Yokote Kamakura Snow Festival 2023
See the Countless Snow Domes at Yokote Kamakura Snow Festival in Akita Prefecture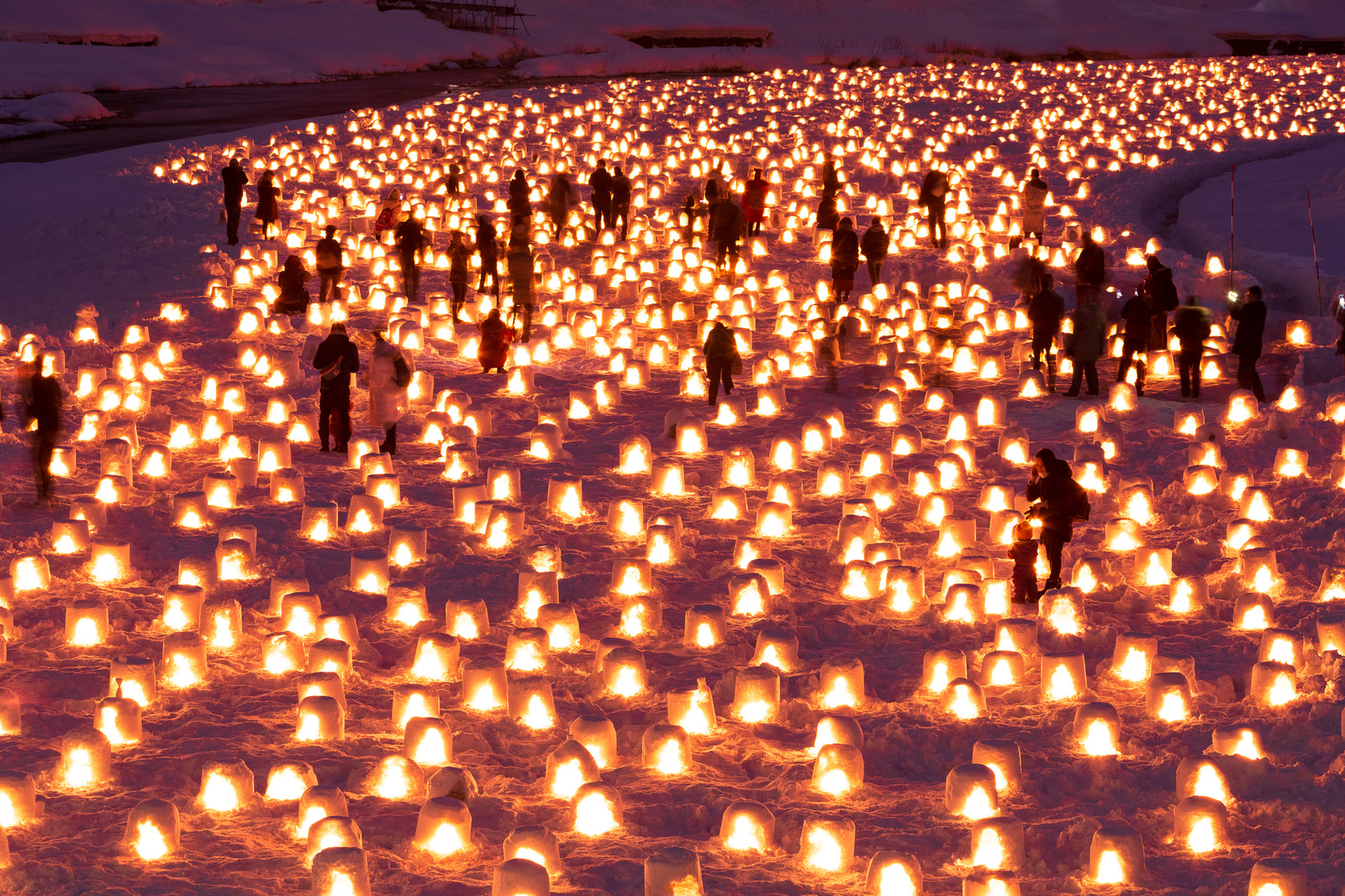 Yokote Kamakura Snow Festival is traditional winter festival held annually in Akita Prefecture, and it's one of the most spectacular winter snow festivals in Japan. Check out the detail for Yokote Kamakura Snow Festival 2023!
---
Yokote Kamakura Snow Festival (横手の雪まつり かまくら) is a traditional winter festival held in Yokote City, Akita Prefecture, Tohoku Region.The event features hundreds of large and small snow domes called Kamakura which are placed at several locations in the city.
Kamakura is a snow dome house and a traditional winter item in northern area of Japan. Originally, it started to be built to deify to Suijin (water god). Yokote City has over 450 years of history with the traditional snow festival and it's the biggest festival in Japan featuring Kamakura.
The festival starts during the day, featuring special events, snow sculptures, food stalls and more at several locations in the city. There will be a lot of Kamakura domes during the festival where visitors can actually enter and enjoy winter traditional food Mochi (soft rice cake) and Akazake (warm sweet sake) at night. Also Kamakura illumination will be set by Yokote River after the sunset featuring over 100 small snow lanterns.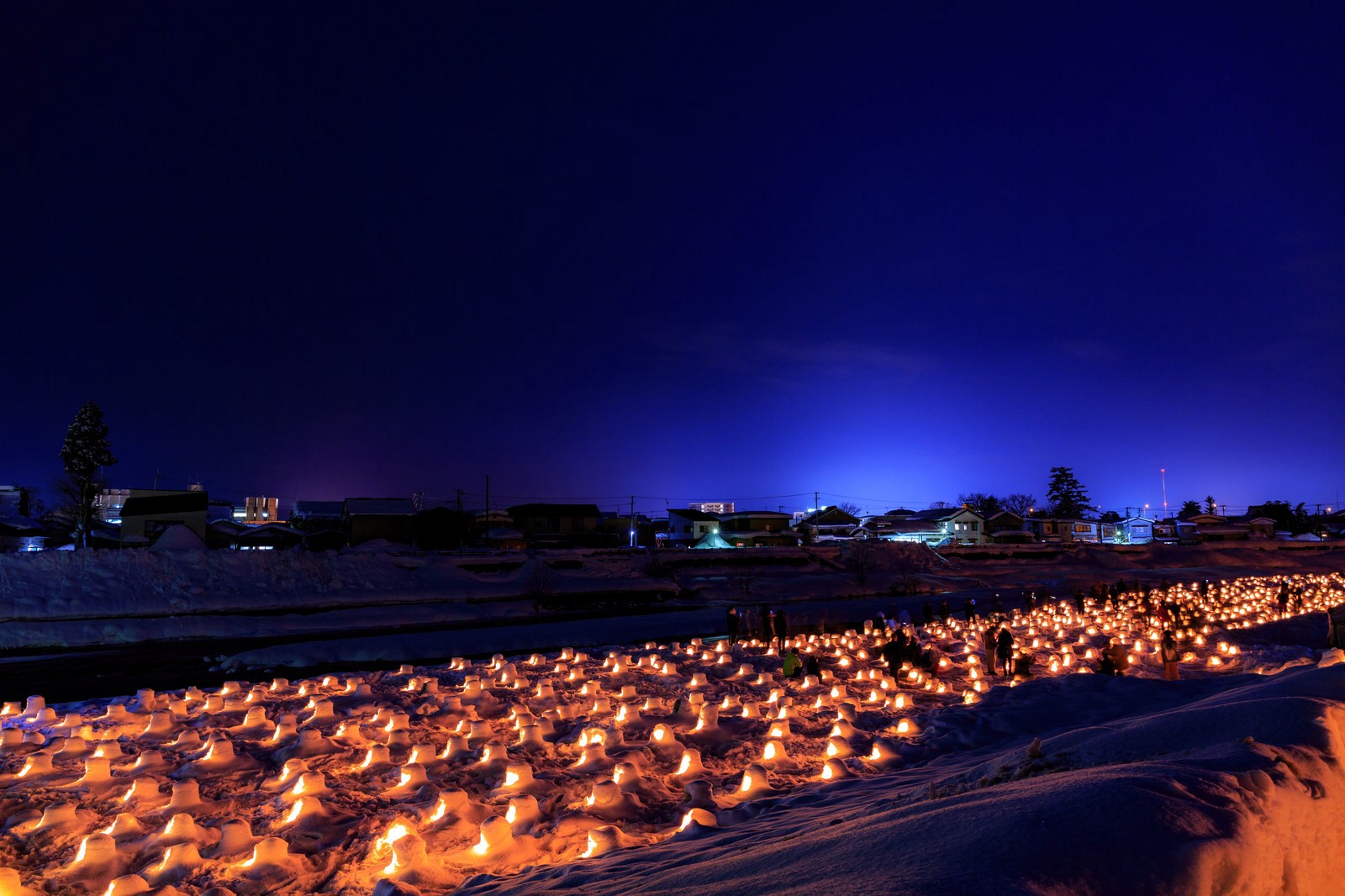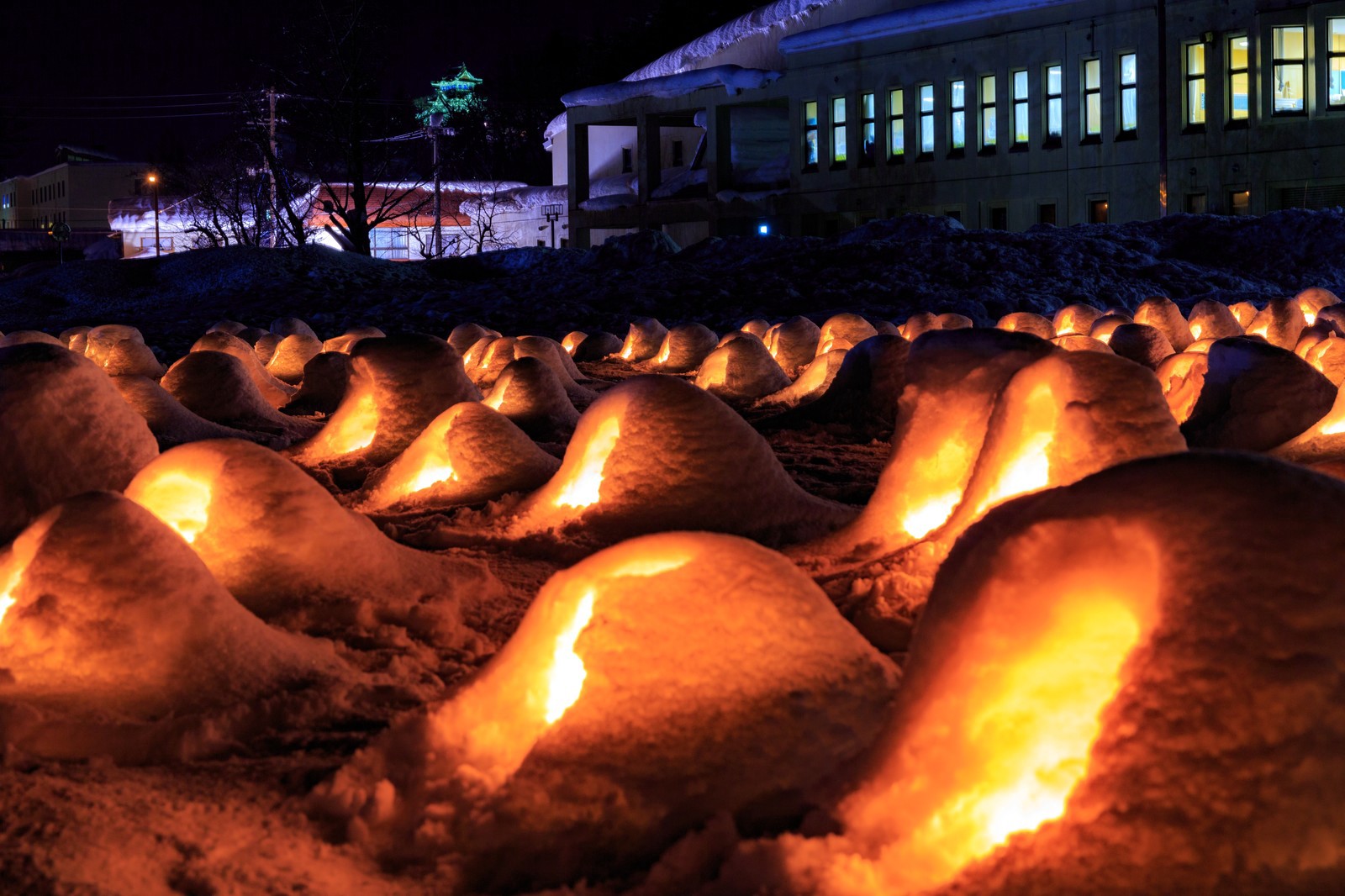 The festival is held on 15 and 16 February every year, and the whole city will turn into a winter wonderland! It's one of the must-see winter events in Japan. If you are visiting Yokote Kamakura Snow Festival this winter, just make sure to put warm clothes as it's really cold during winter! (the daily lowest temperature could be minus in February)
Also, if you wish to stay around Yokote City during the festival, make sure to book a hotel in advance before they are fully booked!!
▶ Click HERE to search hotels around Yokote City!
---
<2023 Yokote Kamakura Snow Festival>
Address: 8–12 Chuomachi, Yokote, Akita Prefecture
Access: 10 mins walk from Yokote station (JR Kitakami line/JR Ou line)
Dates: 15th and 16th February 2023
Fee: FREE
Official Website: https://www.yokotekamakura.com/
---
For more snow events and spots in Japan, please check out these articles, too!
▽Related Articles ▽
▼Editor's Picks▼
---