Online Booking Sites for Shinkansen and Long-distance Bus in Japan
Book tickets online for Shinkansen & Long-distance buses in Japan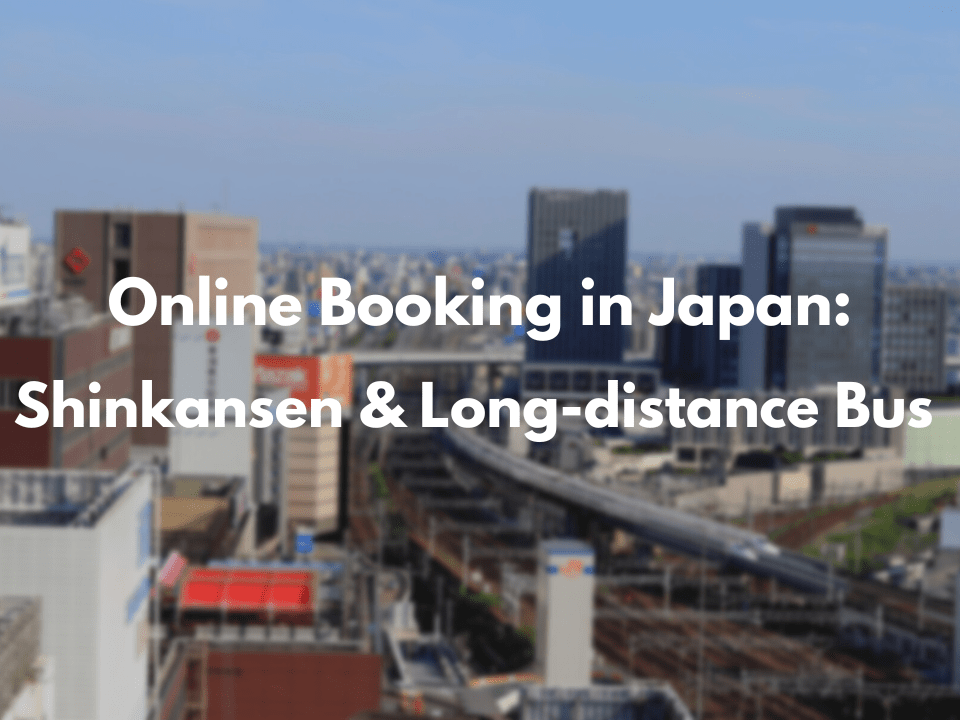 Shinkansen, also known as the "Japanese bullet train", is a high-speed railway that operates all over Japan.
Most of the travelers from Tokyo who want to go to Osaka in a very short time usually use Shinkansen rather than taking a Bus or the regular train. The same thing can be said for people going to other places such as Nagoya, Kyoto, Kanazawa, etc.
And now, it is easier to get a ticket by buying it online. In this article, we will give information on some useful Apps for Shinkansen and Bus online booking.
*Please note that this article contains affiliate links.
Where Can I Buy Tickets for Shinkansen?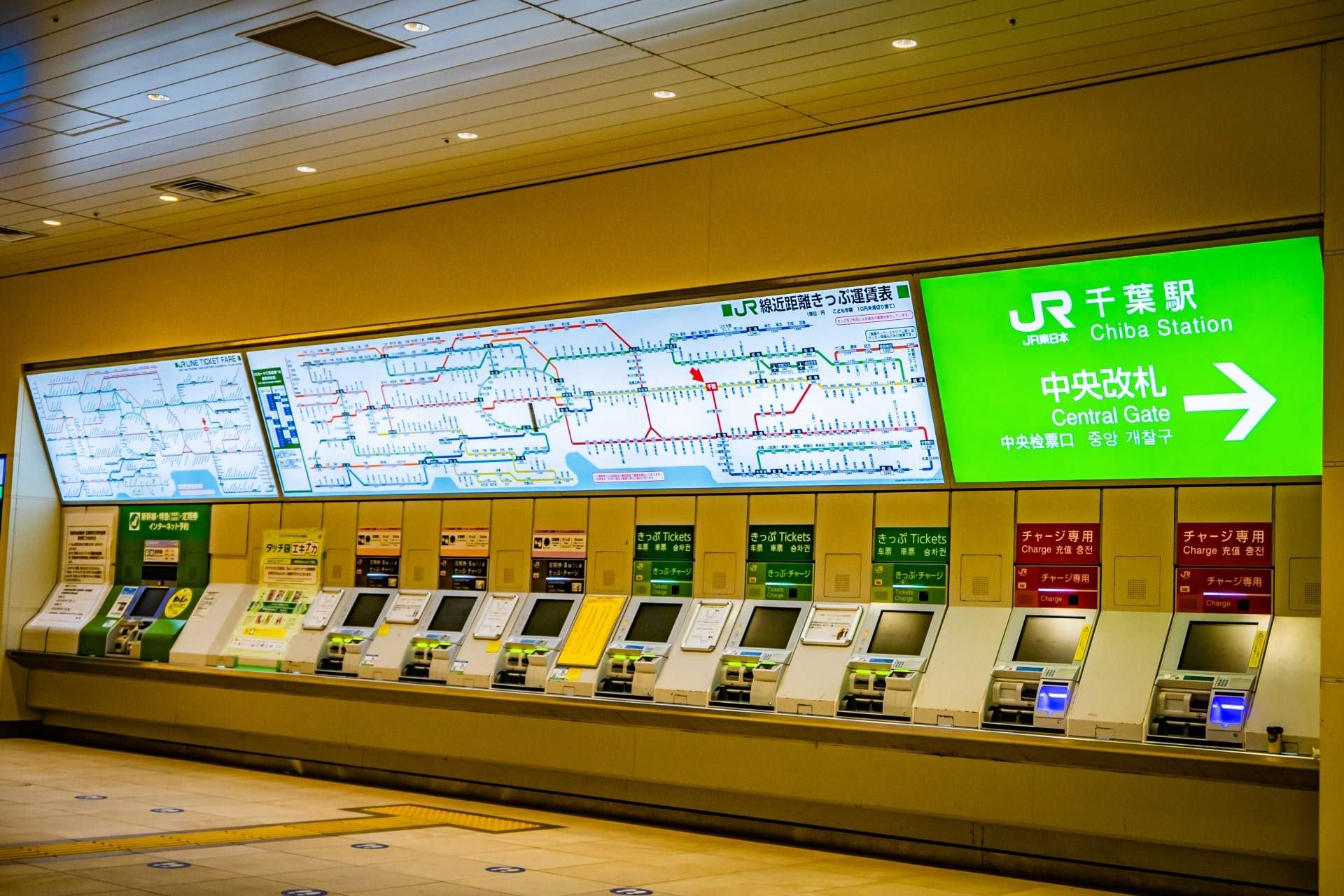 Tickets can be purchased at the JR Ticket Offices. And these facilities are usually available in large Stations like Shibuya Station, Shinjuku Station, Tokyo Station, Ikebukuro Station, etc. You can also purchase from some Japanese travel agencies.
Can I Buy Tickets for Shinkansen Online?
Yes, Of course, you can purchase tickets online. It is actually the most convenient way to buy a ticket for shinkansen. Here are some useful online sites where you can book your ticket.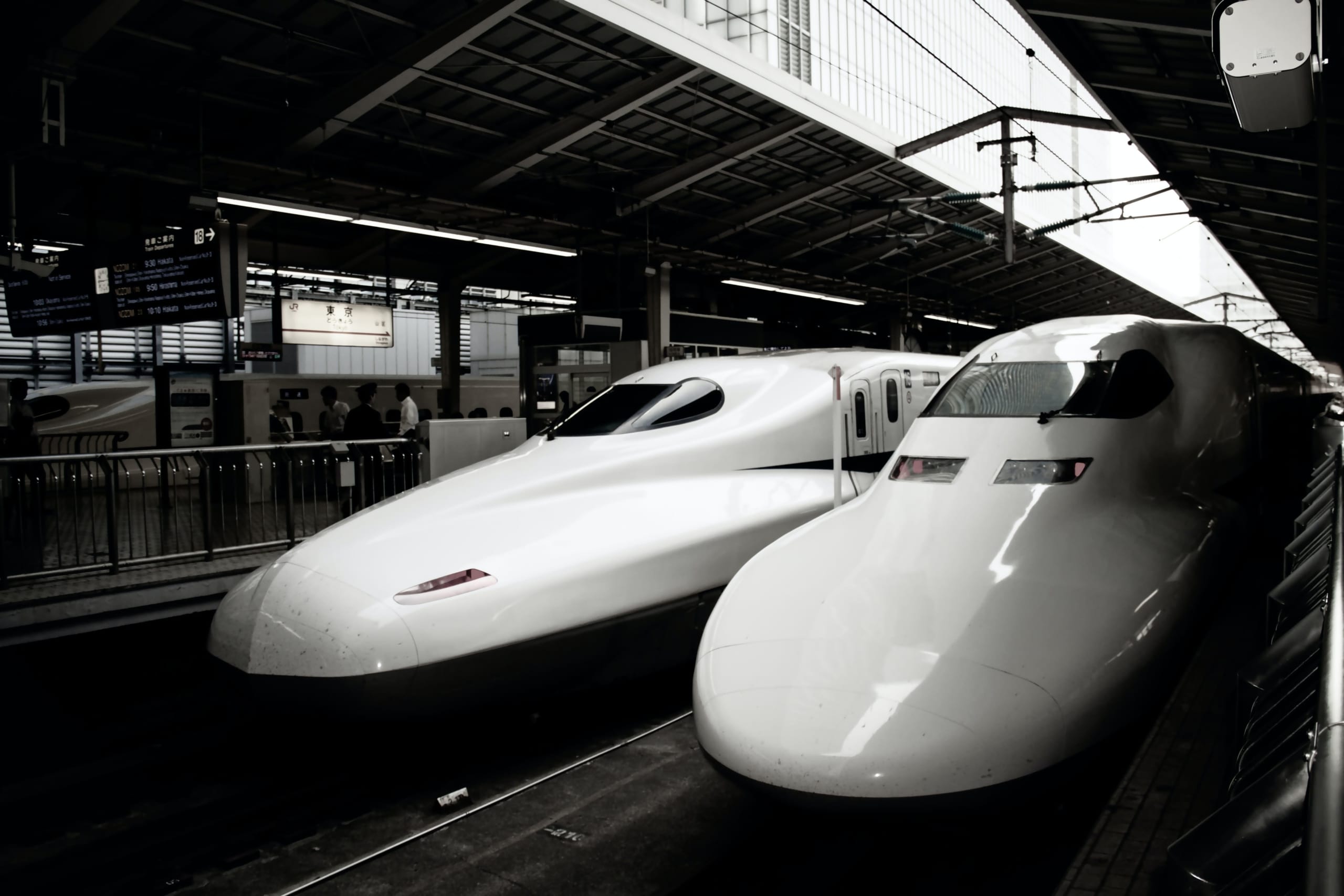 5 Online Booking Site for Shinkansen
1. ST- Shinkansen Ticket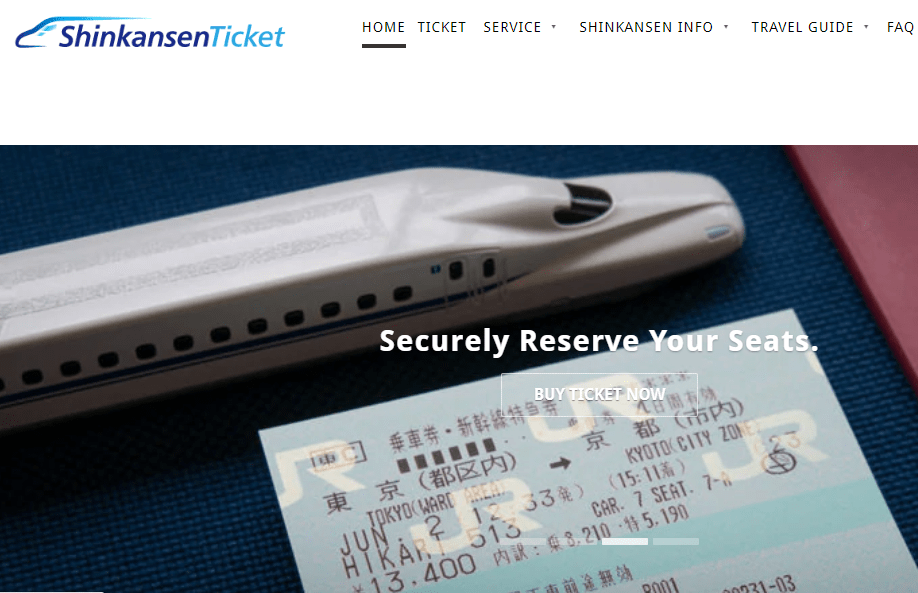 This is a site where you can buy online tickets for Shinkansen or any train tickets in Japan. You can purchase your ticket here and the ticket will be delivered to your Hotel/Accommodation.
▶Official Website: https://shinkansen-ticket.com/
2. EX- Tokaido Sanyo Shinkansen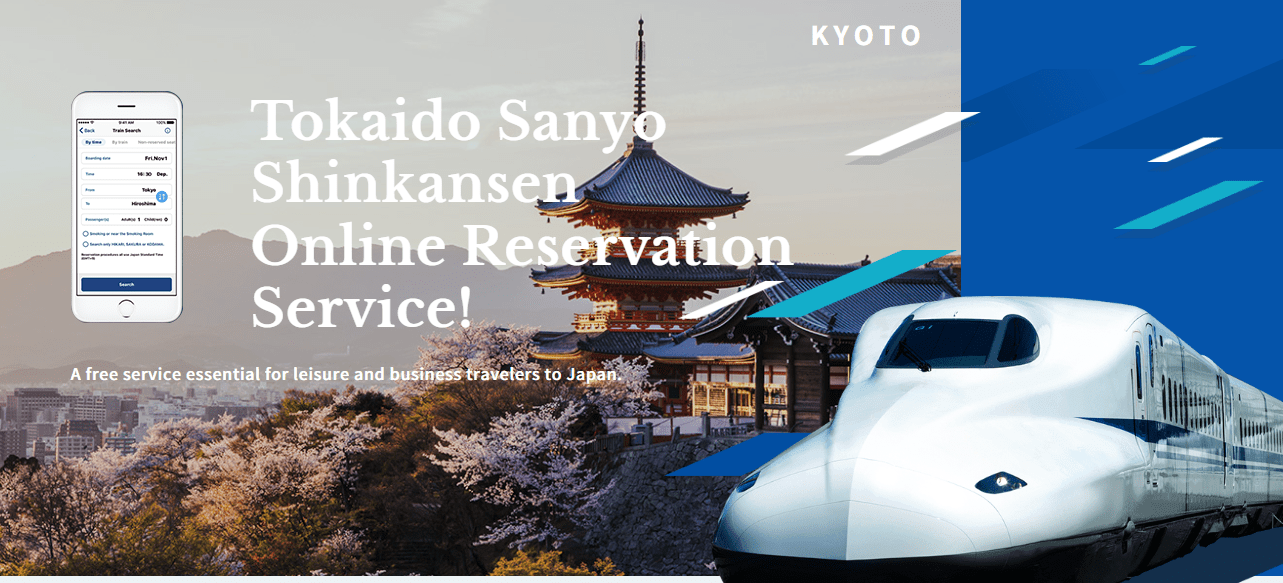 This is a shinkansen line that connects Japan's three largest metropolitan areas (Tokyo/ Yokohama, Nagoya, and Osaka/Kyoto). Known as the first high-speed rail line in the world. The Tokaido Shinkansen is the most-used shinkansen line in Japan.
▶Official Website: https://smart-ex.jp/en/lp/app/
3. JR- Central Japan Railway Company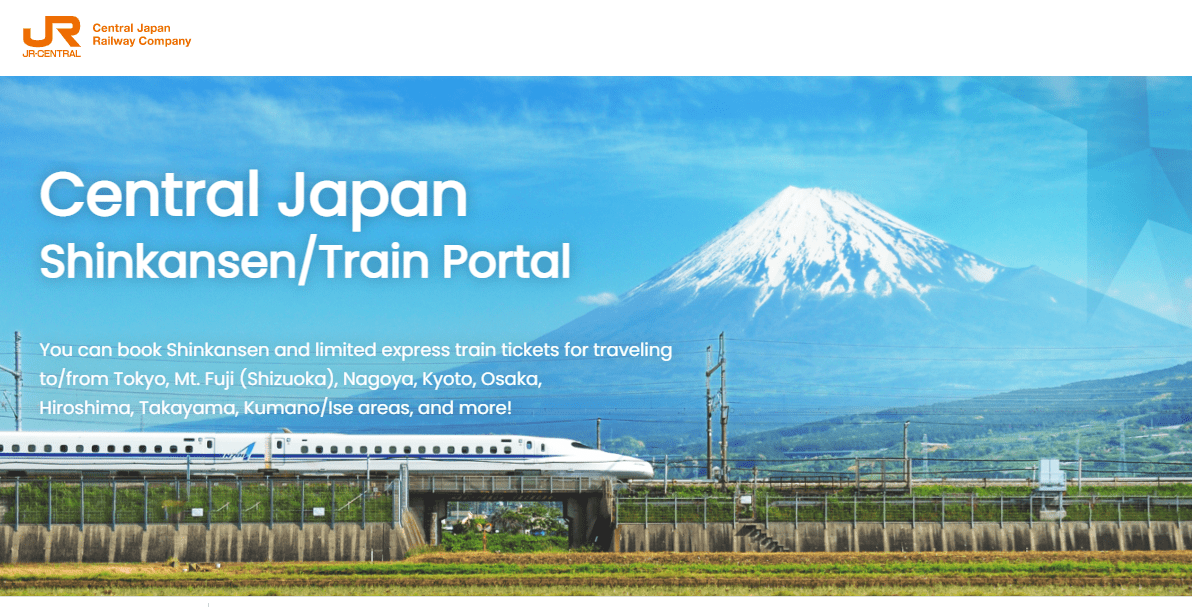 This is a site where you can book shinkansen and limited train tickets for traveling to/from Tokyo, Mt. Fuji (Shizuoka), Nagoya, Kyoto, Osaka, Hiroshima, Takayama, Kumano, etc.
Also, you can go to other attractive destinations and World Heritage Sites (Shirakawa-Go, Kumano-Kodo, Alpine route, etc.) which are popular with foreign tourists.
▶Official Website: https://global.jr-central.co.jp/en/onlinebooking/
4. JR- East Japan Railway Company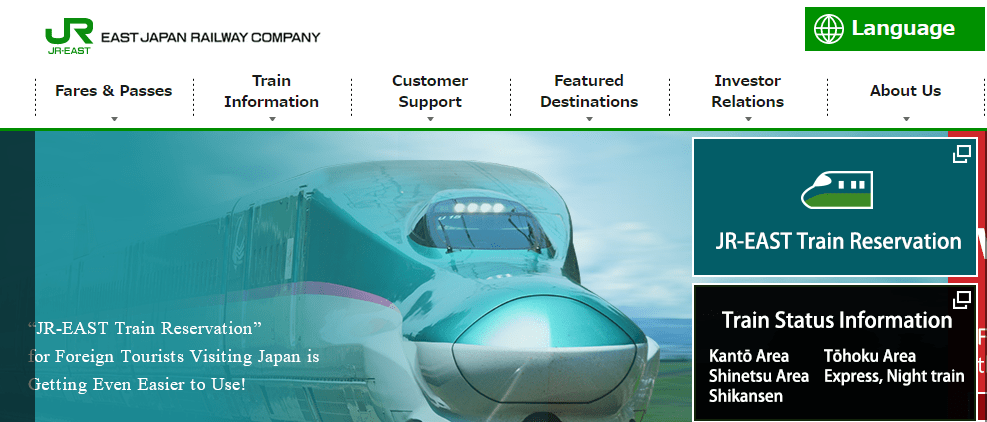 This is a major passenger railway company in Japan and is the largest of the seven Japan railways group companies.
The company is also known as JR-EAST (in English) or JR-Higashi Nihon (in Japanese). It provides rail transportation in the Kanto and Tohoku regions including Tokyo. It also includes the services of the bullet train network and the Tokyo Metropolitan network.
▶Official Website: https://www.jreast.co.jp/e/ticket/reservation.html
5. JR- Hokkaido Railway Company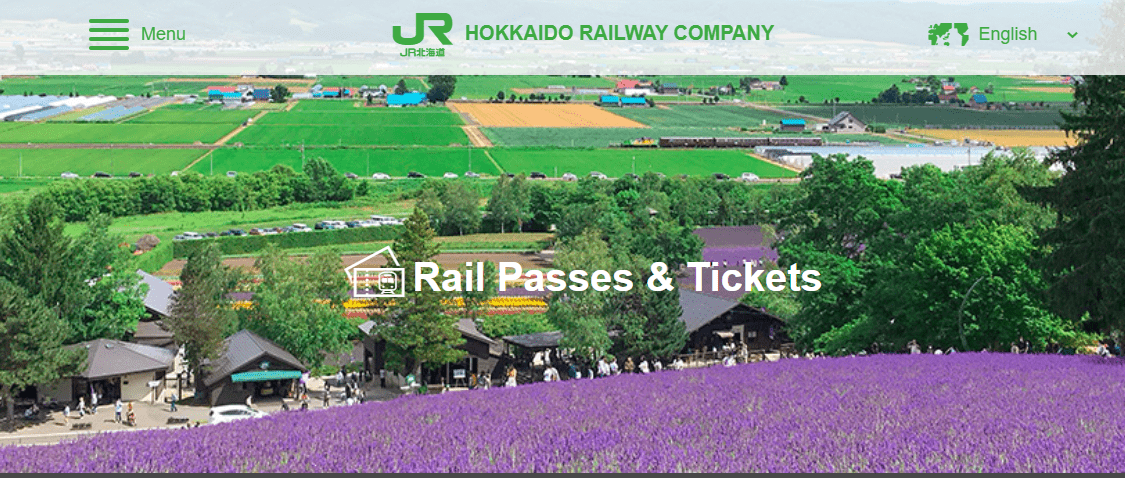 This is one of the constituent companies of the Japan Railways group, known as JR-Hokkaido.
This company operates intercity and local rail services in Hokkaido and it introduced "Kitaca" which is a smart card ticketing system.
Kitaca is an IC card that allows passage through the ticket gate without the hassle of buying a ticket. It can also be used as electronic money for shopping.
▶Official Website: https://www.jrhokkaido.co.jp/global/english/ticket/index.html
Other than Trains and Shinkansen, you can travel around Japan by taking a Bus. I'm not referring to the usual bus that you would use for everyday transportation. It is more known as a travel bus.
Can I book online for long-distance buses?
Yes, online booking for buses is also available. Whether you want for sightseeing or for long-distance rides. It is more convenient to book online rather than at the bus station.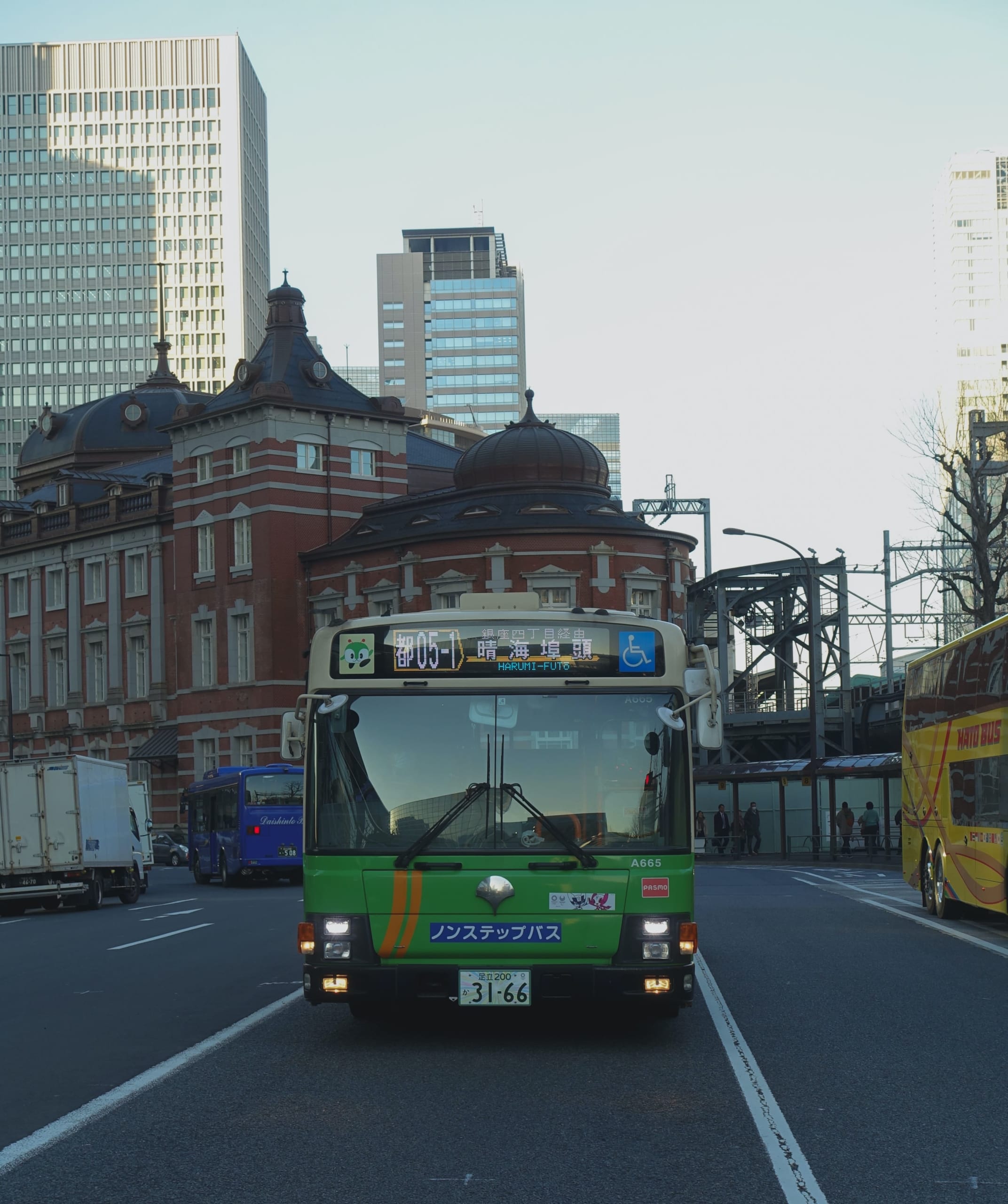 Online booking sites for Buses
1. Japan Bus Online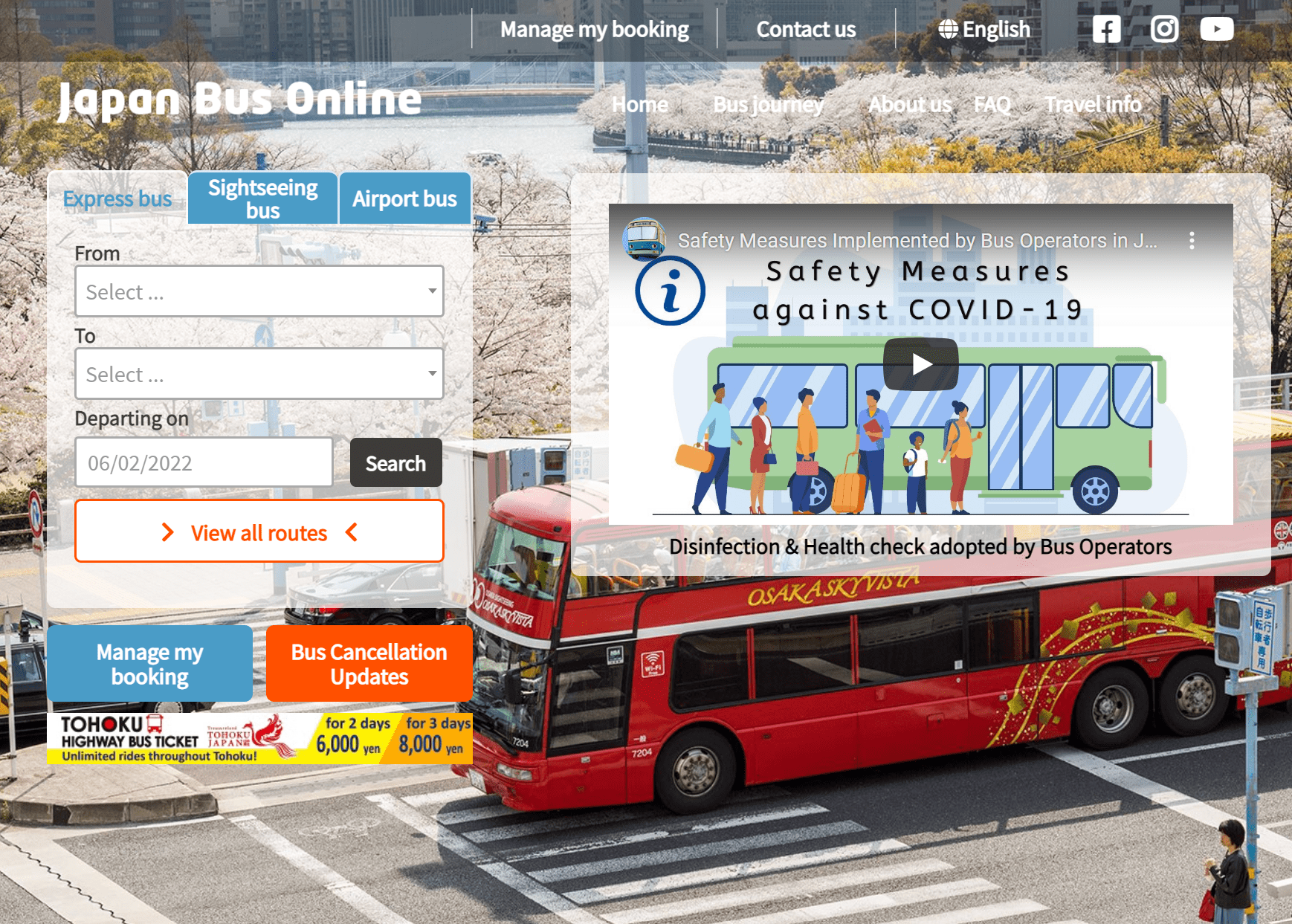 This is the online Bus booking website that offers airport shuttle buses, sightseeing buses, and expressway buses all across Japan.
It provides a speedy and convenient booking system for highway and sightseeing buses in Japan.
▶Official Website: https://japanbusonline.com/en
2. Kosokubus.com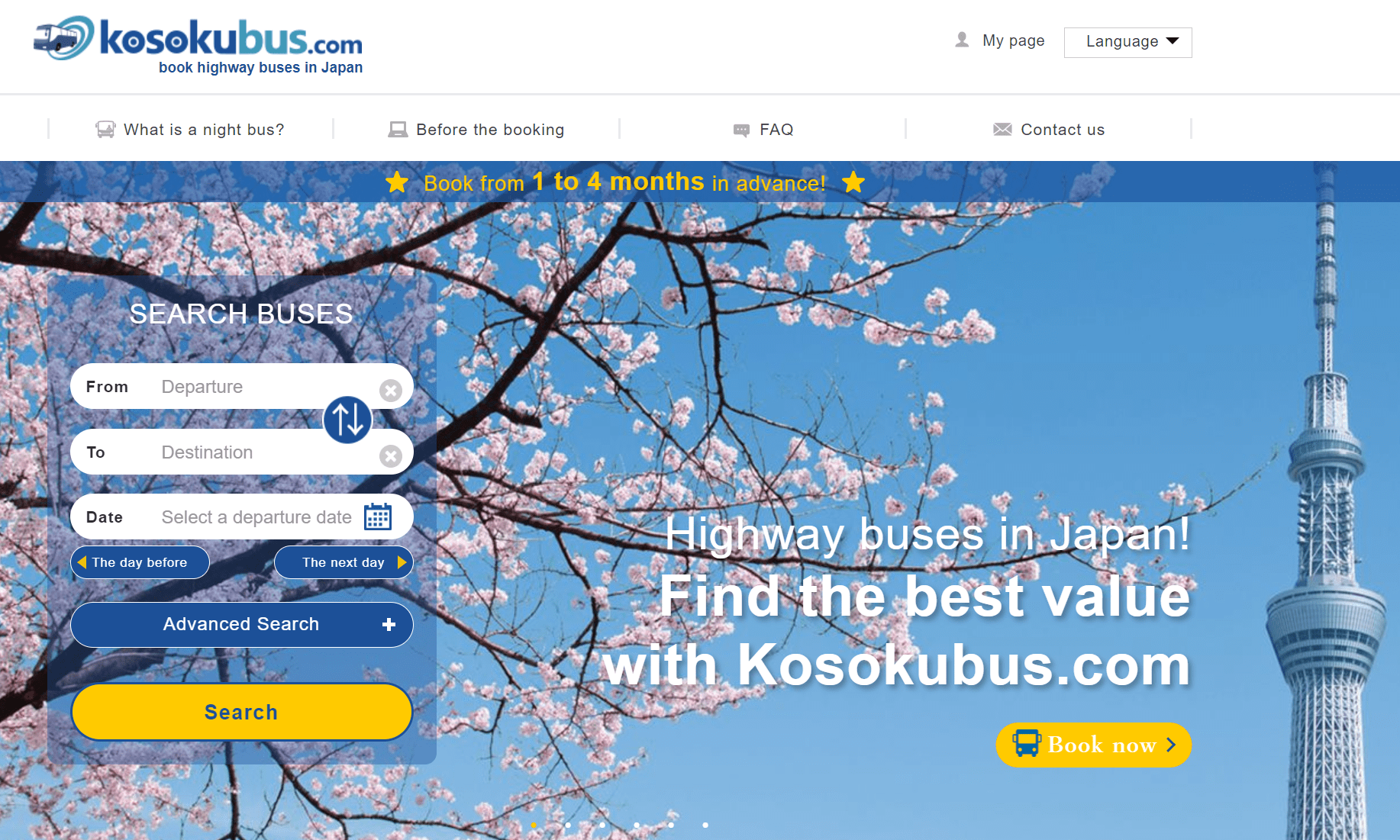 This is a website operated by Online Travel Co. Ltd. on which you can book highway buses and night buses for routes throughout Japan.
Kosokubus.com is one of the two industry leaders in Japan with 3,500 buses from 140 Japanese Bus Companies.
Available 24 hours and offers 5 languages (Japanese, English, Chinese, and Korean).
▶Official Website: https://www.kosokubus.com/en/
3. Willer bus online booking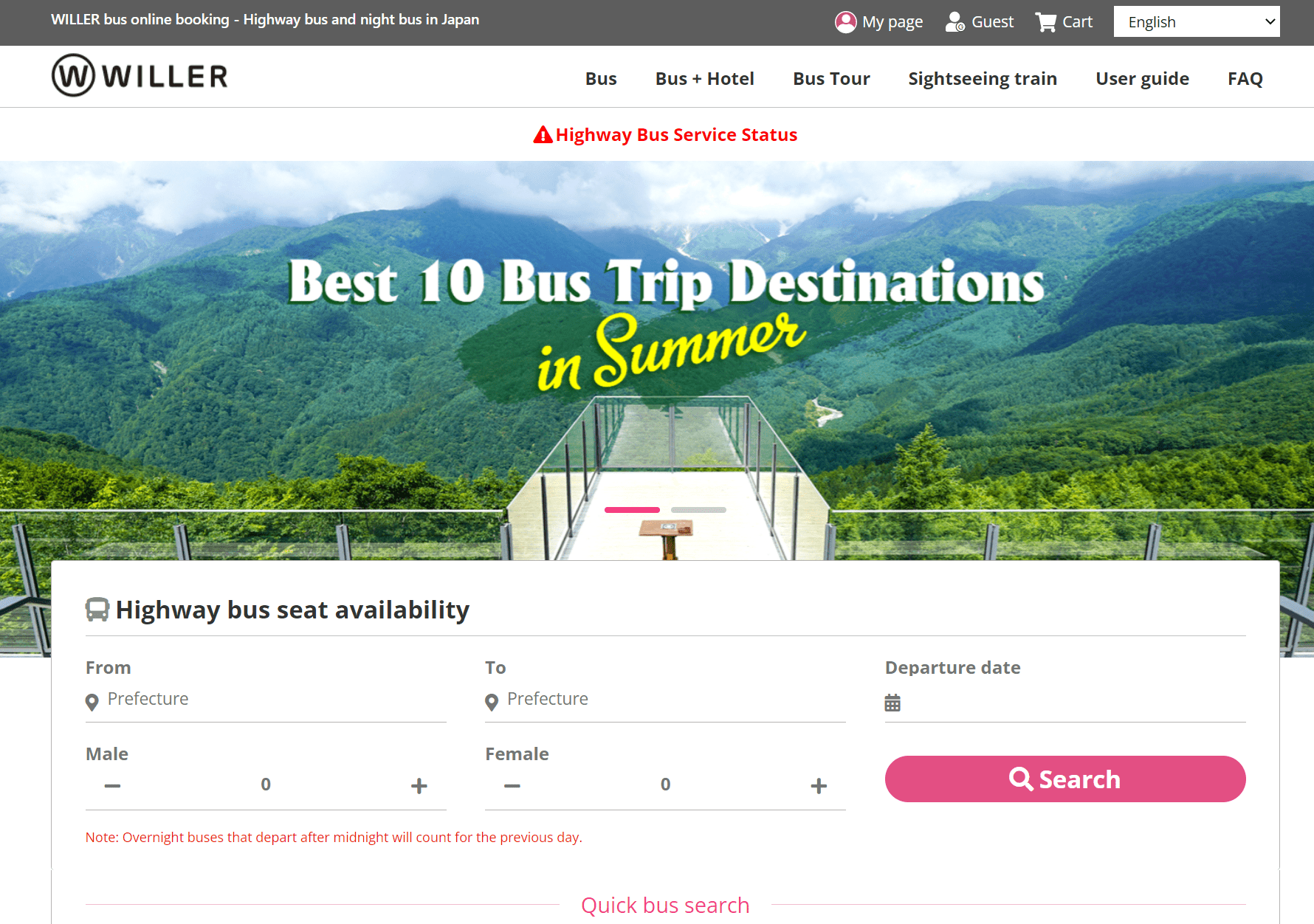 This is a major highway bus company operating in Japan since 2005 with routes spanning almost the entire country.
It offers 120 bus routes throughout Japan including the major cities such as Tokyo, Osaka, Kyoto, Nagoya, Kanazawa, and Hiroshima. You can also go to popular destinations such as Shirakawago and Takayama.
▶Official Website: https://willerexpress.com/en/
4. Japan Bus Line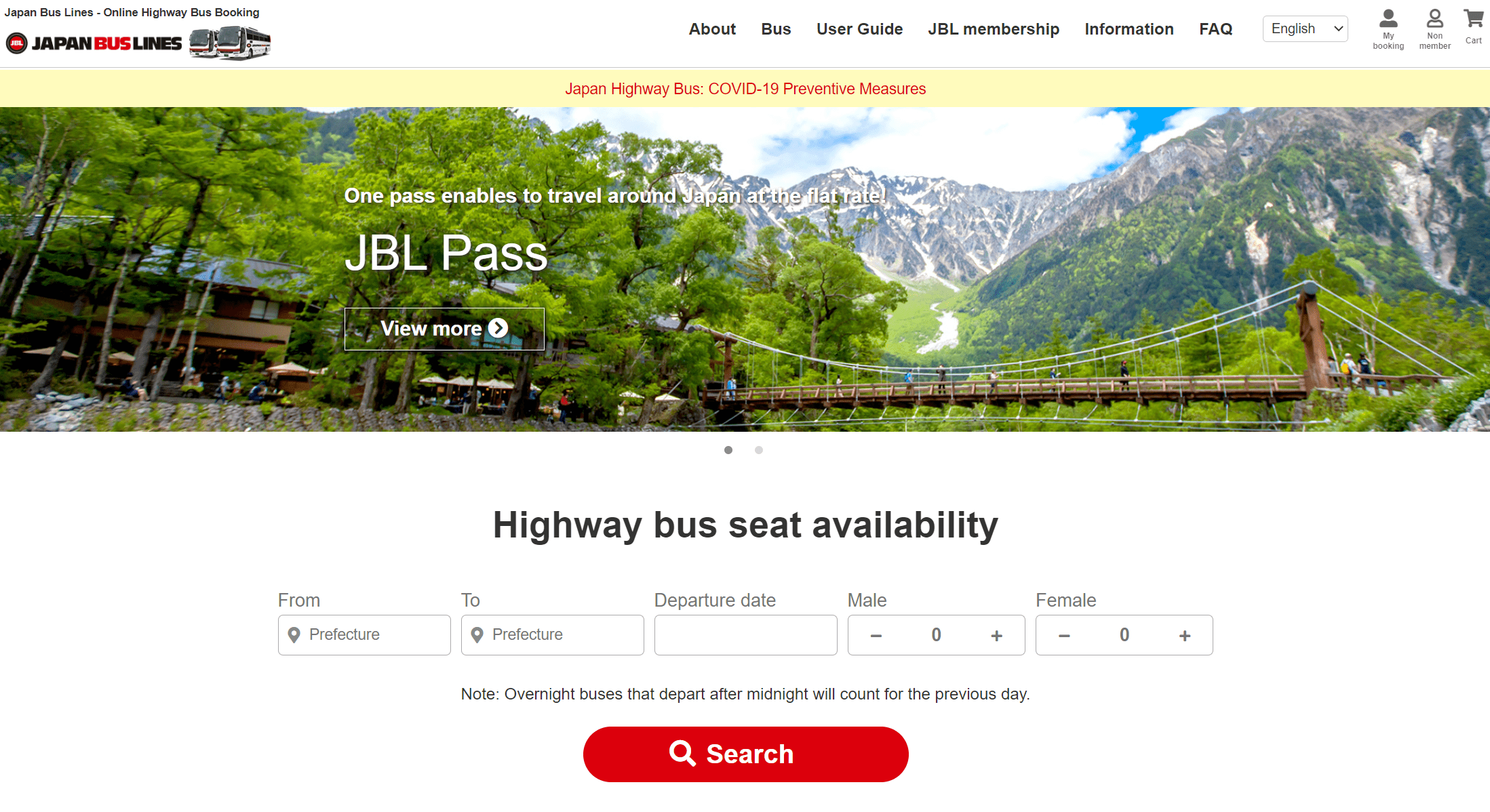 This is a Japanese government-approved Bus Network that allows you to search more than 49 major bus companies at once and compare operating times, fares, and services.
It provides a safe service for those who are new to using Japanese buses, with English customer service staff to assist you in your travel.
The Japan Bus Lines website makes it easy to book bus trips anywhere in Japan. With the JBL Pass, you can also get to popular destinations such as Hida Takayama and Kanazawa. JBL pass is the unlimited ride ticket of express bus covering the broadest area in Japan.
▶Official Website: https://japanbuslines.com/en/
. . .
Hope this article can help you to find a convenient way to travel across Japan using the shinkansen and/or bus.
For more related articles, check out the following.
▽Related Articles▽
▼Editor's Picks▼
---