5 Best Beaches near Tokyo!
5 best beaches you can visit from Tokyo!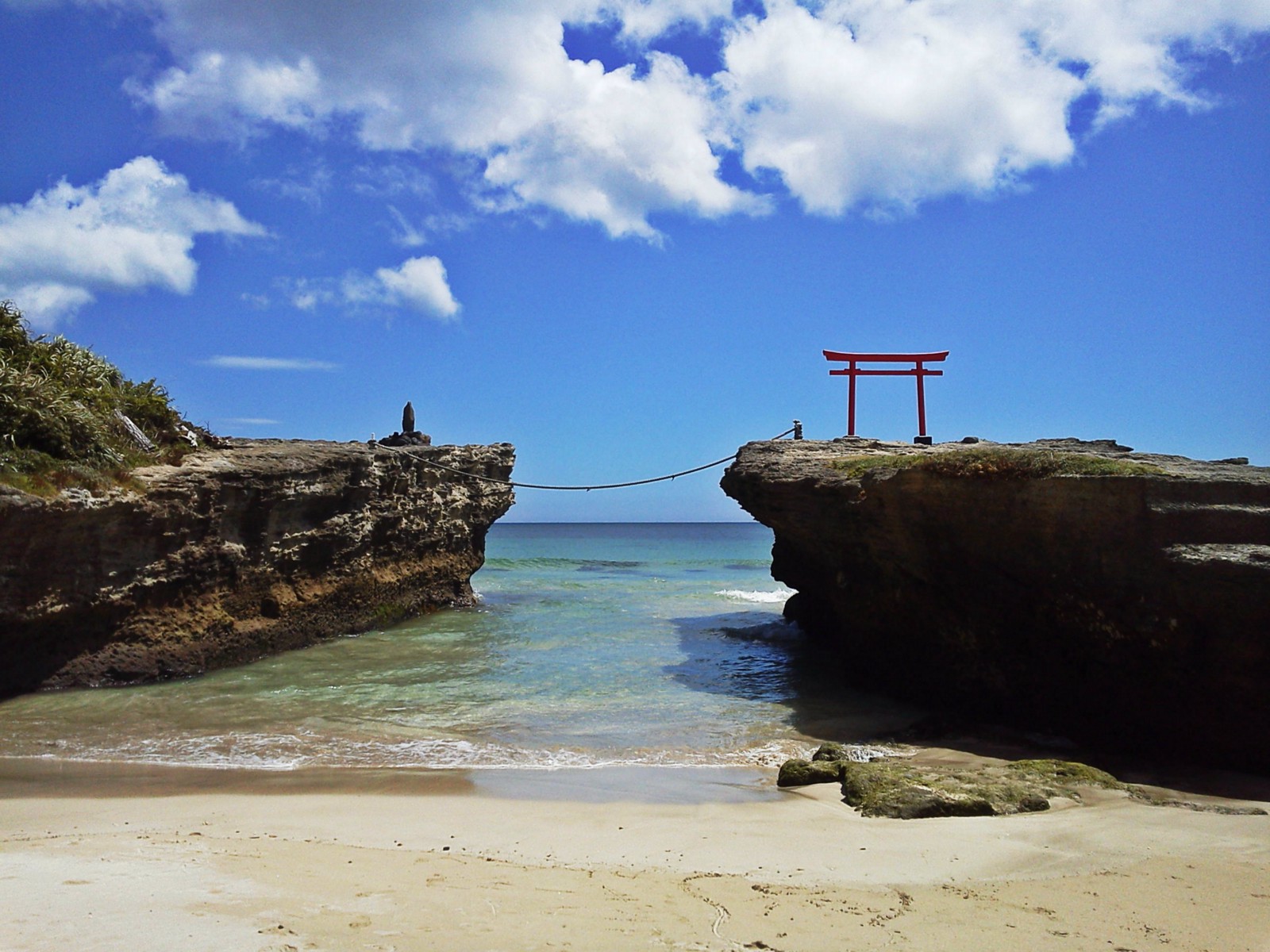 Beach season is coming!!! This is my favourite season of the year and I believe it's same as yours 🙂 Japanese beautiful beaches are considered to be located only in southern islands like Okinawa prefecture. But it is NOT true! If you are craving for a good time on a beautiful beach nearby Tokyo, I can whisper you my favourite beaches very accessible from the city!
1. Onjuku Beach, Isumi City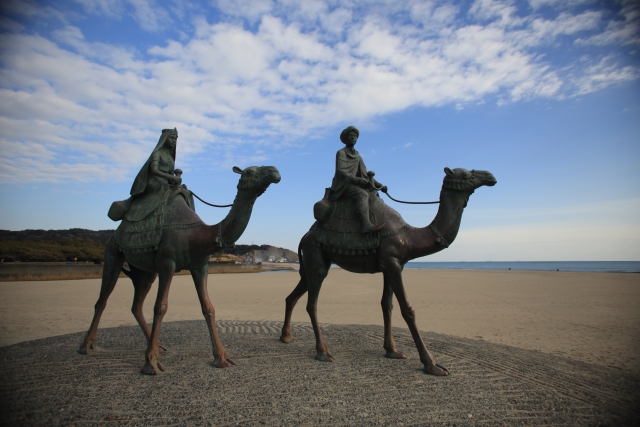 Pleasant beach located in Boso peninsula, Chiba prefecture. Onjuku Beach (御宿) is much less crowded than other beaches on the peninsula (if you are prefer busy beach, hit Kujukuri Beach!). The beach has two iconic statue of two Arabian knights on camel's back.
Access: By JR Wakashio Line to Onjuku station then 10 mins walk
<< Find a hotel in Onjuku area with the best price! >>
2. Isshiki Beach, Hayama City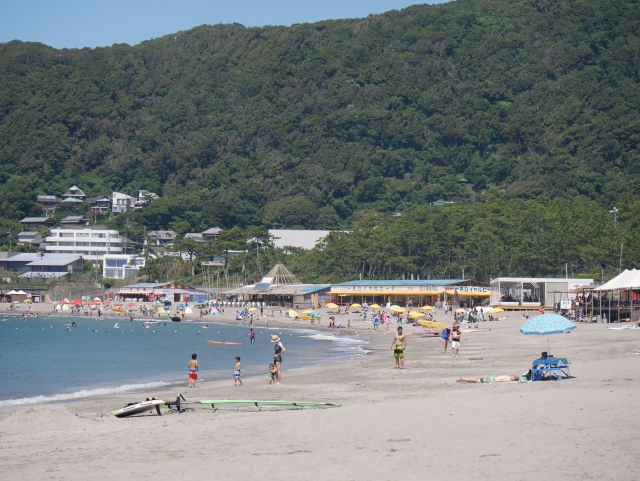 Very cool and chilled beach which is perfect for families and those who wants to avoid beach fuss. Isshiki Beach (一色海岸) is situated in Zushi City, not too far from the popular historic city, Kamakura. The beach is surrounded with green and rocky formations which make the scenery very special, and no wonder why the Imperial Villa is located here.
Access: By JR Yokosuka Line to Zushi station then take a bus ride (20mins) to Isshiki Kaigan
<< Book your hotel near Isshiki Beach now! >>
3. Yuigahama, Kamakura City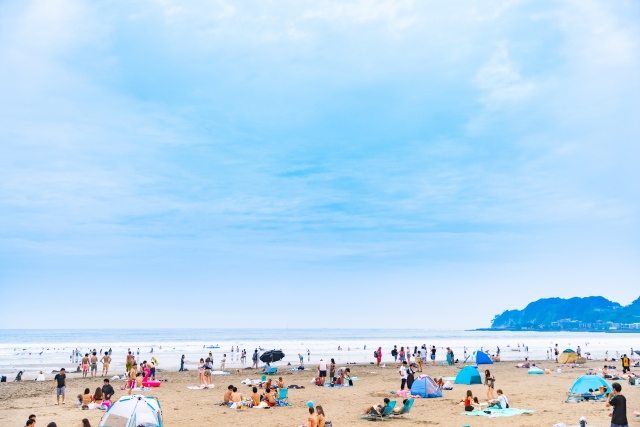 If you are a party lover and looking for summer fun and craziness, this beach is for you. The most crowded beach in Kanagawa prefecture, where everything is happening. Yuigahama Beach (由比ヶ浜) is 3.2 km long and lined with beach shacks. It is easy to access from Kamakura station.
Access: JR Yoksuka line to Kamakura station the take a bus or walk 20 mis.
<< Stay near Yuigahama Beach with the best price!! >>
4. Southern Beach, Chigasaki City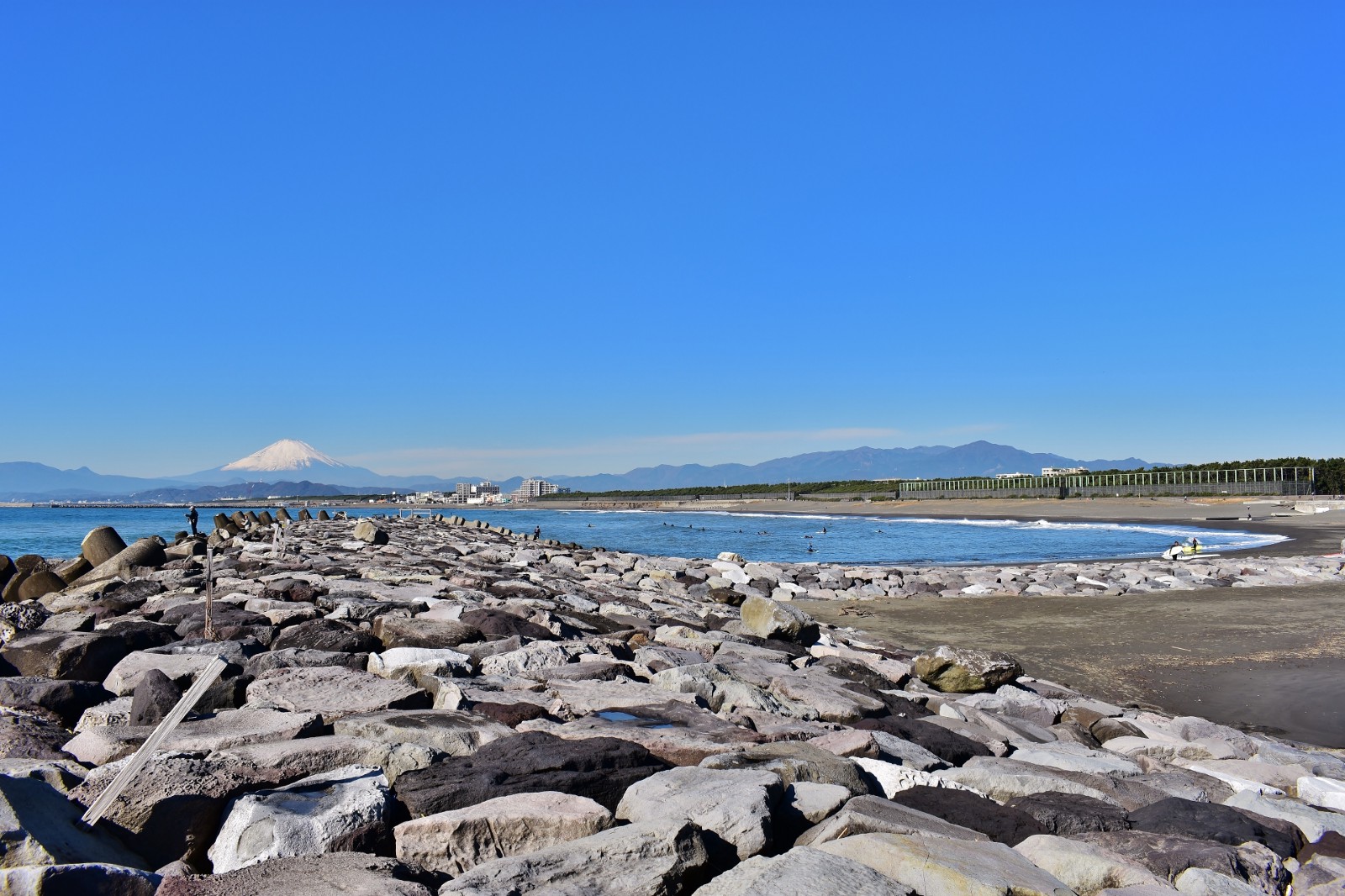 Looking for hidden beaches?? Southern Beach Chigasaki (サザンビーチ茅ヶ崎) is located at the western end of Shonan Coast. The main beach is pretty crowded during summer and there are several beach huts and lifeguards are on duty. However, if you go off the center of the beach, there is a long coastline where locals enjoying their time on the beach by surfing, sunbathing, BBQ and so on. The great view of Mt Fuji is another attraction of this beach.
Access: JR Tokaido line to Chigasaki Station, then walk 20 mins
5. Shirahama Beach, Shimoda City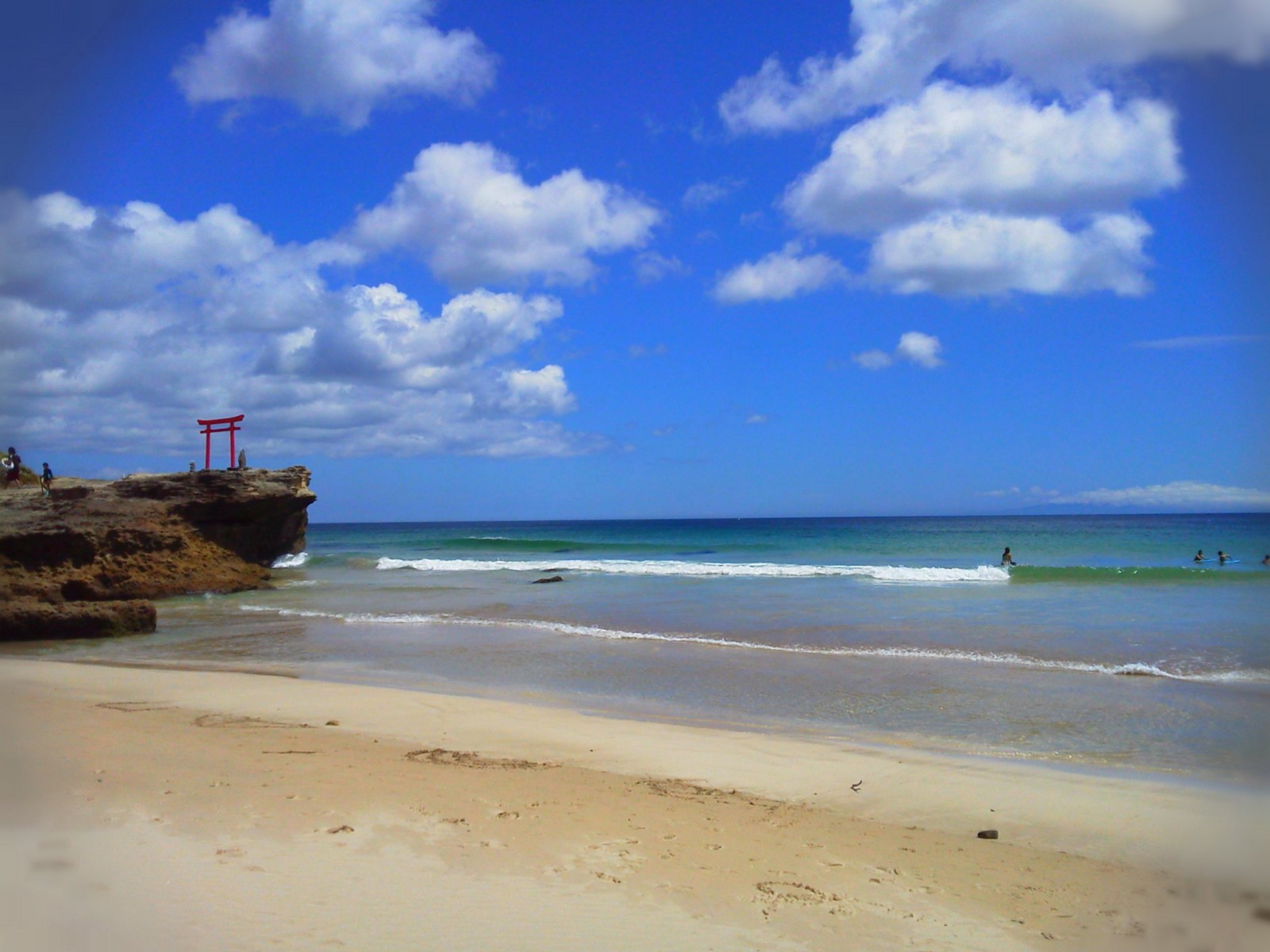 Izu Peninsula's most popular beach, Shirahama Beach (白浜) is 800 m long with white sand and crystal water. If you are seeking for beautiful ocean but no time to go to Okinawa, this is strongly recommend!
Access: By Tokaido line or Shinkansen to Ito station then take Izukyu Line to Shimoda station and take a bus (10mins) to Shirahama Kaigan.
<< Book your hotel near Shirahama Beach with the best rate! >>
How did you enjoy the list?? If you are planning to visit Japan in summer time, you should definitely hit some of beaches in Japan! I have introduced some more amazing spots in Japan which are perfect destinations for summer, so please check them out!
▽ Related Articles▽
▼Editor's Picks▼
---