Mt.Fuji Climbing Guide
Things to know about Climbing Mt.Fuji from climbing season and the mountain climate to duration, directions and near hotels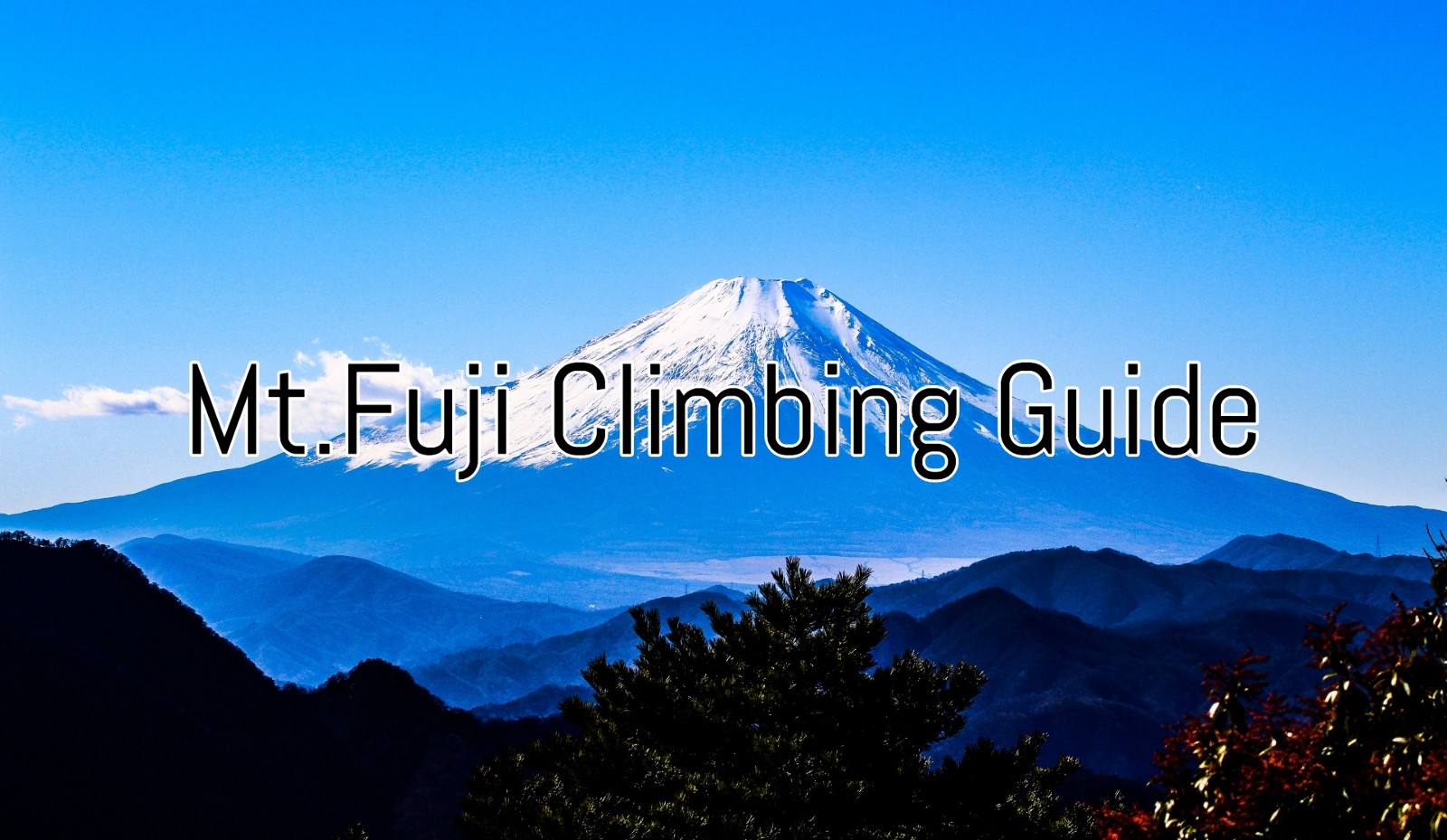 ▽Check this latest Mt.Fuji Climbing Guide!▽
Climbing Mt.Fuji, the most iconic symbol of Japan, is a popular activity to put in a bucket list for summer. This is the guide of things you should know before going climb Mt.Fuji for beginners.
---
Mt.Fuji is a popular and well-known tourist sites in Japan. Many people go in the area and enjoy Onsen (hot spring) as well as taking pictures of the mountain, but going climbing will be a special experience for you.
One of the best things about climbing Mt.Fuji is that you can visit there from Tokyo, hike the mountain and go back to the city as a one-day trip.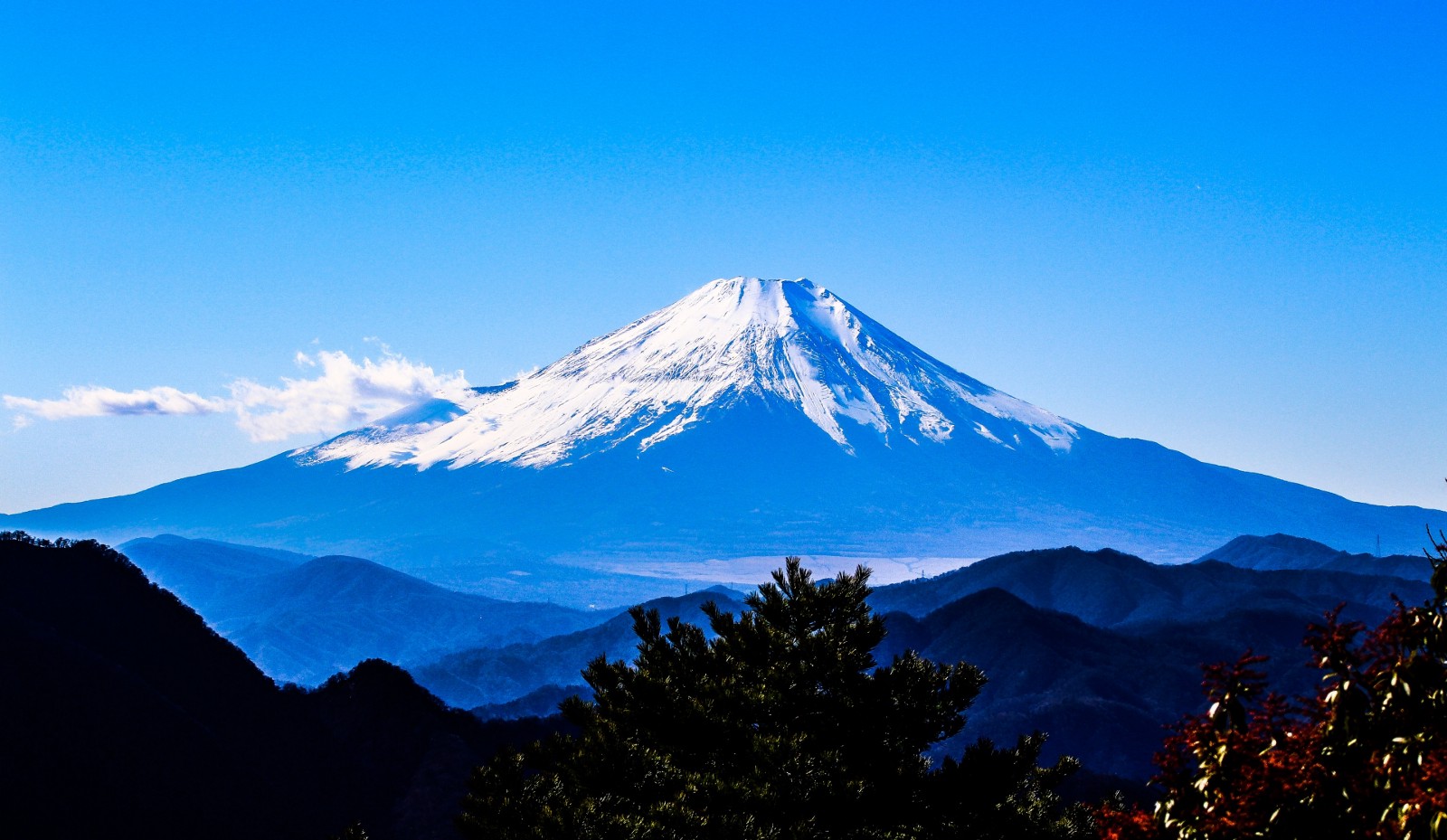 Even though Mt.Fuji is the highest mountain in Japan, the climb will be somewhat easy for beginners. Of course, it is not the easiest to complete to ascend, since the altitude of the mountain is over 3,000m. That is why you should be prepared and understand the things you should know before you go.
We will be going to give you the worth-noting information about the climbing season, the mountain climate, various trails, things to bring, access and near hotels.
How to Climb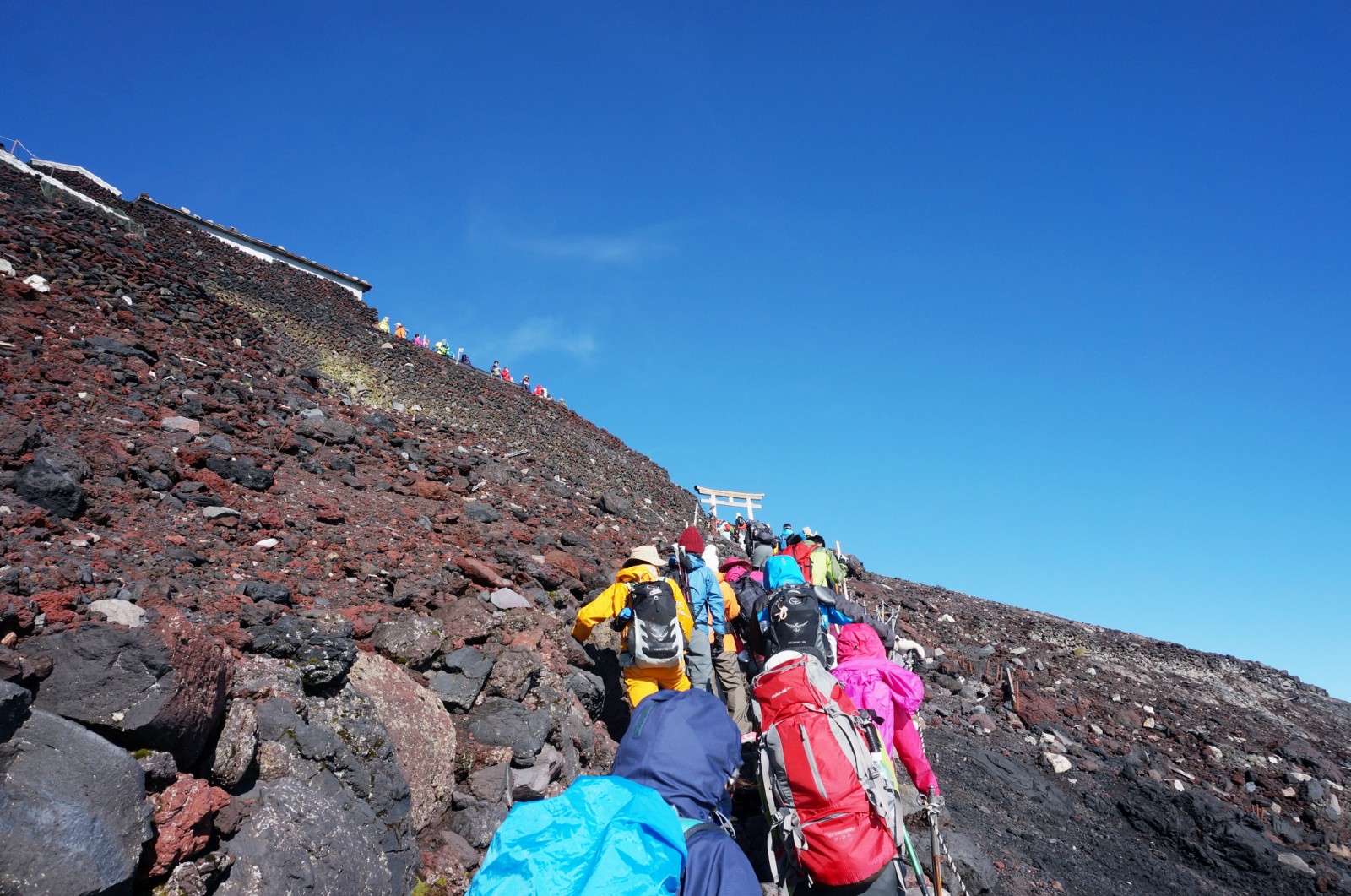 The altitude of Mt.Fuji is 3776m, which is the highest in Japan. The mountain stretches over two prefectures: Shizuoka and Yamanashi. For most of the days in a year, there will be snow left on top, creating beautiful iconic appearance of Mt.Fuji.
When to Climb
Climbing season is mainly going to be from the beginning of July to the beginning of September. However, this depends on the condition of the weather and the snow.
For your information, the opening and closing time of the most popular Yoshida Trail was 1st July to 10th September.
Can't wait until the Mt.Fuji climbing season??
<<Here are 5 recommended mountains to hike with the views of Mt.Fuji!>>
Days You Need to go to the top
There are cabins available to stay for the night or nights. Of course, one-day climbing is available as we mentioned in the beginning, if you are confident in terms of body strength. For the one-day plan, people commonly depart at early in the morning and starts to go down the mountain by the afternoon.
If you are not the most confident in your body strength or you want to see the sunrise on top of the mountain, you should consider staying at a cabin.
Recently, many beginners choose to stay at a cabin on the mountain for a night or two to avoid getting a mountain sickness which comes from sudden intense altitude change.
Where to Start climbing, the first station or the fifth?
You could start climbing from the very beginning, but commonly, people go up to the fifth station by car or bus and start climbing from there on.
How Crowded Will a Trail Be?
This depends on a trail. If you do not want to be rushed by other people or avoid crowded trails, you should choose a less busy trail or avoid going there on weekends.
Preparing for Climbing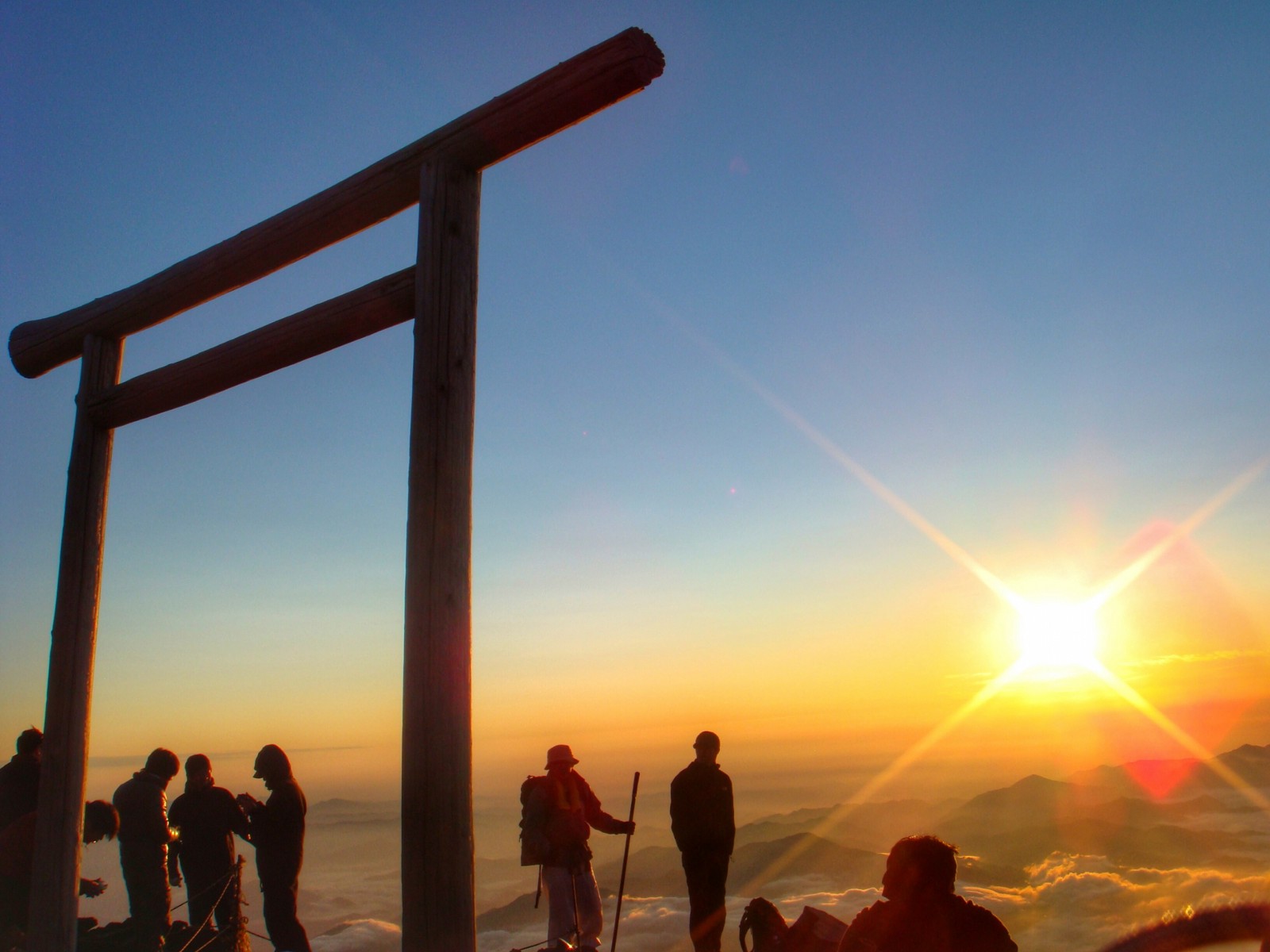 Mountain Cabins
If you are planning on staying at a cabin, it is required to book. It is the most important thing to take care of your body to keep the condition at its best when you are hiking on such a high-altitude mountain. Please do not push yourself and consider staying at a cabin for a night.
Booking early will be the best decision for you. This is a list of English websites of cabins on Yoshida Trail. All the cabins on every trail will be located over the fifth station.
<At the 7th station of Yoshida Trail>
Toyokan: http://www.fuji-toyokan.jp/en/
Kamaiwa-kan: http://kamaiwakan.jpn.org/english/
Tomoekan: https://tomoekan.com/english/
<At the 8th station of Yoshida Trail>
Fujisan Hotel: https://www.fujisanhotel.com/
Hakuun-so: http://fujisan-hakuun.com/en/
Goraikokan: http://www.goraikoukan.jp/english/
Mt.Fuji Climbing Tours
If it feels like organizing every little thing by yourself is a hustle and makes you anxious, there are tours for you available to book.
▽Check these links below for booking tours▽
Things to Bring/Wear
-Climbing shoes
-A hat / a cap
-Head lamp (in case you go out when it is dark)
-Some water (you can buy some half way up the mountain, but you want to keep 1–2L / quarter to half a gallon all the time)
-A snack: something you can eat when you get hungry
-Cash: credit cards are not available in a mountain cabin, bringing your own cash is a necessity. There is a vending machine for currency exchange. The machine can handle 12 currencies in 4 languages.
12 countries' currencies: USD/CNY/NTD/€/HKD/SGD/AUD/THB/£/KRW/IDR/MYR
4 languages: Japanese/English/Chinese/Korean
-Climbing map and a compass
-Mt.Fuji Climbing Map: http://bit.ly/2NxrFqA
-Rain coat: it is better to bring one which has jacket and trousers separately, rather than one-piece type.
Temperature
Something that will keep you warm (jackets, coats, etc): it is possible that the temperature gets under 0℃/32℉ on the top of the mountain.
The temperature difference between the starting points of a trail on The Fifth Station and the top is 9℃/48℉ during the daytime, more than 13℃/55℉ during the night.
Mountain Sickness
People often get a mountain sick when they ascend a mountain over 3,000 m. Therefore, it is very important to stay hydrated and take deep breaths. The best thing to do when you get the sickness is to lower the altitude by going down the mountain. If you feel like you got one, do not hesitate to go down.
On the way to the top, there is a first-aid station where a doctor will be there for 24 hours. You should check the location of it before you go.
Lastly, you should get enough sleep the night before.
Trails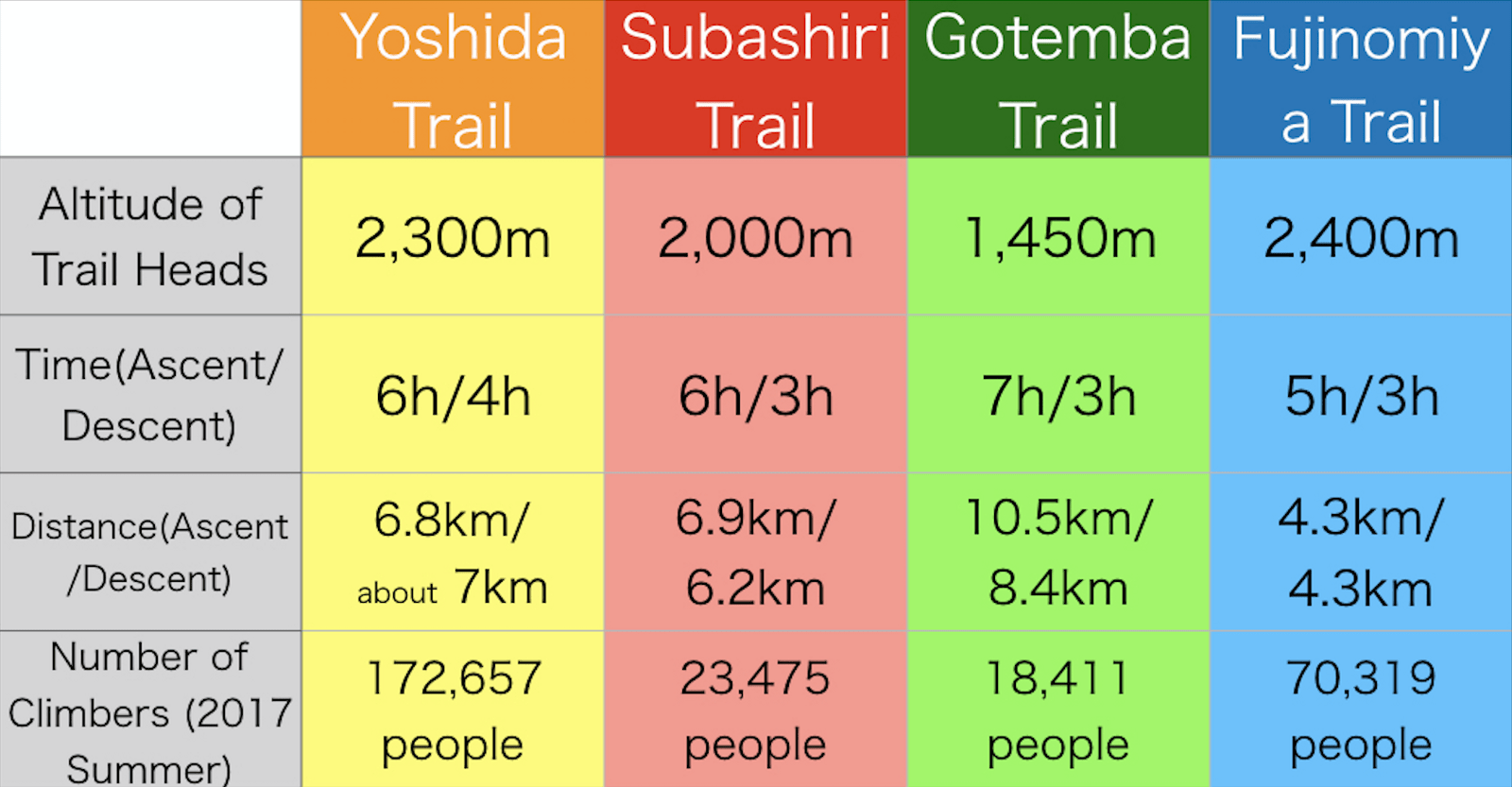 There are 4 trails on Mt.Fuji. They all have a different entrance, length, angle of the slope and such. Choosing a trail that suits your body strength and climbing level the best is going to be important. There is an easy trail for beginners, but because of its easiness, there will be more crowded.
Entrance of each trail:
Yoshida Trail (Yellow): Fuji-Subaru Line 5th Station
Subashiri Trail (Red): Subashiri Trail 5th Station
Gotemba Trail (Green): Gotemba Trail New 5th Station
Fujinomiya Trail (Blue): Fujinomiya Trail 5th Station
About Yoshida Trail
Yoshida trail is said to be the most recommended trail and the most beginner-friendly. It is also easily accessible, and many people choose this trail.
The approximate duration of time is 6 hours to ascend and 4 hours to descend.
The main characteristics of the trail: it has two trails (one for ascending and the other for descending), it has many first-aid stations. Also, you should note that the descending trail hardly ever has a mountain cabin.
The first-aid station will be on The Fifth Station, between The Sixth and The Seventh Station and between The Seventh and Eighth Station.
The starting point of the trail is on The Fifth Station of Fuji Subaru Line (approx. altitude: 2,300m) where there are 5 shops, information office and public toilets. The altitude difference between the top is approximately 1,400m.
Yoshida Trail Map: http://www.fujisan-climb.jp/en/trails/yoshida.html
Hotels Around Mt.Fuji
Booking a hotel, the night before or after climbing the highest mountain, will be better if you want to go climbing. When the climb season comes, most of the hotels would be fully booked, so you should book a hotel soon after you planned out the trip. You can enjoy Onsen (hot springs) at many hotels near Mt.Fuji.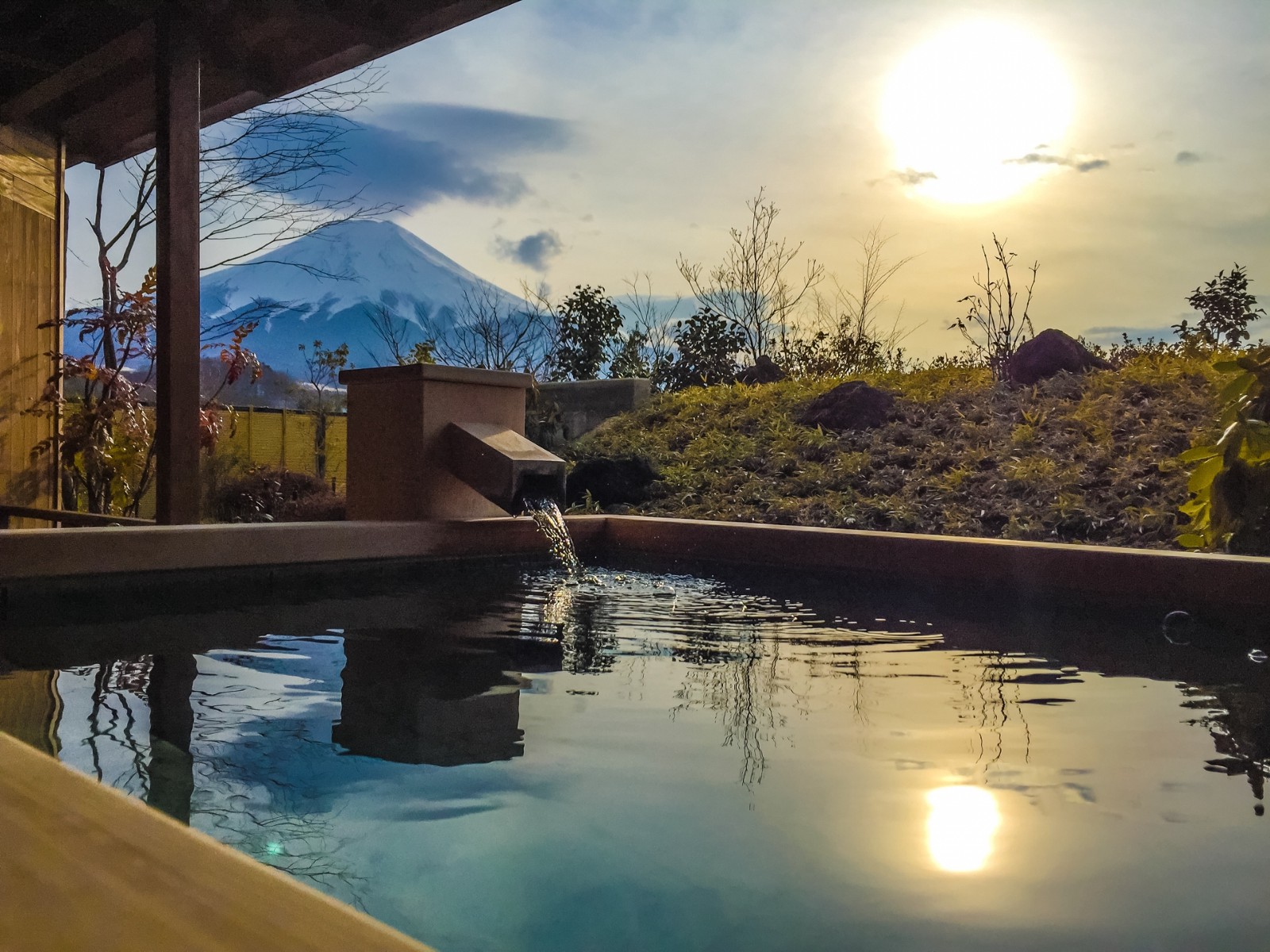 ▽ 5 Hotels with Best View of Mt.Fuji▽
▽Budget-Friendly Hotels around Mt.Fuji▽
How to Get to Mt.Fuji
You can reach the stations near Mt.Fuji such as Kawaguchiko Station and Mt.Fuji Station by train or bus from airports and train stations in Tokyo. There is a bus you can take to get to The Fifth Station of Mt.Fuji.
▽Details▽
Official website of the bus company: http://bus-en.fujikyu.co.jp/
click the link to see other details>>http://www.fujisan-climb.jp/en/index.html
---
It may not be the easiest thing to climb Mt.Fuji, but it is sure that the special memory of it will stay with you forever.
For more info about Mt.Fuji, you might also like these articles below!!
▽Related Articles▽
▼Editor's Picks▼
---