Western Izu Peninsula : 10 Best things to Do
Best Tourist Attractions in West Izu Peninsula (Nishi Izu)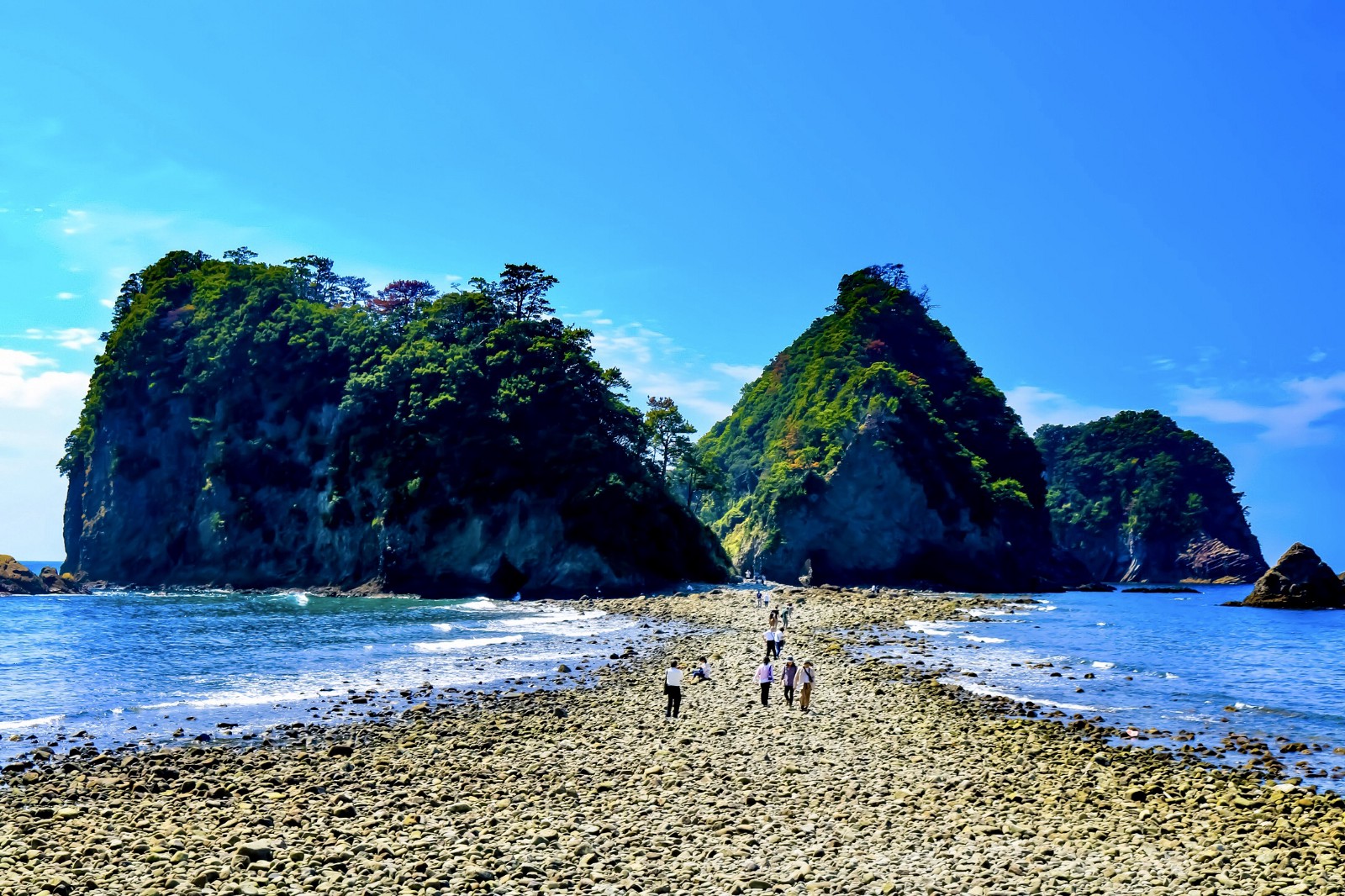 Sharing my thought of "Western Izu is secretly the best getaway from Tokyo" and my favourite off the beaten path spots.
People sometimes ask me where is my favourite place in Japan, and my answer is.. Tokyo? Kyoto? Hokkaido? Okinawa?… No, it's Izu.
First of all, do you know Izu at all? It's a peninsula of Shizuoka prefecture, the popular getaway from Tokyo which is famous for mainly Onsen and beaches.
When it comes to Japanese beaches, people often underestimate them apart from ones in Okinawa prefecture. It's surprisingly lesser known but Izu Peninsula has numbers of stunning beaches as good as Okinawa, and they are suitable for snorkeling and diving as the water is so clear and rich in marine life. Moreover you can easily access there from Tokyo.
Not only that Izu Peninsula is gifted with beaches with crystal white sand and turquoise blue water, but there are numbers of dynamic and spectacular scenic spots, especially in the west side of the peninsula. The area is known for the geosites which Japanese people often describe "Is it really Japan??".
Every time I visit Izu Peninsula, there is always something to discover. Simply the peninsula is full of beautiful nature. And if you are a nature lover especially oceans, you'll be in love with Izu Peninsula just like me 🙂
So today, let me share with you my favourite spots in the West Izu which deserve a medal 🏅
1. Dogashima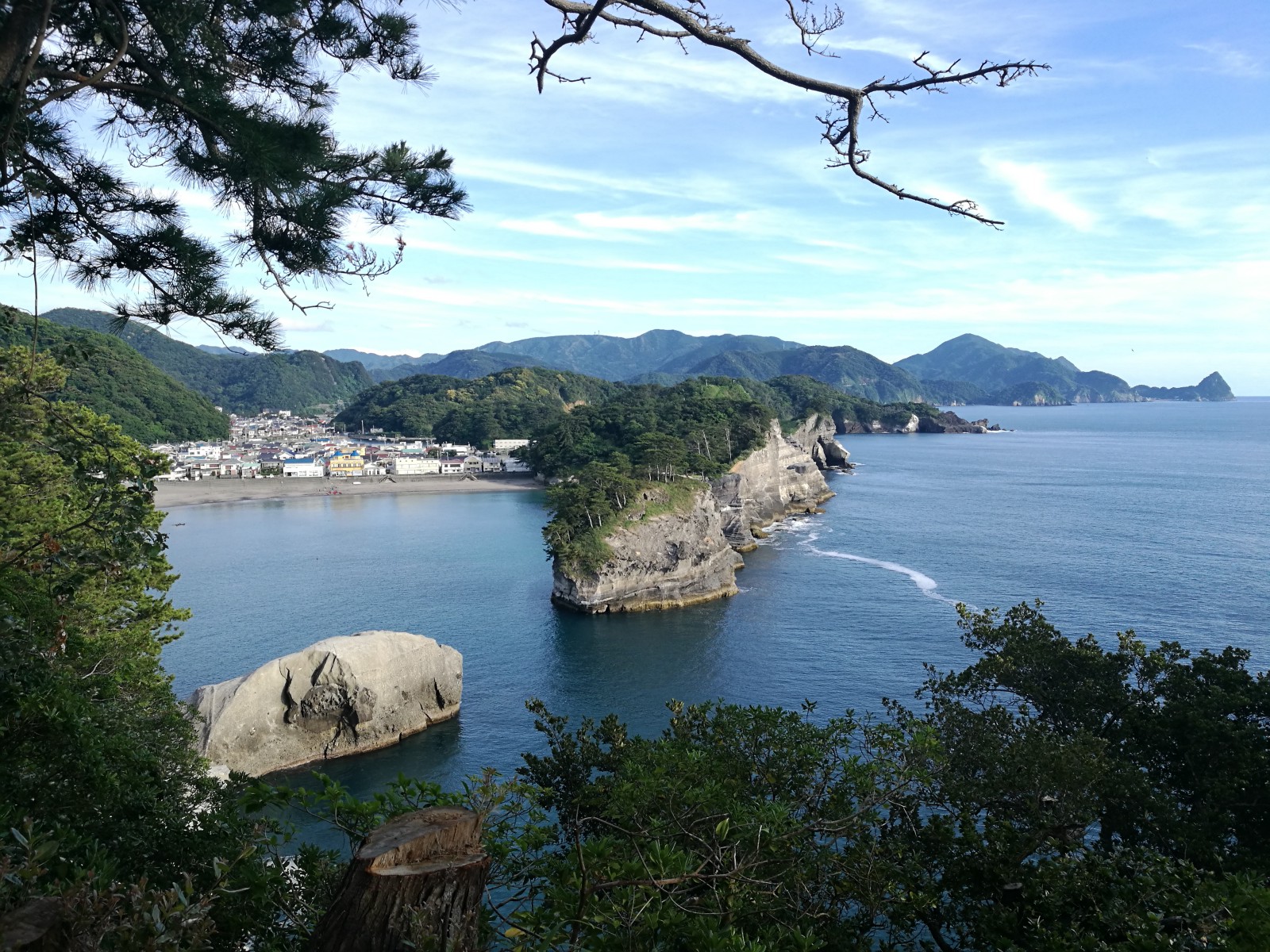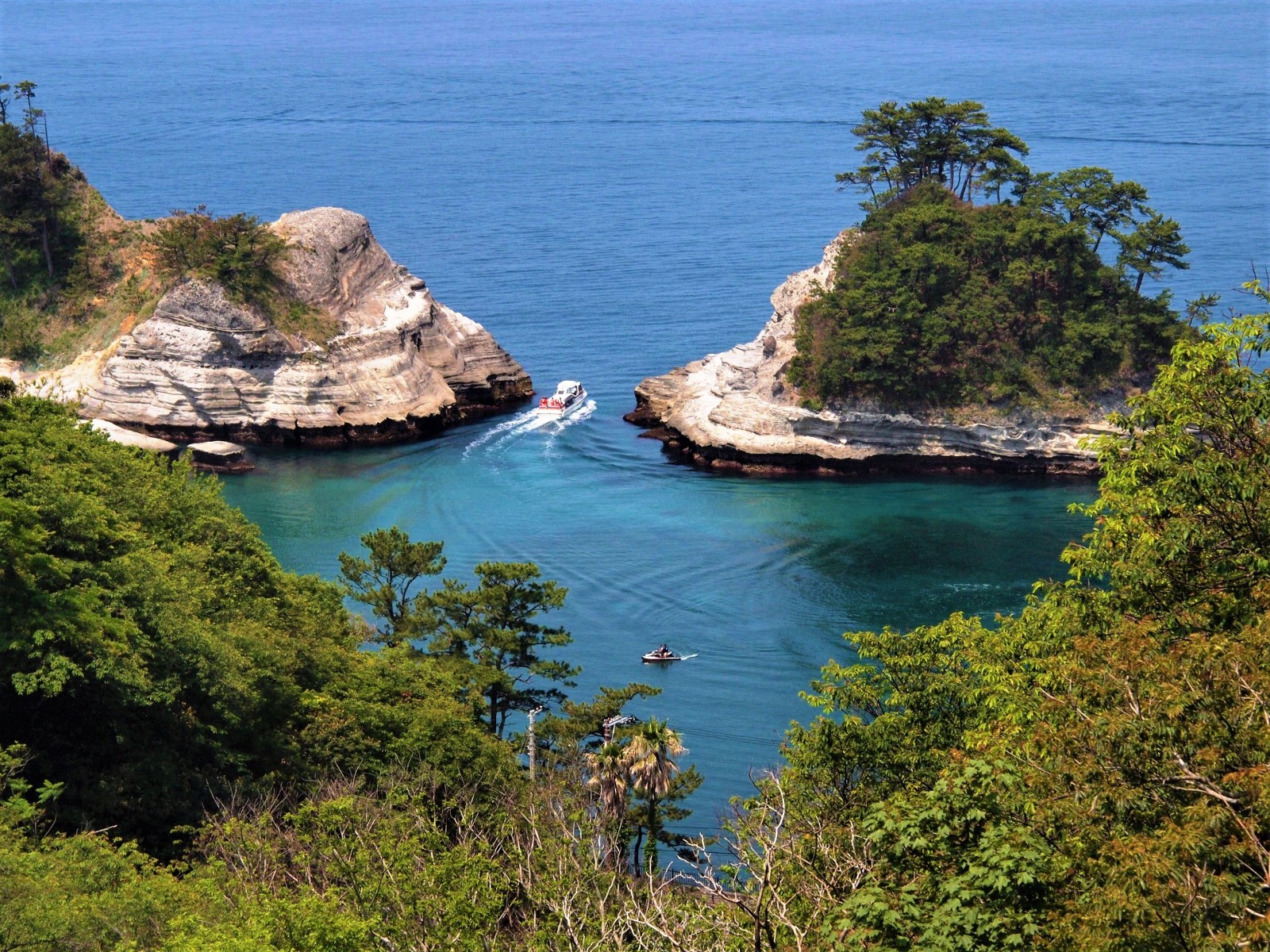 Dogashima (堂ヶ島) is an area in western Izu, famous for the scenic landscape of the geographic sites of stone formations, cliffs, caves and the beautiful clear blue ocean. There are several walk trails along the dynamic scenery which is created by unique and unruined nature. It's pretty touristy and there are several sightseeing spots, restaurants and hotels.
2. Cruising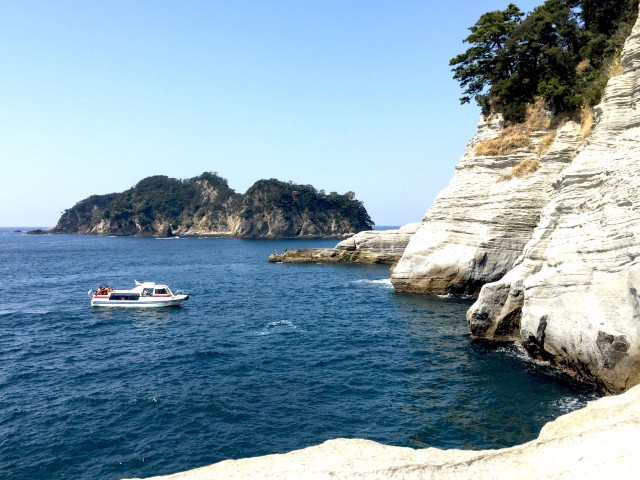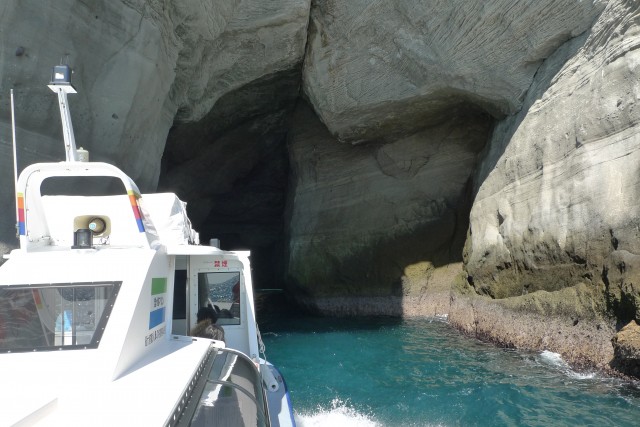 The most popular tourist activity in Dogashima area is cruising. Take a boat trip through the scenic geographic sites including Tensodo Cave. There are several cruising routes available in the area.
Official Website: http://www.izudougasima-yuransen.com/en/index.html
3. Tombolo Land Bridge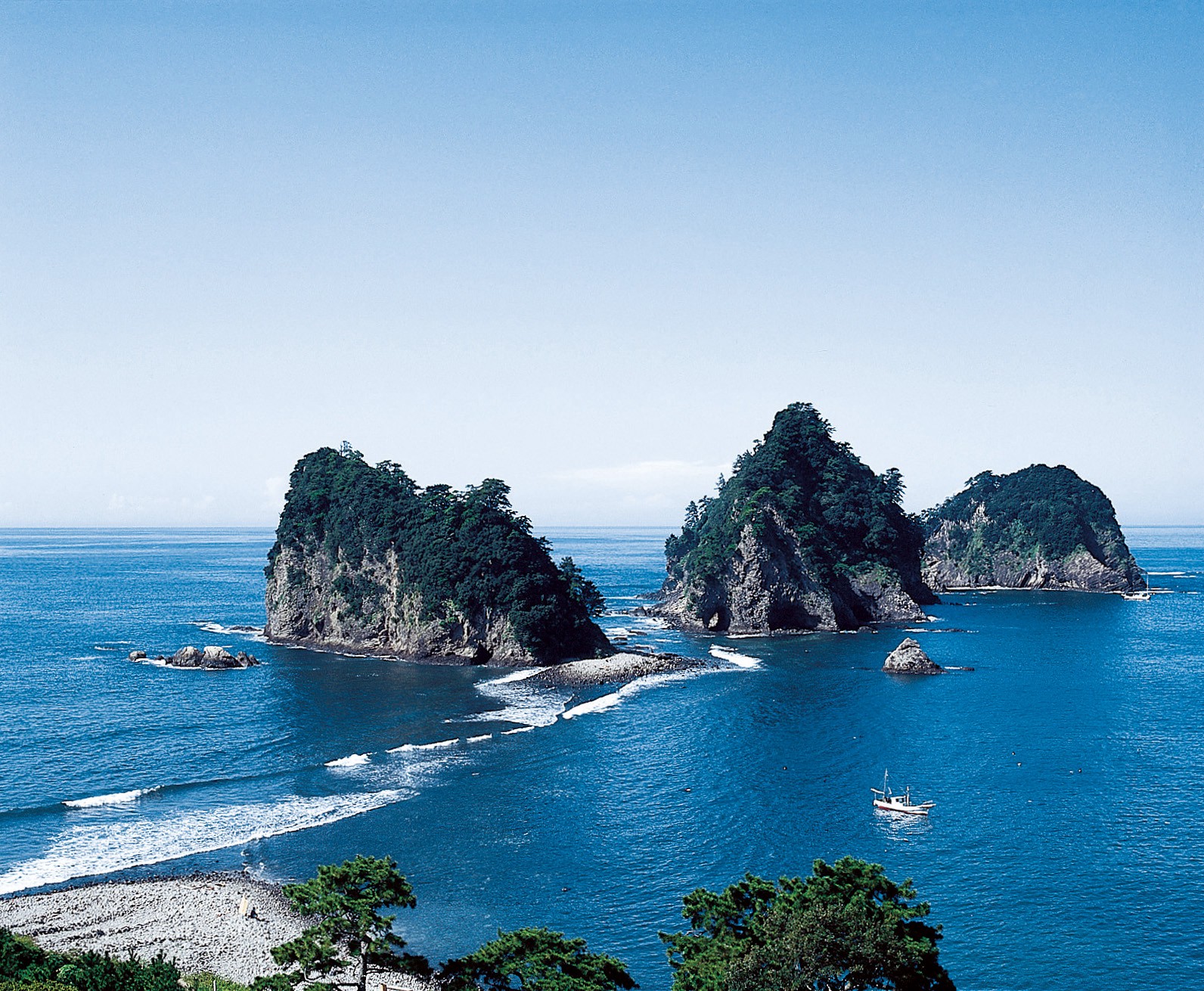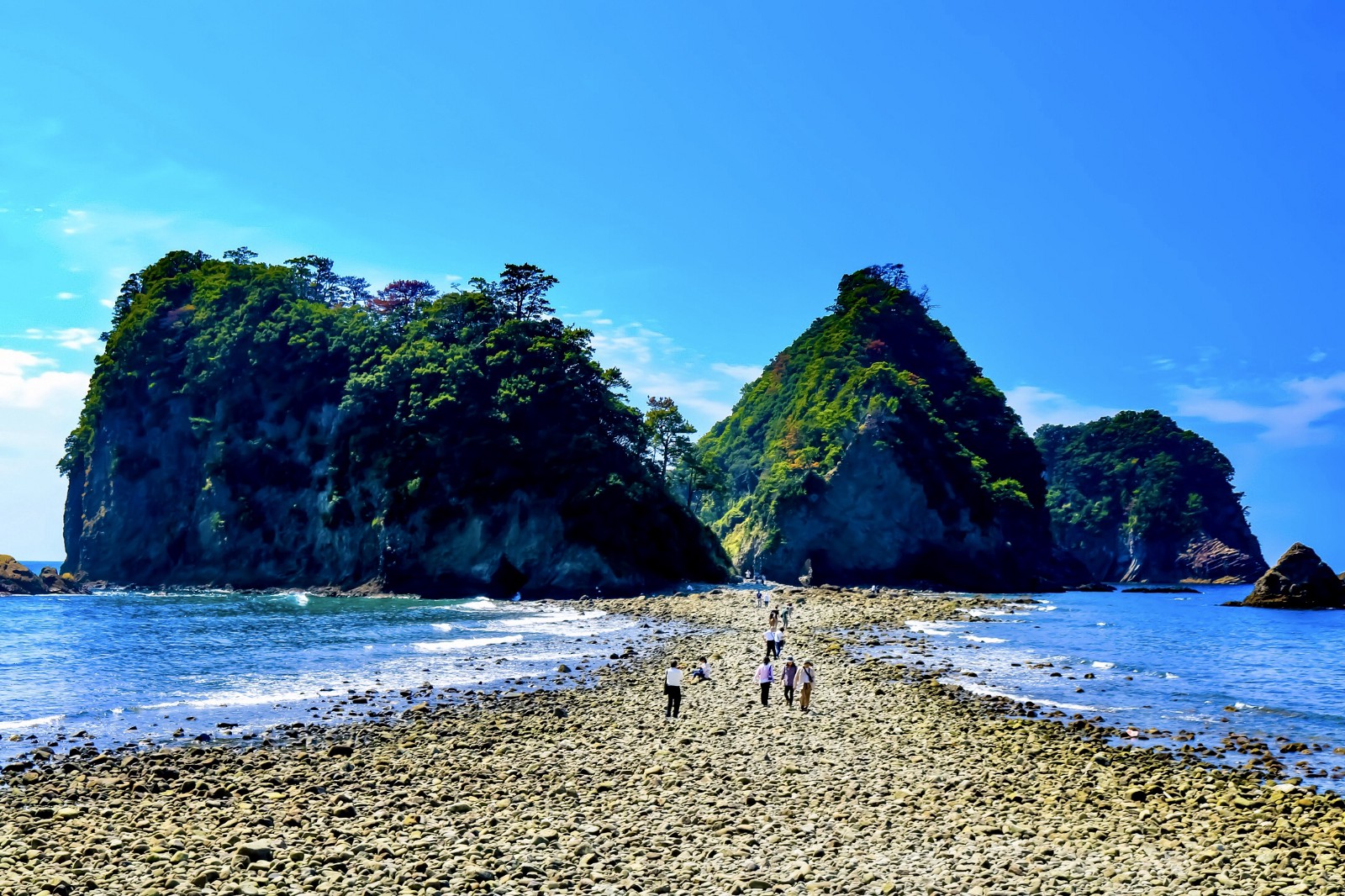 Tombolo is a type of coastal landforms that an island is attached to the mainland by a piece of land such as a sand spit or bar. There is a group of 4 small islands called Sanshiro which passes appear only when the tide is low connecting the mainland in Dogashima area. The passes appear approx 1 hour on each day, and visitors can actually walk and reach those islands. (it's pretty wet and rocky so don't go there with high-heels!)
4. Norihama Beach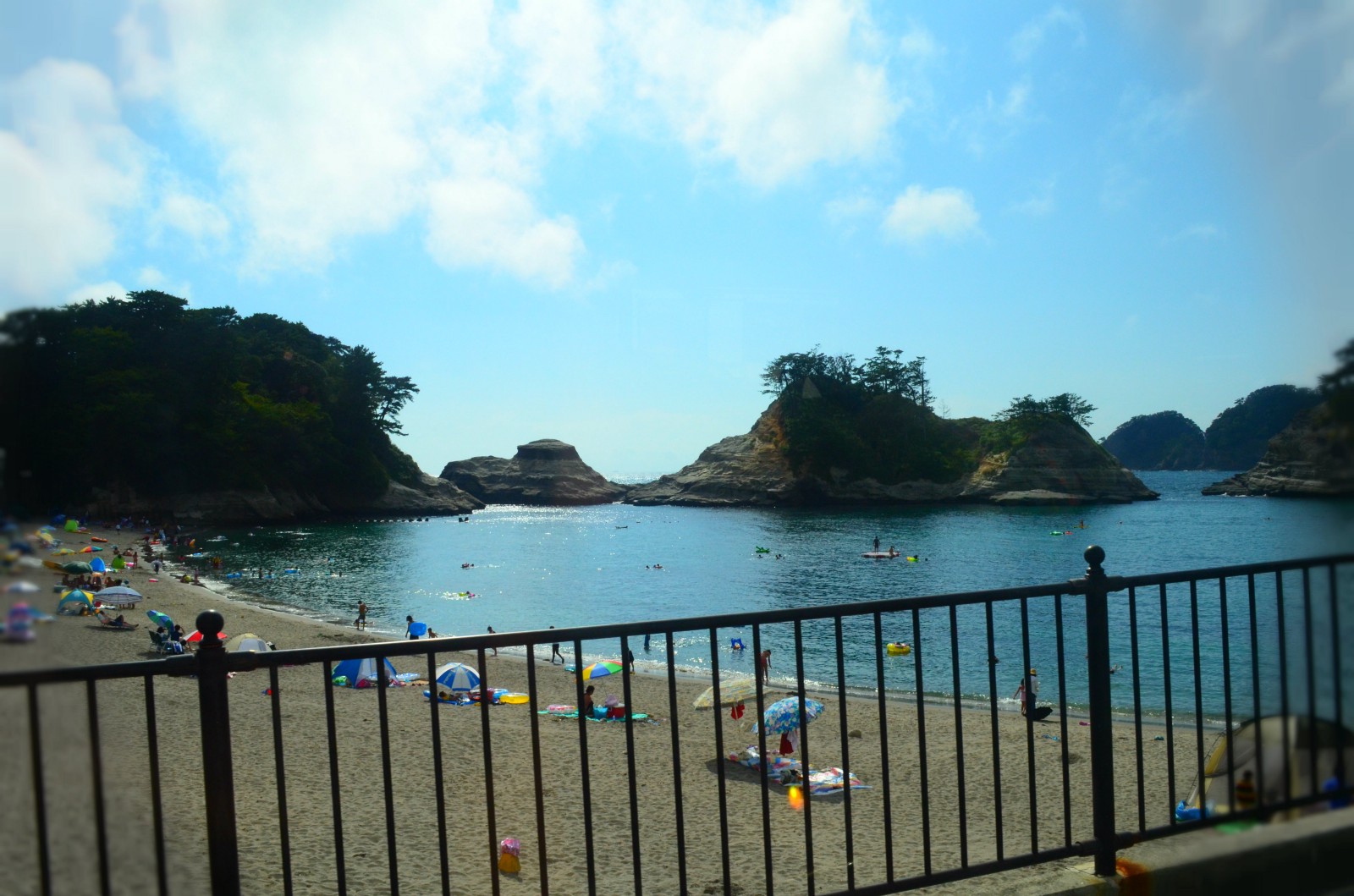 Norihama Beach (乗浜ビーチ) is the super scenic sandy beach near Dogashima. There are several beached in western Izu where you can enjoy scenic views as well as clear blue water suitable for snorkeling and diving. While many beaches in the area are rocky, this one is sandy.
5. Koganezaki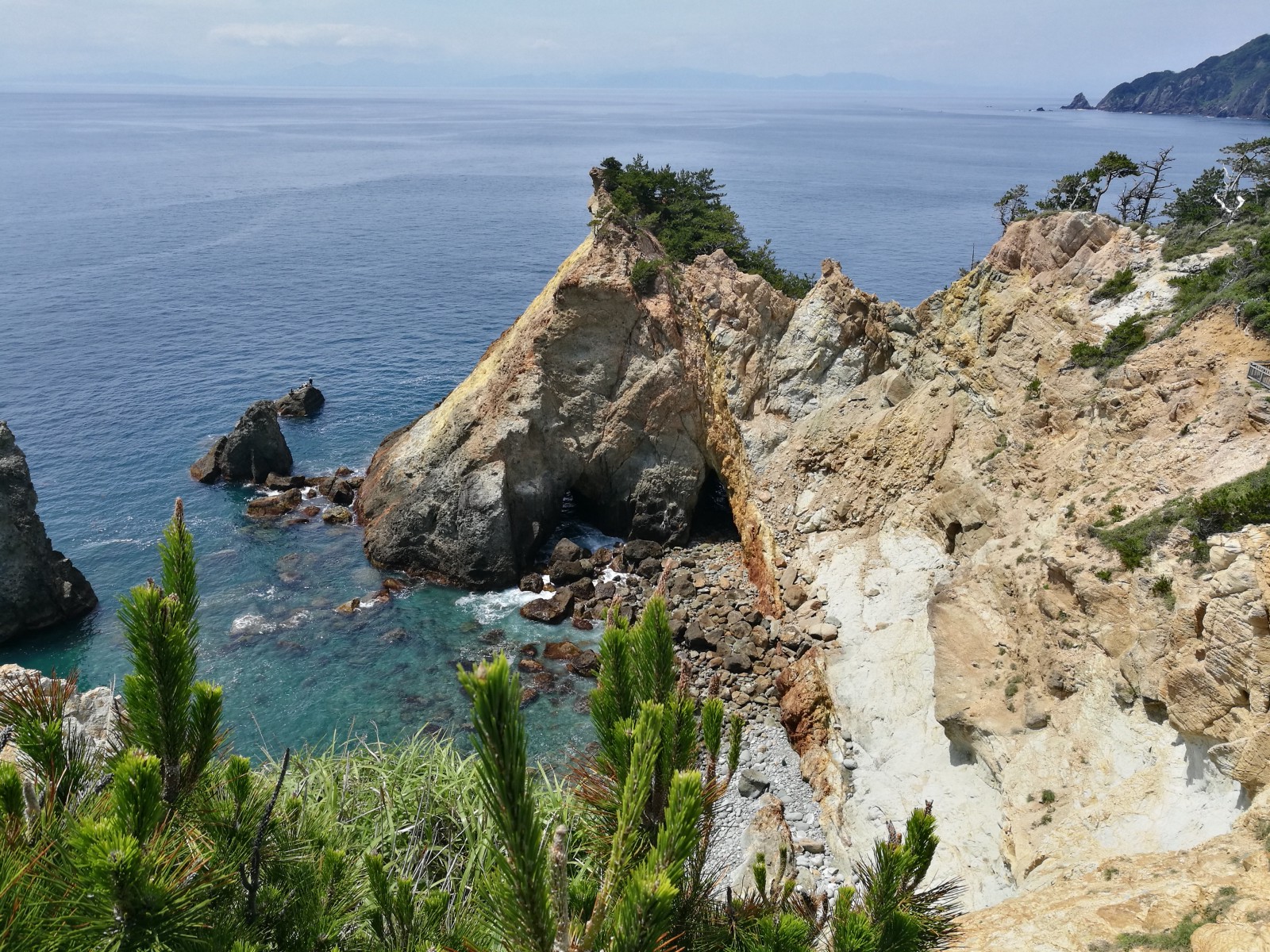 The scenic point on the western Izu, Koganezaki is the cape offering an astonishing view of the ocean and the rock formations. One of the cliff is called "Horse Rock" which literally looks like a head of horse (on the picture above). It's also a popular spot for watching a sunset, which is why the place called Koganezaki (means Golden Cape in Japanese).
6. Koibito Misaki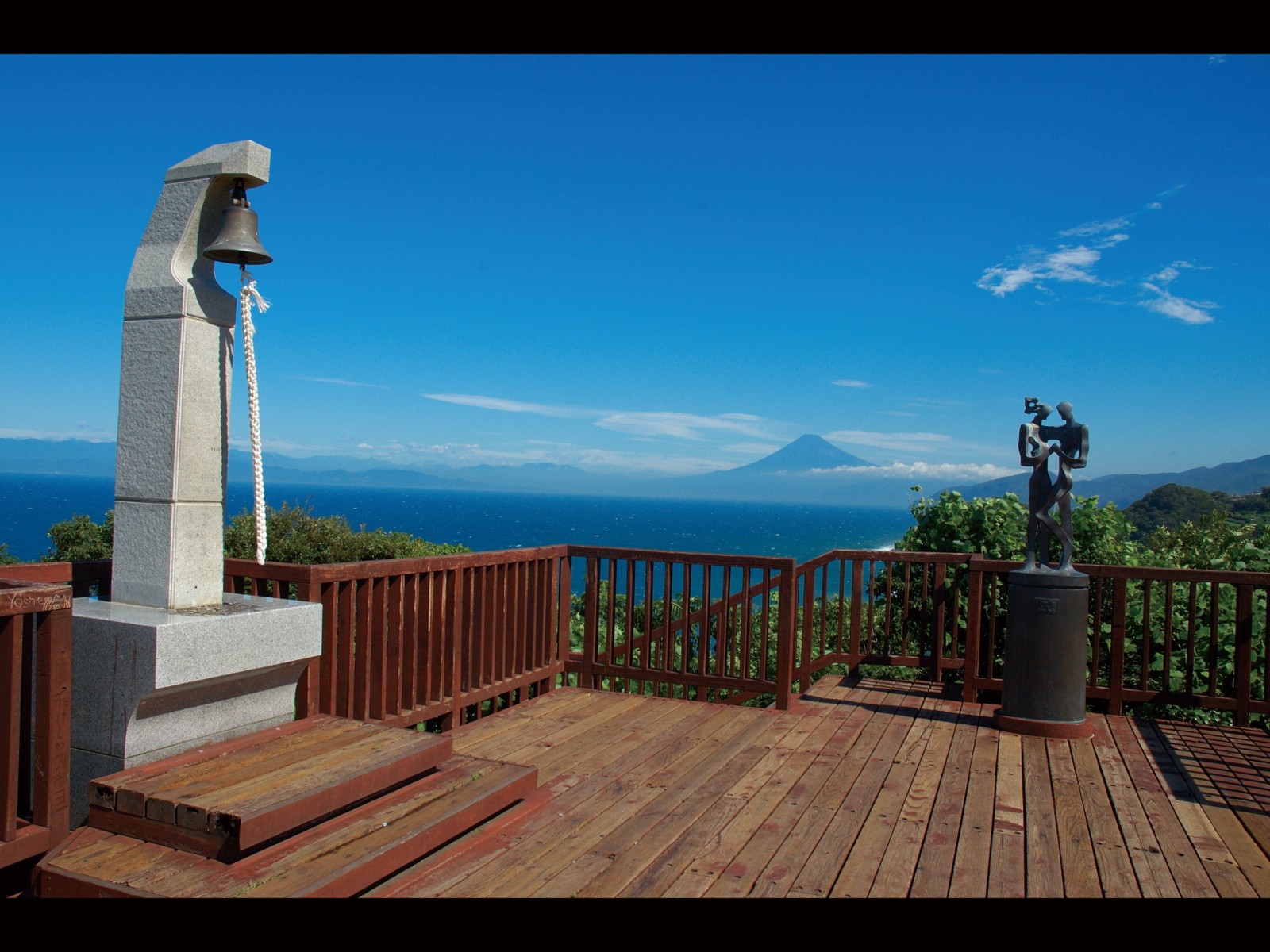 Another popular scenic point, Koibito Misaki (Lover's Cape) is where the glorious view of Suruga Bay and Mt Fuji can be enjoyed. It's located near Koganezaki (less than 10 mins away from Koganezaki). There is a wooden board walk with the "love call bell" which is believed to lead couples romantically successful when they ring.
8. Sawada Koen Rotemburo Onsen
Onsen (hot spring bath) is one of must-do things in Izu Peninsula, and there are numbers of Onsen spots on western Izu, too. Many Onsen in the area are open-air with scenic views of Suruga Bay with dynamic rocky formations. But I must say the most scenic one is this Sawada Koen Rotemburo Onsen (沢田公園露天風呂) which literally stands of the edge of the cliff. It's the closest Onsen bath to the ocean, and the best time to visit is when the sun is setting. The admission fee is 600 yen and it's closed on Tuesday.
9. Ryokan Inn
In western Izu, there are numbers of hotels in various styles and price ranges. Some are located by the ocean, offering scenic views from guest rooms as well as outdoor Onsen baths. If you are visiting these areas, I'd highly recommend you to stay one of Ryokan Inn (Japanese style hotel) with Onsen bath.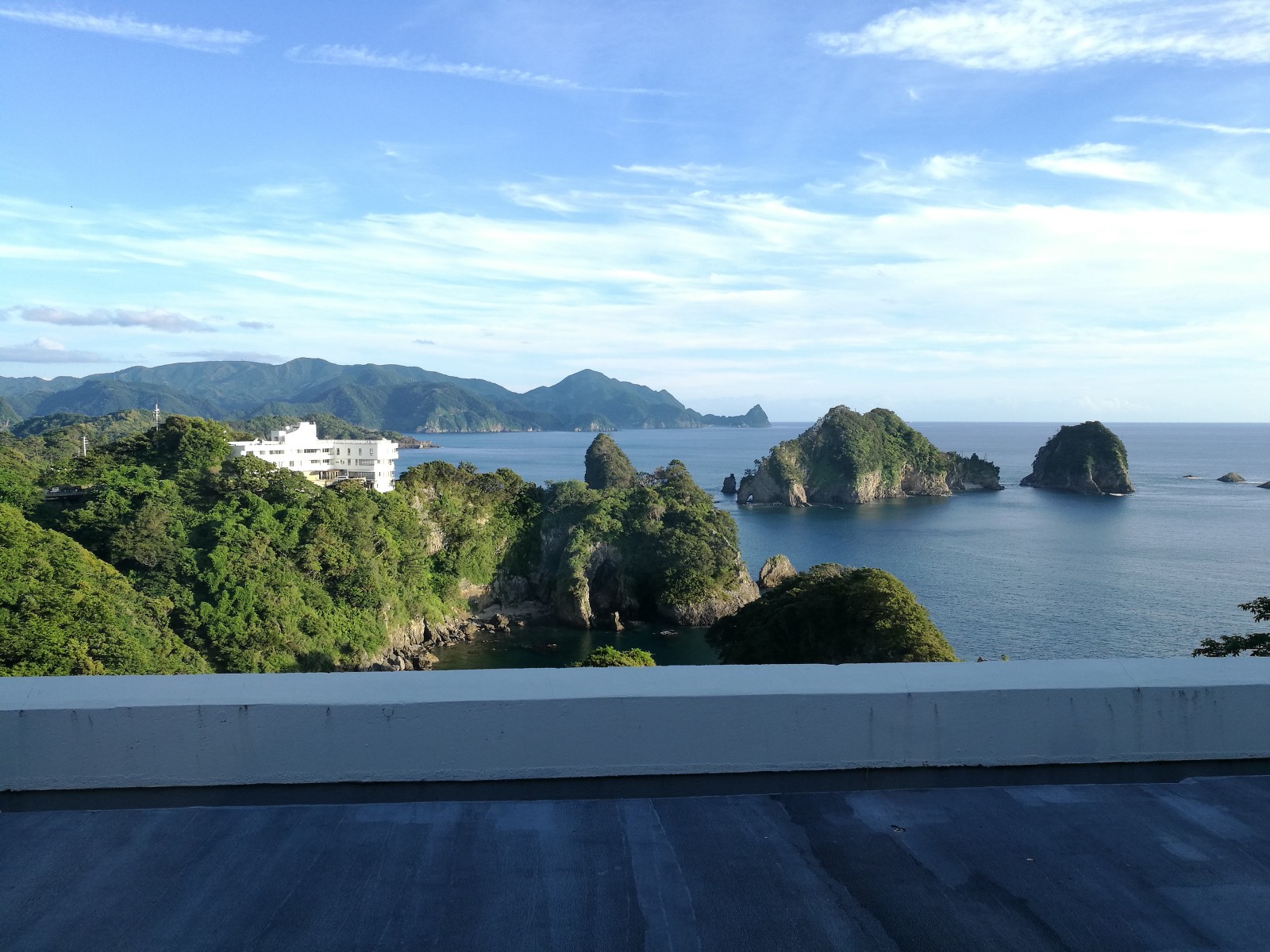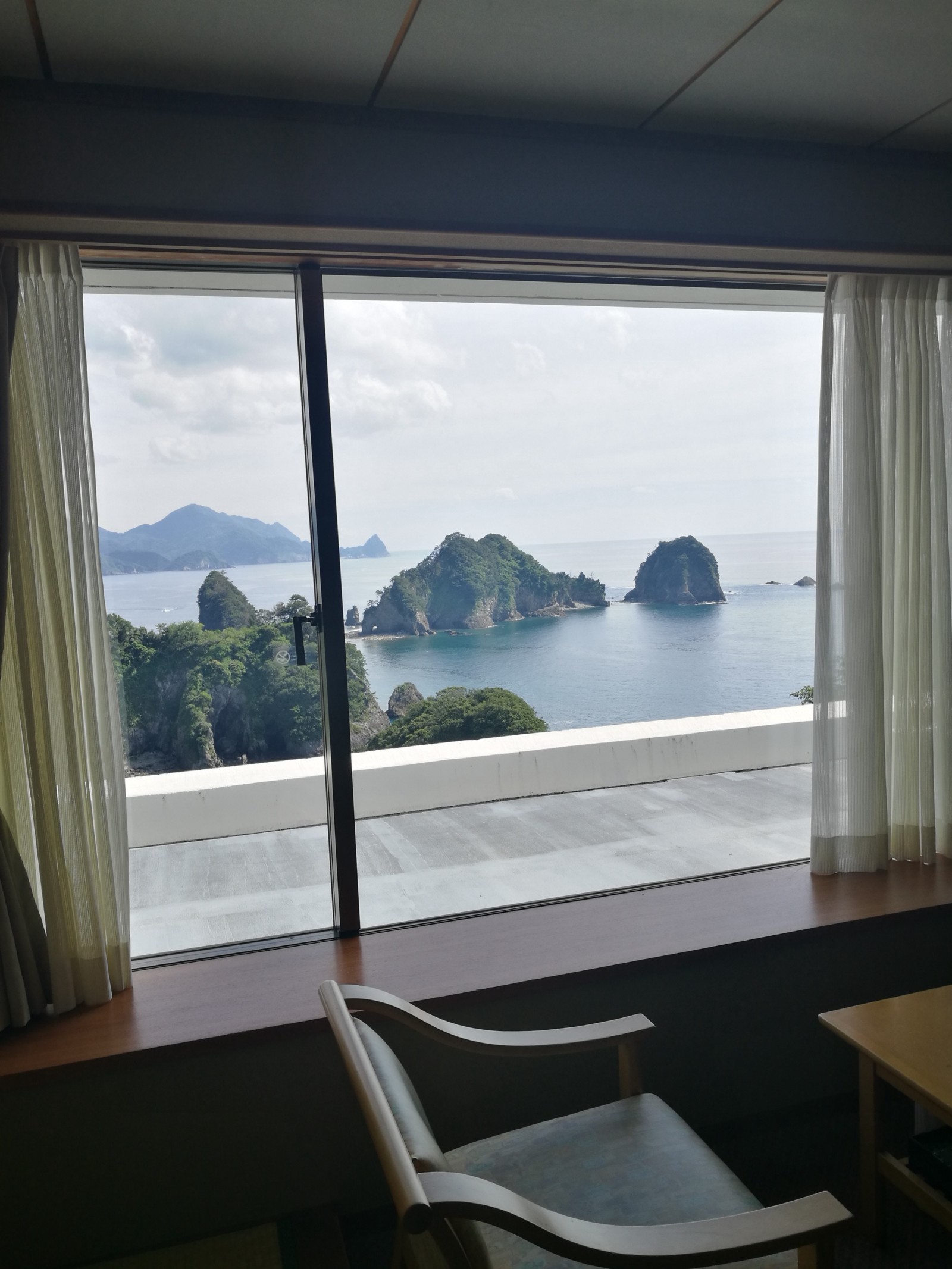 Another biggest benefit of staying Ryokan style Onsen hotel is meals. I strongly recommend you to book a hotel with dinner and breakfast, to enjoy full course delicious Japanese cuisine, especially Izu Peninsula is famous for seafood products and the most of ryokan serve a lot of fresh seafood just like in the picture below.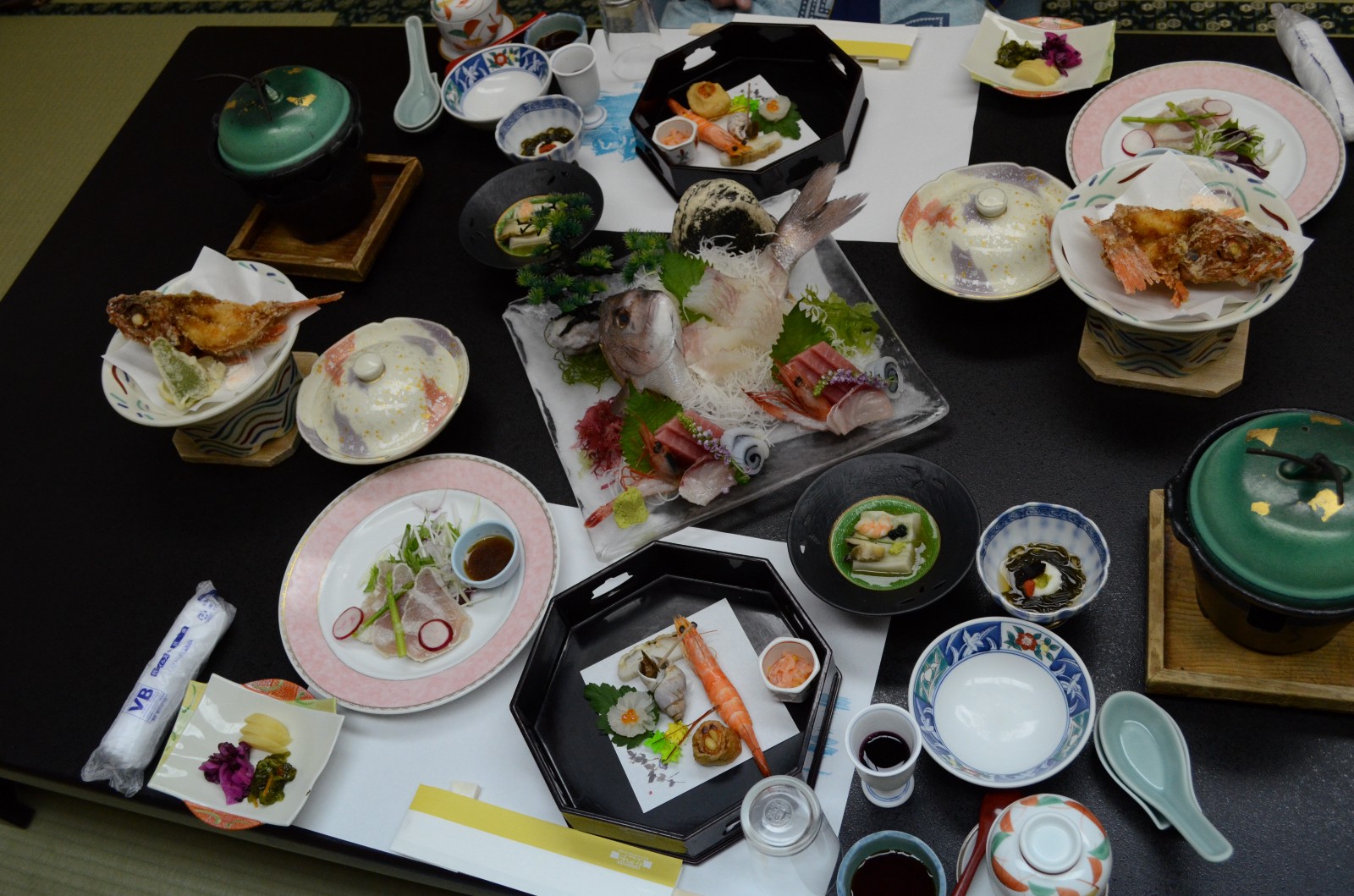 In past, I have stayed 2 of hotels in Dogashima areas: Dogashima Accueil Sanshiro and Hotel Dogashima New Ginsui. Both hotels are located right next to the ocean offering dynamic views of geographical sites of western Izu. I enjoyed amazing views of Dogashima area from my room and onsen baths, and delicious food. Also the prices are quite reasonable if you avoid high seasons!
Check the price ▶ Dogashima Accueil Sanshiro
Check the price ▶ Hotel Dogashima New Ginsui
Click HERE to check more accommodations in Dogashima and West Izu areas!
10. Sunset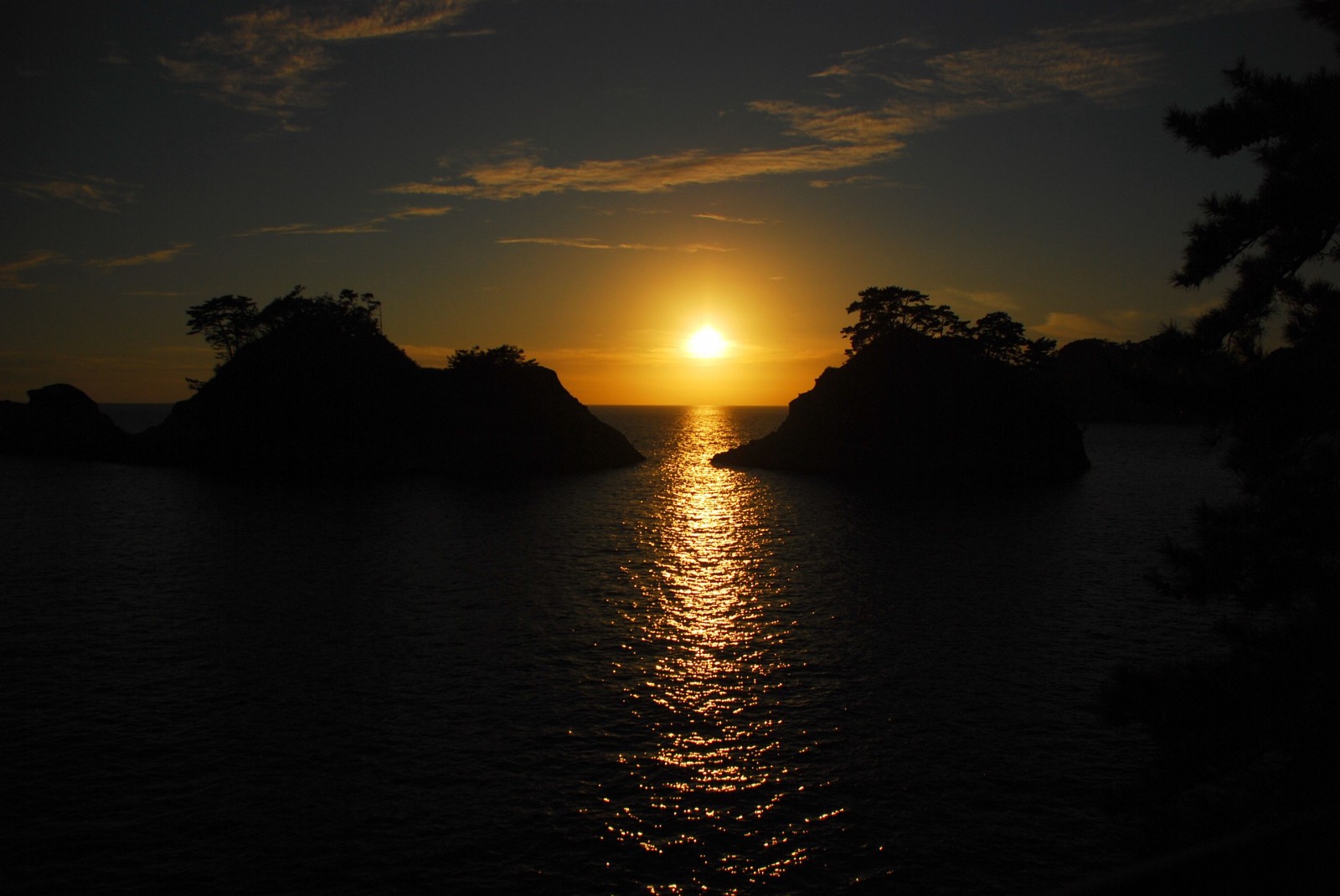 The western Izu is famous for the scenic sunset view. The area is often praised as the best place to see the sunset in Japan. There are numbers of spots in the area to enjoy the stunning view of the sunset including Koganezaki and Koibito Misaki as I mentioned before as well as Otago Beach, which is another scenic beach great for sunset viewing (Map: ).
---
If you are wondering what to do in Shizuoka, check this article below!
▶︎Best Things to Do in Shizuoka
Are you also looking for the things to do in the area near Izu?
▶︎Best Things to Do in Atami
How did you enjoy the list? Comparing to the east side of Izu Peninsula such as Atami and Ito, the Western Izu is still not so touristy among foreign visitors due to accessibility. So if you are an eager explorer, why not to take a chance to visit the Western Izu and have a wonderful experience before anyone else??
If you enjoy reading this article, I think you would enjoy reading these stories, too!
▽Related Articles▽
▼Editor's Picks▼
---