Azabudai Hills: The Modern Urban Village in Central Tokyo
The Rise of Tokyo's Next Iconic Landmark in Azabudai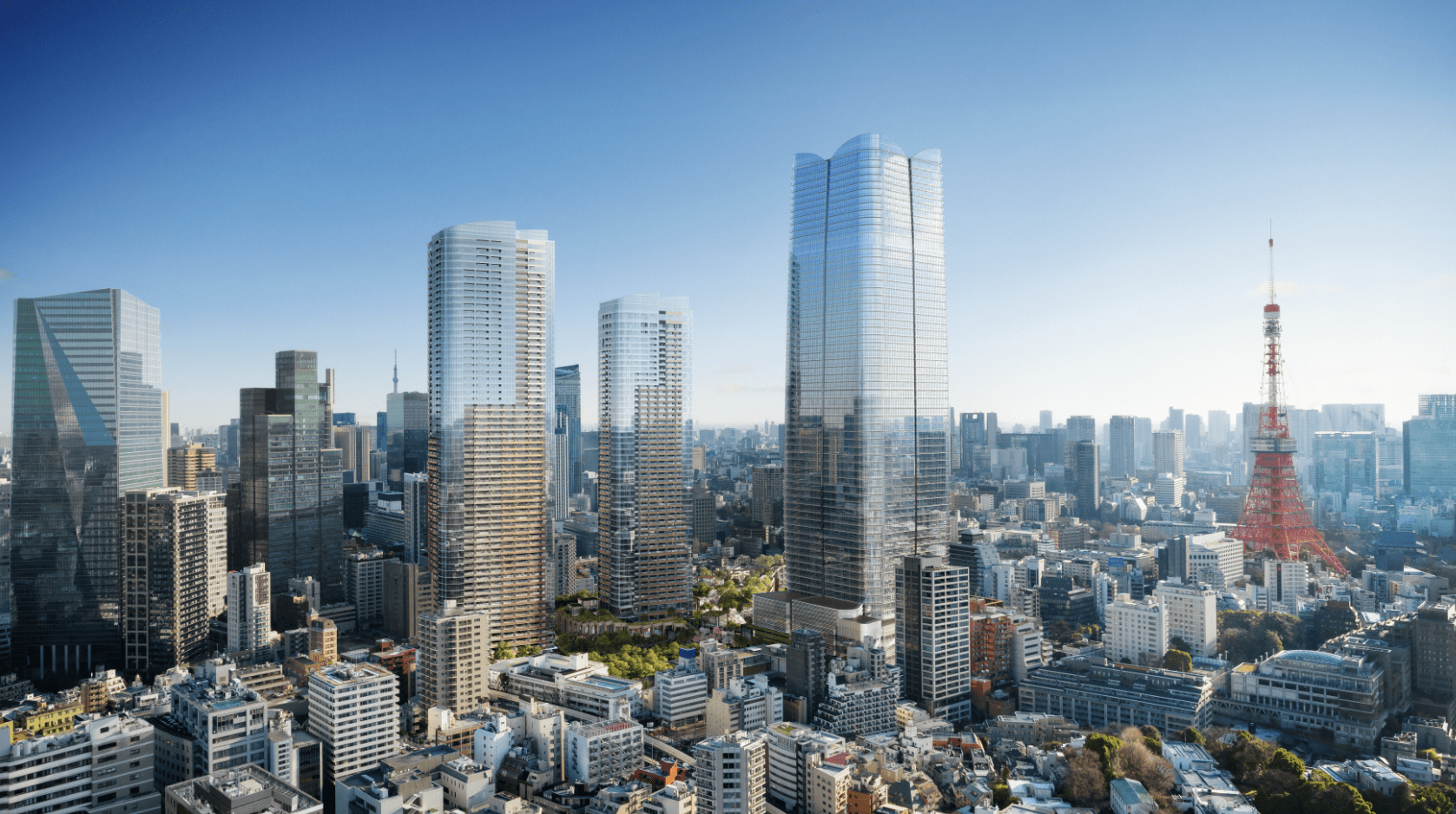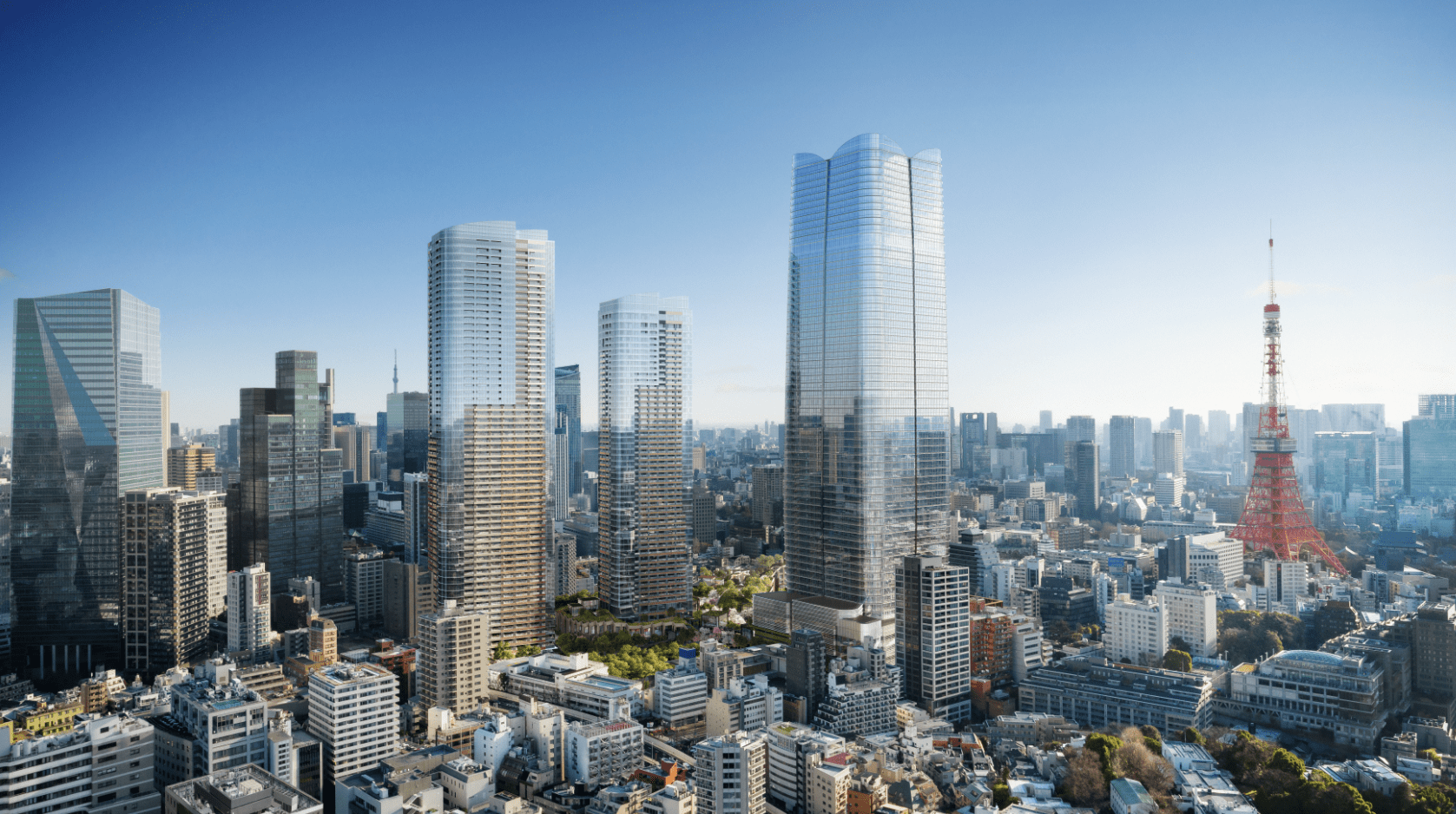 Located in the heart of Minato City, Tokyo, Azabudai Hills emerges as a beacon of contemporary urban design, the latest gem in the "Hills series developments" orchestrated by the renowned Mori Building Company.
More than just a construction project, Azabudai Hills is a testament to ambitious urban planning, rivaling the scale of the iconic Roppongi Hills. As the grandest urban redevelopment venture ever undertaken by Mori Building, this modern multi-use complex promises to redefine Tokyo's skyline and urban lifestyle, weaving tradition with innovation in the sprawling metropolis.
In this article, I will introduce to you what Azabudai Hills is all about as well as what you can do once this modern urban city opens its doors to the public in November 2023.
---
What is Azabudai Hills?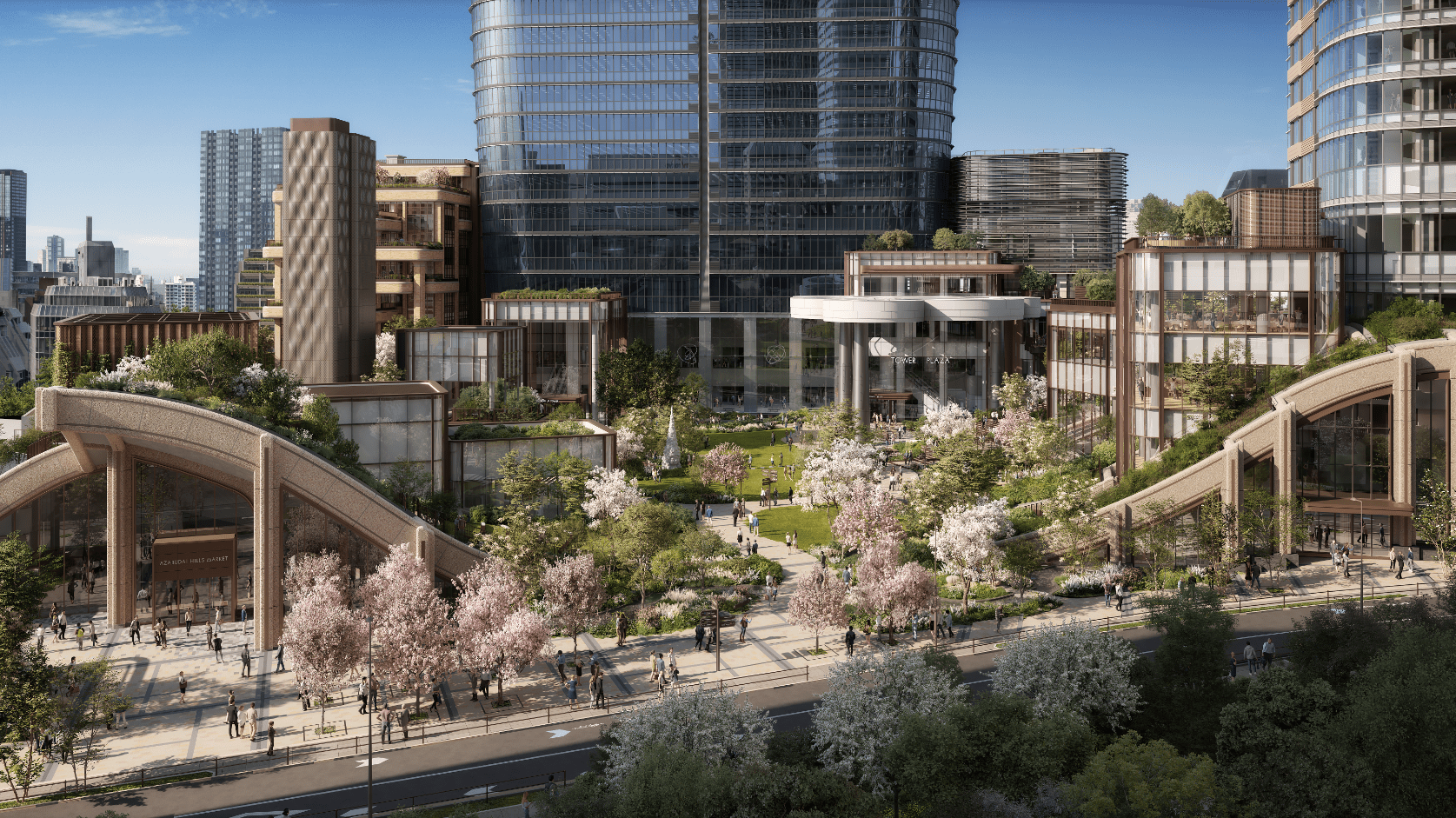 Mori Building envisions a "Modern Urban Village" concept, crafting a city draped in verdant expanses that foster human and nature connections. Central to this design is a pronounced emphasis on "Green" and "Wellness." Across its sprawling 8.1-hectare blueprint, a generous 24,000 square meters is allocated to green spaces. This vast ecosystem, spanning approximately 861,700 square meters, seamlessly integrates diverse urban elements like offices, residences, cultural hubs, and medical facilities. By championing the compact 'Hills' city design, Mori Building aims to rejuvenate urban life and elevate Tokyo's allure.
This monumental redevelopment project was initiated in 1989, and will finally open its doors on November 24, 2023. This unveiling will include the Azabudai Hills Gallery, roughly 100 stores, and several business facilities. Afterward, Janu Tokyo Hotel will commence operations, with other establishments like the Azabudai Hills Market, Mori Building Digital Art Museum, and luxury boutiques launching in January 2024.
Nestled between Roppongi Hills and Toranomon Hills and adjacent to ARK Hills, Azabudai Hills boasts three main skyscrapers.
The Mori JP Tower stands as Japan's newest tallest building, predominantly housing offices and residences. Its lower floors are dedicated to commercial spaces, including the Keio Clinic. The Residential Towers (A and B) majorly offer living spaces and house a hotel. Additionally, the Garden Plaza buildings (A-D) are hubs for most commercial and cultural activities.
In total, these structures will host approximately 150 stores covering a range of sectors, aiming to accommodate 20,000 employees, 3,500 residents, and an annual influx of 30 million visitors.
What to do at Azabudai Hills
As I previously mentioned, Azabudai Hills will be a modern urban city, meaning that you will be able to do pretty much anything! From Shipping and dining, to take a walk in the greenery area and check out the art museums. Here, we will introduce some of the things you can do in Azabudai Hills.
Green Areas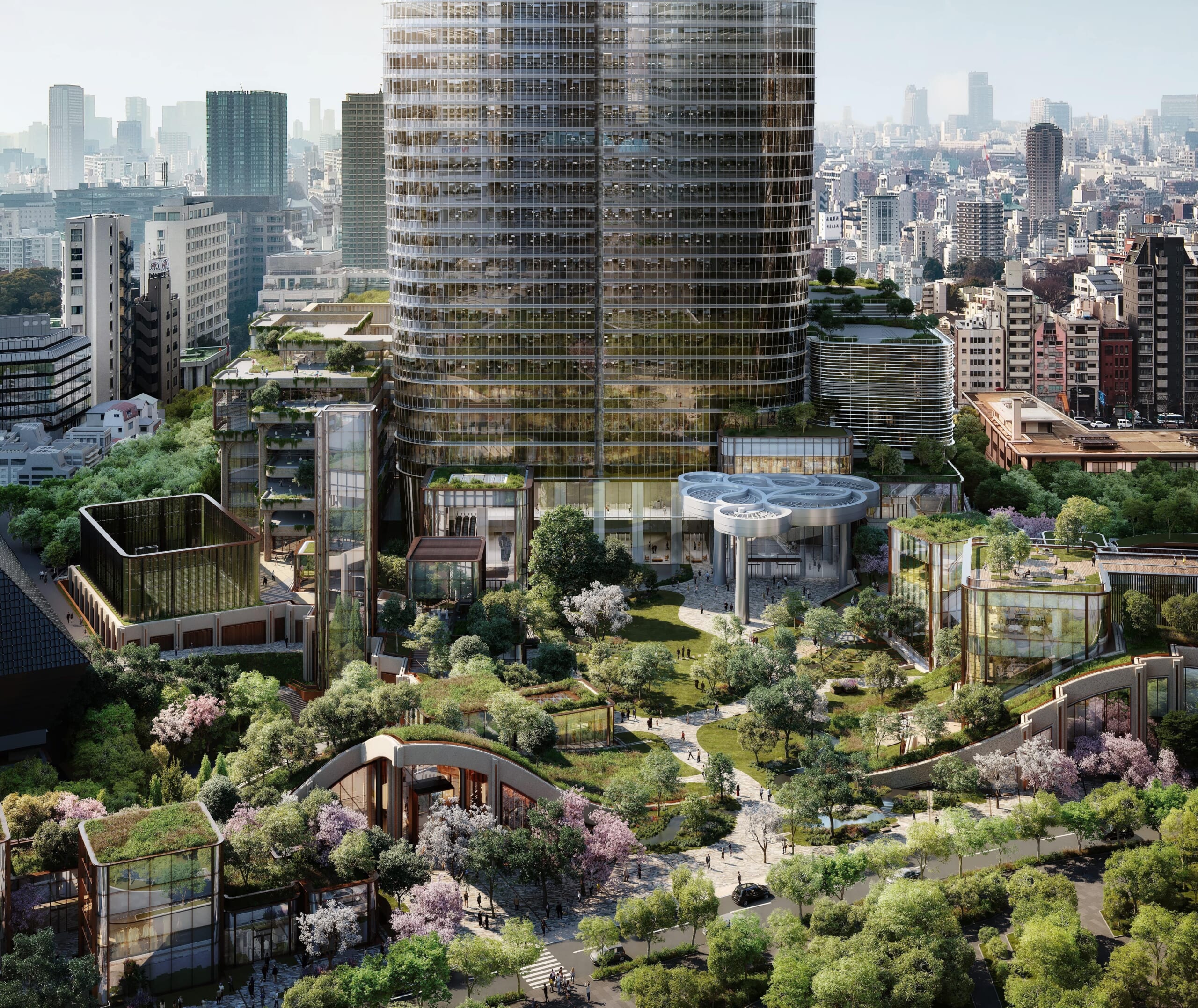 One of the things you will instantly notice when arriving at Azabudai Hills is how much greenery you can find in between the buildings. This large area of greenery is perfect for taking a walk.
Central Green, positioned at the heart of Azabudai Hills, occupies 6,000㎡ of the region's 24,000㎡ total greenery. This verdant square, symbolizing the complex, promises to be a hub of community interaction, offering a tranquil space for relaxation. Adjacent to the Mori JP Tower within Central Green lies "The Cloud," a large roofed area designed for outdoor events.
In addition to Central Green, Azabudai Hills will feature a 200m2 orchard on a slope overlooking the central area, and each entrance to the locale will be adorned with cherry blossom gateways.
Commercial facilities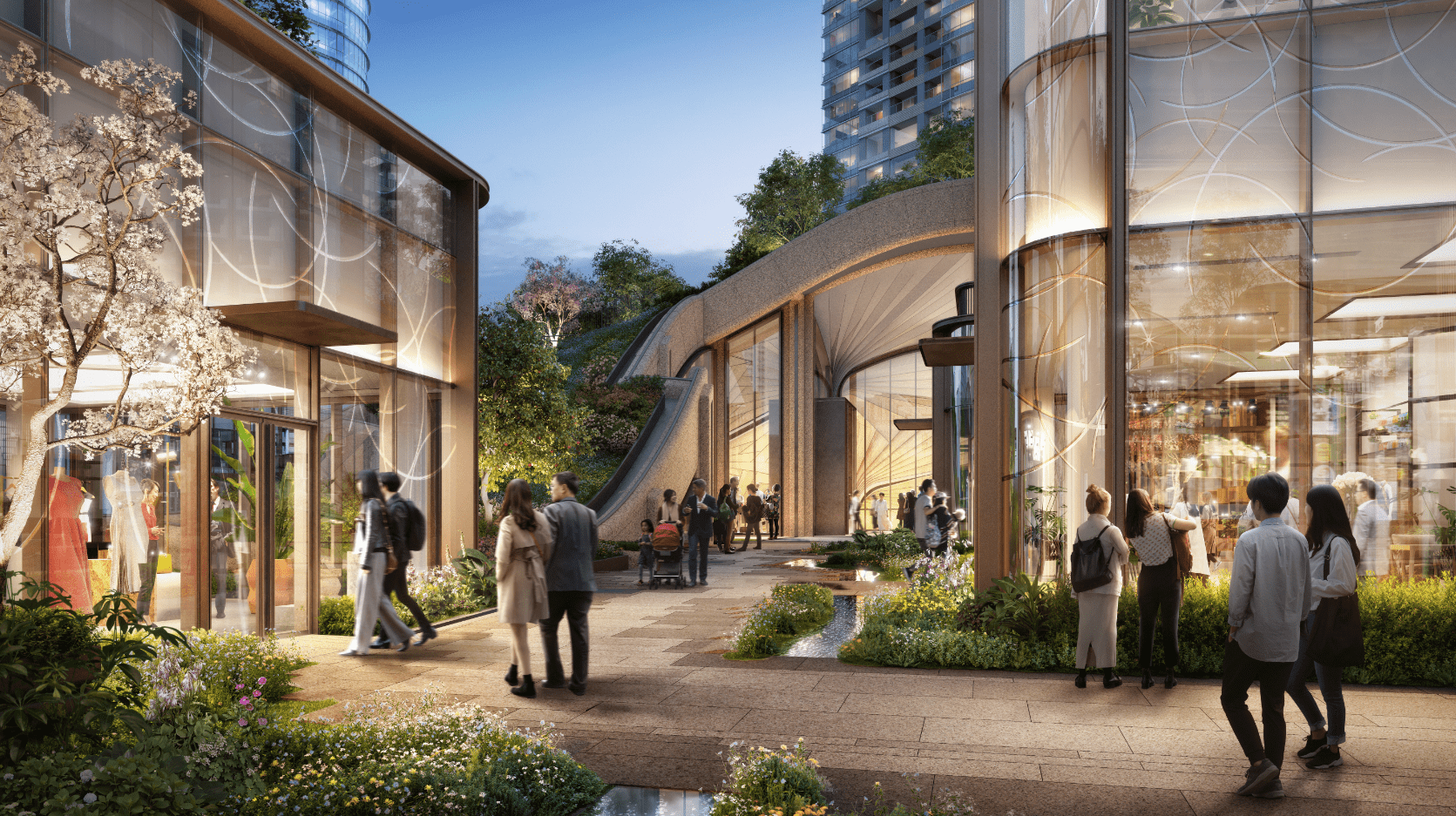 Azabudai Hills, boasts an impressive ensemble of 150 stores spanning fashion, food, cosmetics, art, and wellness across its vast 23,000㎡ expanses. This commercial haven is designed to cater to the luxurious lifestyles of its residents and visitors, ensuring that no matter where you are in Azabudai Hills, there's always a retail facility close by.
The Garden Plaza is a gourmet delight with 80 high-quality yet casual stores, including restaurants, cafes, and confectioneries. Meanwhile, the low-rise area of Mori JP Tower will host the Tower Plaza, home to 59 stores dedicated to fashion, dining, and wellness. The basement of the Central Green area will reveal the Azabudai Hills Market, a 4,000㎡ gastronomic marvel emphasizing Tokyo's rich food culture, where prepared foods mingle with fresh groceries.
Luxury takes the forefront at the Garden Plaza's street level, where a stunning streetscape by British designer Thomas Heatherwick will showcase ten elite brands, each offering a distinct customer experience.
Undoubtedly, Azabudai Hills is on track to become Tokyo's gastronomic epicenter, thanks to its world-class restaurants led by master chefs who fuse global culinary trends with traditional flavors. Primary dining spots encompass the Main Dining in Tower Plaza, Garden Plaza, and Residence A, while sweet lovers can indulge at Sweets & Cafés in Garden Plaza.
Cultural facilities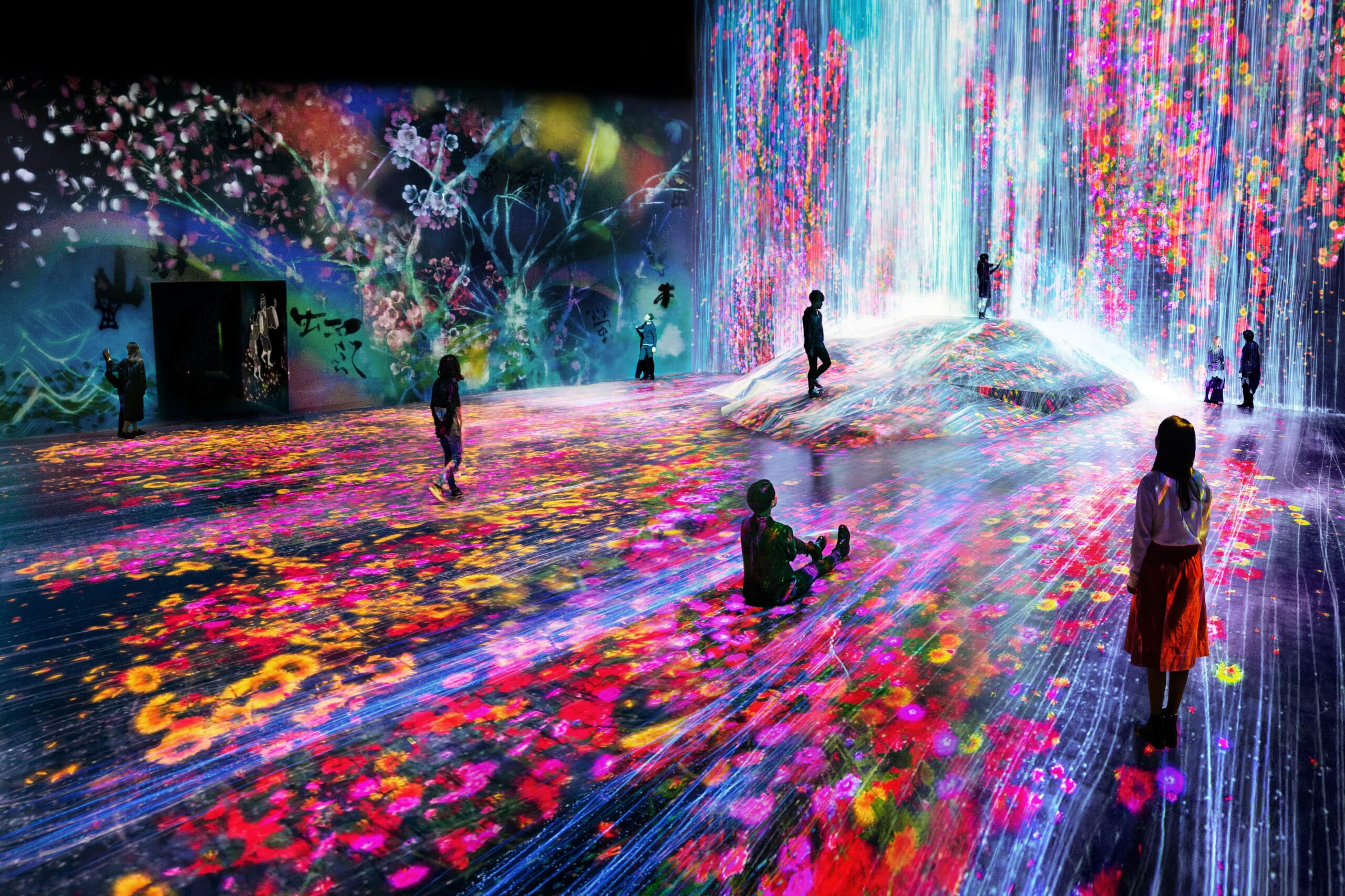 At the heart of the ethos of Azabudai Hills is a deep-rooted commitment to intertwining "culture" into the city's fabric, a vision vividly realized in all Hills projects. Azabudai Hills, in particular, embraces the imaginative philosophy of "making the whole city a museum".
A shining testament to this is the MORI Building DIGITAL ART MUSEUM: EPSON teamLab Borderless. Originally launched in Odaiba, where it amassed a staggering 2.3 million visitors from over 160 nations in its inaugural year, this digital marvel, in collaboration with teamLab, will grace Azabudai Hills in January 2024, presenting a fresh array of artworks, some premiering in Japan.
Another cultural beacon is the Azabudai Hills Gallery, positioned as the pivotal cultural hub in the Toranomon/Azabudai region. Echoing our overarching vision, the gallery is fortified with state-of-the-art museum amenities, hosting a medley of cultural expressions spanning art, fashion, and entertainment.
Beyond the confines of indoor spaces, public art punctuates the expansive verdant landscapes of Azabudai Hills. The Mori Art Museum has meticulously curated pieces that echo the vitality of the natural world within the urban sprawl, seamlessly weaving the monumental scale of the complex with the intimate human experience. Complementing these primary cultural epicenters are various other art venues and galleries, each channeling their unique charm, collectively amplifying the rich cultural tapestry of Azabudai Hills.
Education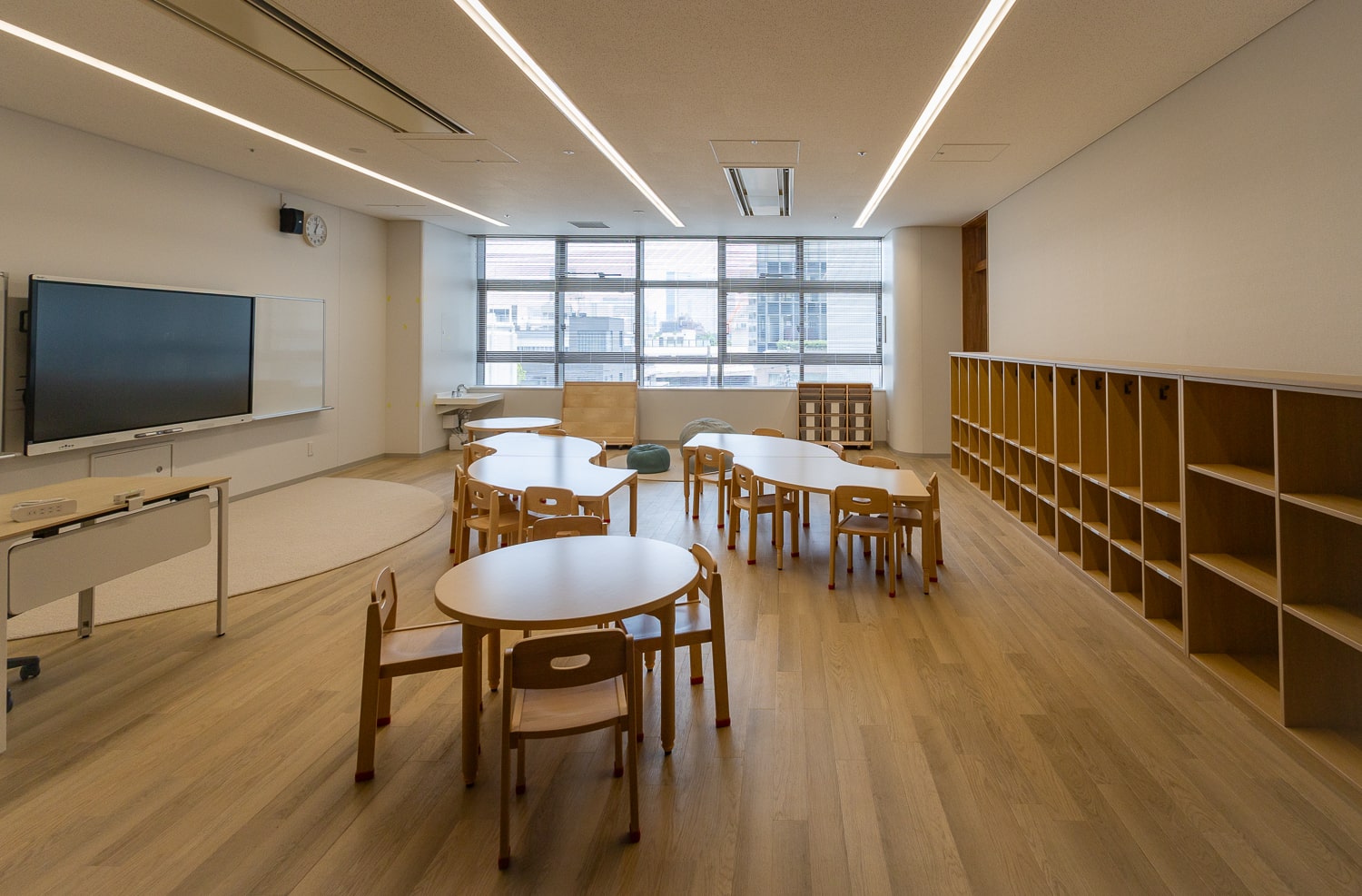 The British School in Tokyo, nestled within the Mori JP Tower on floors B1-7, stands as one of Tokyo's premier international schools.
Established 34 years ago, it has since been a beacon of British-styled education infused with global perspectives, catering to students from over 60 different nationalities. The latest campus, designed to foster learning in a serene, natural setting amid the urban heart, will host approximately 740 students, ranging from nursery to year 6.
It boasts state-of-the-art amenities including two libraries, and dedicated spaces for art, music, and STEM, alongside exceptional sports facilities such as sports pitches, a gymnasium, a swimming pool, and a dance studio.
Complementing the curriculum, the school also offers over 100 extracurricular activities like football, music, and gardening, ensuring a holistic growth environment for every student.
Residential and Hotel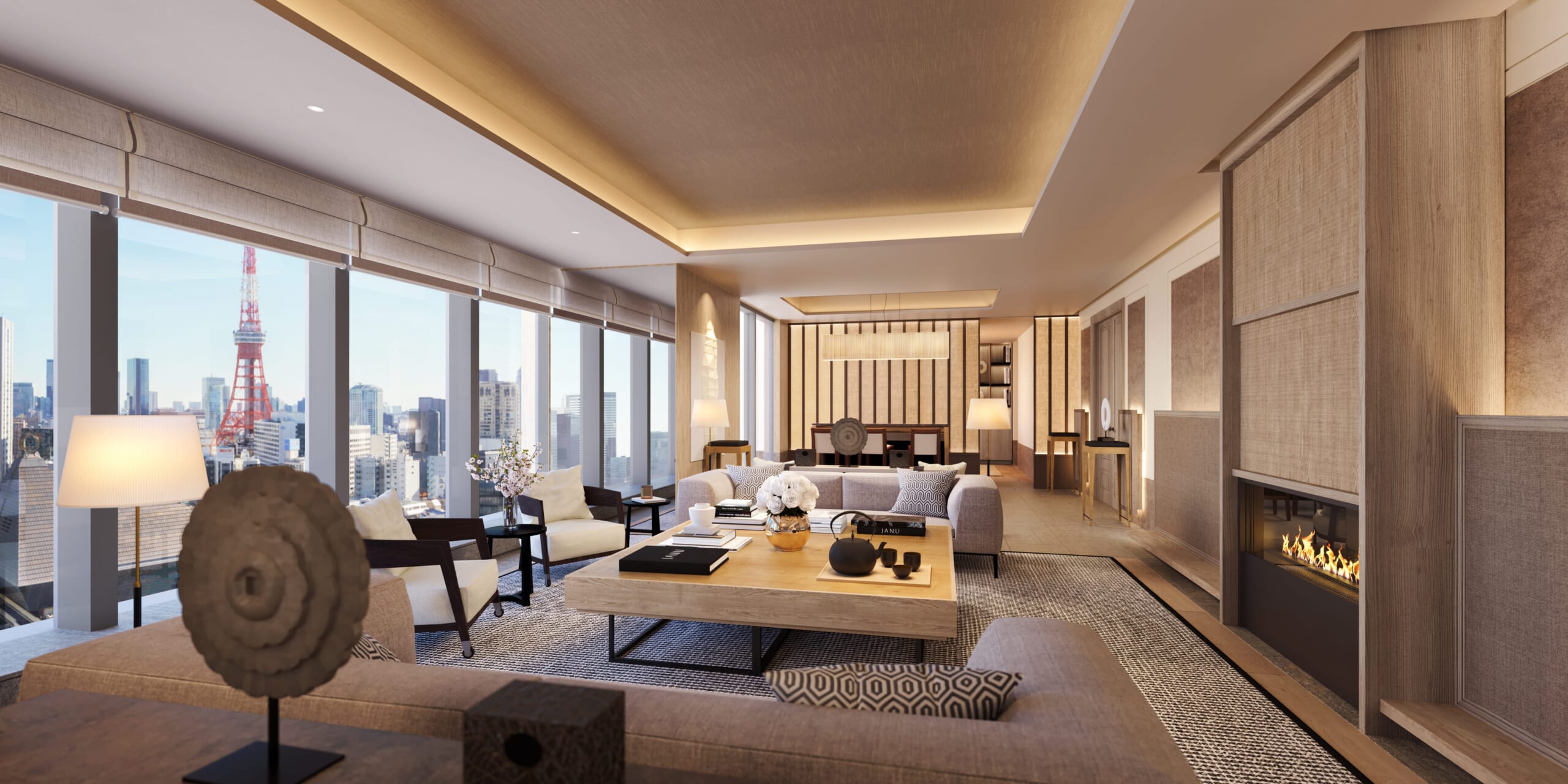 Azabudai Hills will host 1,400 residential units, accommodating approximately 3,500 residents.
Situated atop the Mori JP Tower, from floors 54-64, are the Aman Residences. Managed collaboratively with Aman, known for its luxurious global hotel chain, these 91 units promise unparalleled tranquil living.
Azabudai Hills Residence A & B further contribute to the residential space, with Residence A offering 320 units from floors 14-53, and Residence B adding 970 units from floors 6-64.
The Garden Plaza Residence, spanning floors 6-8, stands out with its distinct landscaping, immersing its residents within the complex's verdant surroundings.
And when it comes to the Hotel, Janu Tokyo, Aman's sister brand embodying 'soul' from Sanskrit, will make its debut in Residence A from floors 1-13. With 122 guestrooms, this establishment emphasizes a vibrant social atmosphere, embracing Tokyo's cultural richness, particularly in cuisine, art, and design.
Wellness
Mori JP Tower is poised to become a hub for medical excellence. Keio University Center for Preventive Medicine, occupying floors 5-6, stands equipped with cutting-edge medical apparatus and a team of specialized university hospital experts. It's committed to offering precise physical evaluations for early disease risk detection, tailoring care to individual patient needs.
Adjacently, on Tower Plaza's fourth floor, Azabudai Clinic provides comprehensive services ranging from general internal medicine to specializations like gastroenterology and rheumatoid arthritis.
The floor will also house Azabudai Nishibori Dental Clinic, a stalwart in dentistry since 1971. Originally influenced by American dental standards, this clinic, with its rich five-decade legacy, offers treatments from preventive care to specialized services for all age groups.
Work Environment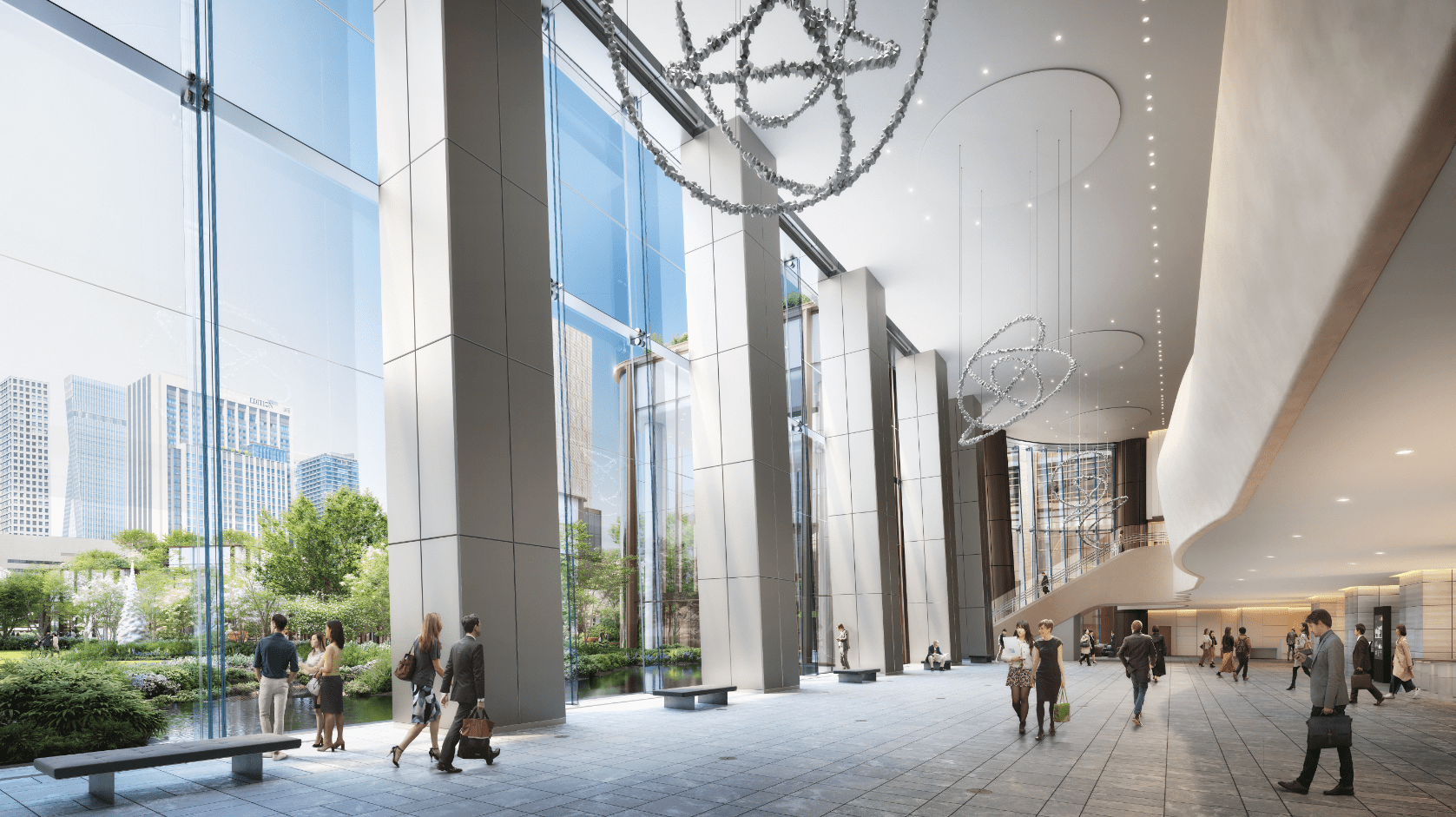 Mori JP Tower will provide approximately 214,500㎡ of office space across floors 7 to 52, Garden Plaza, and Residence B, accommodating up to 20,000 individuals.
A particularly interesting addition is The Hills House, spanning floors 33-34, which envisions a "clubhouse" model, enabling employees across tenant companies to collaborate.
Additionally, the Tokyo Venture Capital Hub, Japan's pioneering large-scale venture capital center, finds its home here.
How to get to Azabudai Hills
In order to get to Azabudai Hills, there are two train stations that are closest which are Kamiyacho Station (神谷町駅) of the Tokyo Metro Hibiya Line and Roppongi-Itchome Station (六本木一丁目駅) of the Tokyo Metro Namboku Line. It takes less than 10 minutes to get to Azabudai Hills from either station.
*Note: the estimated time from the train stations is calculated to the Mori JP Tower.
---
I hope you enjoyed this article about Azabudai Hills. This modern urban city is meant to become one of the leading hot spots in central Tokyo, and a must-visit for international visitors. I hope this article helps you have an idea of what to do when you decide to come to Tokyo!
▽Subscribe to our free news magazine!▽

For more information about Things to do in Tokyo, be sure to check our other articles down below.
▽Related Articles▽
▼Editor's Picks▼
---