11 Best Things to Do in Tokyo 2023
Travel guide for Tokyo: Newly opening attractions in 2023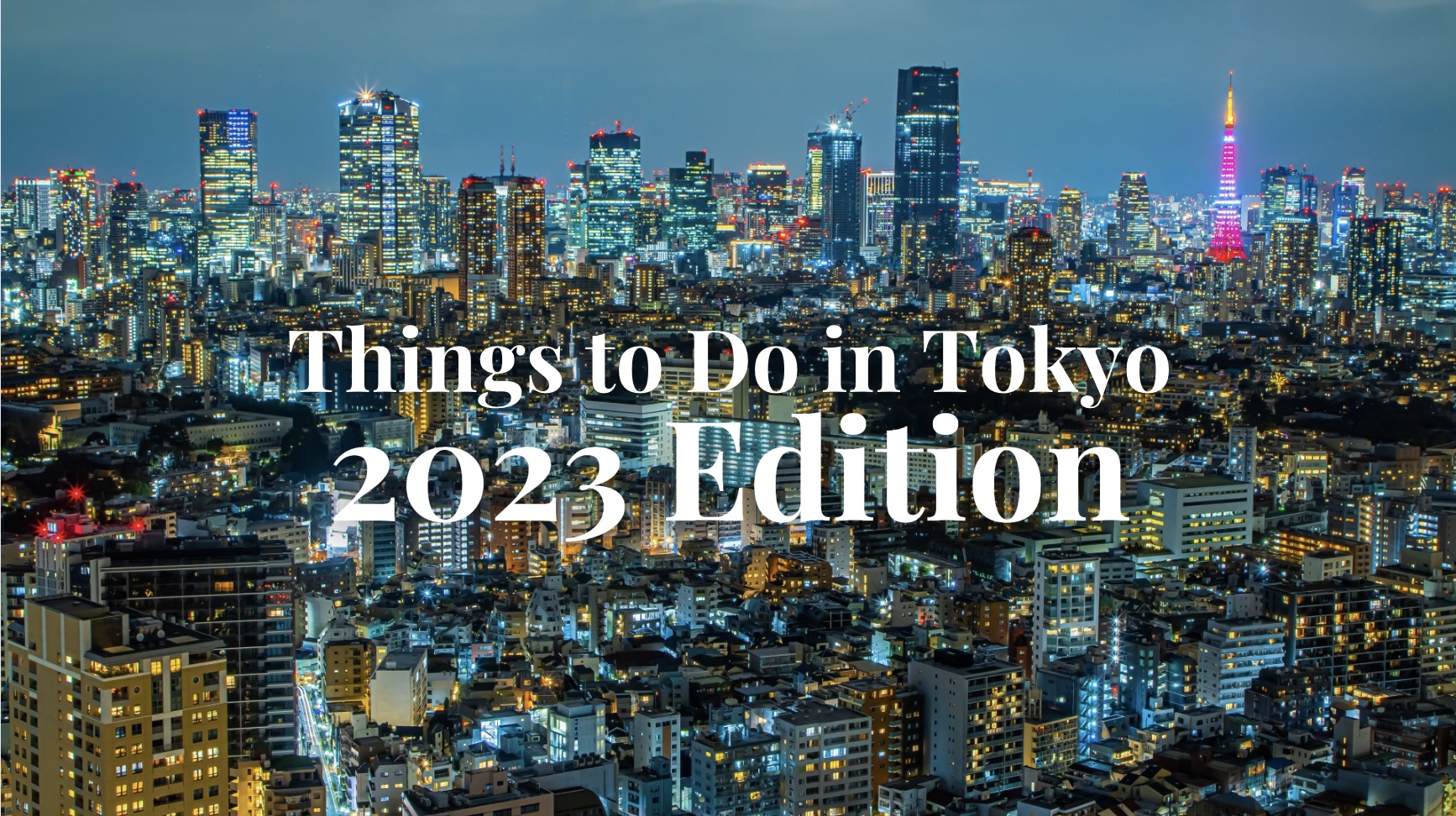 2023 is the year that tourism in Japan will revive. Now that border measures due to COVID are being dropped in May, international traveling to Japan is expected to increase to levels equal to that of pre-pandemic times.
Other than this, there are many large new commercial and entertainment facilities opening in 2023, especially within Tokyo. From high-rank hotels and shopping establishments to amusement facilities and multi-purpose high-rising buildings.
In this article, I will introduce to you our picks for the 11 best things to do in Tokyo in 2023. We will not only share with you the newly opening facilities, but also remind you of the already existing, but lesser-known tourist attractions and events you should check out in 2023. Hopefully, this article will give you some ideas for you in the case that you are planning on coming to Tokyo for sightseeing.
Apart from this list, if you're looking for a list of things to do in Tokyo for your first-ever visit, you can also check out our list of the 30 best things to do in Tokyo in general from the following article.
---
1. Stay at New Hotels Opening in 2023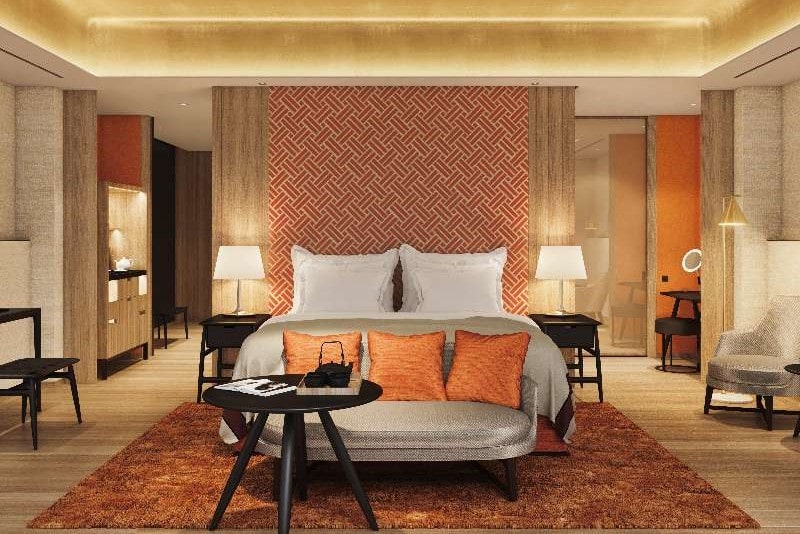 As I previously mentioned, inbound tourism in Japan is expected to increase in 2023 and with that, one of the essential parts of traveling is picking where to stay during your journey. These past few years have been tough in that matter and because of this, many hotels had to close their businesses.
However, now that things seem to be heading to full recovery, many new hotels are planning to open this year. From high-end luxury hotels to charming neighborhood boutiques, all kinds of fresh new hotels will be waiting for your arrival.
Some of the most anticipated openings include the "Bvlgari Hotel" opening in April as well as the "Bellustar Tokyo" opening in Shinjuku in May.
For more information about new hotels opening in 2023 in Tokyo, be sure to check out the following article!
2. Tokyu Kabukicho Tower: Check out the brand new water motif building in Shinjuku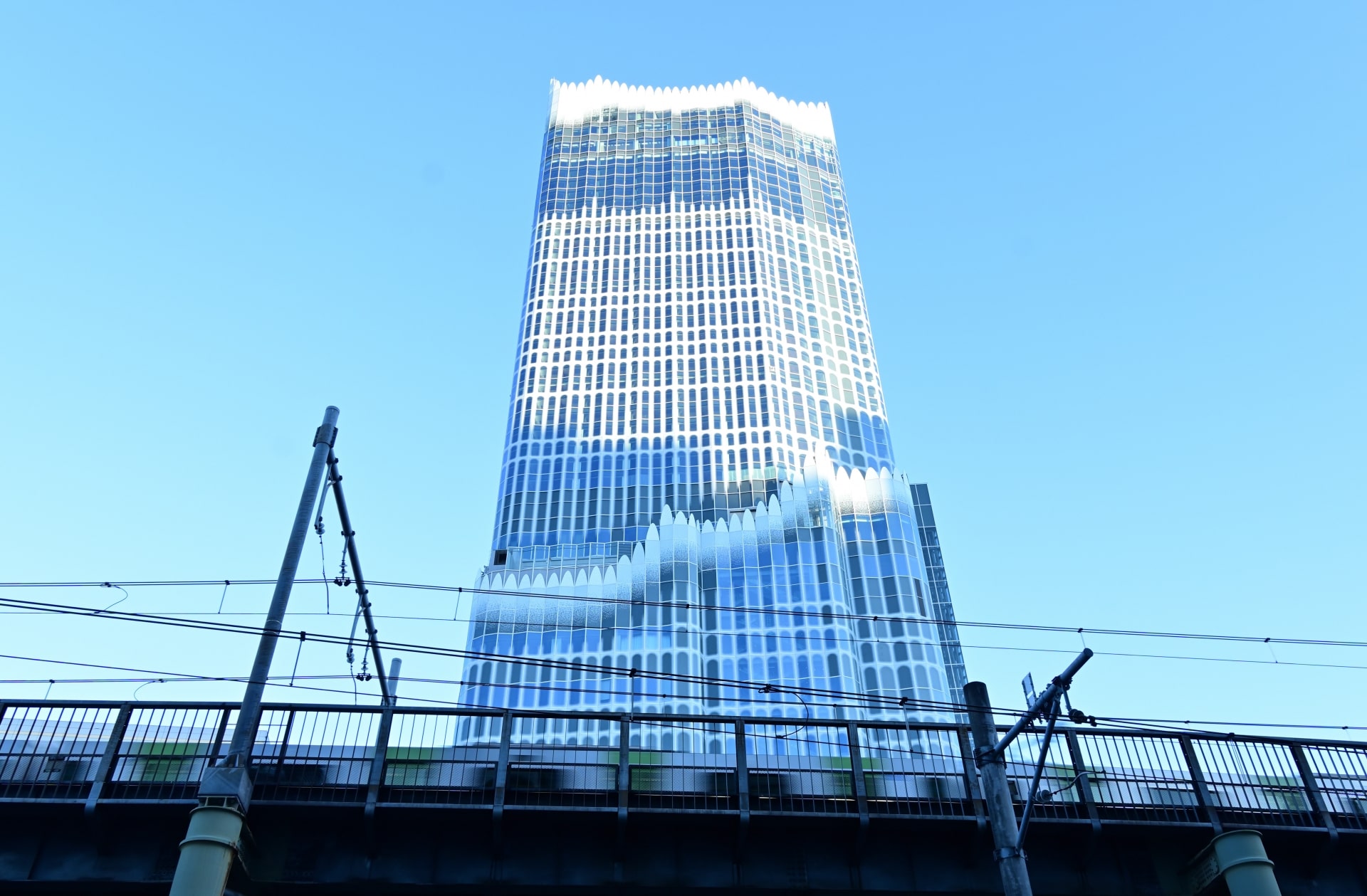 Talking about newly opening hotels, two of the most anticipated hotels opening this year are in the Tokyu Kabukicho Tower (東急歌舞伎町タワー). This multi-purpose building opened in April of 2023 in Shinjuku.
This 48-story, 225m tall building includes two hotels (Hotel Groove Shinjuku, Bellstar Tokyo), a movie theater (eight screens), three multi-purpose theaters, an entertainment and food area, etc.
It is definitely a huge addition to the already popular city of Shinjuku.
▽More details about Tokyu Kabukicho Tower▽
3. Immerse yourself in the magical world of Harry Potter at Harry Potter Studio Tour Tokyo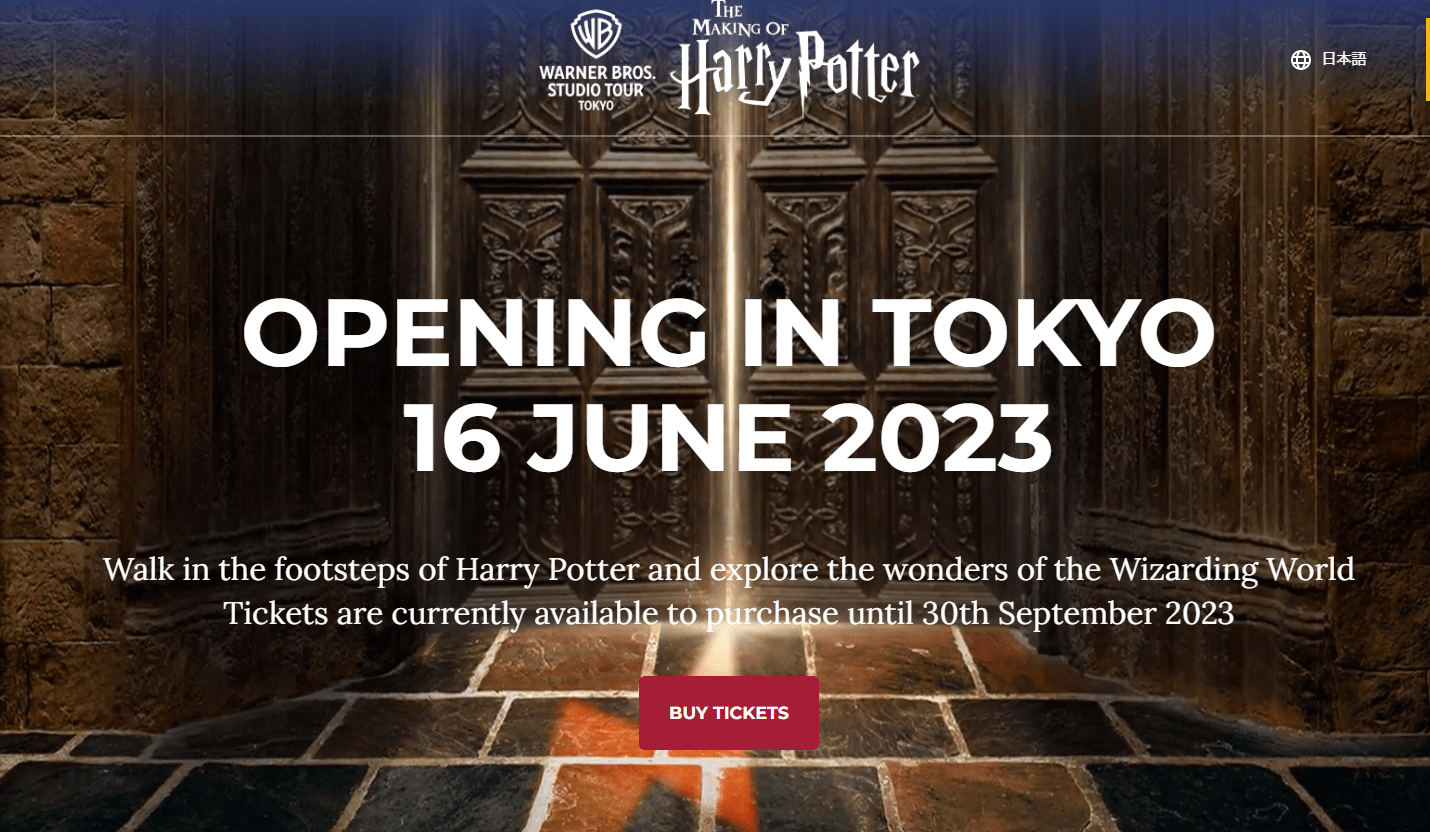 Toshimaen was a long-running amusement park located in Nerima Ward. This amusement park closed in August of 2020 after being in business for 94 years. Three years after its closing, a brand-new entertainment facility is opening in this same location.
Harry Potter Studio Tour Tokyo – The Making of Harry Potter is a walk-through style entertainment facility that will show its visitors the making and behind-the-scenes of the Harry Potter movies. You'll see the sets, real props, and even original costumes used by the actors.
This is without a doubt, one of the most anticipated attraction openings of the year 2023.
For more information about the Harry Potter Studio Tour Tokyo, check out the following article!
4. Visit teamLab Borderless at Azabudai Hills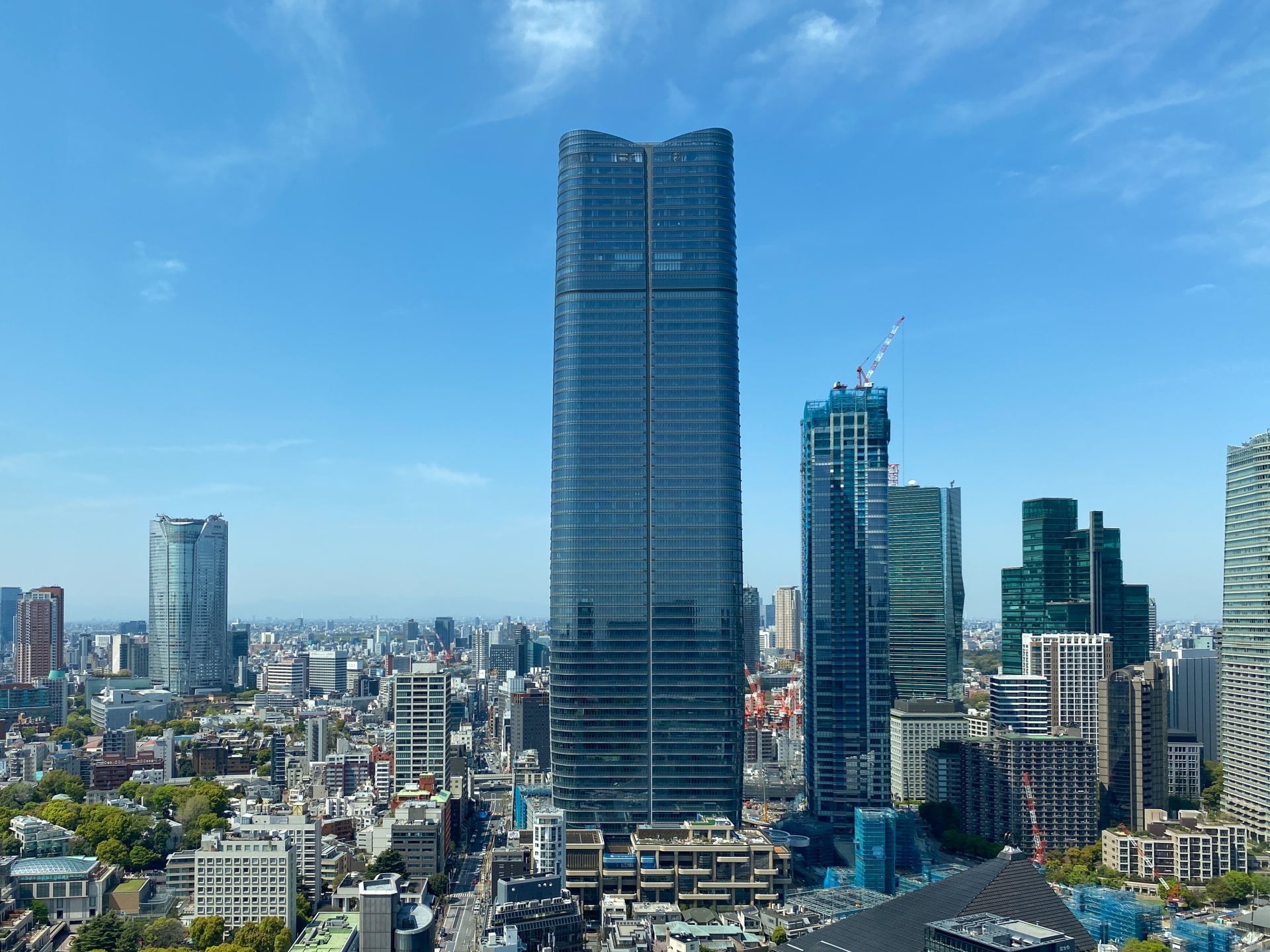 Azabudai Hills (麻布台ヒルズ) is the new addition to the "Hills brand" buildings built by the developer Mori building. It is scheduled to open in Autumn 2023.
The main building is, similar to the previously mentioned "Tokyo Kabukicho Tower", a multi-purpose building that will include many different types of tenants.
This 64-story, 325-m tall building is just a part of the full Azabudai Hills which is like a small village that will include offices, a residential area, medical facilities, commercial areas, and even an international school.
One of the anticipated attractions in Azabudai Hills is the MORI Building DIGITAL ART MUSEUM which will feature the highly popular teamLab Borderless. TeamLab Borderless used to be located in Odaiba but closed in 2022. Now, it will re-open in a more accessible location in central Tokyo.
For more information about Azabudai Hills and Mori Building Digital Art Museum, check out the following links!
5. Stop by Haneda Airport Garden before taking a flight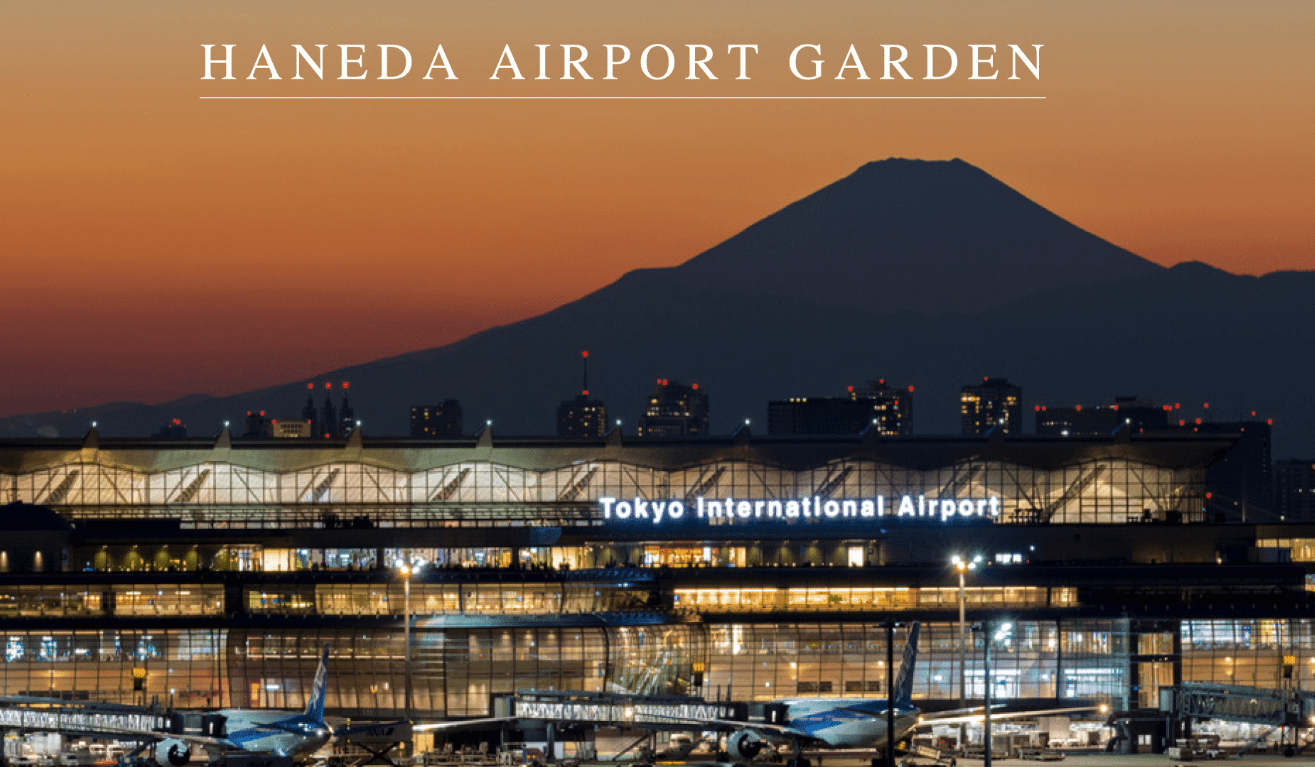 Haneda Airport Garden (羽田エアポートガーデン) is a large commercial building directly connected to Terminal 3 of Haneda Airport. It partially opened in December of 2022 and in January 2023, the remaining areas opened.
The shopping area has over 70 shops and is divided into five zones: "Japan Promenade" which offers made-in-Japan products that well represent Japan, "Haneda Sando" which has many souvenir shops, "Haneda Collection" where you can find useful travel products, "Haneda Food Selection" where you can find foods from various regions across Japan, and the drug store/convenience store area.
Other than the shopping area, this building also includes two hotels and a hot spring bath.
▽More details about Haneda Airport Garden▽
6. Tokyo Midtown Yaesu: Brand new commercial building next to Tokyo Station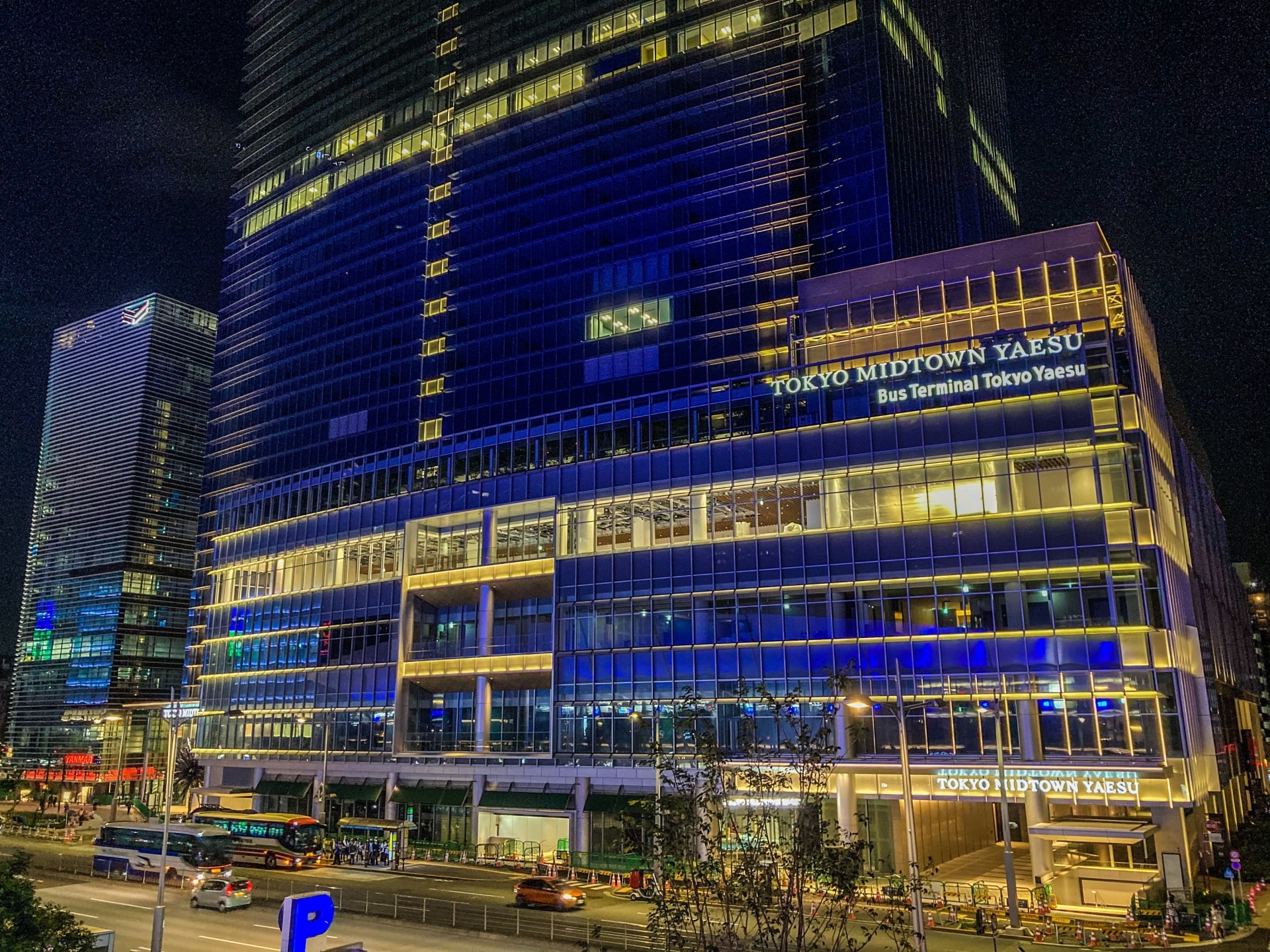 Tokyo Midtown Yaesu (東京ミッドタウン八重洲) is another multi-purpose building that opened in March 2023. It is the third edition to the "Tokyo Midtown" project by the developer Mitsui Fudosan. It is 45 stories tall and is located right next to Tokyo Station.
The complex actually consists of two buildings: the central tower and the central square. The central tower includes offices, a hotel, shops, a bus terminal, and a school. The central square includes offices, shops, and a childcare facility.
This building is a good addition to the lesser popular east side of Tokyo Station.
▽More details about Tokyo Midtown Yaesu▽
7. Visit the new hot spot in Ginza at Granbell Square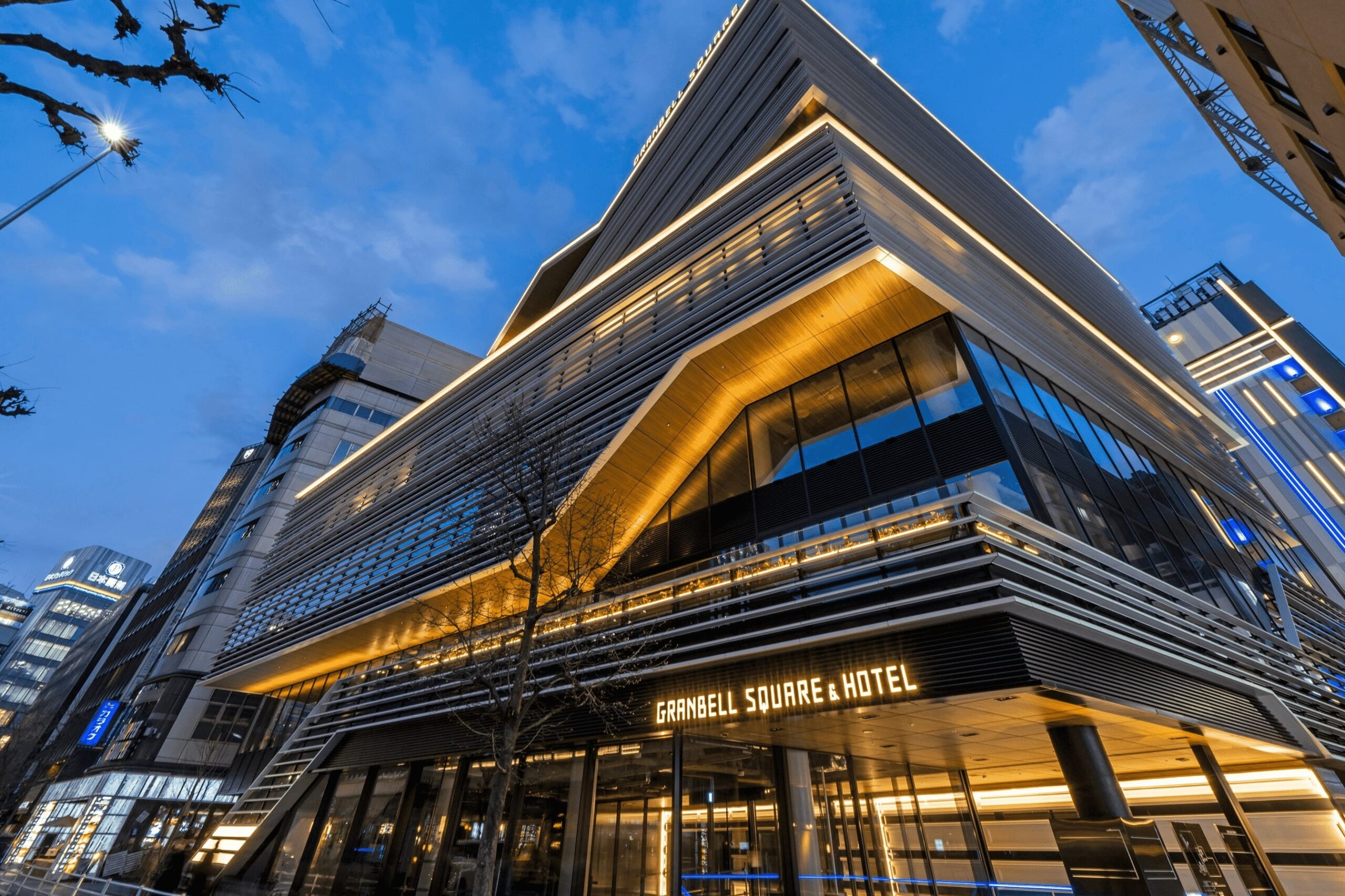 Granbell Square is a part-hotel, part-commercial building in Ginza. The hotel (GINZA HOTEL by GRANBELL) and the Spa & Sauna facility opened in April, while the rest of the facilities will open in September 2023.
Other than the hotel and Spa/Sauna, this building will also have restaurants (including a rooftop restaurant), a nightclub, a library lounge, and even a co-working space.
This place is located just a five-minute walk from Ginza Station on the Tokyo Metro Ginza Line, making it not only making it convenient for visiting but also a hotel option.
8. Go to Manga/Anime Paradise at Animate Ikebukuro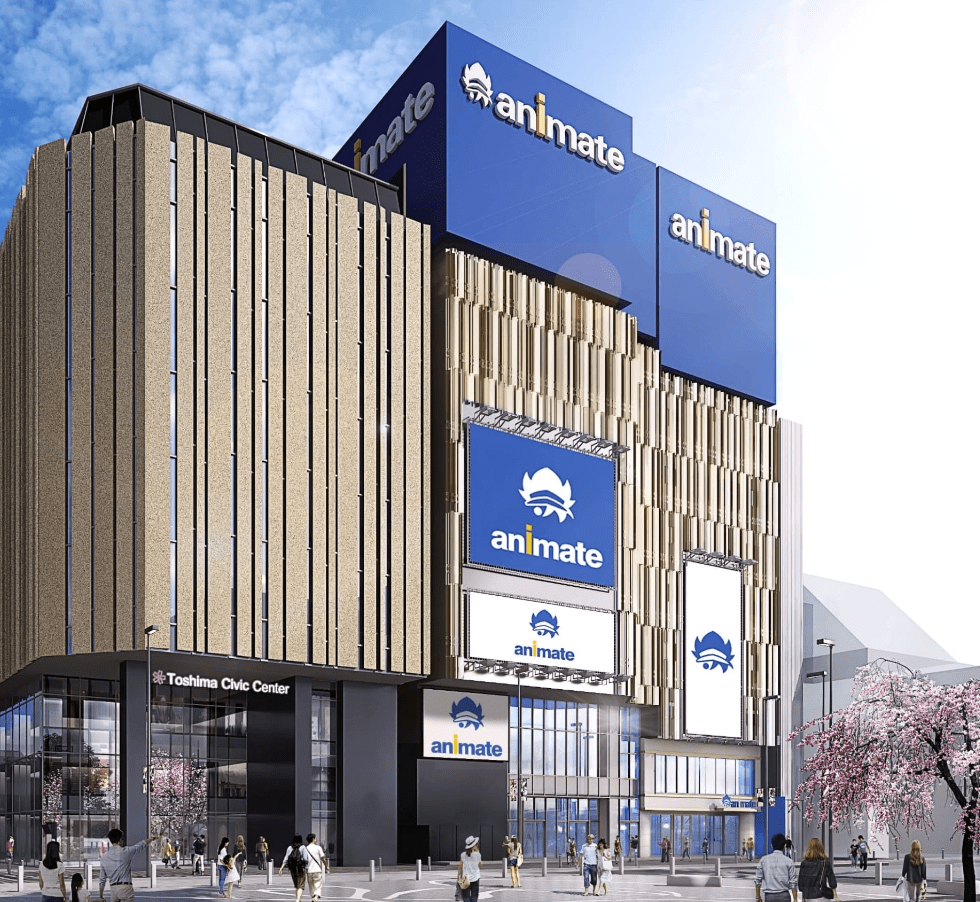 Animate Ikebukuro Flagship Store (アニメイト 池袋本店) is a long-running Anime-related shop that is celebrating its 40th anniversary. Along with the celebration, it re-opened its Flagship store in Ikebukuro.
The new store is now twice as large as it was before the renewal, including brand new features that will certainly appeal to the fans of this store. The Anime and Manga area is much larger than before and now they also have an apparel shop area as well as a theater, an exhibition area, and a cafe.
The new store was built to match the surrounding buildings in order to provide an atmosphere of unity within the city of Ikebukuro.
9. JIYUGAOKA de aone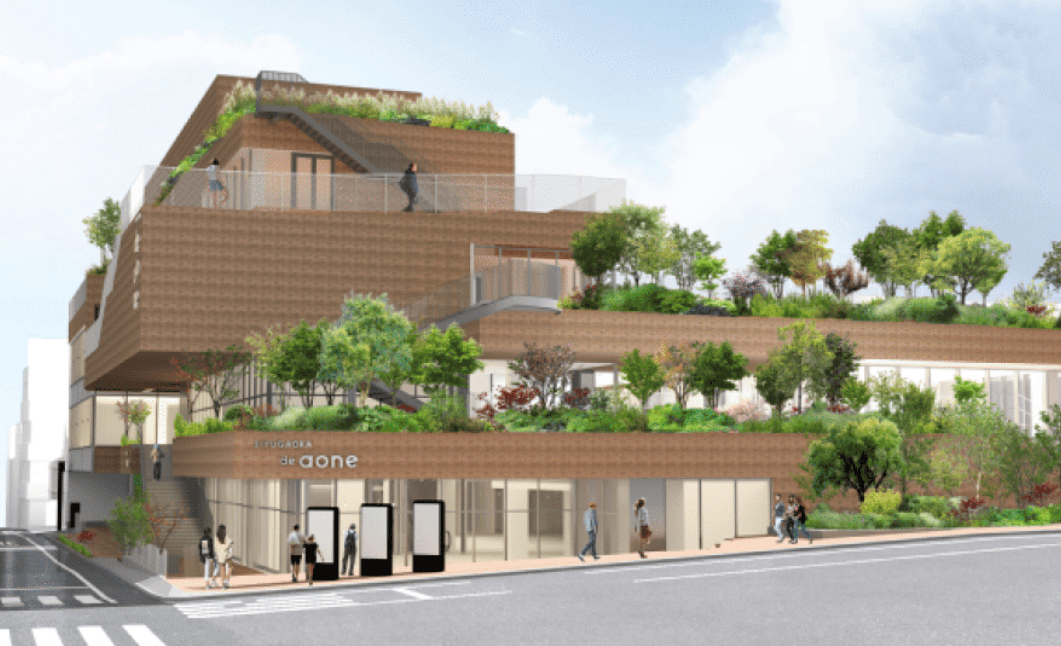 Opening on October 20, 2023, JIYUGAOKA de aone (自由が丘 デュ アオーネ) is Jiyugaoka's new commercial hub managed by Aeon Mall. Located a short walk from Jiyugaoka Station, this expansive space hosts 26 specialty stores, offering diverse products from groceries to lifestyle goods.
The facility's design mimics Jiyugaoka's street atmosphere, especially evident on the second floor. The third floor houses various eateries alongside a sizable green terrace, blending seamlessly with the area's refined aesthetics. This terrace, spanning around 1,000 m², is set to host events throughout the year, making JIYUGAOKA de aone a dynamic, interactive destination for visitors.
10. Explore hidden gem tourist locations near Tokyo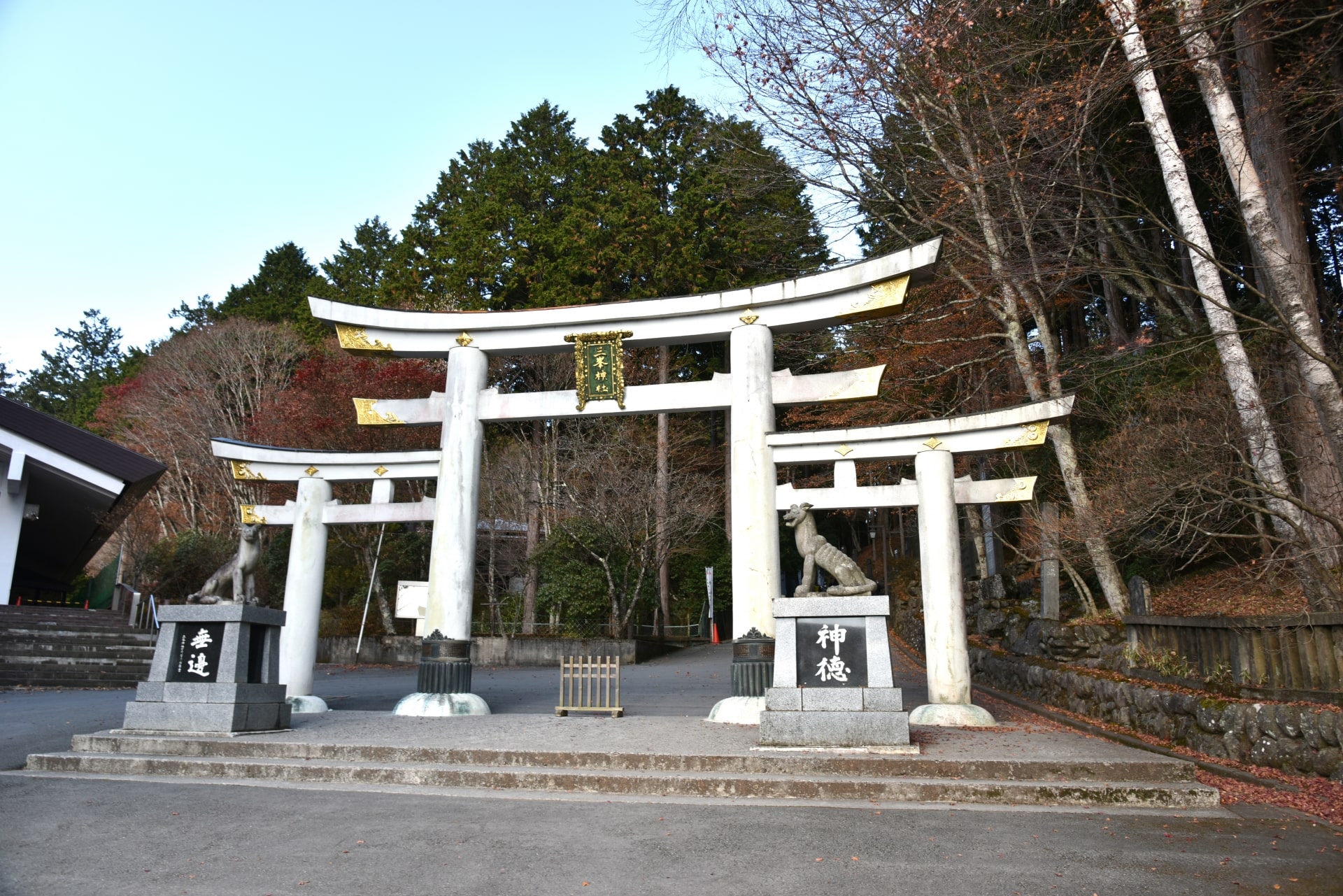 In the case that you would like to avoid large crowds in Tokyo, then one thing that we would recommend is for you to visit some of the lesser-known tourist locations. There are plenty of hidden gems near Tokyo if you just step out of the central area.
A good place we recommend is the town of Chichibu (秩父) in Saitama prefecture. Although not a place in Tokyo, it only takes less than 2 hours by train, making it a great location for a day trip. The town has various attractions such as the Mitsumine Shrine and the Hitsujiyama Park. It is a popular place to visit among Japanese tourists, but yet to be widely known by international visitors.
If you want more details about Chichibu, be sure to check out the following article.
11. Check out the Seasonal Events in Tokyo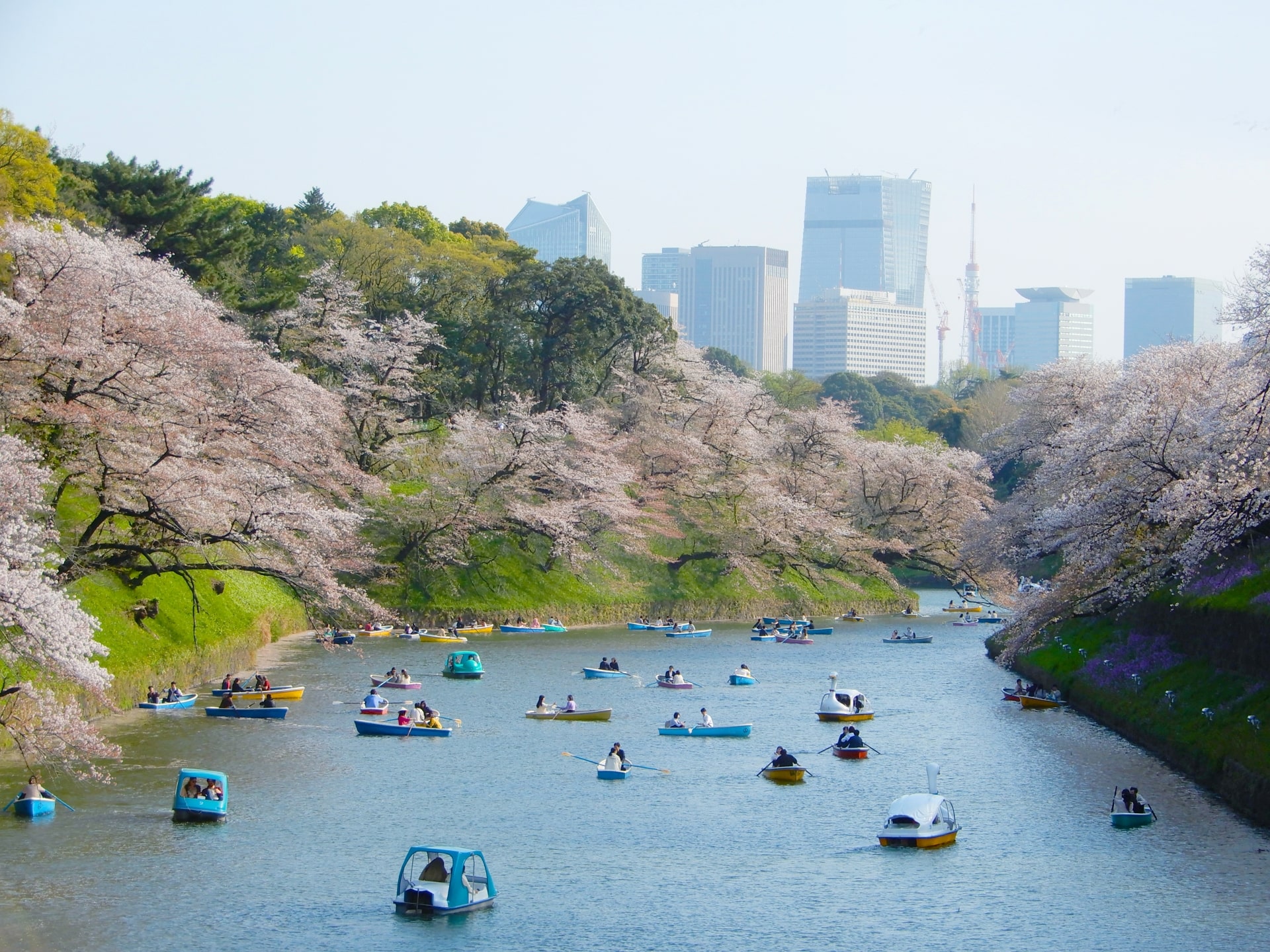 And lastly, on our list, we have seasonal events in Tokyo. Being a large city with a large population, Tokyo is full of events all year long. Depending on the season that you choose to visit Tokyo, you may have a completely different experience.
Cherry blossoms and other flower festivals are common in Spring while firework festivals are a thing of Summer. In Autumn, there are many popular locations to watch the tree leaves become red, yellow, and orange. And lastly, winter is when illuminations can be spotted in many places within the city.
No matter what season you decide to come visit, there will always be some event happening somewhere within the city. Be sure to check out the following articles for more information about things to do in Tokyo depending on the season.
Spring
Summer
Autumn
Winter
+ Tourist Attractions in Tokyo 2024
If your plans for coming to Japan are for 2024, there are also some exciting facilities and projects planned to open in 2024.
One of the most anticipated projects is the Senkyaku Banrai Facility (千客万来施設) which is planned to open in February 2024. This is a large project in Toyosu that includes a large commercial area as well as a large hotel and Onsen facilities. Other exciting projects to be opened in 2024 include; Tokyo DisneySea's new theme port "Fantasy Springs" and the "Ariake Urban Sports Park (有明アーバンスポーツパーク)" which is a large outdoor sports facility that will open in Koto city.
▶︎Check more details about Toyosu Senkyaku Banrai Facility open for 2024!
"Fantasy Springs" in Tokyo DisneySea will open in spring 2024 and will include three brand new areas as well as a new hotel. "Ariake Urban Sports Park" will partially open in March 2024 and fully open in October 2024. The place was previously used to host some of the competitions of the 2021 Tokyo Olympics.
Find everything you need for your trip to Japan at Klook! Tickets, train passes, activities, hotels and more!
---
▽Check these lists of best things to do in other popular areas in Japan for 2023!▽
I hope this article was helpful in providing you with ideas to plan your itinerary for your trip to Tokyo. As I previously mentioned, Tokyo is full of things to do such as events, shopping, activities, dining, etc. We really hope you have the best possible Tokyo experience!
▽Subscribe to our free news magazine!▽

For more information about things to do in Japan, be sure to check the articles below.
▽ Related Articles ▽
▼ Editor's Picks ▼
---