Oldest Shops and Restaurants in Tokyo
Traditional establishments with centuries of history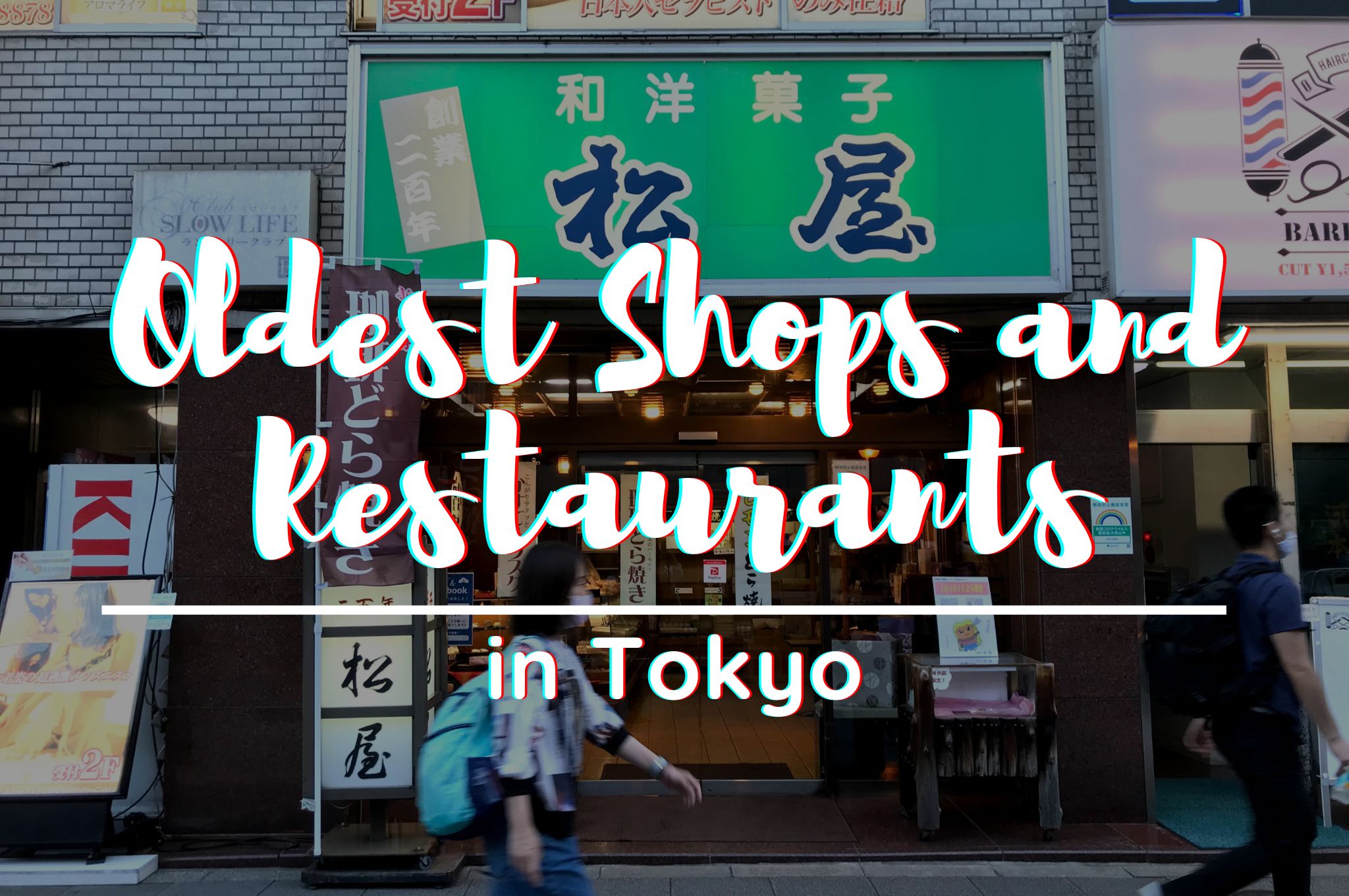 One of the most striking details of Japan's commercial landscape is the abundance of businesses that pride themselves in their longstanding tradition, spanning multiple generations. This an even more impressive feat when you take into account that the average new business in Tokyo won't last for over one year. This means these locations have long passed with flying colors the test of time in a highly competitive environment, gaining a loyal following as new waves of enthusiasts discover them with each passing generation. Come with me to show you a selection of the oldest shops and restaurants in Tokyo!
---
1. Kenuki Sushi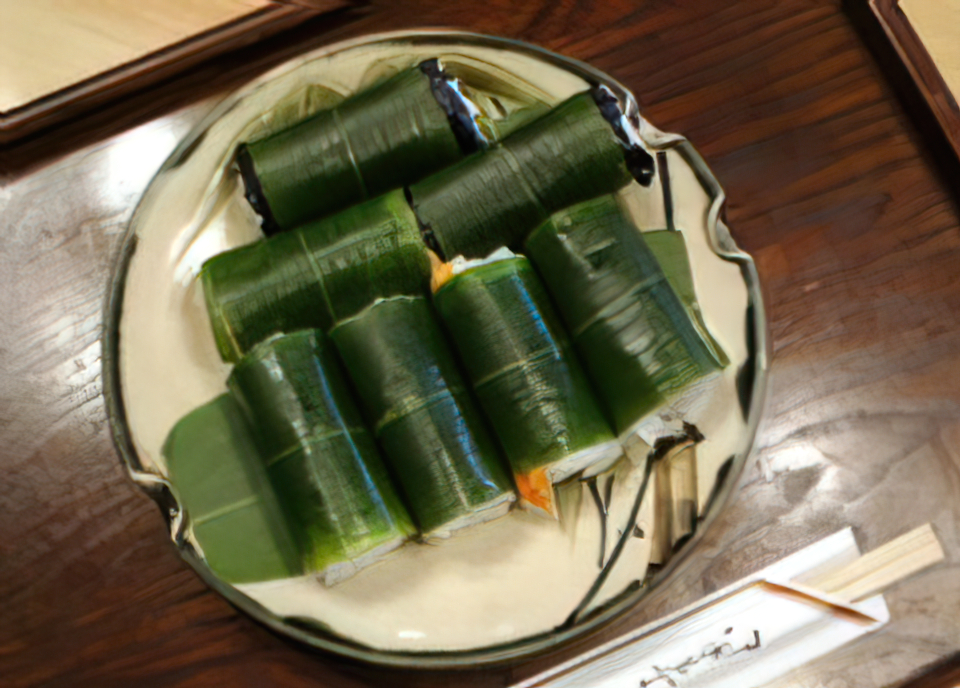 With over 300 years of history since 1702 in Tokyo, Sasamaki Kenuki Sushi (笹巻けぬきすし) isn't just the oldest sushi restaurant in Tokyo, it also offers one of the most unique sushi you can find in any shop in this city! The current thirteenth generation still serves nigiri wrapped in bamboo leaf, prepared with the same techniques developed during the Edo Period. If you've ever wondered what the original sushi tasted like, you'll find out here!
2. Wagashi Matsuya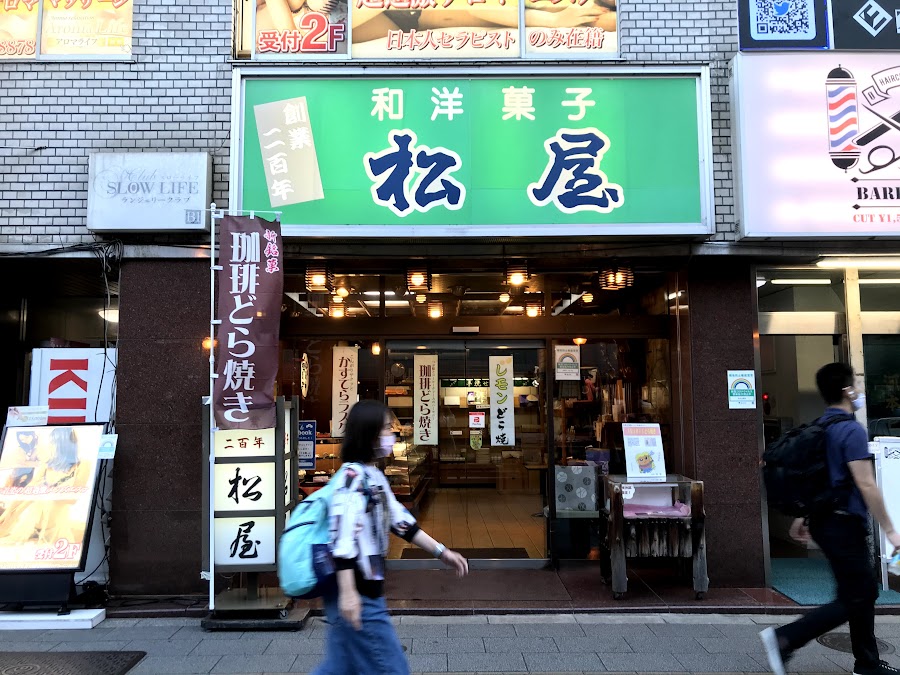 Also located in Kanda, Wagashi Matsuya (和洋菓子 松屋) is one of the oldest confectionery shops in Tokyo. It opened over 250 years ago in 1769 in Nihonbashi but changed locations in 1894 to its current place. Specializing in traditional Japanese sweets, this family-run business stays relevant in today's market thanks to its masterful blend of the old and new. Along with classic flavors, they're also constantly developing new products and seasonal special flavors.
3. Komakata Dojo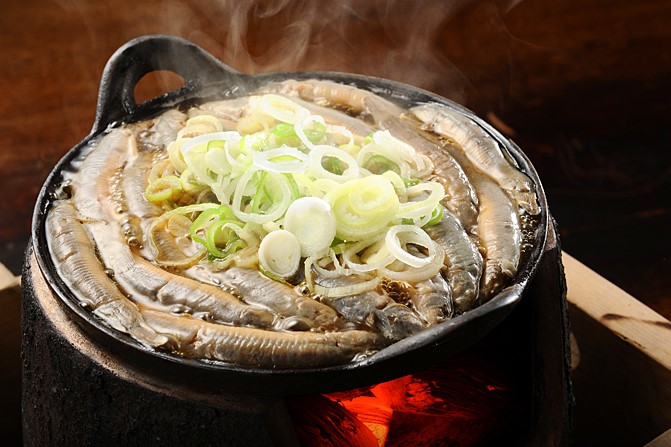 For a true taste of authentic Edo cuisine (as in, typical food from Tokyo back when it was called Edo), Komakata Dojo (駒形どぜう 本店) is the answer. With over 200 years of uninterrupted service from their corner in Asakusa since 1801, their main specialty is the dojou nabe, or loaches hotpot, a popular delicacy that survives until today thanks to the legacy of this restaurant. Opening the noren curtain and sitting for a meal on their tatami floor is like becoming part of the neighborhood's history.
4. Toshimaya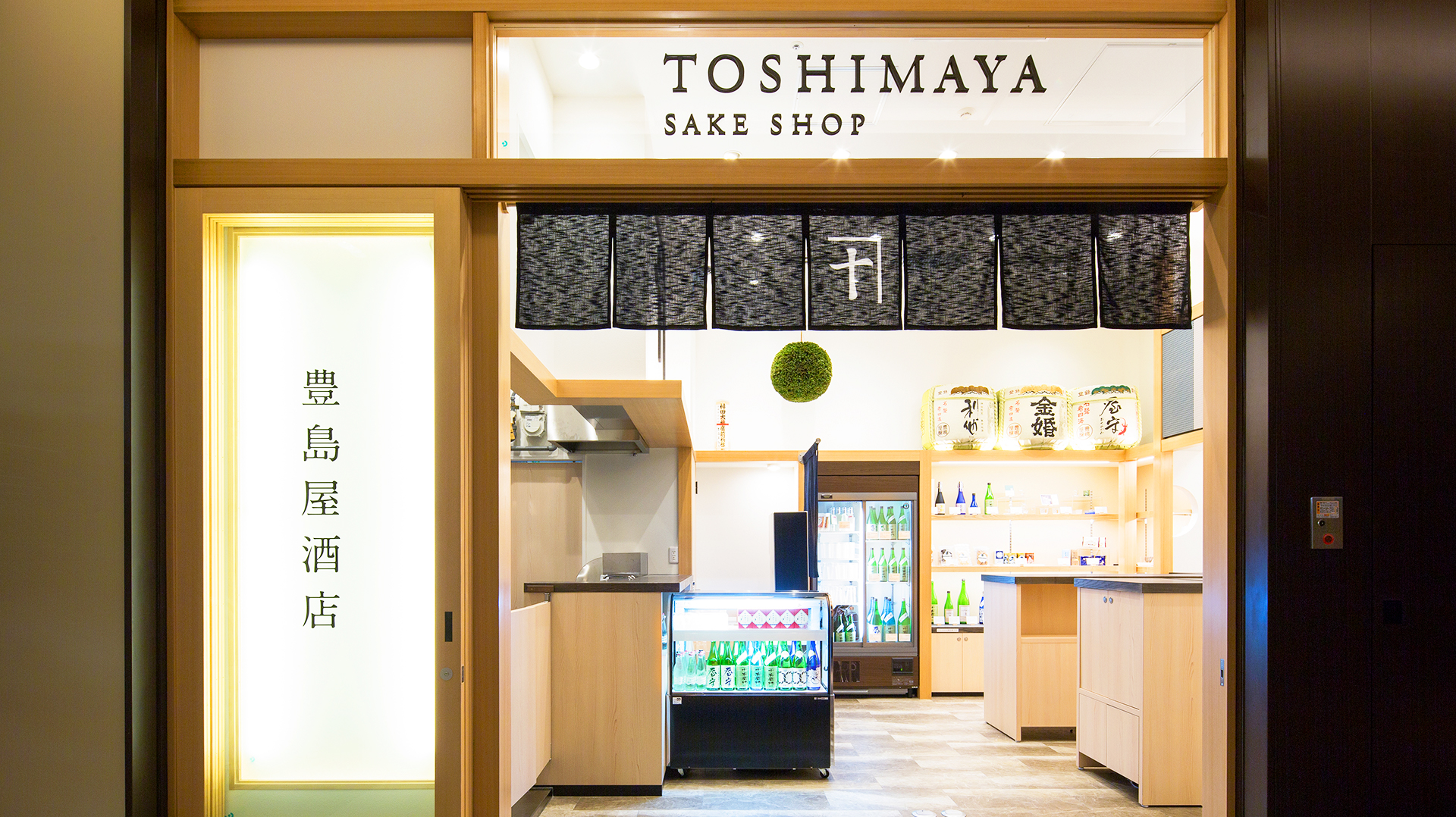 There's antique, and then there's was-already-featured-in-a-famous-travel-guide-in-Edo-Period antique. Toshimaya belongs to the latter's select club. Tokyo's oldest sake shop is even older than the Edo Period (1603-1867) itself! Established in 1596 as a small sake shop and tavern close to Edo Castle (Imperial Castle nowadays), it quickly gained traction among locals. One of its best-known products is shirozake (white sake), a white sweet liquor that became so popular with women at the time, it sparked the tradition of offering shirozake on Girl's day (March 3). By mid-Edo Period this shop was so well-known that it made it to the pages of 1834's first edition of Edo meisho zue (Illustrations of Famous Places in Edo).
5. Momonjiya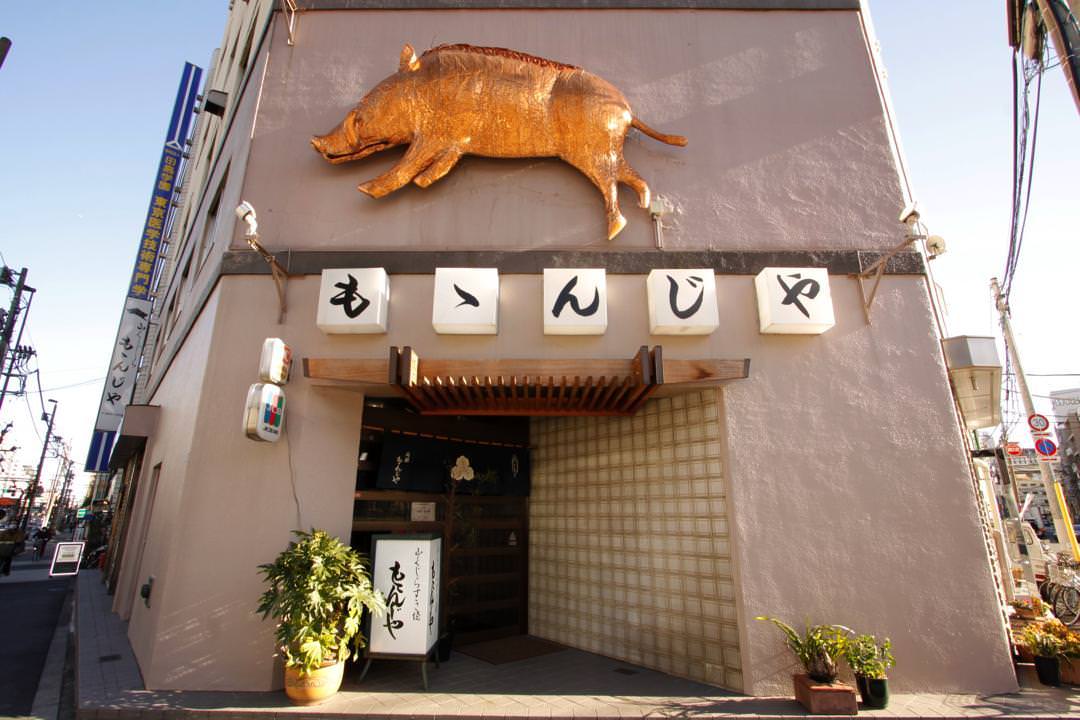 Momonjiya (もゝんじや) is a sukiyaki restaurant established in 1718, specializing in traditional wild boar meat (and other types of wild game), as clearly shown in the large boar sculpture adorning the facade. The name itself is a callback to their origins, as momonjiya used to be farming villages in the suburbs of Edo where farmers captured wild game to be transported to the city. They pride themselves in showcasing authentic cuisine made in the typical style of the Ryogoku district, famous for housing the Ryogoku Kokugikan arena where sumo matches take place. This area is well known for having shops serving special protein-rich hot pots, part of Sumo wrestlers' diet.
6. Oji Ougiya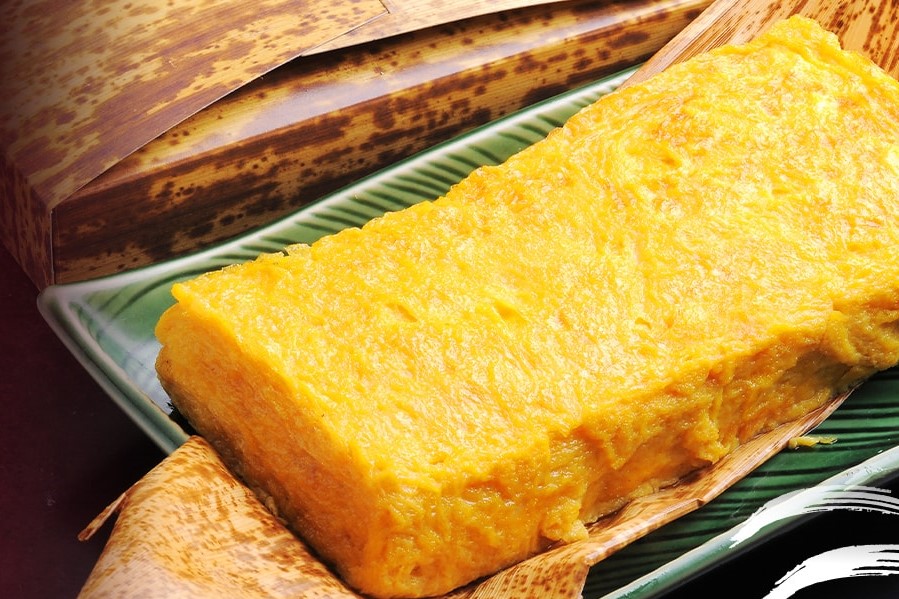 If you happened to walk right past Oji Ougiya (王子扇屋), you wouldn't imagine that this seemingly unassuming tamagoyaki (Japanese sweet omelet) stall is actually a business with over 370 years of history since 1648. Truthfully, not so long ago this used to be quite a large several stories tall restaurant, with enough popularity to inspire a rakugo (traditional comedy monologues) story. Still, the owners decided to close down the large restaurant in 2008 and continue business in the same location in the small takeout stall. Still delicious nonetheless.
7. Sasanoyuki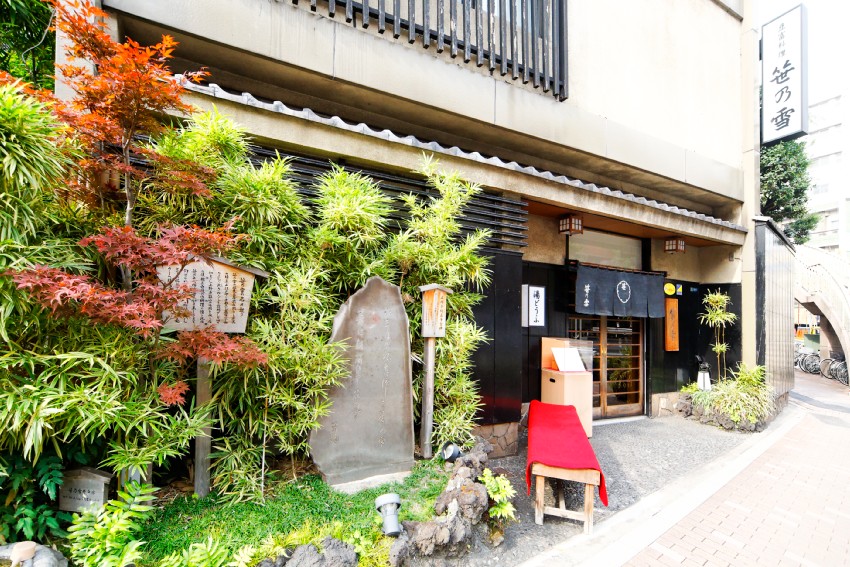 Sasanoyuki (笹乃雪) is a restaurant specializing in all manners of tofu dishes, that was established over 330 years ago in 1691. Its simple yet elaborate dishes showcase the versatility of tofu, an ingredient that is often overlooked in favor of other specialties more famous among foreign audiences. Here you can enjoy a full course consisting of tofu from the beginning to the end, with dishes like sesame tofu, or ankake tofu, fried tofu or ochazuke tofu. Even tofu ice cream! The traditional old-school decor will be enough to make you feel like traveling to the past while you discover all the different ways you can enjoy tofu!
Note: As of 2022, the restaurant is currently undergoing renovations and a location change until summer 2023. Follow up with the official website for updates on its new location.
8. Tamahide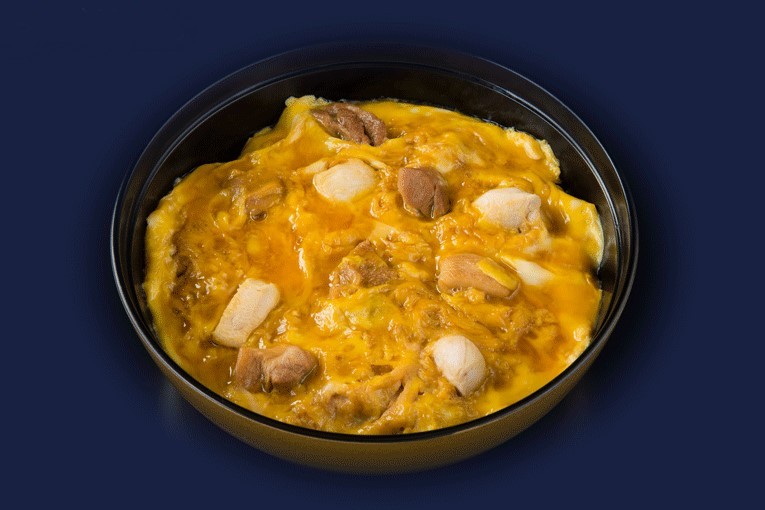 Tamahide (玉ひで), since its inception in 1760, has been a beloved chicken restaurant for over 260 years. A restaurant that has imprinted itself in the culinary history of this country, as the birthplace of oyakodon, the popular rice bowl topped with chicken and egg. Eight generations of Tamahide chefs have kept the traditional Edo flavor while adapting to modern times and keeping a stylish yet traditional ambiance. Don't be surprised by the long queues, locals know this place is really worth waiting for.
Note: As of the end of 2022 the main restaurant is undergoing extensive renovations expected to last until 2024. In the meantime, a small shop and restaurant has opened a few meters away to continue serving customers.
---
Discovering Tokyo's oldest restaurants and shops is like taking a peek into a long-past world that somehow, magically has made its way to the present day. Centuries of tradition of pure dedication to what they know best. Each one of these places has already made it into the history of Tokyo, so visiting them is taking a small journey into the pulsating streets of Edo.
▽Subscribe to our free news magazine!▽

If you want to learn more about Tokyo's heritage, check out the following links!
▽Related Articles▽
▼Editor's Picks▼
---