Omizutori: the Oldest Festival in Japan
Omizutori is Japan's oldest festival held at Todaiji in Nara since 752!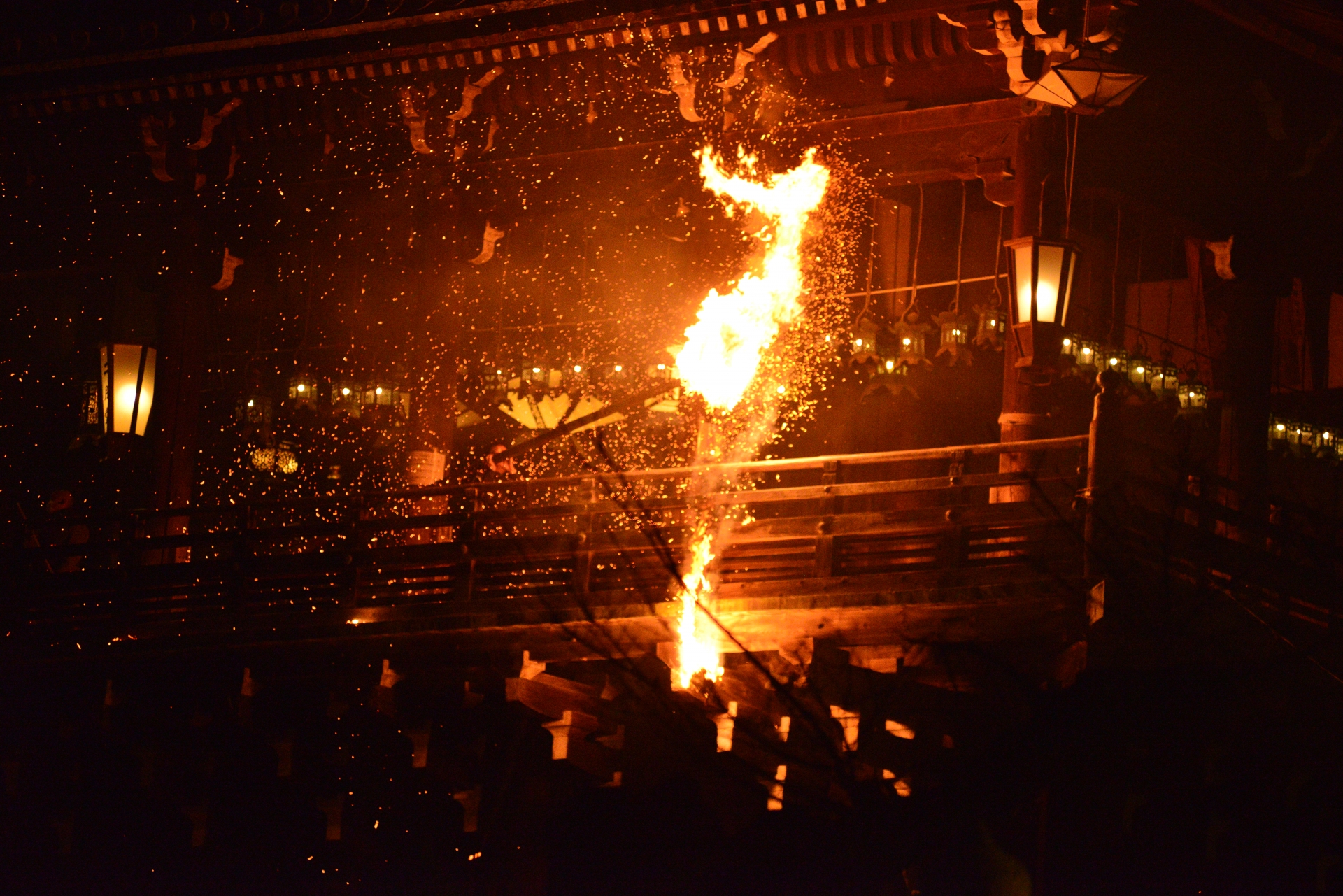 Omizutori (お水取り) is a traditional annual event at Todaiji Temple in Nara Prefecture. It's the oldest event in Japan which has been held since 752 for over 1250 years.
Omizutori is the other name of Shunie ceremony. Shunei is held for two weeks from 1st to 14th March every year. The ceremony is to cleanse the people of their sins as well as to usher in the spring of the new year. It's performed at Nigatsudo Hall in Todaiji Temple.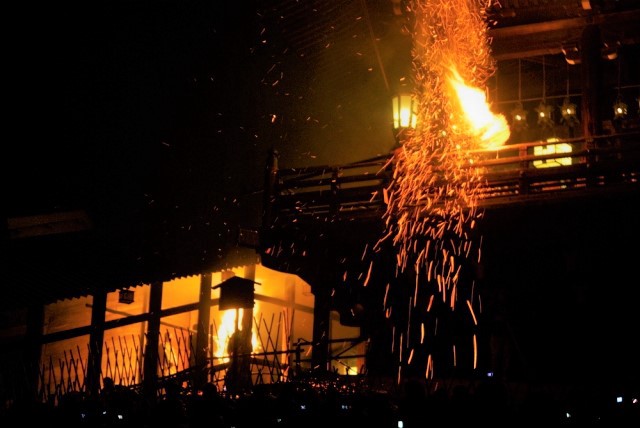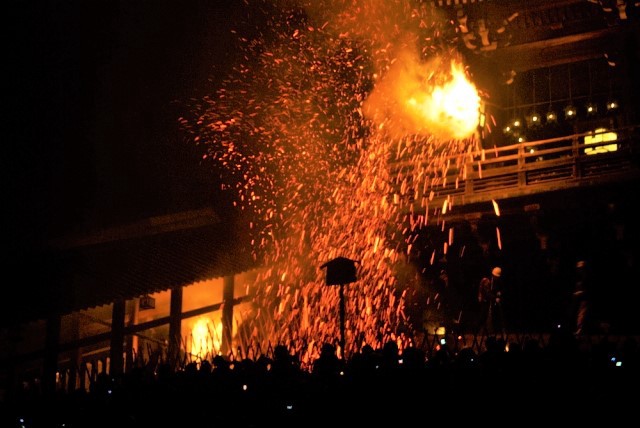 Each night from March 1st to 11th, giant torches (Taimatsu) are lit at Nigatsudo hall and carried across the balcony, making drops of the embers for about 20 mins. Viewing this fire display is thought to bring good luck to the audience.
The size of the torches gets bigger and the duration of the event gets longer day after day. The biggest part of the festival takes on 12th March with the 8m, 70kg torches lit up and making the biggest scale of embers which shower down from the balcony. The ceremony on 12th March lasts around 45 mins from 19:30 and welcomes over 20,000 visitors. On 13th and 14th March, the ceremony continues with smaller scales.
It is often said that "Spring never comes until Omizutori is completed" so why don't you visit this traditional event to kick off your spring this year?? 🙂
---
-Omizutori (お水取り)
Location: Todaiji Temple Nigatsudo Hall
Access: 20 mins walk from Kintetsu Nara station
Date: 1st to 14th March
---
Looking for more info about events in this spring in Japan? Then please check out these listed articles!
▽ Related Articles ▽
▼ Editor's Picks ▼
---