10 Best New Hotels Opening in Japan 2023
List of New Hotels to Stay in Japan 2023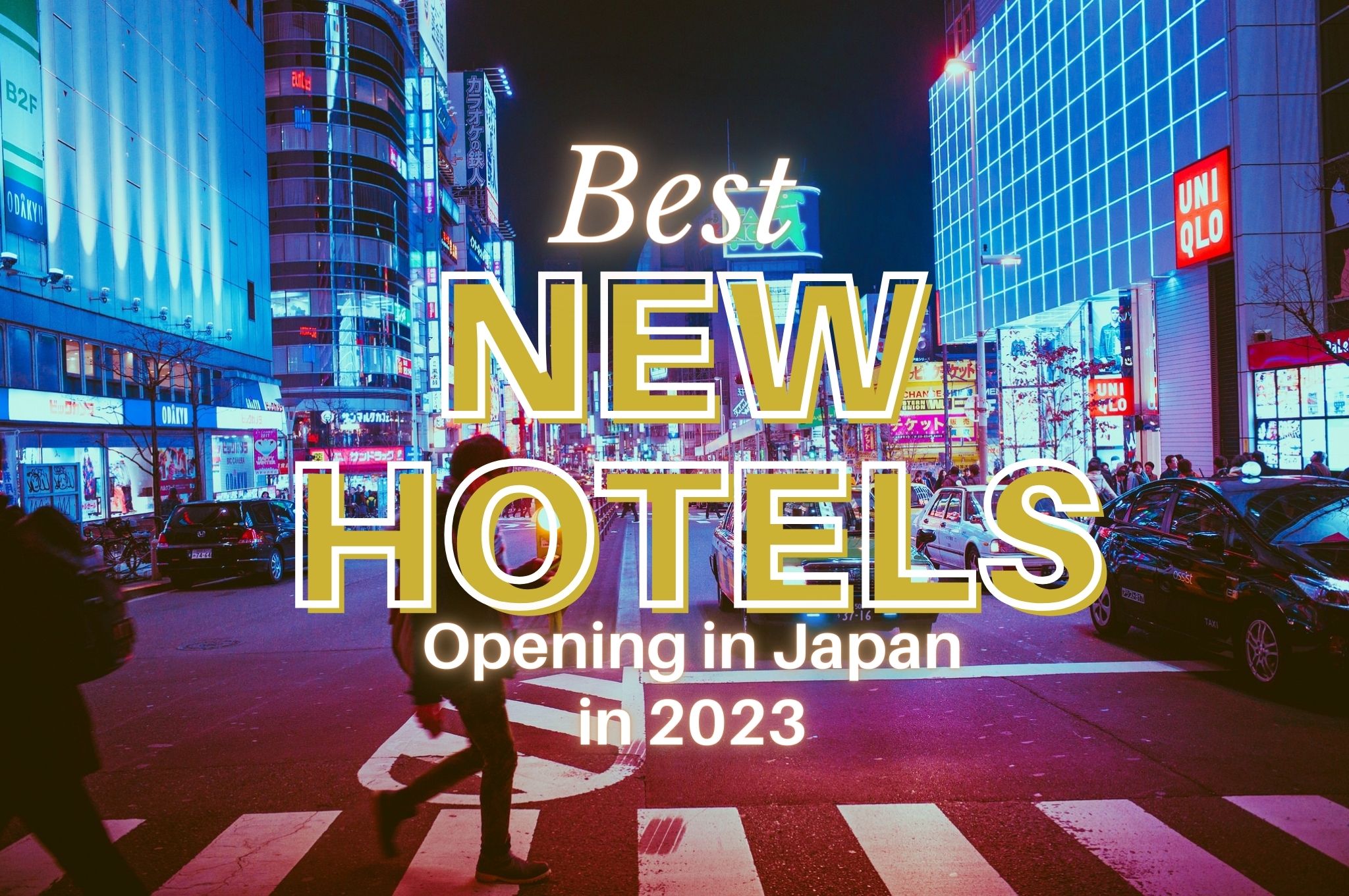 Japan has long been a coveted destination for travelers seeking a unique blend of ancient traditions and cutting-edge innovation. As the tourism industry continues to grow exponentially, new hotels are opening all over the country to cater to the increasing number of travelers, welcoming a wave of exciting new accommodations in 2023. With a focus on exceptional design, world-class amenities and cuisine, and unparalleled service, these hotels are sure to make your stay in Japan an unforgettable experience. In this article, we will highlight some of the best new hotels opening in Japan in 2023 that are worth checking out, so you can start planning your dream trip today.
---
1. Doubletree by Hilton (Toyama)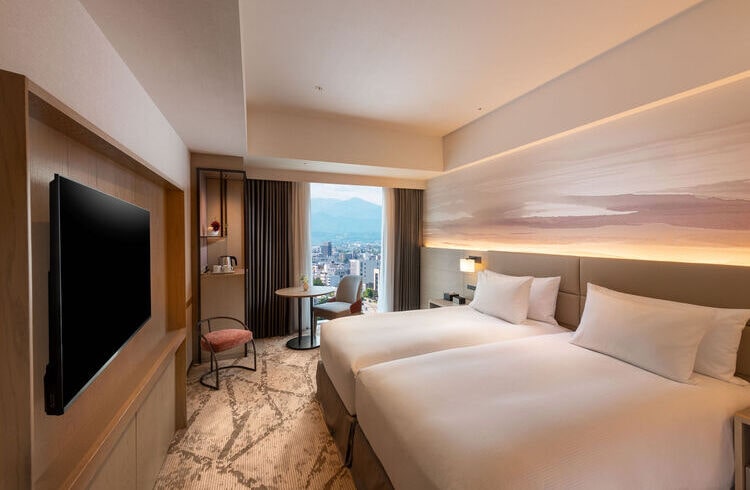 Discover the perfect blend of comfort and convenience at the DoubleTree by Hilton Toyama, which opened its doors on January 18. Conveniently close to JR Toyama Station, this hotel is the perfect base for both sightseeing and business. Guests can easily explore the city's highlights such as Toyama Castle Ruin Park or Toyama History Museum, or even take a short drive to the World Heritage village of Gokayama. When time is of the essence, guests can still enjoy the hotel specialties on the go thanks to the takeout deli next to the front entrance, besides being able to savor a unique dining experience with locally-sourced ingredients at the all-day dining restaurant on the 2nd floor. Guests can also stay fit and relaxed with the 24-hour fitness center and public bath with a sauna on the 4th floor.
<<Book "DoubleTree by Hilton Toyama" at the best price!!>>
2. BVLGARI Hotel Tokyo (Tokyo)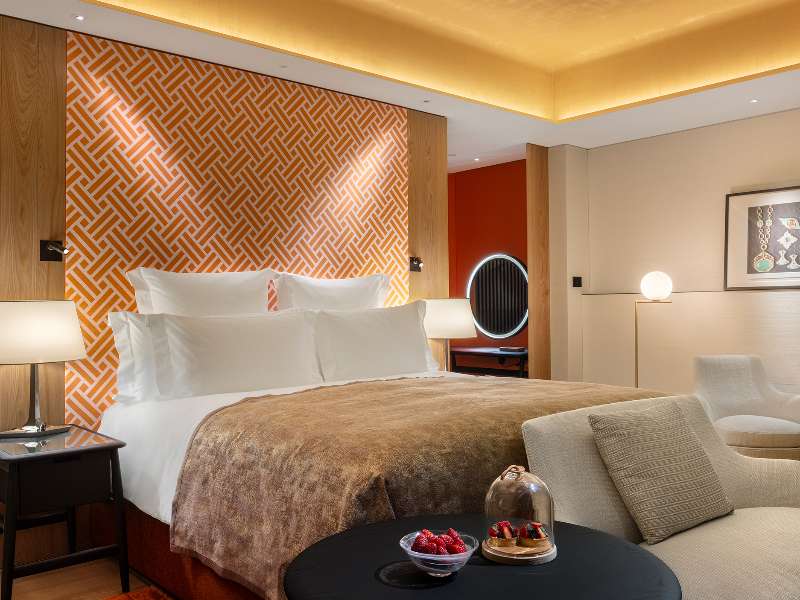 The Bvlgari Hotel Tokyo is a luxurious hotel located between the 40th and the 45th floor of the Tokyo Midtown Yaesu, offering breathtaking views of the Imperial Palace, Mount Fuji, and the city of Tokyo. One of the most recent additions to the city landscape since April 4th, the hotel has 98 exquisitely furnished rooms and suites, including the exceptional Bvlgari Suite, one of the largest suites in Tokyo. The hotel also features signature-dining options, including Sushi Hōseki and Il Ristorante – Niko Romito, both helmed by world-renowned chefs. In addition, the hotel offers two dramatic Bulgari Ballrooms and a Wedding Salon, making it the ideal location for hosting large-scale events or intimate family gatherings.
<<Book "Bvlgari Hotel Tokyo" at the best price!!>>
3. OMO7 Kochi (Kochi)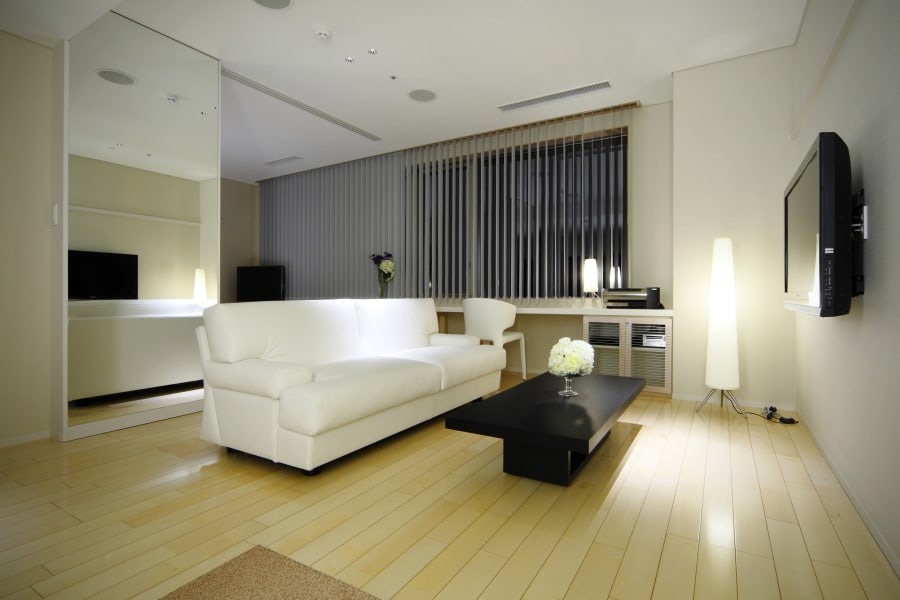 OMO7 Kochi opened its doors on April 6th in the heart of Kochi City, offering a convenient location for sightseeing and exploring the surroundings. The property is within walking distance to several public transportation options, providing easy access to major tourist attractions such as the Sunday Market, one of the largest open-air markets in Japan, or the Kochi Museum of Art, showcasing the region's unique culture. There are a variety of room types to choose from, ranging from 40 m² to 100 m² suites for a special occasion. Guests can also enjoy breakfast with a view of the city of Kochi at the Angel View restaurant on the 22nd floor.
<<Book "OMO7 Kochi by Hoshino Resorts" at the best price!!>>
4. THE SENSE FUJI (Yamanashi)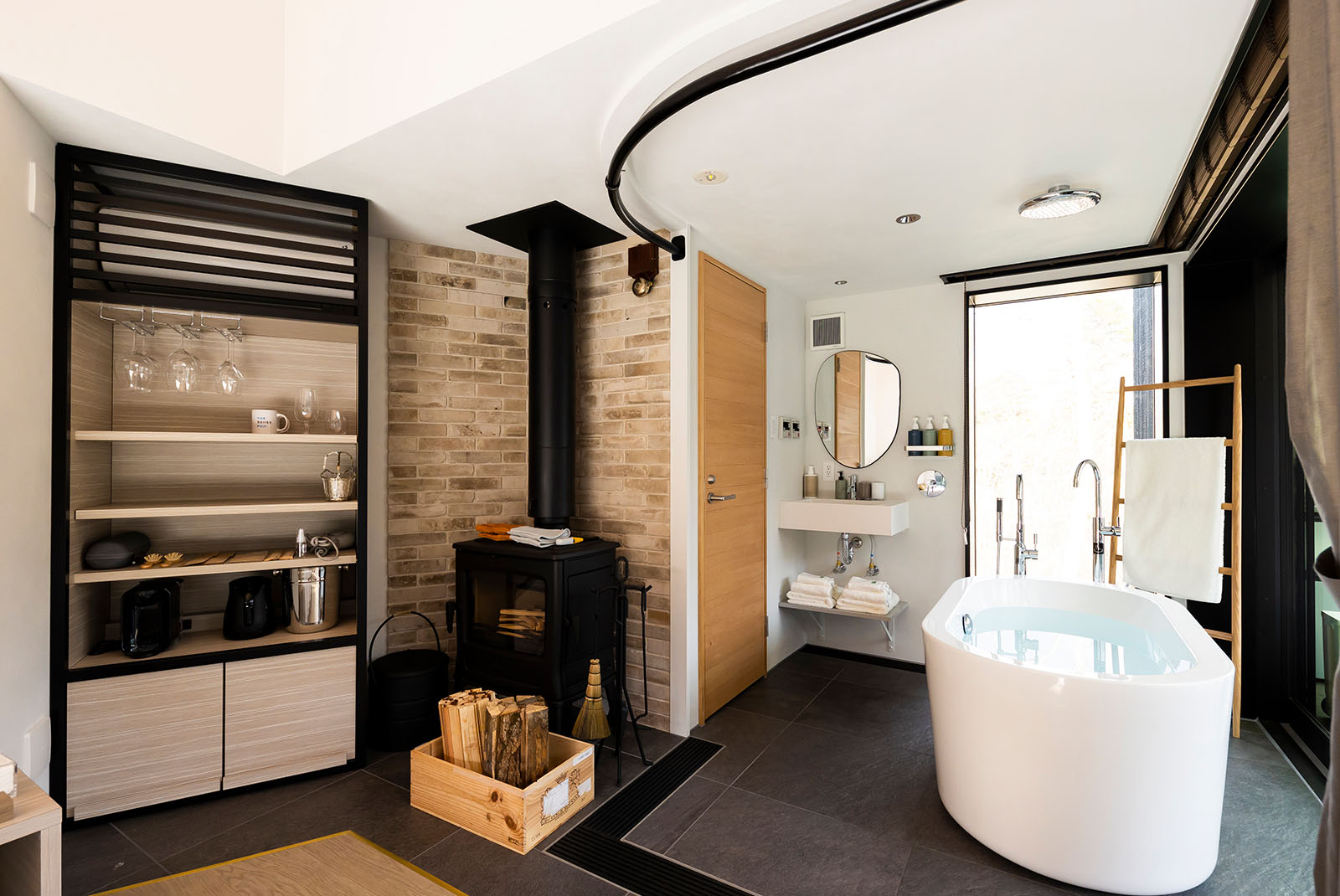 THE SENSE FUJI is a luxurious villa hotel located at the foot of Mt. Fuji, that since April 18th offers guests an unparalleled view of the iconic mountain. The villa's guest rooms prioritize privacy and are equipped with indoor baths for natural hot springs, allowing guests to enjoy a private bath time. The terrace villa boasts a stunning view of Mt. Fuji from each room, and guests can enjoy the fireplace during colder months. All rooms also include a variety of complimentary drinks. Meals are served on the terrace, featuring local mountain delicacies. Additionally, guests can indulge in the ultimate comfort with a private sauna bath and outdoor air bath on the terrace. The resort hotel is perfect for a relaxing and extraordinary stay.
5. OMO5 Kumamoto (Kumamoto)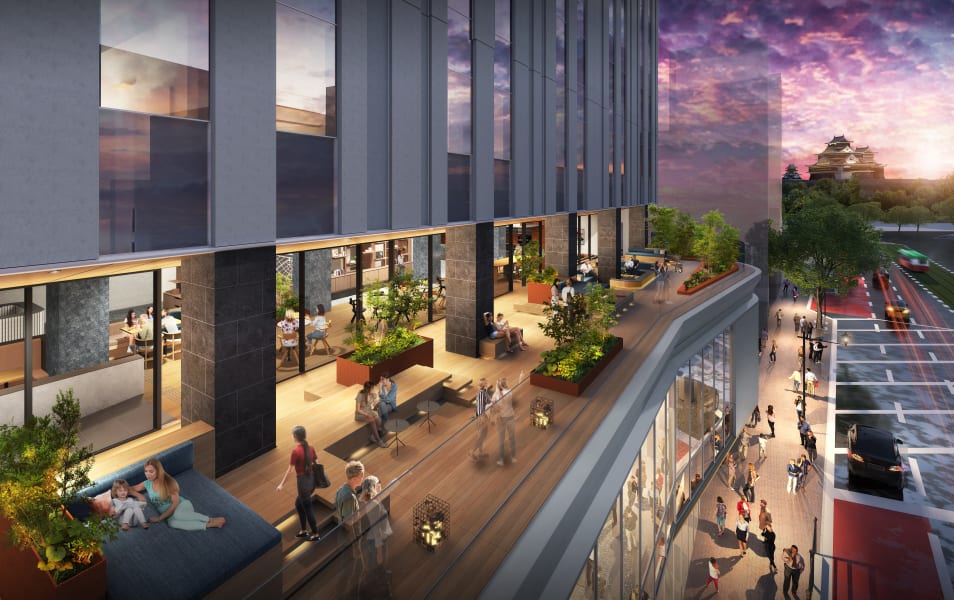 OMO5 Kumamoto is a unique and modern hotel that just opened in Kumamoto City on April 25th, offering a breathtaking terrace overlooking Kumamoto Castle, one of the most famous castles in Japan. The terrace features a relaxing space where guests can plan their itinerary, enjoy the cafe menu and marvel at the stunning view of Kumamoto Castle and the townscape. The hotel also boasts what they call evolutionary guest rooms, with an organic design that caters to different preferences, such as the Entaku Room for chatting around a large round table or the Yagura Room, which offers a unique vertical space. Located in a prime location in Kumamoto, the hotel is surrounded by many unique shops and restaurants that offer delicious local food.
<<Book "OMO5 Kumamoto by Hoshino Resorts" at the best price!!>>
6. Sheraton Kagoshima Hotel (Kagoshima)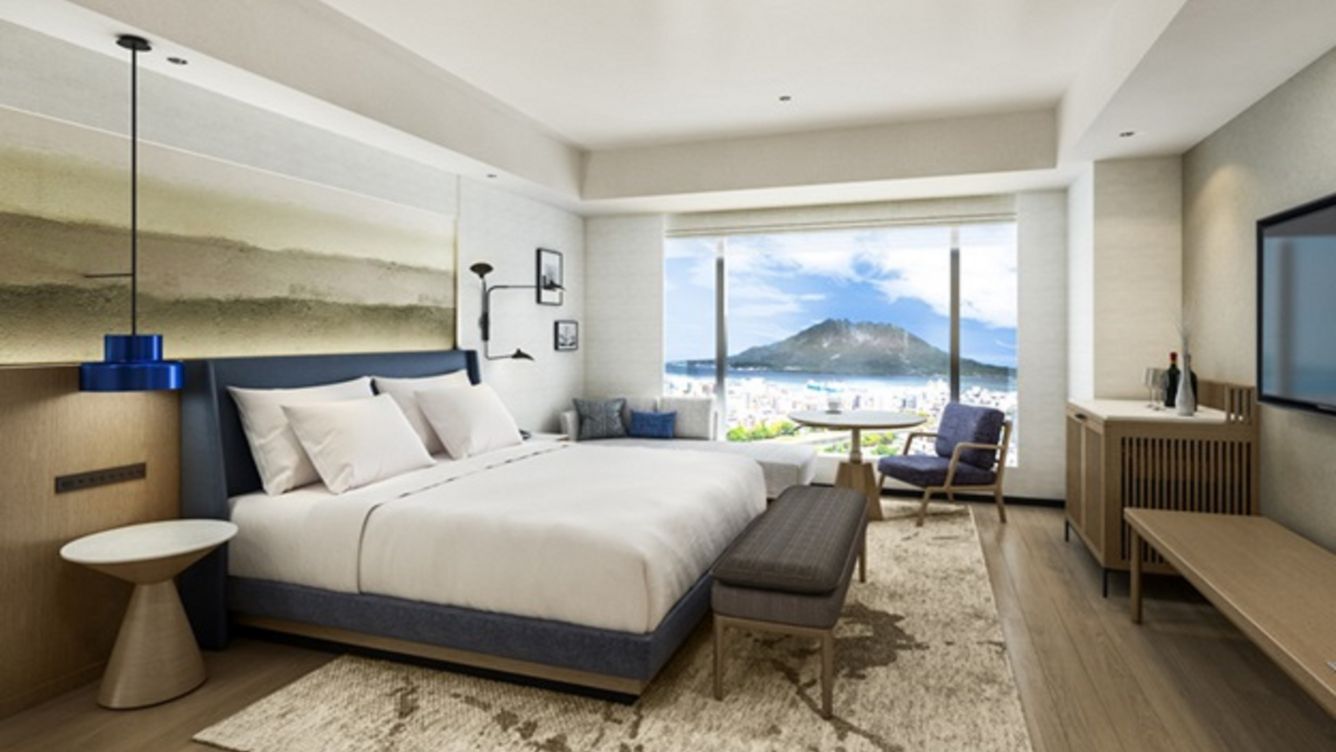 Experience the best of Kagoshima at the Sheraton Kagoshima, scheduled to open on May 16th. where all 228 spacious guest rooms offer breathtaking views of Sakurajima and the city. For those staying in Club Rooms and Suites on the upper floors, the Club Lounge offers an inviting atmosphere blending traditional Kagoshima design with contemporary international style. Sample the best of local cuisine at the hotel's three modern restaurants and bars, featuring succulent Kurobuta black pork, flavorful free-range Jidori chicken, and oven-roasted Peking duck. With over 6,565 square meters of event space, the hotel is the perfect venue for meetings, weddings, and other social events for up to 300 guests. Relax in the luxurious spa, featuring natural volcanic hot spring foot baths.
<<Book "Sheraton Kagoshima" at the best price!!>>
7. BELLUSTAR TOKYO (Tokyo)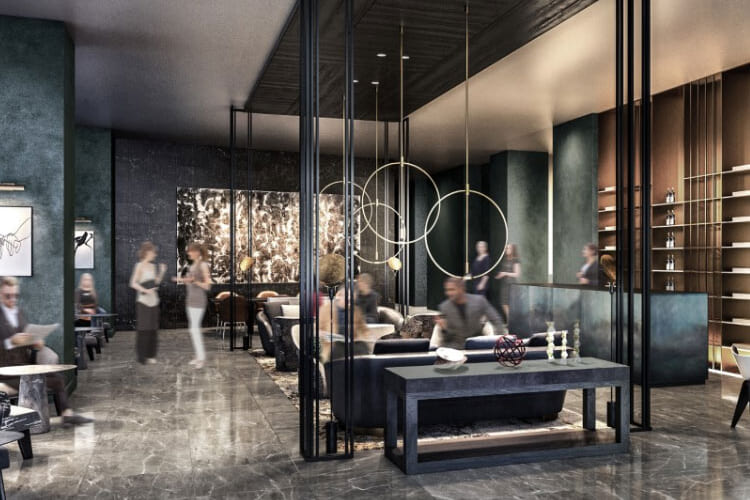 BELLUSTAR TOKYO, A Pan Pacific Hotel, set to open on May 19th, is a haven of tranquility in the heart of Tokyo. From the stunning views offered by seven-meter-wide windows to the Japanese-inspired interiors of the guest rooms, everything here is designed to offer a unique and peaceful experience. The Sky Private Villa on the topmost floors features a restaurant that offers panoramic views of the city, a spa where you can relax and enjoy treatments incorporating natural ingredients from all over Japan, and five penthouse suites with their own tranquil and unique atmospheres. The entire floor is furnished with Karimoku Case Study furniture and a penthouse guest-only lounge, ensuring guests feel pampered and special.
<<Book "Bellustar Tokyo, A Pan Pacific Hotel" at the best price!!>>
8. The Ritz Carlton Fukuoka (Fukuoka)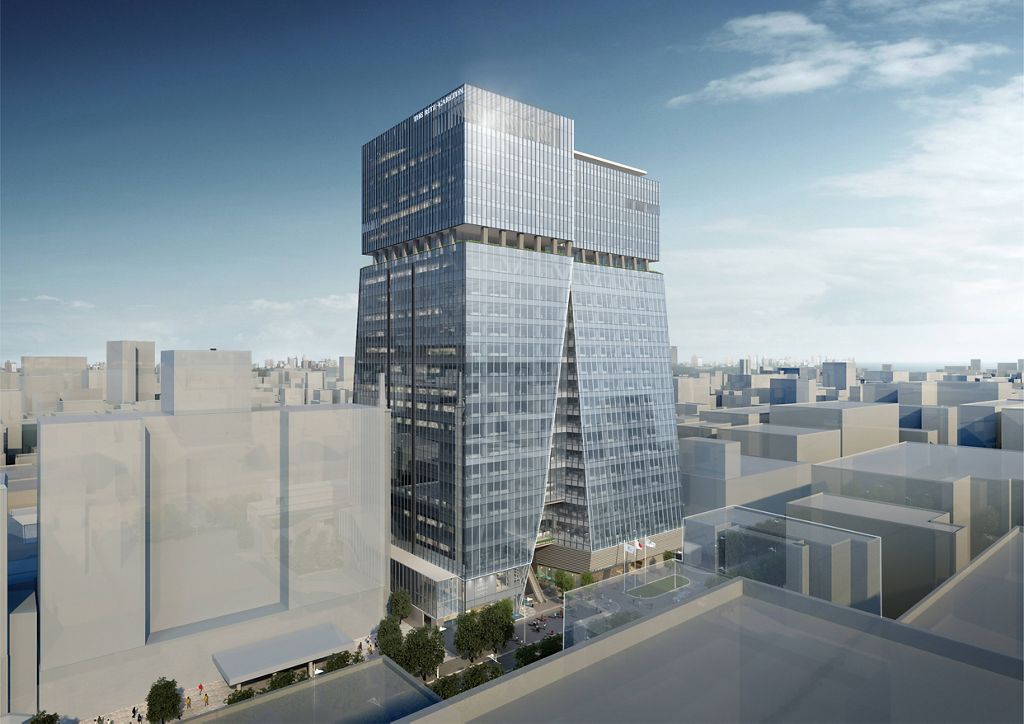 At the Ritz-Carlton Fukuoka, expected to open on June 21st, modern luxury meets traditional Japanese culture. Located in the bustling heart of Fukuoka, this hotel offers guests the perfect blend of contemporary design and local heritage. The Hakata-ori inspired guest rooms and suites showcase the traditional silk fabric of the region, while the six restaurants and bars offer a culinary experience that is sure to delight even the most discerning palate. For those looking to unwind, the fitness gym and spa are the perfect places to relax and rejuvenate. And with a ballroom and meeting rooms available, this hotel is perfect for both business and leisure travelers alike.
9. Centara Grand Hotel Osaka (Osaka)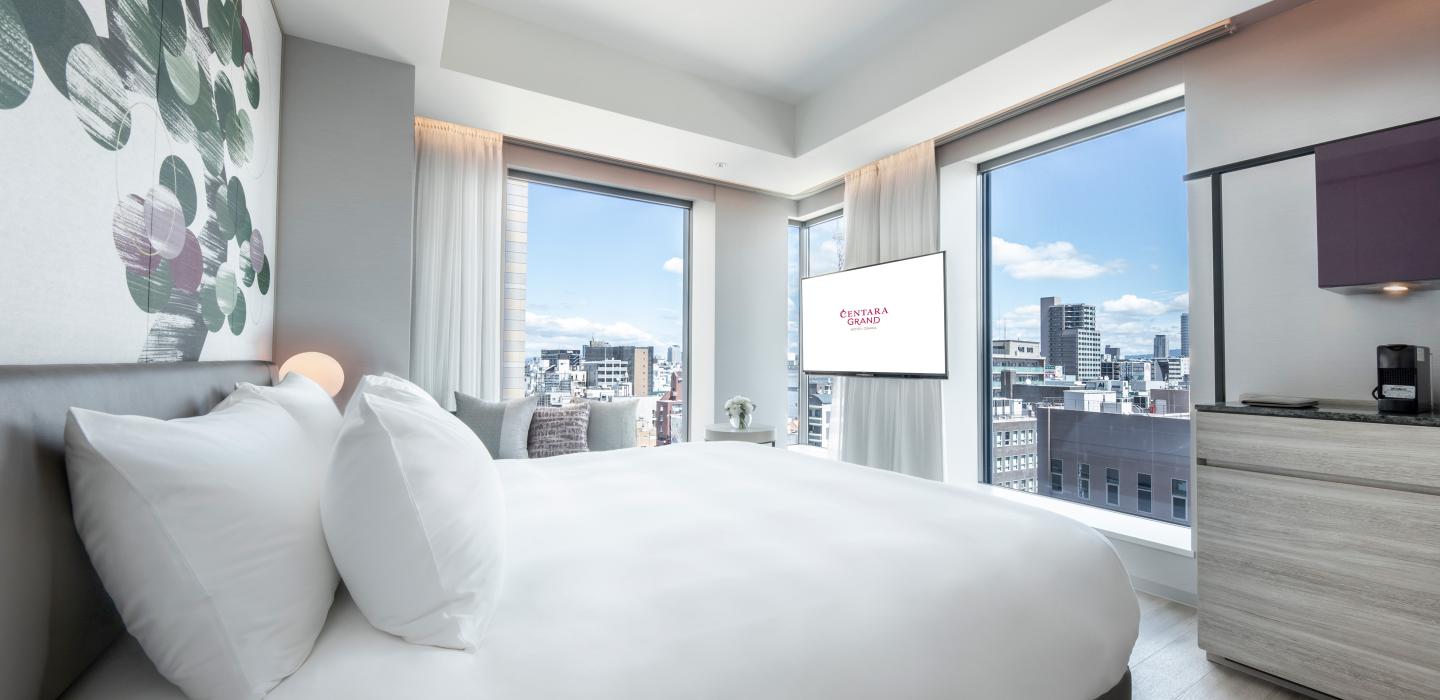 Centara Grand Hotel Osaka, scheduled to open its doors on July 1st, will be a sleek, modern masterpiece in the vibrant heart of Namba, offering easy access to central Osaka. With its stunning architecture and luxurious amenities, the hotel promises to leave a lasting impression on guests. And since Osaka is Japan's culinary capital, we can expect no less from this new accommodation: from specialty seafood to authentic Thai cuisine, from succulent steaks to smoked dishes made from seasonal ingredients, the hotel aims to offer an unparalleled dining experience that is sure to delight even the most discerning palate. And with a rooftop restaurant that boasts panoramic views of the city, guests can enjoy a one-of-a-kind dining experience that they will never forget.
<<Book "Centara Grand Hotel Osaka" at the best price!!>>
10. Hilton Yokohama (Kanagawa)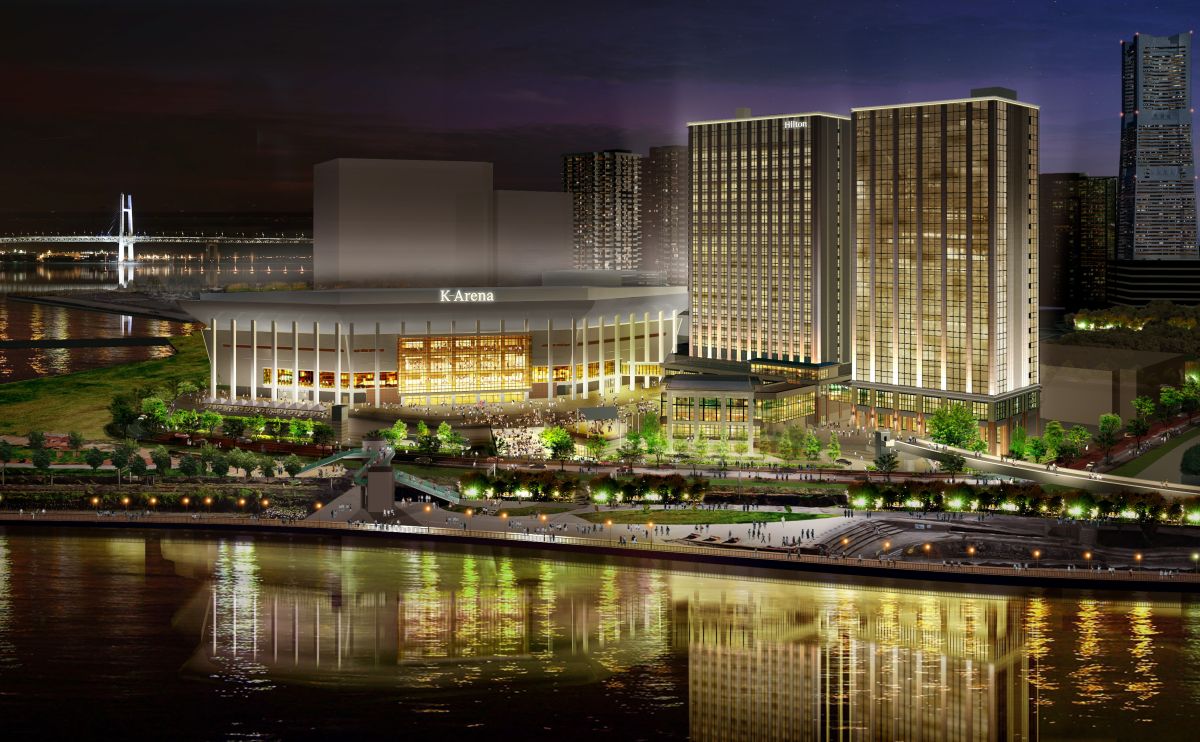 Step into the world of "YOKOHAMA Déco" at the Hilton Yokohama Hotel, set to open on September 24 as a new social gathering place on the grounds adjacent to the world's largest music arena. With sweeping views of Yokohama, all 339 guest rooms, including suites, feature Art Deco decorations, and designs in a chic and calm color scheme in a nostalgic callback to the city's role as the birthplace of Japanese Jazz. Relax in the executive lounge with a terrace and library space or indulge in culinary delights at the specialty restaurant, buffet-style all-day dining, and cafe/bar lounge with a towering bottle tower. Conveniently located just a 9-minute walk from JR Yokohama Station, the hotel is a perfect destination for both business and leisure travelers.
---
▽Latest Bucket Lists: Best Things to Do in Popular Areas in Japan for 2023!▽
With so many new hotels opening in Japan in 2023, travelers will have plenty of options to choose from for their next trip. These sleek hotels catering to all sorts of tastes will be sure to provide a once-in-a-lifetime experience for guests.
▽Subscribe to our free news magazine!▽

For more information about hotels and leisure in Japan, check these articles below, too!
▽Related Articles▽
▼Editor's Picks▼
---