10 Best Hoshino Resorts in Japan
Unearthed Gems: A Journey through the Best of Japanese Hospitality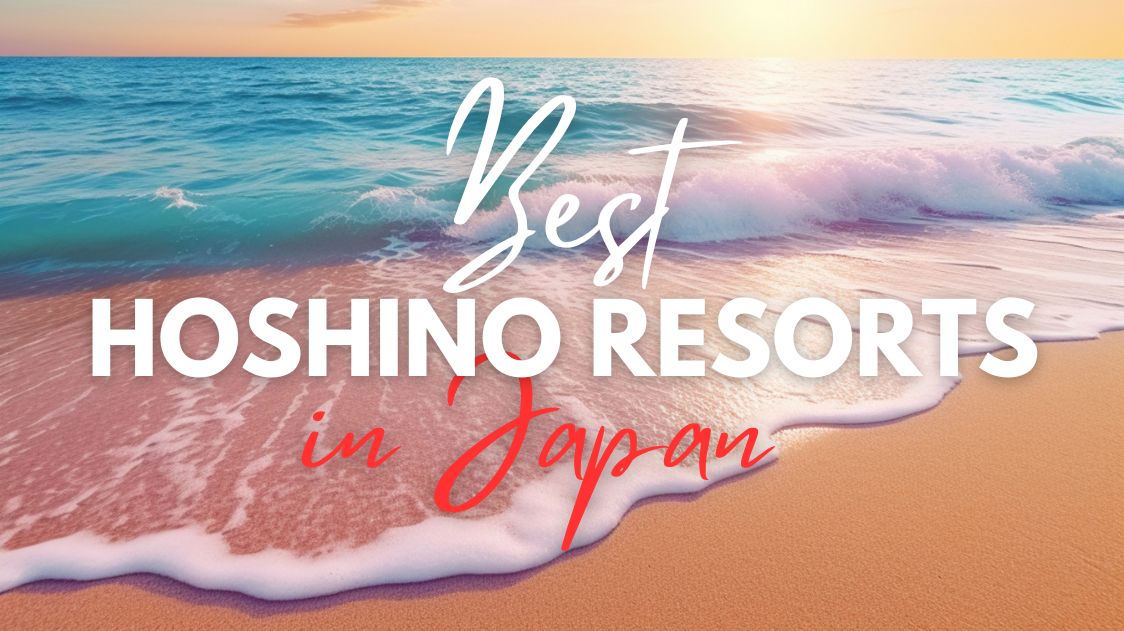 Imagine a place where the hospitality is as warm as a freshly brewed cup of matcha. That's the essence of Hoshino Resorts, Japan's award-winning retreats. These hotels are more than just a place to rest your head; they're a collection of stories waiting to be told. Several brands come together ranging from top luxury to fun and laid-back stops, each one seeking to represent a microcosm of Japan's diverse landscapes and rich cultural heritage, served with a side of modern comfort for an unforgettable experience during a visitor's journey. So if these destinations are not on your radar yet, here we go through the 10 best Hoshino Resorts in Japan!
---
1. HOSHINOYA Tokyo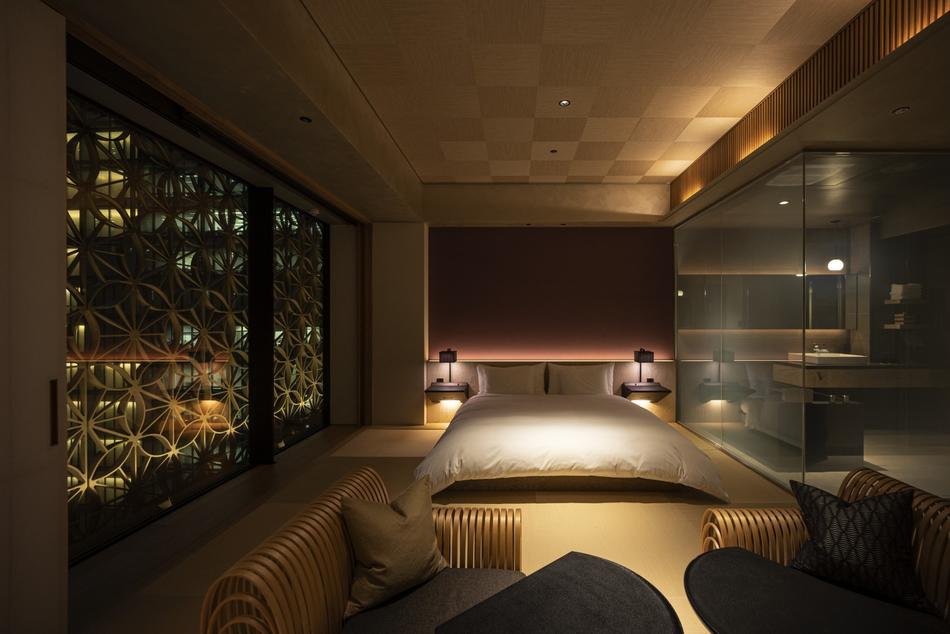 Hoshinoya Tokyo, an award-winning luxury resort, is a unique blend of traditional Japanese aesthetics and modern sophistication. As you step through the enormous cypress entryway door, you're greeted by the tranquil ambiance of a traditional ryokan. The hushed tranquility of the tatami-lined hallways, punctuated by the artistry of seasonal ikebana, sets the tone for your stay. Each floor is a mini ryokan, complete with guestrooms and an 'ochanoma' lounge, a social hub where guests can mingle over seasonal sake and sweets. The indoor hot spring bath, sourced from deep beneath Tokyo, is a sanctuary of calm in the heart of the city. The resort's charm lies in its meticulous details – the play of shadows on the tatami floor, the faint scent of bamboo, and the texture of the tatami grains. Every element comes together to create an immersive experience that's quintessentially Japanese, yet refreshingly unique.
<<Book "HOSHINOYA Tokyo" at the best price!!>>
2. HOSHINOYA Kyoto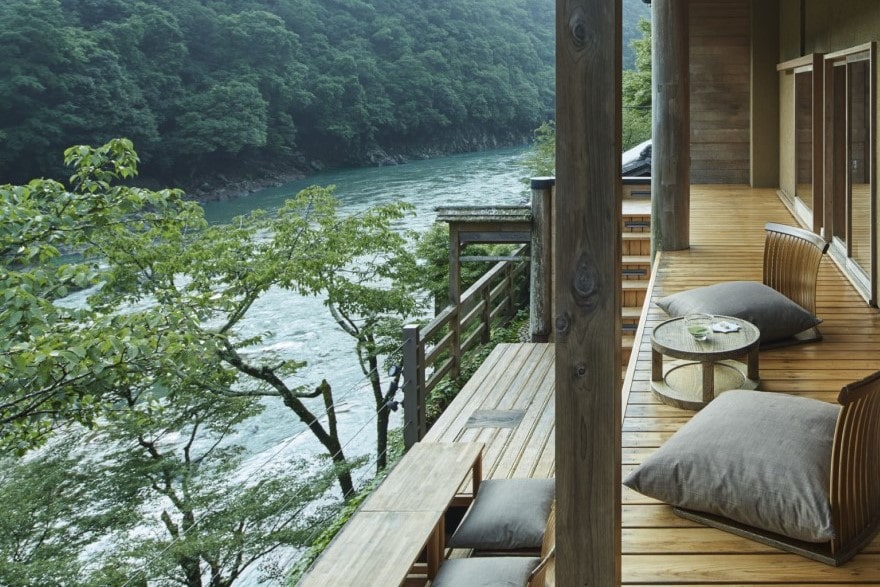 Hoshinoya Kyoto is where the ancient and the modern intertwine to create a unique experience. Located in the heart of Arashiyama, this resort is a sanctuary of tranquility, where the murmuring Hozu River and the lush greenery of the surrounding hills will be your constant companions.
The rooms are a fusion of traditional Japanese aesthetics and contemporary comfort, representing the meticulous craftsmanship of Kyoto artisans, with tatami mat flooring, shoji paper screens, and a private open-air bath that overlooks the river. Designed to be a space of serenity, you can unwind and immerse yourself in the beauty of nature.
Their menus are a celebration of Kyoto's rich gastronomic culture, with dishes capturing the essence of the season. The resort also offers a range of experiences that allow you to delve deeper into the culture and traditions of Kyoto, like tea ceremonies, incense workshops, riverboat rides, and forest yoga sessions.
<<Book "Hoshinoya Kyoto" at the best price!!>>
3. HOSHINOYA Okinawa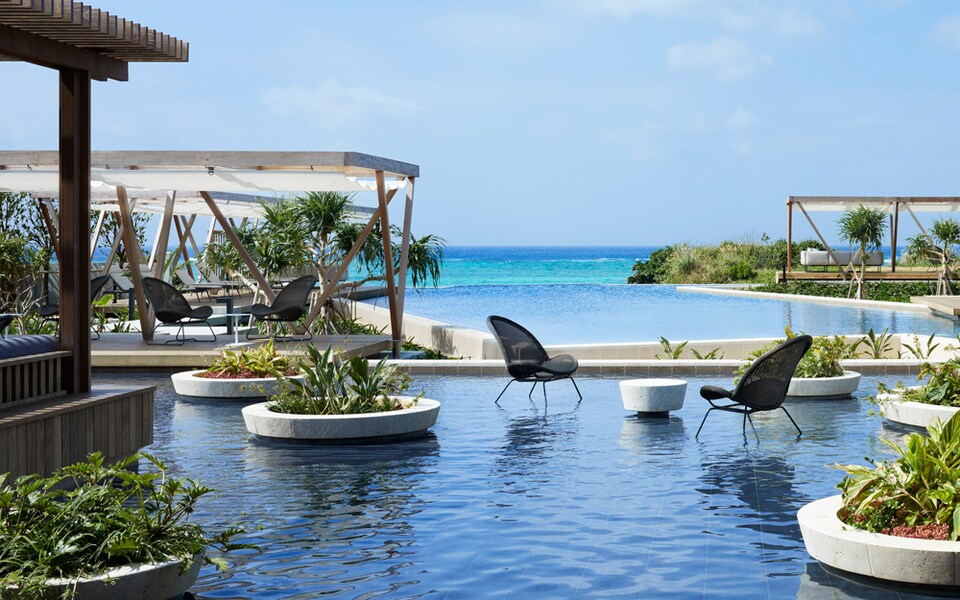 Located in Yomitan on Central Okinawa Island, Hoshinoya Okinawa offers a unique Okinawan experience. The resort's design, reminiscent of ancient gusuku castles, seamlessly blends with its pastoral surroundings of sugarcane fields and chrysanthemum-lined roads. The ocean's rich blue hues are a constant reminder of the island's tropical charm. The guest villas and two-floor guest buildings stand along the coast, offering breathtaking views of the ocean. Each room features an indoor patio and a balcony that seems to hover right over the ocean, connecting guests with the sea. The dining experience is a fusion of Sicilian cooking and Okinawan ingredients, ready to be enjoyed as the sun sets, casting a warm orange glow over the resort. Whether it's lounging on the beach or practicing dawn yoga, HOSHINOYA Okinawa is a haven of peaceful serenity.
<<Book "Hoshinoya Okinawa" at the best price!!>>
4. KAI Yufuin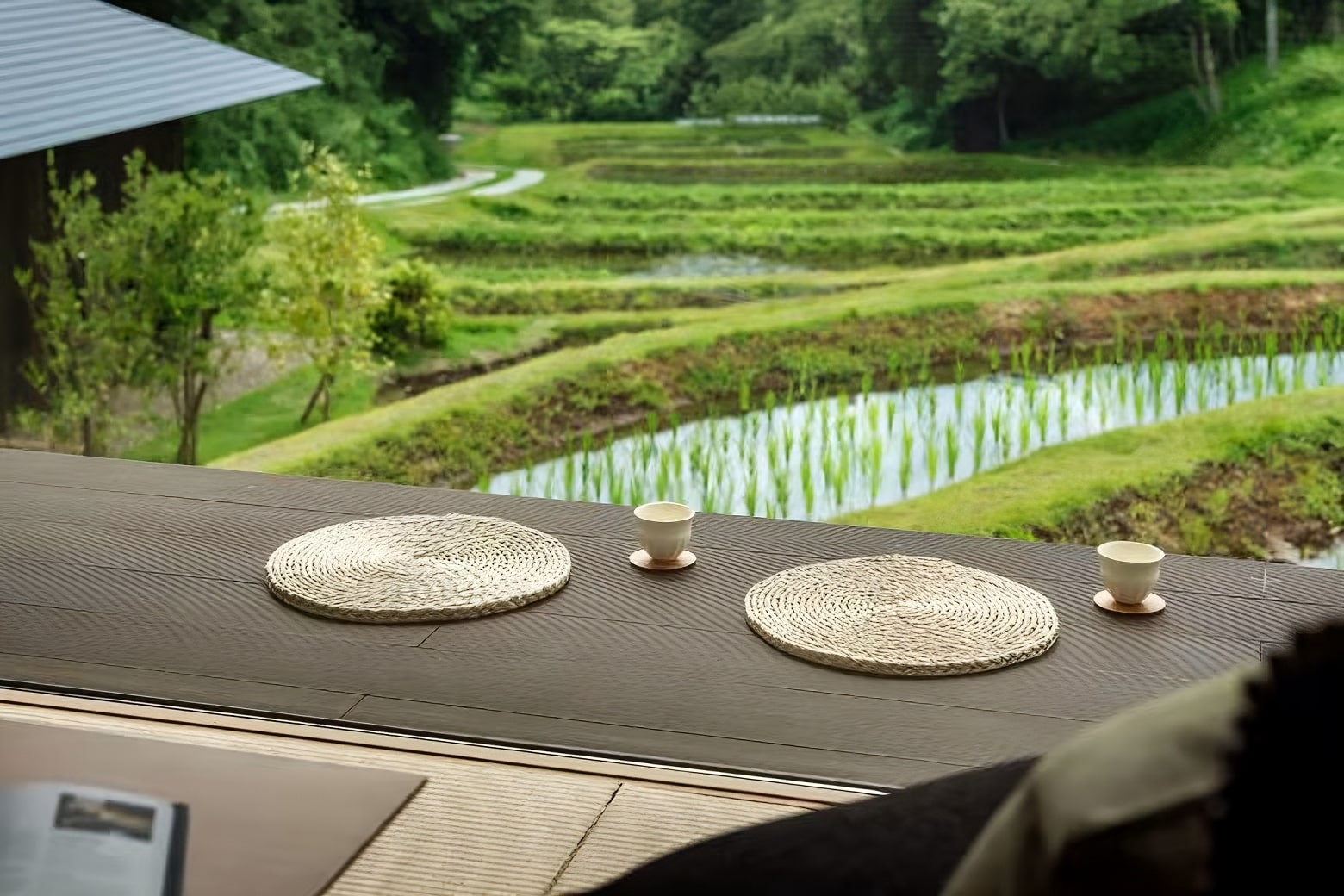 KAI Yufuin is a charming hot spring ryokan nestled between the majestic Mt. Yufu and a picturesque landscape of terraced rice fields. It's like a scene straight out of a Japanese painting, but with the added bonus of a hot spring bath with a stunning view of the open skies and Mt. Yufu. The ryokan itself is a long structure with a wraparound veranda, perfect for some relaxation while taking in the view of the rice fields. And if you're lucky, you might even get to stay in the Firefly Room, which features a unique light fixture woven from rare shichitoi straw and filled with blinking lights that mimic fireflies. It's a little slice of heaven in the heart of Yufuin.
5. KAI Poroto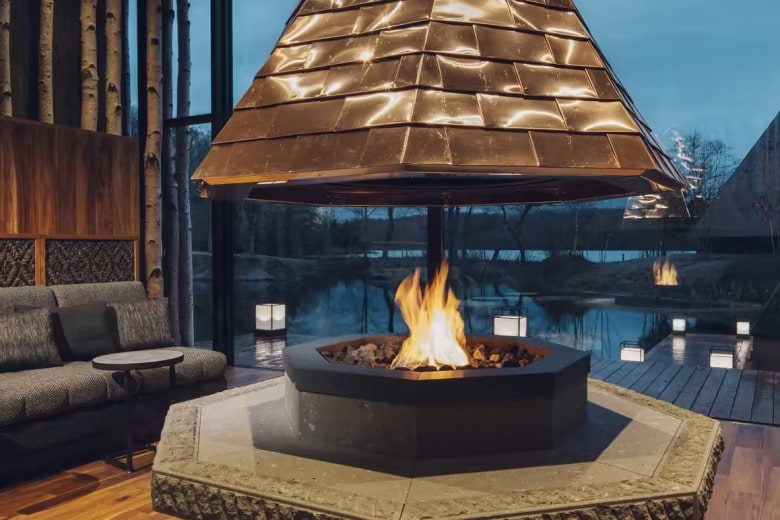 Opening its doors in January 2022, KAI Poroto is a hot spring ryokan that pays homage to the Ainu people, indigenous to Hokkaido. The ryokan offers breathtaking views of Lake Poroto from all rooms and features architecture, art, and decor inspired by Ainu culture. The cone-shaped bathhouse, inspired by traditional Ainu architecture, and outdoor baths overlooking Lake Poroto offer a unique bathing experience. The ryokan also offers a unique dining experience, featuring a Japanese-style bouillabaisse full of local seafood like crab and scallops. It's a place where you can immerse yourself in the rich culture of the Ainu people while enjoying the natural beauty of Hokkaido.
6. RISONARE Nasu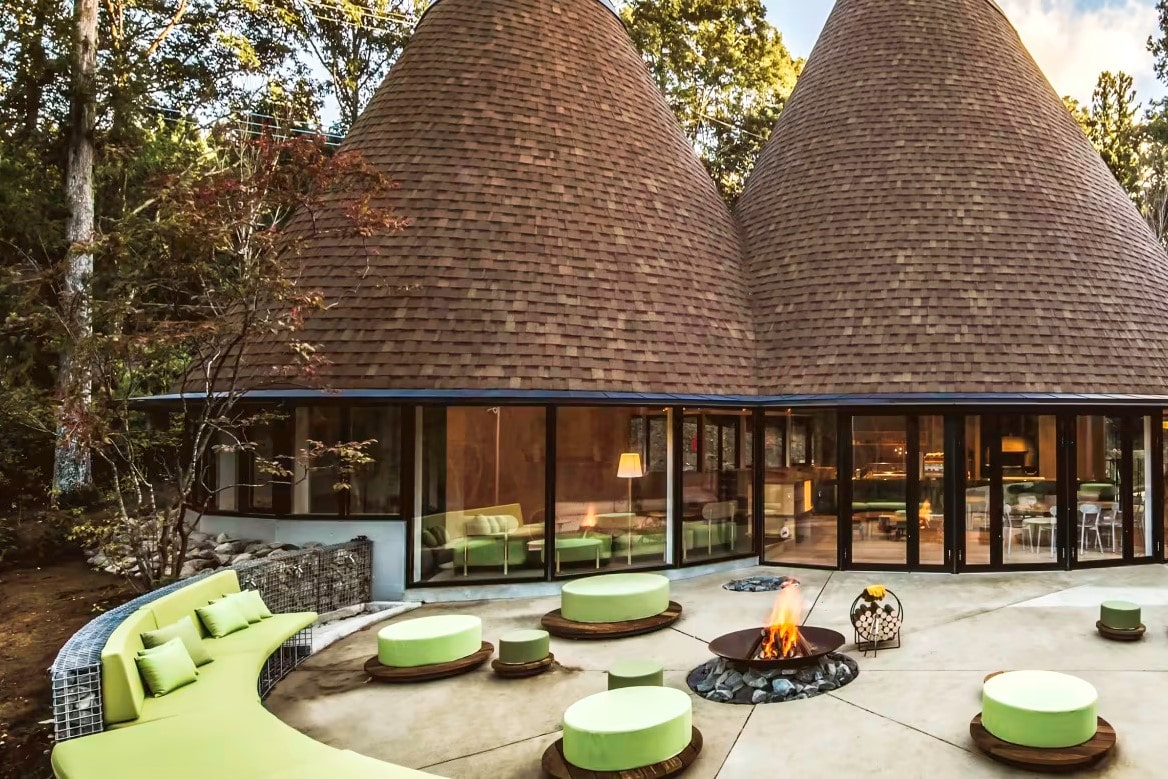 RISONARE Nasu is a family-friendly resort that offers a unique agritourism experience. The resort is designed to help guests connect with nature and agriculture, offering activities like farming and crafting amulets using the plant "Ikema" and herbs. The rooms at RISONARE Nasu are spacious and offer beautiful views of the surrounding greenery. The resort also features a restaurant and a café/lounge where guests can enjoy delicious meals and relax. The resort also has an onsen where guests can unwind after a day of activities. Whether you're looking for a fun-filled family vacation or a peaceful retreat, RISONARE Nasu has something for everyone.
<<Book "RISONARE Nasu" at the best price!!>>
7. KAI Sengokuhara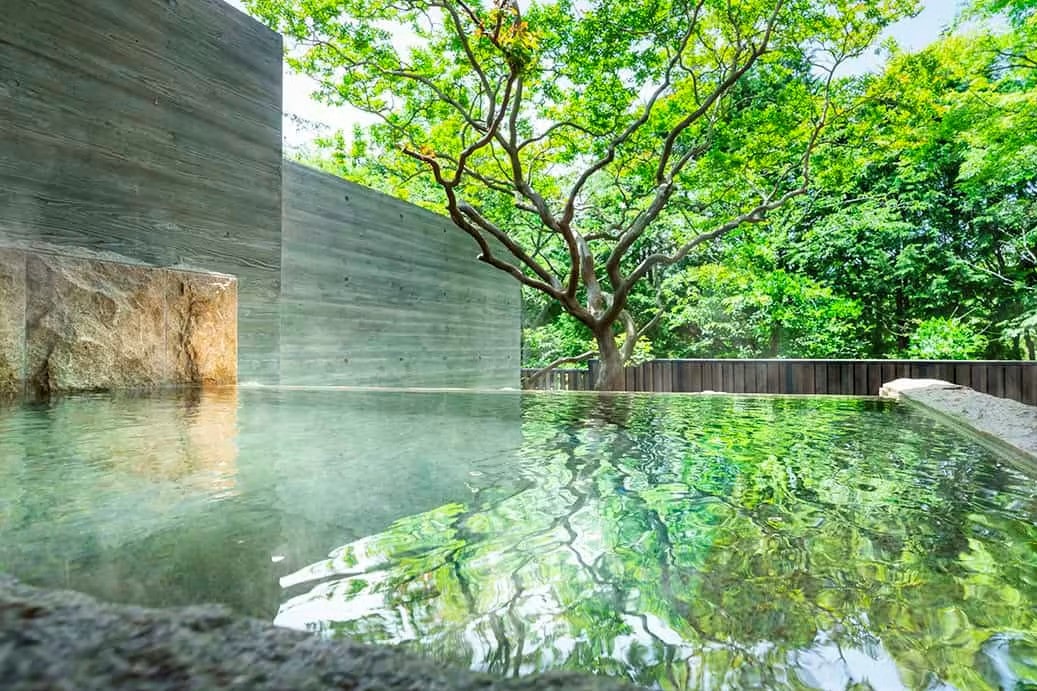 Tucked away in the lush greenery of Hakone, KAI Sengokuhara is a hot spring ryokan that's a haven for art lovers and creatives. Each room is a private sanctuary, complete with an outdoor bath where you can soak in the hot spring waters while soaking up the inspiring views. The ryokan is nestled amidst nature, offering vistas that are a painter's dream. And it's not just about appreciating art – it's about creating it too. The nightly workshop invites you to try your hand at decorating a classic Japanese handkerchief, a fun and relaxing way to end your day. The culinary experience is another form of art here, with meals that are as visually stunning as they are delicious. At KAI Sengokuhara, every moment is a brushstroke in your unforgettable stay.
<<Book "KAI Sengokuhara" at the best price!!>>
8. KAI Aso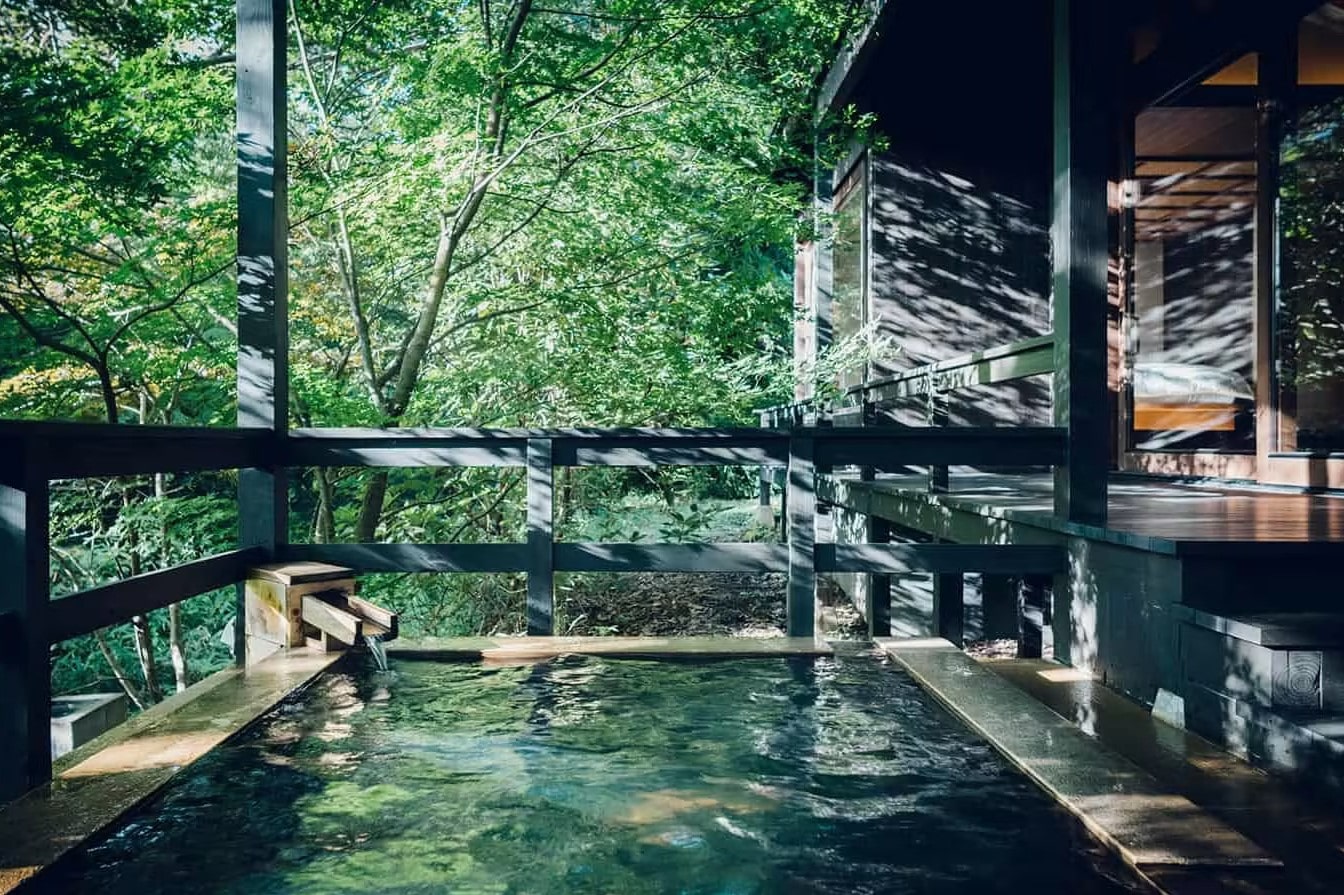 KAI Aso is more than just a hot spring ryokan – it's a private retreat nestled in the heart of a Global Geopark. With only twelve private villas, each offering its own outdoor hot spring bath, you'll feel like you've stepped into your own secluded world. The ryokan is surrounded by the breathtaking beauty of nature, with the stunning landscapes of the caldera serving as the perfect backdrop for your stay. The baths are fed by two volcanic hot springs on the premises, offering a unique and relaxing bathing experience. When it comes to dining, KAI Aso doesn't disappoint. The meals feature rich, succulent beef produced on the plains of the caldera, a culinary delight that's sure to satisfy your palate.
<<Book "KAI Aso" at the best price!!>>
9. Aomoriya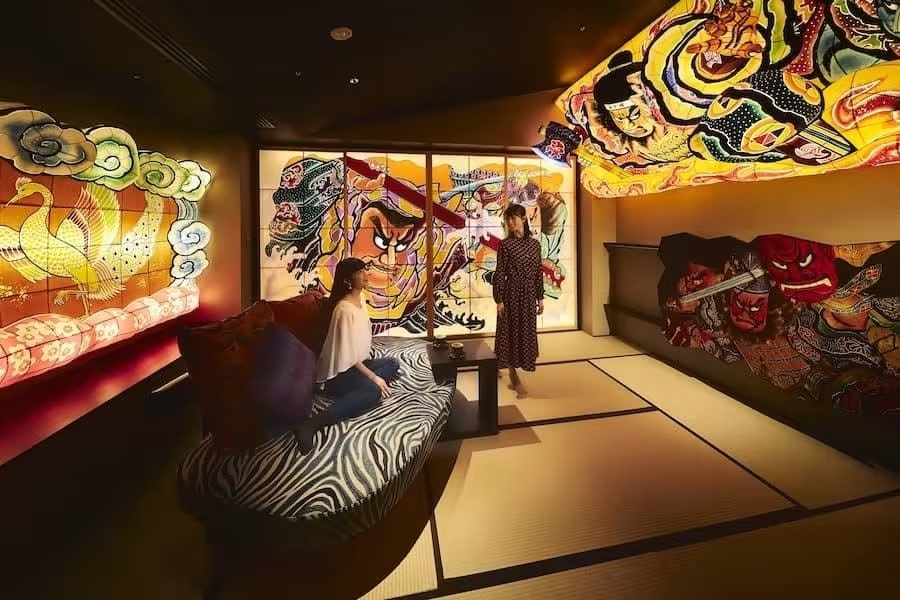 Staying at Aomoriya feels like a celebration of the vibrant culture of Aomori. The entire premises are adorned with paper floats inspired by the Aomori Nebuta Matsuri fire festival, creating a festive atmosphere that lasts all year round. The hotel offers a range of regional activities, from weaving to lacquerware decorating, allowing you to immerse yourself in the local culture. After a day of exploration, you can savor a locally inspired meal that's as heartwarming as the hospitality. Guests can also enjoy a variety of hot spring bath options, including a bath scented with Hiba and an outdoor bath surrounded by a tranquil pond. At Aomoriya, every moment is a step deeper into the warmth and charm of rural Aomori.
<<Book "Aomoriya" at the best price!!>>
10. HOSHINOYA Taketomi Island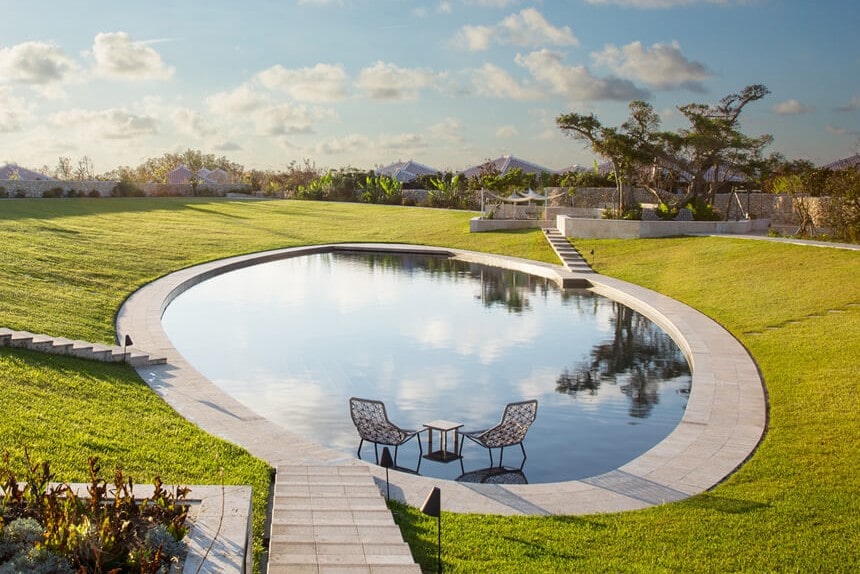 HOSHINOYA Taketomi Island is a serene sanctuary that transports you back to ancient Japan. Walking along the white sand paths, you'll marvel at the red-tiled roofs and walls built from fossilized coral stones, a nod to time-honored designs that make island life comfortable. The resort's 48 pavilions, built using traditional methods, stand in quiet solitude, creating a sense of being part of a local village. The resort truly comes alive in the morning and evening, offering a tranquil escape from the day-trippers. A garden of nine curative herbs used by the islanders adds to the resort's charm. The pool offers a unique experience, allowing you to float under a sky filled with twinkling stars, a sight made possible by the island's pitch-black nights. HOSHINOYA Taketomi Island is a place where you can immerse yourself in the island's rhythms and embrace the beauty of Taketomi's inky blackness.
<<Book "HOSHINOYA Taketomi" at the best price!!>>
---
In the heart of Japan's diverse landscapes, these resorts offer a unique blend of traditional charm and modern luxury. Each destination provides immersive experiences, from cultural activities to gastronomic adventures, all set against stunning natural backdrops. It's more than just a stay; it's a journey into the soul of Japan.
▽Subscribe to our free news magazine!▽

For more information about accommodations and traveling in Japan, check these articles below, too!
▽Related Articles▽
▼Editor's Picks▼
---