Best New Hotels Opening in Osaka 2023
Unraveling Osaka's Newest Hotel Gems for 2023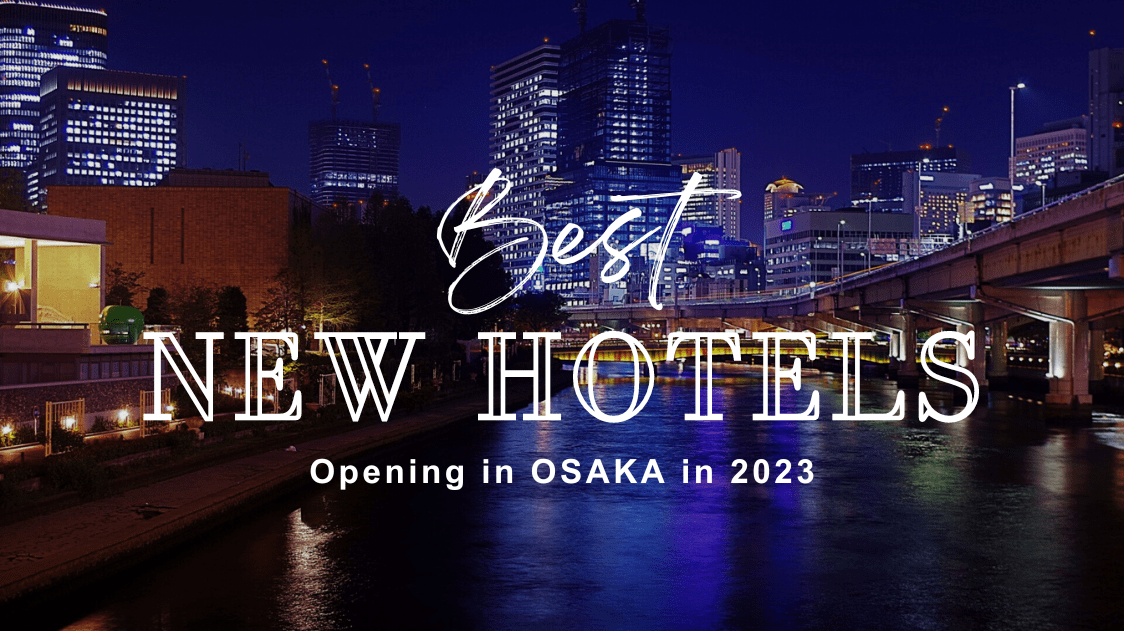 Osaka is a captivating city brimming with cultural treasures, modern marvels, and a plethora of enticing attractions. As 2023 unfolds, Osaka prepares to unveil its latest gems – a collection of the best new hotels that promise an unforgettable stay for visitors.
Boasting a rich blend of tradition and innovation, Osaka beckons travelers to immerse themselves in its vibrant history, indulge in mouthwatering cuisine, and revel in its dynamic entertainment scene. For those who believe that a splendid hotel is an integral part of their travel experience, the allure of these new establishments is irresistible, offering the perfect abode from which to embark on an exploration of this captivating region.
In this article, I will introduce to you our picks of the best new hotels opening in Osaka in 2023.
---
1. Centara Grand Hotel Osaka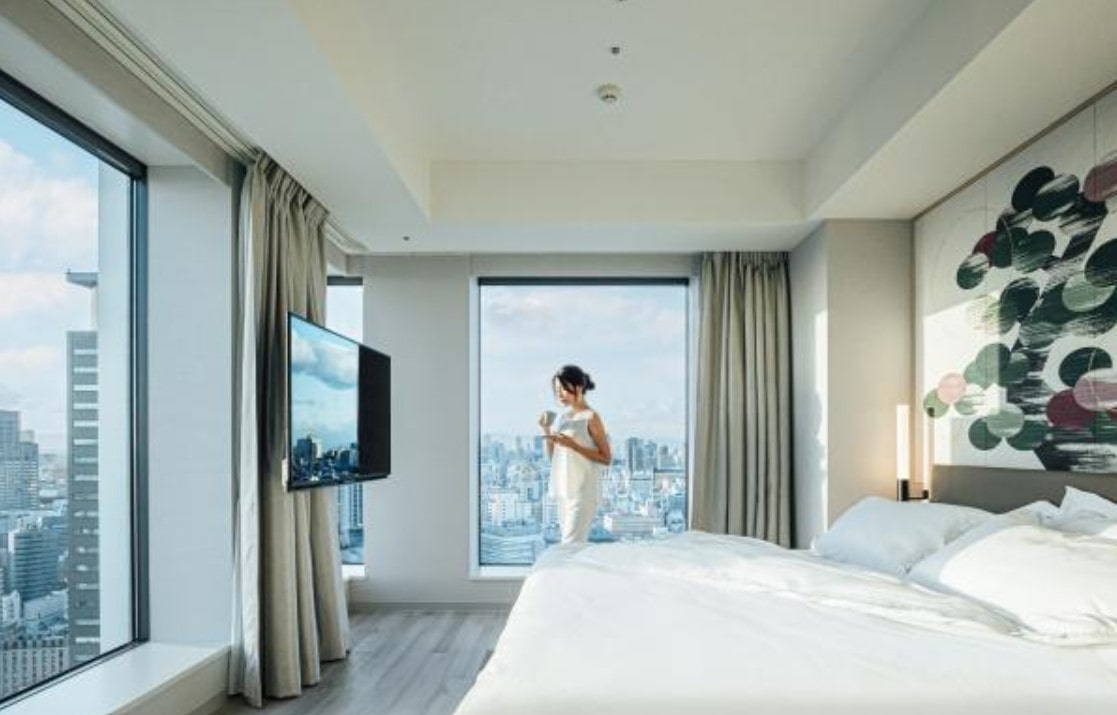 Opened on July 1st, 2023, the Centara Grand Hotel Osaka (センタラグランドホテル大阪) marks an exciting milestone as the first Japanese venture for the esteemed high-end hotel chain, Centara Hotels & Resorts, originating from Thailand.
Situated in the heart of Namba, this striking 33-floor edifice welcomes guests to indulge in luxurious accommodations, occupying the 6th to 31st floors. With an array of upscale amenities, including eight restaurants and bars, a breathtaking rooftop dining experience, a rejuvenating spa, an exclusive club lounge, and a state-of-the-art fitness area, visitors are pampered at every turn. Additionally, its prime location ensures easy access to renowned tourist hotspots like "Dotonbori" and "Shinsekai," making it an ideal base for unforgettable adventures in Osaka.
<<Book "Centara Grand Hotel Osaka" at the best price!!>>
2. Grand Prince Hotel Osaka Bay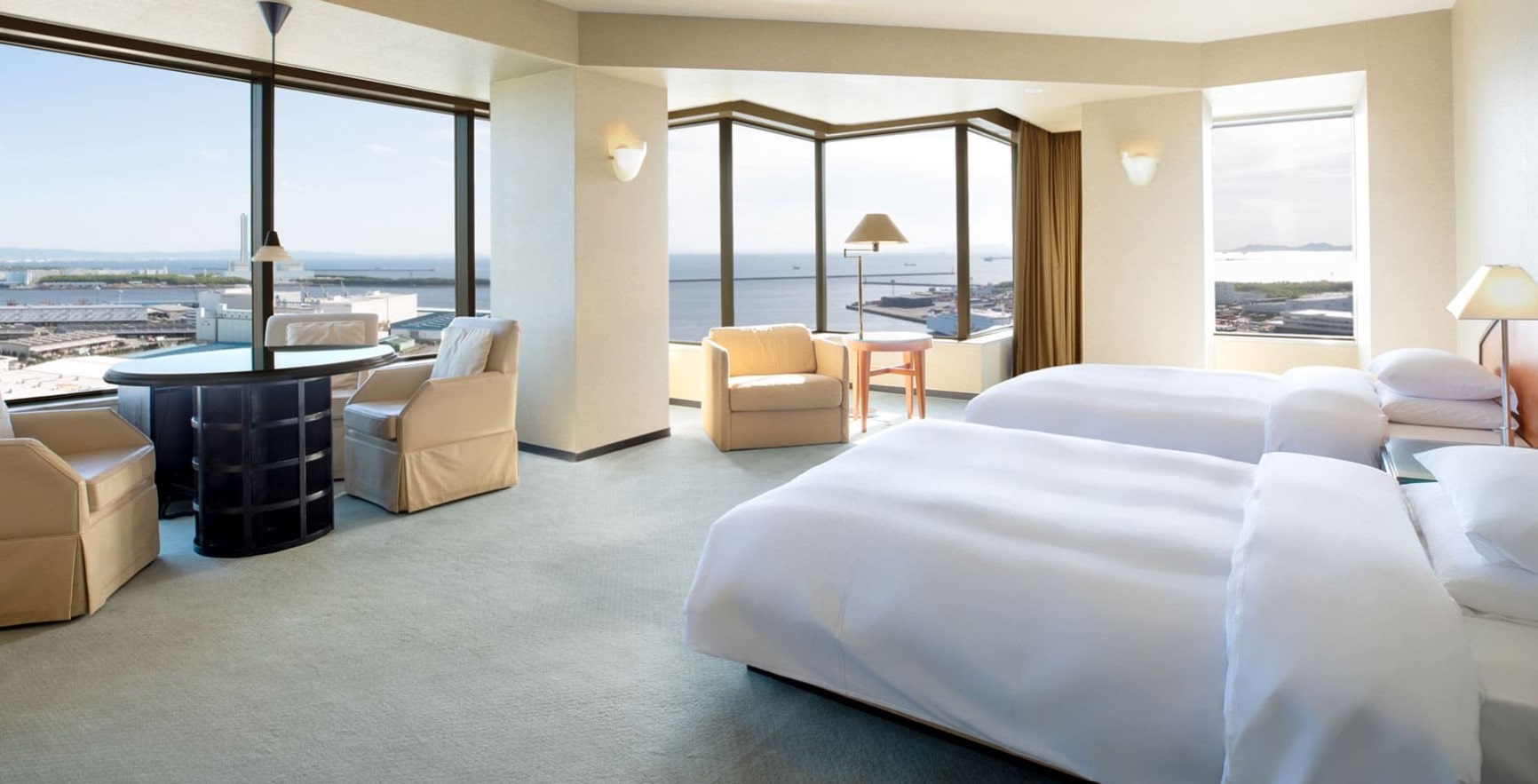 Embracing the captivating charm of Osaka's bay area, the Grand Prince Hotel Osaka Bay (グランドプリンスホテル大阪ベイ) opened its doors on July 1st, 2023, making a grand debut as the city's first-ever "Grand Prince Hotel."
Replacing "The Hyatt Regency Osaka" with a rich 30-year legacy, this new landmark stands tall, offering 480 exquisitely appointed guest rooms that showcase the breathtaking views of the setting sun over Osaka Bay and the city's enchanting night skyline. Situated in close proximity to the upcoming Osaka Kansai Expo 2025 site, the renowned Osaka Aquarium Kaiyukan, and the vibrant Intex Osaka, guests are treated to a convenient and delightful stay. The hotel's allure extends further with a myriad of facilities, including enticing Italian and teppanyaki restaurants, charming cafes, an expansive grand banquet hall for 2,000 guests, three smaller banquet rooms, and lively party spaces, promising an unforgettable experience in Osaka's bayfront paradise.
<<Book "Grand Prince Hotel Osaka Bay" at the best price!!>>
3. voco Osaka Central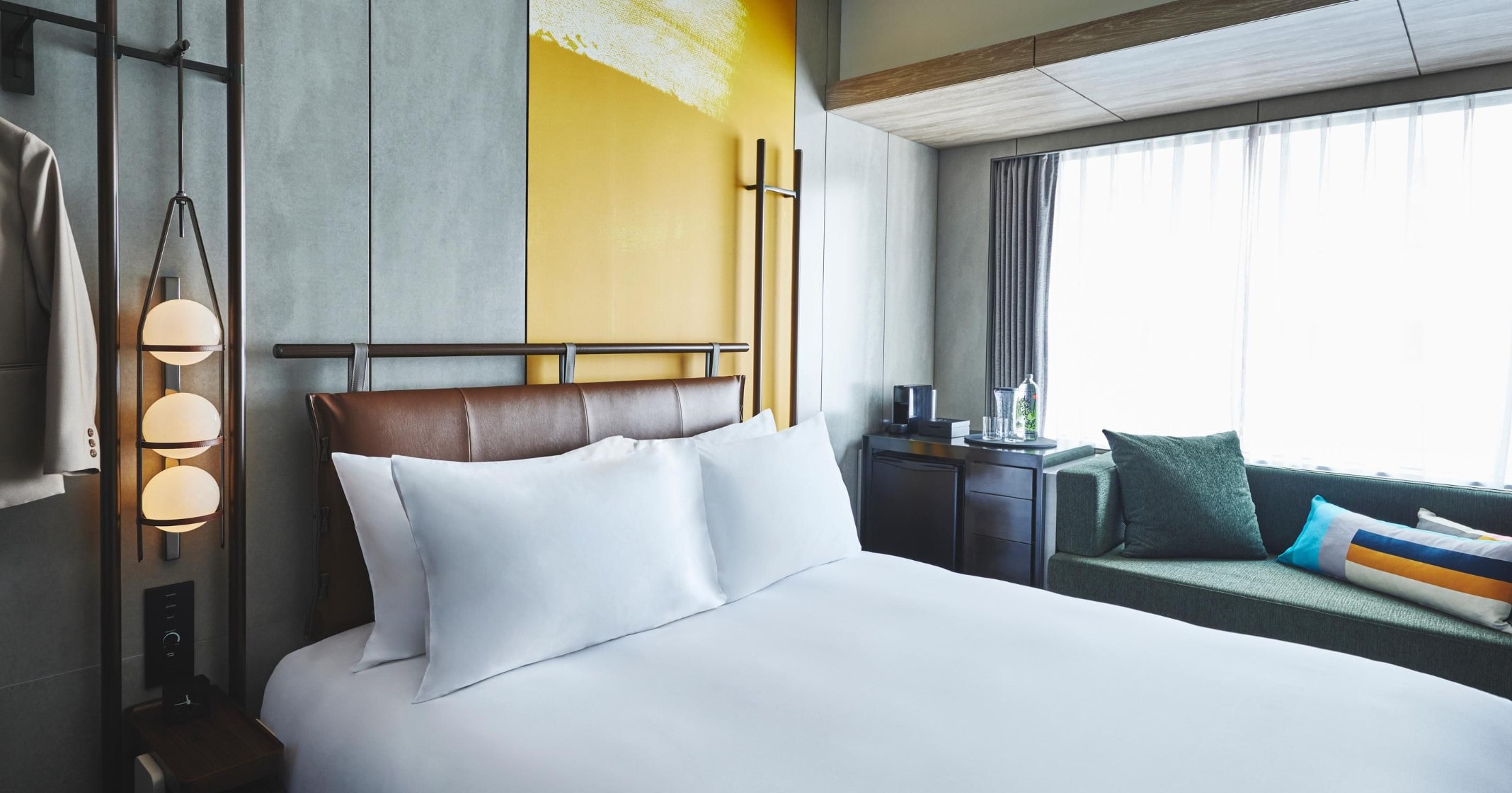 Welcoming guests on May 30, 2023, voco Osaka Central (voco 大阪セントラル) emerges as a beacon of hospitality in Kyomachibori, Osaka.
As IHG Hotels & Resorts' premium brand with 45 global locations, voco marks its Japanese debut. Boasting 191 well-appointed guest rooms, the hotel offers a medley of facilities, including restaurants, cafes & bars, a fitness room, and versatile meeting spaces. The avant-garde design embraces a fusion of unpretentious service and distinct social areas, featuring reclaimed ancient wood, creating a captivating ambiance. Showcasing a commitment to sustainability, voco Osaka Central introduces eco-friendly practices such as plant-derived bulk amenities, filtered water instead of plastic bottles, water-saving showers, and bamboo-based amenities – a testament to its environmentally-conscious ethos.
<<Book "voco Osaka Central" at the best price!!>>
4. Cuvee J2 Hotel Osaka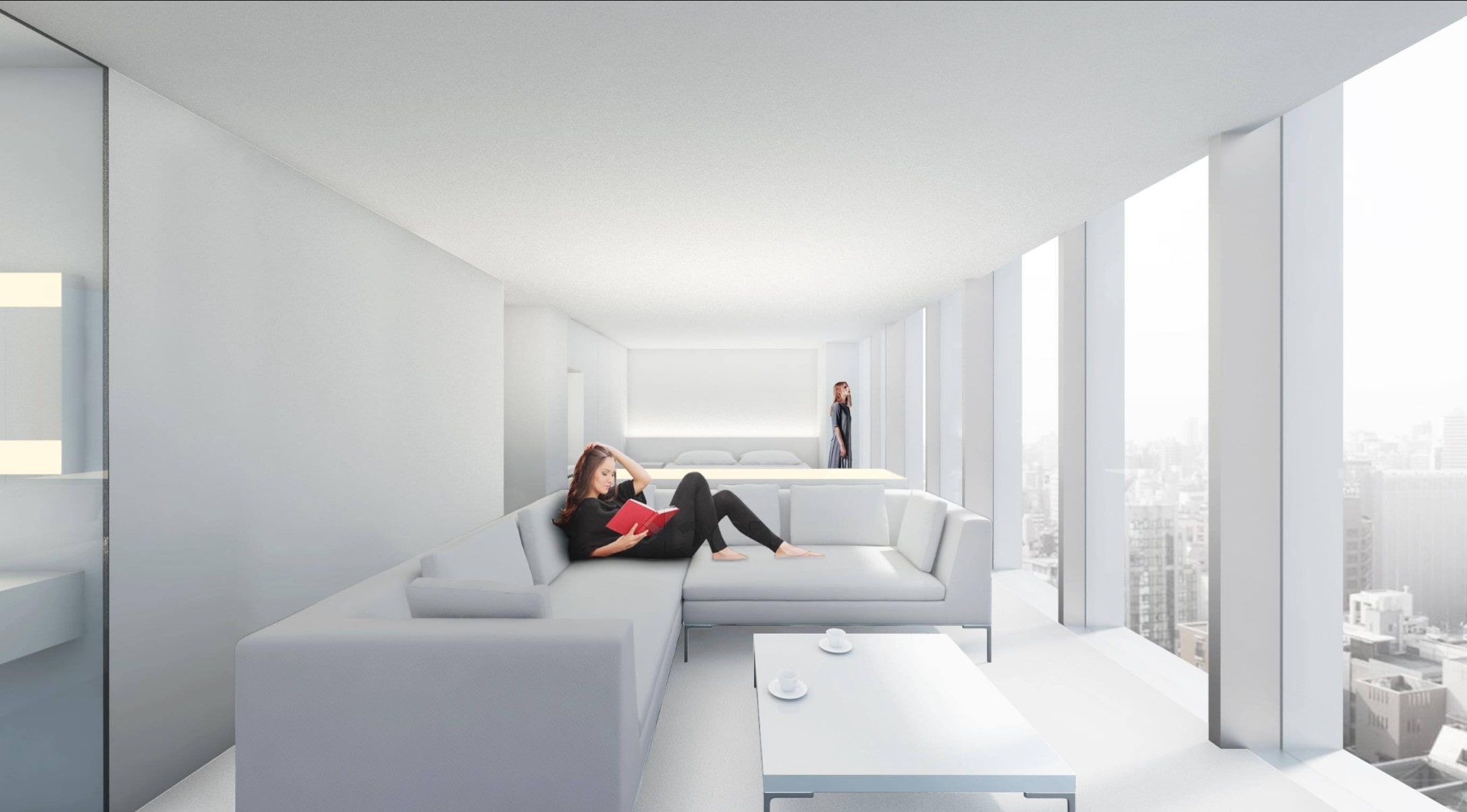 Set to open in autumn 2023 in Minamisenba, Osaka, the Cuvee J2 Hotel Osaka promises a one-of-a-kind experience as the world's first official champagne hotel.
Developed by "Onko Chishin Co., Ltd.," renowned for curating small luxury hotels, this exceptional establishment revolves around the concept of "enjoying champagne with all five senses." Collaborating with 11 prestigious champagne houses, each of the 11 guest rooms will embody the distinct essence of its maison, accompanied by personalized messages and a bottle of champagne from the respective house. On the 2nd floor, "AWA SUSHI" will captivate guests with a unique culinary fusion, combining sushi and champagne in a tantalizing gastronomic harmony. The restaurant offers only 10 exclusive counter seats, necessitating advance reservations, and extends a warm welcome to non-hotel guests as well.
5. Hotel Wing International Premium Osaka Shinsekai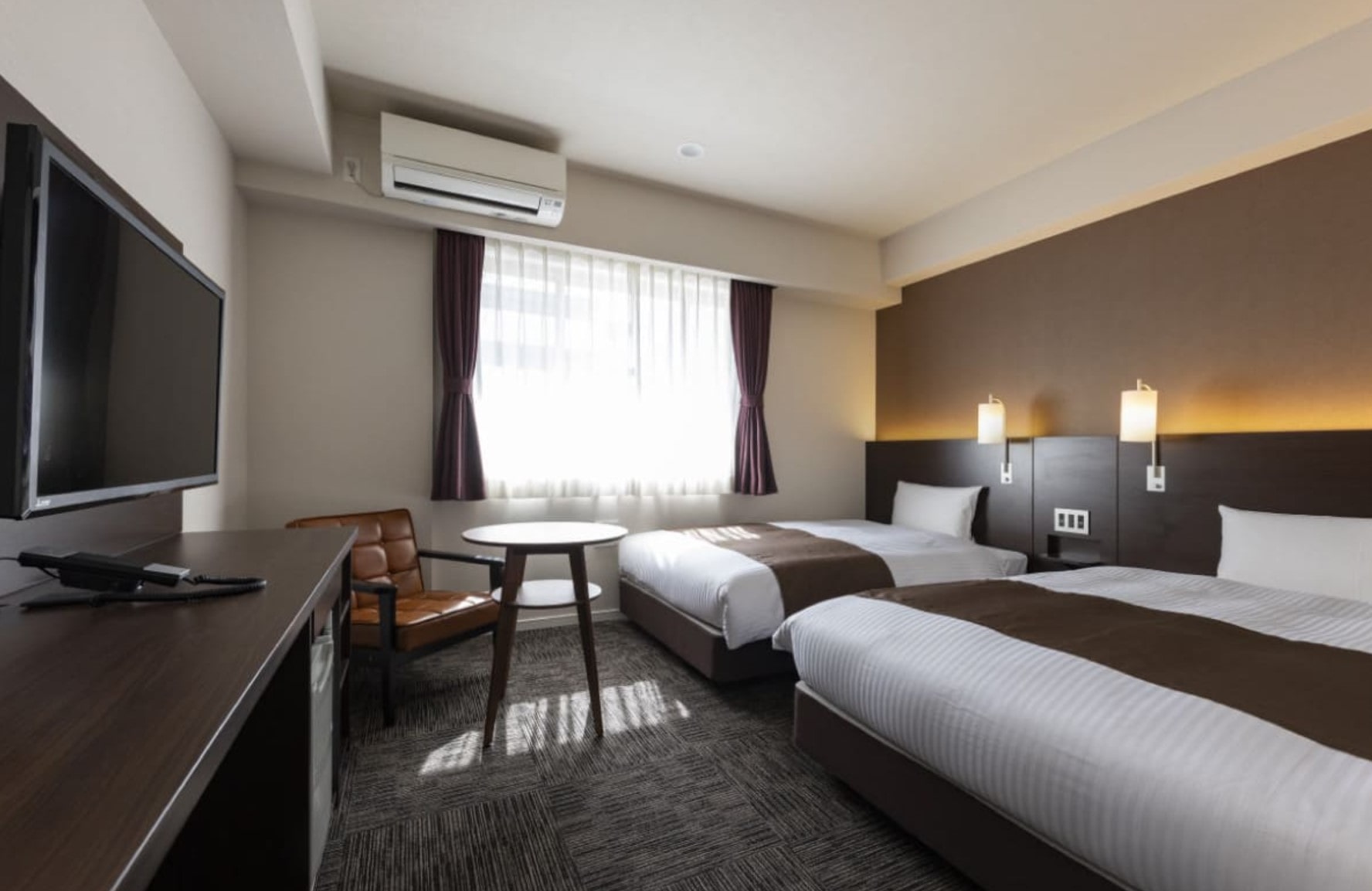 Recently opened on March 15, 2023, Hotel Wing International Premium Osaka Shinsekai (ホテルウィングインターナショナルプレミアム大阪新世界) is nestled in Naniwa Ward, precisely in the vibrant Shinsekai area, a mere 2-minute walk from the iconic "Tsutenkaku Tower."
Its strategic location ensures easy access to popular tourist destinations like Tennoji and Namba, reachable within 10 minutes by train, Umeda and Osaka Dome within 20 minutes, and Kansai Airport within 45 minutes. Adjacent to the station, the hotel is surrounded by large commercial facilities and convenience stores, making it an ideal choice for both leisure and business travelers.
As the third addition to the Hotel Wing chain in Osaka, the hotel prides itself on a buffet-style dining experience featuring delectable Osaka local delicacies delighting guests with a wide array of Japanese and Western dishes. Boasting a total of 128 rooms, it caters to various accommodation needs with comfort and style.
<<Book "Hotel Wing International Premium Osaka Shinsekai" at the best price!!>>
6. Hotel Sanrriott Osaka Honmachi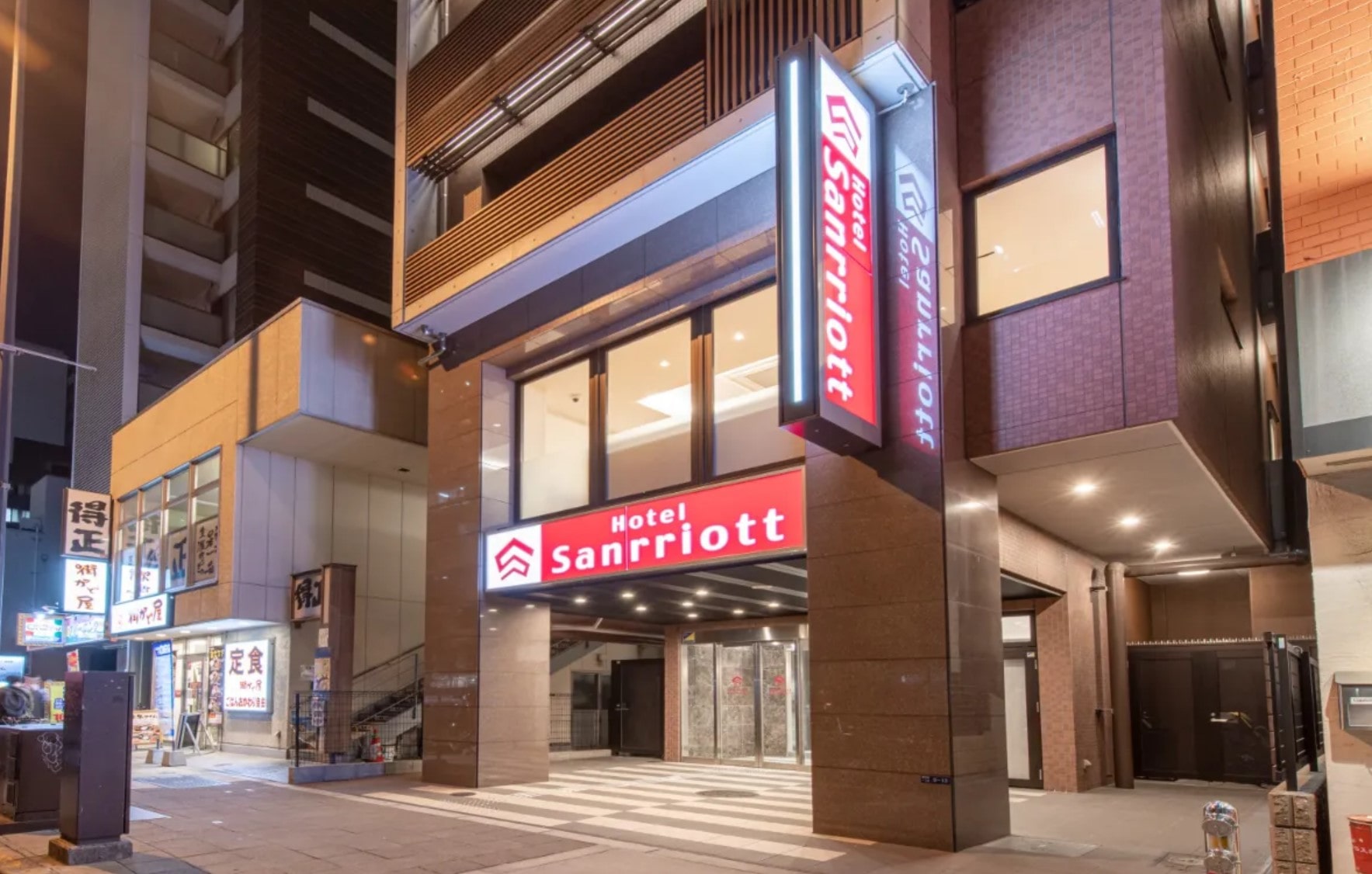 Next on our list is Hotel Sanrriott Osaka Honmachi (ホテルサンリオット大阪本町) which opened in June 2023. This hotel stands proudly in the vibrant Osaka Hommachi area, serving as a perfect base for both business and tourism.
With excellent access to various Osaka Metro lines, it caters to the needs of business and leisure travelers alike. Offering the convenience of 24-hour check-in, guests can confidently plan their stay, regardless of late-night arrivals or early-morning departures. The hotel houses 113 rooms, thoughtfully designed with a blend of modern aesthetics and functionality, ensuring utmost comfort with premium bedding and amenities.
Its inviting café lounge, bathed in natural light and tranquil ambiance, operates 24/7, featuring 39 seats, power outlets, and high-speed Wi-Fi, making it an ideal retreat for relaxation amidst work or travel endeavors.
<<Book "Hotel Sanrriott Osaka Honmachi" at the best price!!>>
7. The b Namba-Kuromon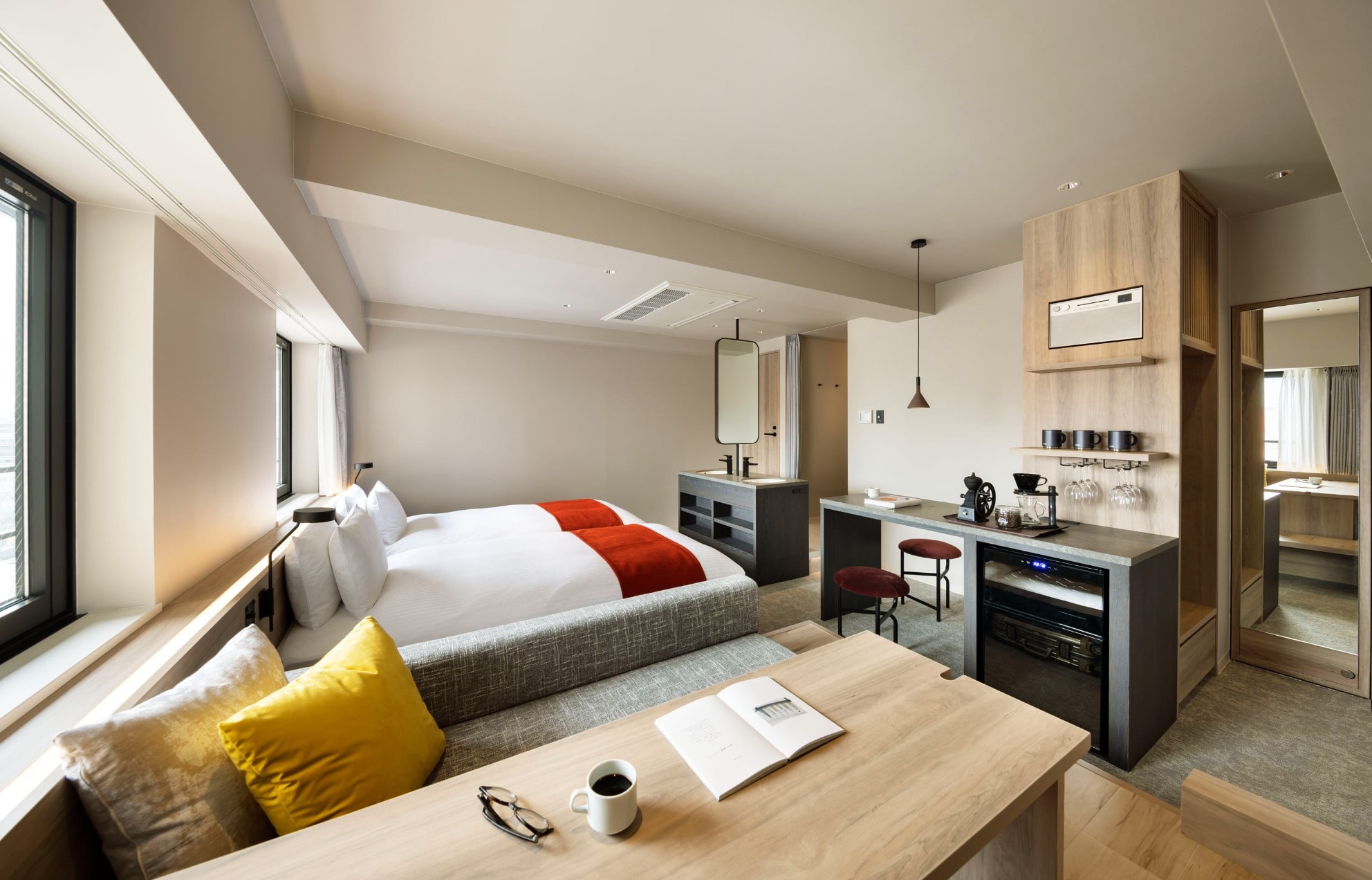 Opening its doors on June 15, 2023, The b Namba-Kuromon (the b なんば黒門) finds its place in the lively Namba and bustling Kuromon Market area, beloved by foreign tourists.
Being one of the crucial bases for "the b hotels," which excels in inbound tourism, this hotel boasts excellent accessibility to major Osaka cities. With easy connections to Itami Airport, Kansai International Airport, JR, and municipal subway stations, it proves to be an ideal accommodation choice for both Kansai sightseeing and business travel. Taking over a previously closed hotel during the pandemic, "The b Namba Kuromon" strategically capitalizes on its location to draw visitors. The hotel offers 173 rooms, including the refurbished "the b Premium Room," featuring a spacious layout with a raised living area and mini bar counter.
<<Book "The b Namba-Kuromon" at the best price!!>>
8. APA Hotel & Resort Osaka Umeda-eki Tower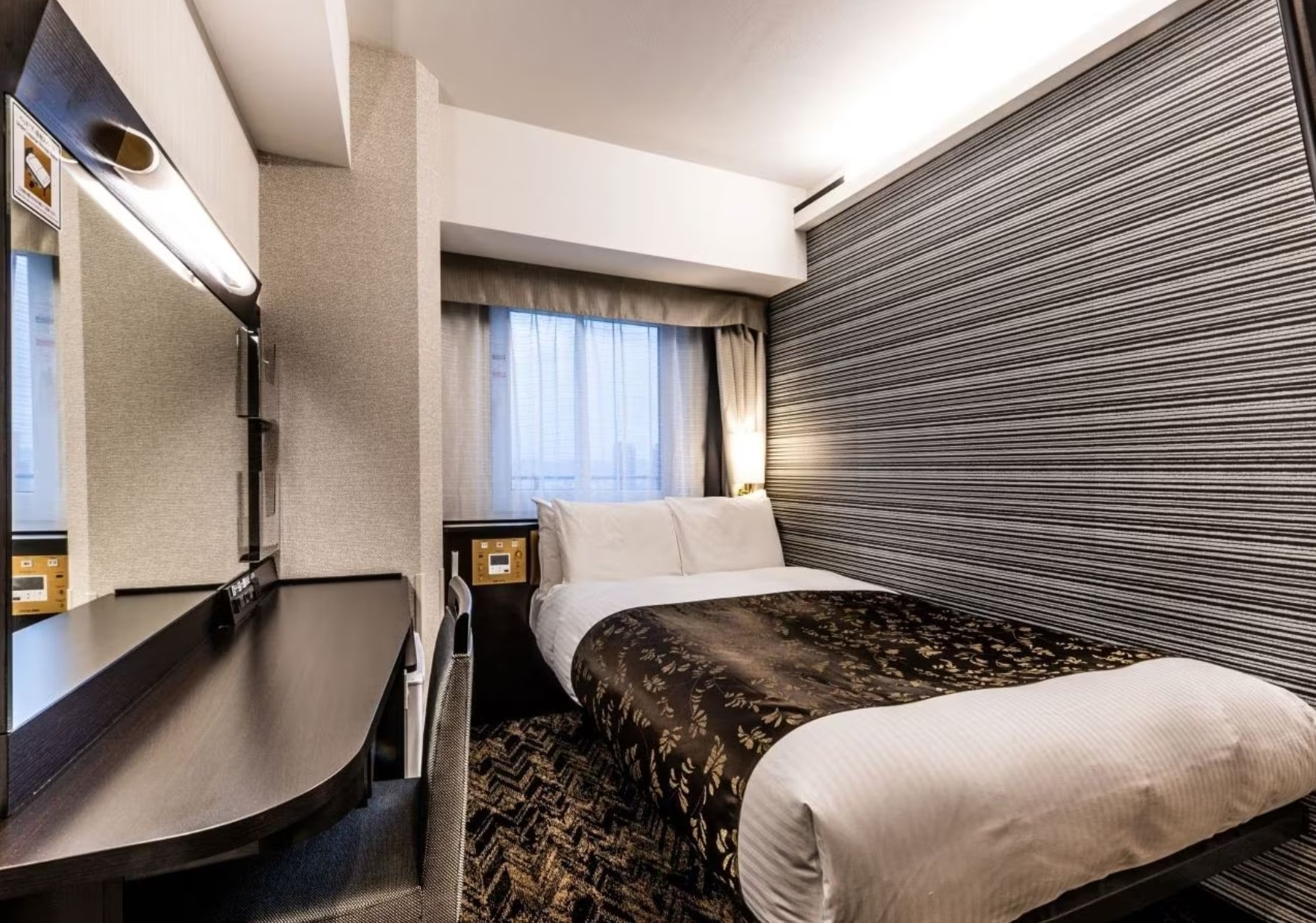 APA Hotel Co., Ltd., Japan's largest hotel network, proudly presents APA Hotel & Resort Osaka Umeda-eki Tower (アパホテル&リゾート 大阪梅田駅タワー), boasting a remarkable 1,704 rooms—the largest in western Japan.
Opening in February 2023, this 34-story high-rise tower stands as the grandest in western Japan, featuring the spacious "Genyo no Yu"(玄要の湯) large bath and open-air bath for guests to unwind amid the city's bustle. The top floor houses the "Bikkuriman Pool," granting guests a panoramic view of Umeda.
The hotel also encompasses restaurants, cafes, a fitness gym, a convenience store, an esthetic salon, and a miscellaneous goods shop. The direct-operated restaurant & bar "La Veranda Premium" on the third floor serves over 60 buffet items, embracing local ingredients and evoking a resort-like ambiance, perfect for brunch and dinner.
<<Book "APA Hotel & Resort Osaka Umeda-eki Tower" at the best price!!>>
9. Odysis Suites Osaka Airport Hotel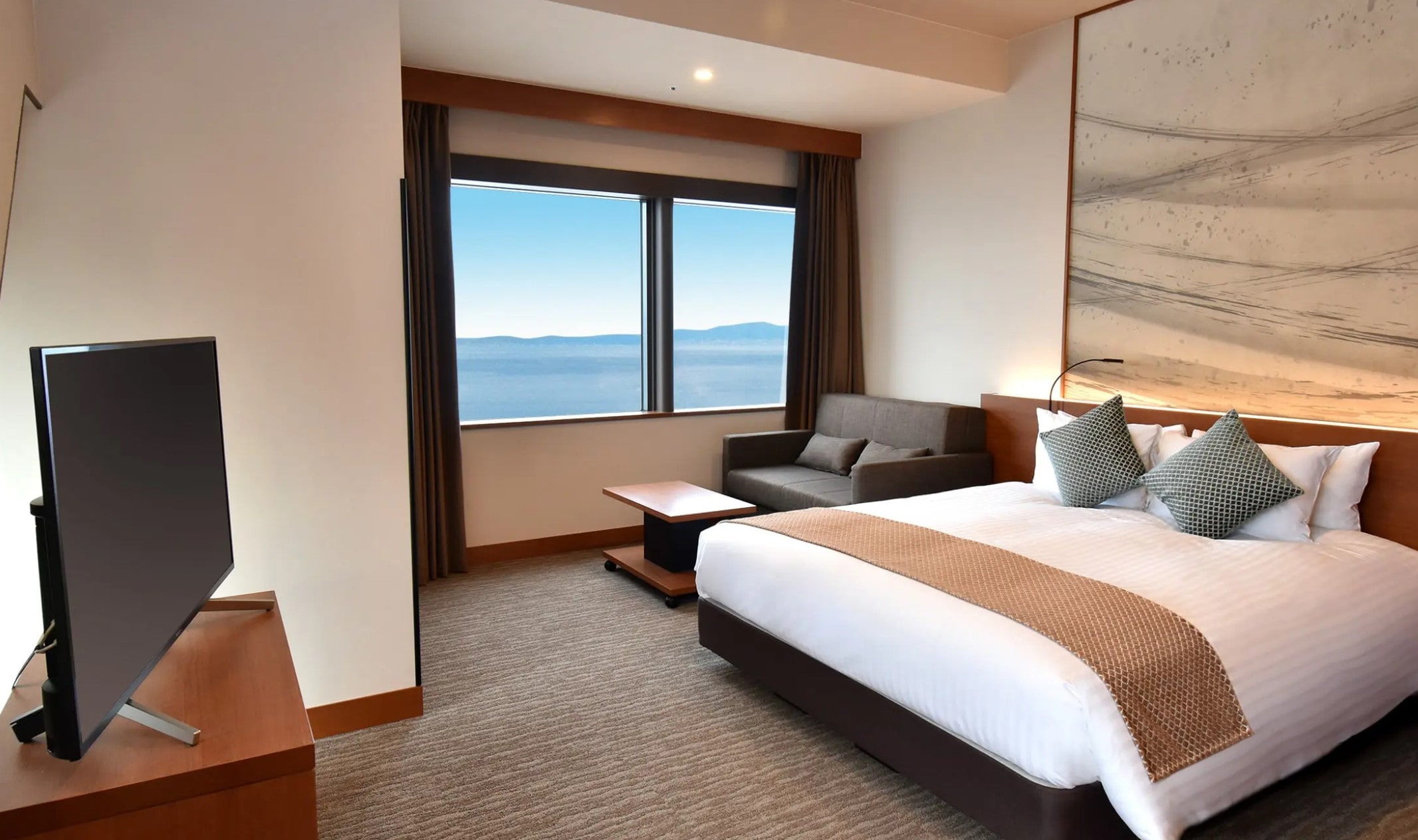 Opened in February 2023, Odysius Suites Osaka Airport Hotel (オディシススイーツ大阪エアポートホテル) is situated within SiS Rinku Tower (SiS りんくうタワー), occupying floors 1, 2, 15, 16, and 19-24, and 26.
The hotel offers a convenient location directly connected to "Rinku Town Station," providing easy access to JR and Nankai railways, with a quick 5-minute train ride to Kansai International Airport. It enjoys a privileged setting near popular attractions such as "Rinku Premium Outlets" housing around 250 domestic and international brands, "Rinku Park," and "Marble Beach".
The hotel boasts 258 rooms, comprising 193 twin rooms, 58 double rooms, and 7 suites. Approximately 60% of the guest rooms feature spacious accommodations of 30 square meters or more, featuring separate living and bedroom areas, creating a homelike atmosphere.
<<Book "Odysis Suites Osaka Airport Hotel" at the best price!!>>
10. Villa Fontaine Grand Osaka-Umeda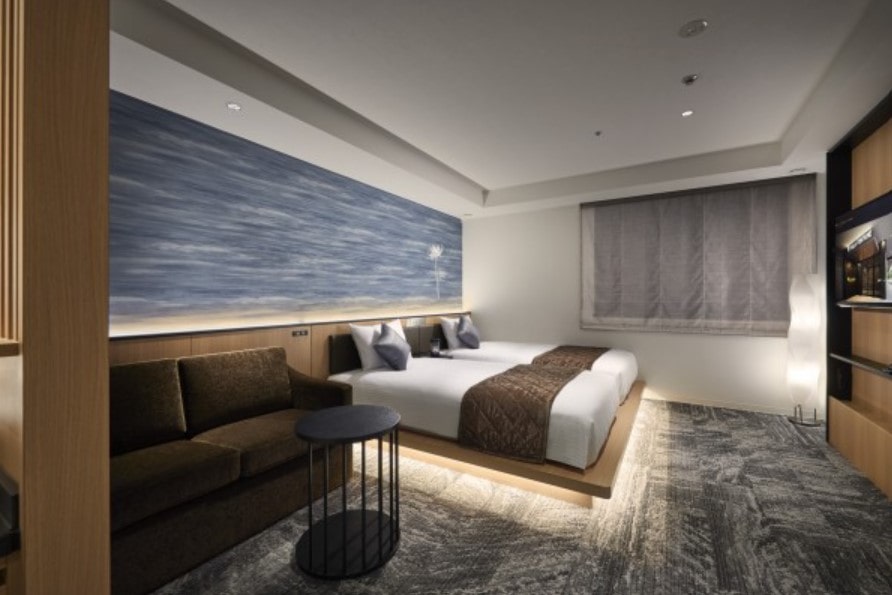 The newly opened Villa Fontaine Grand Osaka-Umeda (ホテル ヴィラフォンテーヌ グランド 大阪梅田) on August 1st, 2023, is located on the 4th to 8th floors of the "Umeda Garden" (梅田ガーデン), a high-rise complex tower in Osaka's economic and commercial center, Umeda.
Guests enjoy excellent transportation convenience as various stations, including JR Osaka Station, Hankyu Line, Hanshin Main Line, Osaka Metro Tanimachi Line "Higashi-Umeda" Station, and Midosuji Line "Umeda" Station, are within walking distance. Beyond accommodation, the hotel offers a premium stay experience. The on-site thermal bath facility, "SPA -IRORI-", provides a complimentary communal bath for hotel guests, and additional facilities such as a rock bath, enzyme bath, and private saunas at an extra cost. A delicious Japanese-style breakfast, focusing on fresh fish, is served to guests.
<<Book "Villa Fontaine Grand Osaka-Umeda" at the best price!!>>
---
▽Subscribe to our free news magazine!▽

For more information about Hotels and other accommodations in Japan, check our other articles below.
▽Related Articles▽
▼Editor's Picks▼
---