10 Best Ryokan in Japan to Stay at Least Once in Your Life
Experience a Luxurious Japanese stay at some of the best Ryokan in Japan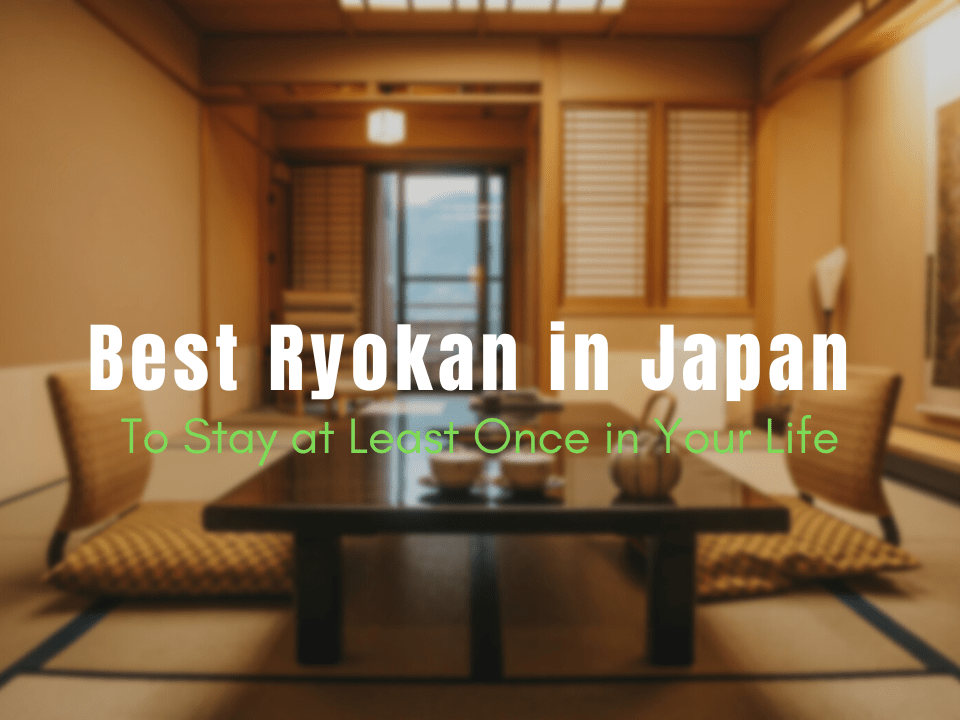 When looking for a hotel to stay in during a trip, there are two types of people. Those who want to stay at the cheapest place possible so that they can spend their money on other things, and those who want to spend money in the hotel because they consider the hotel experience is part of the trip.
If you are the latter type, hopefully, this article is for you.
When you plan on visiting Japan and are looking for hotels, there's a good chance you will encounter the word "Ryokan" frequently. Ryokan (旅館) are basically hotels that are more inclined to have Japanese-style rooms (as opposed to "Hotels" that are more inclined to be Western-type).
In this article, I will introduce to you our list of the 10 best Ryokan in Japan to stay at least once in your life. I've chosen ryokan from different parts in Japan, so if you happen to be traveling near one of these places, take a minute to check these out because staying in these places will definitely enrich your Japanese journey.
*Please note that this article contains affiliate links.
---
1. Takimotokan (Hokkaido)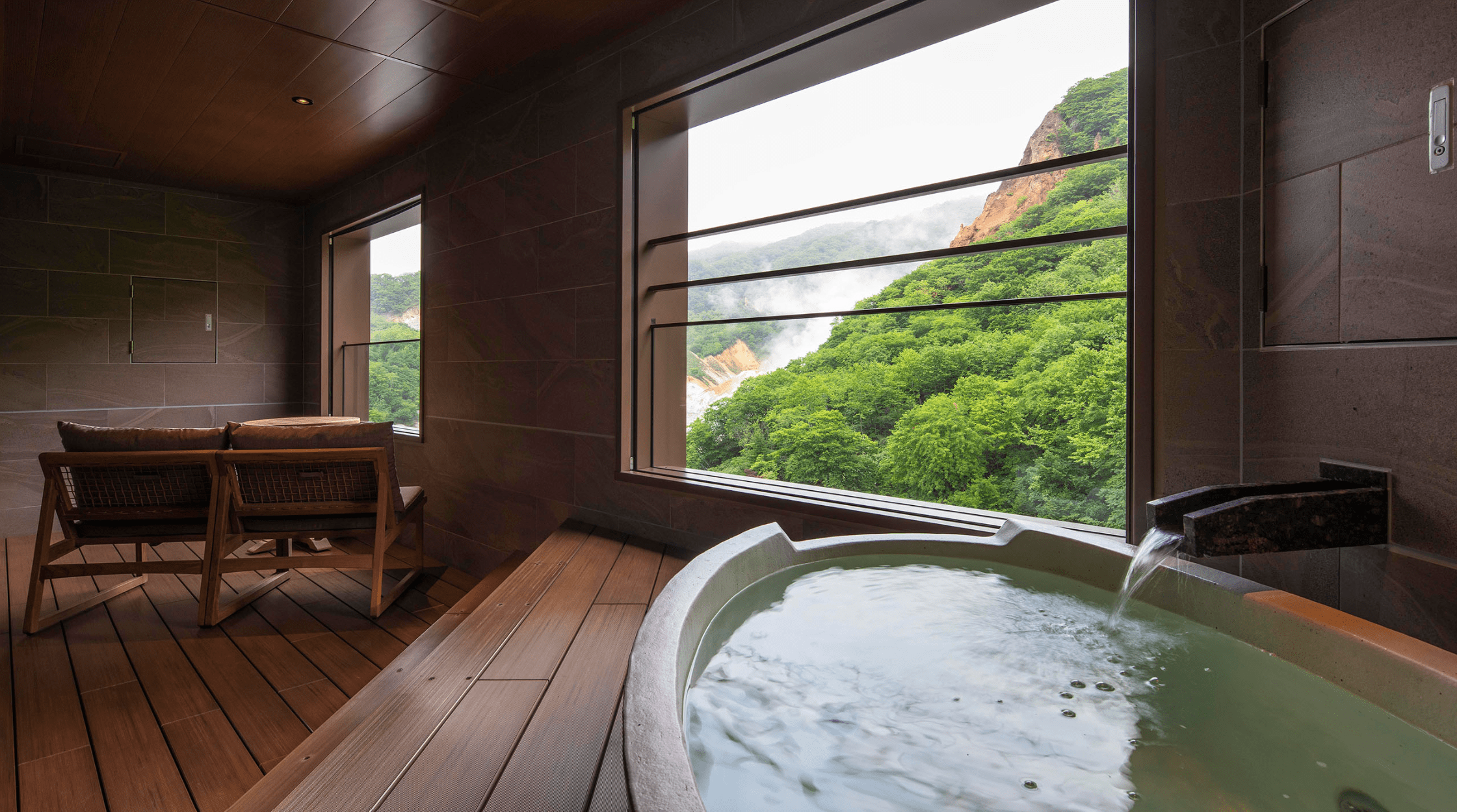 The first ryokan on our list is Takimotokan (第一滝本館) located in Noboribetsu, Hokkaido. One of the things that make a ryokan special is the quality of its Onsen (hot spring bath), and in the case of Takimotokan, it is in the Noboribetsu Onsen town, guaranteeing a great onsen experience.
The onsen space of this ryokan has 35 bathtubs in an area of 5,000 square meters. Or you can also choose a room with a private onsen with a great view out the window.
The ryokan has two restaurants: a traditional Japanese-style restaurant and buffet-style dining. The famous tourist spot Jigokudani (地獄谷) is right next to this ryokan, so you can easily access it.
<<Book "Takimotokan" at the best price!!>>
2. Sekitaitei Ishida (Nagano)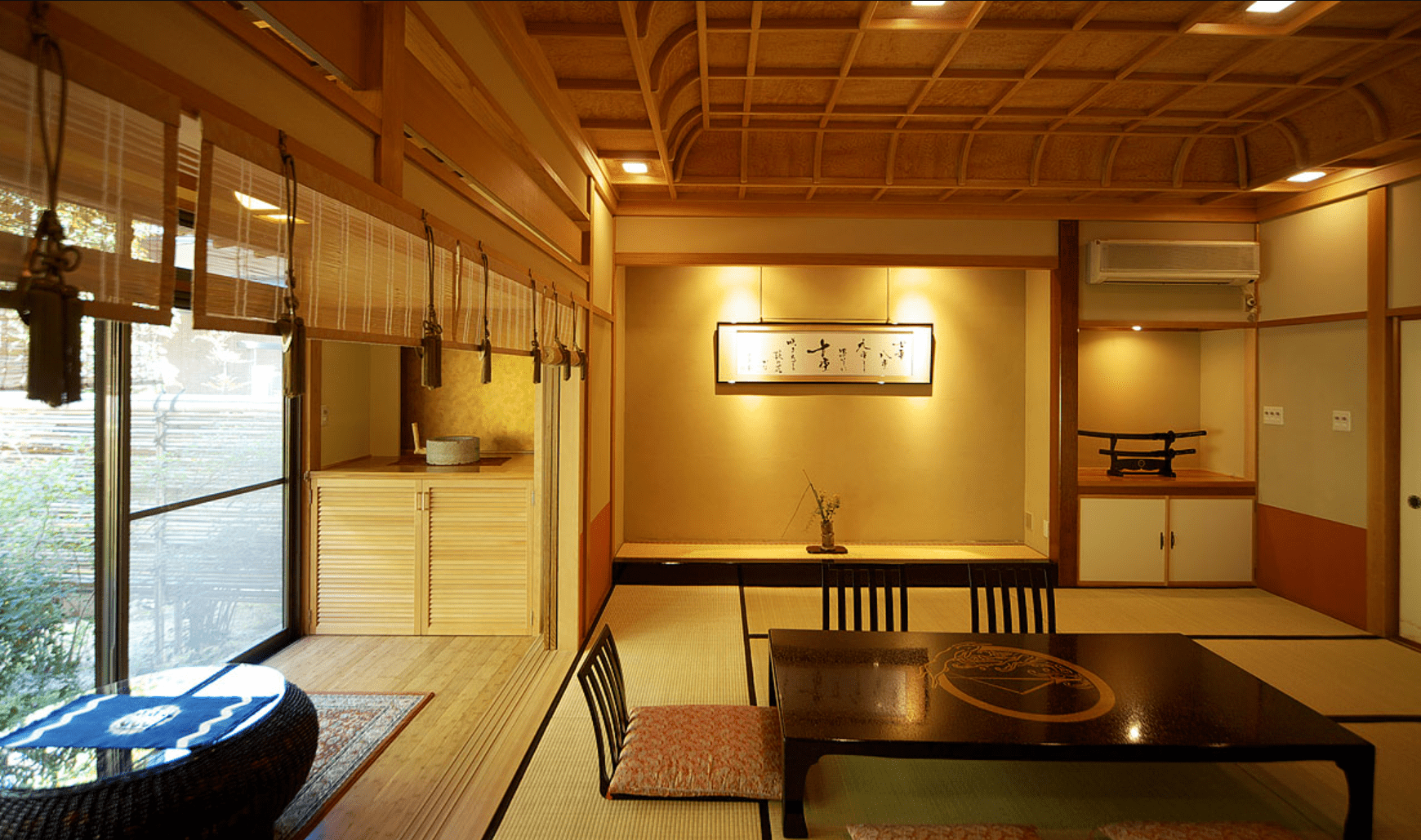 The next ryokan on this list is Sekitaitei Ishida (石苔亭 いしだ). Located in Achimura which is a small onsen town in Nagano prefecture surrounded by beautiful mountains and a crystal-clear river.
Achimura is also known to be one of the best places to see the stars at night. During summer, you can go to the top of a mountain to see the spectacular starry sky in a way you won't be able elsewhere.
The ryokan is a little removed from the nearest train station, but you can book a bus to pick you up at the station.
<<Book "Sekitaitei Ishida" at the best price!!>>
3. Chinzanso Tokyo (Tokyo)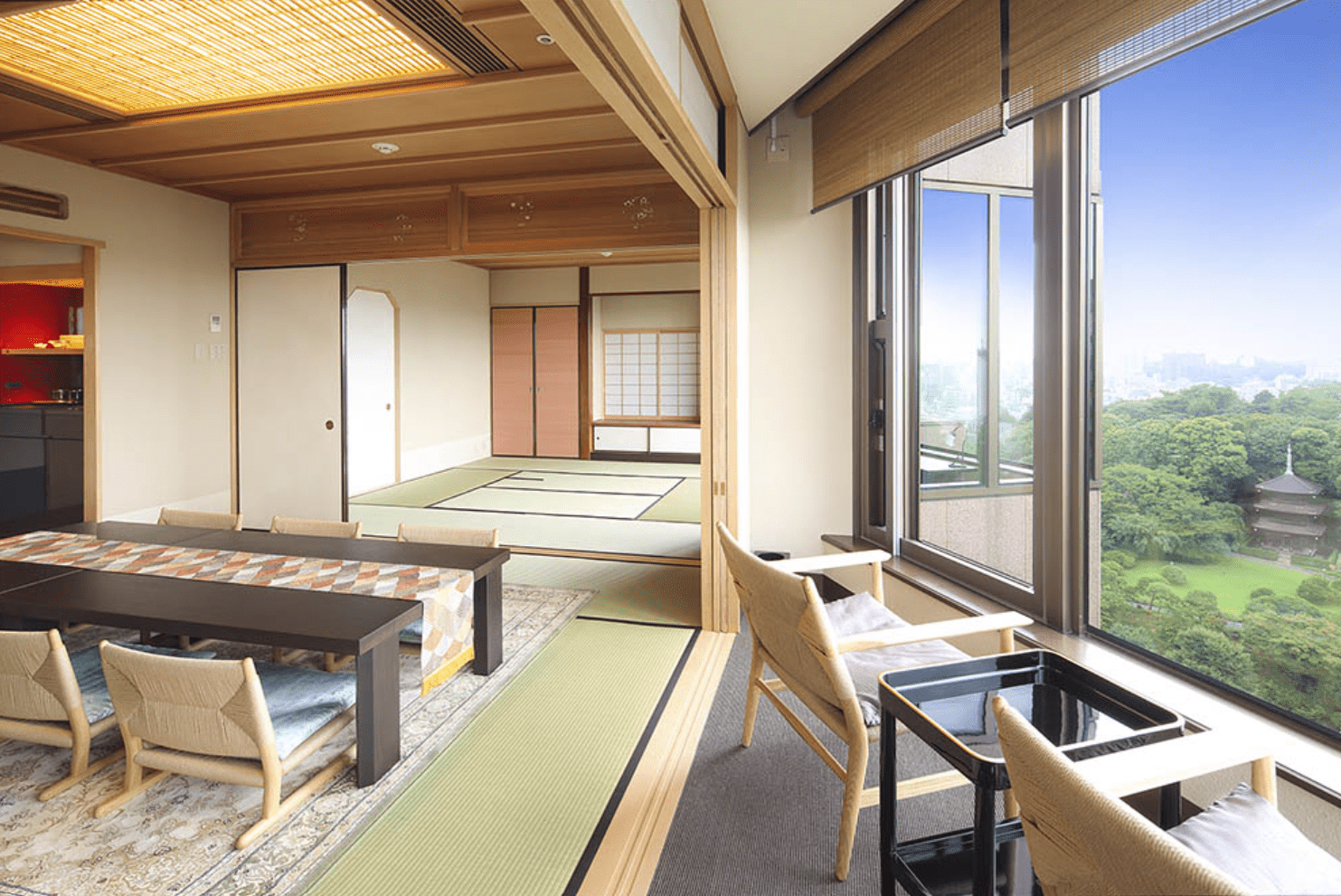 If you think ryokan is something you can only enjoy when visiting rural areas, don't worry. You can also have the ryokan experience in Tokyo. Hotel Chinzanso Tokyo (ホテル椿山荘東京) is, as it states in the name, a Hotel, but also classifies as a ryokan because they offer both Japanese-style rooms as well as western-style rooms.
This five-star hotel has a long history and got its name because of the over 1,000 camellia trees you can find in its beautiful garden. In 2020, they even started to create a sea of clouds within the garden which has become a popular attraction.
If you want to have a luxurious Japanese-style hotel experience, this is your place.
<<Book "Chinzanso Tokyo" at the best price!!>>
4. Hakone Ginyu (Kanagawa)
If you like onsen, then you may already know that Hakone is a popular onsen area, not that far away from Tokyo. Although there are many fantastic ryokan in this area, we would like to introduce Hakone Ginyu (箱根吟遊). Located at the top of a small mountain (420m), this ryokan is completely surrounded by greenery and has a spectacular view that wildly changes depending on the season that you choose to stay.
The ryokan and the rooms are traditional while also having a modern feel. You can enjoy the Japanese-style onsen as well as the SPA.
<<Book "Hakone Ginyu" at the best price!!>>
5. Konansou (Yamanashi)
One of the most popular onsen areas in Japan among international visitors is without a doubt near Mt Fuji. Fuji Kawaguchiko Onsen Konansou (富士河口湖温泉郷 湖南荘) is one of the many ryokan around the tallest and most beautiful mountain in Japan.
Located just 10 minutes away from the nearest train station, this ryokan has great accessibility as well as being near Lake Kawaguchiko which is one of the most popular spots to enjoy the view of Mt Fuji.
The onsen area has a wide variety of bathtubs, so you can find the type that suits you better to relax and enjoy the effects of the hot spring.
<<Book "Konansou" at the best price!!>>
6. Kagaya (Ishikawa)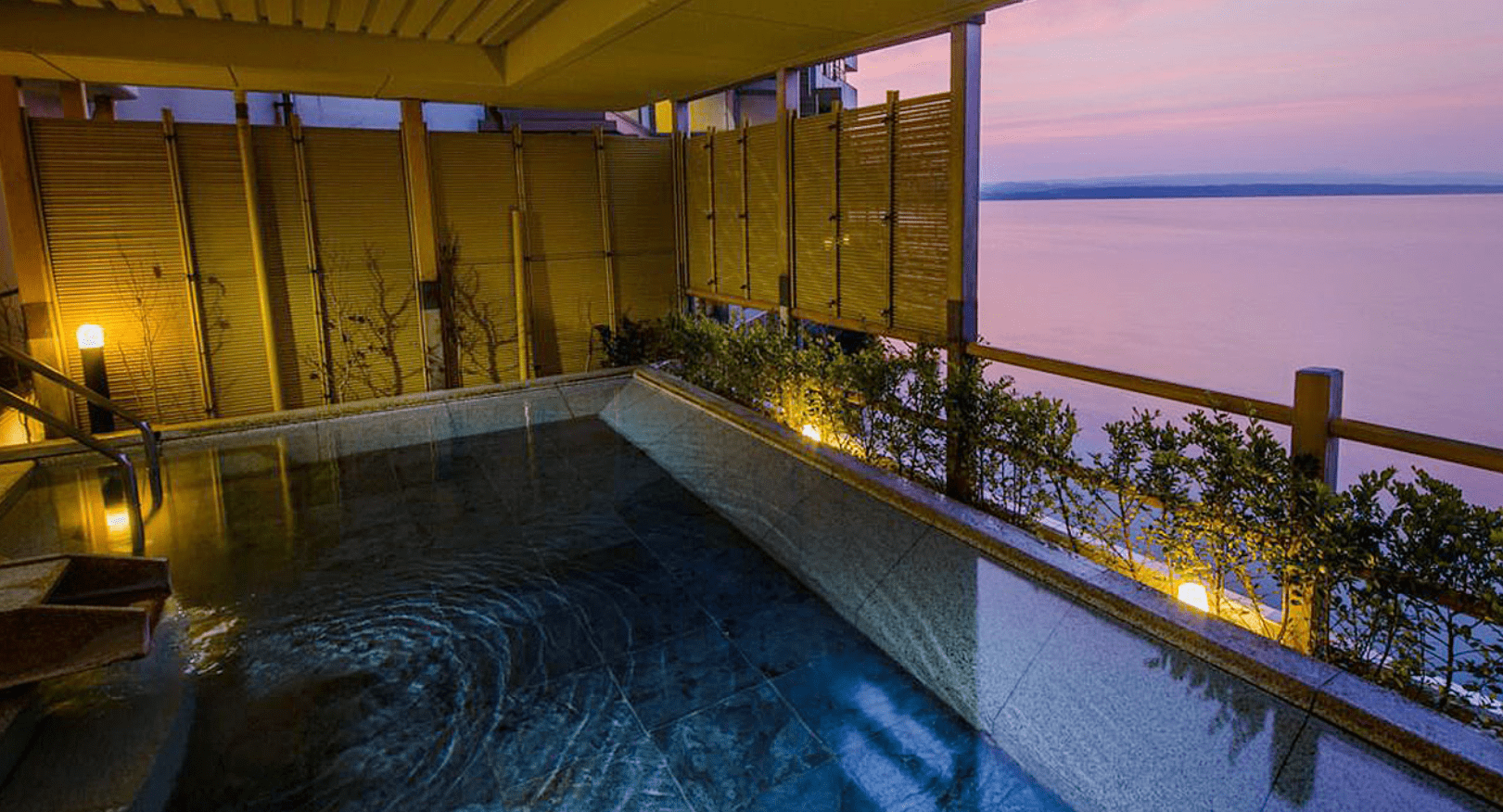 While the last ryokan is popular among international visitors, the next one is one that is highly renowned by Japanese visitors. Wakura Onsen Kagaya (和倉温泉 加賀屋) is a ryokan located at the tip of the Noto peninsula, Ishikawa prefecture. This long-running ryokan has a history of over 110 years and has a spectacular and uninterrupted view of the Sea of Japan.
The hot spring in this town actually comes from the ocean, making it a particular type among the other onsen on this list. The ryokan is also known for the various shows that they provide such as instrumental shows and even magic shows.
<<Book "Kagaya" at the best price!!>>
7. Kadensho (Kyoto)
We proceed even further to the west of Japan where we have Arashiyama Onsen Kadensho (嵐山温泉 花伝抄). This ryokan is located in the popular tourist area of Arashiyama in Kyoto. Its great location makes it very convenient for those who want to explore that side of Kyoto, but that is not what makes this ryokan special.
This ryokan provides three types of rooms which are all designed in a Kyoto style. And you can enjoy the onsen either in the public baths or in one of the private rental baths that they also offer (for those who are not used to the idea of public baths).
Another great thing about this ryokan is the authentic Kyoto-style Kaiseki meals.
<<Book "Kadensho" at the best price!!>>
8. Fushioukaku (Osaka)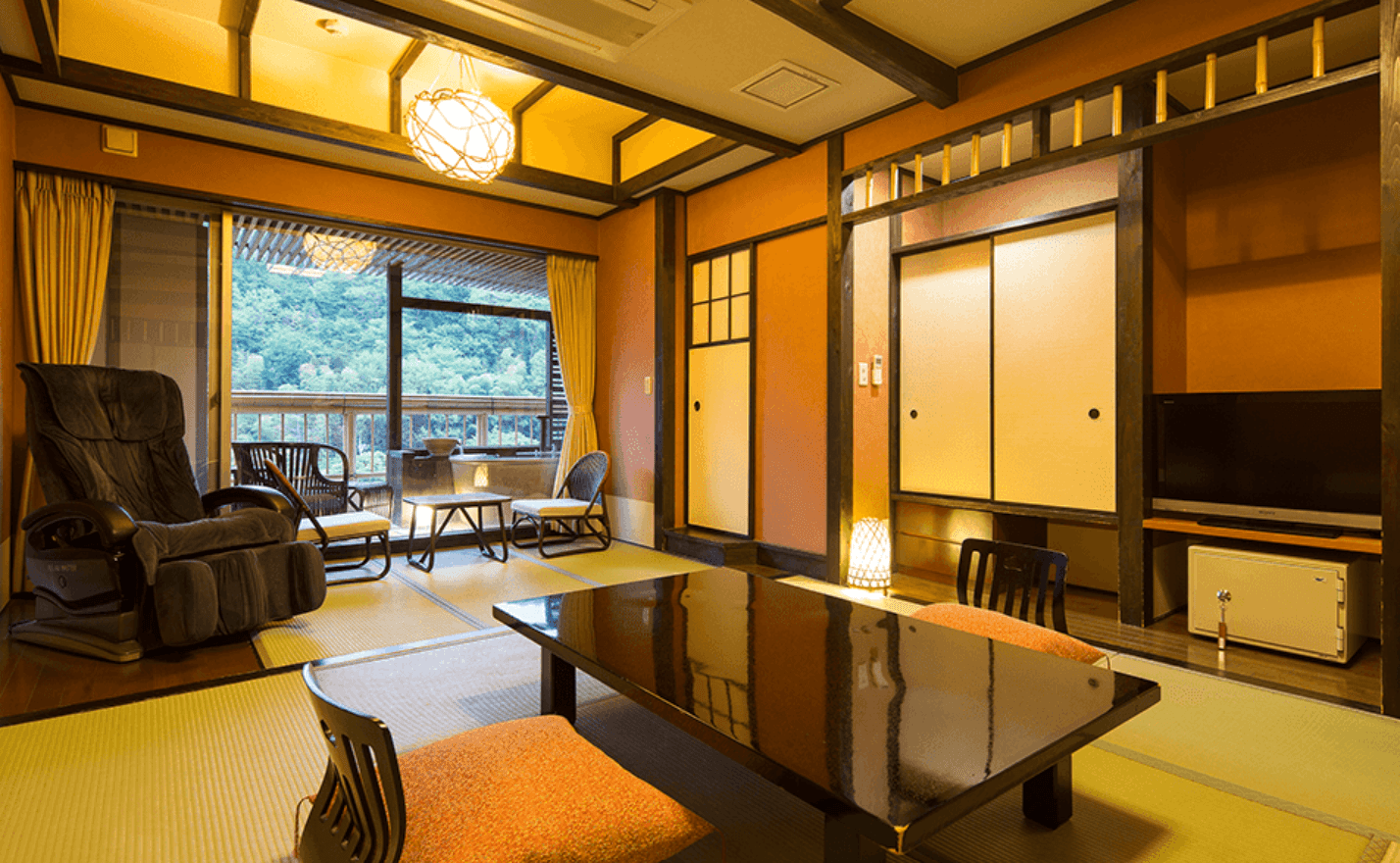 Osaka, another highly popular city to visit among international visitors, also offers great ryokan where you can experience Japanese-style Omotenashi (hospitality).
Fushioukaku (不死王閣) is located in the north-west side of Osaka. One of the attractive points about this ryokan is the fact that it can be accessed easily from central Osaka, but still be able to experience a quiet, peaceful moment in a ryokan surrounded by greenery.
Osaka is not particularly known for having many onsen areas, but this is one place that has been popular for many years. The building in itself has a retro feel which also adds a sense of reassurance.
<<Book "Fushioukaku" at the best price!!>>
9. Hakusuikan (Kagoshima)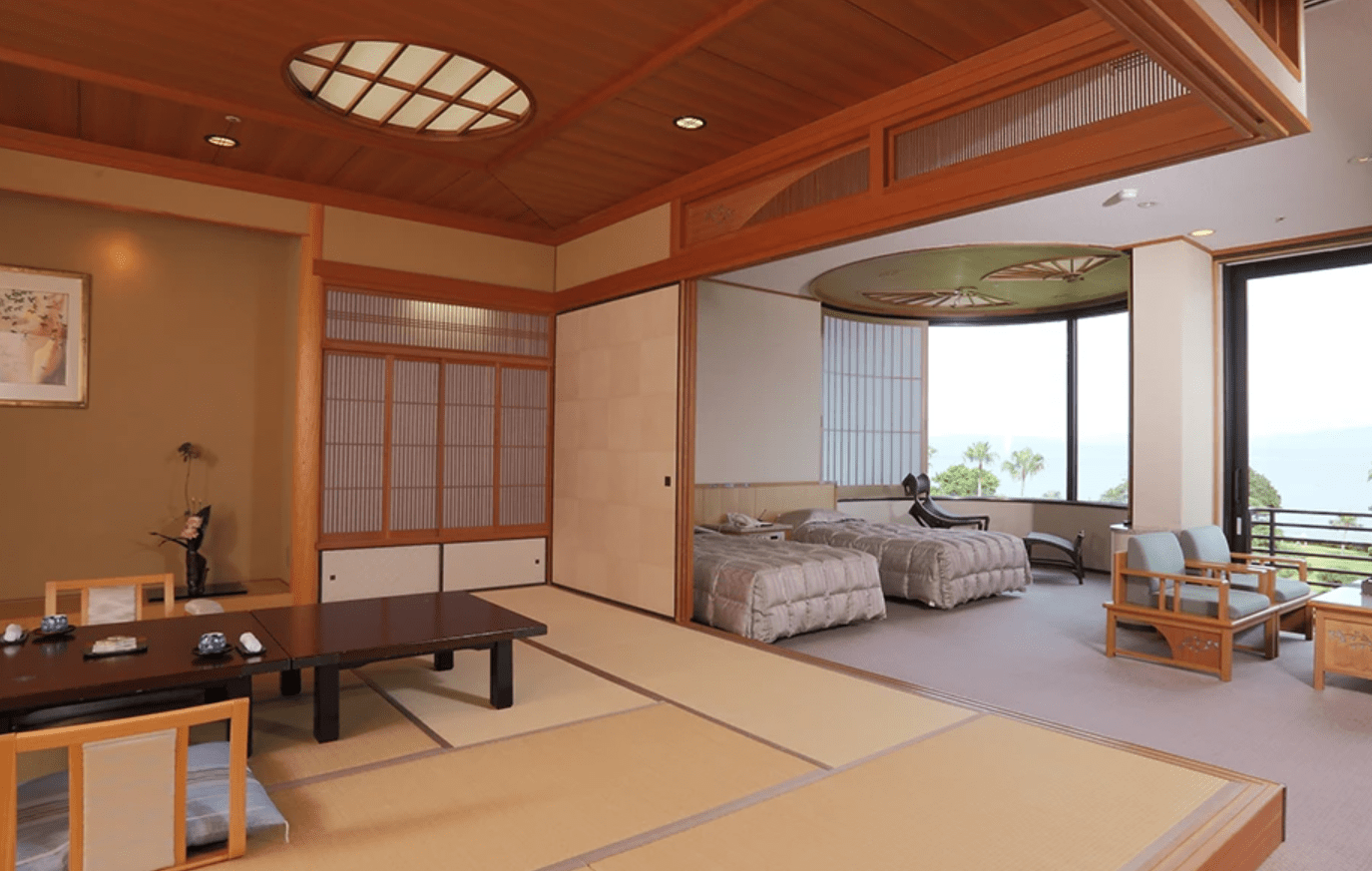 Next on our list, we go way south. Sunamushi Onsen Ibusuki Hakusuikan (砂むし温泉 指宿白水館) is a ryokan located in the southmost area of Kyushu, the town of Ibusuki, Kagoshima prefecture.
The first thing you will notice is the pleasant weather of Ibusuki which gives a different feel from the usual onsen experience.
One thing we strongly recommend that you do is the Sunamusiburo (砂蒸し風呂) which can be translated to "sand bath" and consists of laying on the warm sand (in a bathing suit) and covering your whole body (except the head) with sand.
You can also enjoy bathing in the sea which is right in front of the ryokan.
<<Book "Hakusuikan" at the best price!!>>
10. Hyakunagaran (Okinawa)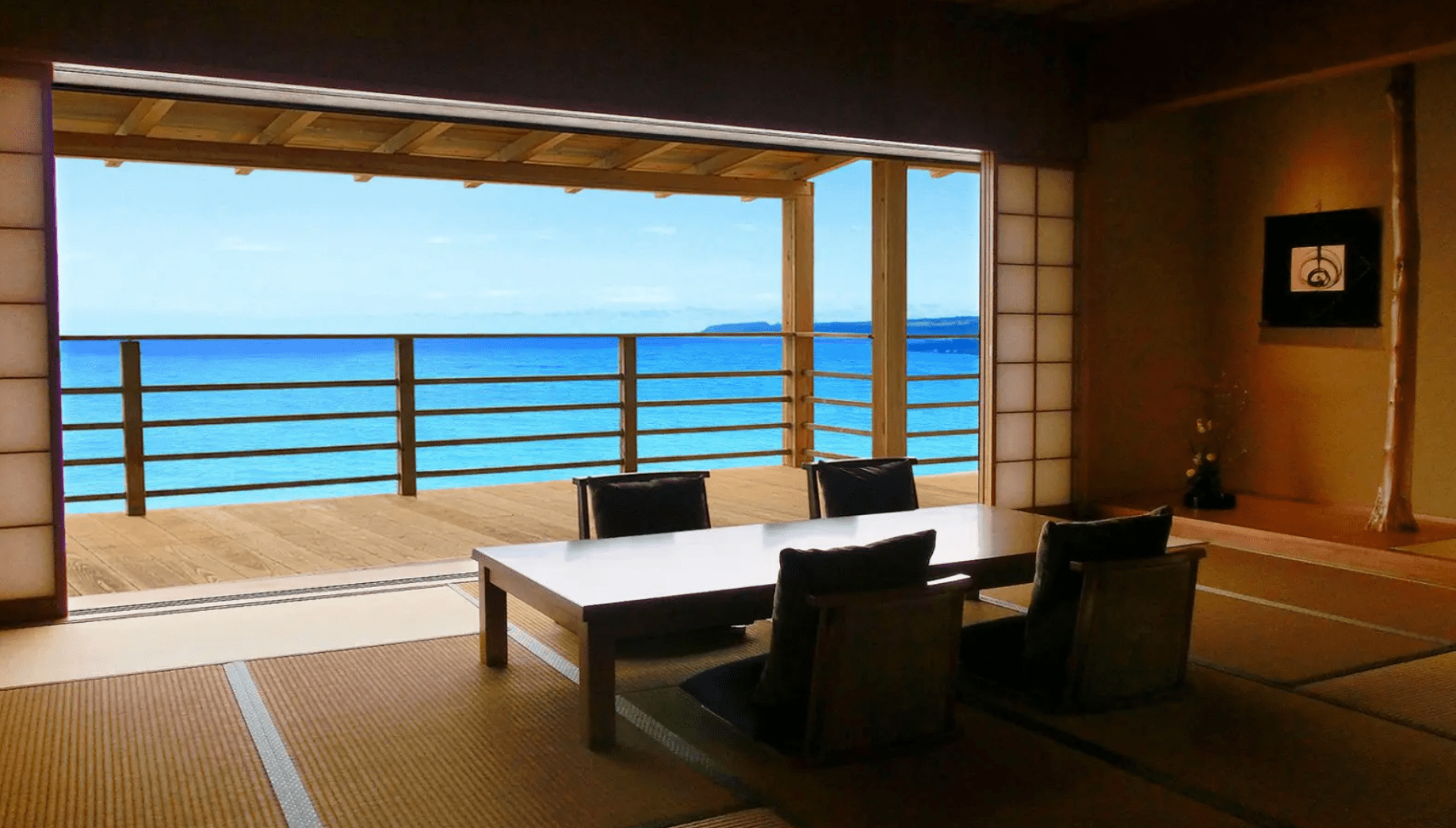 And lastly, on our list, we go to the southmost prefecture of Japan. Hyakunagaran (百名伽藍) is a small, luxury-type ryokan in Okinawa where you can have a different experience from the usual, western-style resort hotels on the island.
Enjoy the spectacular ocean view from your room and also enjoy the unique meals prepared with local seasonal ingredients.
The service is top-class and the rooms are luxurious but simplistic at the same time, providing an ideal peaceful time that will remove all kinds of stresses from your body.
<<Book "Hyakunagaran" at the best price!!>>
---
I hope this article was helpful for those who are looking for a unique and luxurious experience when traveling to Japan. If you're planning on staying at a nice place, might as well be a nice place where you can also have a uniquely Japanese experience.
In the following article, we have compiled information on various types of accommodations in Japan, including hotels and traditional Ryokan. With our Japan Accommodation Guide, find the perfect lodging experience for you!
▽Subscribe to our free news magazine!▽

For more information about hotels, ryokan, and onsen in Japan, check these articles below.
▽ Related Articles ▽
▼ Editor's Picks ▼
---