Best Things to Do in Chichibu
Chichibu: a small mountain town near Tokyo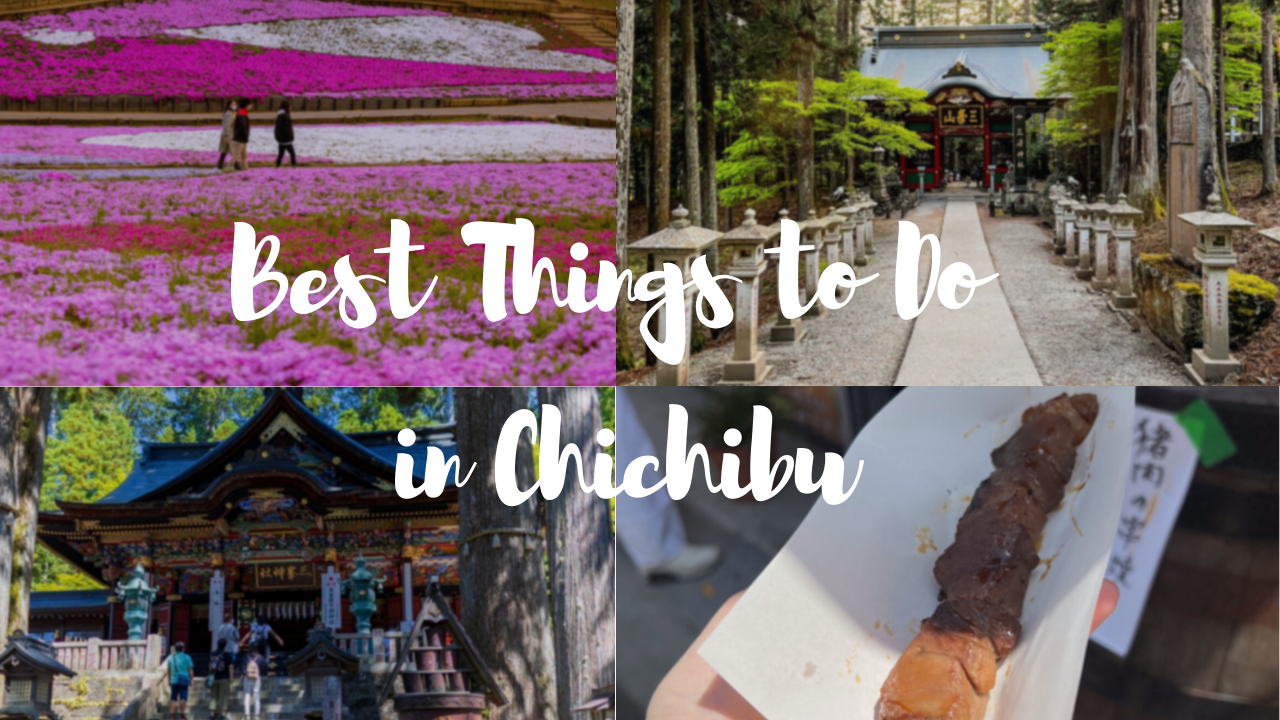 Tokyo is definitely a city where you always have something to do or see. You can live here for years and surely you will rarely say "there is nothing I haven't done/seen already". However, it is also true that it is just that, a mega city, full of buildings (although with several fairly large parks).
With the stress of everyday life, getting on the train, crowded streets, etc. many people are looking forward to the weekend to get out of the city and disconnect. The problem is that as everyone wants to do the same, in the end the most famous destinations from Tokyo, like Kamakura or Kawagoe, end up full of people on weekends, but today I bring you a city where you can enjoy nature, traditional Japan and with less people!
Chichibu is a city in the Saitama locality that is less than two hours away from Tokyo and is also one of the most popular destinations for Tokyoites when they want to take a day trip.
I recently went to spend a day with my friends in Chichibu and I loved the city so today I want to bring you my top 3 places to see in Chichibu!
Chichibu Shrine
Chichibu Shrine is the main shrine of the city, famous for its Chichibu Night Festival in December, one of the most famous festivals in Kanto.
Another curiosity is that this shrine has special omikuji. For those who don't know, the omijuki are a type of amulet of Japanese shrines. Basically they are strips of paper that contain your fortune. The usual thing to do is to open the paper and read your fortune, but the omikuji at Chichibu Shrine are blank. But they have a trick: when you put the paper in water, your fortune is revealed!
Hitsujiyama Park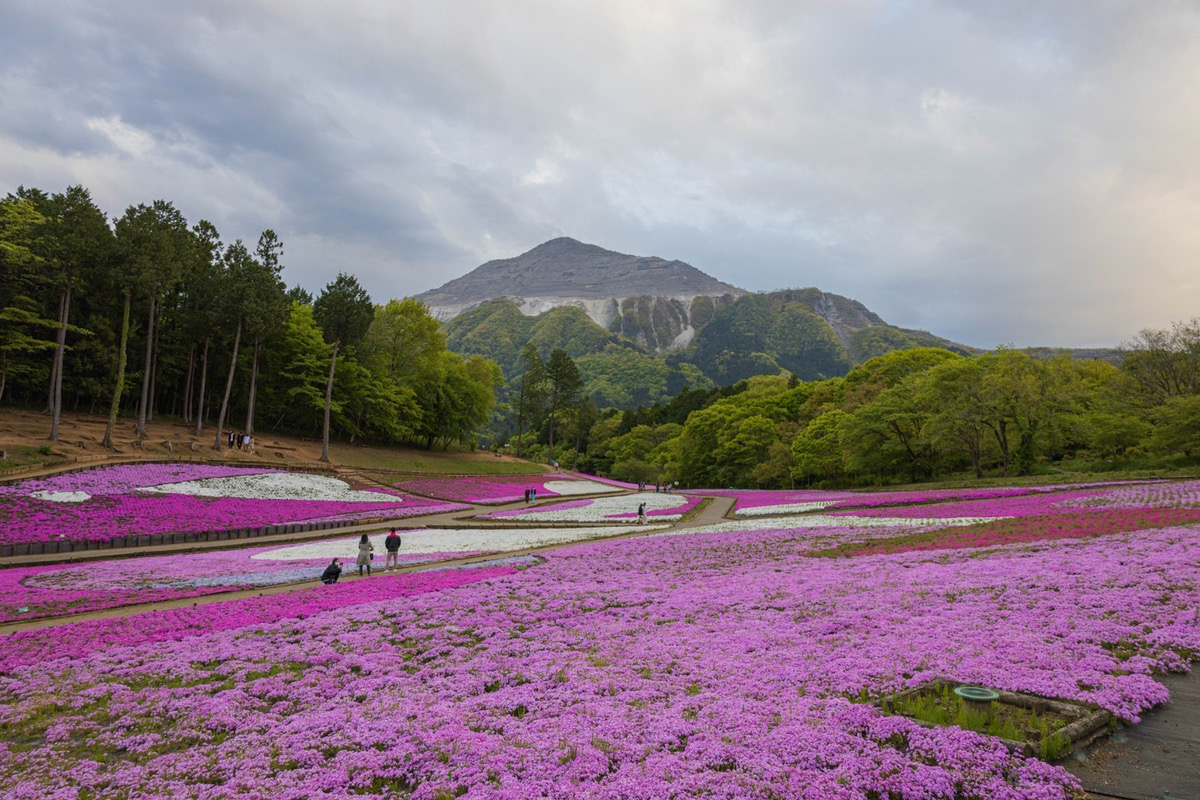 Near to Chichibu Shrine you have Hitsujiyama Park, a really beautiful park full of flowers! It's especially popular during the spring, as it is filled with Shibazakura, a different type of cherry blossom that grows like lawn (and not on trees like usually), forming a blanket of different shades of pink and white that makes a beautiful contrast with the mountain that overlooks the park at the bottom.
Mitsumine Shrine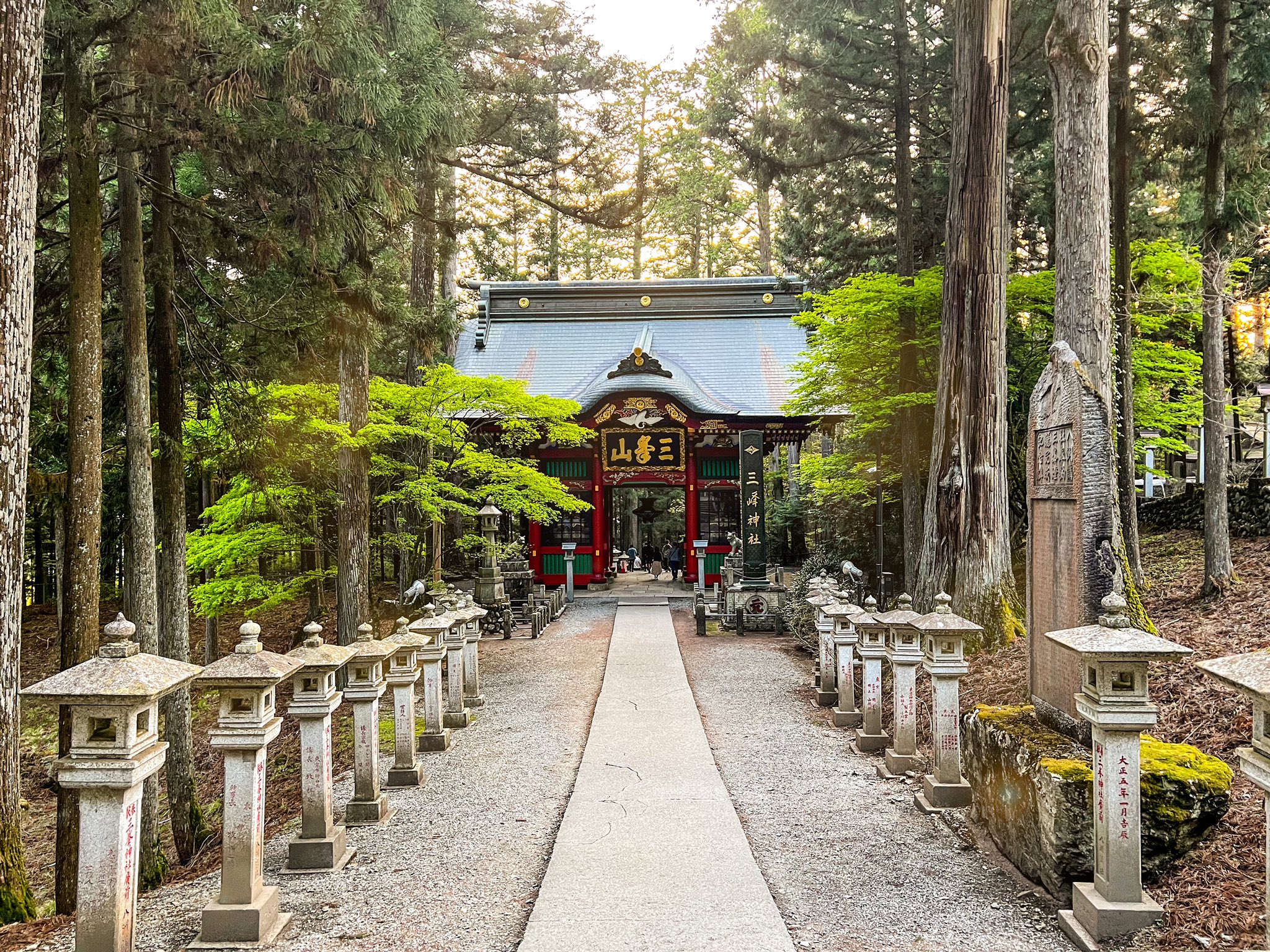 Mitsumine Shrine is the main attraction of Chichibu, and the reason why many people visit the city. This shrine is located at the top of Mount Mitsumine, and has a mysterious and spiritual atmosphere.
In my several years in Japan I have visited many shrines, so I don't get as excited as in my first years, but the Mitsumine shrine made me fall in love with it and it's unlike any other shrine I have seen. The path surrounded by trees that leads to the main part of the temple, the beautiful views from the viewpoint, the reliefs that decorate the shrine buildings and the fog that gives it a magical touch, like an ancient tale. A totally recommended visit.
We went by car, but from Seibu Chichibu station there are buses that take you to the shrine.
Bonus: Eat Wild Board Meat
Being a mountainous area, one of the popular activities to do in Chichibu for the most daring foodies is to eat wild boar or deer meat. It is a type of meat that smells much stronger than other meats and is tougher. In the street with stores in front of the Chichibu shrine there is a small stall where you can buy skewers of wild boar or deer meat for those who want to try it.
And this is my selection of the best places to see in Chichibu! I hope you liked it. If you have a free day, Chichibu is an excursion that I highly recommend to breathe fresh air. For more interesting places to see near Tokyo, check these articles too!
▽Related Articles▽
▼Editor's Picks▼
---