12 Best Things to Do in Osaka 2023
Travel guide for Osaka: Newly opening attractions in 2023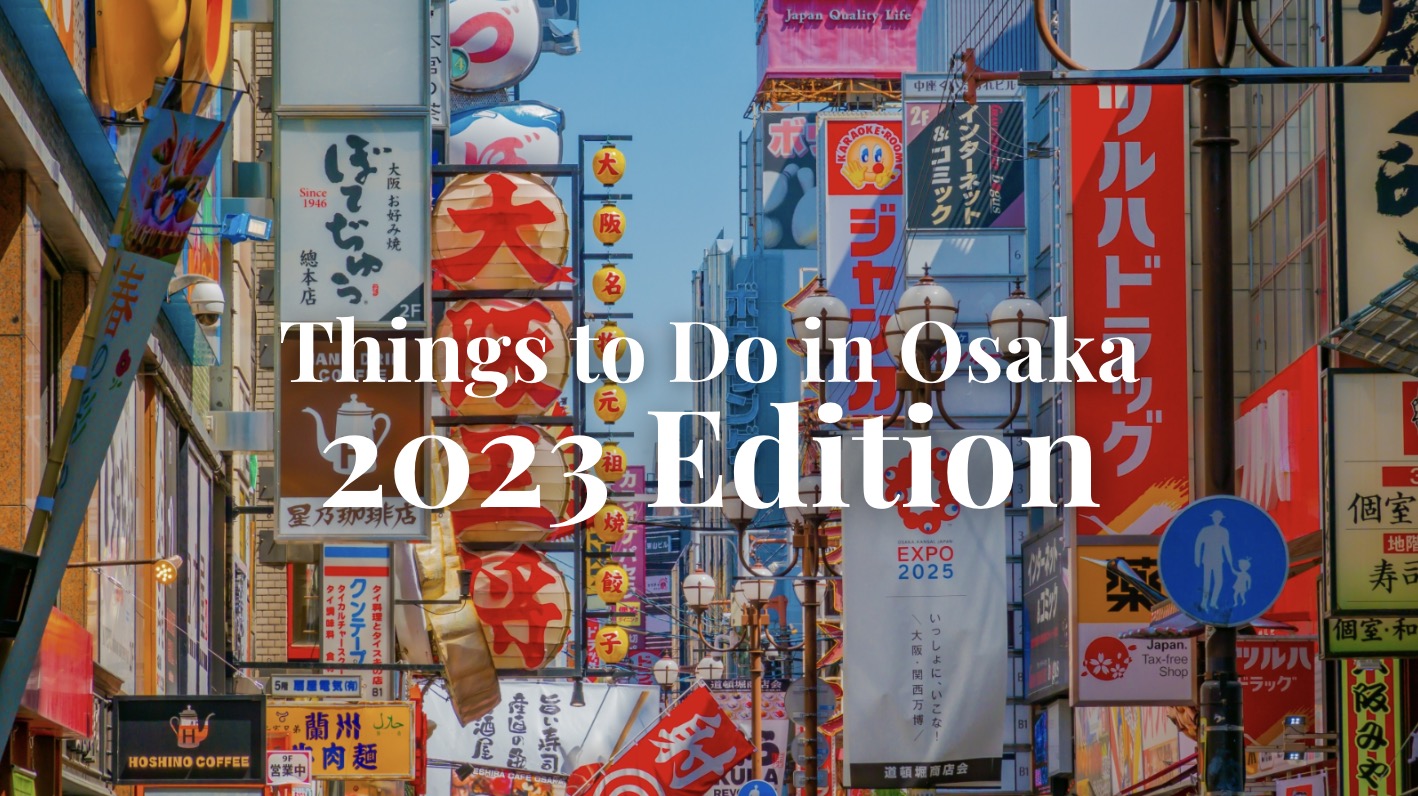 Osaka, known as "the kitchen of Japan" for its great cuisine, is one of the most famous tourist destinations together with Tokyo and Kyoto. The capital city of Western Japan has countless things to do, from ancient buildings such as castles and shrines to modern skyscrapers, delicious local food, and a great nightlife under neon lights, one of the world's greatest amusement park,s and much more!
In addition to the activities that are always available, there are some that are exclusive to 2023. If you are planning a trip to Osaka in 2023, whether it's your first time or you've been there before, check out this list! Exclusive time-limited events, hotels, and attractions that have recently opened, this Osaka Bucket List 2023 includes our picks of the best things to do in Osaka 2023!
*Please note that this article contains affiliate links.
---
1. New Attractions at Universal Studio Japan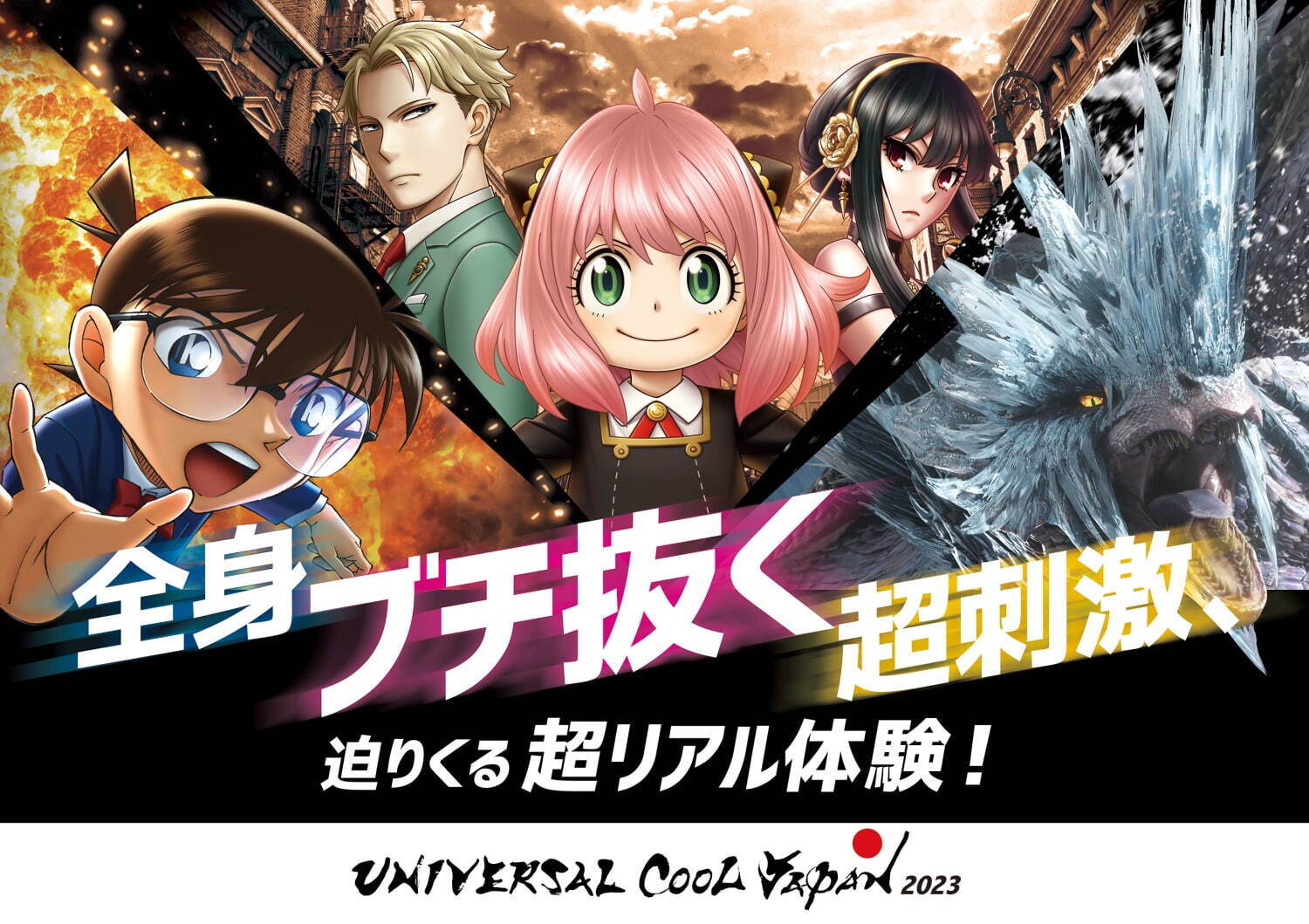 Universal Studios Japan is a must go if you are visiting Osaka. It's a perfect activity for all type of travelers: families, couples, friends or solo travel, USJ offers different type of entertainment for all the public. The park is divided in 10 different zones with themes of popular movies and characters such as the recent hot area Nintendo World or one of the most popular areas, The Wizarding World of Harry Potter. Visitors can also enjoy attractions and shows inspired by Jurassic Park, Spiderman, Minions and more!
In addition to the permanent themed zones, here have been also lots of collaborations with popular anime and manga lately such as the popular serie ONE PIECE. During Spring 2023 the park is holding Universal Cool Japan 2023, a special time-limited event featuring some of the most popular and hottest animation and games today.
Enjoy special shows and attractions inspired by the world of SPY x FAMILY, Detective Conan/Case Closed and Monster Hunter, only available in Spring 2023 in Universal Studios Japan!
▶Best Attractions of Universal Cool Japan 2023
▶Universal Studios Japan No Limit! Parade 2023 with Super Mario & Pokemon
▶Best Rides at Universal Studio Japan
2. Spy x Family Exhibition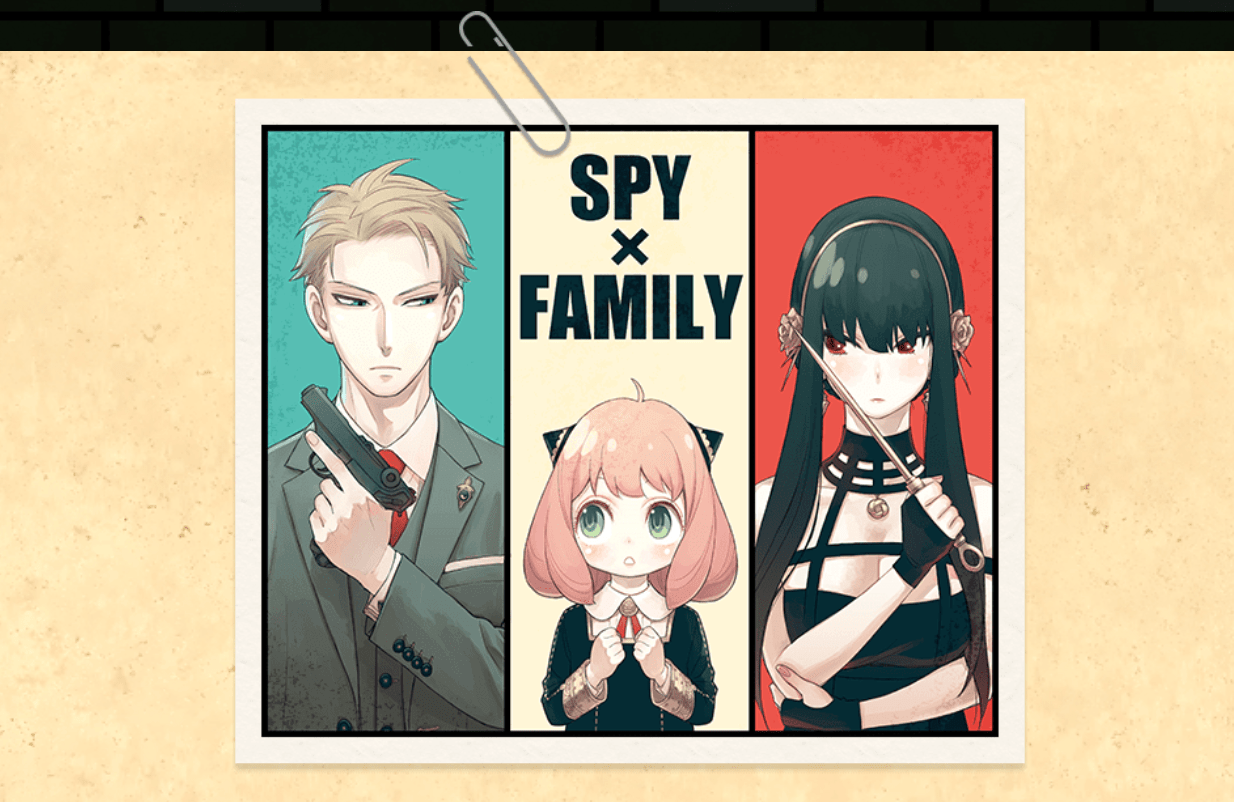 No doubt 2023 is the Spy x Family year! After several collaborations events, finally a special exhibition focusing on the hot anime serie Spy x Family will be held in Japan in 2023 at 4 cities, including Osaka. In addition to illustrations and even a recreation of the Forges family living room, the exhibition includes a special mission where visitors can participate and get one of the famous Stellas! Special goods will be also available.
3. New Hotels Opening in 2023
With the massive return of tourism to Japan, new projects are seeing the light of day. For example, several new hotels have already been built in major cities such as Tokyo and Osaka. Although when traveling one spends a great deal of time out visiting, choosing a good hotel is important for a good rest and a better experience. Here are some of the new hotels available in Osaka in 2023.
OMO Kansai Airport opened on March 20th, 2023, is the first airport hotel by the group Hoshino Resort's. Located one minute on foot from Rinku Town Station, the hotel is just one stop from Kansai Airport Station.
According to the promoters, OMO Kansai Airport not only offer convenient functions as an airport hotel, but also an exciting and fulfilling time both before you go on your trip and after you return. In the facilities guest can find two comfortable waiting areas, indoor bath and a half-open-air bath, sauna, restaurant, etc.
<<Book now your stay at OMO Kansai Airport at the best price!>>
Cuvée J2 Hotel Osaka
Cuvée J2 Hotel OSAKA is the first "Champagne Hotel" in Japan, produced by Kazuto Yamamoto, a pioneer in the promotion of Champagne culture in Japan. All 15 rooms are equipped with a half-open-air bath. Each room will be designed in collaboration with 11 champagne houses (called Maison in French), including Taittinger and Jackson, and will feature a message from each house and a gift of a representative champagne.
The hotel also has a sushi and champagne restaurant, AWA SUSHI, which is open to non-guests. Customers can enjoy the fresh marriage of sushi and Champagne, which mutually enhance each other's flavor.
IHG Hotels & Resorts will open the first hotel in Japan under its premium hotel brand, voco Osaka Central on Tuesday, May 30th, 2023.
a social-style restaurant that supports a casual and relaxing stay, as if you were invited into your own home. voco Osaka Central will feature 191 guest rooms, a restaurant and café, a fitness gym, and meeting rooms. voco Osaka Central is committed to sustainability, and has adopted the following initiatives: the elimination of miniature bottles for bath amenities, the use of recycled materials, and the use of recycled products. The hotel is designed to reduce its environmental impact by eliminating miniature bottles, using bedding made from recycled materials, water-saving showerheads, wooden card keys, and bamboo tableware.
<<Reserve a room at voco Osaka now!>>
Check out more New Hotels Opening in Japan in 2023 in the following article!
▶Best New Hotels Opening in Japan 2023
4. Onsen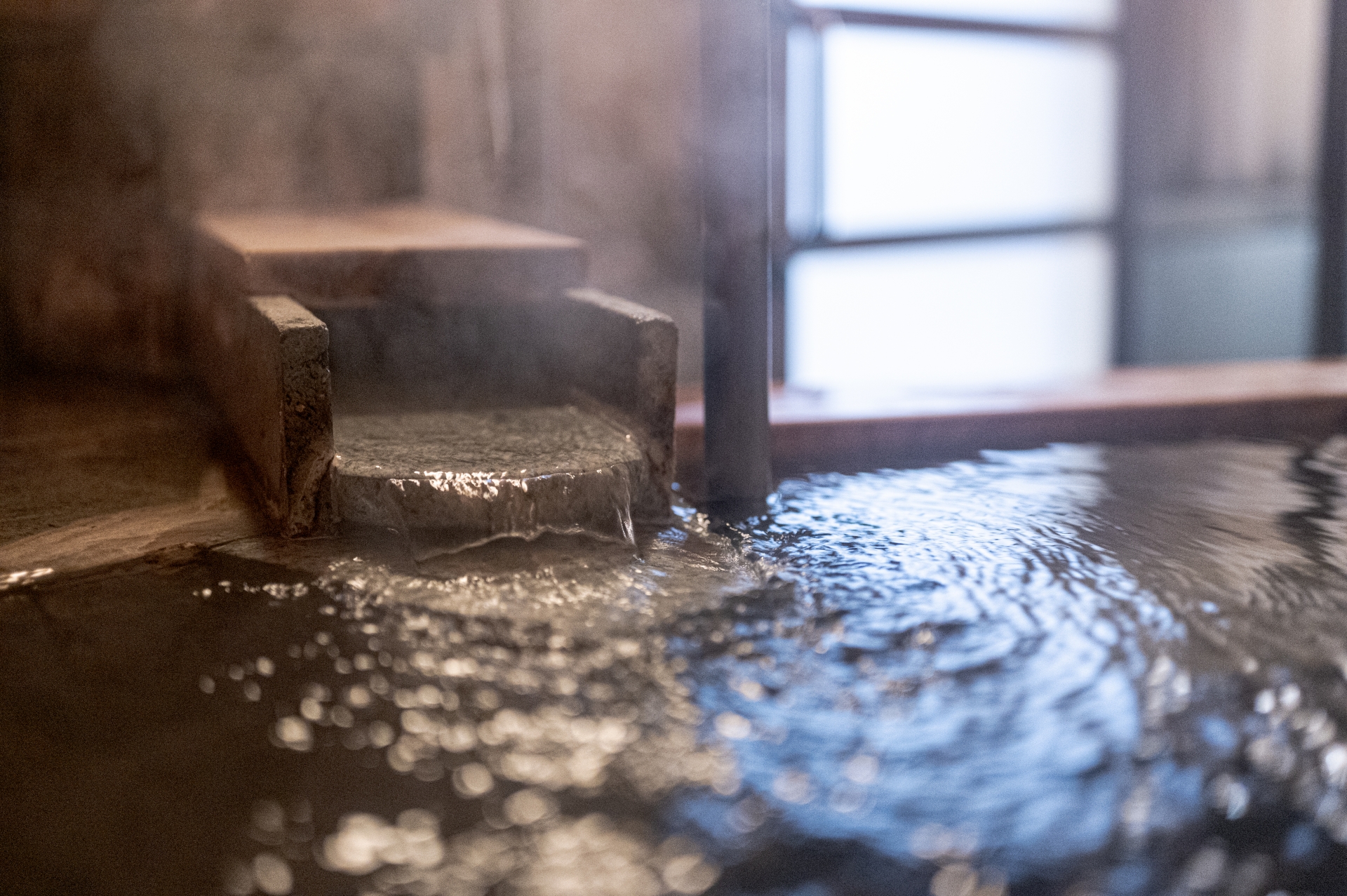 Onsen (hot spring) is definitely a top activity in Japan. It's said that the onsen culture in Japan started before the 7th century, and nowadays they are over 3,000 hot spring spots in the country! The most popular onsen spots are in places far away from tourist cities as Kyushu, Hokkaido, Gunma or Sendai.
But it's possible to enjoy the Japanese hot spring culture in Osaka too! Natural Hotsprings Hana-Nami-No-Yu is a new facility that opened in the heart of Osaka's financial district, with the water transported from Ikoma Nishimura Radon Hotsprings. It's the perfect place to relax after a long day of travel.
A friendly reminder: in Japanese hot springs you must enter completely naked, and it's divided by gender.
<<Book now your stay at Onyado Nono Osakayodoyabashi Hot Spring at the best price now!>>
5. TeamLab Botanical Garden in Osaka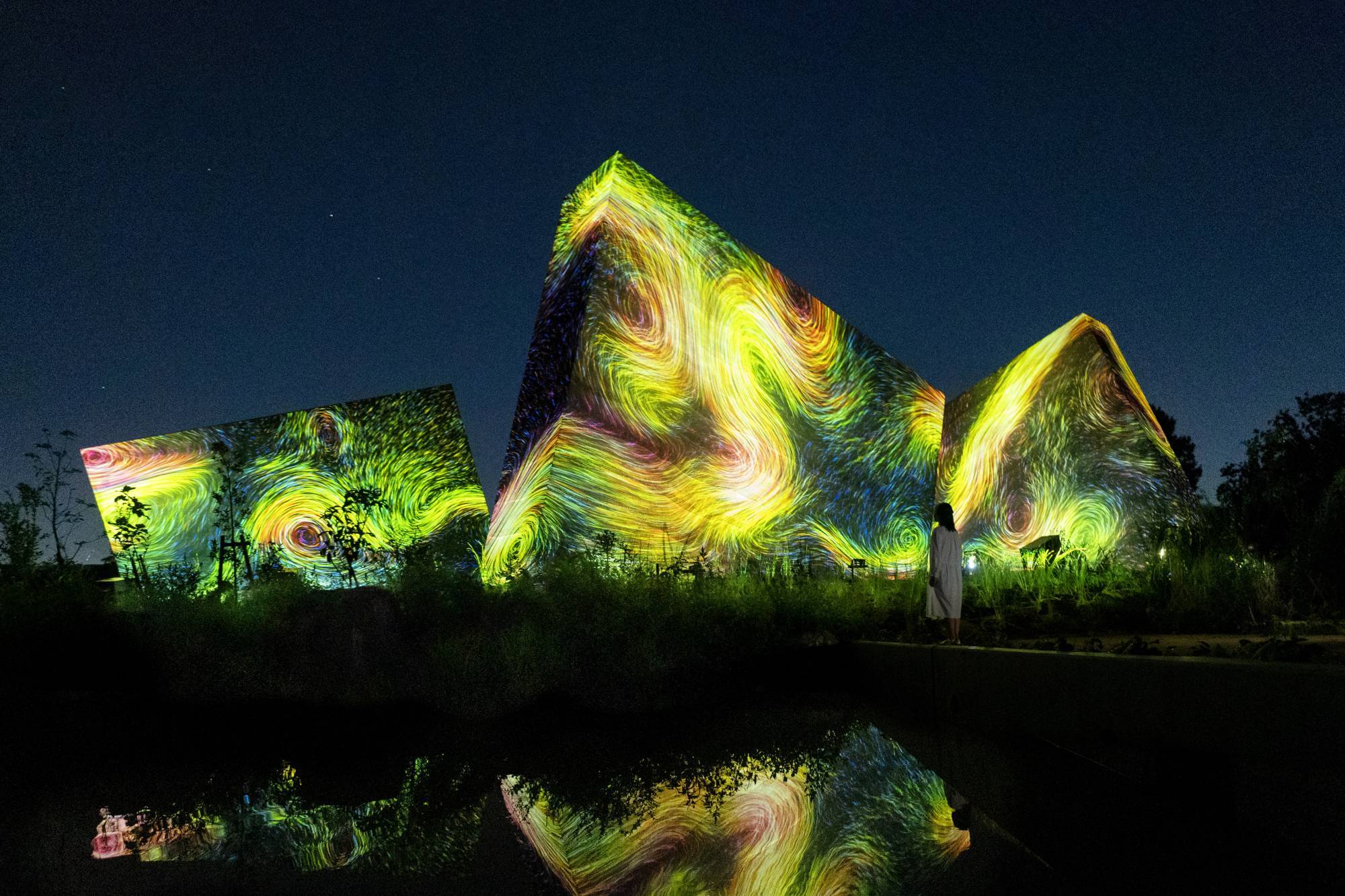 The museums and exhibitions of the art group teamLab have become one of the best things to do in Japan. If you don't know yet, teamLab is an ultra technologist art group formed by several specialist such as artists, programmers, engineers, CG animator, mathematicians and architects. The result is unique and incredibly beautiful works of art that offer a whole new experience.
In July 2022 teamLab opened a new permanent museum in Osaka, teamLab Botanical Garden Osaka. Located in Nagai Park, one of the largest urban parks in Osaka, teamLab Botanical Garden is a new and different concept. While the other teamLab museums are in closed spaces created for this purpose, the Botanical Garden Osaka is an open-air park! In this occasion, teamLab have created a beautiful art space around a botanical garden divided in 6 a total of areas, using the nature of the place and turning it into art without harming it.
<<Click HERE to Book teamLab Botanical Garden Osaka Now!!>>
Check out more about TeamLab Botanical Garden in the following article!
▶TeamLab Botanical Garden in Osaka
6. Unforgettable Events of 2023
By 2023 Osaka City will host different types of unique events for a limited time! Here you have some of the most interesting ones:
NAKED CITY LIGHT FANTASIA -Osaka Future Tourism-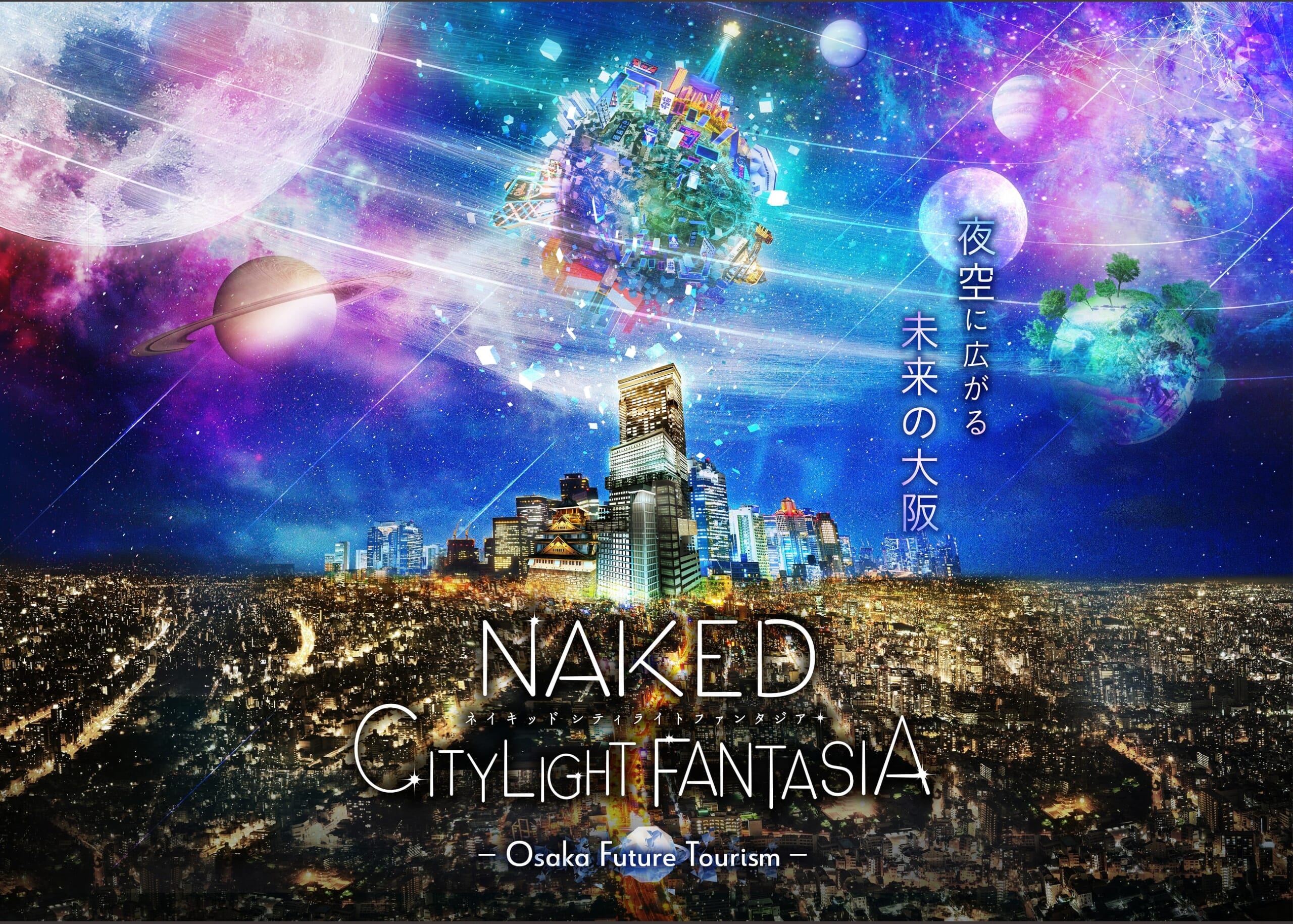 NAKED, INC., the well-known creative company, is holding an interactive digital art exhibition for a limited time in Osaka City. NAKED CITY LIGHT FANTASIA -Osaka Future Tourism- is held at the Abeno Harukas Observation Deck "Harukas 300" from January 13, 2023 (Friday) to May 28, 2023 (Sunday).
Visitors can enjoy the sensation of floating above the night scape through a fusion of the night scape and projection mapping in a future travel experience at the tallest skyscraper complex in Japan, 300 meters above ground.
Official Website: https://naked.co.jp/works/17500/
Osaka Comic Con 2023

Comic fans have an appointment this 2023 with the Osaka Comic Con, an event dedicated not only to the world of comics but also include manga, animation, games, and movies. Comic Con was originated in 1970 as the Golden State Comic Book Convention and. as of today is held every year in early July in San Diego, United States, attracting over 130,000 visitors. Furthermore, Comic Con is also in France, the U.K., Taiwan and other countries, making it a hot topic all over the world.
The Osaka Comic Con will take place the weekend of April 5-7, 2023 and will feature guests such as Michael Rooker, Misha Collins, Mads Mikkelsen, Daniel Logan and more.
Official Website: https://tokyocomiccon.jp/
Detective Conan Cafe 2023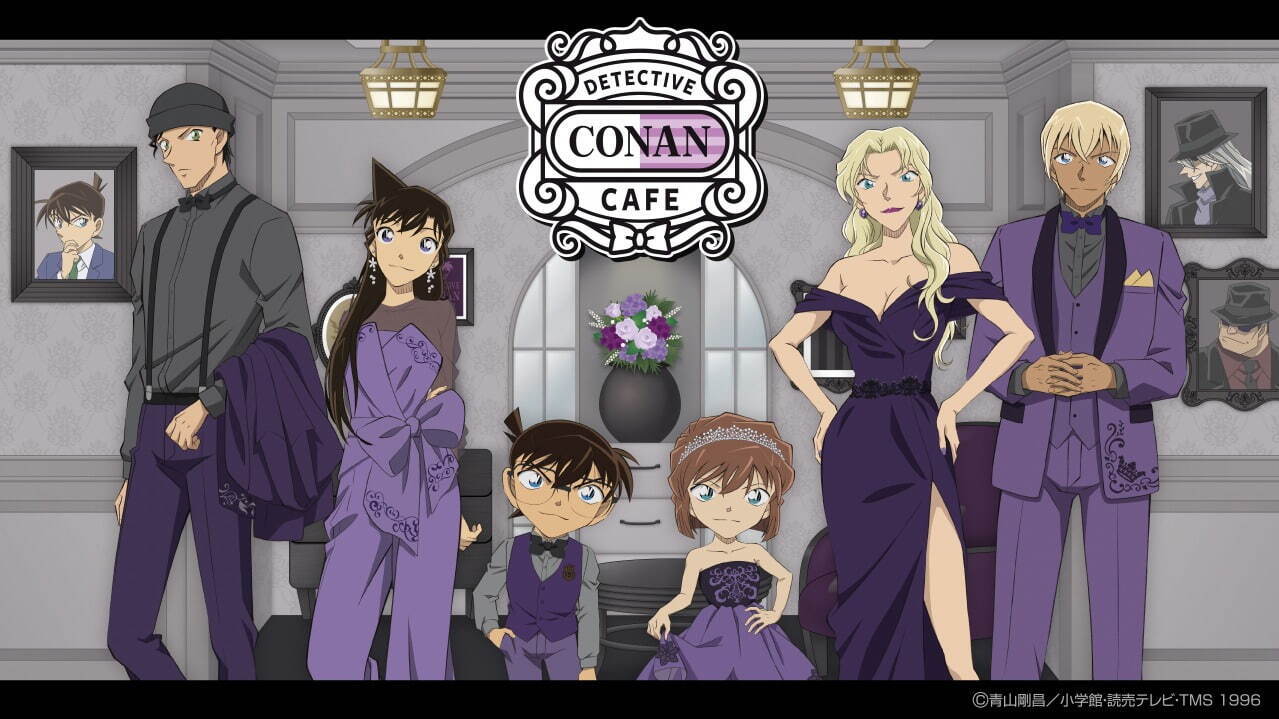 Detective Conan: Submarine of Black Iron is the 26th movie of Detective Conan, one of the most famous Japanese manga and anime series of all time. The movie was released in April 14th and to celebrate it the popular Detective Conan Cafe is back in 2023.
The cafe offers food, afternoon tea sets, sweets and special merchandise inspired by characters such as Conan Edogawa, Ai Haibara, Toru Amuro and Shuichi Akai.
Check out more about Detective Conan Cafe in the following article!
▶Detective Conan Cafe in Japan 2023
Abeno venue (13 April to 25 June 2023)
Umeda venue (6 April to 17 July 2023)
7. Mitsui Shopping Park LaLaport Kadoma
A new shopping mall complex, Mitsui Shopping Park LaLaport Kadoma, opened in Kadoma on April 17, 2023. The mall features 153 stores including fashion, accessories, and lifestyle stores.
The centerpiece of the first floor is the Kadoma Umaimon-gai, a major food zone with a market officially recognized by Kuromon Market, the big market located in Nihonbashi know as Osaka's kitchen. In addition food retailers, restaurants, supermarkets, fast food shops, and cafes are also available.
On the fourth floor visitors can relax at the rooftop plaza, Sky Plaza, where various events will be held. The plaza is equipped with several pieces of playground equipment, including a large slide and bouldering for kids, as well as a variety of plantings and benches, making it the perfect place to take a break from shopping.
8. NAMCO BANDAI Cross Store Osaka Umeda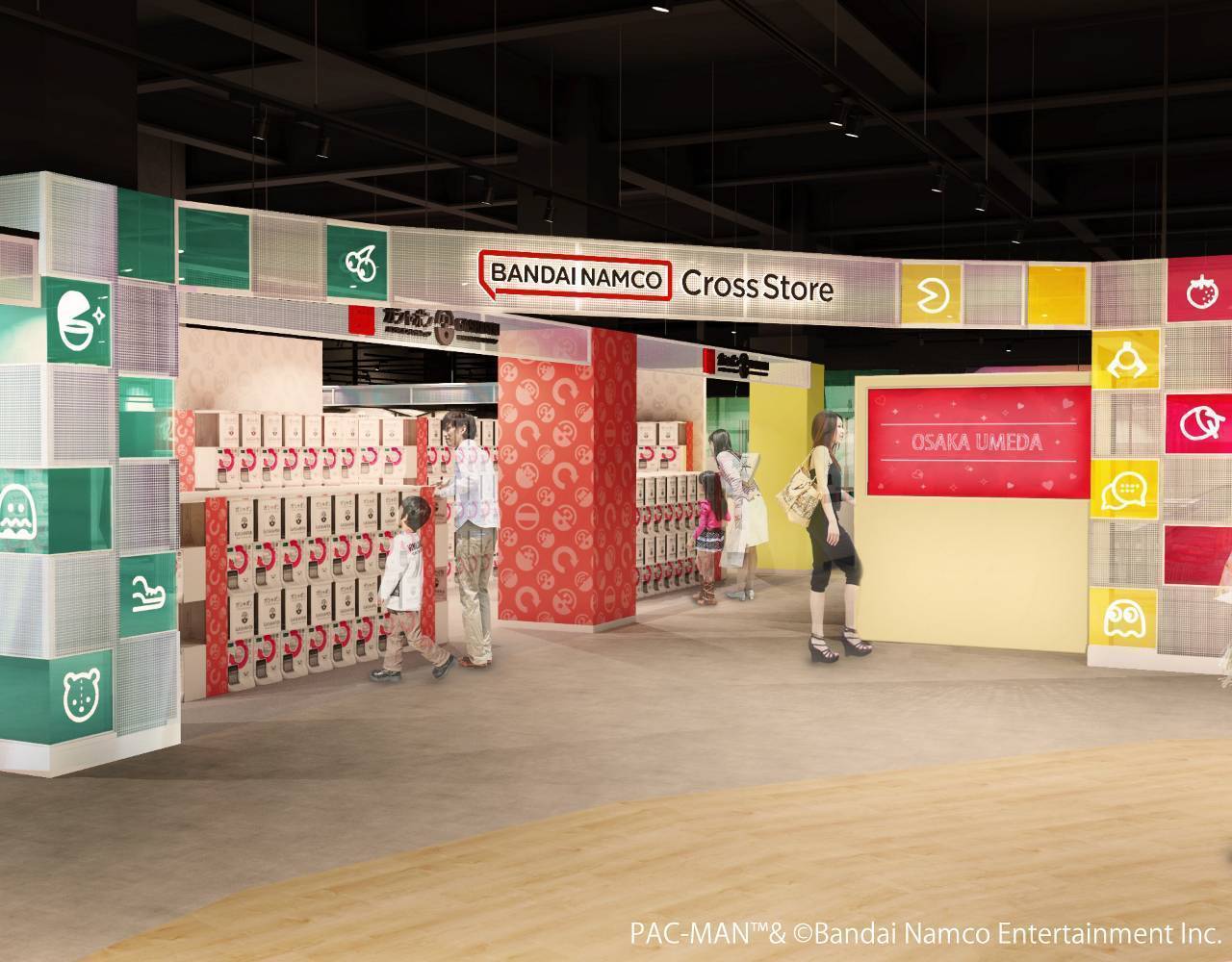 NAMCO BANDAI Amusement Inc. have opened its first interactive retail facility in the Kansai area, NAMCO BANDAI Cross Store Osaka Umeda, on the 8th and 9th floors of HEP FIVE.
At the BANDAI NAMCO Cross Store customers can enjoy the characters, products, events, food and beverages developed by the BANDAI NAMCO Group companies, providing a new entertainment experience where customers can see, touch and. experience. The official shop, which offers a wide range of character products, is open to the public.
9. Osaka Sauna DESSE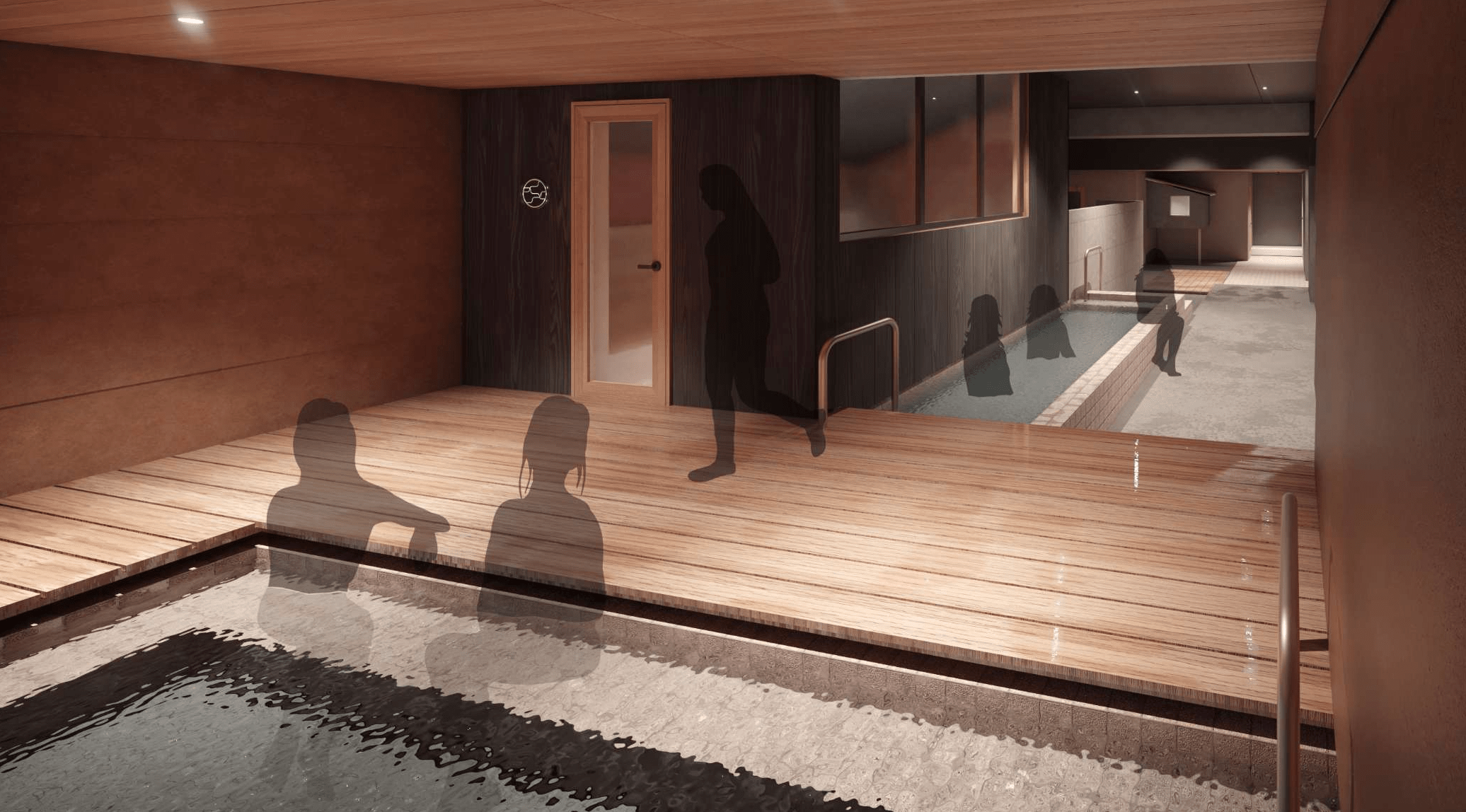 Osaka Sauna DESSE opened on April 12, 2023 with eight saunas, each with a different concept, that provides the highest level of satisfaction to each and every customer according to gender, taste, physical condition, and mood at the time.
Osaka Sauna DESSE aims to create the best experience possible, putting a lot of effort into the design and attention to detail incorporating Osaka's regional characteristics and history.
Official Website: https://desse.osaka/
10. Lumi Sky Walk (Umeda Sky Building)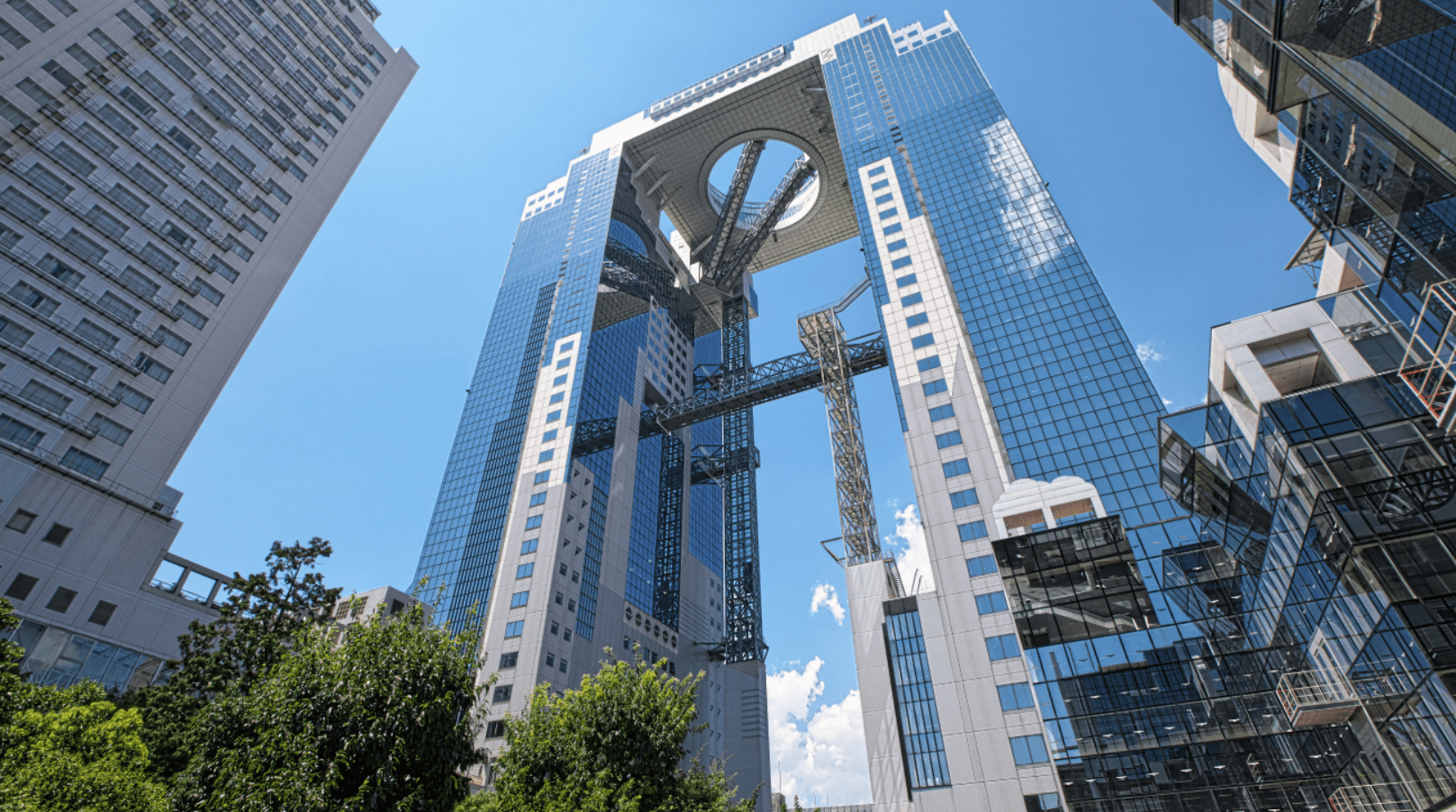 The "Lumi Sky Walk" at Umeda Sky Building's Floating Garden Observatory has been renewed for its 30th anniversary, creating an immersive starry sky experience.
Opened on October 11, this glittering promenade uses fine luminous stones to mimic a galaxy, offering visitors a unique sensation of floating in space. Perched 170 meters high, the walkway boasts a 360-degree open-air view, merging the city's night lights with a star-like setting. It's a perfect blend of urban and cosmic views, inviting travelers for a one-of-a-kind stargazing adventure in the heart of the city.
<<Click HERE to Book Umeda Sky Building & Kuchu Teien Observatory Ticket Now!!>>
Official Website: https://www.skybldg.co.jp/en/
11. TAMLO at HEP FIVE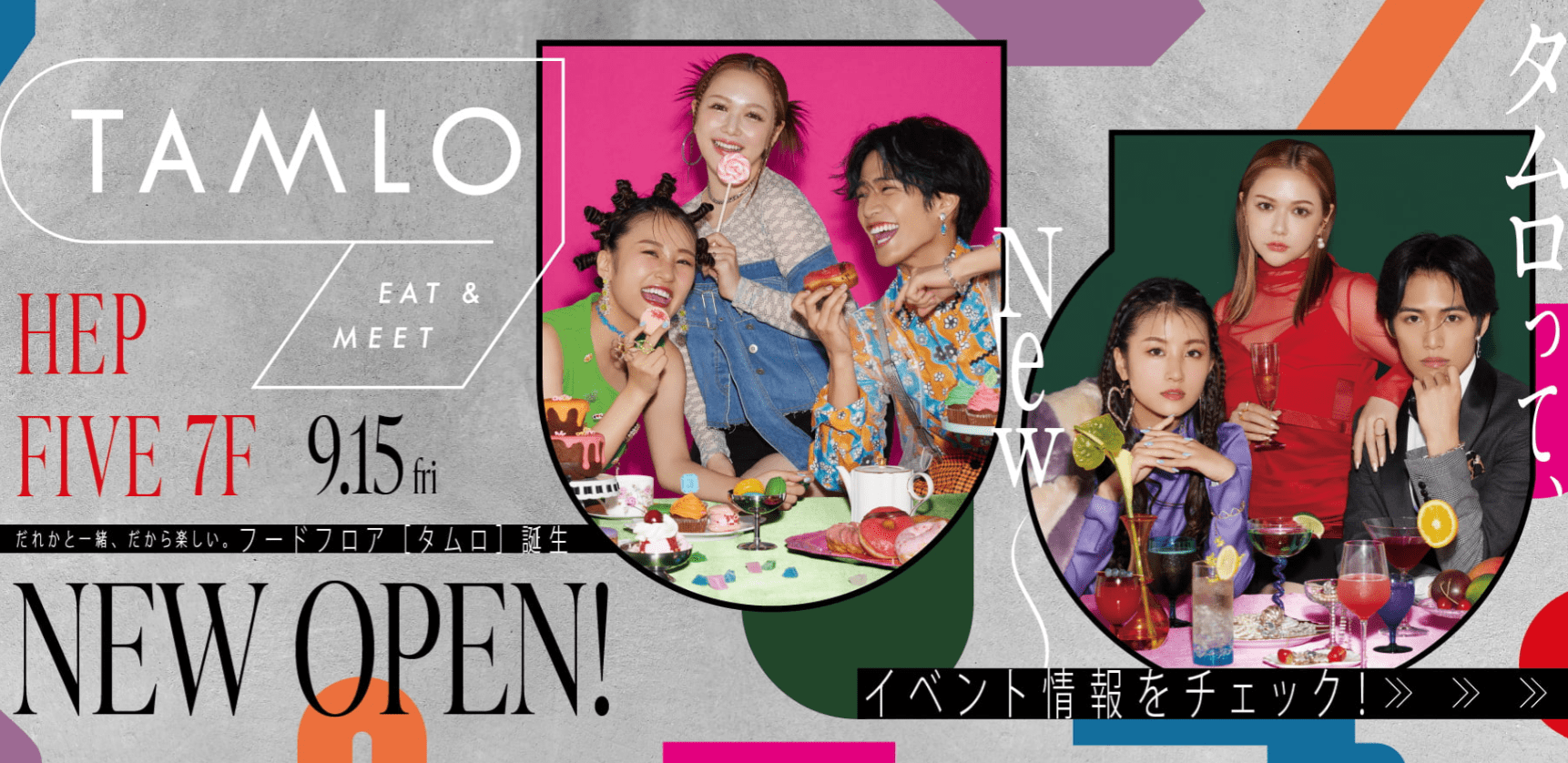 Osaka's HEP FIVE, known for its red Ferris wheel, will introduce TAMLO on September 15, 2023. This unique dining section located on the 7th floor of HEP FIVE comprises five zones: Soft, Cool, Unique, Attractive, and Lovely, each with a distinct theme.
Hosting 14 eateries, highlights include national debuts like "YANKEE DONUTS," "PINK WOO WAFFLE," and "coucou churros." Diners can also indulge in the perfected hamburgers at "Hamburg Kitchen Maruburg" or the "wabi-sabi" fusion dishes of "Tsuki no Michi." Additionally, "TAMLAB" offers rotating specialty shops, starting with the Kyoto-favorite "KUMONOCHA," renowned for matcha lattes.
Official Website: https://hepfive.jp/tamlo
12. Side Trips to Hidden Gems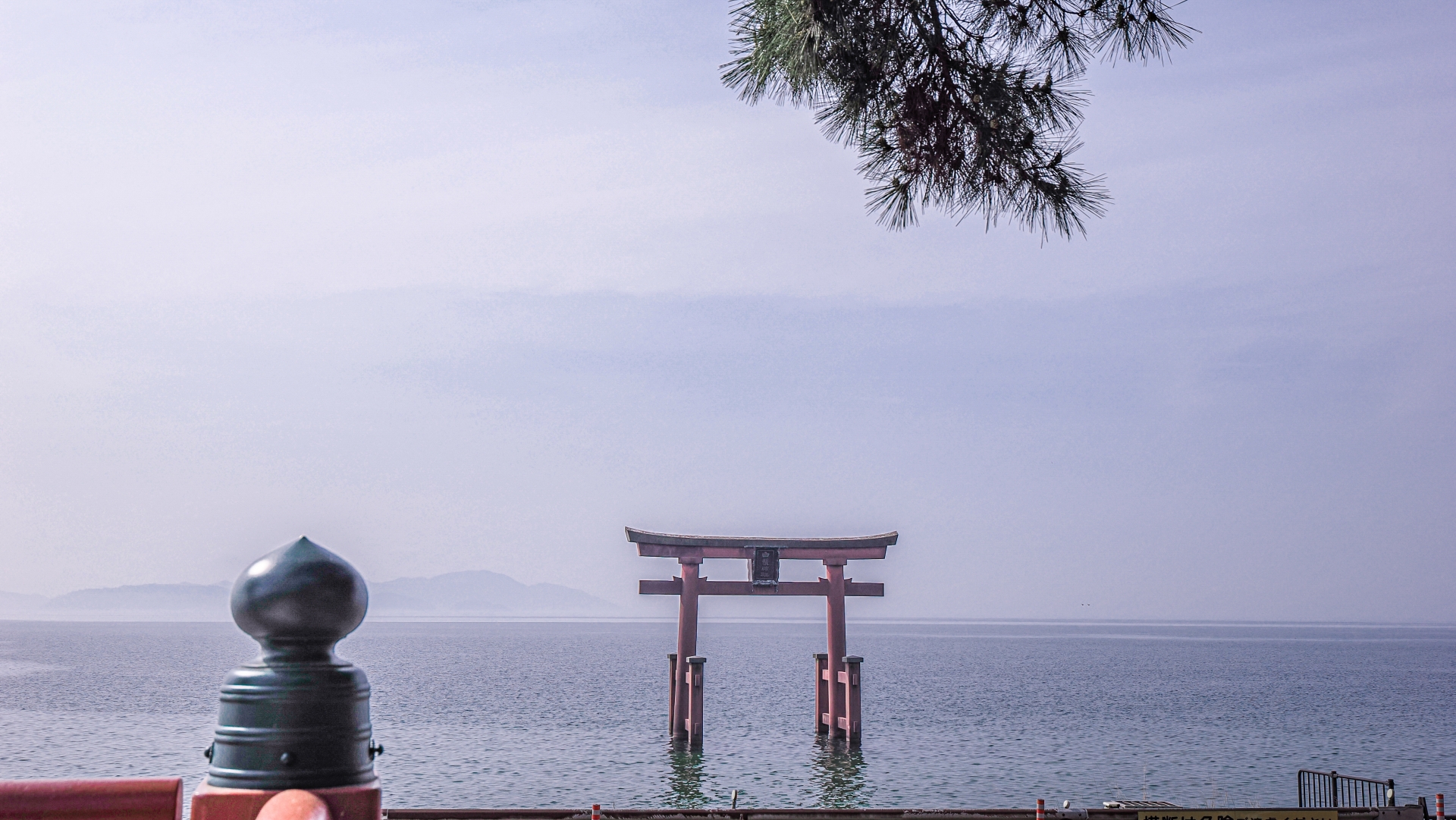 Although as the second largest city in Japan, Osaka offers thousands of activities available, there are also many other interesting attractions outside the city! Use your stay in Osaka to discover hidden gems that are at one day trip, and enjoy a different experience.
Some of the most common destinations are Kyoto, Nara or Hiroshima and Miyajima. But if you want something really different from the typical, I recommend Lake Biwa in Shiga prefecture. Lake Biwa is the largest lake in Japan and you can enjoy the nature as well as shrines and temples. Another recommendation is Wakayama Castle in Wakayama prefecture.
Check out the following articles for more hidden gems in Osaka!
▶Best Cities to Visit from Osaka
Coming in 2024…!
If you can't come to Japan in 2023 and are planning a trip in 2024, don't worry if you miss out on any of these activities, as there are many new activities planned for 2024! A new Donkey Kong area at Universal Studios Japan and new facilities such as KITTE Osaka that will feature an hotel, urban spa and theatre; or Grand Green Osaka, a new space full of different facilities, including a beautiful garden where you can relax on weekends!
---
Find everything you need for your trip to Japan at Klook! Tickets, train passes, activities, hotels and more!


Check these lists of the best things to do in other popular areas in Japan for 2023!
▶Best Things to Do in Tokyo 2023
▶Best Things to Do in Kyoto 2023
▽Subscribe to our free news magazine!▽
Excited!? If you want to enjoy the best your trip to Osaka, check out these articles too!
▽Related Articles▽
▼ Editor's Picks▼
---