ONE PIECE Premier Summer 2022 at Universal Studios Japan
Universal Studios Japan and One Piece Collaborate for Limited-Time Attraction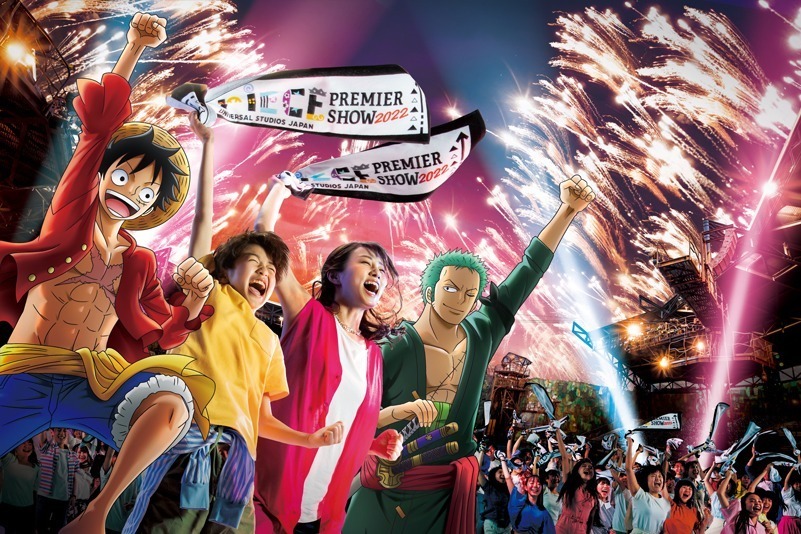 Universal Studios Japan, the amusement park located in Osaka has announced a new collaboration with the legendary Japanese manga/anime series One Piece! The park is opening a new One Piece attraction for a limited time as well as special food menu and merchandise from July to October 2022.
There have been a plenty of collaborations with One Piece over the years since is undoubtedly one of the most famous and popular anime series titles among both Japanese and international people. This summer 2022 USJ is celebrating two anniversaries: the 25th anniversary of the manga ONE PIECE and the 15th anniversary of the "One Piece Premiere Show", the annual event at Universal Studios Japan based on One Piece that features fireworks, special effects, and more!
"One Piece Premier Summer 2022", based on the anime series of One Piece will open at Universal Studios Japan in Osaka on 1 July 2022 for a limited time until October 2022 and will feature three limited-edition attractions. Let's take a look into the new attractions!
*Please note that this article contains affiliate links.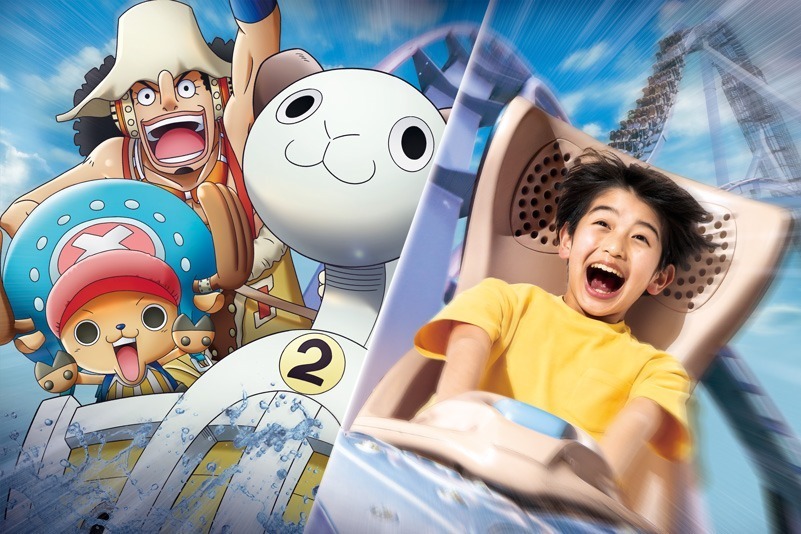 In collaboration with the roller coaster "Hollywood Dream the Ride" the new attraction "ONE PIECE x Hollywood Dream the Ride – Setting sail! Mini Merry No. 2" recreates the world of One Piece and offers guests a completely new and different immersive experience like never before. In addition to the dynamic speed of the "Hollywood Dream the Ride" the story linked to the latest movie, the voices, sound effects, and background music of the Straw Hat gang are synchronized to create a "story coaster" that is full of thrills.
Launched for the first time in 2007, the "One Piece Premier Show" is a popular live show offered by Universal Studios Japan that has attracted more than 1.5 million visitors in total. The show features a combination of performances by popular characters, including the newly joined Straw Hat gang with their friend Jinbei, special effects such as flames, water, and fireworks, and spectacular stunts, providing a powerful performance that can only be experienced there!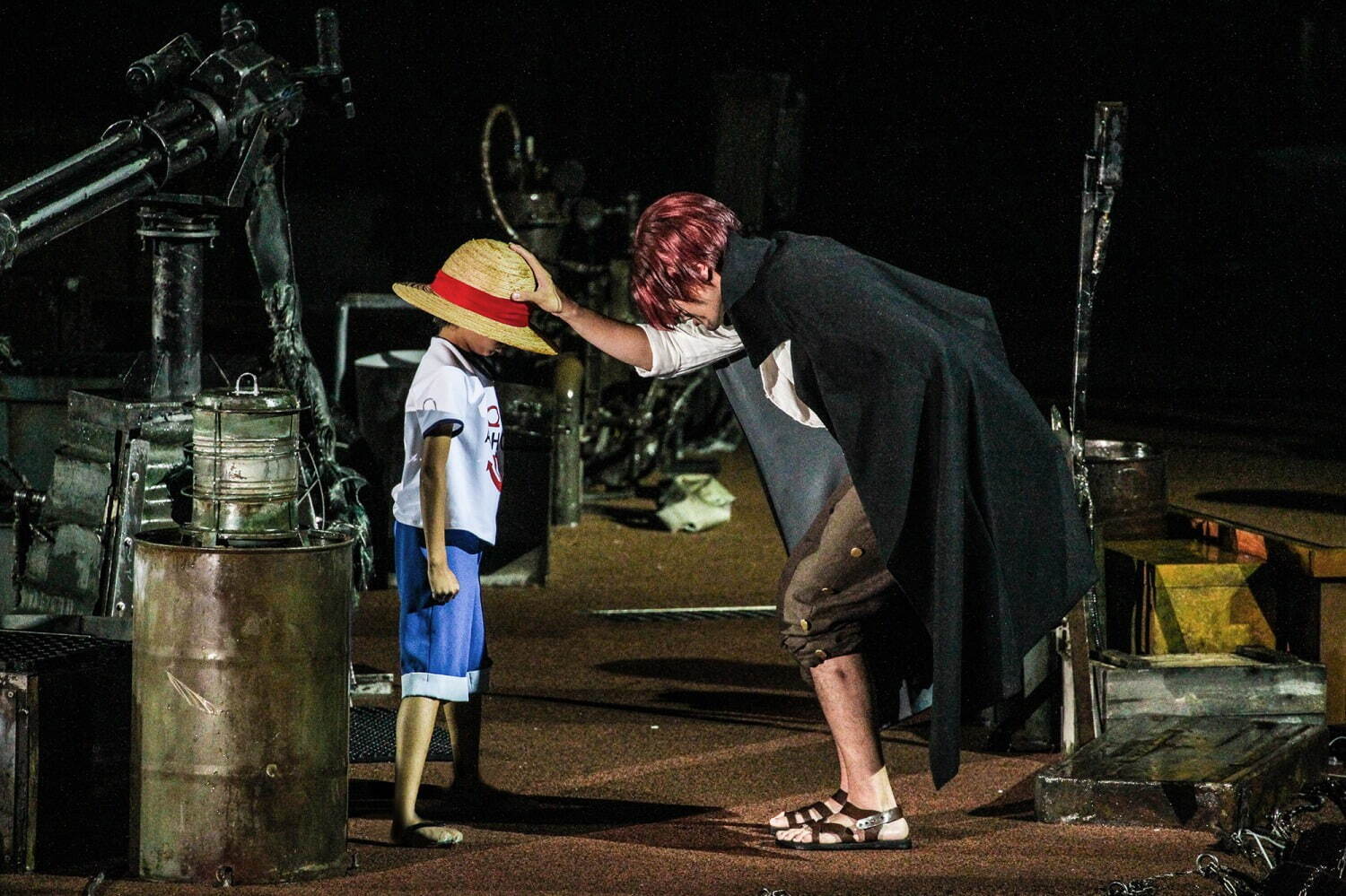 This year's story is a prequel to the latest theatrical version, "ONE PIECE FILM RED," and features an original story in which Luffy and his friends meet boys who aspire to become navy captains and fight against powerful enemies who stand in their way. The realistic show will also revive Luffy's straw hat promise and Zoro's promise to become the best swordsman in the world.
Period: July 1 (Friday) – October 2 (Sunday), 2022 (84 times in total, once a day *Closed on certain days)
Place: Water World
Time: Doors open 18:15 / Starts: 18:45 (approx. 75 min.)
The park has also announced that the limited-edition themed food and merchandise will be also available. Sanji's Pirate Restaurant (サンジの海賊レストラン), a live entertainment restaurant that sells out every year, will also open this time serving a special menu including delicious meet or fish course, French cuisine, drinks and desserts inspired by One Piece members. In addition, in the restaurant you can meet Sanji himself, who will take you to your table!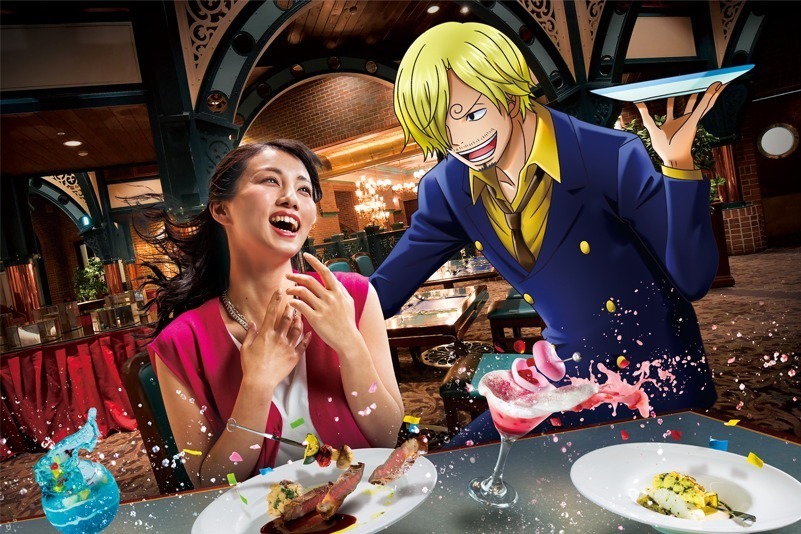 The limited-time restaurant would be located at Lombards Landing. And for those who don't want to go inside the restaurant, there will also be sweets to take away! A cake and tea set that expresses Sanji's love for the ladies.
Period: July 1 (Friday) to October 2 (Sunday), 2022. Approx. 80 min. per performance, changeover system
Performance times: July 1-15, 19-20, 11:00/13:00/15:40/17:40
July 16-18, July 21-October 2, 10:00/12:00/14:00/16:40/18:40
Ticket price: Adults (12 and older) 5,500 yen / Children (4-11) 2,600 yen
Sales location: Universal Studios Japan Web Ticket Store
Sales start: May 18, 2022 at 16:00
How exciting? If you are a One Piece fan in Japan, don't miss a chance to experience exclusive One Piece-themed ride, food and merchandise at Universal Studios Japan this summer/autumn!
You can also purchase regular electronic tickets to Universal Studios Japan here!
▶ Book your USJ Official e-tickets here!!
-USJ x One Piece Collaboration Event
Date: 1 July 2022 to 2 October 2022
Universal Studios Japan Official Website: https://www.usj.co.jp/web/ja/jp/events/onepiece/summer-2022
▽Check the perfect guides to fully enjoy Universal Studio Japan!▽
▽Related Articles▽
▼Editor's Picks▼
---