TOKYO BANANA MINION: Tokyo Banana is now Collaborating with Minions!
Minion & TOKYO BANANA bring a unique Kansai limited collection!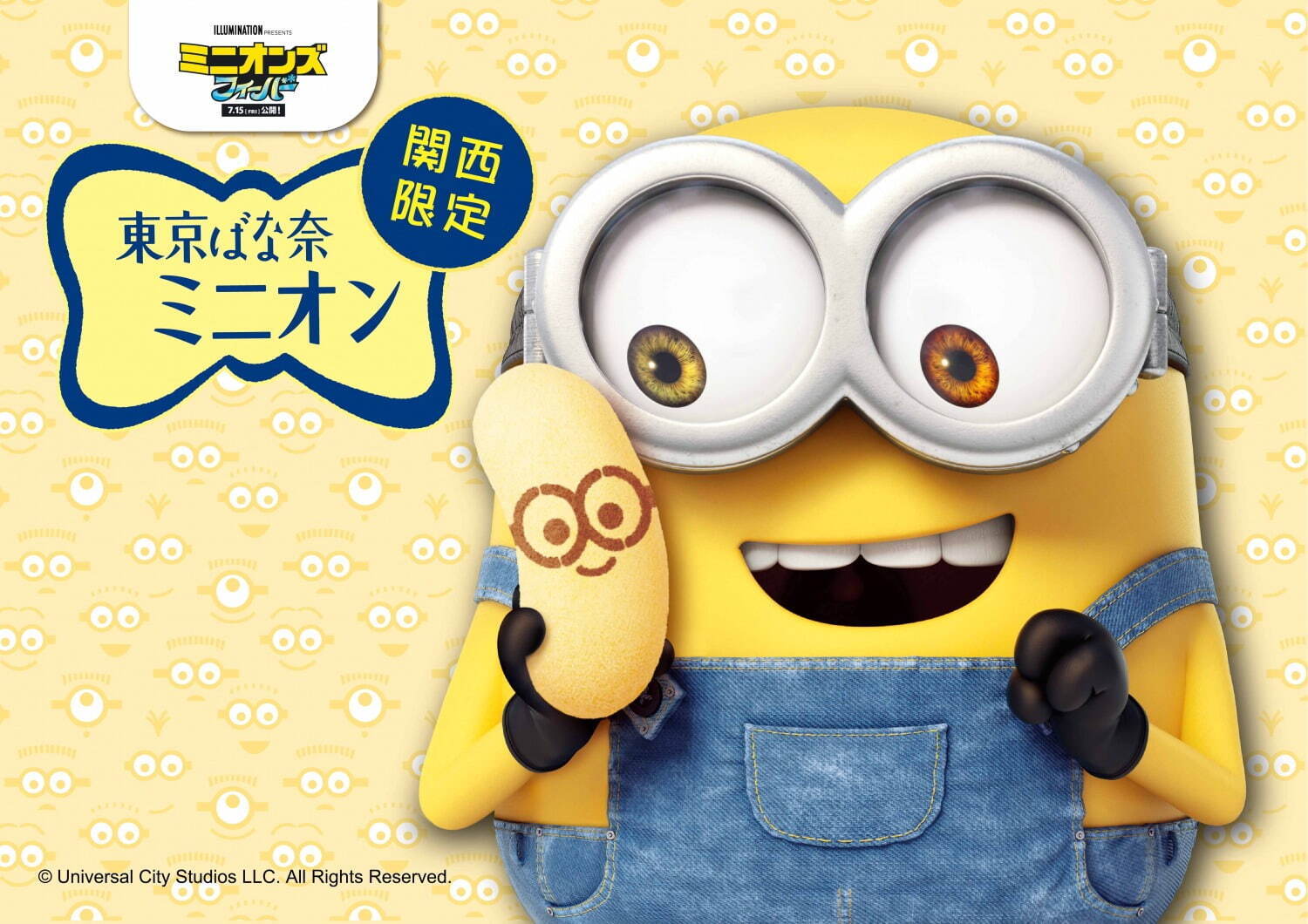 Did you know TOKYO BANANA(東京ばな奈)? It's a popular sweet company based in Tokyo that makes super cute and yummy fluffy banana-shaped sponge cake filled with different flavoured custard cream. Besides to its adorable and delicious products, the company is also famous for its multiple collaborations, such as with the legendary Pokemon video game series or the famous Disney.
And now sweets news just arrived! Tokyo Banana is now releasing a special edition Tokyo Banana Minion that would be only available in Kansai area starting from July 1, 2022! As the name suggests, Tokyo Banana is based in the capital and that is where its main stores are located. In fact, Tokyo Banana is one of the most popular souvenirs from Tokyo today. So this is an important and unique release to date, since is the first "Tokyo Banana" limited to Kansai.
This product, created in collaboration with the popular Minion character it's called Tokyo Banana Minion "Miitsuketaa" (that means 'I find you!' in Japanese). In honor of the Minions' love of bananas, the amount of bananas used in the custard cream has been increased by 20%!
And there are even more reasons not to miss out on this limited edition! The surface of the fluffy sponge cake is covered with the mischievous Minions. A total of five different designs inspired in Bob, Stuart, Kevin, Carl, and Otto. The main characters who also appear in "Minions Fever," the latest film in the series that would be in theaters nationwide on July 15 (Friday).
If you love the original Tokyo Banana, now you can enjoy a richer and thicker banana custard flavor in an adorable and funny shape!
The Tokyo Banana Minion will be available at major train stations, airports, department stores, and highway service areas in the Kansai region in packs of 4, 8 and 12 pieces.
<Tokyo Banana Minion "Miitsuketaa" Rich Banana Custard Flavor>
Release date: July 1, 2022 (Friday)
Price: 4 pieces 648 yen, 8 pieces 1,166 yen, 12 pieces 1,728 yen
Sold at
Stations: Shin-Osaka Station/Osaka Station/ Tennoji Station/ Universal City Station/ Kyoto Station/ Sannomiya Station/ Shin-Kobe Station/ Himeji Station
Airports: Kansai International Airport / Osaka International (Itami) Airport / Kobe Airport
Department stores: Hankyu Umeda, B1 Food Stage (Friday, July 1 – Tuesday, July 5) *Also available at other department stores from mid-July onward.
In addition to the above sales locations, the tickets will also be available at some stores and events as well as some expressway service areas.
For more information about TOKYO BANANA products you can check their official website!
https://www.tokyobanana.jp/products/banana_minion.html
Thanks for reading! If you live in Kansai or are planing a trip to the area, don't miss the chance to get this special limited souvenir! For more suggestions about souvenirs or sweets in Japan, check these articles too!
▽Related Articles▽
▼Editor's Picks▼
---