Disney & TOKYO BANANA: New Winnie the Pooh Collection!
DISNEY SWEETS COLLECTION by TOKYO BANANA new lineup: Winnie the Pooh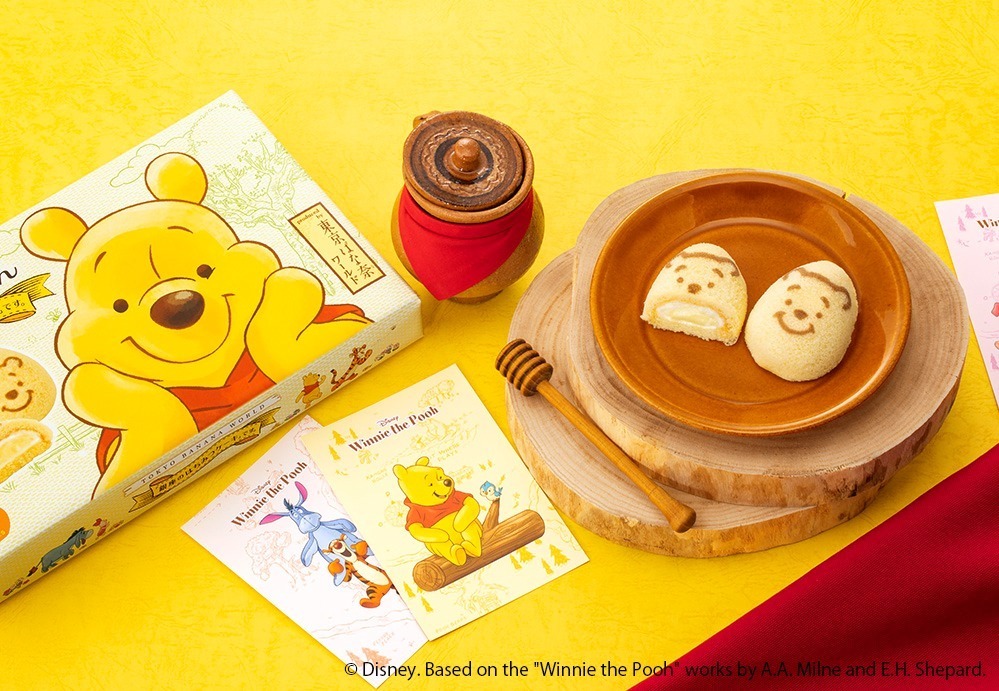 TOKYO BANANA(東京ばな奈), the Tokyo-based sweet company that sells one of the most famous souvenirs in Tokyo, launches a new product of its DISNEY SWEETS COLLECTION by TOKYO BANANA, the collaboration line created with Disney. TOKYO BANANA and the popular he most famous animation film company started their collaboration line in 2020 and since then they have launches several types of sweets, all of them with a super adorable design and super yummy!
In the past we have seen collections whose main protagonists were Micky and Minnie, or just Micky, such as the Fantasia collection to celebrate the 80th anniversary of the movie. Or collaborations with other companies, such as Pokemon. This time the new sweet created by TOKYO BANANA and Disney features the endearing and lovely Winnie the Pooh and the famous Ginza honey roll cake.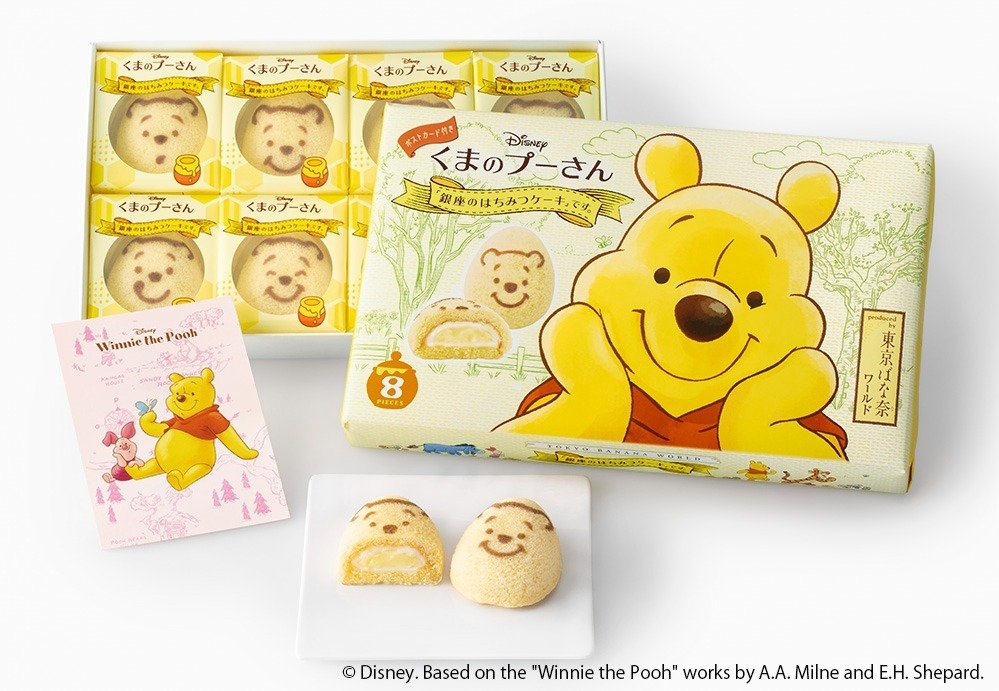 TOKYO BANANA best-selling sweet is a banana-shaped soft and fluffy sponge cake filled with pastry cream. They have it with different flavors: banana, chocolate, butter milk, caramel macchiato, etc. For this occasion, the company's flagship product changes its shape to a more oval shape filled with honey-scented (how could it be otherwise) custard cream and smooth milk cream!
If this delicious combination wasn't reason enough to run out and buy it, there's one more incentive: the sponge cake lineup includes a total of four different designs with Pooh's adorable expression on the surface!
In addition each pack of 8 comes with a postcard chosen at random from eight cute designs featuring the main characters of Winnie the Pooh. Let's try to get all of them!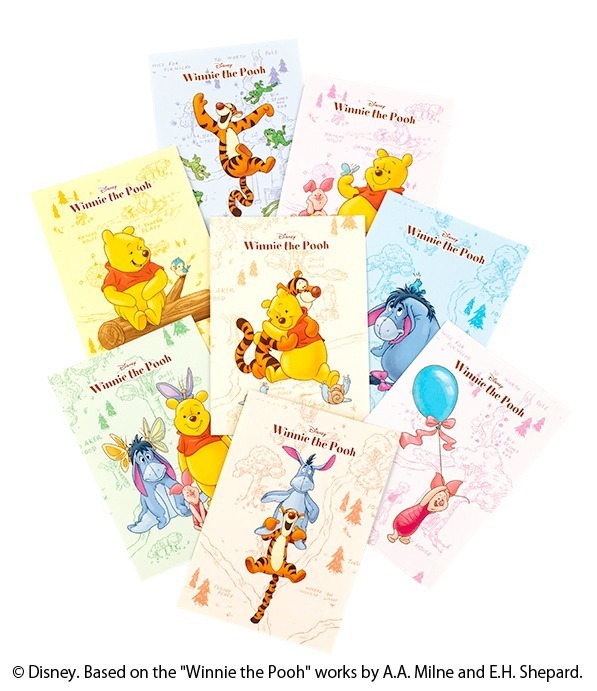 You can buy the Winnie the Pooh "Ginza Honey Cake" at the official online store or at the JR Tokyo Station Store. The price are 680 yen for 4 pieces and 1,360 yen for 8 pieces.
For more TOKYO BANANA products you can check the official website!
Thanks for reading! If you need to buy a special souvenir in Tokyo or just want to treat yourself TOKYO BANANA is always a good choice😋 For more ideas about shopping souvenirs or snacks in Japan, you can check these articles too!
▽Related Articles▽
▼Editor's Picks▼
---