11 Best Things to Do in Kyoto 2023
Travel guide for Kyoto: Newly opening attractions in 2023

Kyoto is a city that is steeped in history and culture, making it one of the most fascinating and unique destinations in Japan. As the former capital of Japan for over a thousand years, Kyoto is home to countless temples, shrines, and other historical sites that offer a glimpse into the country's rich past. The city is also known for its traditional arts, including tea ceremonies, kimono-wearing, and calligraphy.
As you all know, Japan dropped COVID border measures in May 2023, and international traveling to Japan is expected to increase to levels equal to that of pre-pandemic times. Also, there are many large new commercial and entertainment facilities opening in Japan in 2023, and Kyoto is no exception. From high-rank hotels, restaurants, and shopping establishments, to cultural events revivals after several years of suspension.
In this article, I will introduce to you our picks for the 11 best things to do in Kyoto in 2023. Hopefully, this article will give you some ideas for you in case you are planning on coming to Kyoto for sightseeing.
Apart from this list, if you're looking for a list of things to do in Kyoto for your first-ever visit, you can also check out our list of the 30 best things to do in Kyoto in general from the following article.
---
1. New Hotels Opening in 2023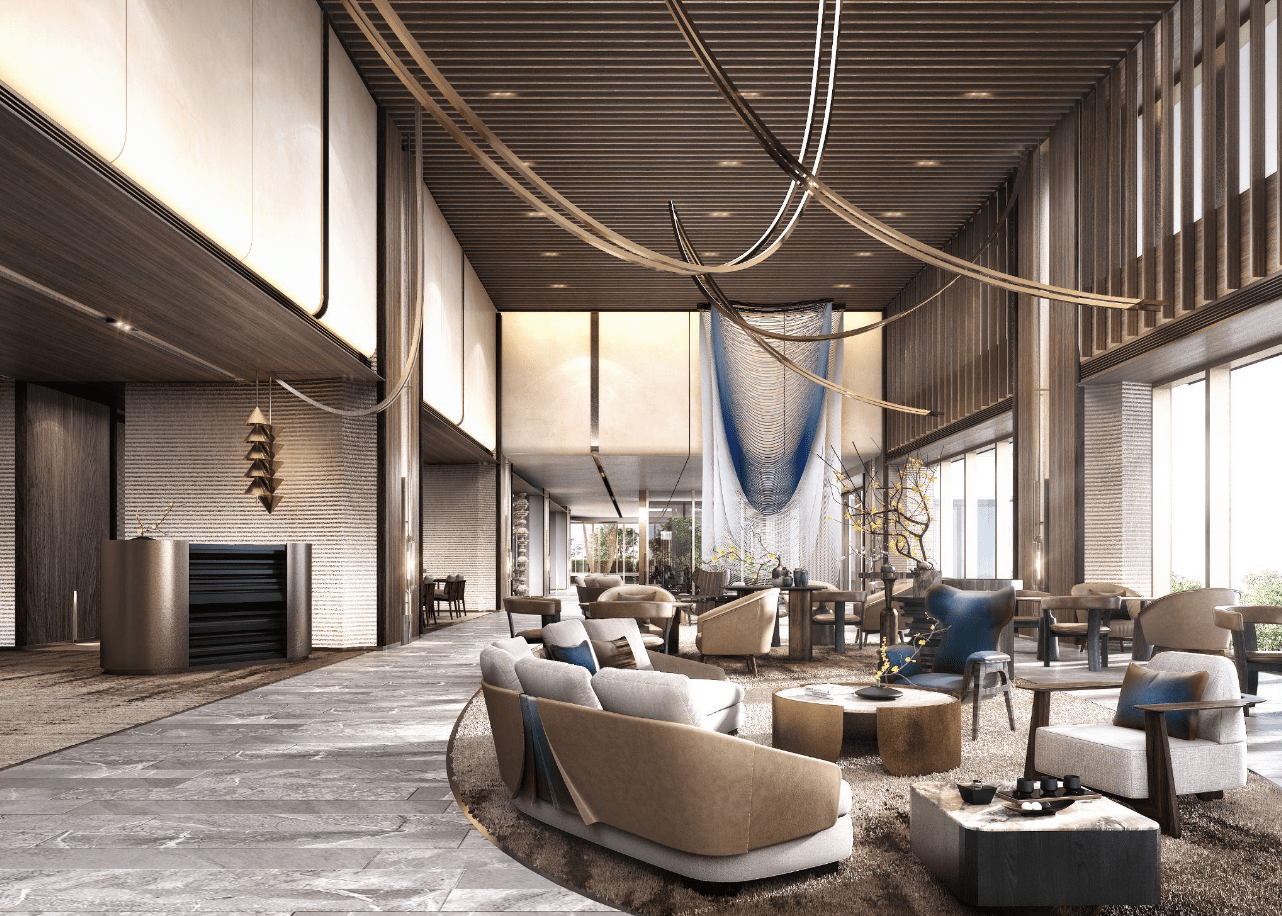 If you're planning on staying in Kyoto, why not try making reservations at one of the brand-new hotels that are opening in 2023? As I previously mentioned, inbound tourism in Japan is expected to increase in 2023, and with that, all kinds of fresh new hotels will be waiting for your arrival.
One of the most anticipated hotels to open in 2023 is definitely Dusit Thani Kyoto, which is owned by Dusit International. Dusit Thani Kyoto is a luxury hotel planned to open in September 2023. It is located within a kilometer of Kyoto station, making it a new strong option for those searching for a luxurious experience.
▶Dusit Thani Kyoto Official website: https://www.dusit.com/dusitthani-kyoto/ja/
Other highly anticipated hotels to open in Kyoto include the Kaya Kyoto Nijo-Castle (opened in April 2023) and the DoubleTree by Hilton Kyoto Higashiyama (planned to open in August 2023).
▶Kaya Kyoto Nijo-Castle Official website: https://www.hotel-kaya-kyoto.com/
▶DoubleTree by Hilton Kyoto Higashiyama Official website: https://doubletree.hiltonhotels.jp/
▽More New Hotels Opening in Japan in 2023!▽
2. Take part in the revival of Gion Festival 2023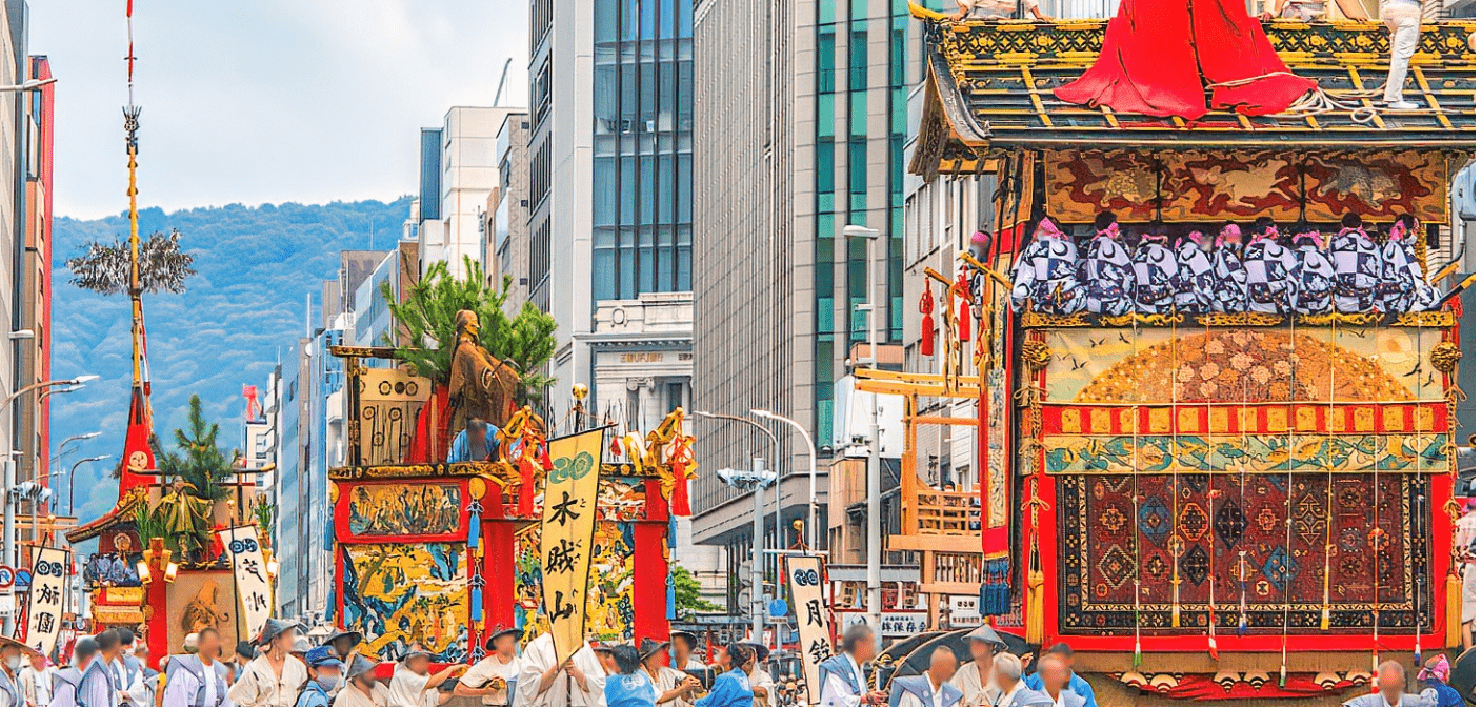 The Gion Festival (祇園祭), or Gion Matsuri, is one of the most famous and biggest festivals in Japan, held annually in July in Kyoto. The festival is known for its grand parade of elaborately decorated floats, called yamaboko, which are pulled through the streets of downtown Kyoto.
The festival is named after the Gion district, where it takes place and features various traditional events and ceremonies, including street stalls selling local food and drinks, tea ceremonies, and traditional music and dance performances. The Gion Festival has a long history dating back over 1,000 years and is a great way to experience the culture and traditions of Kyoto.
This important festival has had large restrictions in the past years due to COVID, but now that restrictions are completely dropped, this long-running tradition will be revived to its fullest in 2023. If you happen to visit Kyoto during this period, there is no reason not to take part in this grand festival!
3. World's Best Restaurant Noma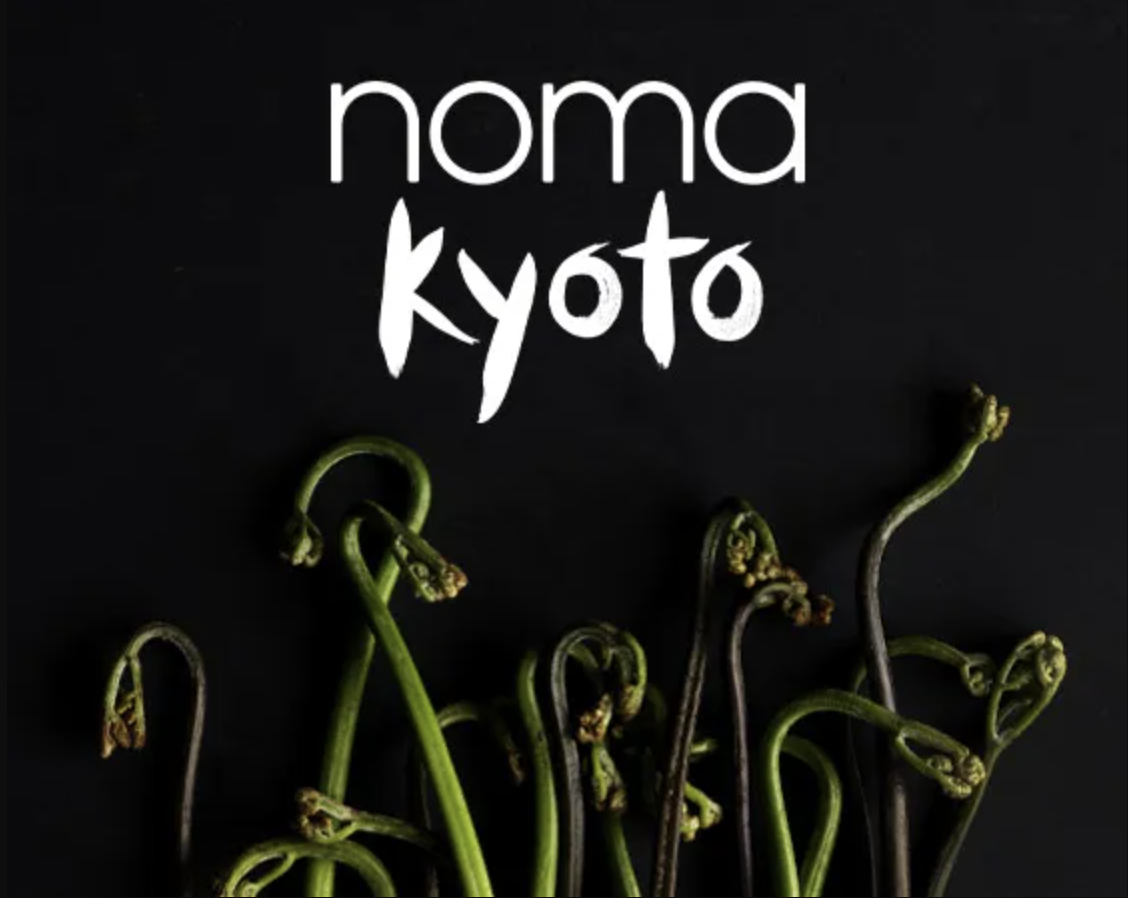 Ace Hotel Kyoto is a stylish and contemporary hotel located in the historic district of Nakagyo. The hotel's design combines traditional Japanese elements with a modern aesthetic, creating a unique and memorable atmosphere that has made it popular among travelers.
In the spring of 2023, the world-renowned restaurant Noma will open a limited-time restaurant in this hotel. Noma is a three-star Michelin restaurant headed by founder and head chef Rene Redzepi. It's a world-renowned restaurant that has been ranked as a No. 1 five times in the "World's 50 Best Restaurants".
For more information about this new restaurant, be sure to check out the following article!
4. Jean-Georges at The Shinmonzen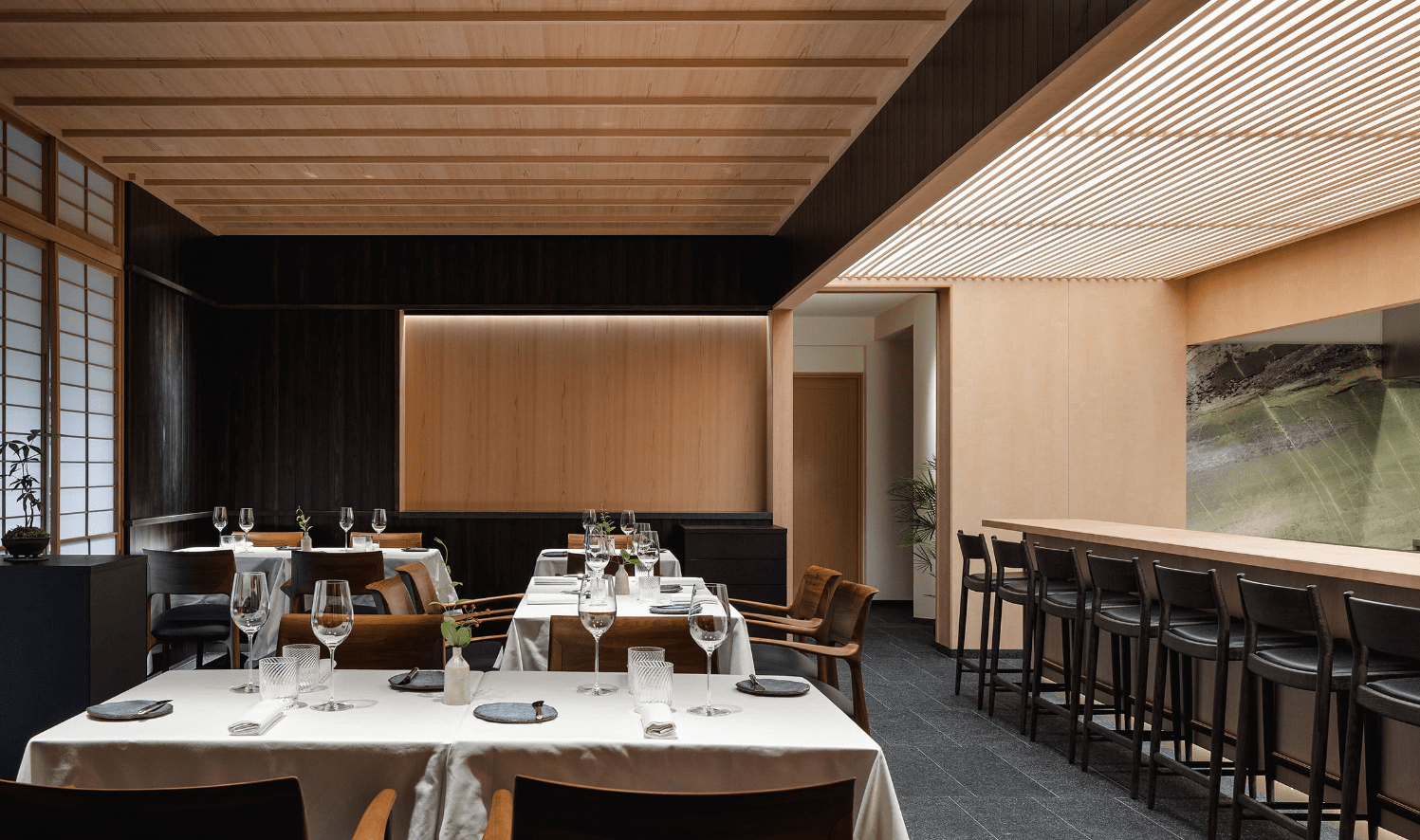 The Shinmonzen is a small luxury hotel in Kyoto, located in the historic Higashiyama district. The hotel features beautifully designed traditional Japanese rooms with modern amenities and a lovely courtyard garden. Its location is perfect for exploring nearby temples and shrines, and the staff provides excellent service to guests.
Jean-Georges at The Shinmonzen is the new restaurant that opened in this hotel in March 2023. If you're a connoisseur of modern-French cuisine, you will know that Jean-Georges Vongerichten is a highly renowned Chef owning over 60 high-end restaurants around the world.
This new restaurant at The Shinmonzen will offer an original fusion of French, American, and Asian tastes, using local ingredients at their fullest potential.
5. Explore the essence of Kyoto at Gion Shijo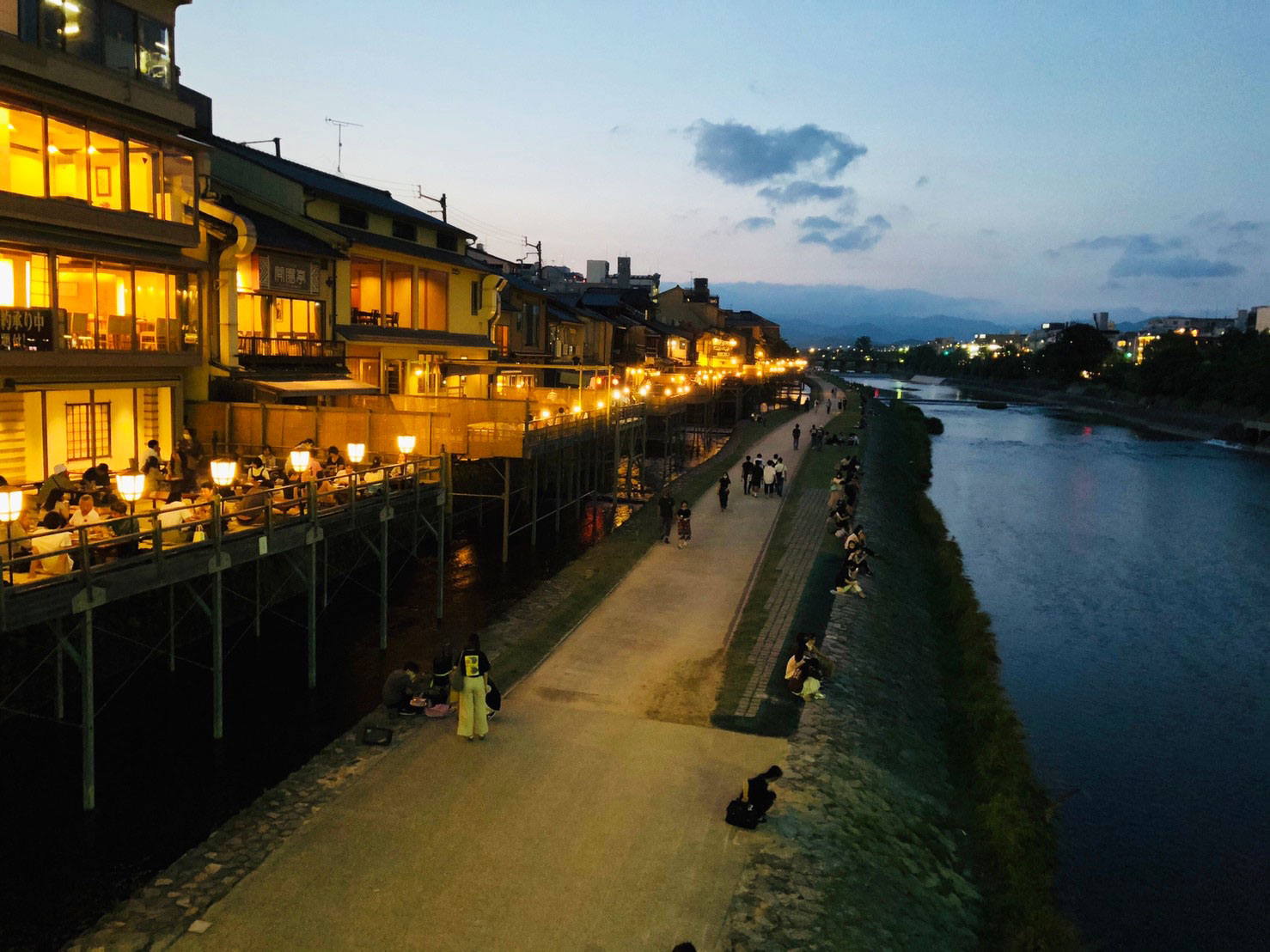 Gion Shijo (祇園四条) is a bustling area in Kyoto known for its traditional architecture, shopping, and dining. The area is particularly famous for geisha sightings, as many of the city's geisha houses are located here.
Visitors can also explore the nearby Yasaka Shrine or stroll along the Kamogawa River, where during summer, cafes and restaurants open outdoor seating areas that overlook the river. This creates a relaxing and picturesque atmosphere, where visitors can enjoy a refreshing drink or meal while taking in the beauty of the river and the surrounding cityscape.
New cafes in this area are opening in 2023 such as "Kacto" which just opened in February 2023. This is an area that you will not want to miss during your Kyoto trip.
6. Immerse yourself in videogame land at Nintendo KYOTO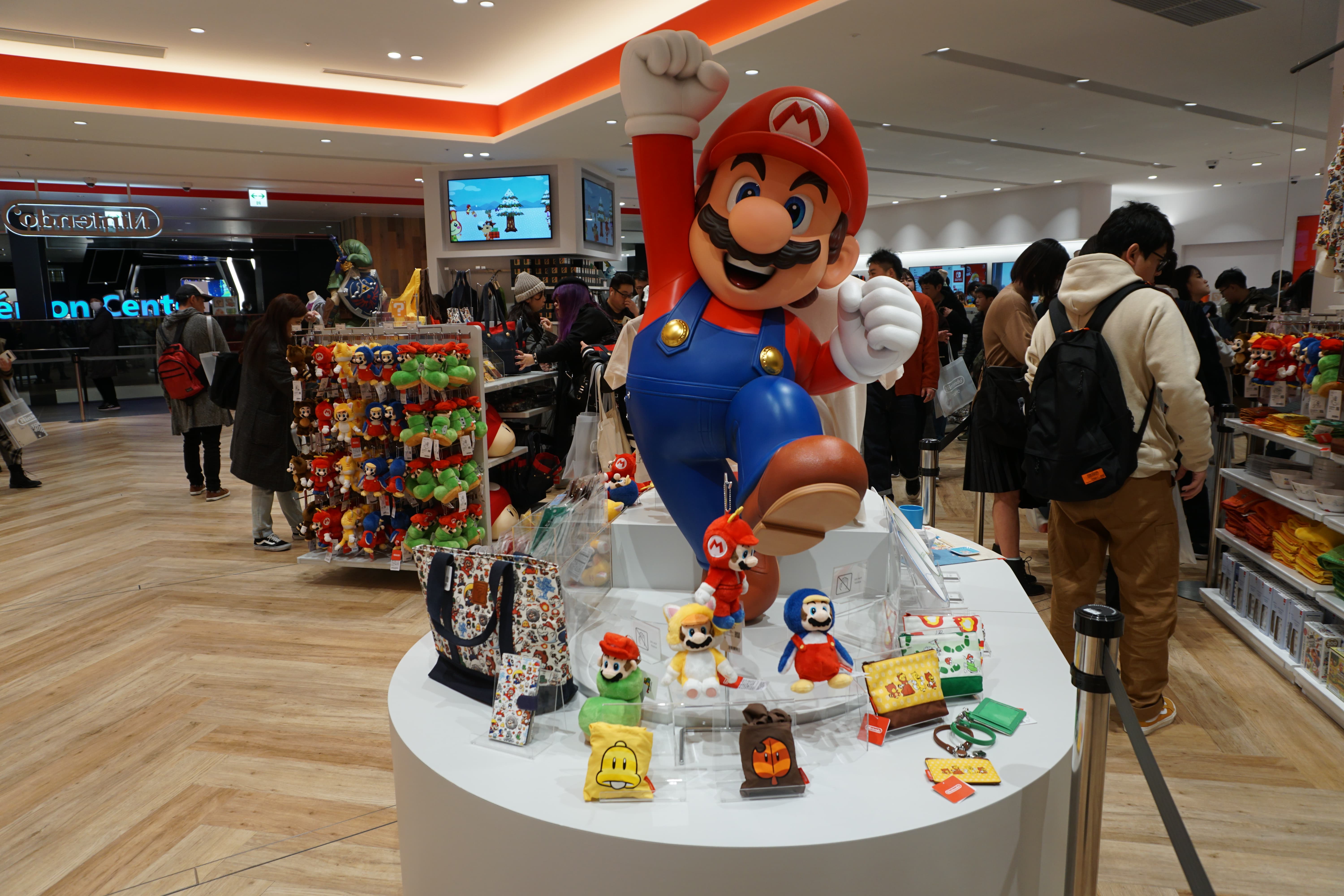 Nintendo is opening its third official store in Japan, and it will do so in the birthplace of this iconic videogame company! Nintendo Kyoto is planned to open on October 17, 2023, as part of the new Kyoto Takashimaya S.C. (also planned to open on that same day).
Just like the other Nintendo Stores in Tokyo and Osaka, Nintendo Kyoto will offer not only their games and systems but also a wide variety of game characters merchandise. It will also have a space for special events such as game tournaments and samplings of new game releases.
If you are a videogame enthusiast or a fan of Nintendo, this is a place you won't want to miss out on!
7. Feel the unique appeal of the Season in Rurikoin Temple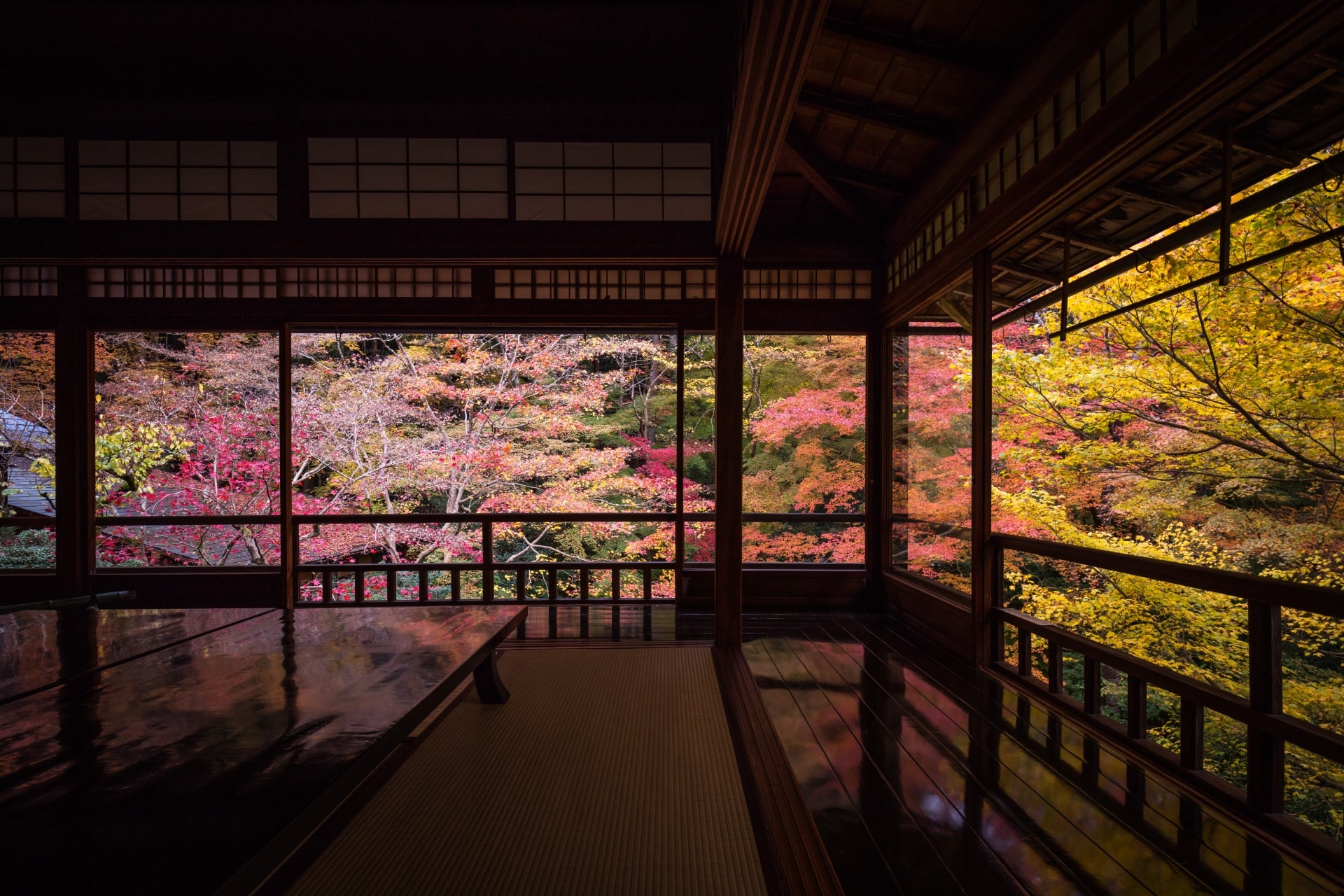 Rurikoin Temple (瑠璃光院), is a small but beautiful temple located on the rural outskirts of Kyoto. The temple is known for its stunning moss garden, which is particularly beautiful in the spring and autumn seasons.
In spring, the cherry blossoms in the garden are a must-see, while in autumn, the garden is transformed by the vibrant colors of the changing leaves. The temple itself is a quiet and serene place, with a traditional Japanese garden and a small pond. Rurikoin Temple offers a peaceful escape from the hustle and bustle of the city and is a unique and memorable destination for any season.
It is such a photogenic location, making it a highly popular place among young visitors from around the world.
*Note: Since this is a small temple but highly popular, reservation is required for entrance. Be sure to check the official website to make reservations beforehand.
For more information about Rurikoin Temple, be sure to check out the following article!
8. Kyoto Illumination Synesthesia Hills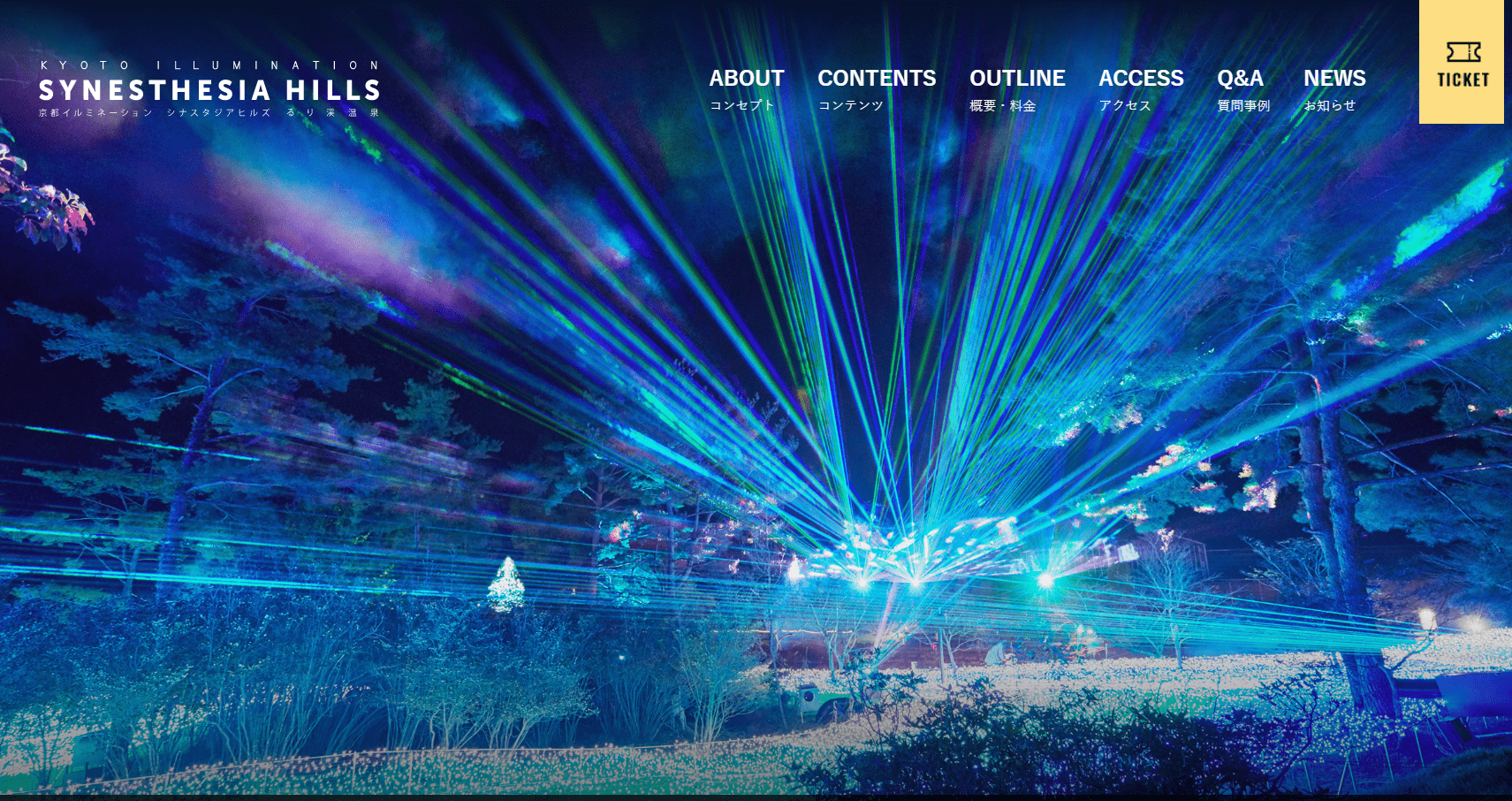 Kyoto Illumination Synesthesia Hills is a large art installation project consisting of lights and music. It is located in Rurikei Onsen (るり渓温泉) in Sonobe Town, Nantan City. It first opened in 2018 and has been expanding its lineup. Currently, the project consists of 12 areas, each meant to stimulate your different senses to recreate a state of synaesthesia, which is the concept of this whole project.
This place is open all year long, and nearby you can find other exciting things to do such as glamping or enjoy the hot springs of the town.
9. Check out the renewed "Kyo-Lounge" at Kyoto Tower Sando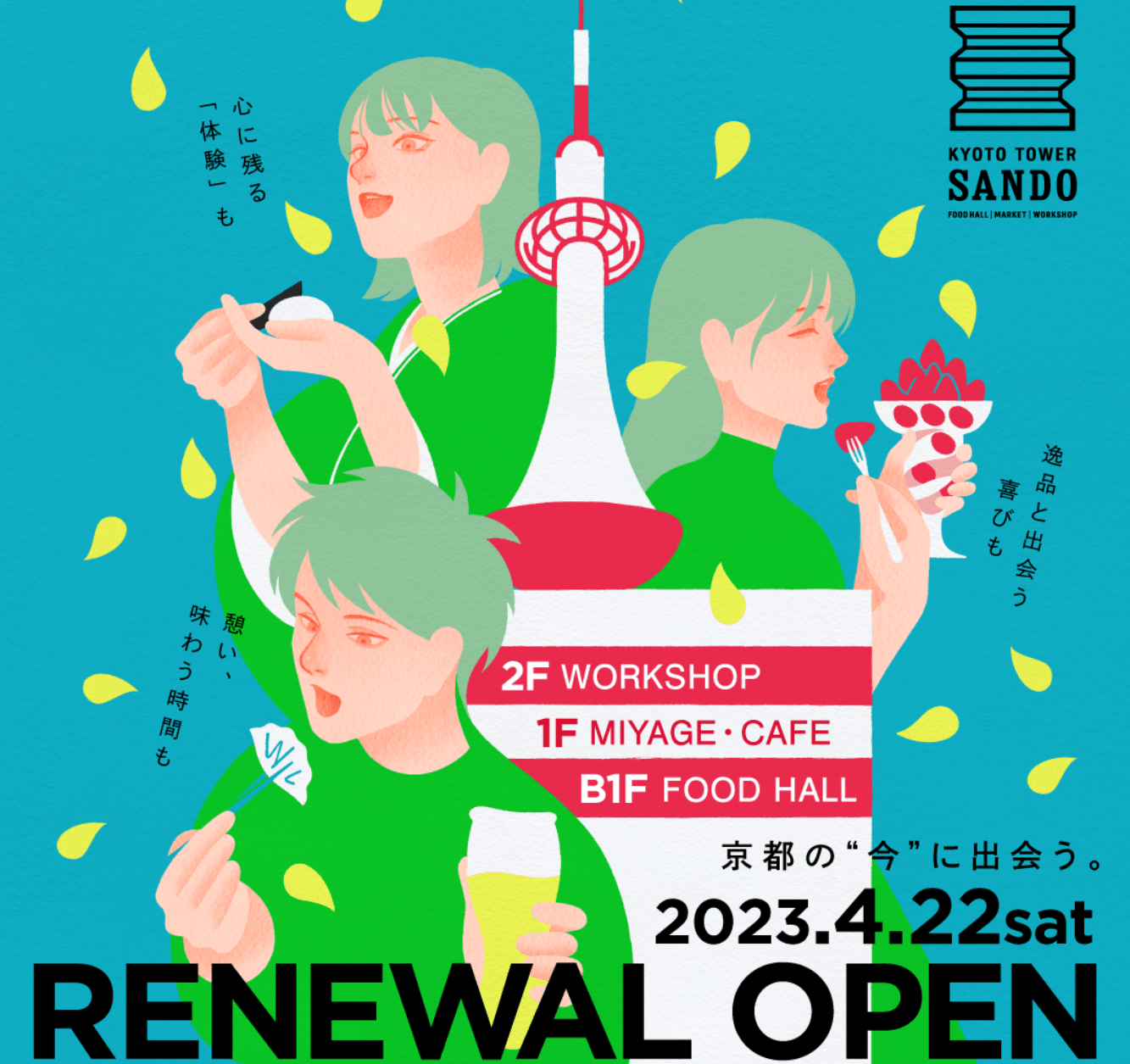 Kyoto Tower Sando (京都タワーサンド) is a shopping and dining area located at the base of Kyoto Tower, in the heart of the city. The area features a variety of shops selling traditional Kyoto goods, as well as cafes and restaurants offering a range of cuisines. It's a great place to shop for souvenirs, grab a bite to eat, or simply take a stroll and enjoy the atmosphere.
This area is experiencing its first renewal open since it first opened back in 2017. This renewal open took place on April 22, and 7 new shops were added to the lineup. These new shops were carefully selected to provide all visitors the unique Kyoto experience.
10. Take a day trip to Osaka (The food capital of Japan)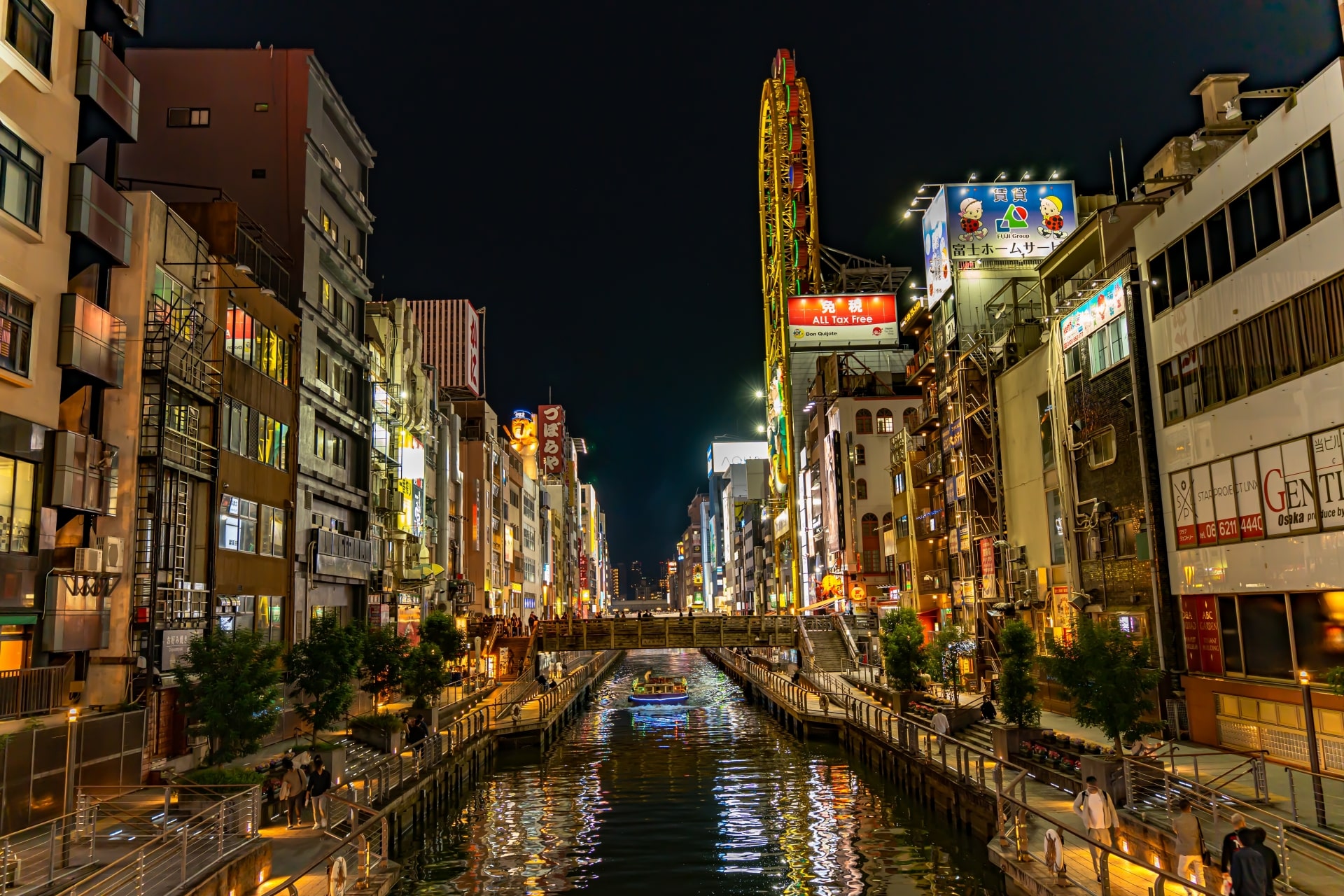 Osaka is a vibrant and bustling city with a unique culture and a lot of attractions that make it a great place to visit. From Kyoto, it's only a short distance away, making it an easy and convenient day trip. Osaka is known for its delicious food, especially its street food and the famous Okonomiyaki dish. The city is also home to some incredible landmarks, such as Osaka Castle, the Umeda Sky Building, and the Shitennoji Temple. Additionally, Osaka has a lively nightlife scene and is a great place to experience modern Japanese culture.
Overall, visiting Osaka from Kyoto is a great way to experience a different side of Japan and explore more of what this amazing country has to offer.
And just like Kyoto, Osaka also has many new attractions opening in 2023. For more details, be sure to check out the following article!
11. Check out the Seasonal Events in Kyoto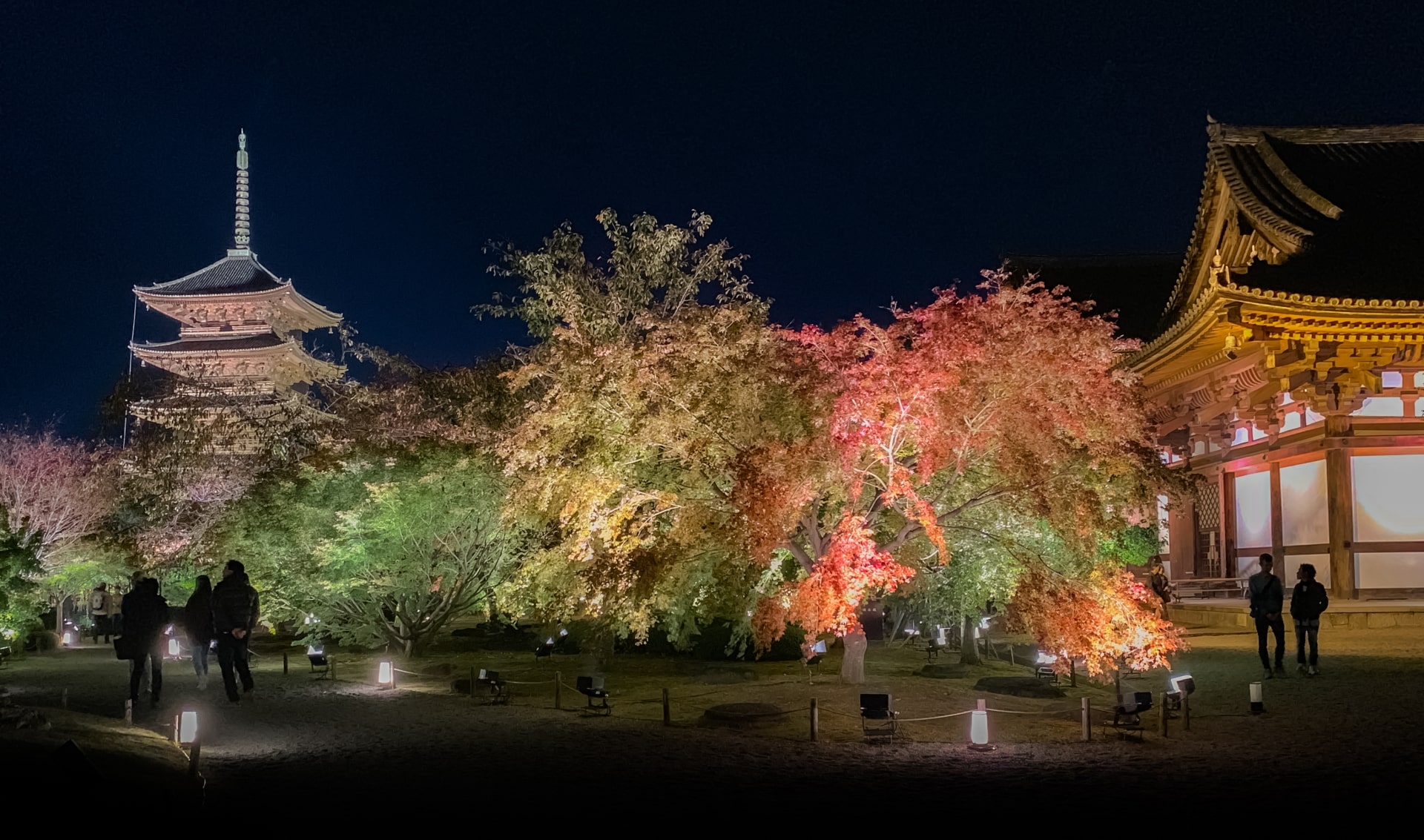 And lastly, on our list, we have seasonal events in Kyoto. Kyoto's beauty and charm are enhanced by its seasonal changes, with each season offering its own unique experiences, making it a destination that can be enjoyed throughout the year.
Kyoto has a variety of seasonal events that showcase the beauty of the city throughout the year. In spring, cherry blossom festivals are held in various locations. Summer features the Gion Matsuri festival and fireworks displays. Fall brings stunning autumn foliage and temple illuminations. In winter, the city is decorated with lights and there are winter festivals like the Hanatouro event.
Overall, Kyoto offers a unique experience for visitors no matter what season they visit. No matter what season you decide to come visit, there will always be some event happening somewhere within the city. Be sure to check out the following articles for more information about things to do in Kyoto depending on the season.
Spring
Summer
Autumn
Winter
+ Tourist Attractions in Kyoto 2024
If your plans for coming to Japan are for 2024, there are also some exciting facilities and projects planned to open in 2024 in Kyoto.
Some of the anticipated things planned to happen in Kyoto include the opening of the hotels Banyan Tree Higashiyama Kyoto (designed by world-renowned architecture Kengo Kuma), Six Senses Kyoto (luxury hotel), and the Hilton Kyoto (located in Kawaramachi Sanjo).
2024 will seem to be a year when many new exiting hotels will newly open, so be sure to check out these places when making your plans to come to Kyoto in 2024.
---
▽Check these lists of best things to do in other popular areas in Japan for 2023!▽
I hope this article was helpful in providing you with ideas to plan your itinerary for your trip to Kyoto. As I previously mentioned, Kyoto is full of things to do such as events, shopping, cultural activities, dining, etc. We really hope you have the best possible Kyoto experience!
▽Subscribe to our free news magazine!▽

For more information about things to do in Japan, be sure to check the articles below.
▽ Related Articles ▽
▼ Editor's Picks ▼
---