Tsukishima Monja Street: Tokyo's Hidden Gourmet Gem
Enjoy Tokyo's Local Specialty "Monjayaki" at Tsukishima Monja Street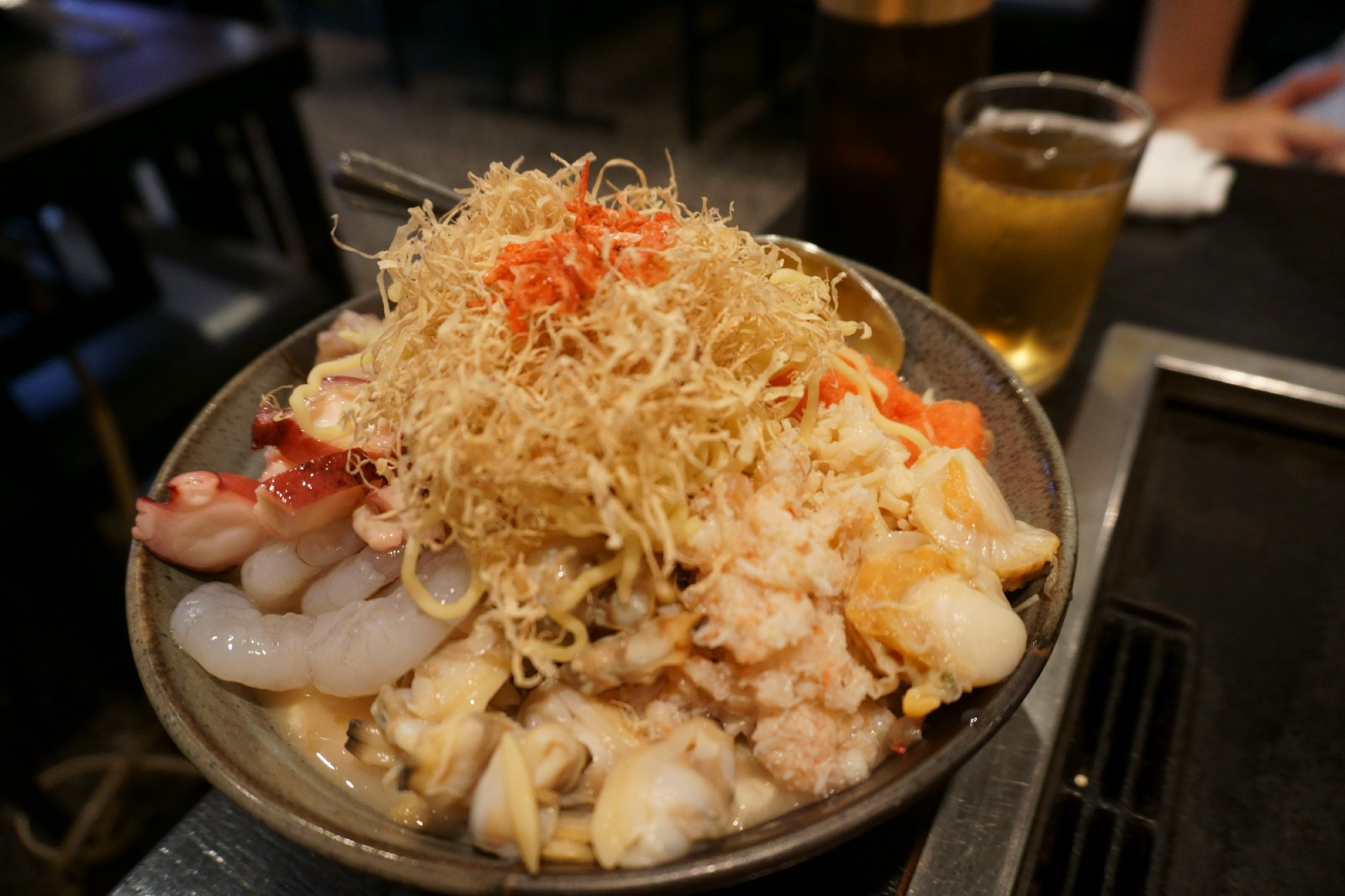 Have you ever heard "Monjayaki"?? It's Tokyo's most popular local food, which is similar to Okonomiyaki but quite different. If you visit Tokyo, Monjayaki is one thing you should definitely try! The dish might look weird and unpleasant at first, but trust me, it's much much better than it looks! And when you try Monjayaki, visit Tsukishima area in Tokyo which is known as a Mecca of Monjayaki!
---
Tsukishima (月島) area is located in central Tokyo, it's an artificial island on Tokyo Bay and along Sumida river. The area is much quieter than other touristic districts in Tokyo and more like residential area with lots of local flavour. Tsukishima is is best known for Monjayaki dish which is originated in this area.
Monjayaki (often called Monja) is a pan-fried batter dish popular in Kanto region (around Tokyo). It's often compared to Okonomiyaki, which is originally from Kansai region (around Osaka). Monjayaki comes with various ingredients similar to Okonomiyaki (chopped vegetables and seafood) but has much runnier batter mixture combined with water and dashi stock. At restaurants, you usually have own iron pan and cook in front.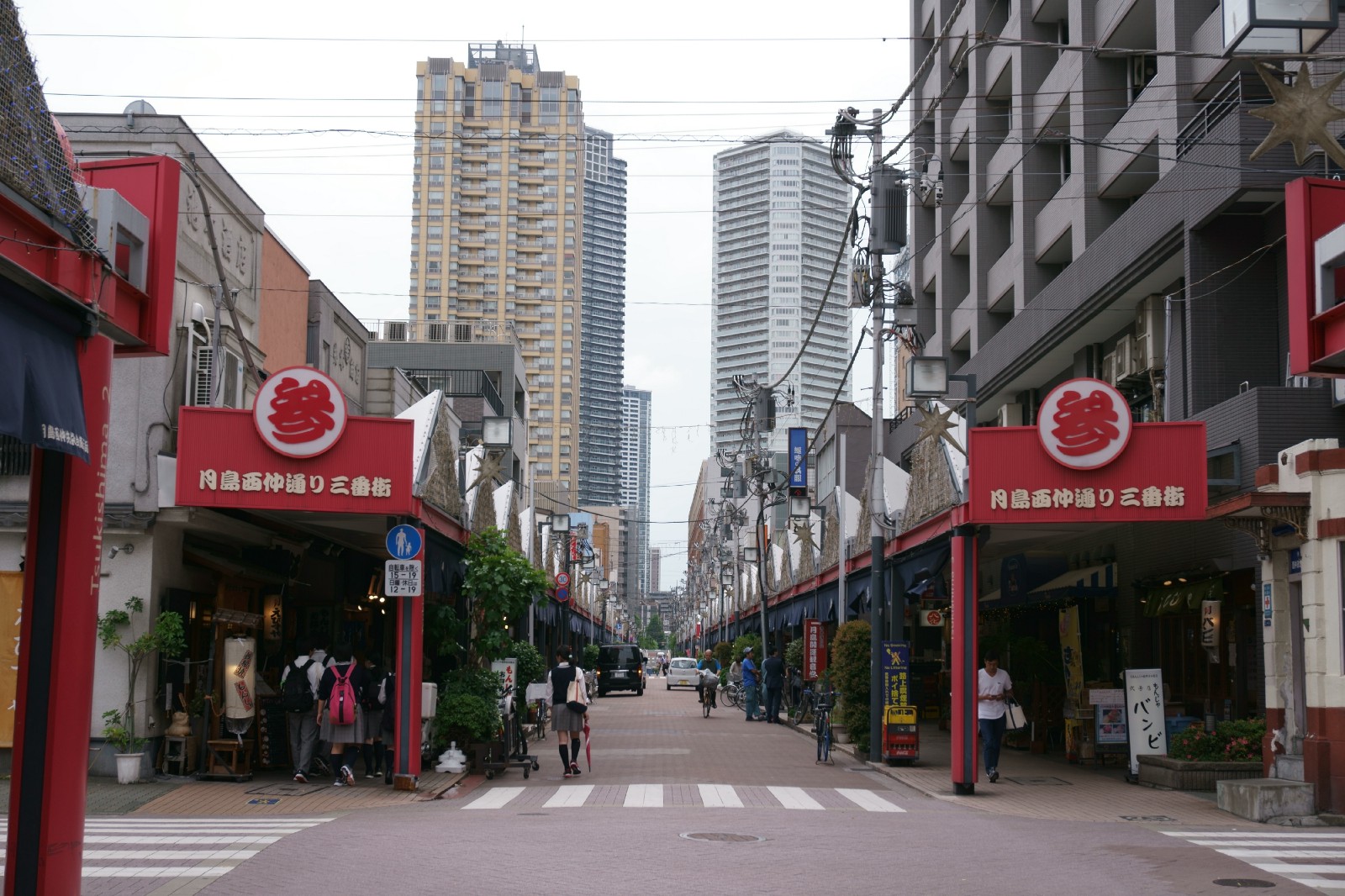 Many Monjayaki restaurants can be spotted in Tsukishima area, and there is a street called "Monja Street" where over 70 Monjayaki restaurants gather. The street has been attracting tourists and Tokyoites in past years, and usually very crowded during lunch and dinner time. Nowadays, many restaurants on Monja Street has English menu and some has English speaking staff. The street can be accessed from Tsukishima Street Exit 7.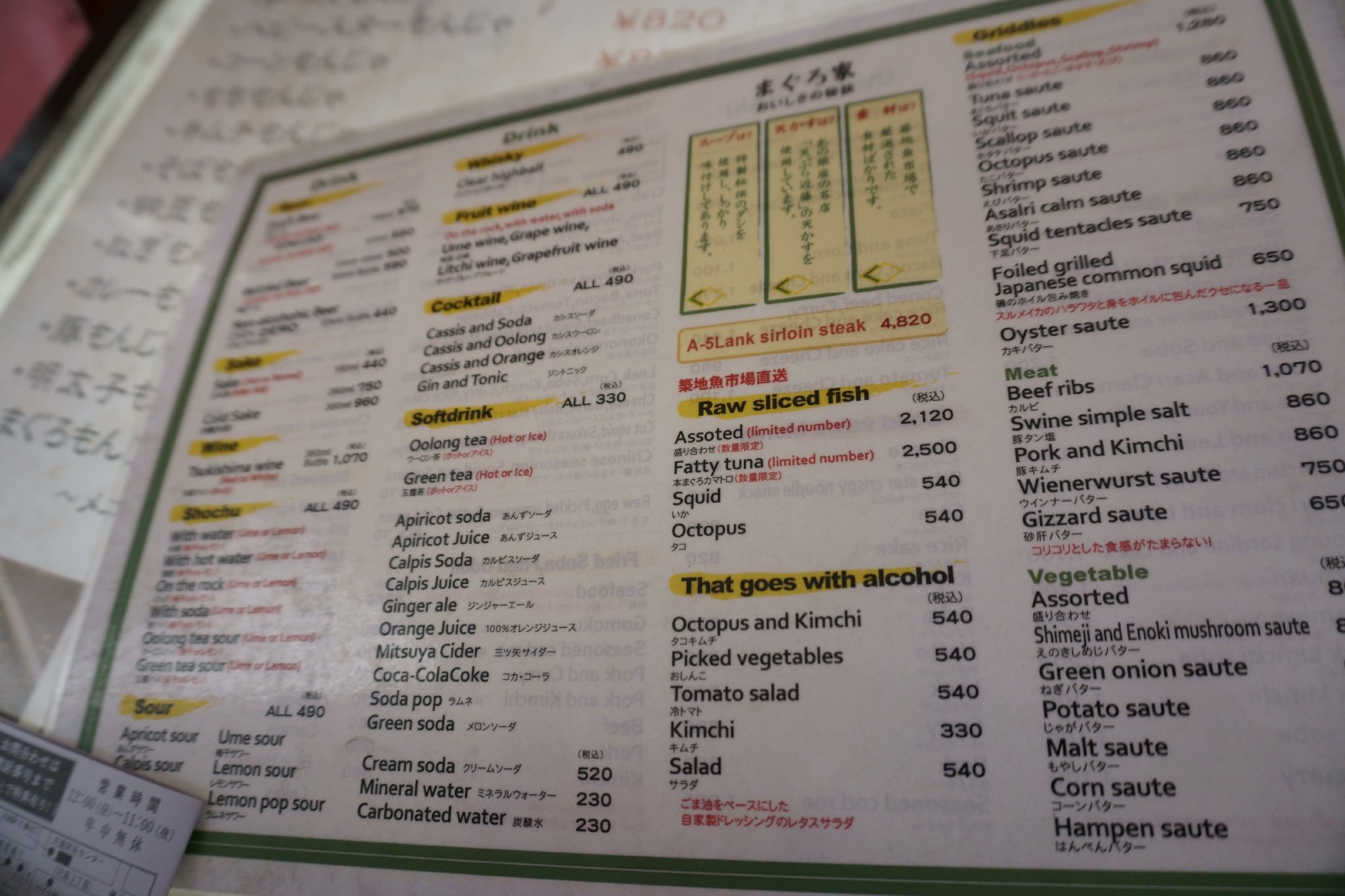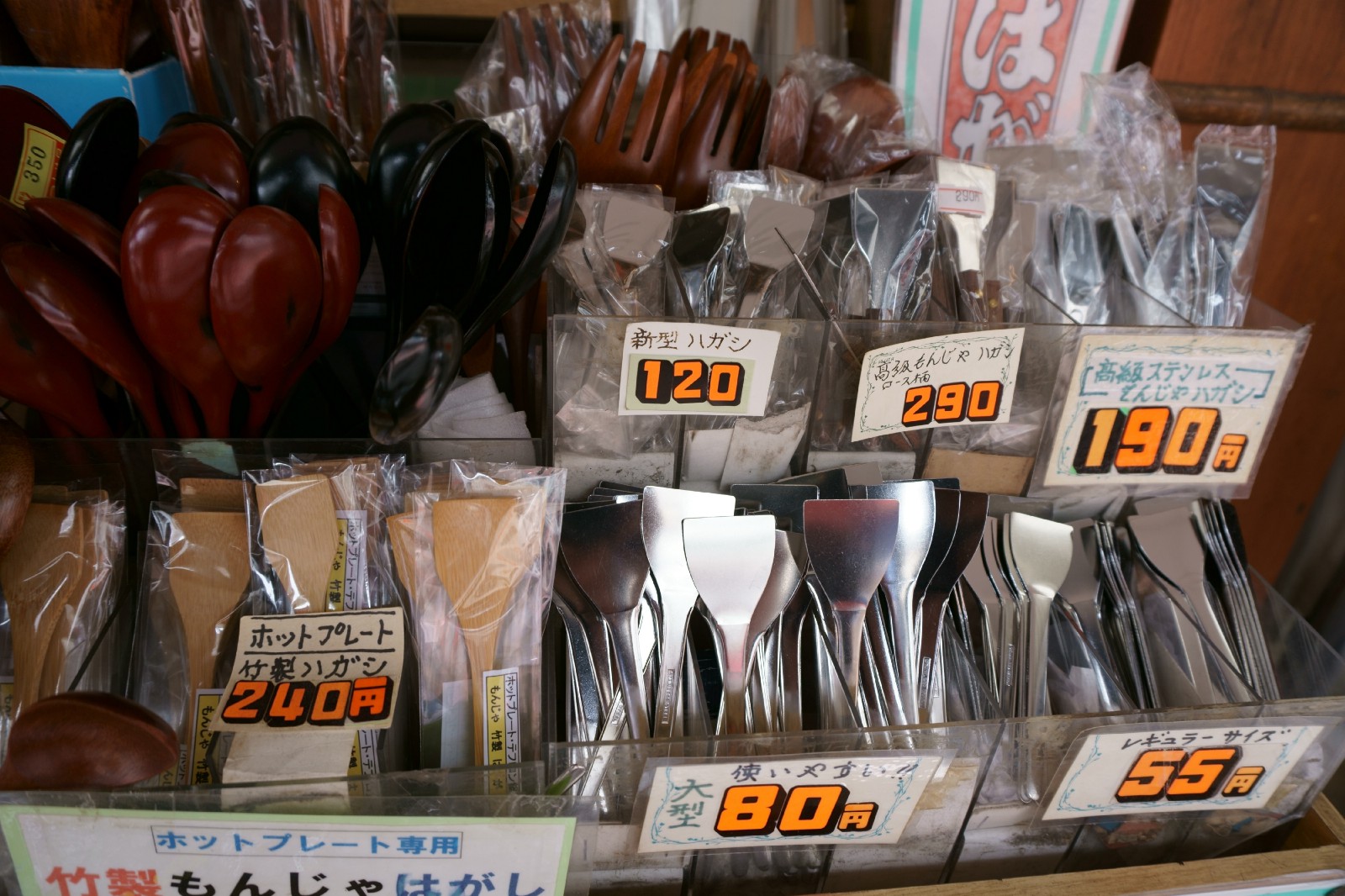 It's too many restaurants serving the same dish and you may be confused which one to visit.. So when you visit Monja Street, I highly recommend you to visit at least two restaurants! Monjayaki is not a huge dish so if you are in a group, it's good share! Also most of places also have Okonomiyaki on their menu, which is also delicious 🙂
Recently, I have visited Monja Street and had lunch at these two restaurants, which has high reviews on gourmet sites.
Kura (蔵)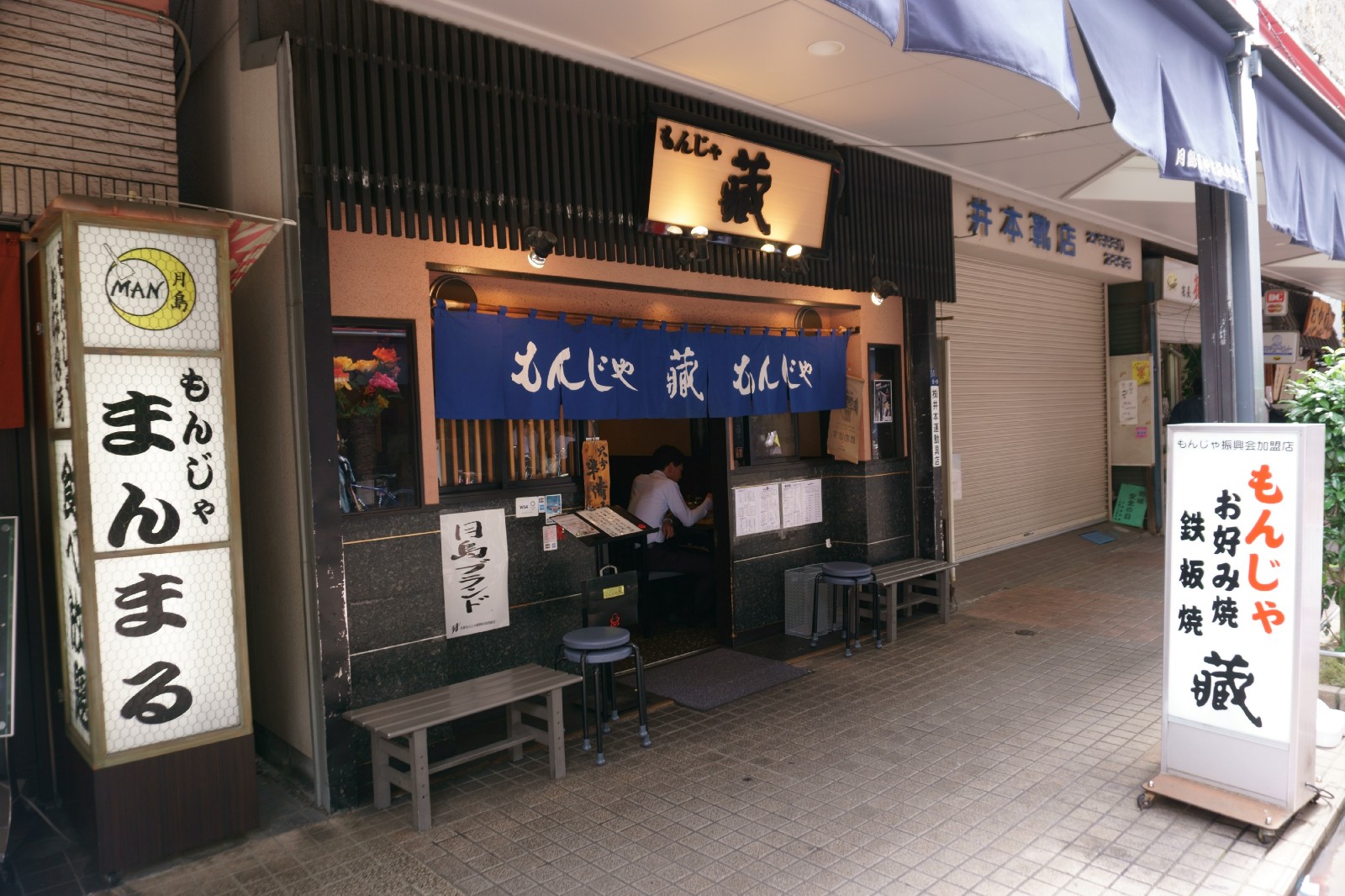 Kura (蔵) is one of the most popular restaurants on Monja Street and always people queuing outside (Lucky I could enter without waiting this time!). I have ordered Kura Special Monja, which has all ingredients (shrimp, clams, octopus, crabs, sweetcorn, mochi, etc) and it was absolutely phenomenon.. There was no English menu, but shop assistance can help you to make the dish. You can choose over 35 toppings for Monja and they also serve Okonomiyaki.
Hours: 11 am to 11 pm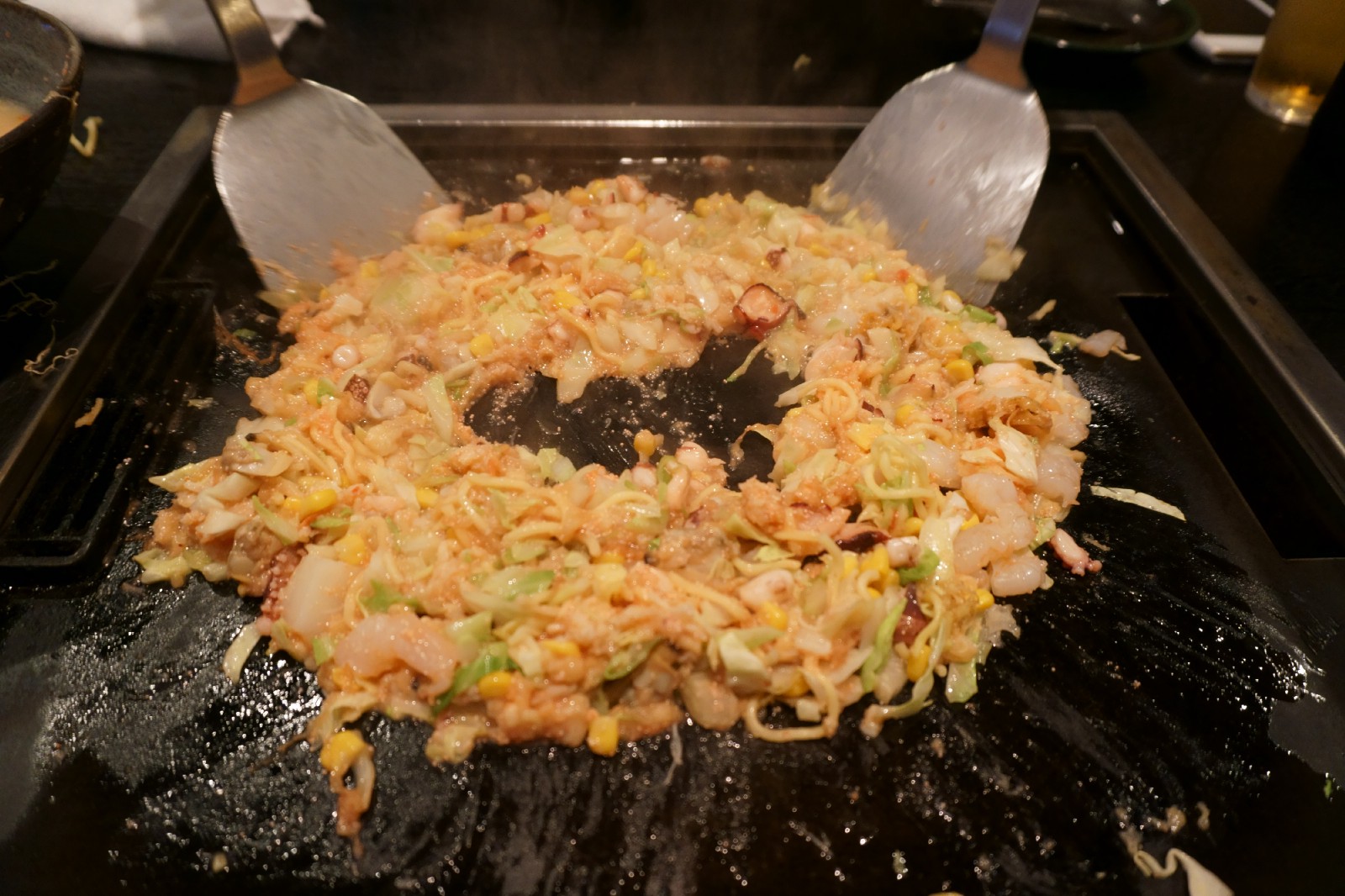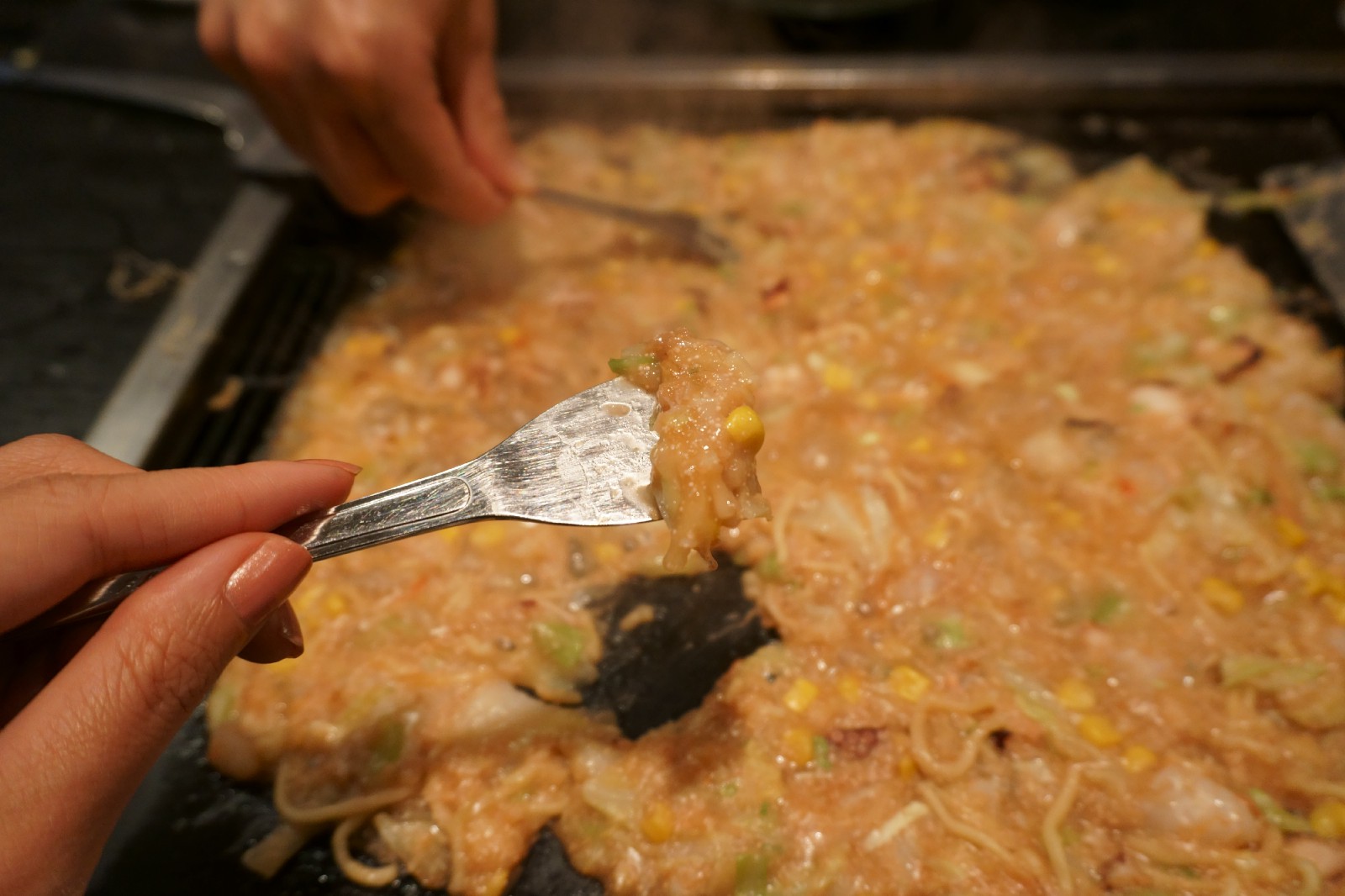 Iroha (いろは)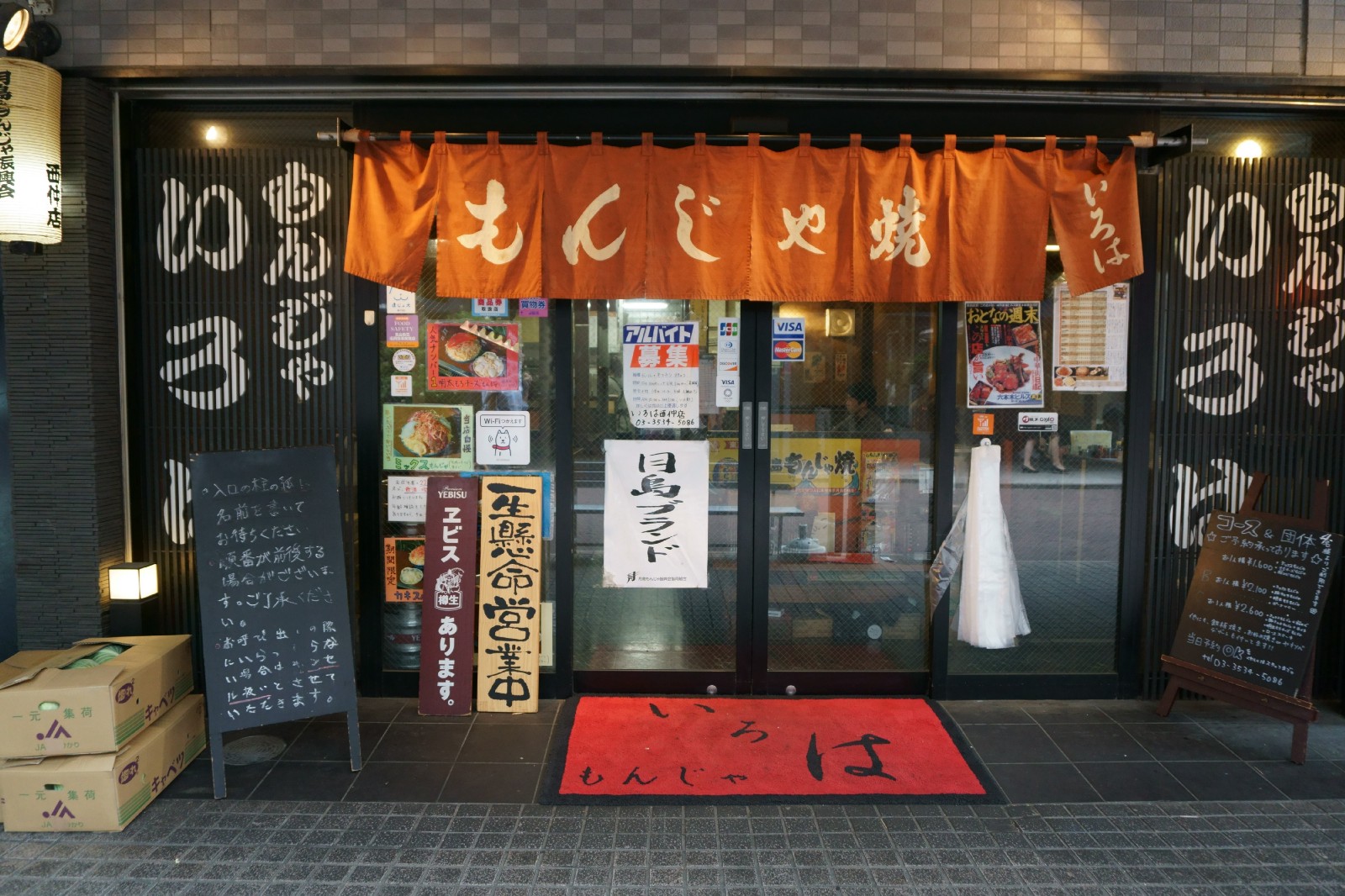 Iroha (いろは) is a long-established restaurant since 1955 and has two branches on Monja Street. It's one of the most famous Monjayaki restaurants in Tokyo. Iroha also has lots of toppings to choose and unique dishes on their menu like Yuzu Monja and Curry Monja. At Iroha, I decided to have Okonomiyaki rather than Monja and ordered Gyusuji (beef tendon) flavour. It's also highly recommended!!
Hours: 11 am to 11 pm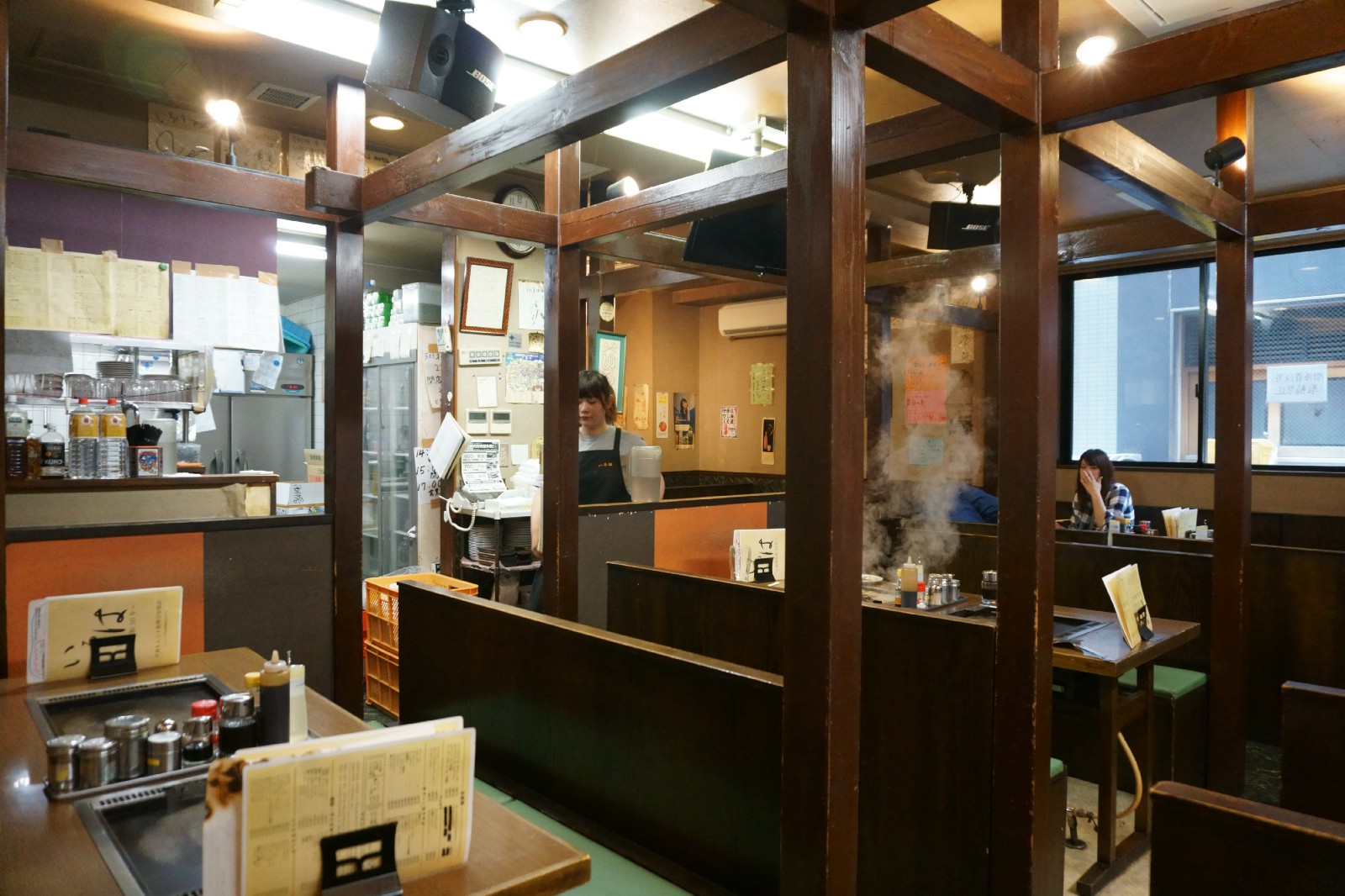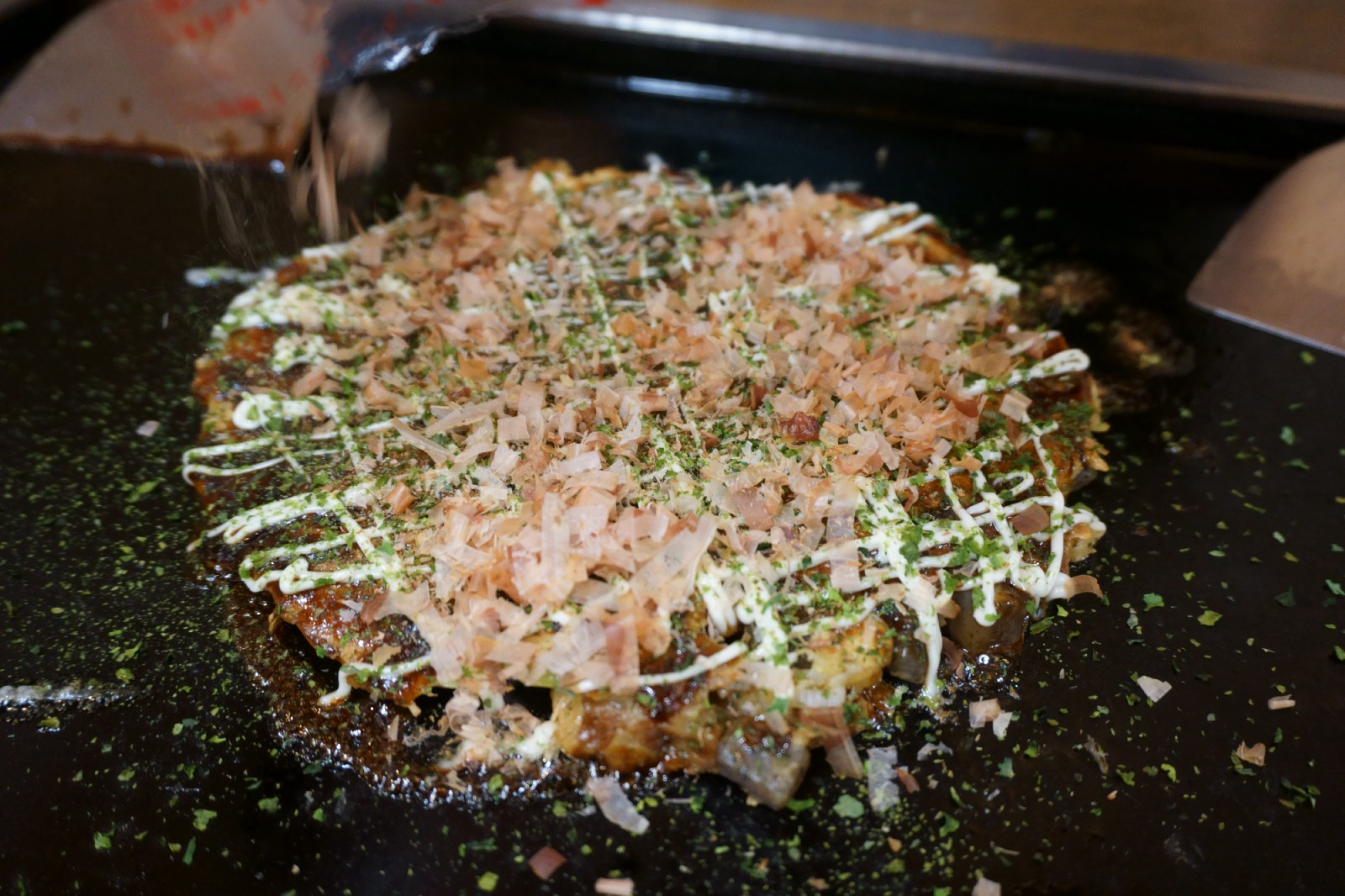 The price range for both restaurants are 800~1500 yen per dish (depending on ingredients). They are extremely busy during lunch time (12:00~14:00) and dinner time (19:00~) so if you wanna avoid crowds, around 15:00~17:00 is good time to visit!
---
For more information about travelling in Tokyo, please check out these articles, too!
▽Related Articles▽
▼Editor's Picks▼
---