My SUMO Morning Practice Experience in Tokyo!
How to Watch SUMO training in Tokyo!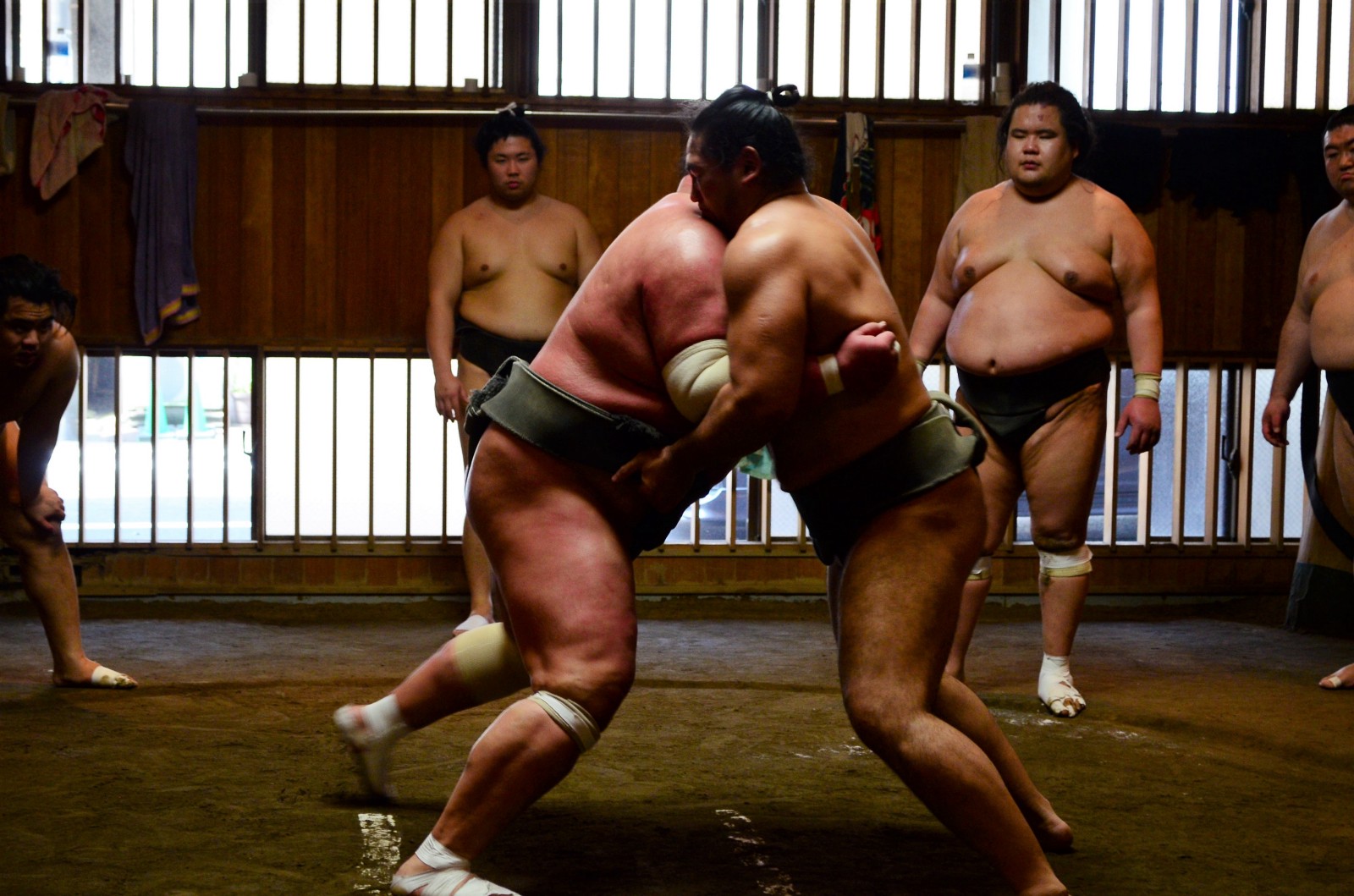 Did you know that we can watch the training session of SUMO wrestlers in Tokyo?? I'm sharing my amazing experience of visiting one of Sumo Stables and watching Sumo wrestlers practice in Tokyo!
▶︎Click HERE to book this Tokyo Sumo Stable Tour now!
Sumo is one of very original and most interesting cultures in Japan. (▶ All You Need to Know about SUMO) In Tokyo, there are numbers of Sumo stables (training room) especially in Ryogoku area (very close to Asakusa and Tokyo Skytree). And some of them are open for public to watch the wrestlers practicing.
I have booked the activity through the tour company called Voyagin (now known as Rakuten Travel Experiences). As soon as I made a reservation for the Sumo morning practice tour, the host contacted me and briefly guided about what time and where to meet.
In the morning of the day, the host picked up me at Honjo Azumabashi Station (next to Asakusa station) and took me to the sumo stable. (Azumazeki Beya). There were over 10 other guests all non-Japanese.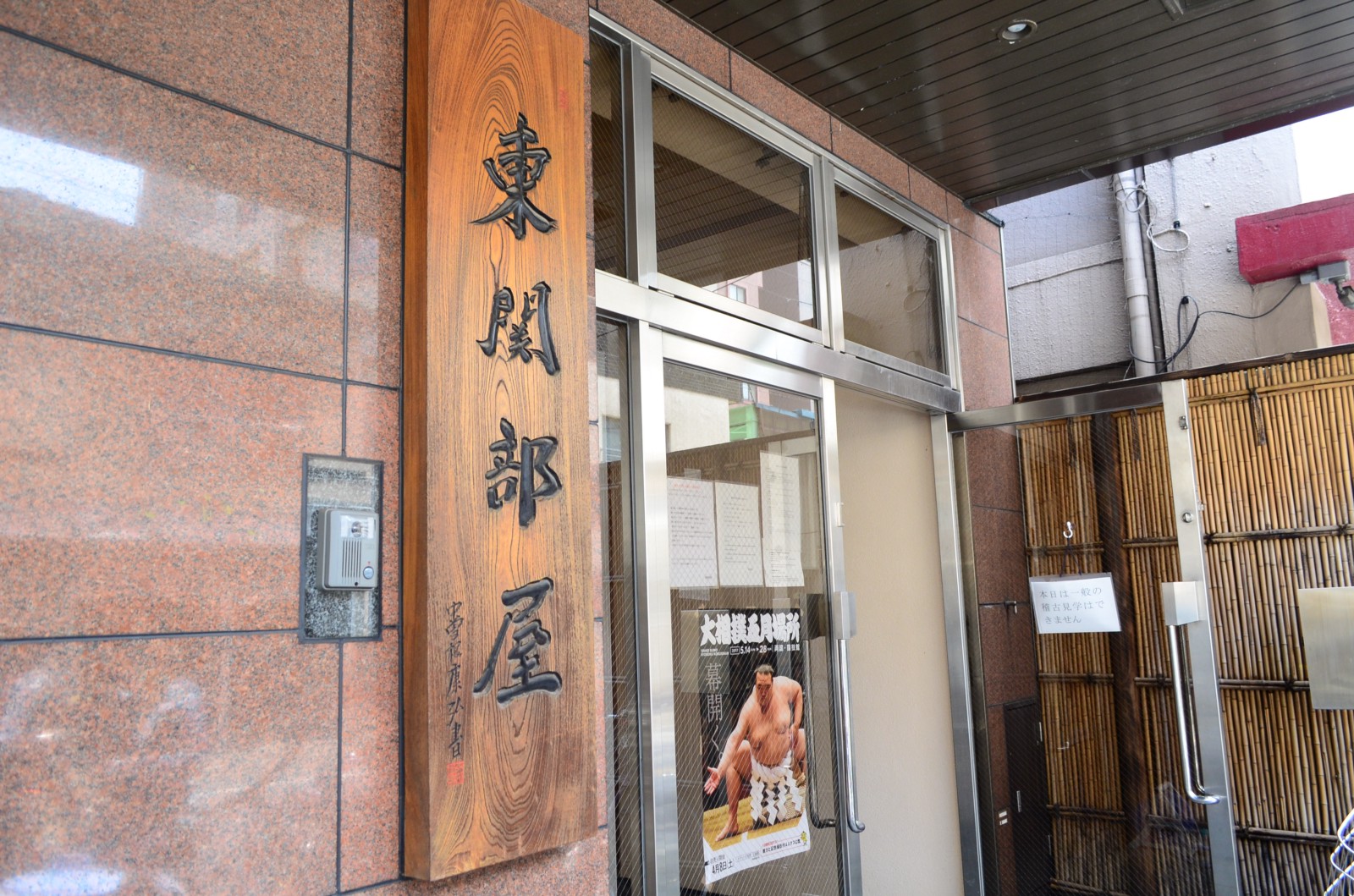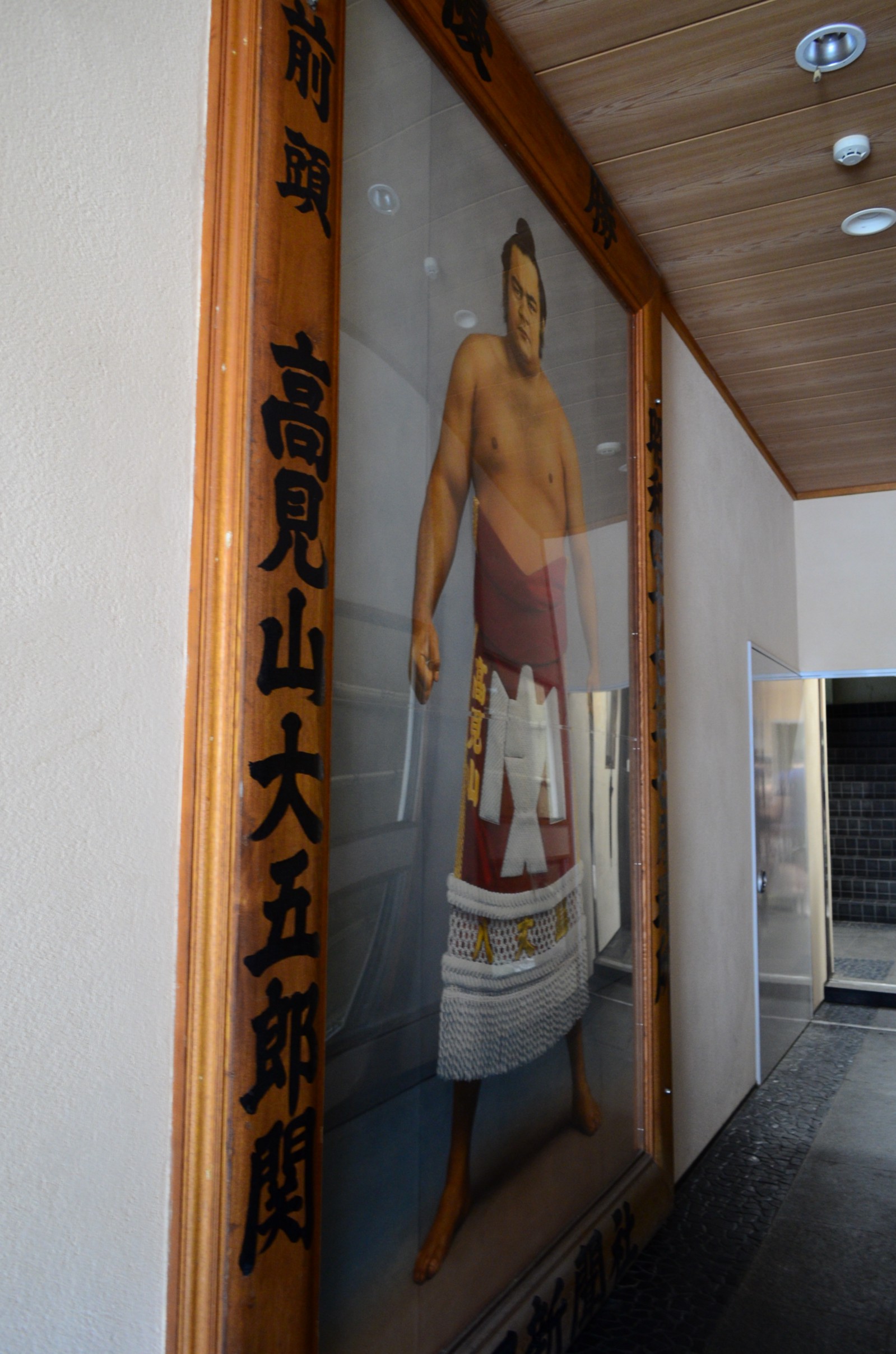 Before entering, they explained us there were a few rules to follow in the sumo stable. As Sumo wrestlers practice very serious and hard everyday, there are something that we have to keep in minds not to disturb them and show respects.
-Keep quiet
-Video shoot is not allowed (Photo shoot is allowed without flash)
-Don't lean on the wall
-Do not put your feet towards Dohyo (the circle ring)
When we arrive, the Sumo wrestlers were already warming up by marching circle with "Suriashi" (Slide their feet). Then they also practice "Shiko" (Leg stomping) and "Teppo" (pushing a pillar). We are guided to sit down next to the training field, right in front of wrestlers.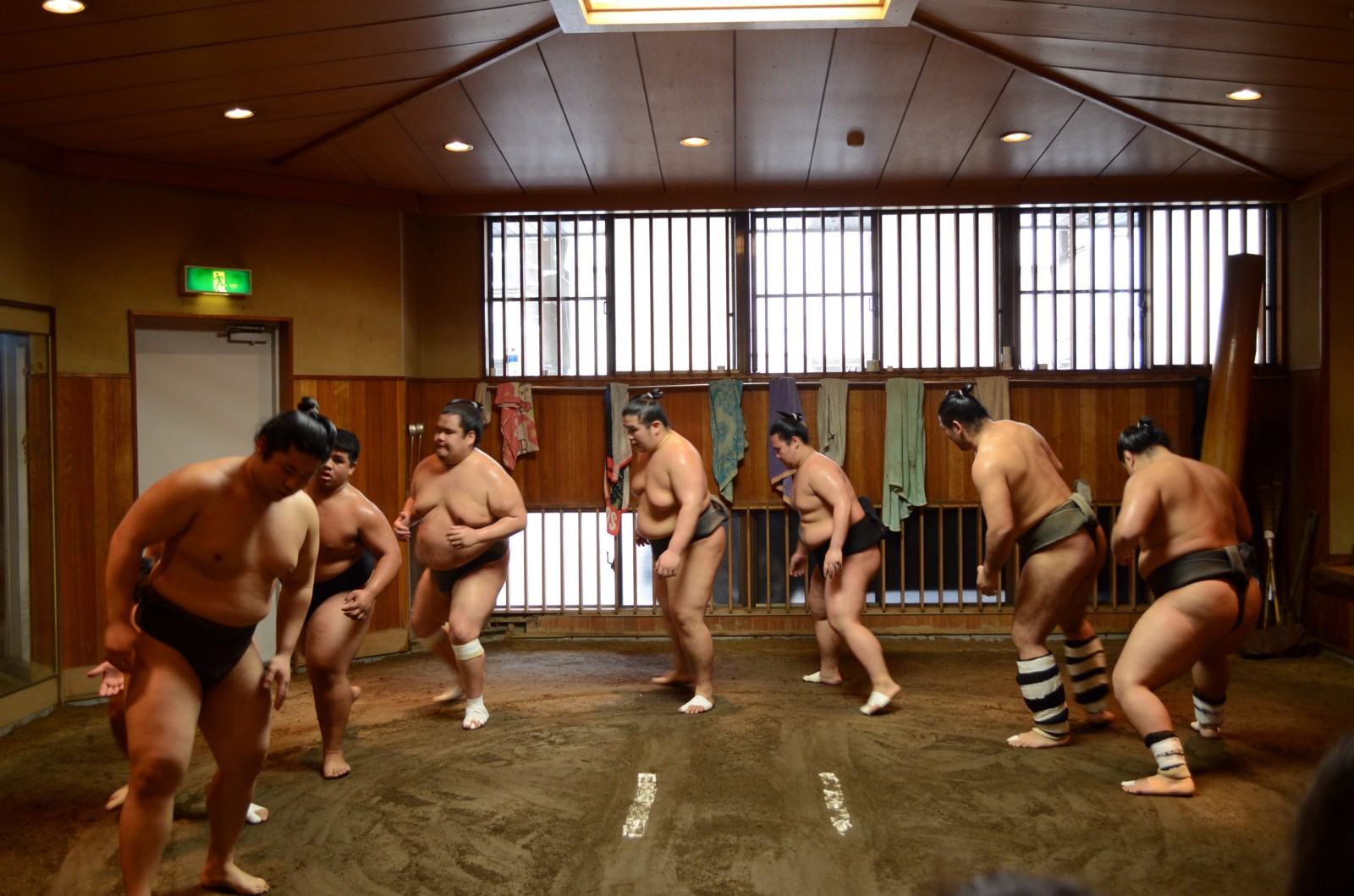 Then they moved on to "Torikumi" and the session lasted over 1 hour.
The Torikumi session:
1. Sanban Keiko-against the same wrestler repeatedly
2. Moushiai-the winner of 1 can practice with another wrestler
3. Butsukari- hit tackle and defense
Sumo practice are done from the lower ranked wrestlers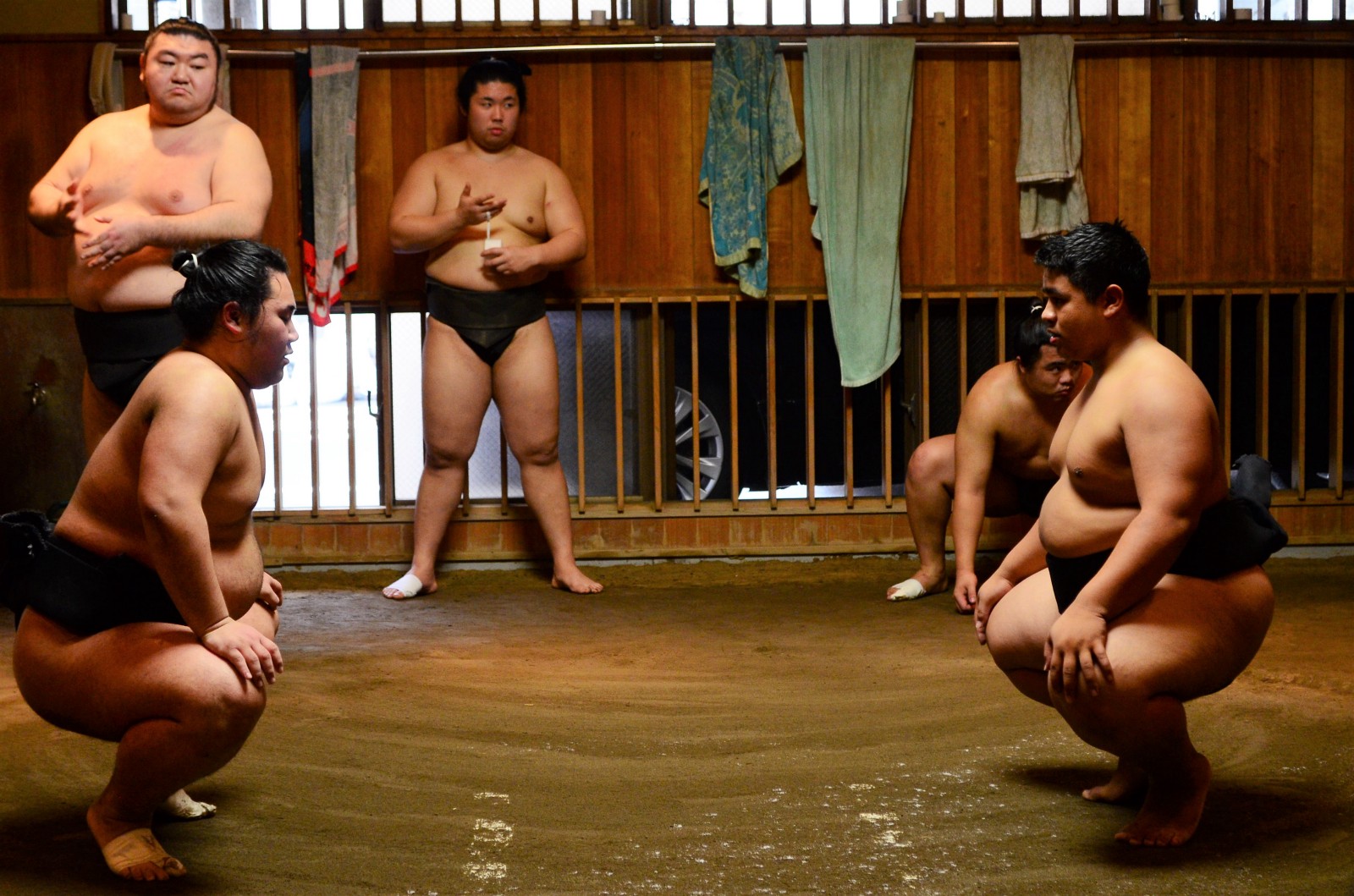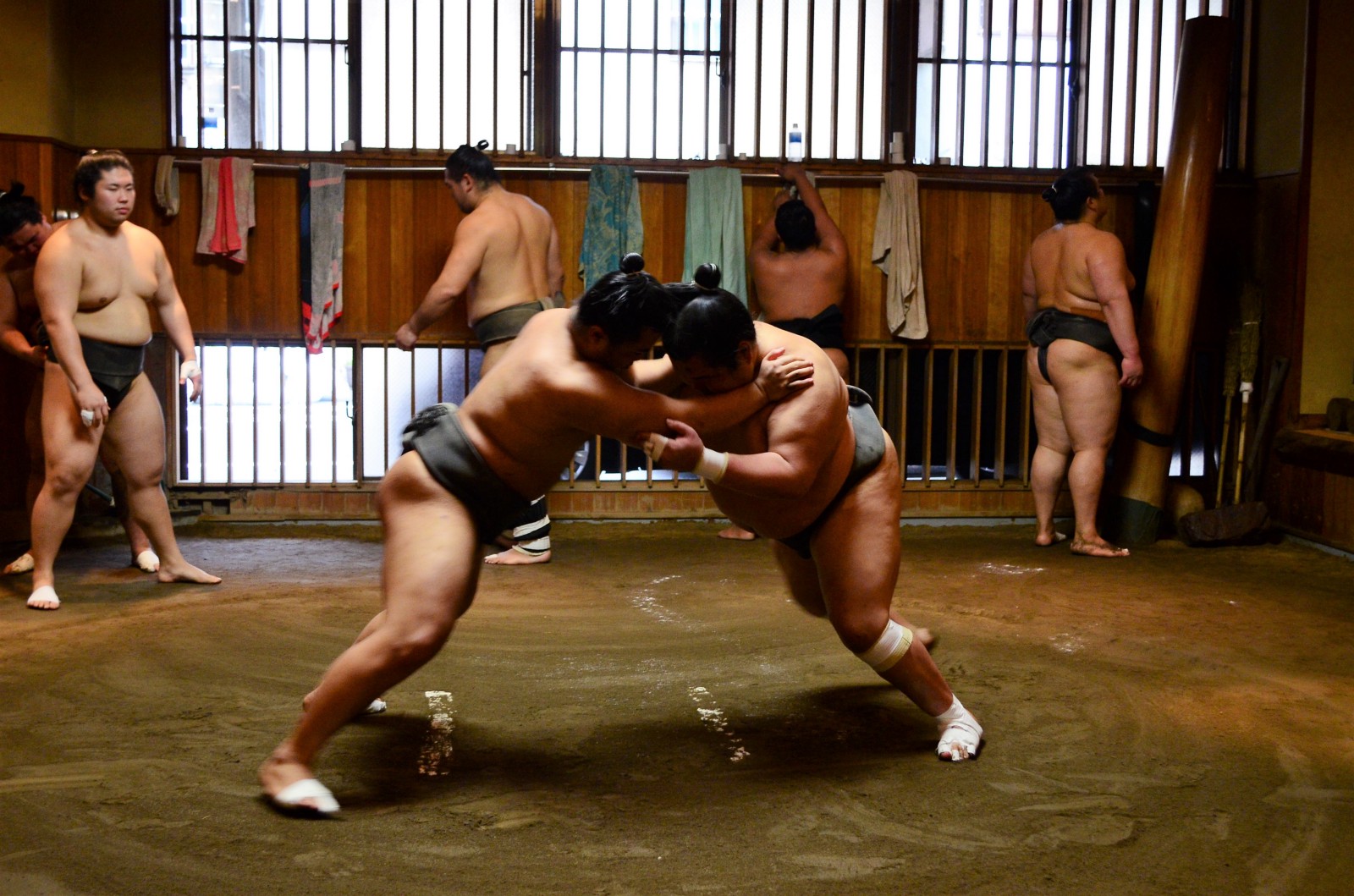 Sometimes the coach and senior wrestlers were pretty harsh on young wrestlers. Although I knew it was a part of practice and strong Sumo discipline to train young, watching young Sumo wrestlers practicing was almost overwhelming, as they tried very hard not give up on hard training.
As time goes by, stronger and bigger wrestlers practice on each other and it was much more powerful and spectacular to watch.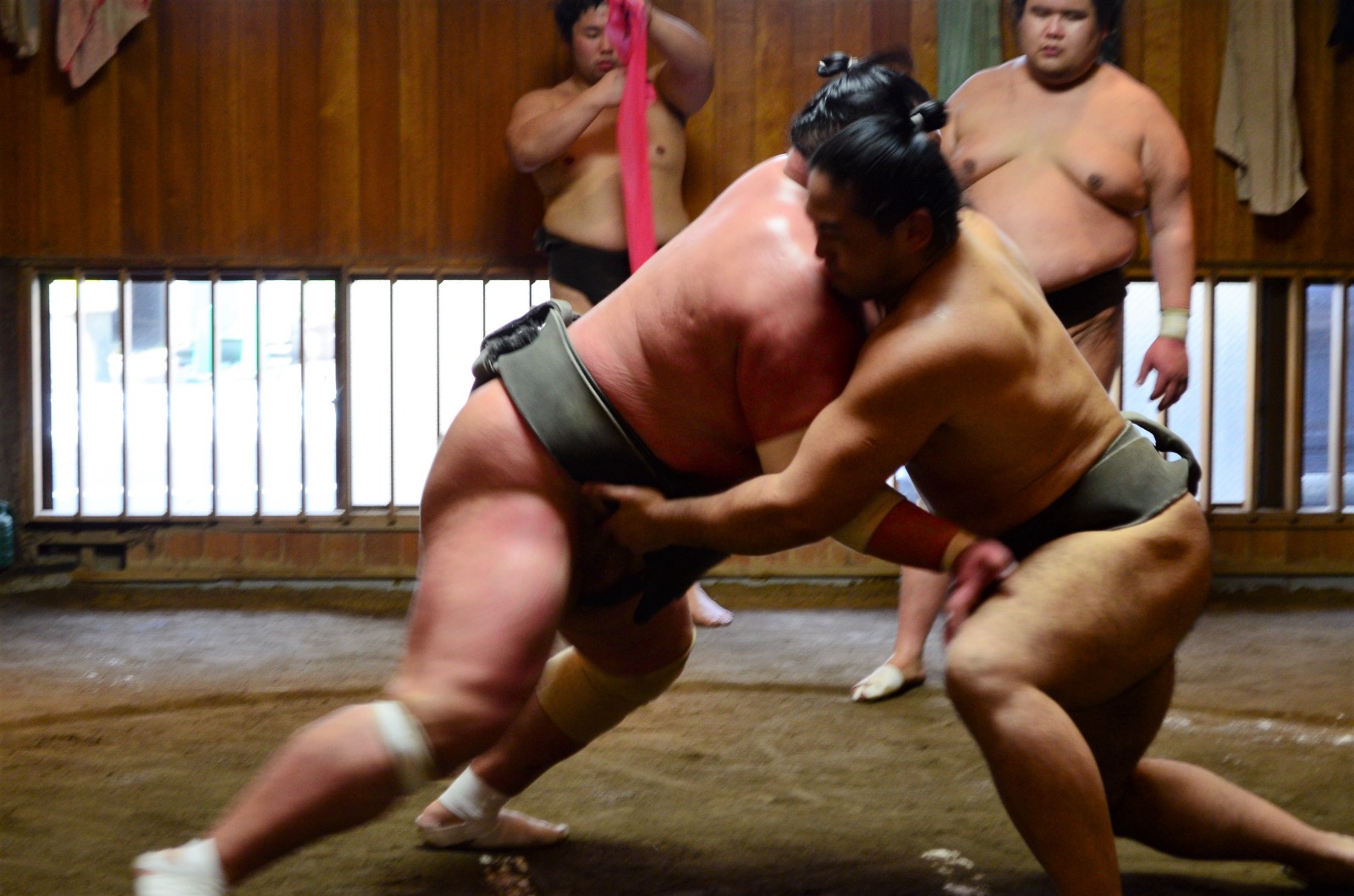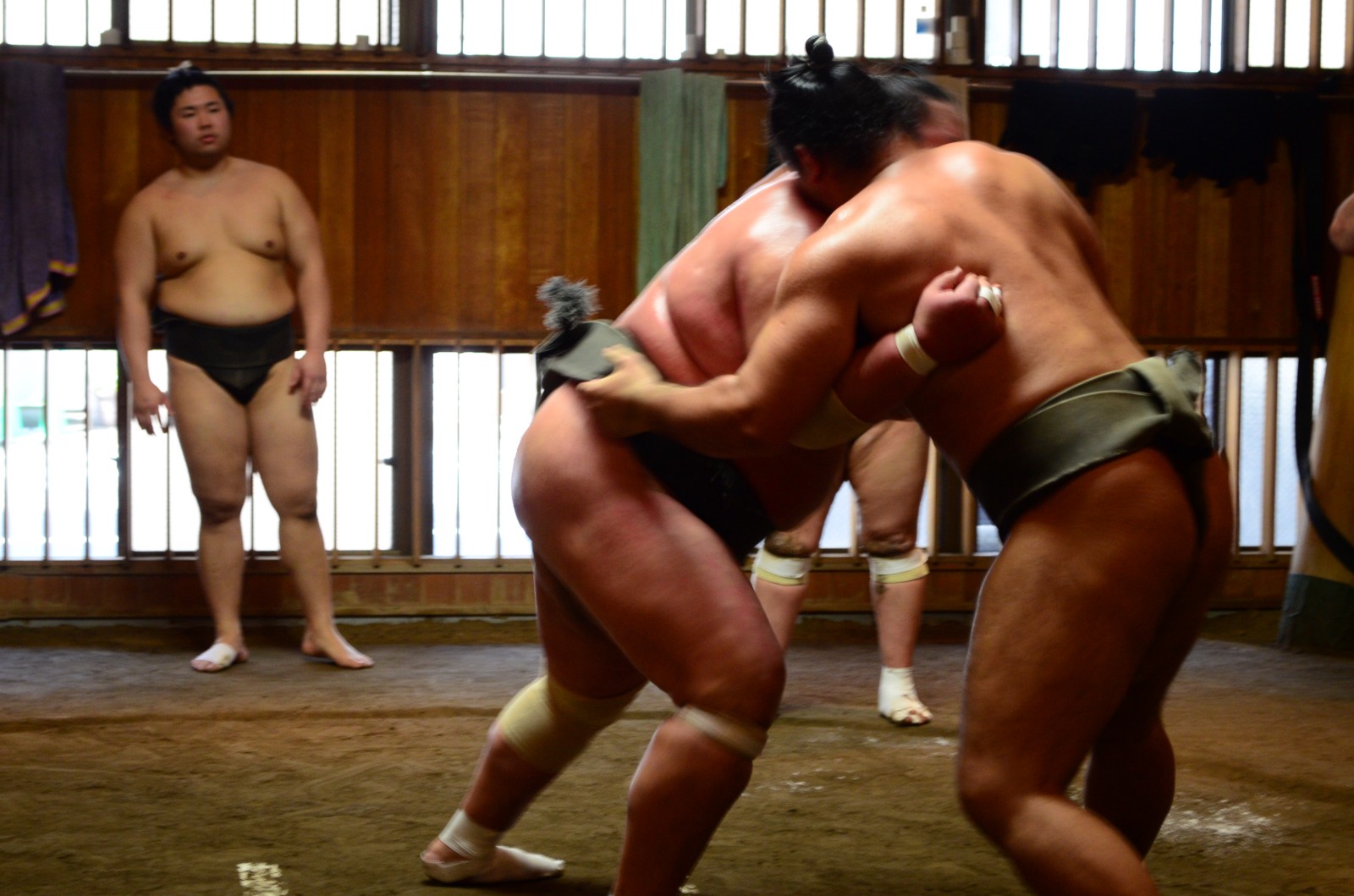 And their practice ends with stretches. After all, guests had an exclusive chance to take a photo with Sumo wrestlers, which is a really rare experience to have!!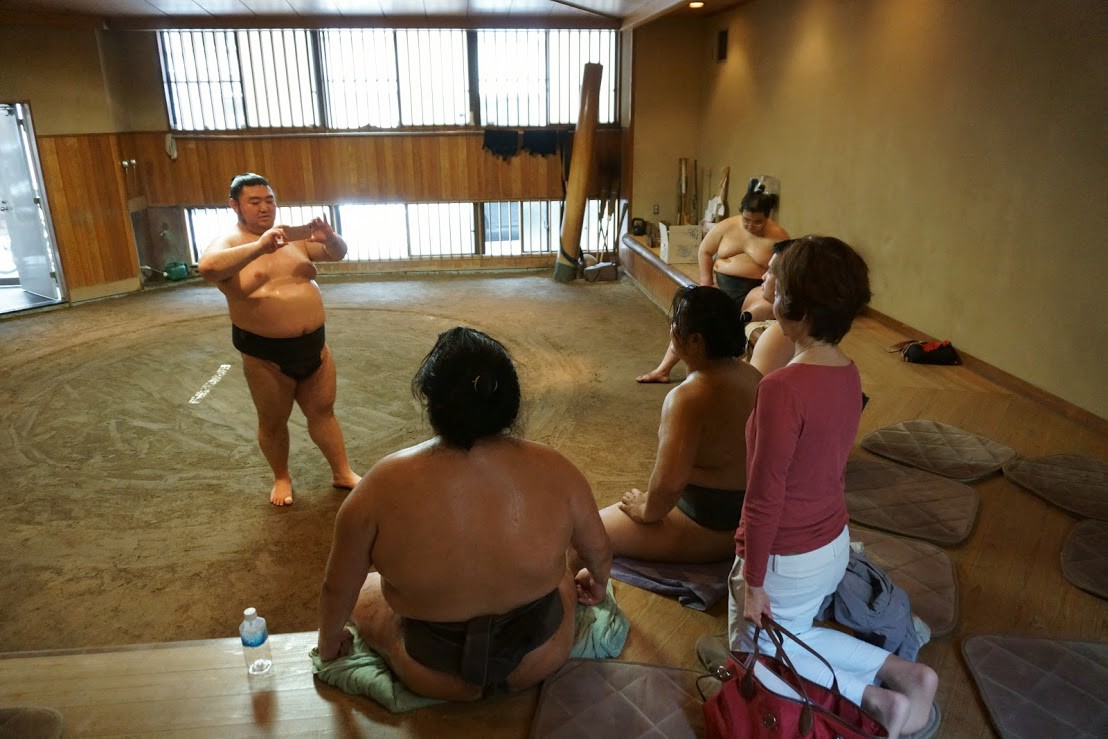 The best thing about joining the morning practice tour is that you can see the wrestlers really close and feel their energy by watching them in action. Even though the wrestlers I've seen were still not good enough to play on the grand tournament, such you see on TV, they were really powerful and dynamic. Also it's a place to learn Japanese tradition and disciplines. It's one of the most rare and precious experiences we can have in Japan.
If you want to book the same tour, click HERE to make a reservation 😉
▽For those who want to watch Sumo tournaments, check out this perfect guide!▽
Looking for more unique and fun activities in Tokyo?? Then you may wanna check out listed stories, too!
▽Related Articles▽
▼Editor's Picks▼
---