7 Best Burger Restaurants in Tokyo
Best trendy burgers in Tokyo from Umami Burger to Shake Shack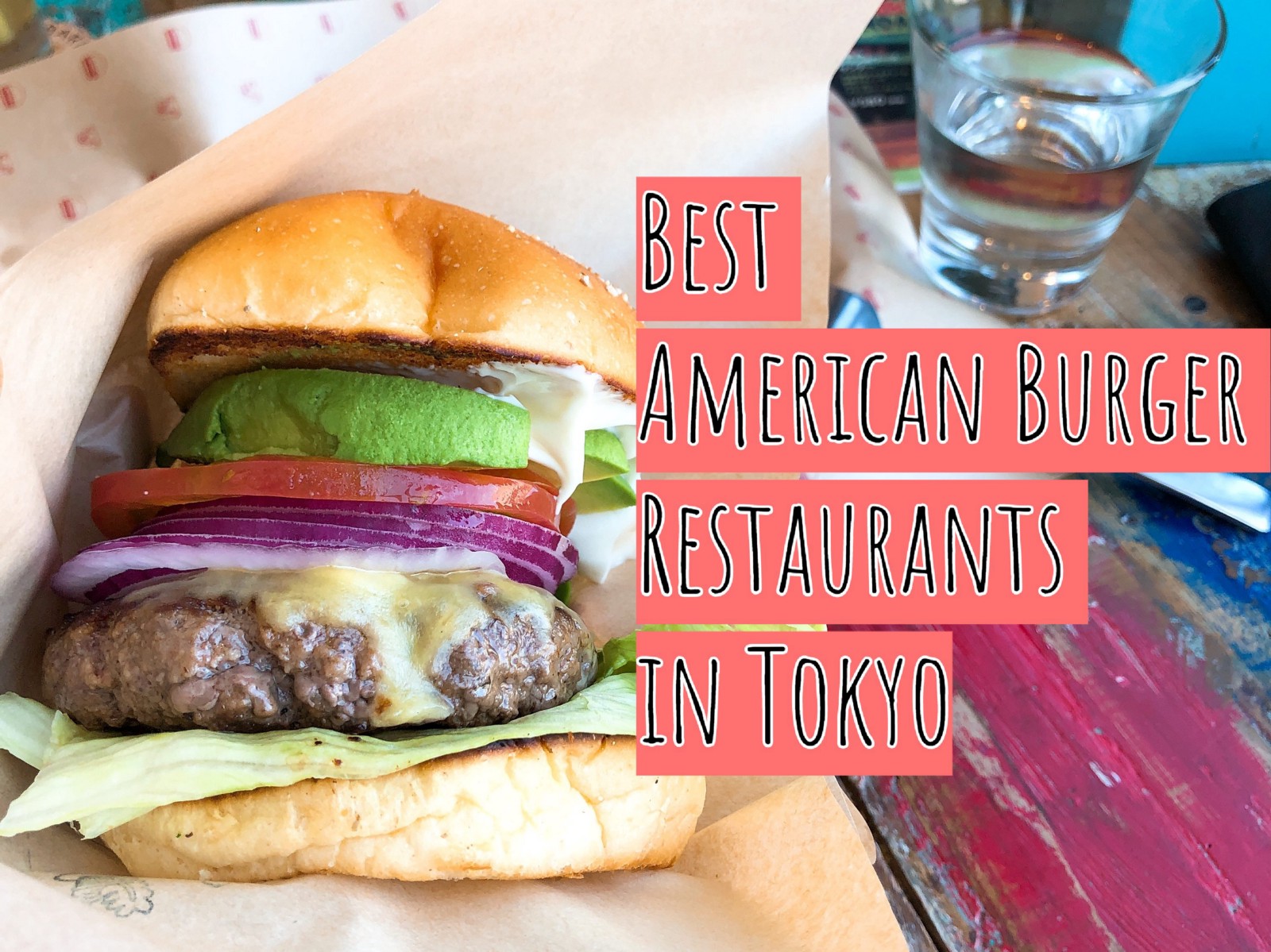 You may miss your familiar food on a trip in Tokyo although Japanese food is attractive for you. In that situation, let's have juicy burgers in Tokyo.
Tokyo has no shortage of Japanese restaurants from Sushi to Ramen, so you may think you shouldn't blow the much-awaited chance to have Japanese food.
However, having burgers in Tokyo is not such a bad choice. There are numerous burger restaurants familiar to you in Tokyo. Some of them come from its home country the United States, but they offer different menus or tastes which you can try only in Tokyo. It's interesting to see inexperienced menus varying between countries.
Today, I'd like to introduce 7 best popular American burger restaurants in Tokyo with the Japan-limited menus.
1. Bareburger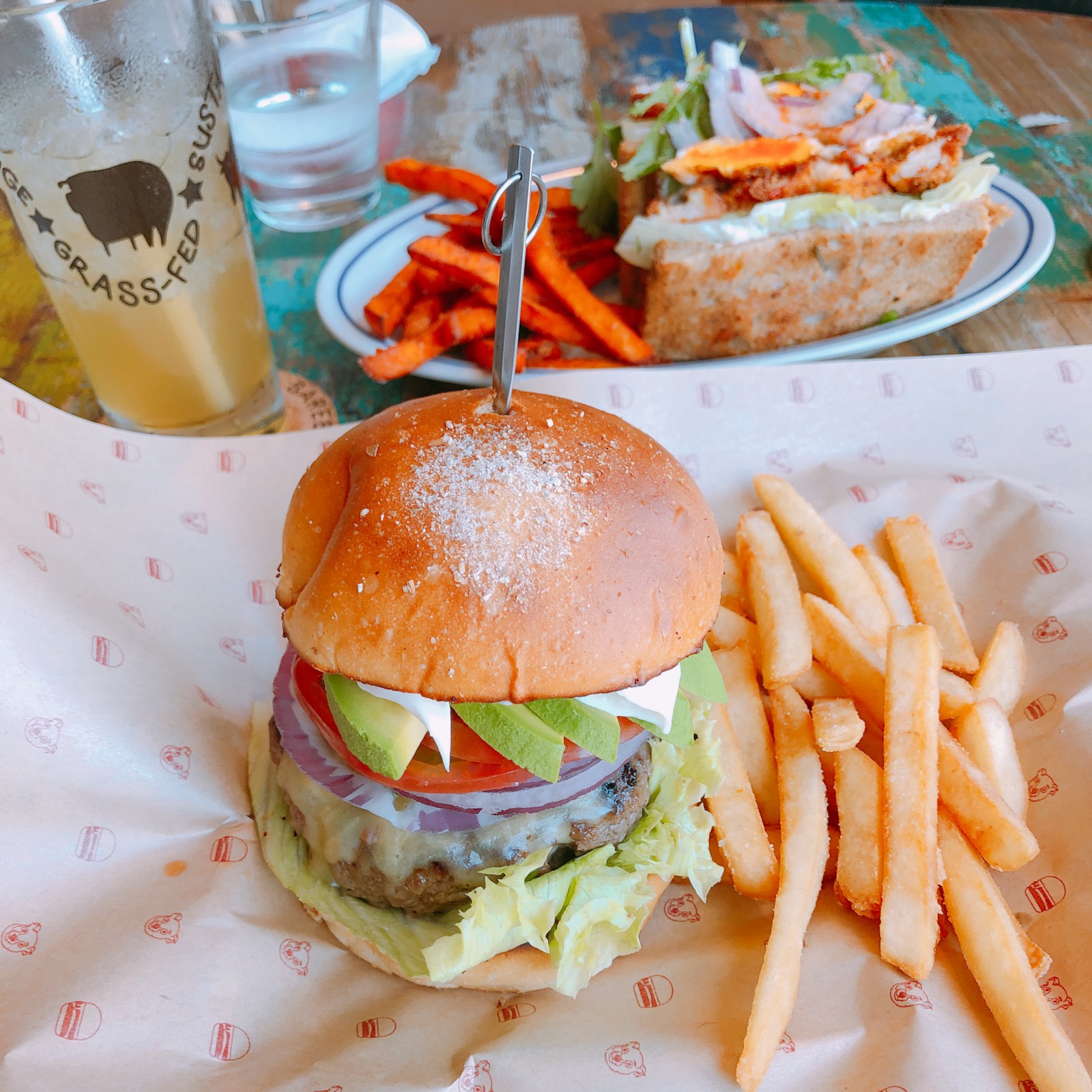 Bareburger has got more and more popular among North American people since it opened in 2009. As the name "bare", they use organic ingredients including beef of grass-fed cattle, milk, eggs, buns without preservatives added and chemical-free vegetables. Many American have been attracted by the healthy but delicious burgers.
The organic burger restaurant came to Tokyo: Jiyugaoka in 2015 and Ginza in 2016. In addition to the regulars like beef and chicken, burgers with a Wagyu beef patty are available only in Tokyo. Bareburger also offers a special burger with a vegetable patty for Vegetarian and Vegan. The patty and other ingredients like avocados and and onions are thick and fresh, cooked with the seasonal food. Classic drinks such are ginger ale and lemonade are really recommended to have with the burgers.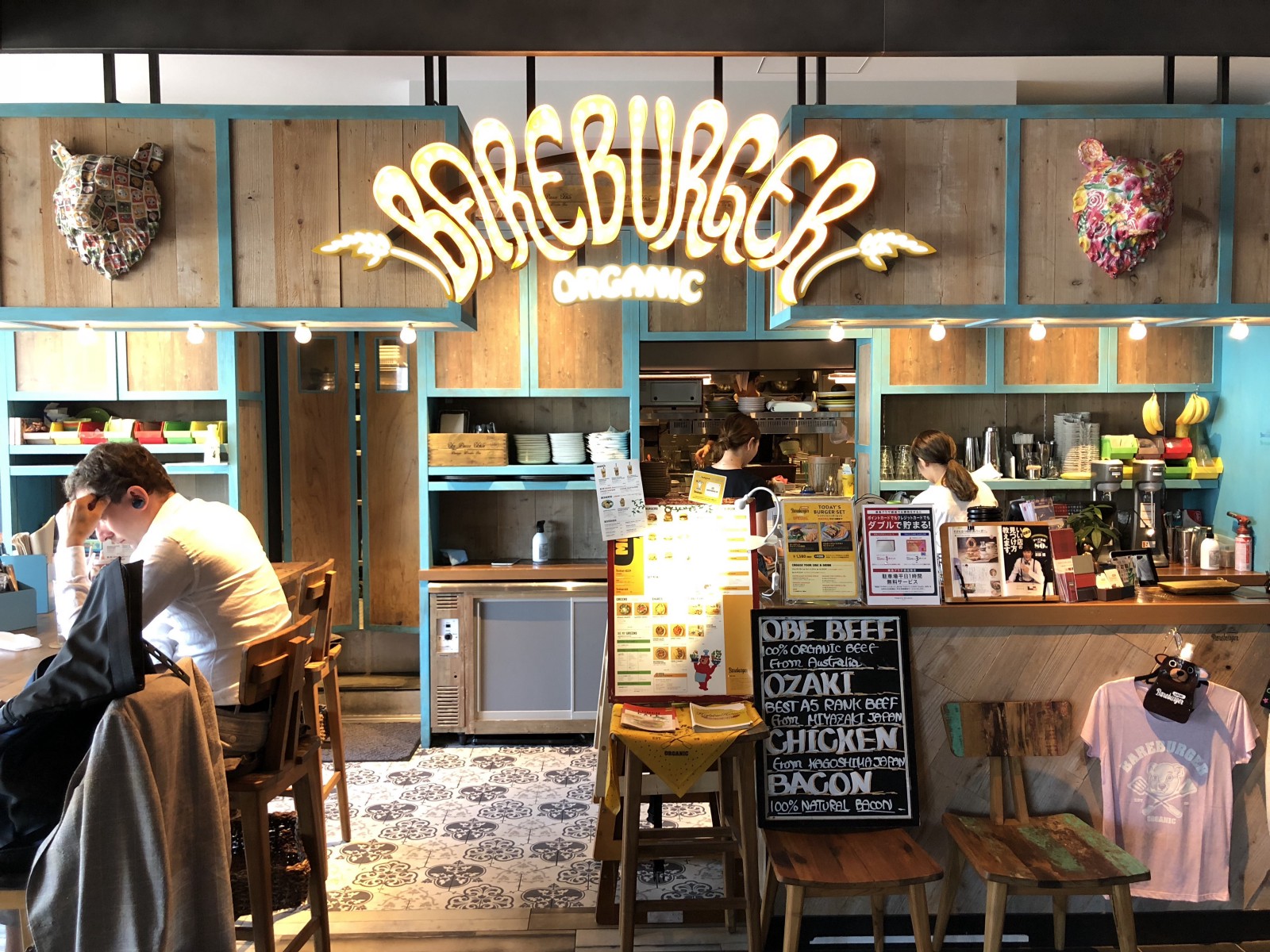 Access: 1 min walk from Exit C2 or C3of Ginza Station (銀座駅)
Hours: 11:00–23:00 (Daily)
Budget: JPY1,000–2,000
Official website: http://www.bareburger.co.jp/
2. FATBURGER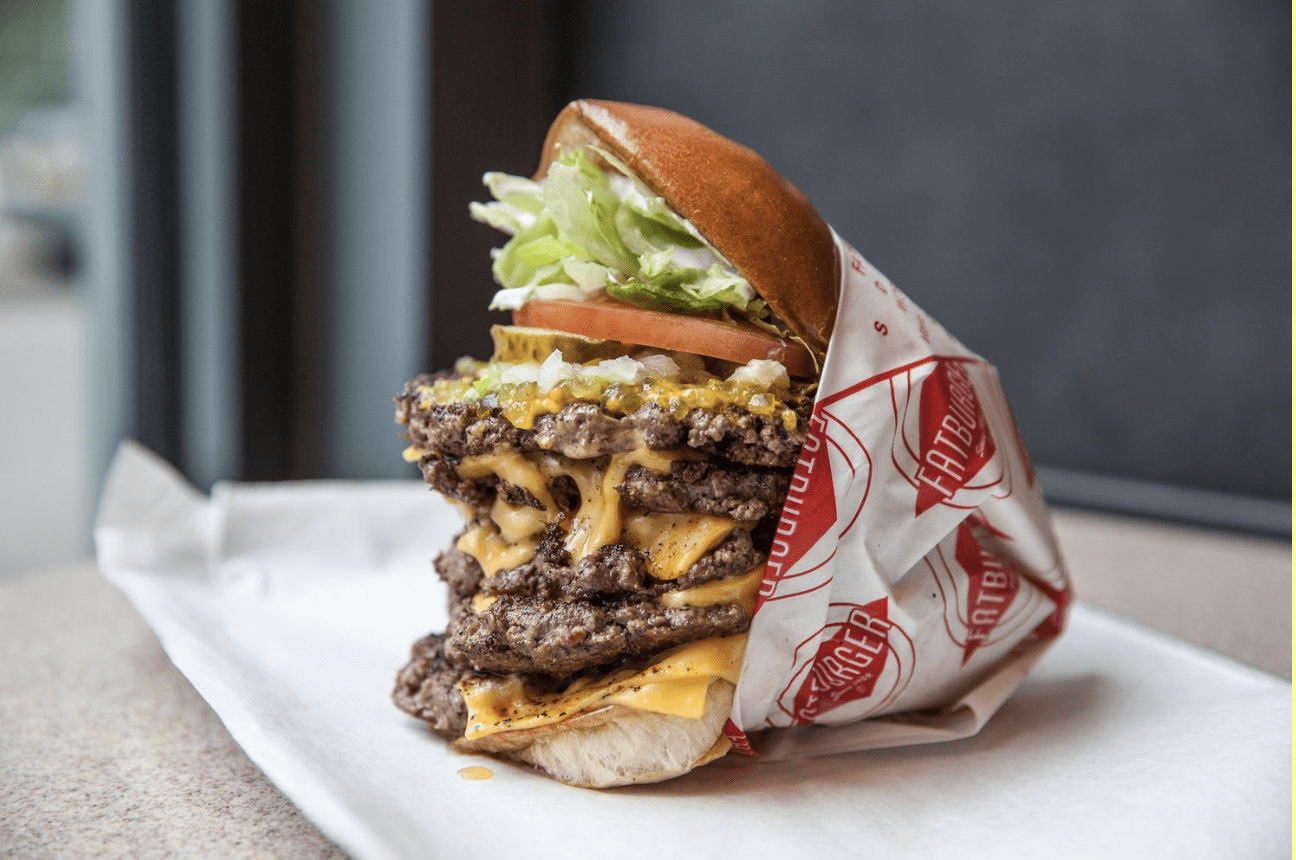 The well-established American burger restaurant FATBURGER, was born in LA in 1952, opened its branch in Shibuya, Tokyo in 2018. FAT means not "fat" but "Fresh, Authentic, Tasty". Its burgers are relatively healthy since their patties are made with only lean meats and vegetables are fresh and oil is cholesterol-free.
If you want mega portion of burgers, how about ordering US KINGBURGER including 690g of fresh and lean beef. You will earn your spot on the US Kingburger wall of fame if you can finish this monster. A bar named FATBAR is located next to the burger restaurant have the nice ambience like Amrican diners. Have a relaxing time with beers, highballs and cocktails.
Access: 1 min walk from Shibuya Station (渋谷駅)
Hours: 11:00–23:00 (Daily)
Budget: JPY1,000–2,000
Official website: https://www.fatburger.tokyo/
3. Shake Shack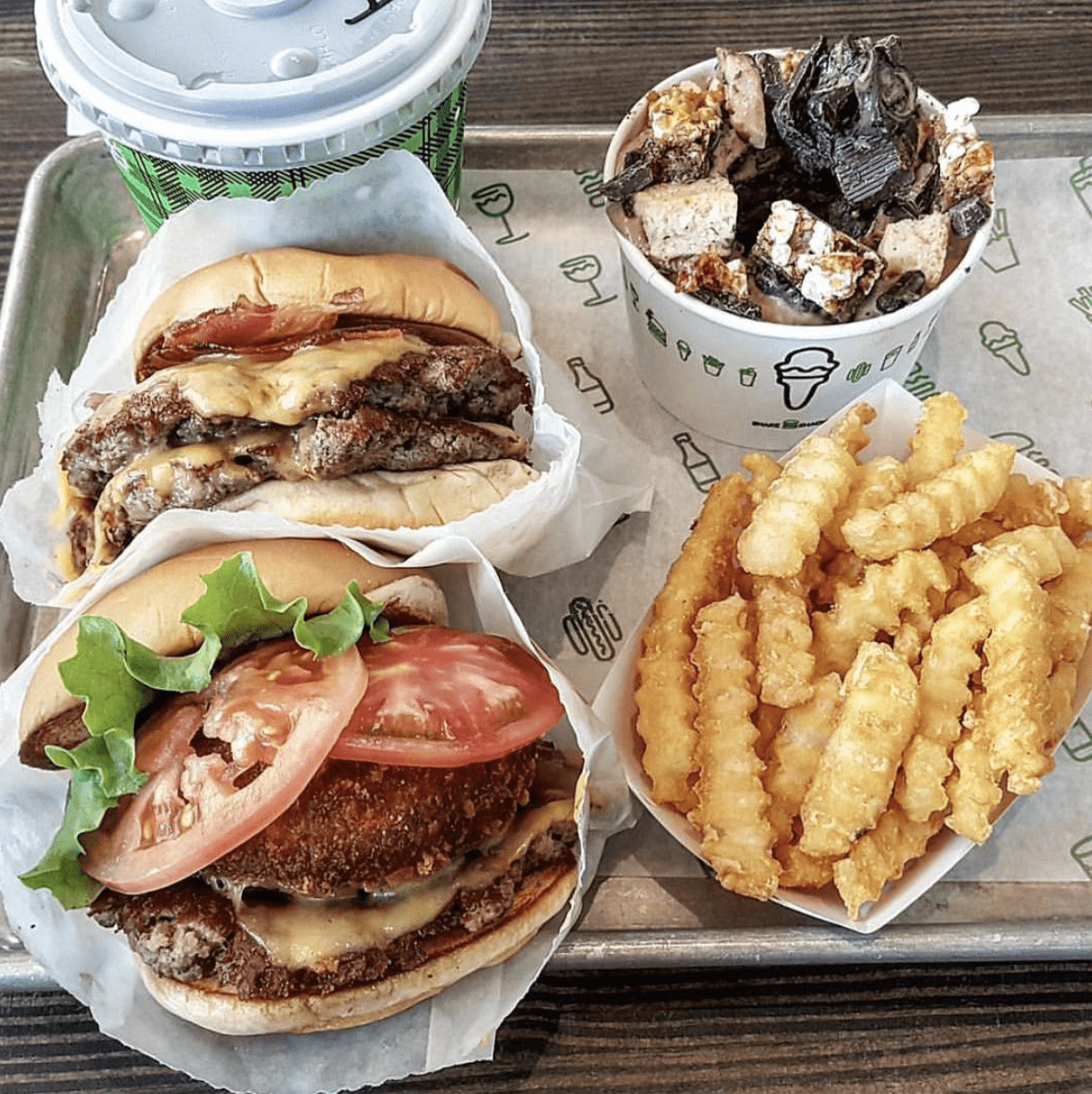 Shake Shack, the high quality burger restaurant from New York, came to open in Aoyama, Tokyo in 2015. The first restaurant in Japan was built in the rich-nature area with the beautiful line of gingko trees which are over 100 years old. It was inspired by their very first shop in Madison Square Park, NY.
Various American menus are served including tot dogs, and frozen custard (goes well with the hot dogs), milk shake, beer and wine as well as the fine burgers there. Sometimes, Shake Shack offers a brand new dishes you can have only in Japan in the limited season. Check if something new is released when you visit Tokyo!
Access: 7 mins walk from Yoyogi-koen (Yoyogi Park) Station (代々木公園駅)
Hours: 11:00–22:00/11:00–19:00(29th-31st December)/11:00–20:00(2nd-3rd January)
Close: 1st January
Budget: JPY1,000–2,000
Website: http://www.shakeshack.jp/
4. KUA`AINA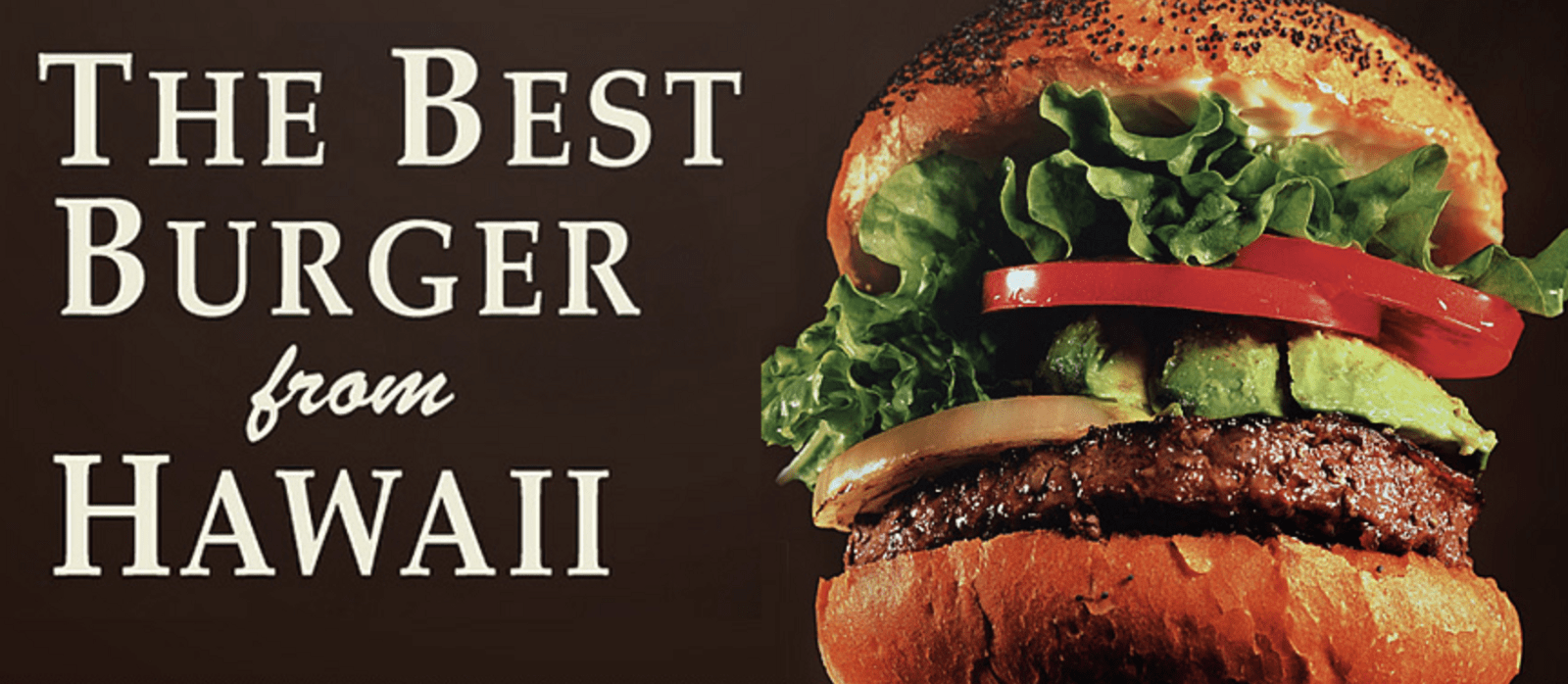 KUA`AINA started its business in the North Shore's old historic town Haleiwa, Hawaii in 1975. The first branch of the Hawaiian burger restaurant in Japan opened at Aoyama, Tokyo in 1997, and there are 30 branches in Japan now. Following KUA`AINA's concept, it offers the best dishes cooked with the well-selected freshest ingredients in a casual ambiance.
You can taste the authentic Hawaiian burgers in Japan since KUA`AINA treasures its originality and serves the regional side menus such as Hawaiian Cobb Salad, Momi Tea and Hawaiian beers. It's specialty Avocado Burger consists of a thick patty, thick-sliced avocados and tomatoes and green leaves. Some toppings are recommended to add, especially cheese. You can customize there kinds of cheese: Cheddar, American Type and Monterey Jack and other ingredients.
Access: 1 min walk from Exit 1 or 3 of Omotesando Station (表参道駅)
Hours: 11:00–22:00(Weekday)/10:00–22:30(Weekend & Holiday)
Budget: JPY1,000–2,000
Official website: http://www.kua-aina.com/
5. Wendy's First Kitchen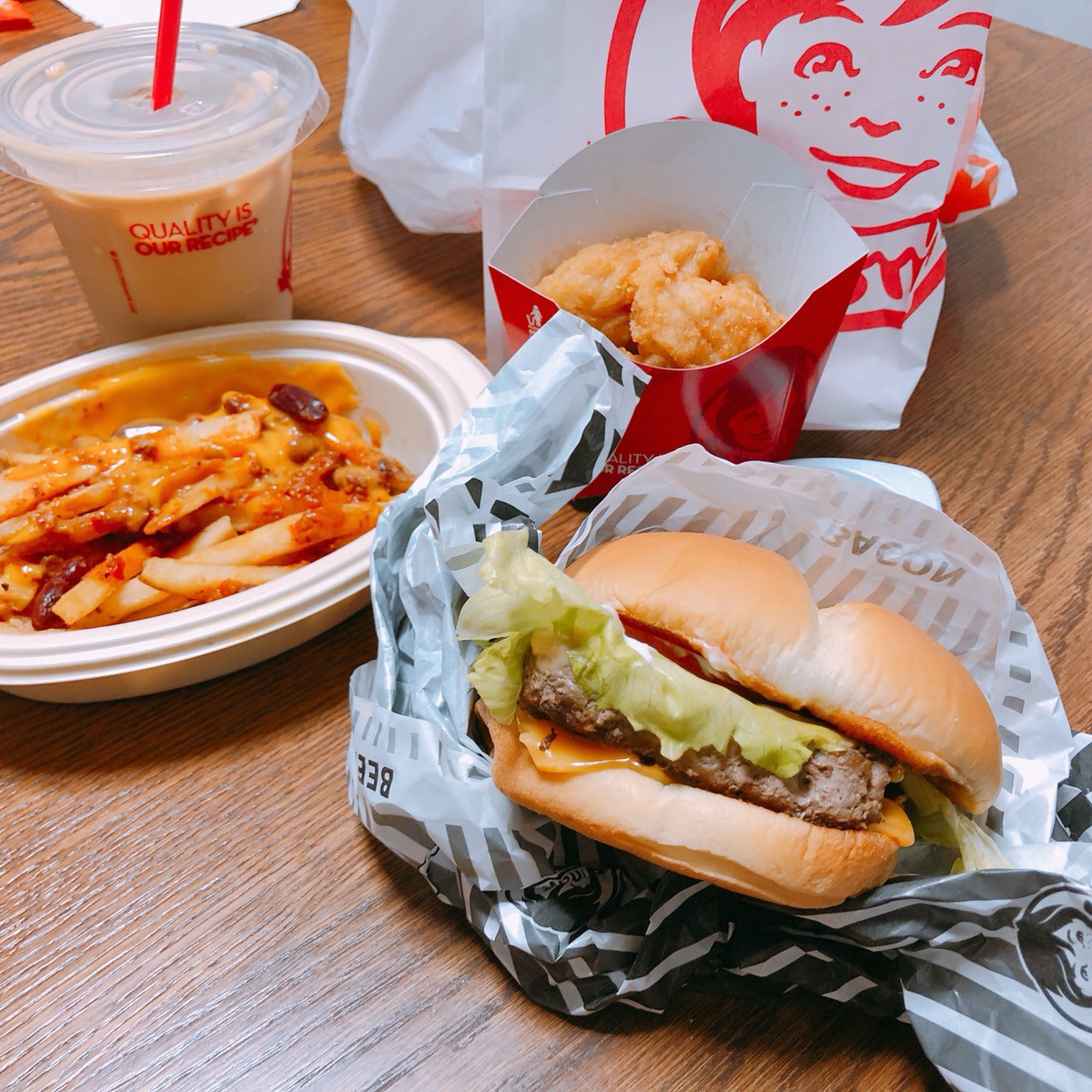 Wendy's is the world's third largest burger fast food chain with over 6,000 branches all over the world. The American burger restaurant was founded in Ohio, the United States in 1969 by Dave Thomas. Wendy's has collaborated with Japanese fast food chain First Kitchen since 2015.
A Wendy's 100% beef patty is famous for the square shape, which is based on the Dave's idea "We don't cut corners on quality." From wagyu beef and fried chicken to fried shrimp, there are more various burger lineups than those in the United States. Side menus are also popular such as French Fries Chili&Cheese and Chicken Nuggets.
Access: 5 mins walk from Shibuya Station (渋谷駅)
Hours: 5:00–25:00(Weekday)/4:00–25:00 (Weekend & Holiday)
*Close between 7:00–8:00
Budget: JPY1,000–2,000
Official website: http://wendys-firstkitchen.co.jp/
6. Umami Burger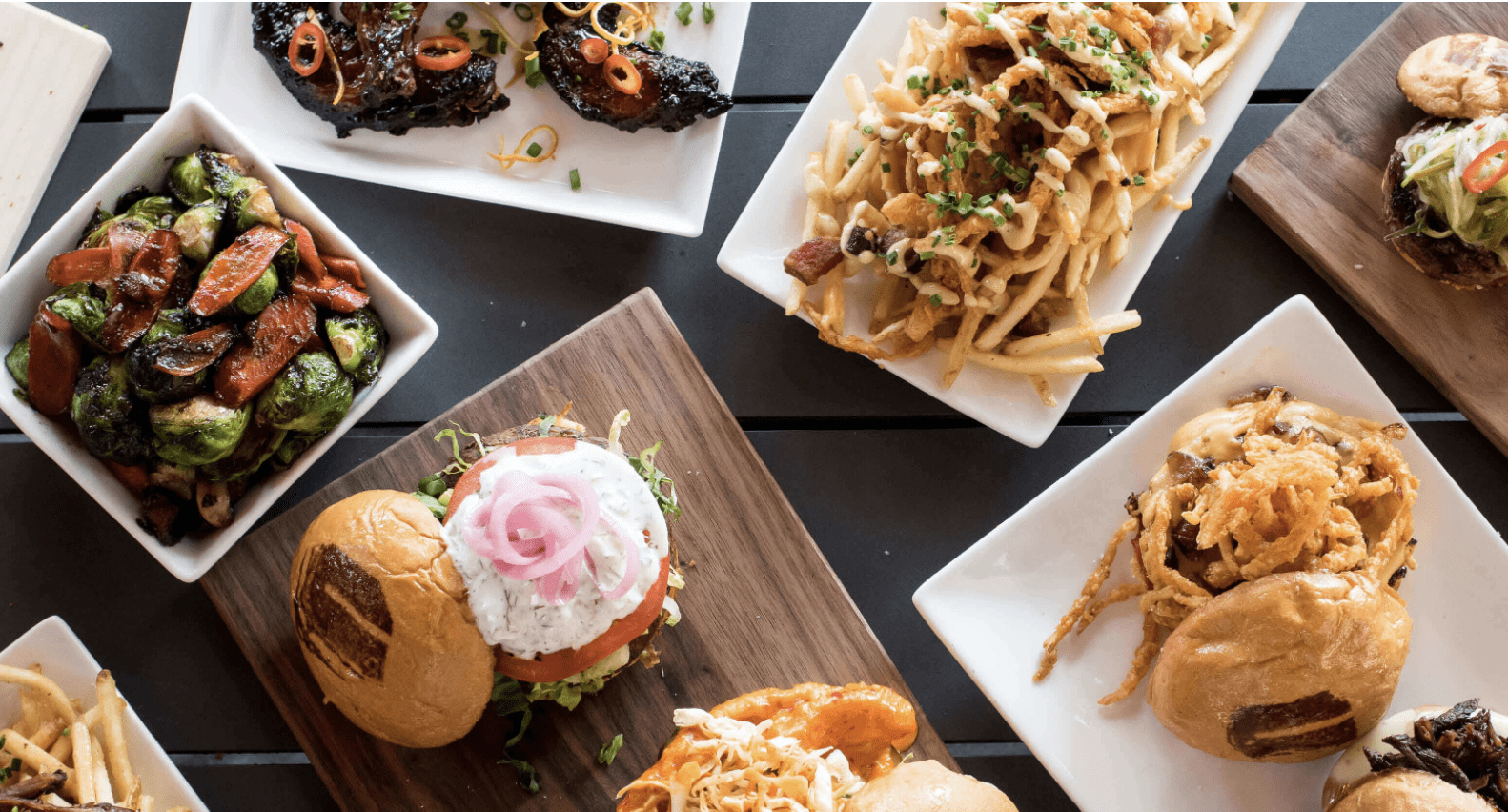 Umami Burger opened in 2009 and got popular among many people in LA. The burger restaurant expanded its business to other areas in the Unites States and the homeland of "Umami" Japan. Its first Japan store opened in Tokyo on March, 2017. It is knowns as "high-end hamburger" and their thick meat patty is very impressive.
As the name of the burger, "Umami" says, the patty seals the flavor and juice in. Umami Burger was chosen as "burger of the year 2010" from American magazine, "GQ" and "The 17 Most Influential Burgers of All Time" by "TIME" magazine. It is one of the most noteworthy high quality burger shops. In the store in Japan, they have SAMURAI BURGER which is Japanese limited-edition burger.
Access: 4 mins walk from Omotesando Station (表参道駅)
Hours: 11:00–22:00
Budget: JPY1,000–2,000
Official website: http://umamiburger.jp/
7. Carl's Jr.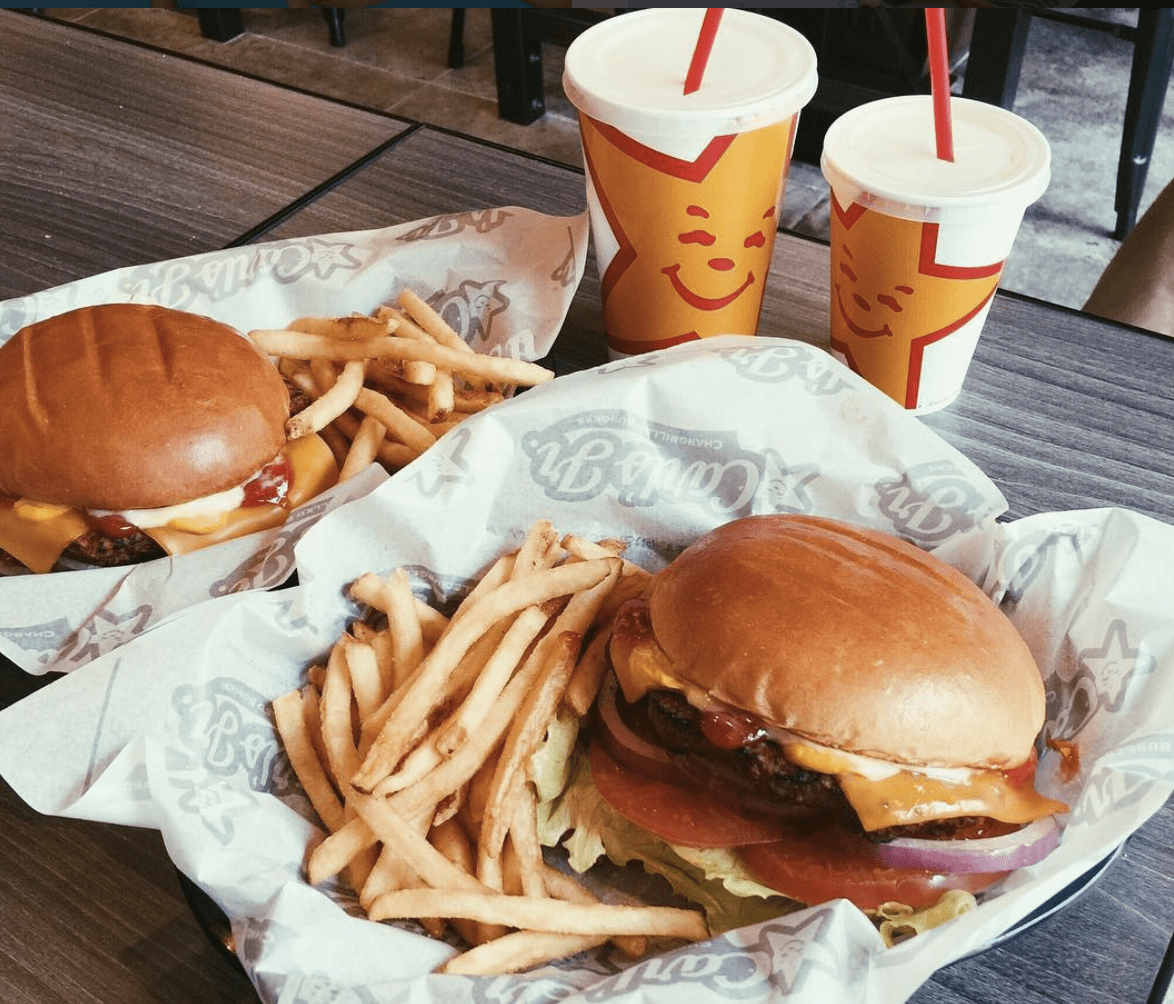 Carl's Jr. started with a small hotdog cart in California in 1941. Its business grew with charbroiled burgers as its main menu in less than 5 years. It has about 2,890 chain restaurants in the United States and opened a branch in Akihabara, Tokyo in 2016.
A patty is the point of Carl's Jr., which is made of Angus beef from the world's largest exporter of beef Australia. The fine beef is processed under the strict quality control from farms to customers. Plus, the patty is slowly charbroiled like BBQ to offer the essential taste of the beef. There are daily special lunch menus on weekdays, which satisfy your hunger reasonably.
Access: 1 min walk from Jiyugaoka Station (自由が丘駅)
Hours: 10:00-21:30 (Daily)
Budget: JPY1,000–2,000
Official website: http://www.carlsjr.jp/
There are numerous burger restaurants and cafes in Tokyo, and sometimes, the food familiar to you are a good option to dine in the metropolitan. Experience the collaboration with American and Japanese essences!! For more info about restaurants in Tokyo, you might also like these articles below.
▽Related Articles▽
▼Editor's Picks▼
---