Hanazono Shrine: A Large Shinto Shrine in Shinjuku
Guide to Hanazono Shrine in Shinjuku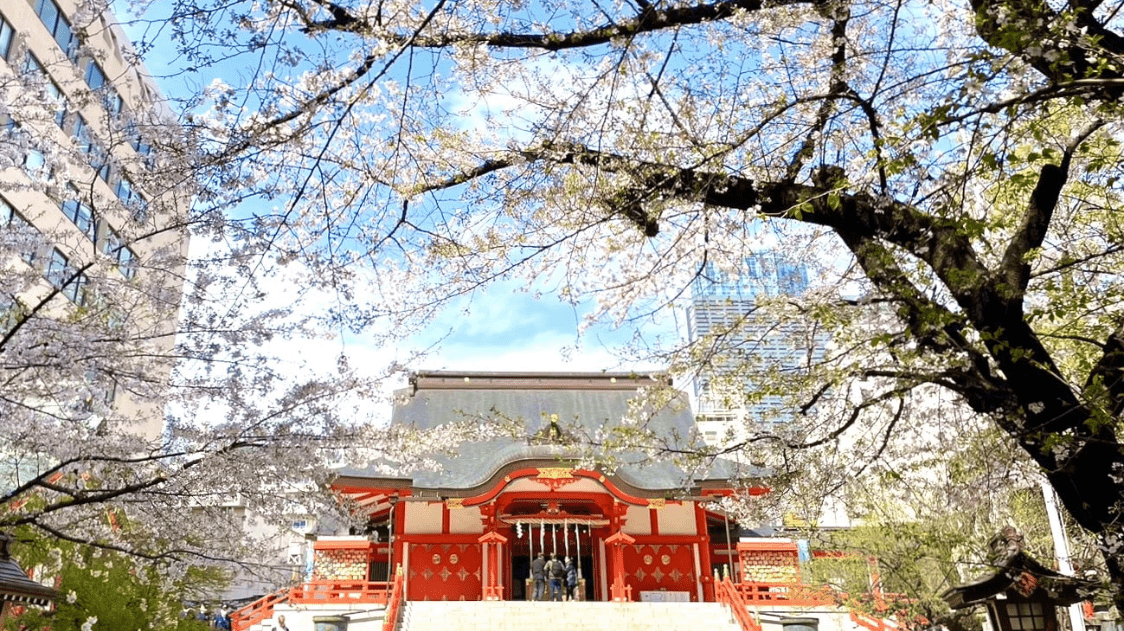 Did you know that there is a highly popular Shinto Shrine in the middle of the city of Shinjuku? I recommend that you take a break from the bustling atmosphere of the city and refresh yourself in a place so quiet that you can't believe you are in the city.
That place is called Hanazono Shrine which is located in the center of Shinjuku, Tokyo. I will introduce to you what this shrine is all about as well as some of the cool things you can do nearby. Let's take a look at Hanazono Shrine in Shinjuku!
---
What is Hanazono Shrine?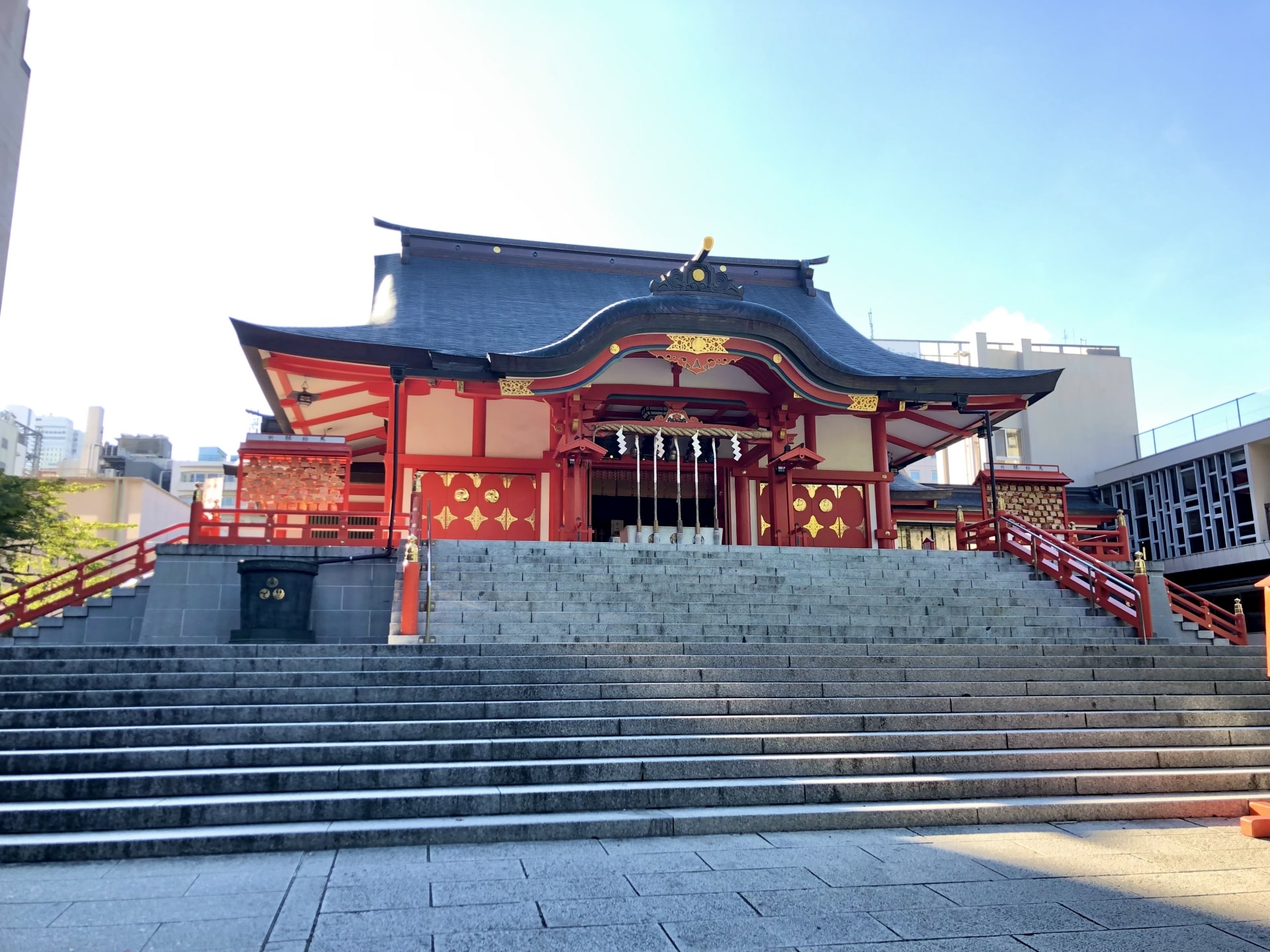 Hanazono Shrine (花園神社) has occupied an important position as the general guardian of Shinjuku since before Tokugawa Ieyasu opened Edo in 1603.
Hanazono Shrine was built in the middle of the 17th century. It is a tangible cultural property designated by the Shinjuku ward and is one of the most historic shrines in Japan. This Inari Shrine, which was built by the Hanazono family in the Edo period, is a shrine dedicated to Inari, the god of fertility and secular success.
It is said to be beneficial for marital harmony, child-giving, marriage, love fulfillment, etc., and it is especially popular among young women.
What to do at Hanazono Shrine
Although being in the middle of the city and surrounded by modern buildings, the shrine itself is quiet and calm. The main hall, which is the main building, is above stone stairs overlooking a small open area of the shrine with trees aligned a the side of the path connecting the main hall and the entrance.
Most days of the year are quiet and calm. The shrine has several big festivals throughout the year, and a large number of people are expected on the site on those days.
Because this shrine has many cherry trees, it is also very popular during the cherry blossom season from late March to early April.
In the evening, the shrine is colorfully lit up and invites you to take a romantic walk.
One thing you should do is the "Kitsune Mikuji" which are fortune strips with a Kitsune (fox) motif. Some of these Kitsune Mikuji have scrolls in their mouths while others have spheres in their mouths. You can either purchase them separately or two as a set.
How to get to Hanazono Shrine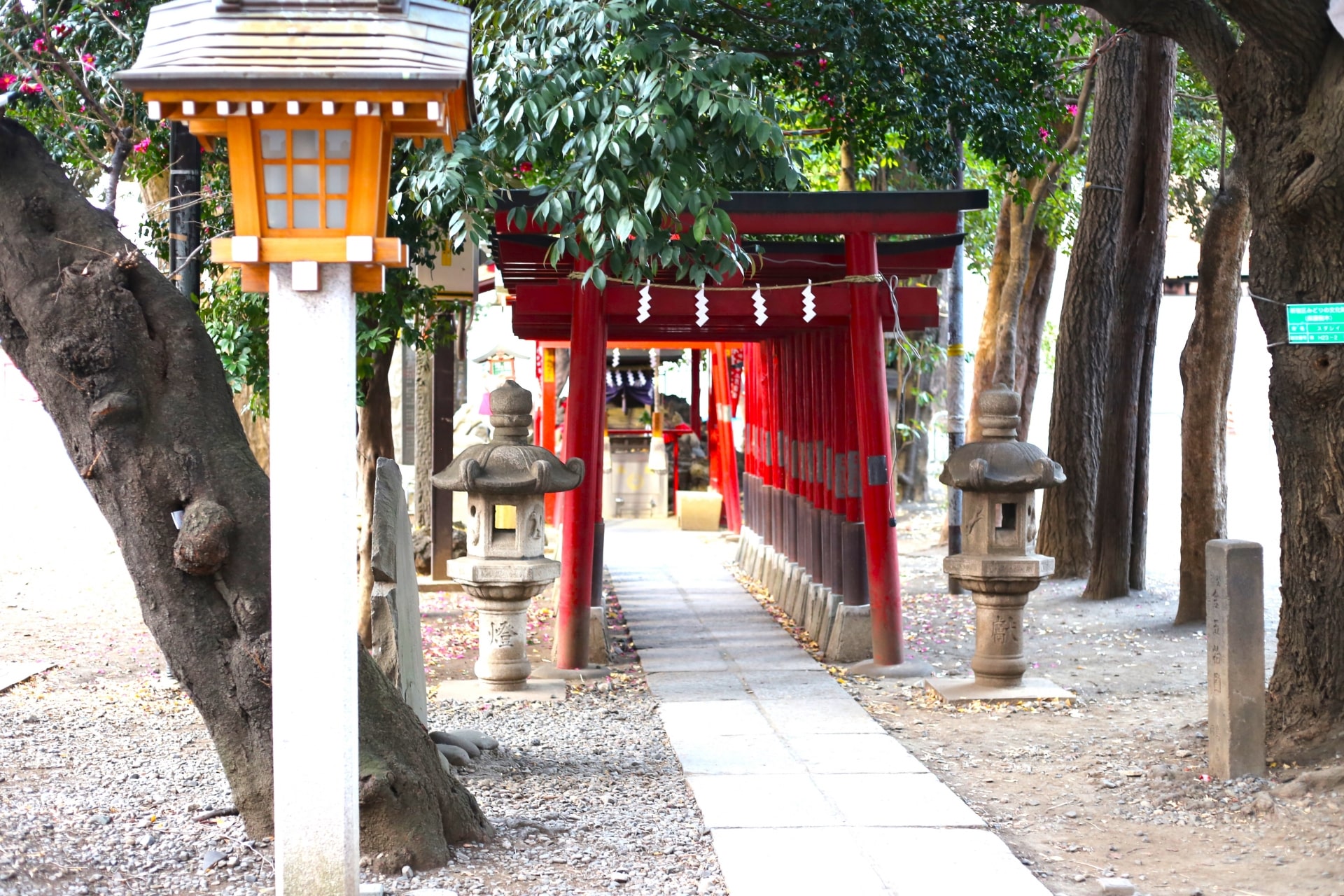 Hanazono Shrine is just a few minutes walk from Shinjuku Station (JR lines) and the Kabukicho entertainment district. Hanazono Shrine is slightly hidden behind the buildings along Yasukuni Street. It's between a convenience store and a sushi restaurant. It might be a little difficult to find at first since it is hiding behind tall buildings.
Tourist attractions near Hanazono Shrine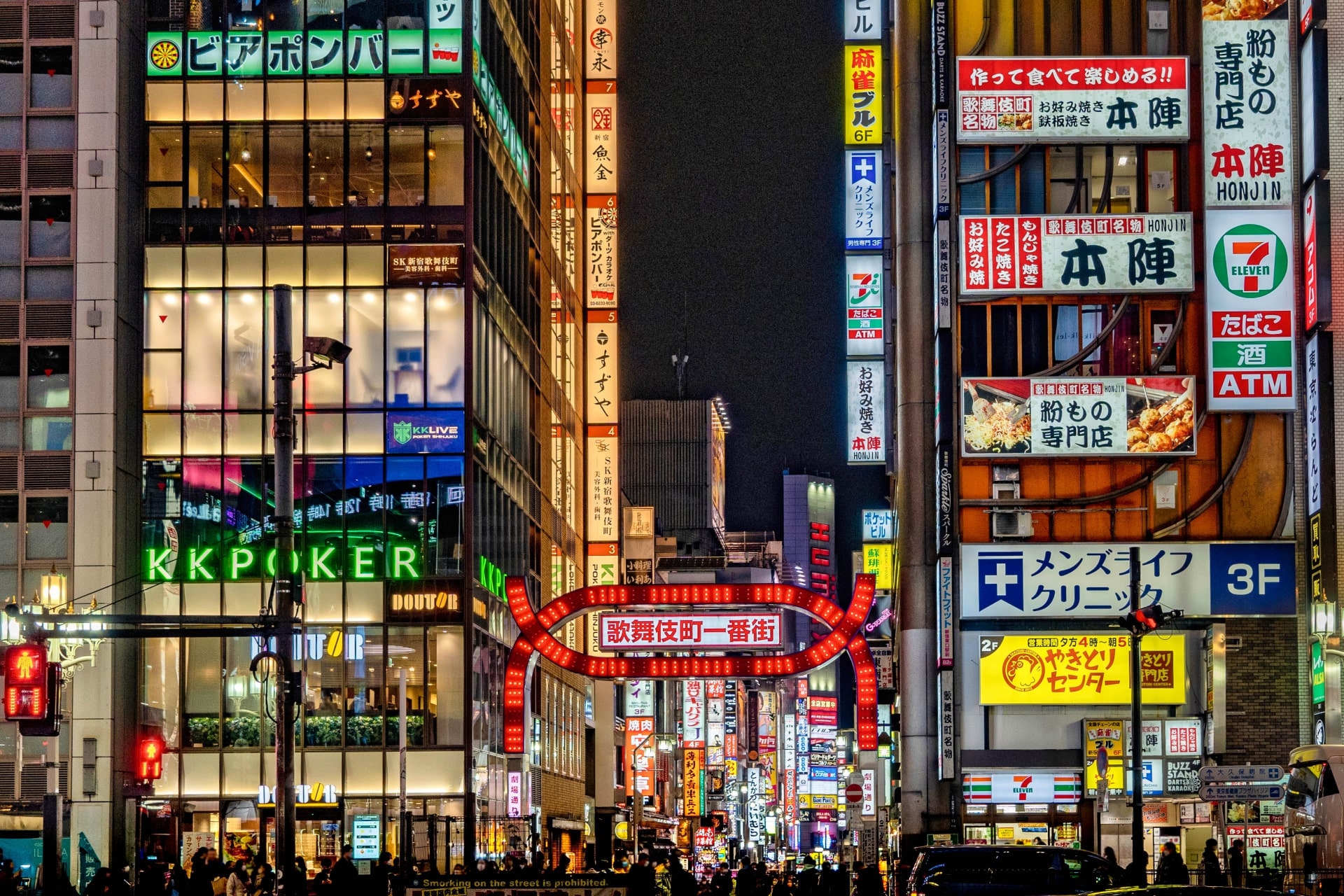 Kabukicho (歌舞伎町) is known as the largest entertainment district in Tokyo with hundreds of restaurants, bars, nightclubs, and other entertainment facilities. The street is illuminated with colorful neon lights all night long. It is also popular as a night photography spot.
Tokyu Kabukicho Tower (東急歌舞伎町タワー) opened on April 2023, in Shinjuku Kabukicho and is one of the largest hotel/entertainment facility complexes towers in Japan. The height is about 225m.
Shinjuku Gyoen ( 新宿御苑 ) is a vast park located in the center of the Shinjuku area. The surrounding area is one of the busiest areas in Tokyo, but the park offers a huge green space with a peaceful atmosphere. Shinjuku Gyoen is one of the most popular spots.
Here are more things to do in Shinjuku!
---
If you are interested in Shinjuku, I would like you to visit. There are many interesting things.
▽Subscribe to our free news magazine!▽

For more information about Shinjuku and nearby places, check these articles below, too!
▽Related Articles▽
▼Editor's Picks▼
---