24-Hour Ramen Restaurants in Tokyo
Enjoy the delicious Ramen anytime 24 hours a day at the around-the-clock restaurants!!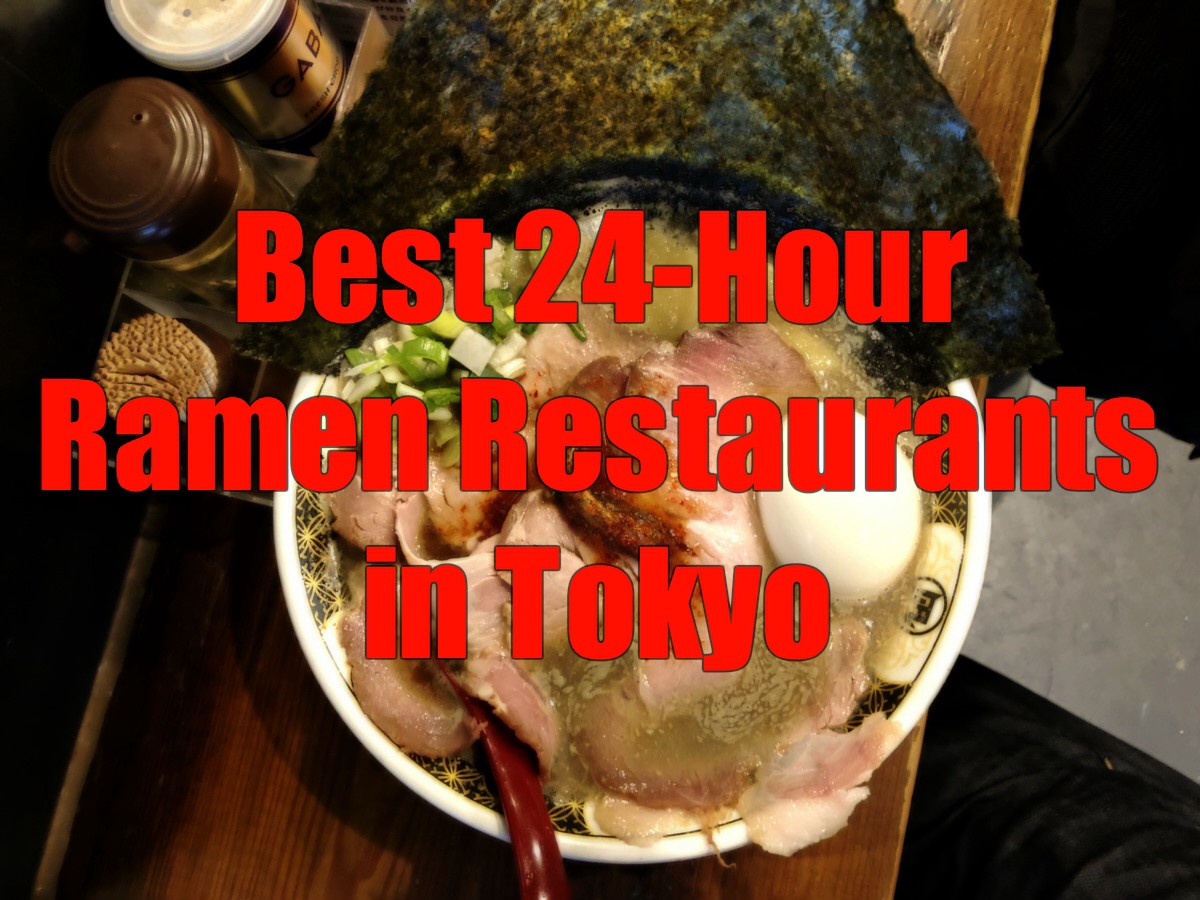 One of the most popular Japanese food among foreign visitors: Ramen. There are countless delicious Ramen restaurants in Tokyo, and fortunately, some are open 24 hours a day.
Tokyo has too many things to do and places to visit, so you tend to add what you want to do to your itinerary in excess and leave mealtime until later. After traveling all spots you plan to visit, your planned restaurants may be close.
However, the capital city provides the chance to eat Ramen anytime 24 hours a day. Many of Japanese local say "Ramen after drinking tastes by far better", and I also recommend to hit the around-the-clock Ramen restaurants after getting a drink. The all-hours Ramens also help you to dine even if you miss the last train to your hotel.
Here are 5 best 24-hour Ramen restaurants in Tokyo. No doubt about their Remens' pleasant tastes!!
1. Ramen Nagi (Shinjuku Golden Gai Main Branch)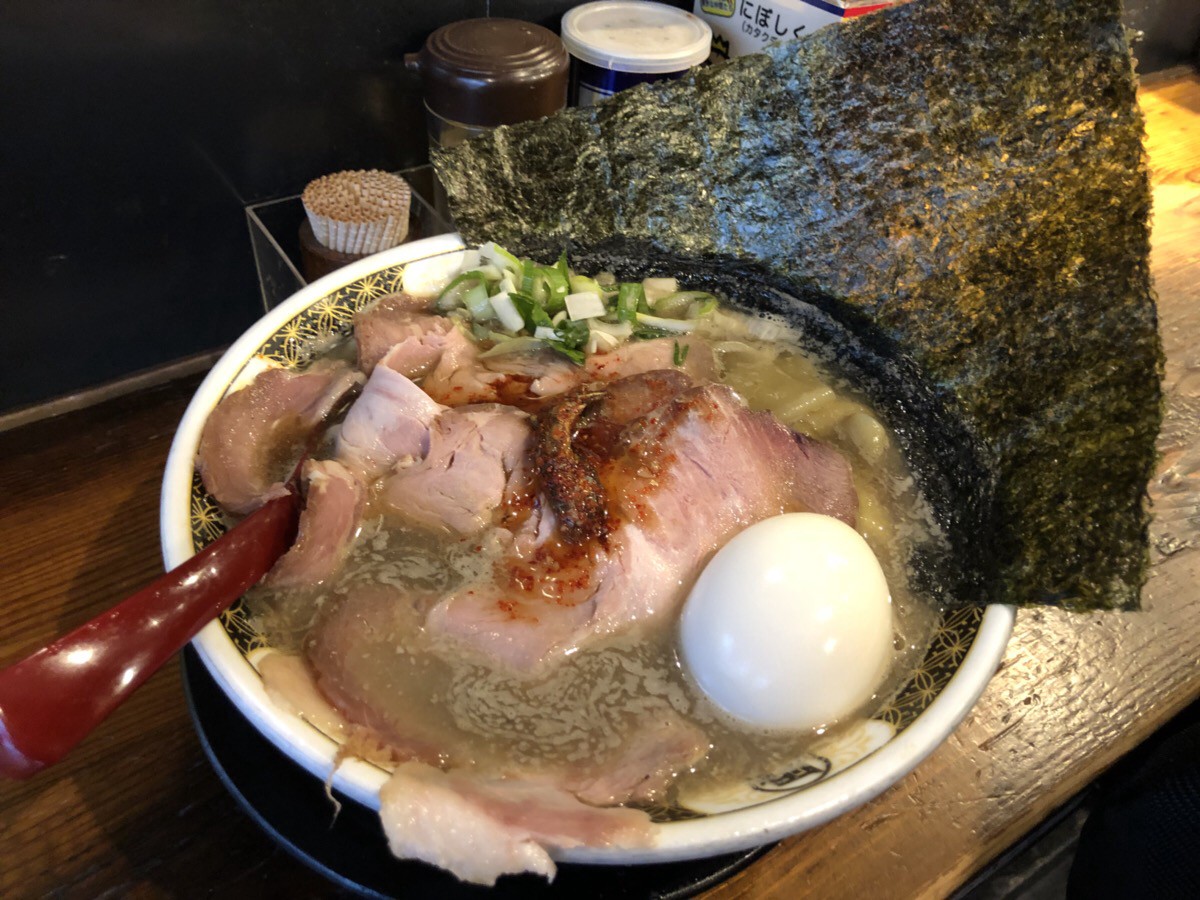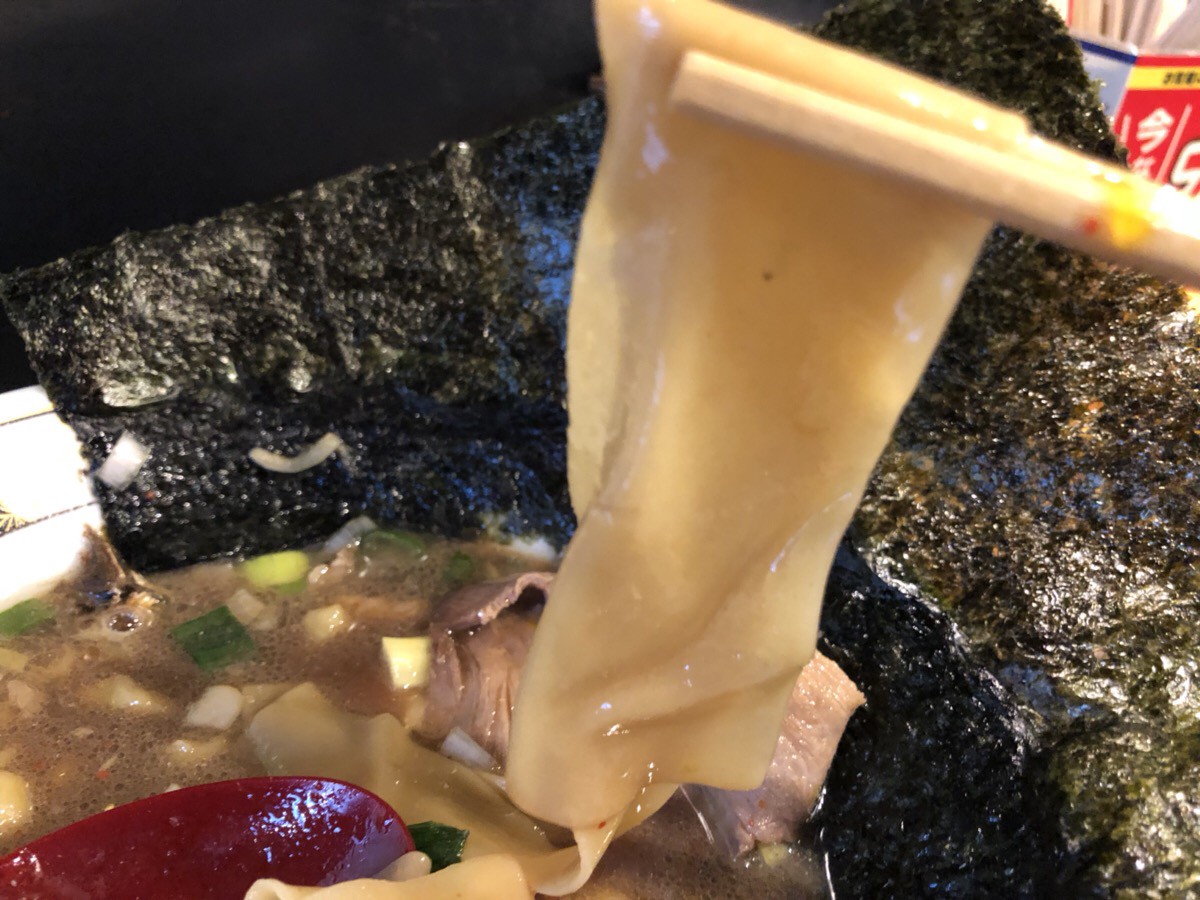 Ramen Nagi (すごい煮干ラーメン凪) has its main branch at Shinjuku Golden Gai, the best nightlife area in Tokyo. The Ramen restaurant serves the richly flavored soup stock made from over 20 kinds of dried small sardines. The dried small sardines are purchased from well-selected regions all over Japan. "Unbelievable NIBOSHI Ramen" is their regular dish including 2 types of noodles: the main one is chewy and thin and the other is silky-smooth flat. There in another branch at the same area which is also 24 hours open.
Access: 6 mins walk from Shinjuku Station East Exit
Rate: around JPY 1,000
2. Ichiran (Shibuya Branch)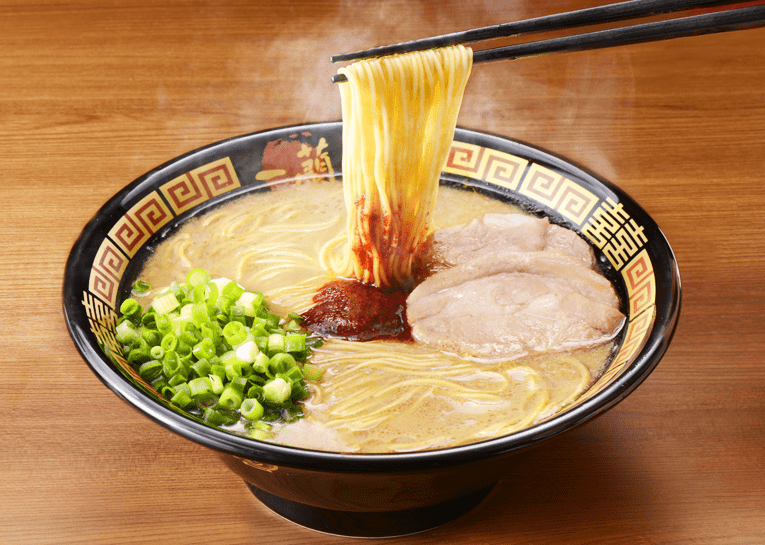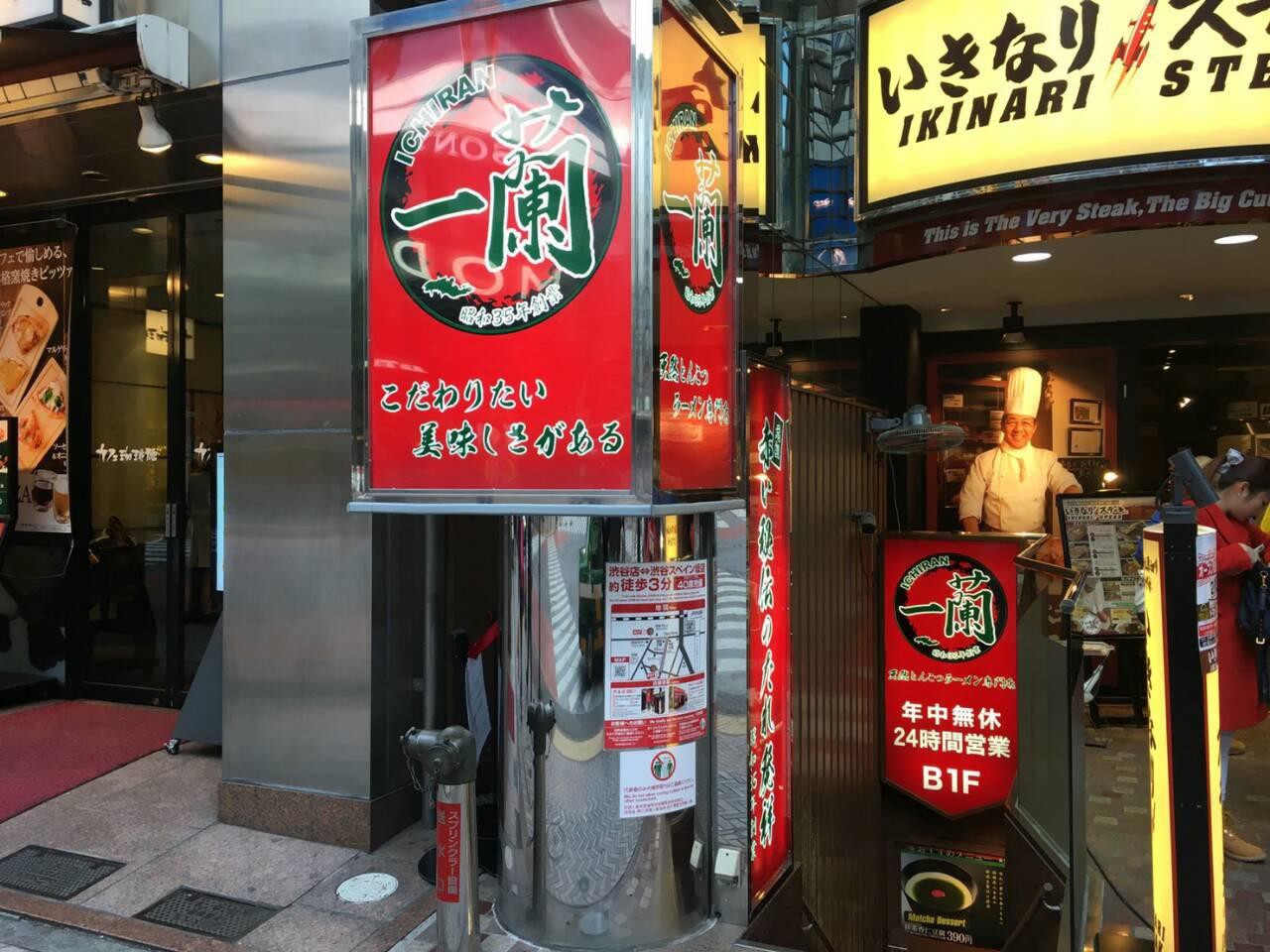 Ichiran (一蘭 ), one of the most popular Ramen restaurant brands among foreign people in Japan, has some 24-hour chain restaurants in Tokyo including Shibuya, Shinjuku, Ueno and Ikebukuro. Ichiran Ramen offers smooth-thin noodles and tonkotsu(pork based broth) soup which tastes milky and sweet. The regular Ramen is topped with sliced Char-siu pork and their original spicy red sauce.
Access: 4 mins walk from Shibuya Station
Rate: around JPY 1,000
3. Ichiryu (Ikebukuro Higashiguchi Branch/Shibuya Center Gai Branch)

Ichiryu (一竜) has served the authentic tonkotsu (pork based broth) Ramen since it was founded in Fukuoka Prefecture in 1955. The Ramen restaurant has two 24-hour chains in Tokyo: in Ikebukuro and Shibuya. Ichuryu is just the standard of tonkotsu with hard-texture thin noodles and rich soup. It's recommended to add Fukuoka's specialty Mentaiko (seasoned cod roe) in addition to Char-siu pork (pork stewed in soy sauce) and green onion.
Access: 3 mins walk from Ikebukuro Station East Exit/3 mins walk from Shibuya Station
Rate: around JPY 1,000
Map: https://goo.gl/2b86Lk(Ikebukuro)/ https://goo.gl/vxeGsD(Shibuya)
4. Yato Ramen (Shibuya Center Gai Main Branch)
Yaro Ramen (野郎ラーメン) has numbers of "junkies" for its richest flavor and mega portion in Tokyo. The tonkotsu-based Ramen with much backfat is completely covered by a large amount of vegetables and thick-sliced Char-siu porks. Buta-tonkotsu Yaro (豚豚骨野郎) is a regular menu with basic flavor and many Char-siu porks. For by far more porks, you should order Mega-buta Yaro (メガ豚野郎). There are chain stores in and near Tokyo, and the one of Shibuya Branch is open 24 hours.
Access: 2 mins walk from Shibuya Station
Rate: around JPY 1,000
5. Ramen Doraku (Samezu Main Branch)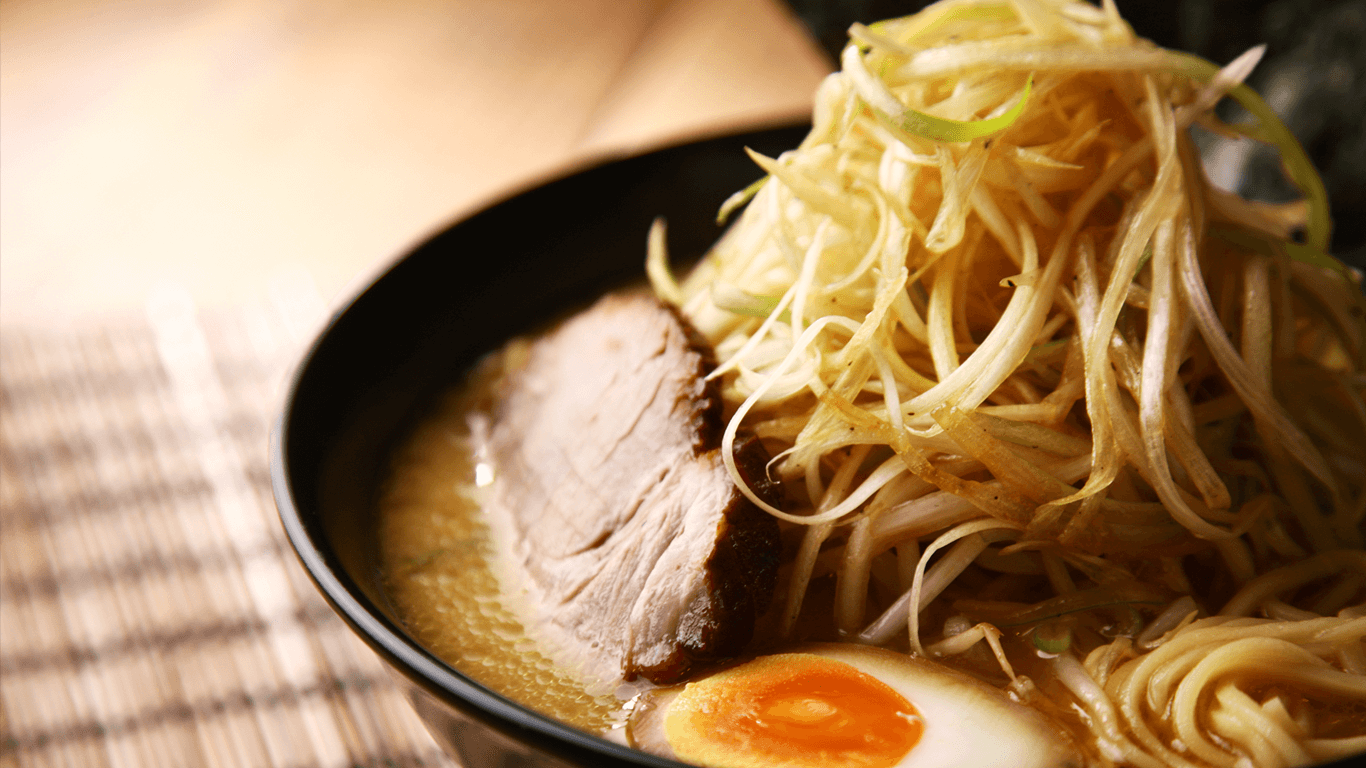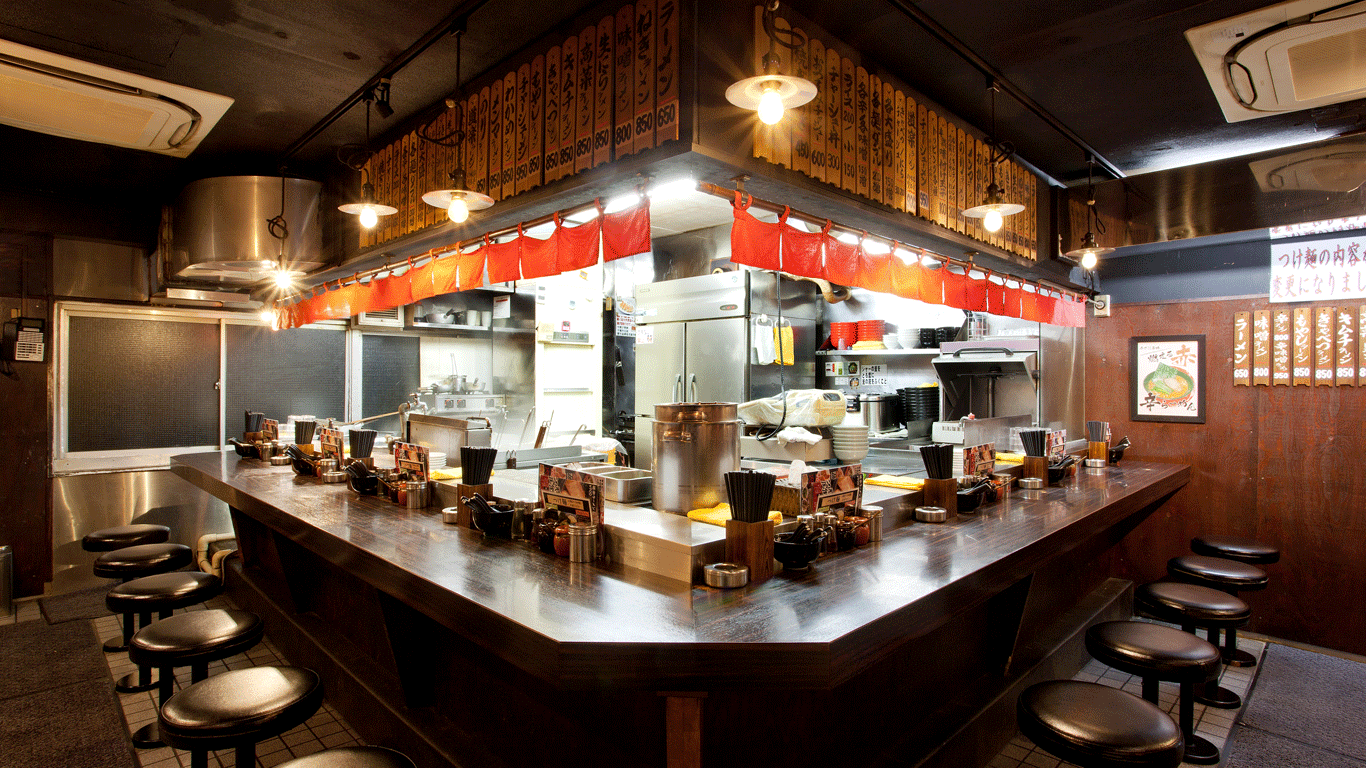 Ramen Doraku (ラーメン道楽) is a Tokyo Ramen restaurant having served tonkotsu Ramen for over 20 years. The rich and creamy-texture soup is mixed with Shoyu (soy sauce) or Miso (bean paste) based broth. For the first time visitors, the traditional one Shoyu-based one is recommended. Their toppings such as chucks stewed in soy sauce, green onions, flavored eggs and garlic make it tastier. There are six 24-hour open chain restaurants in Tokyo and Kanagawa. The main branch is located in Samezu (鮫洲) near Shinagawa.
Access: 2 mins walk from Samezu Station
Rate: around JPY 1,000
You can enjoy the highly rated Ramen in Tokyo anytime 24 hours a day. Travel Tokyo as you want and finish the day with those Ramen restaurants!!
▽Check out the best ramen restaurants all over Japan!▽
For more information about Ramen, you might also like these articles below!!
▽Related Articles▽
▼Editor's Picks▼

---