5 Weirdest Ramens in Tokyo
From coffee to tequila.. most strange, weird but tasty Ramens in Tokyo!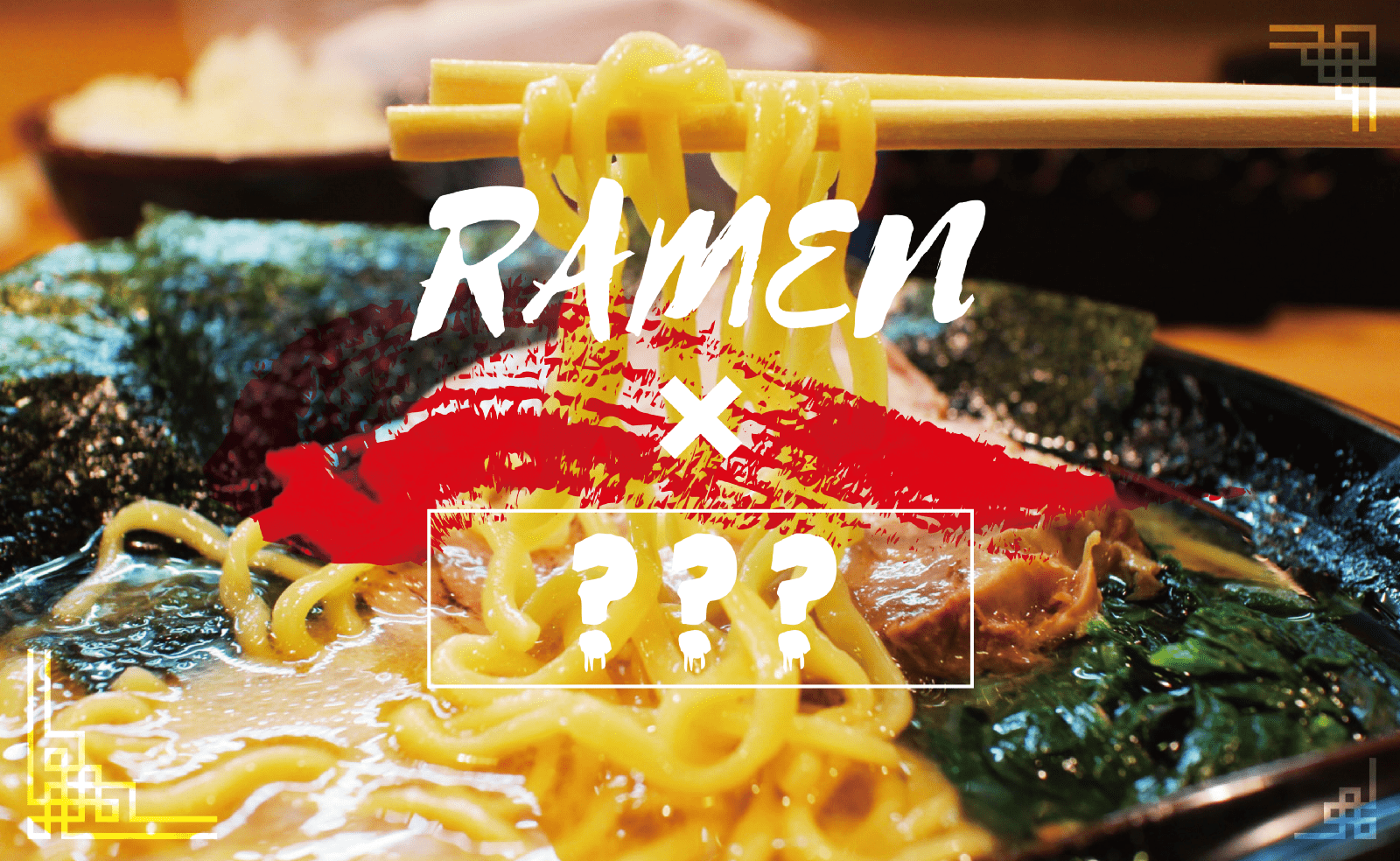 Still eating an ordinary Ramen?? Try these unique, crazy and weird Ramen dishes, which will surely blow your mind! Have a extraordinary Ramen experience in Tokyo!
1. UMA TSUKEMEN (ユーエムエー ツケメン)
Pie Ramen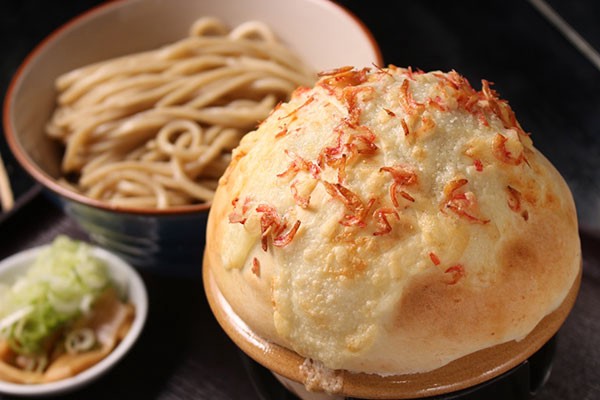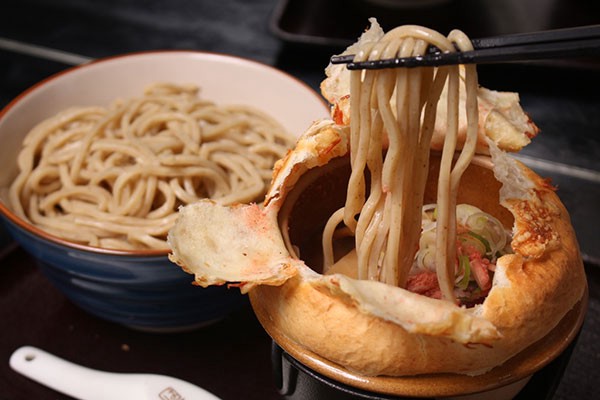 The eye-popping dome shaped "Tsukemen" style Ramen dish is served at UMA TSUKEMEN in Tachikawa City, the suburb area of Tokyo. Tsukemen is a type of Ramen which its noodle and soup are served in separate bowls, and to enjoy, take a portion of noodles and dip into the soup. At UMA TSUKEMEN, Tsukemen is uniquely served with soup covered by a crispy pie, and this creative Pot Pie Tsukemen won the title of New Wave Ramen on the famous TV program in past. The flavour of the soup can be chosen from pork broth, Shrimp, Curry and Miso.
Access: 3 mins walk from Sebu Tachikawa Station
Hours: Lunch 11:30~14:30, Dinner 17:30~22:30 (Mon to Thu) /11:30~22:30 (Fri to Sun)
2. Rinsuzu Shokudo (中華蕎麦 りんすず食堂)
Lemon Ramen
Rinsuzu Shokudo (りんすず食堂) is a small Ramen restaurant located near Oshima Station in northeast Tokyo. The restaurant offers unique Ramen flavours such as fried chicken, curry and natto. However, the most unusual and creative Ramen dish would be their "Lemon Ramen". The surface of Ramen bowl is covered with slices of one whole lemon, giving a citrus punch to their light chicken stock based soup. It looks weird but customers seems real happy with the taste of Lemon Ramen as the restaurant is extremely popular, and it's in fact the shop's most popular dish on the menu.
Access: 3 mins walk from Oshima Station
Hours: Lunch 11:30~15:00, Dinner 18:00~21:00 (Weekdays/Closed on Monday) /11:30~21:00 (Weekends)
3. Yamate Ramen (山手ラーメン)
Green Ramen
The psychedelic green coloured Ramen is served at Yamate Ramen (山手ラーメン), which has currently two branches in Tokyo: one in Shibuya area (Komaba Honten Branch) and one in Hongo area (Hongo Anan Branch). Yamete Ramen offers a variety of Ramen dishes including pork broth, fish broth, chili flavours, etc. Their most unique and significant Ramen dish is Green Ramen which literally has green coloured soup. But why is it green? The answer is Euglena. One bowl of Ramen contains approx 600 million euglena, which is considered to contain high in nutrition and protein. The soup is blended with herbs and olive oil. At Hongo Anan Branch, the Green Ramen is also served in Tsukemen style.
Komaba Honten Branch
Access: 10 mins walk from Komaba Todaimae Station
Hours: 11:00 am~1:00 am
Anan Hongo Branch
Access: 5 mins walk from Hongo Sanchome Station
Hours: 11:00 am~1:00 am
4. Menya Kono (麺や河野)
Tequila Ramen
What happen when Ramen meets Mexican theme? Possibly the most awkward but surprisingly great collaboration of Japanese and Mexican food, the Tequila Ramen is served at Menya Kono (麺や河野). The chicken and fish based broth contains a shot of Tequila which gives exotic flavour, and the bowl of Ramen is topped with coriander and a piece of lime. The dish can be ordered by whoever over 20 years old legally, and if you don't like Tequila, you may wanna try other Ramen dishes at Menya Kono which are also great.
Access: 5 mins walk from Nakamurabashi Station (Seibu Ikebukuro Line)
Hours: Lunch 11:30~14:00 (Wed to Mon), Dinner 17:00~20:30 (Wed to Sun)/Closed on Tuesday
5. Aroma (亜呂摩)
Coffee Ramen
Aroma (亜呂摩) is a Kissaten (old fashion Japanese cafe) located in northeast Tokyo. When we hear the name "Coffee Ramen", it already sounds weird enough, but its look is even beyond our imagination. The super unique and creative Coffee Ramen is served with coffee falvoured soup and noodles and topped with Kiwi, Banana, Ham, Boiled Egg, Ice Cream, etc. Apparently, dishes are available with hot or cold. It's hard to imagine the taste but totally recommended for daredevil foodies!
Access: 5 mins walk from Ohanajaya Station
Hours: 11:00~21:00 (Closed on Tuesday)
Hope you enjoyed the story 🙂 Japanese food culture is not only about great taste and quality, but also there are many creative (and weird) things to entertain us! For more info about unique food experience in Japan, please check out my other articles listed below!
▽ Related Article ▽
▼ Editor's Picks ▼

---