Starbucks Japan Summer Cups and Tumblers 2023
Starbucks Japan Colorful Fruits and Animals Summer Merchandise Collection 2023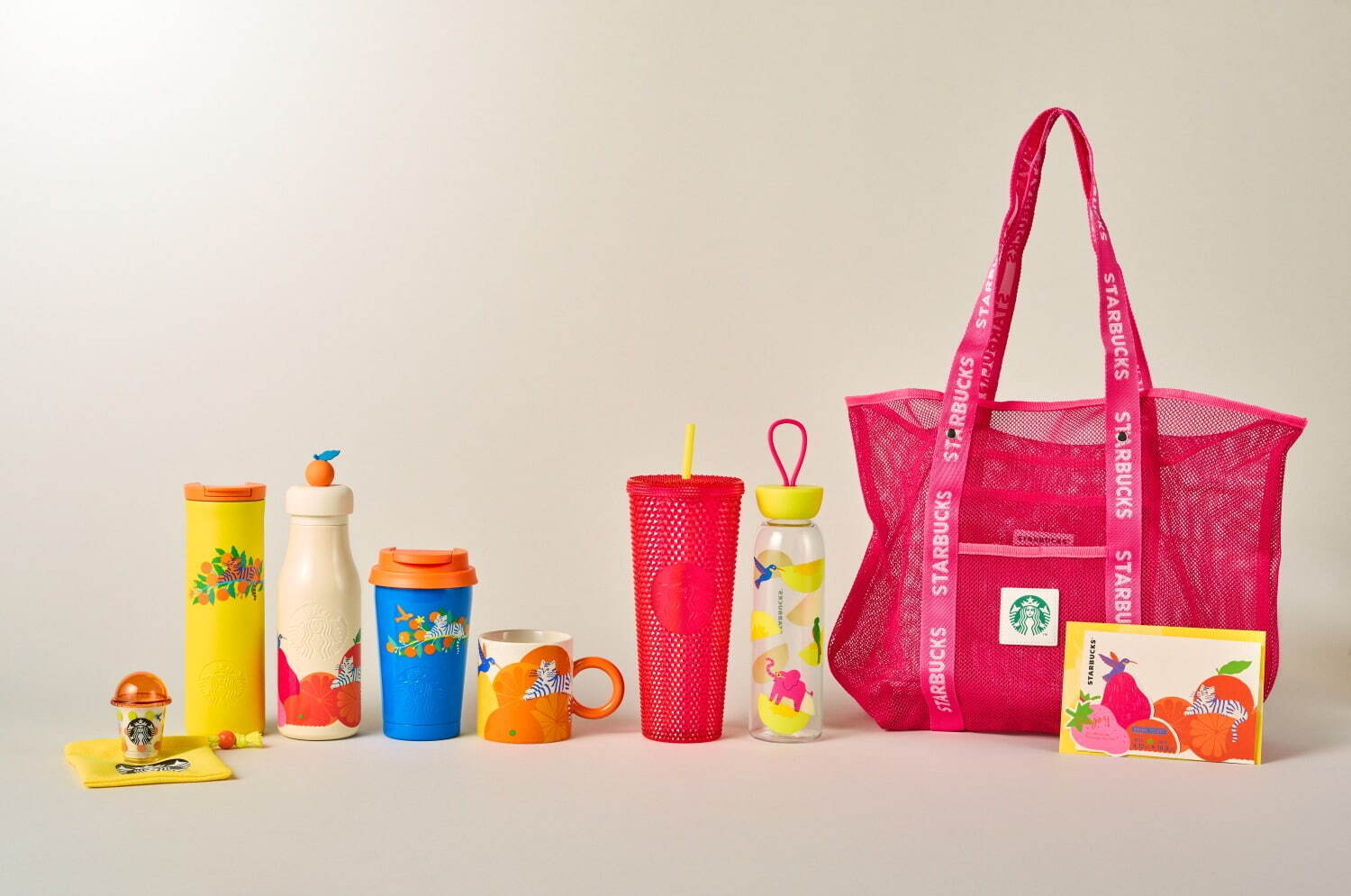 Starbucks Japan's special collections are already a classic, especially the seasonal merchandise collections such as the cherry blossom collection in Spring or the New Year collection in winter. In each season they announce a line of tumblers and cups with limited seasonal designs and different seasonal flavour drinks.
Temperatures have begun to rise in Japan these days, heralding the arrival of summer just around the corner, so Starbucks Japan has announced its new Melon Frapuccino to be launched at Starbucks stores nationwide beginning Wednesday, April 12, 2023.
In addition, Starbucks will release its new Summer 2023 merchandise collection featuring colorful summer fruits and modern depictions of animals associated with Starbucks. The playful mood will include tumblers, mugs, and stainless steel bottles. Products went on sale from 12 April 2023, and available while stocks last!
Let's take a look at the line-up of the Starbucks Japan Summer Collection 2023 including cups, tumblers, and mugs!
Left to Right:
Handy Stainless Bottle Strawberry 500ml 4,800 yen
Stainless Steel Logo Bottle Colorful Fruit 473ml 4,700 yen
Cold Cup Tumbler Tiger, 473 ml, 2,300 yen
Left to Right:
Heat-resistant Glass Mug 296ml, 2,500 yen
Mug Orange 296ml 1,900yen
Heat-resistant Glass Mug Strawberry 296ml 2,500 yen
Left to Right:
Stainless Steel Bottle Tora 473ml, 4350 yen
Stainless Steel TOGO Logo Tumbler Tiger 355ml 3,850 yen
Stainless Steel Tumbler Lemon Orange 355ml 3,650 yen
Left to Right:
Stainless Steel Mini Bottle Colorful Fruit 355ml 4,250 yen
Silicon Strap Bottle Melon 532ml 2200yen,
Cold Cup Tumbler Bumpy Pink 710ml 2,750 yen
Left to Right:
Mesh Eco Bag Vivid Pink 2,400 yen
Beverage Card Colorful Fruits 700 yen
Starbucks Mini Cup Gift Lemon Orange 1050 yen
Starbucks Card Fruit
Left to Right:
Stainless Steel Bottle 355ml & FUROSHIKI set (Picture 1&3): 4,500 yen
Cold cup tumbler 710ml & FUROSHIKI set (Picture 2&3): 3,600 yen
-ONLINE STORE ONLY-
Left to Right:
Stainless steel TOGO cup tumbler Happy Giraffe 355ml 3,850 yen
Tumbler Happy Giraffe 355ml 3,100 yen
Handle Lid Stainless Bottle Happy Giraffe 473ml 4,900 yen
Left to Right:
Stainless Steel Mug Happy Giraffe 355ml 4,050 yen
Cold cup tumbler Happy Giraffe 591ml 2,450 yen
Cold Cup Tumbler Bumpy Yellow 710ml 2,950 yen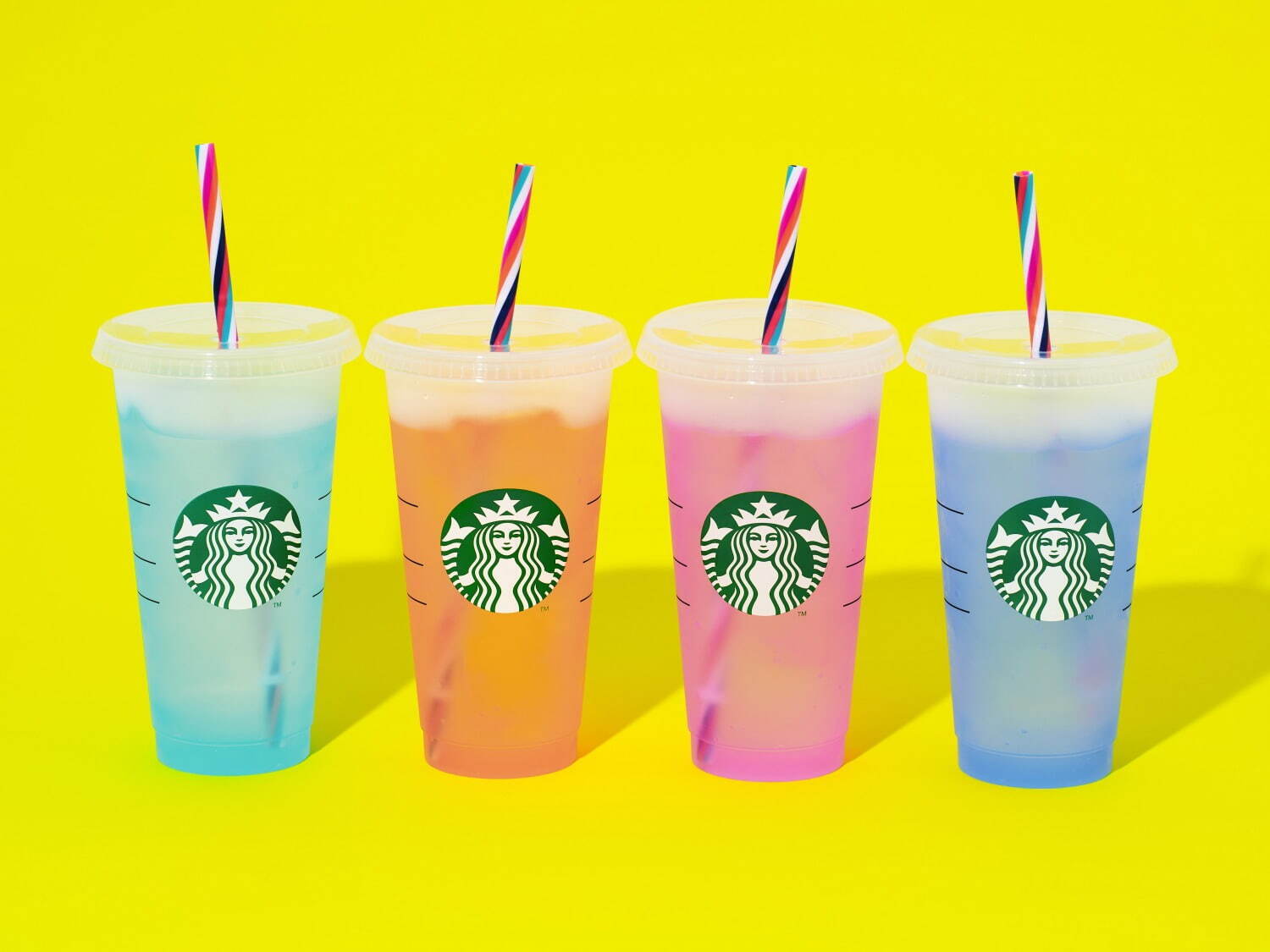 In addition, there are reusable cold cups that change color when filled with iced drinks in a total of four colors!
---
Thanks for reading! For more information about Starbucks Japan or best things do to during Summer, please check out these articles, too!
▽Related Articles▽
▼Editor's Picks▼
---