10 Best Luxury Brand Flagship Stores in Tokyo
Tokyo's High Fashion Landmarks: Exploring Iconic Luxury Flagship Stores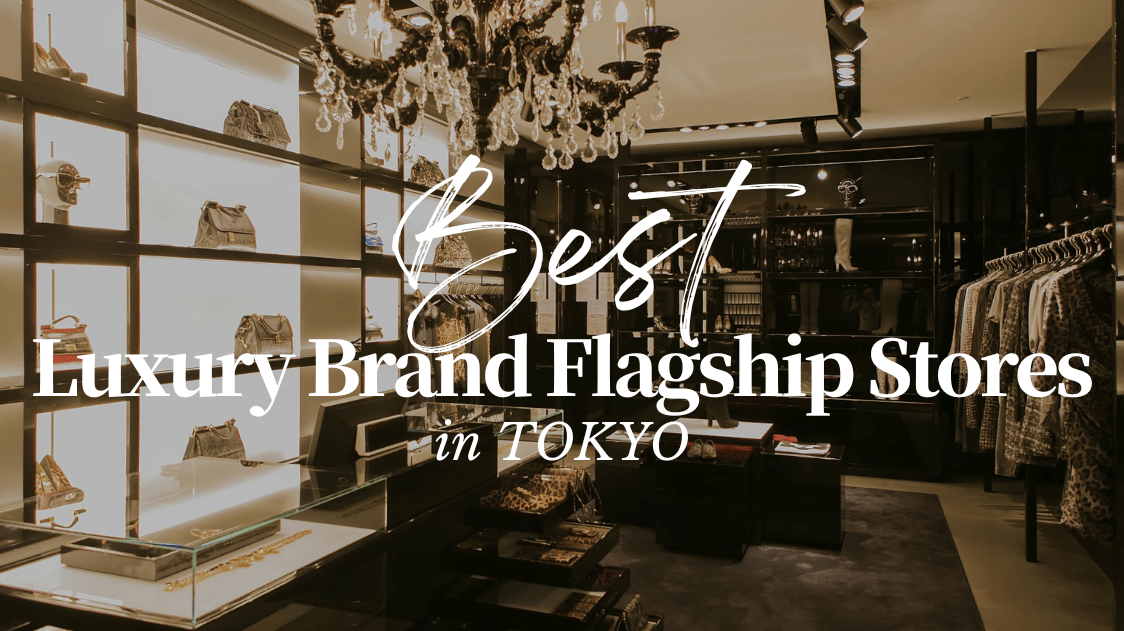 Do you love shopping for luxury items when traveling abroad? As many may know, Tokyo is a paradise for luxury brand enthusiasts. Renowned for its diverse shopping districts like Ginza, Omotesando, Aoyama, and Roppongi, the city offers an unparalleled luxury shopping experience.
Each area, with its distinct charm, houses a plethora of high-end stores, catering to the desires of those who seek the epitome of fashion and exclusivity. These flagship stores are not just retail spaces; they are emblems of sophistication and style, making them must-visit destinations for fashion connoisseurs and trendsetters.
Whether you're a discerning shopper with a penchant for luxury or someone who appreciates the artistry and craftsmanship of world-class brands, Tokyo's luxury brand shops offer an indulgent experience that goes beyond mere shopping. In this article, I will introduce to you our list of the 10 best luxury brand flagship stores in Tokyo.
---
1. Louis Vuitton (Ginza)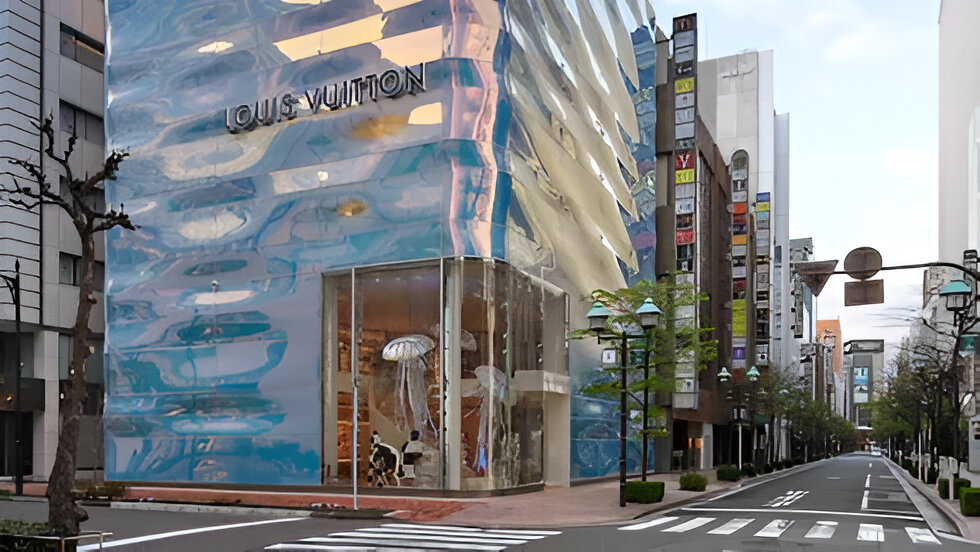 The first flagship store on this list is Louis Vuitton. Louis Vitton is a symbol of luxury and exclusivity. Renowned for its high-quality leather goods and fashion, the brand epitomizes elegance and innovation. Its popularity stems from its unique designs, exceptional craftsmanship, and status as a fashion icon, making it a highlight in Tokyo's luxury brand flagship stores.
Their flagship store in Ginza, established in 1981, is a landmark of luxury. Located in the prestigious Ginza district, it represents the brand's commitment to excellence and style. This store is notable for its exclusive collections and unique architectural design, embodying the essence of high-end fashion.
2. CHANEL (Omotesando)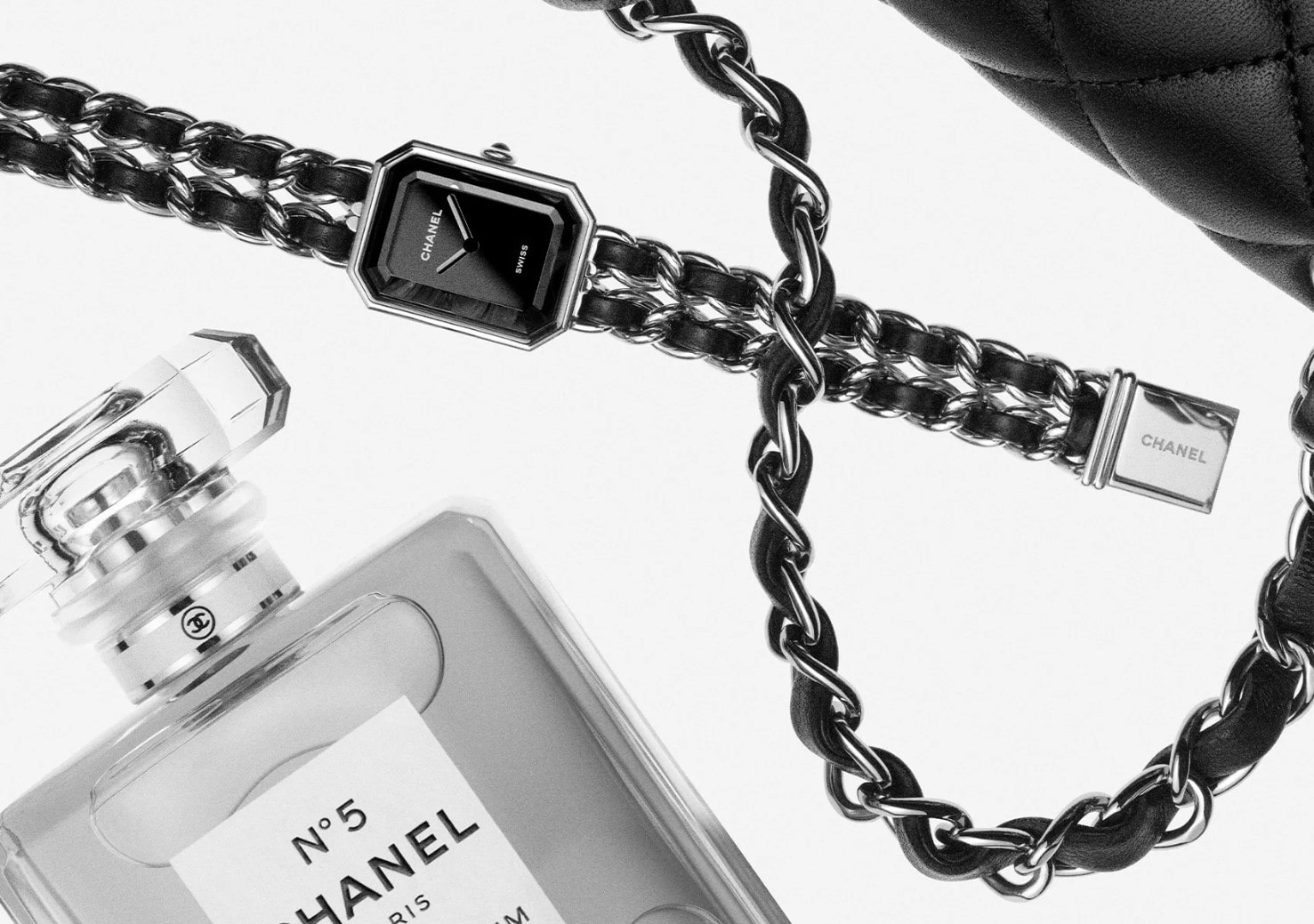 Next on our list, we have Chanel. Chanel is another iconic luxury brand revered globally. Known for its timeless fashion, signature fragrances, and elegant accessories, Chanel exudes sophistication and innovation. Its enduring popularity is attributed to its blend of classic style and modern flair.
The Chanel flagship store in Omotesando opened in 2004. Nestled in the trendy fashion district of Omotesando, this architectural masterpiece showcases Chanel's exquisite collections. Its blend of contemporary design and classic luxury draws fashion aficionados, embodying the brand's enduring allure in Tokyo's fashion landscape.
3. Gucci (Roppongi)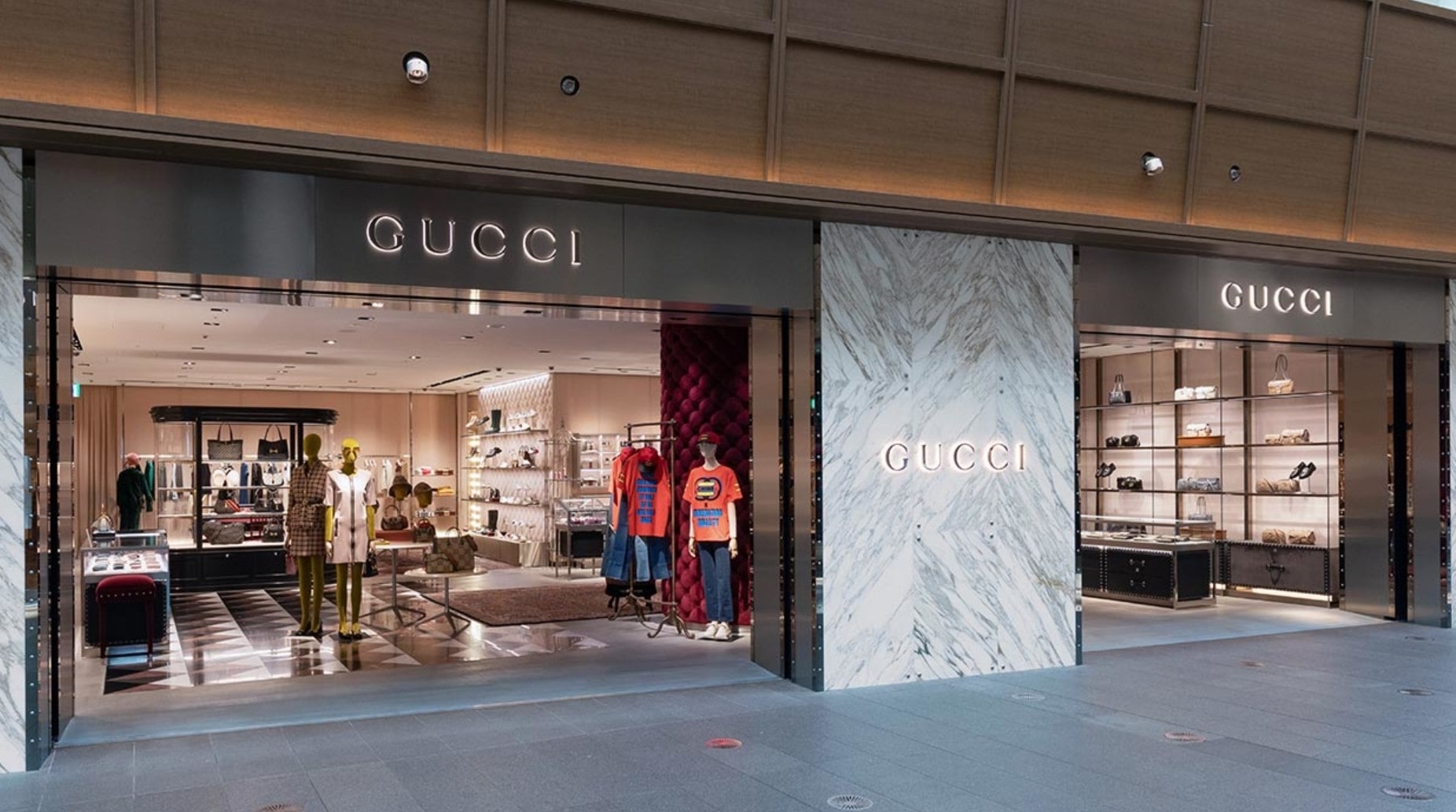 Gucci, an illustrious Italian luxury brand, is synonymous with bold, innovative fashion and impeccable craftsmanship. Established in 1921, it has become a global phenomenon, celebrated for its eclectic, contemporary designs that merge traditional and modern elements. Gucci's popularity stems from its ability to constantly reinvent its style while maintaining a sense of classic elegance.
The Gucci flagship store in Roppongi, which opened in 2006, is a testament to this ethos. Located in a vibrant, cosmopolitan district known for its art and nightlife, the store is a fusion of luxury and artistic flair. It offers exclusive collections and a unique shopping experience, reflecting Gucci's status as a trendsetter in the fashion world. This store is a destination for those seeking cutting-edge high-end fashion.
4. Plan C (Ginza)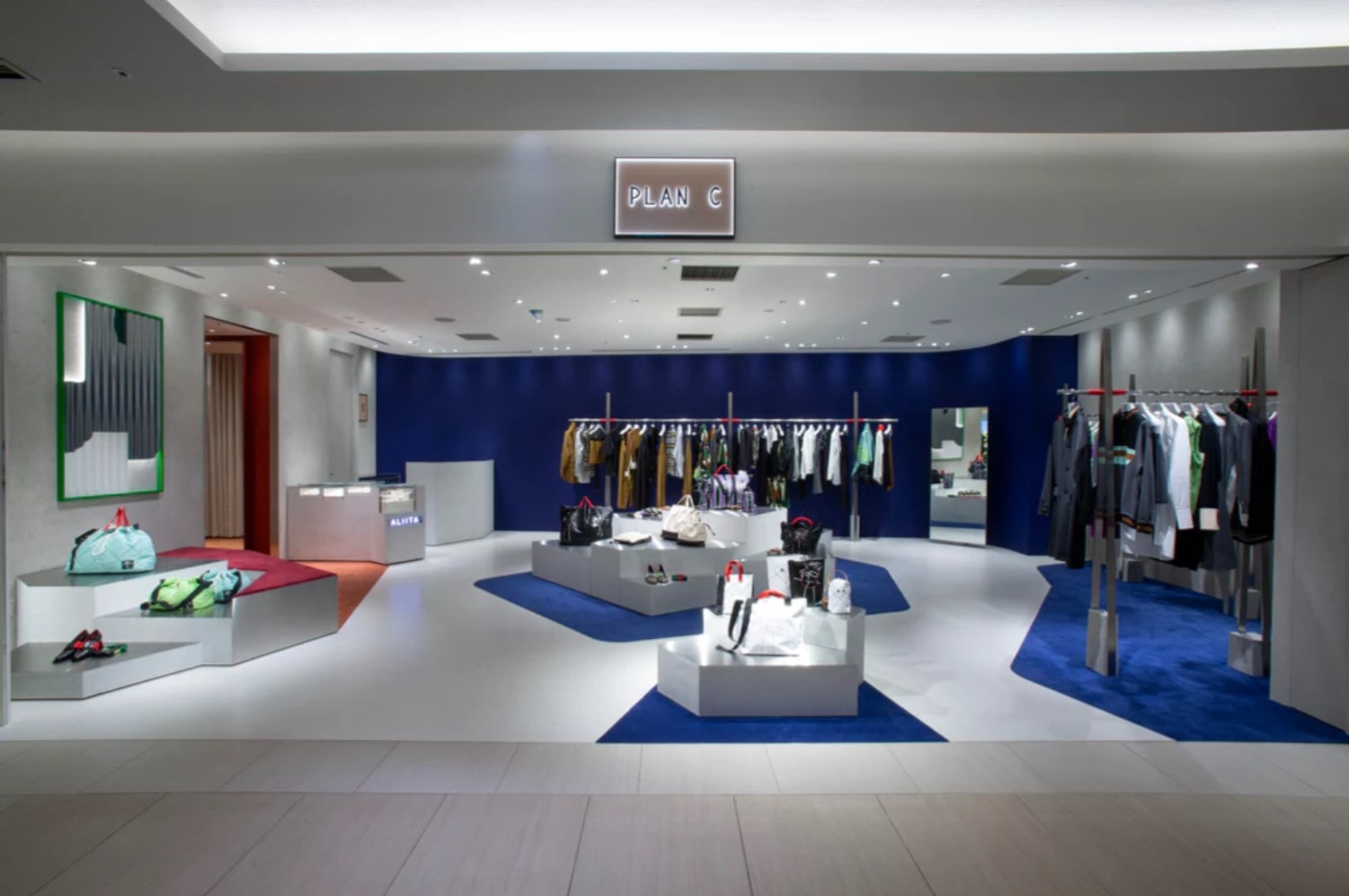 Plan C, an Italian luxury fashion brand, is known for its vibrant, contemporary designs and high-quality craftsmanship. Launched in 2018 by Carolina Castiglioni, it quickly gained popularity for its playful yet sophisticated style, attracting fashion-forward individuals who appreciate unique, avant-garde clothing. Plan C's appeal lies in its blend of modern artistic flair with traditional Italian elegance, making it a notable addition to Tokyo's luxury brand landscape.
The new Plan C flagship store in Ginza opened on September 1, 2023. Located on the third floor of the prestigious GINZA SIX, the 100-square-meter store is a collaboration between Carolina Castiglioni and Ducho Maria Gambi. It features a unique design that combines minimalism with edgy elegance, utilizing a mix of materials like concrete, stainless steel, and red-painted steel.
5. Saint Laurent (Omotesando)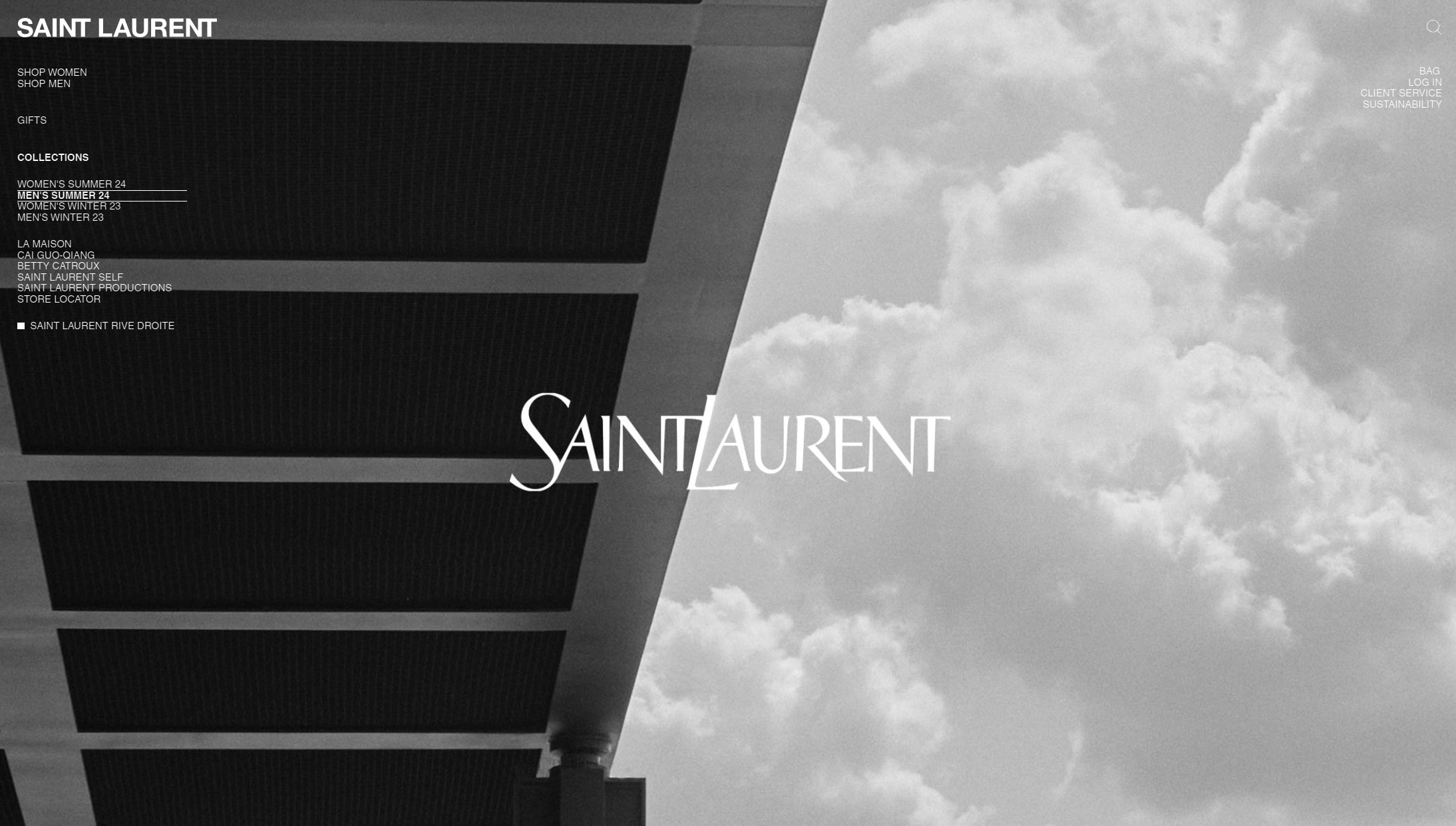 Saint Laurent, yet another French luxury brand, epitomizes modern elegance and cutting-edge fashion. Founded in 1961, it has gained acclaim for its sleek, contemporary designs and innovative approach to haute couture. Renowned for its high-fashion clothing and luxury leather goods, Saint Laurent appeals to a discerning clientele that values both style and substance.
The Saint Laurent flagship store in Omotesando, which opened in 2015, captures the essence of the brand's chic, avant-garde spirit. Situated in a fashion-forward district renowned for its luxury shopping, the store showcases the brand's latest collections in a sophisticated, architecturally impressive setting. This store is a prime destination for fashion enthusiasts and reflects Saint Laurent's status as a beacon of modern luxury.
6. Prada (Aoyama)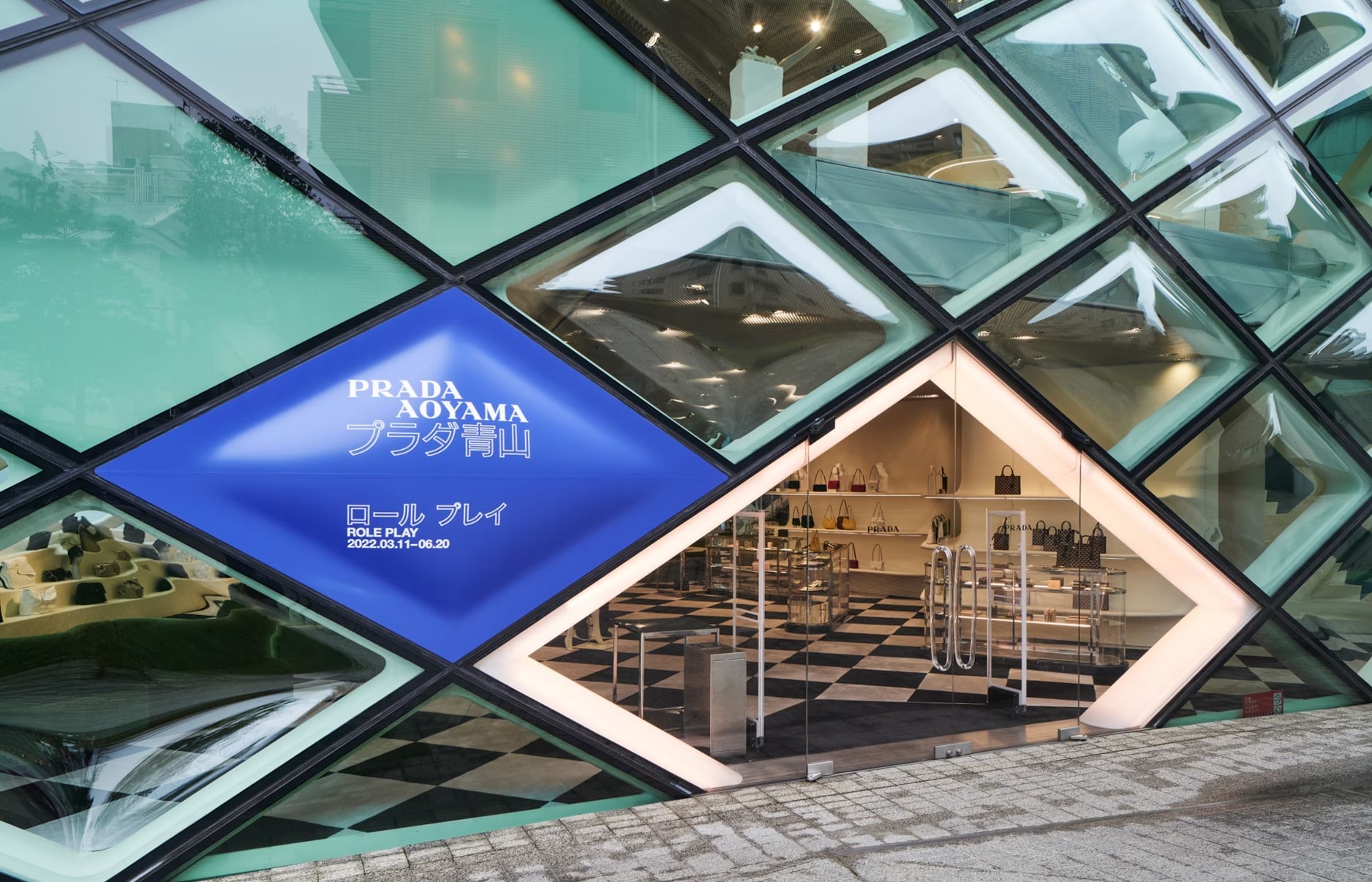 Next on our list, we have Prada, an iconic Italian luxury fashion house, that is celebrated for its innovative designs and high-quality craftsmanship. Founded in 1913, it has become a symbol of refined elegance and avant-garde style. Prada is renowned for its unique approach to fashion, blending tradition with contemporary aesthetics, which has garnered a global following.
The Prada flagship store in Aoyama opened in 2003 and is a remarkable embodiment of the brand's artistic vision. Located in a district famous for its upscale shopping and modern architecture, the store's striking design and curated selection of high-end fashion items make it a standout destination. This store exemplifies Prada's commitment to blending artistic expression with luxury retail, making it a key attraction for fashion connoisseurs.
7. Bonaventura (Ginza)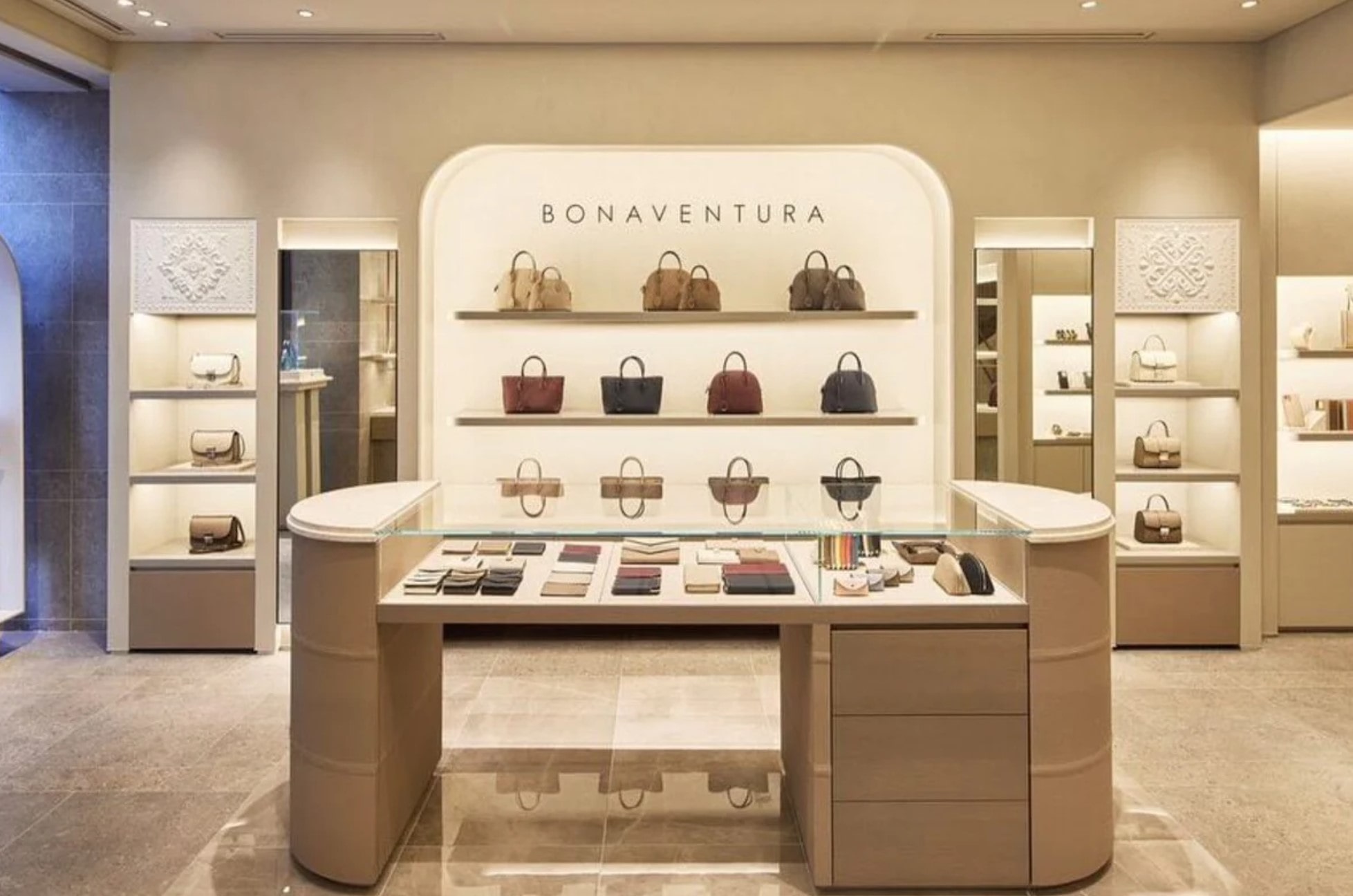 Founded in Milan, BONAVENTURA is a modern Italian brand known for premium leather goods, combining traditional Italian craftsmanship with timeless designs and bold colors. It operates over 10 stores, including flagships in Japan and a European e-commerce hub in Rostock, Germany, emphasizing quality, detail, and exceptional service.
The Bonaventura flagship store, elegantly nestled on Suzuran Street in Ginza, opened its doors on November 10, 2023. It's a haven of contemporary Italian-inspired design, blending soft light with artistic elements to create a serene shopping experience. It offers a diverse range of products, from seasonally unique iPhone cases to minimalist yet elegant leather bags and wallets. Specializing in personalized experiences, the store features a hot stamping machine, allowing customers to customize their purchases.
8. Le Ciel Bleu (Roppongi)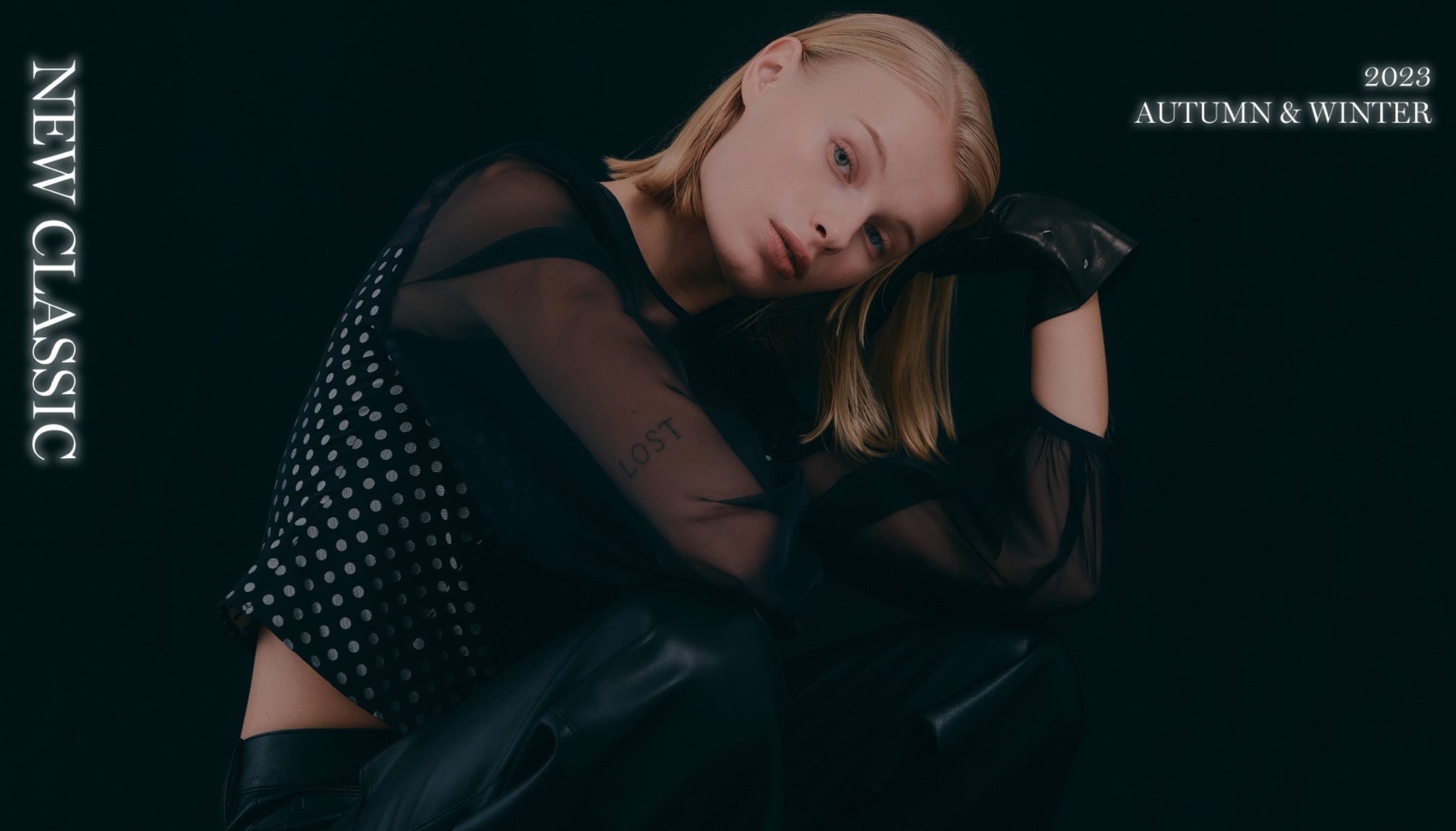 Le Ciel Bleu, a contemporary Japanese fashion brand, is recognized for its blend of casual elegance and modern sophistication. Emerging in the fashion scene relatively recently, it has quickly garnered attention for its versatile, chic designs that cater to a youthful, fashion-forward audience.
The Le Ciel Bleu flagship store in Roppongi opened in 2015 and it reflects the brand's ethos of accessible luxury and trend-setting style. Situated right next to mid-town in Roppongi, the store presents a curated collection that embodies the brand's unique aesthetic. This store stands out for its approachable yet fashionable offerings, making it a fresh and exciting destination for Tokyo's stylish crowd.
9. Shu Uemura Global Flagship (Omotesando)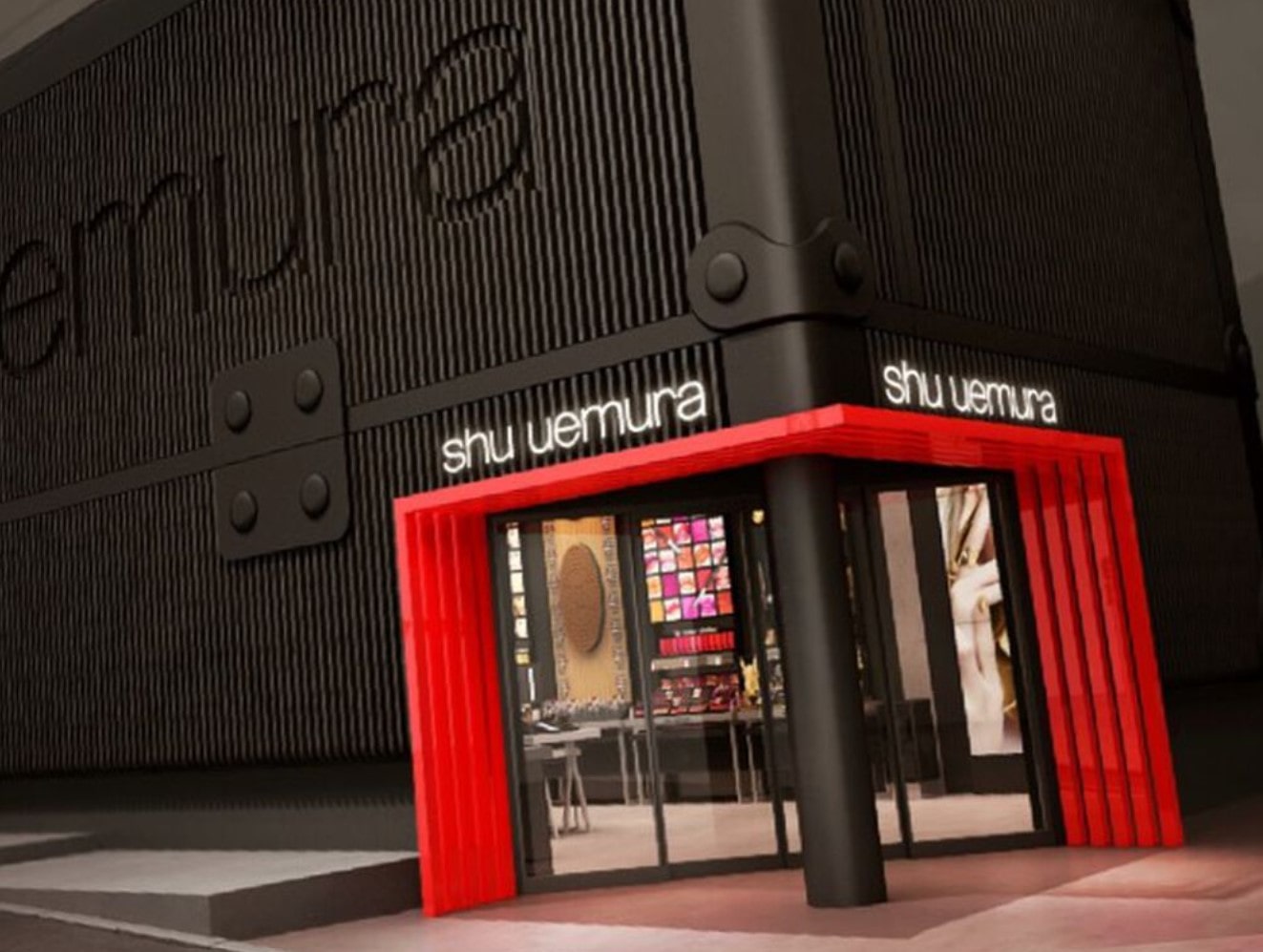 Shu Uemura, known for its artistic approach to cosmetics, appeals to a diverse clientele ranging from professional makeup artists to beauty aficionados who appreciate innovative, high-quality products. Founded in 1967, this Japanese brand has become a staple in the beauty industry for those who seek a blend of tradition and modernity in their skincare and makeup routines.
The flagship store in Omotesando, which opened in 2007, is a testament to this. Its unique design, resembling a makeup box, creates an immersive and playful shopping experience. Situated in a fashion-forward district, the store's creative layout attracts a style-conscious crowd, keen on exploring Shu Uemura's extensive range of products. This store not only offers a glimpse into the world of high-end Japanese cosmetics but also serves as a destination for those who value aesthetics and quality in their beauty choices.
10. Mark & Lona (Aoyama)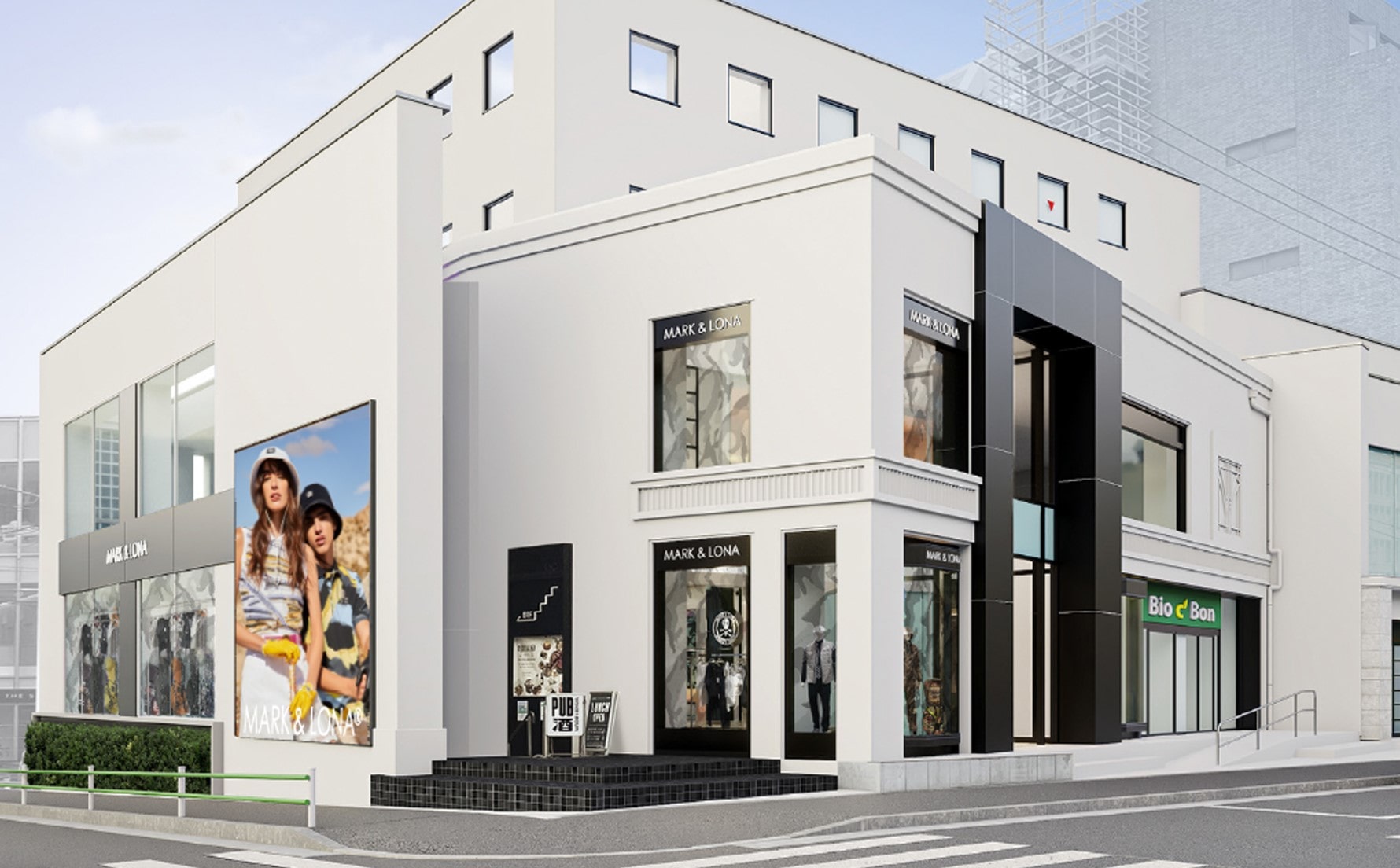 And, lastly, on our list, we have Mark & Lona which is a luxury golf apparel brand from Japan, that stands out for its fusion of high fashion and sportswear. Celebrated for its bold designs and premium quality, the brand attracts golf enthusiasts who seek a blend of style and functionality. Its popularity is rooted in its unique approach to redefining golf attire, making it a favorite among those who want to make a statement on the green.
The Mark & Lona flagship store in Aoyama, Tokyo, offers an exclusive, sunlit shopping experience with unique items like the FER Collection, custom professional-grade gloves, and stylish VECTOR DRIVE golf clubs. Its modern design, innovative collaborations, and spacious layout make it a must-visit destination for luxury golf enthusiasts and fashion connoisseurs.
---
▽Subscribe to our free news magazine!▽
For more information about luxurious traveling in Tokyo and other parts of Japan, check these articles below!
▽Related Articles▽
▼Editor's Picks▼
---