5 Large Don Quijote and MEGA DONKI in Tokyo
Shop at some of the largest "DONKI" stores in Tokyo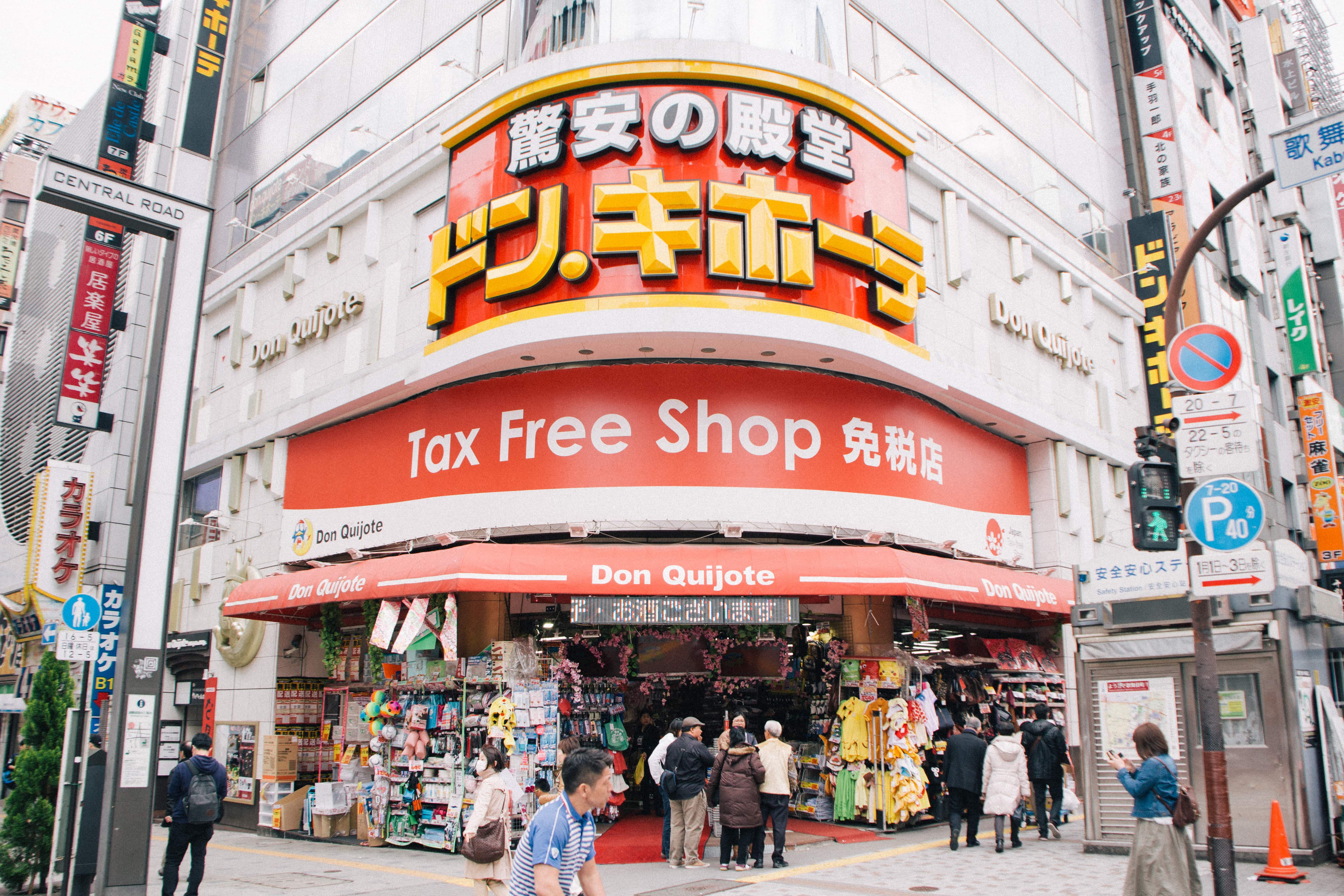 Don Quijote (ドン・キホーテ) is a large scale superstore where you can find pretty much anything at discount prices.
Also known as simply "DONKI", These stores can be found all across Japan and are highly recognizable from far away for its flashy entrance with the penguin mascot. DONKI's are highly popular among both Japanese people and foreign visitors.
It is very convenient because most DONKI's are open 24 hours and you will find almost anything that you're looking for. Food, snacks, souvenirs, cosmetics, skincare products, luxury items, travel goods, clothing, accessories, sports equipment, stationery, cleaning supplies, electronics, toys, party goods, etc… You name it, they most probably got it.
There are also tax-free cashiers for foreign visitors which is another attractive point for foreign visitors.
The interior is stuffed with goods in such a way that it can get overwhelming just walking around. It is definitely an experience.
If you want to buy a souvenir for a friend or family member, but are not quite sure what to buy, this is the perfect place to come.
All DONKI stores are quite big, but there are also "MEGA DONKI" stores which are especially huge! I will introduce to you 5 of the largest Don Quijote stores plus a Mega Donki store in Tokyo.
---
Mega Don Quijote Shibuya (MEGAドン・キホーテ 渋谷本店) is one of the few Mega Donki located in Tokyo.
Shibuya used to have a regular Doki, but the store was relocated in made into a Mega Donki which opened in 2017.
The store is located just 5 minutes from Shibuya station and has 6 floors plus 2 basement floors.
What's really convenient is that the B1 floor is a supermarket where many locals come to shop for their groceries.
Here is an article about this Mega Donki in Shibuya.
▶Don Quijote Shibuya: Shop All You Need at SHIBUYA MEGA DONKI!!
2. Don Quijote Ginza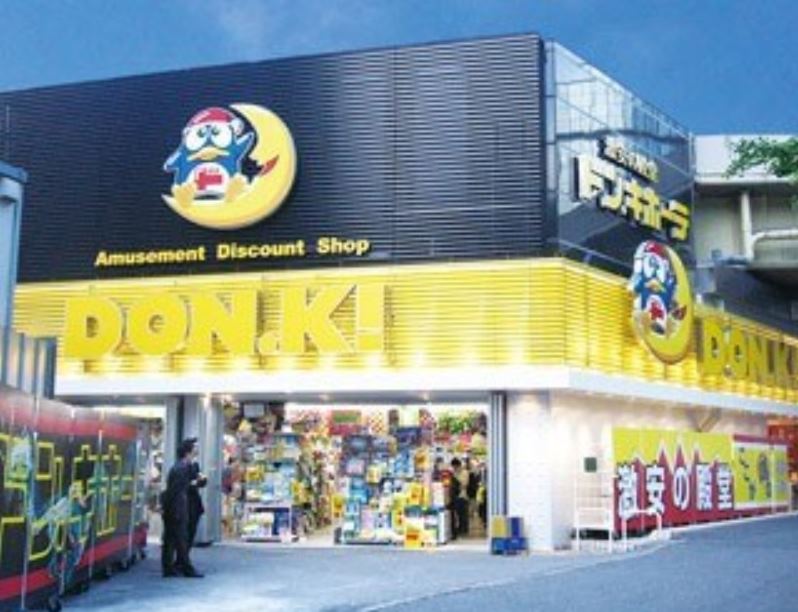 Don Quijote Ginza (ドン・キホーテ 銀座本館) is not a Mega Donki, but still a larger Don Quijote store located between Ginza station, Higashi-Ginza station, and Shimbashi station.
Because of its location, it is heavily used by businessmen who work in the area as well as foreign visitors who are shopping around the Ginza area.
In comparison to the other Donki in this list, this one is only one story tall which makes it less work to look around the store.
3. Don Quijote Shinjuku Tonanguchi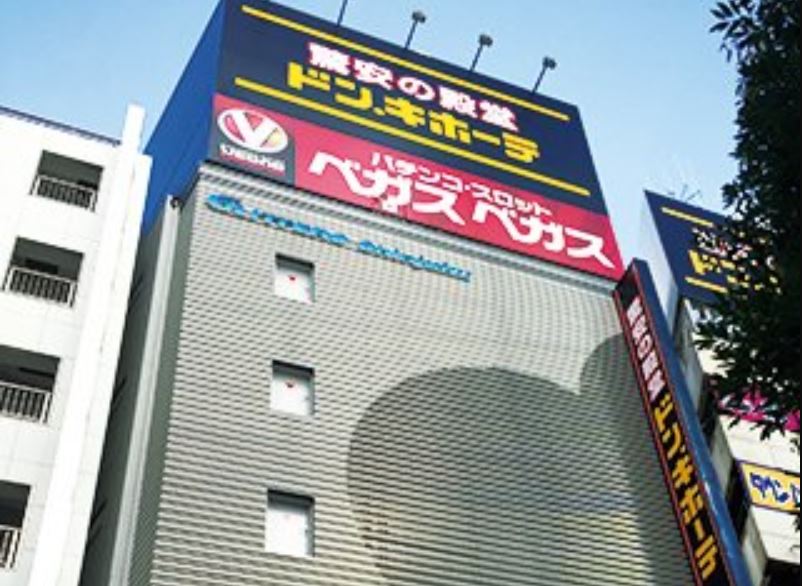 Don Quijote Shinjuku Tonanguchi (ドン・キホーテ 新宿東南口店) is another large Donki, this one located near the southeast exit of Shinjuku station.
Actually, there are two large Don Quijote stores near Shinjuku station, the other one being located near Kabukicho which is one of the more popular Donki stores.
But Don Quijote Shinjuku Tonanguchi is a newer store that was opened in 2017 which is closer to the station and is more spacious.
4. Don Quijote Asakusa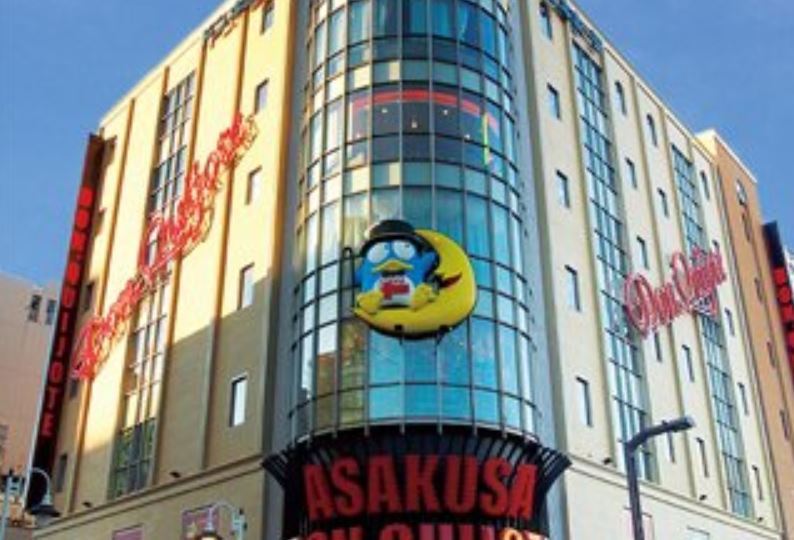 Don Quijote Asakusa (ドン・キホーテ 浅草店) is located just 1 minute away from Asakusa station of the Tsukuba Express line.
This Donki store is 4 stories tall and besides the usual stuff that you can find in all Donki stores, you can also find original items you will only find in this particular Donki such as Asakusa souvenirs.
The location is another attractive point about this Donki since you will most probably encounter it as you walk around Asakusa.
5. Don Quijote Ikebukuro station Nishiguchi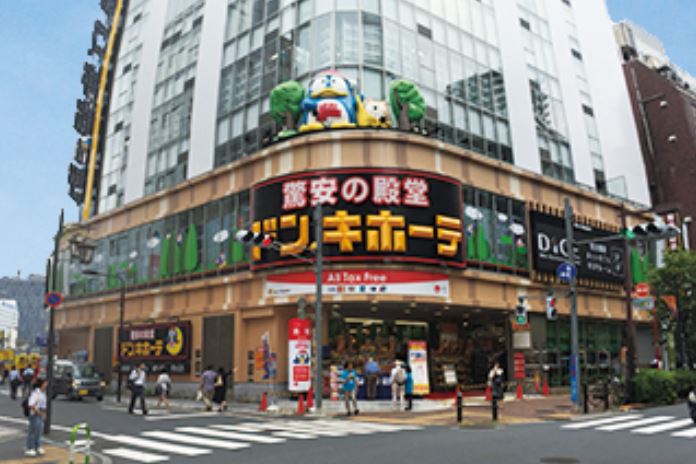 Don Quijote Ikebukuro station Nishiguchi (ドン・キホーテ 池袋駅西口店) is one of the two Don Quijote stores situated near Ikebukuro station.
The other Donki near Ikebukuro station is located right in front of the east exit of Ikebukuro station.
Don Quijote Ikebukuro station Nishiguchi is a newer Donki that opened in 2018 and although it is not as close to the station in comparison to the older Donki, it is larger in size, having 7 stories tall.
6. Don Quijote Akihabara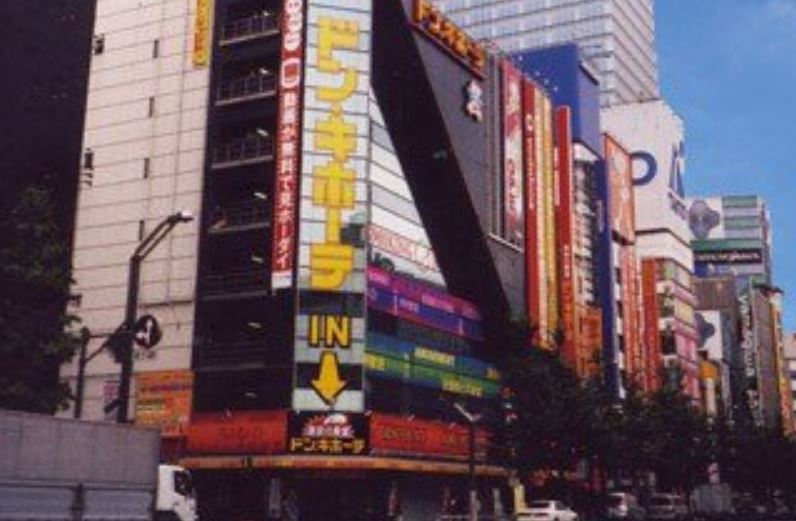 The last Donki on this list is Don Quijote Akihabara (ドン・キホーテ 秋葉原店).
Although this Donki is the only one on this list that isn't open 24 hours, it is a unique one where you can fell the Akihabara vibe within the store. This 5-story tall Donki has the usual merchandise on the first 4 floors, but on the 5th floor, you will find a cosplay exhibition, a maid cafe, and the AKB48 shop.
In the same building, on the 8th floor, you will also find the original AKB48 theater where you can still go watch AKB48 shows (although it is not easy to get tickets).
---
I hope you enjoyed this list of the largest Don Quijote stores in Tokyo. Even if you don't buy anything, it is still a fun experience to just walk in and look around these chaotic but fun stores.
If you are interested in more information about Don Quijote stores, check out the following articles!
▽Related Articles▽
▼Editor's Picks▼
---