10 Best Popular Onigiri at Convenience Stores in Japan
Best Onigiri (rice balls) sold at convenience stores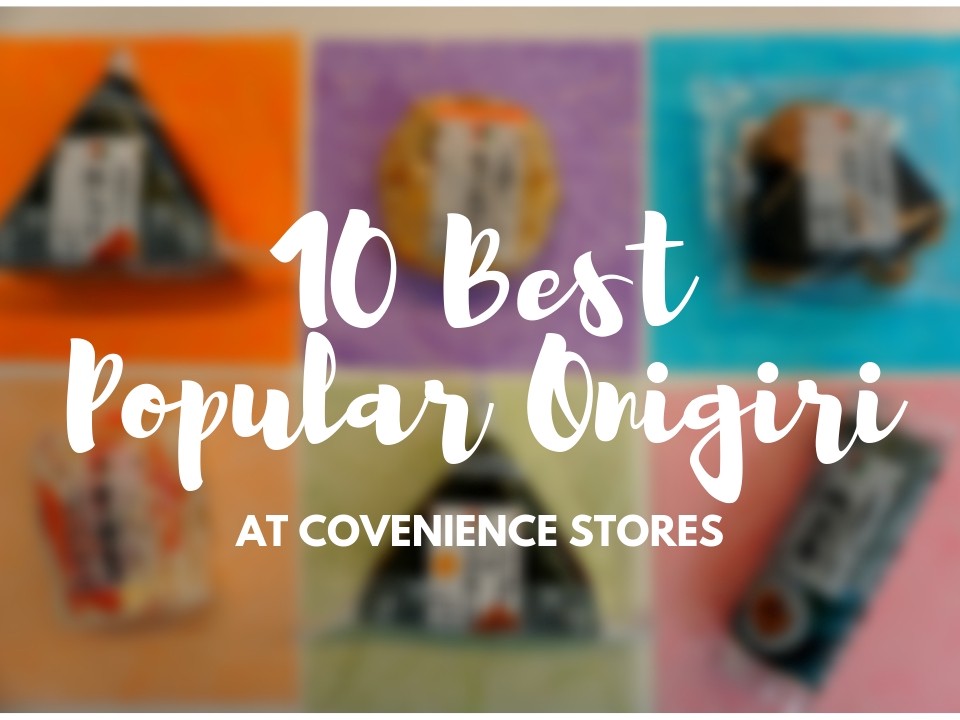 Convenience stores (commonly called "Konbini" in Japan) are now one of the most popular stores among foreign tourists in Japan for shopping and eating. There are a variety of products from food and drinks to cosmetics and other commodities in convenience stores.
An Onigiri (rice balls) is the best-selling product there and a recommended Japanese food that foreign visitors can easily try. Each convenience store of the large stores like 7-Eleven, Family Mart and Lawson offers tens of kinds of Onirigi's flavors at all times.
So, I'd like to introduce 10 best Onigiri in those Japanese convenience stores. Let's see what is popular and what they have in it!
1. Salmon by 7-Eleven
Salmon is one of the best known Onigiri's ingredients, and the salmon Onigiri covered with roasted laver seaweed is the classic and popular one everyone likes. You can enjoy the crispy texture of the laver seaweed and flaked salmon in the triangle-shaped Onirigi.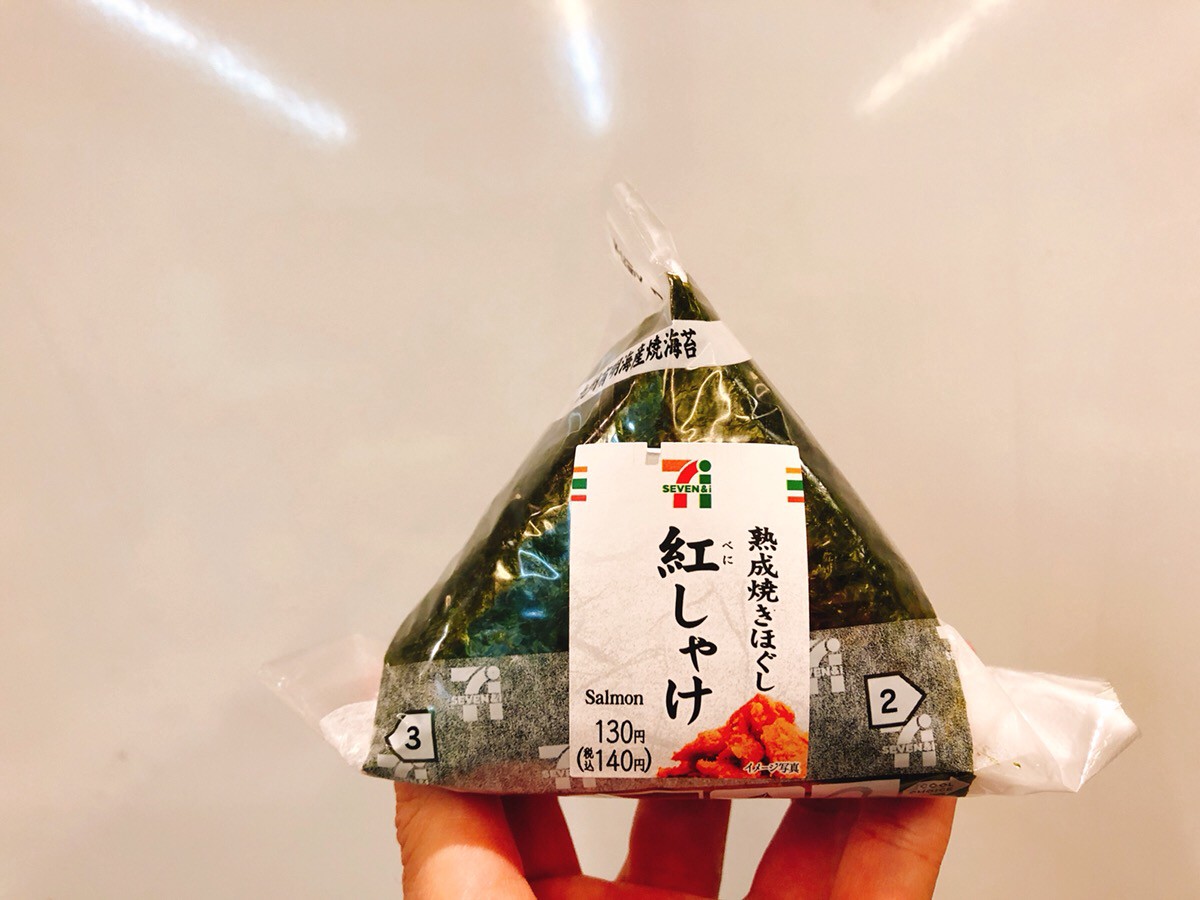 2. Soy Sauce Tuna Mayo by Lawson
Tuna mayo (tuna mixed with mayonnaise) is one of the most popular Onigiri's flavors for a long time in Japan. Lawson offers the Japanese-style tuna mayo in rice seasoned with soy sauce, which is wrapped up in moist seaweed.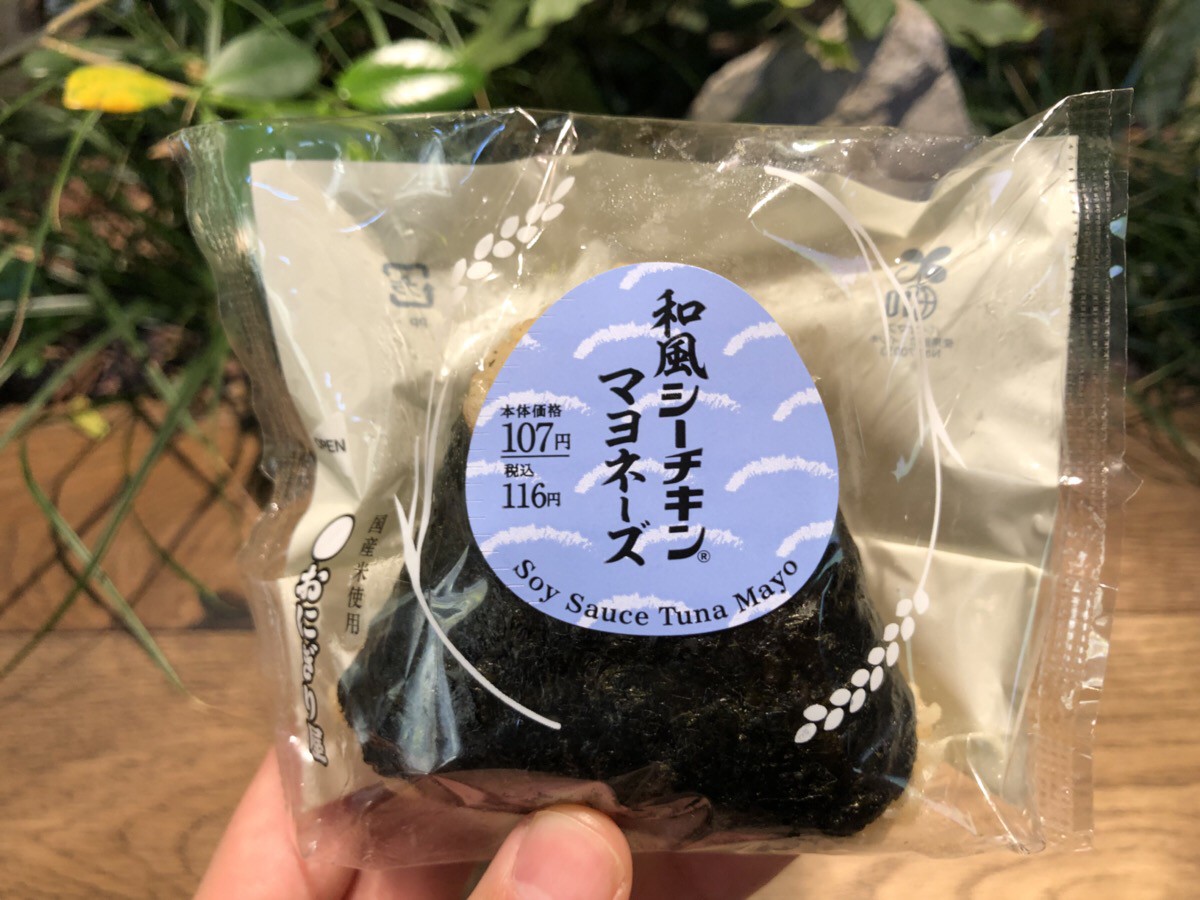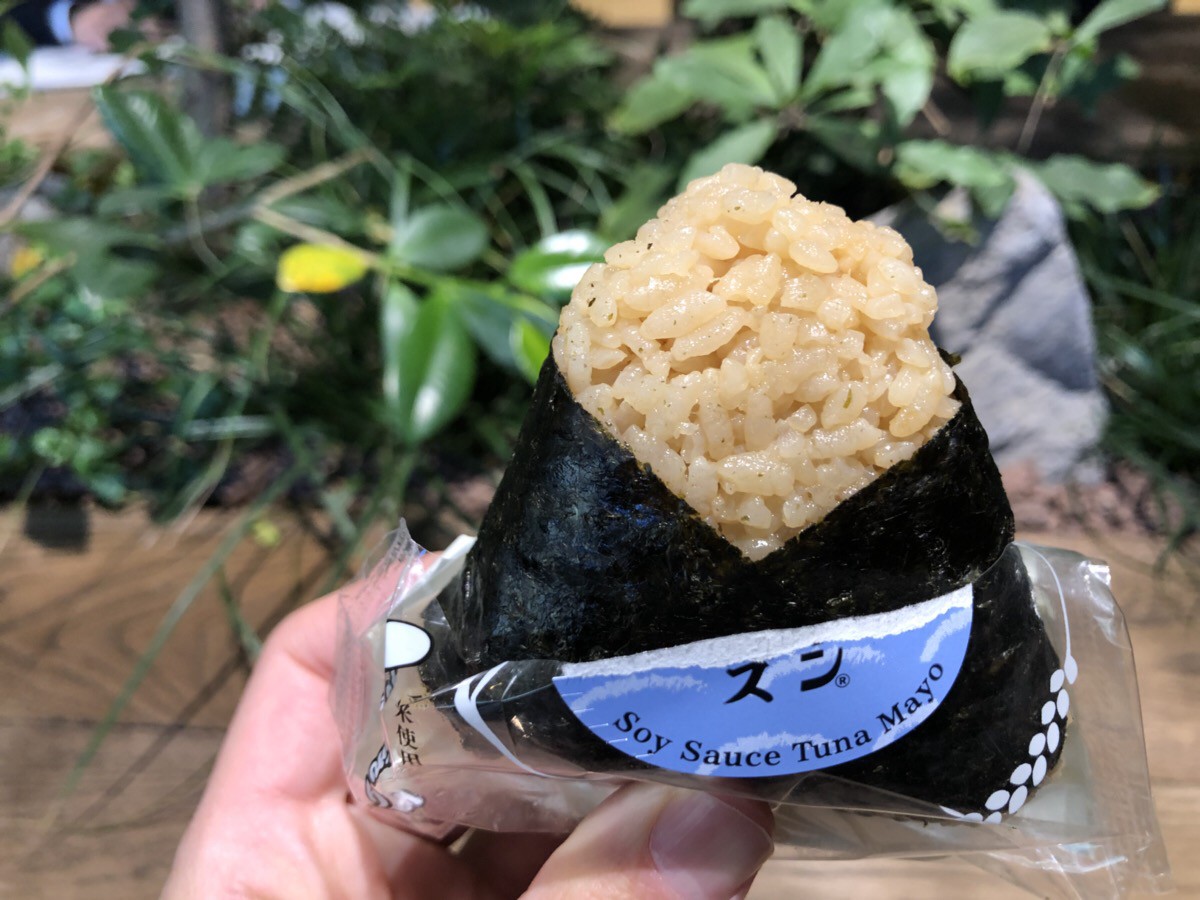 3. Salmon and Salmon Roe by 7-Eleven
A combination of salmon with salmon roe as an Onigiri's flavor may sound like a little weird, however, it has been a hot-selling product for several years. You will be satisfied with the salty taste of flaked salmon and the popping texture of salmon row.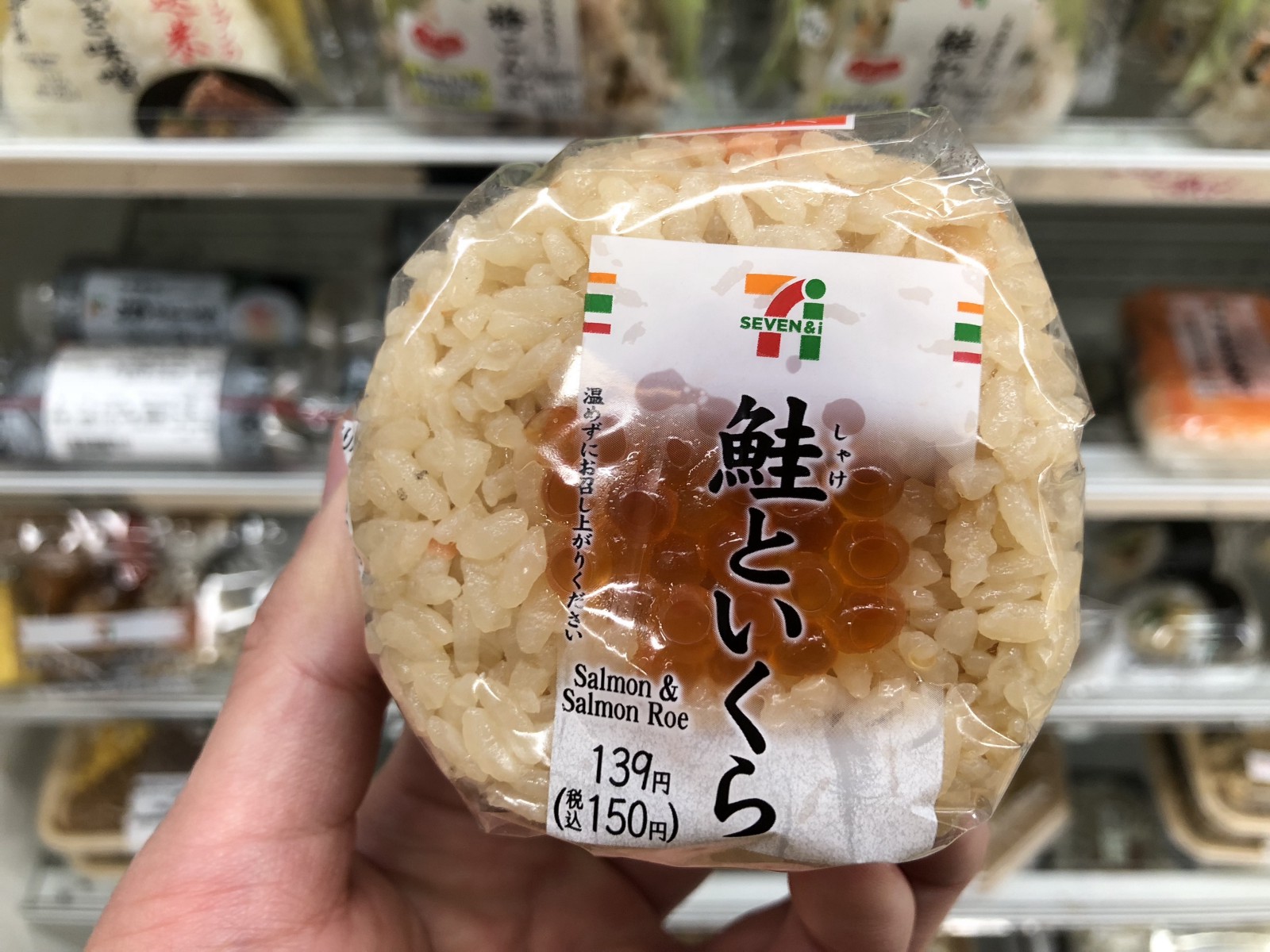 4. Fried Rice by 7-Eleven
Stir-fried rice is commonly known as a popular dish of Chinese food and has also enjoyed a good reputation as an Onigiri recently. The fried rice flavor with dices of pork in the Onigiri makes you feel as if you ate real stir-fried rice at Chinese restaurants for only 130 yen.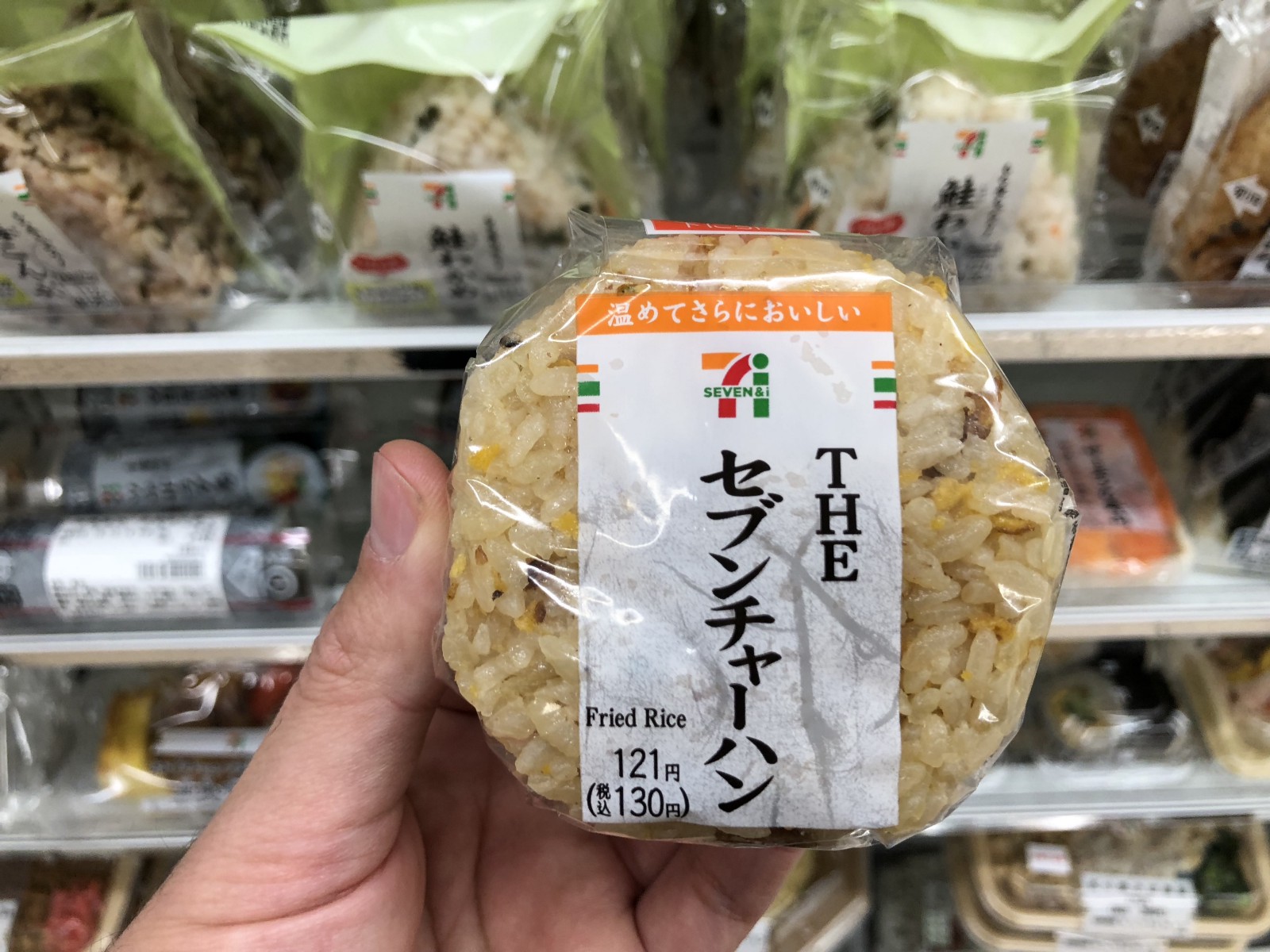 5. Grilled Salmon by Lawson
Grilled salmon is a popular Onirigi flavor of the Lawson's premium Onigiri selection, which are gorgeously packaged and a little more expensive than others. Grilled salmon fillet simply seasoned with salt is covered with the top brand of rice produced in Niigata Prefecture.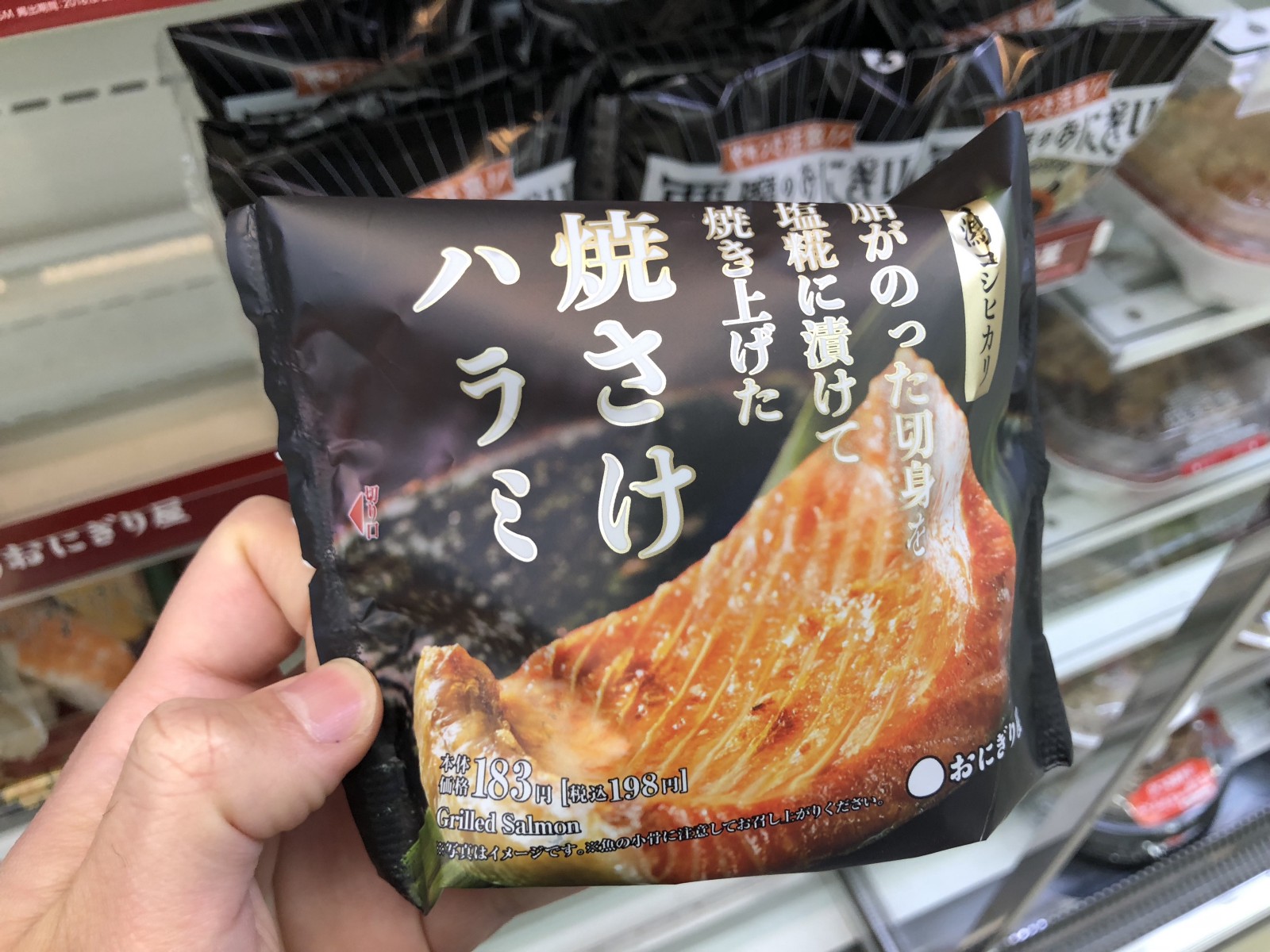 6. Spicy Pollack Roe and Mayonnaise by Family Mart
This round-shaped Onigiri includes the filling of spicy pollack roe and mayonnaise. Spicy pollack roe is what many Japanese people eat with white rice on a daily basis. The flavor of the filling matches the laver seaweed wrapping the Onigiri.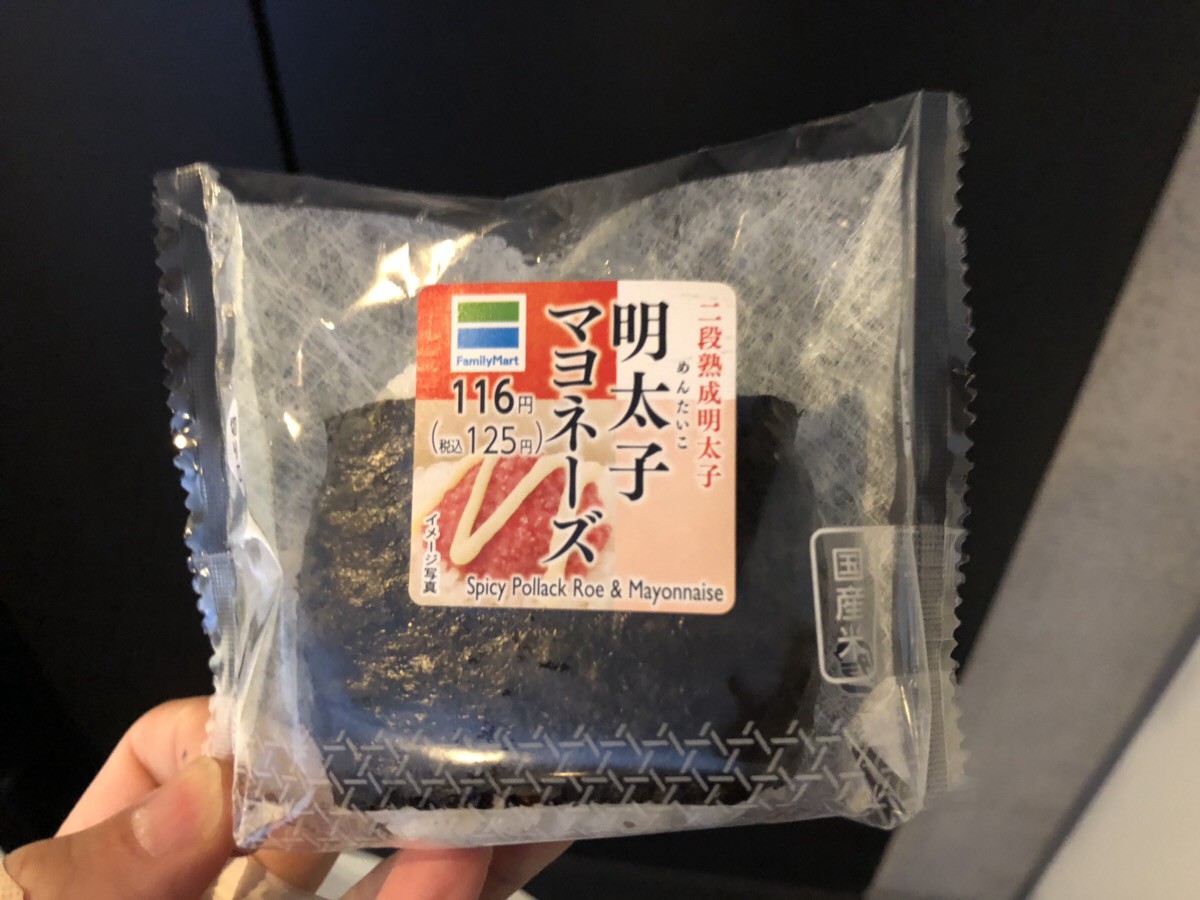 7. Devil's Onigiri by Lawson
Devil's Onigiri, a trendy and unique Onirigi offered by Lawson, has been sold the most of all Onigiri at the convenience store since it was released in 2018. It is cooked with Dashi (a kind of sauce usually used for Tempura and Soba Noodle) and green seaweed flakes.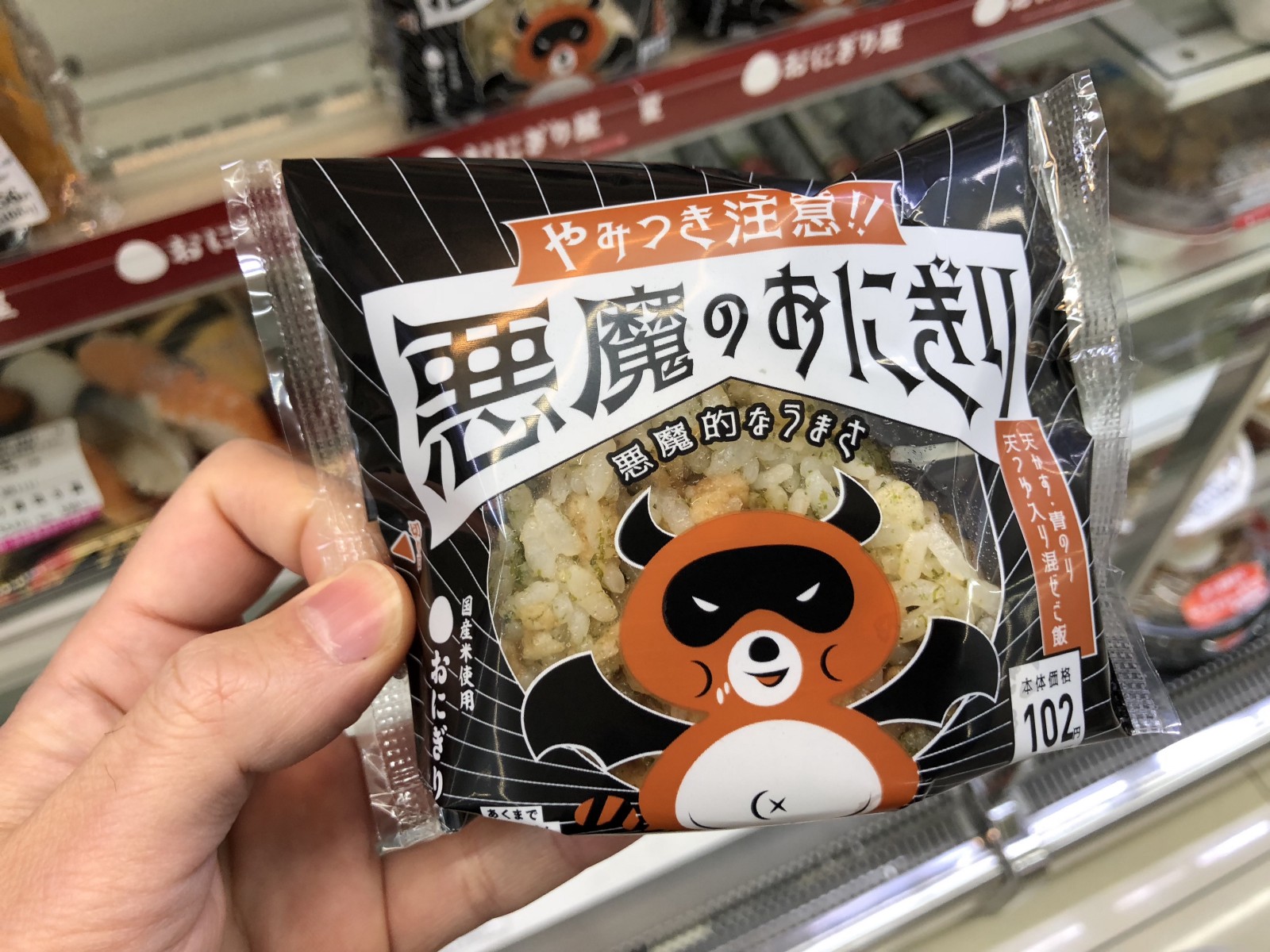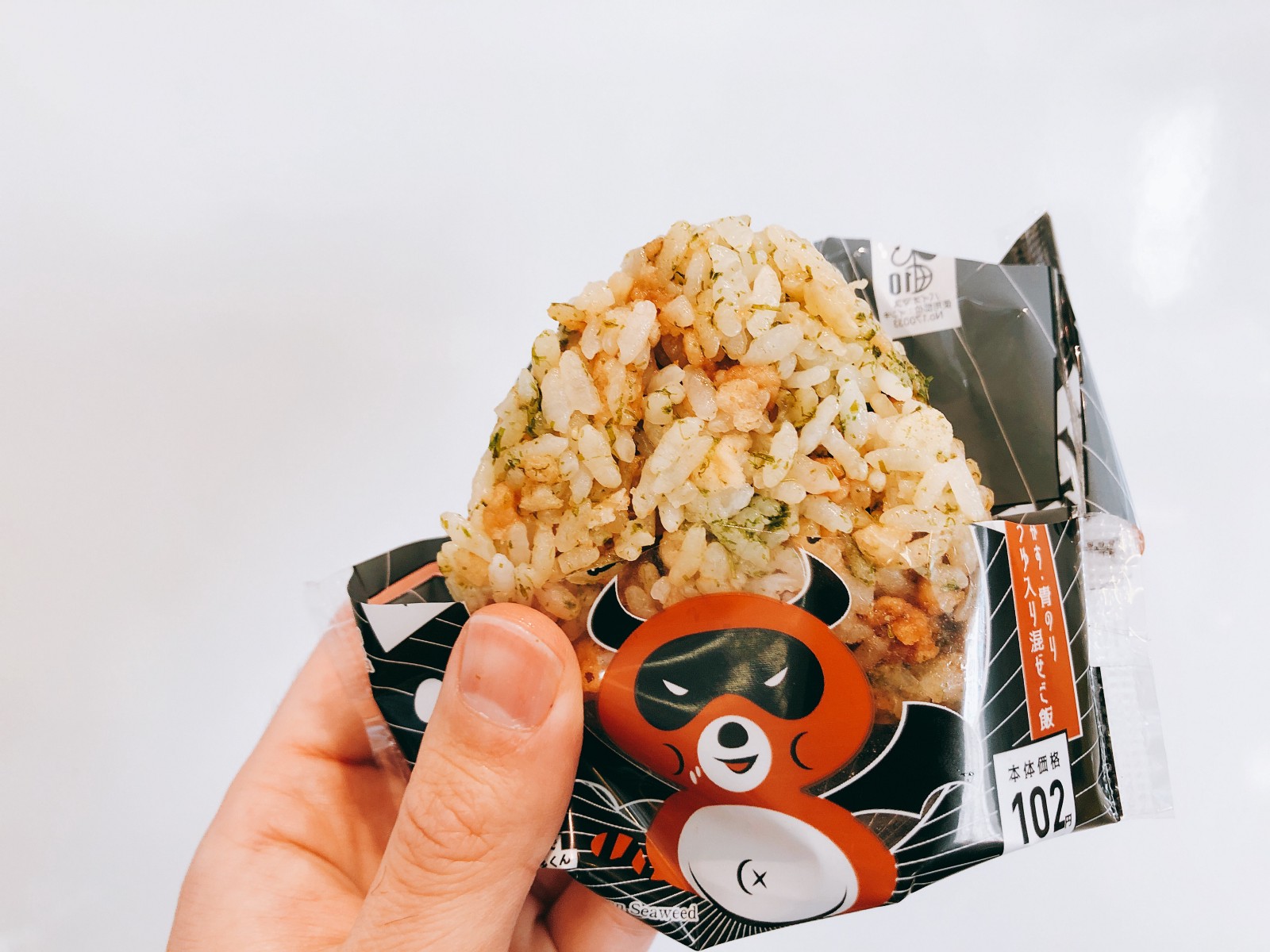 8. Natto Rolls by 7-Eleven
This roll type of Onigiri is a unique one and has Natto (fermented soybeans) in it, which is one of the most unfamiliar Japanese food for you. Since you travel all the way to Japan, let's try Natto once at least!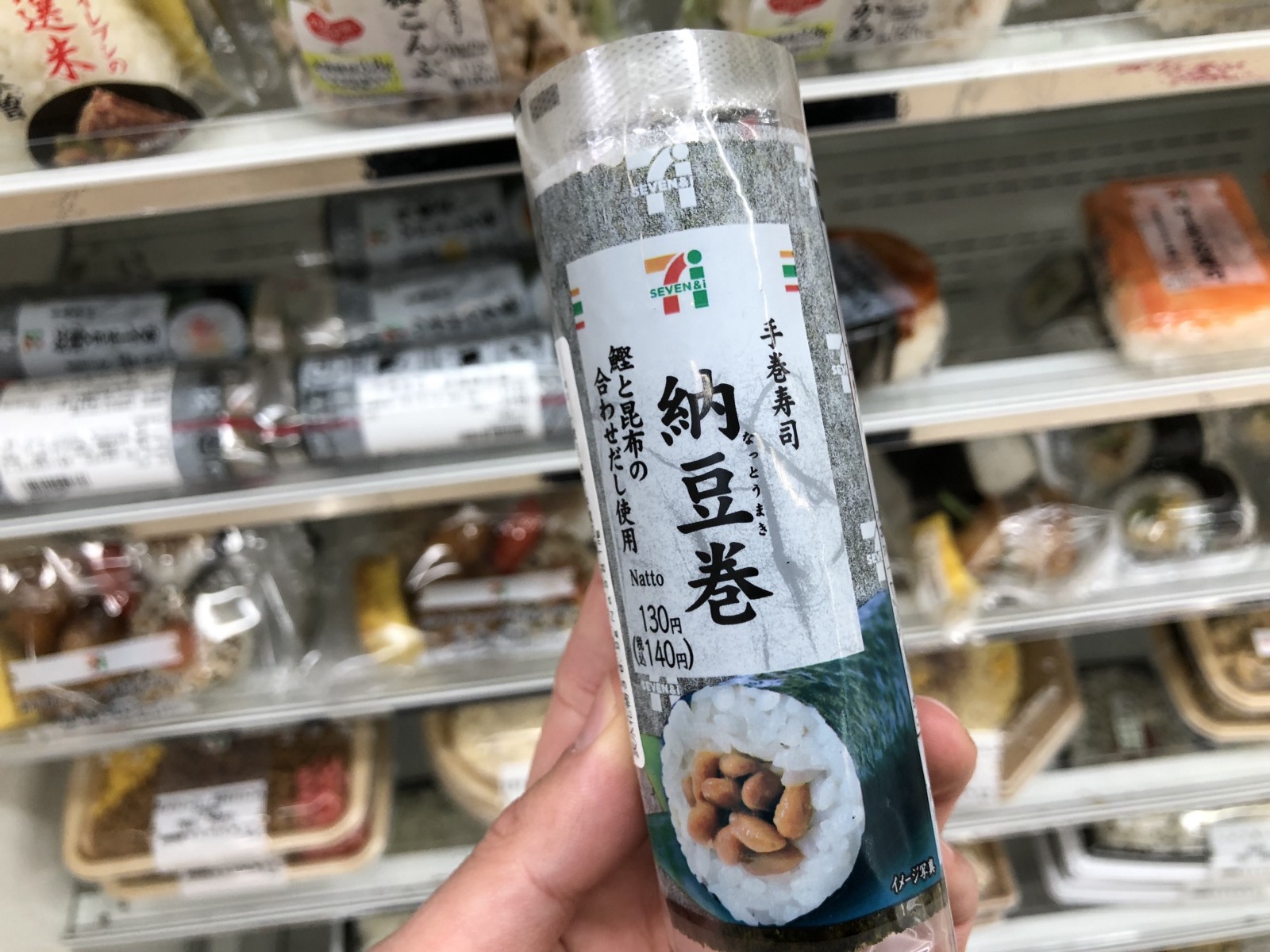 9. Soft-boiled Egg by 7-Eleven
This soft-boiled egg Onigiri featured not only the half-cut egg but also the rice with the flavor of Tonkotsu (pork bone based broth) Ramen. Both the rice and egg taste rich. It is recommended to microwave it before you eat it (there are microwaves in convenience stores).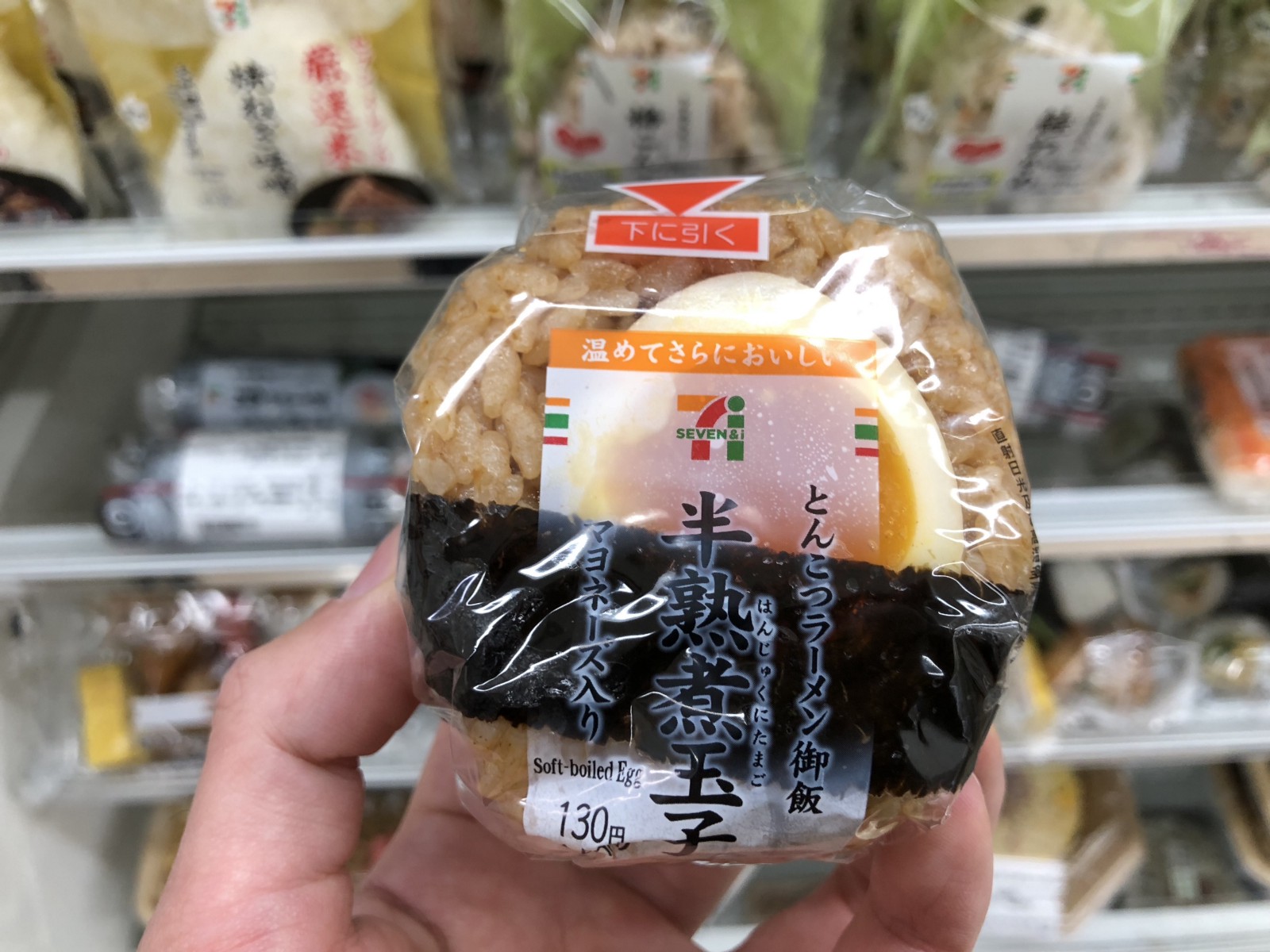 10. Pickled Plum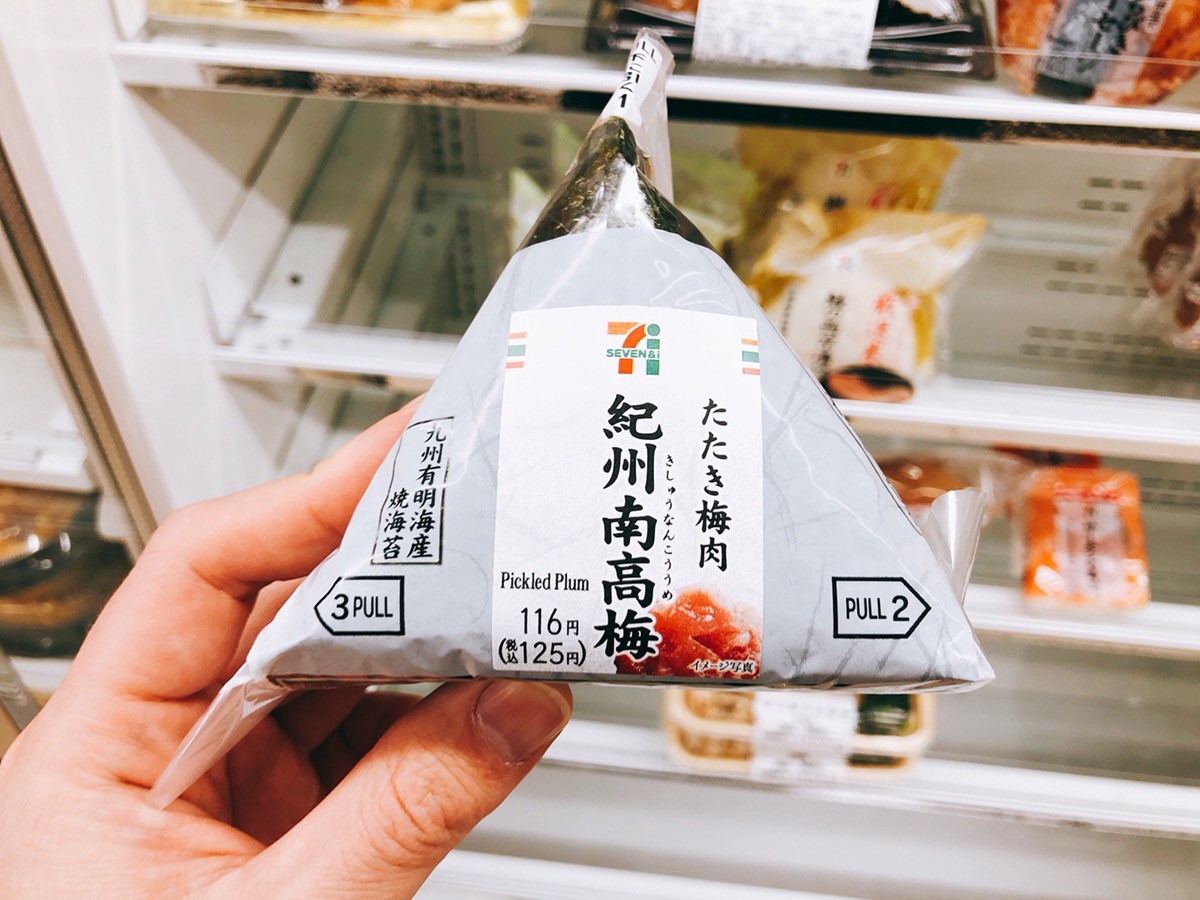 If you want to have a plain and classic Onirigi, choose the triangle-shaped one with the flavor of pickled plum. Picked plum is one of the most famous Onigiri's fillings in Japan, which tastes a little sour.
▽This is the guide to how to eat Japanese Onigiri since it may be a little difficult to open it!▽
What is included in each Onigiri is printed on almost all the Onigiri sold at convenience stores so that you can roughly understand what they are like. I really recommend those 10 flavors of Onigiri above which you can get anywhere in Japan. Just try some! For more info about Japanese food, check these articles below, too.
▽Related Articles▽
▼Editor's Picks▼
---