Cheapest Supermarkets Chains in Japan
Safe money buying groceries with this list of the most affordable supermarkets in Japan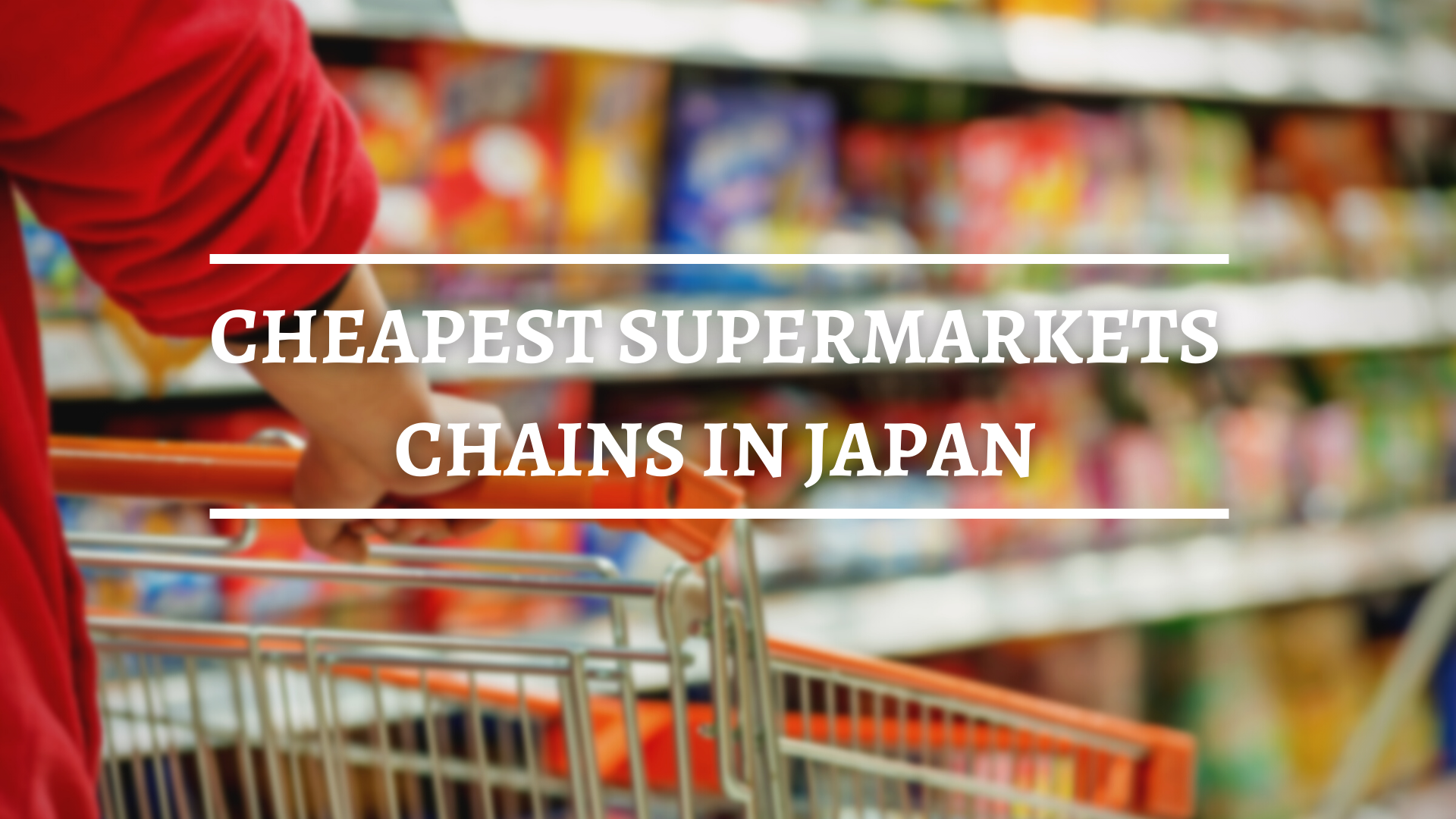 The phrase "In Japan, it's cheaper to eat out than to cook at home" is a mantra repeated by many people, but it's actually not true. Sometimes it's more about not knowing where to shop at convenient prices.
In my early years in Japan I worked part-time in a restaurant, and since I used to eat there most of the time or eat out with friends when I wasn't working, I didn't do my groceries so often. But especially since a year ago I decided to take more care of what I eat and have a more balanced diet. I eat vegetables and fruit almost every day, and alternate meat or fish. And I can assure you that my monthly food budget hasn't been affected, and I would even say that I spend less than when I ate out on work days.
The problem in Japan for some foreigners is that there is a wide variety of different supermarkets, and perhaps for convenience or ignorance you go to the one closest to your home, but that may not be the one that best fits your pocket. There are also some large shopping malls especially located near of central train stations like Shinjuku that are more exclusive and are usually characterized by bringing imported products of a certain high range (like Isetan or Takashiyama). If you have only seen those types of supermarkets, you may have gotten the wrong idea that those are the "usual" prices and haven't done a deeper research.
If you are struggling to fill your fridge at a price that fits your budget, in this article I bring you the list of the cheapest supermarkets in Japan according to my own experience and the Japanese themselves!
OK Supermarket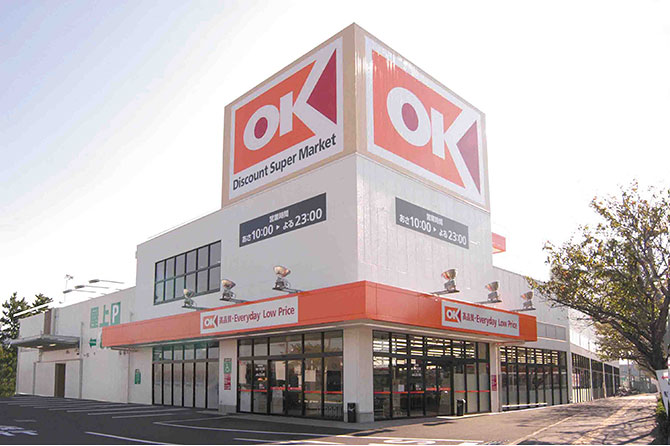 If we think on a global/general level, we can almost certainly say that OK is at the top of the list of the cheapest supermarkets in and around the Tokyo Great area. Their catchphrase is "everyday low price" and we can say it's quite accurate. Most of its supermarkets are considerably large and you can find not only food but also cleaning products, kitchen utensils, etc.
And for me the best part is that they offer a selection of pastries and bread from their own bakery, very similar to the taste and texture that we are used to eat in Europe!
Seiyu

Seiyu is another supermarket on the top of the cheapest supermarkets in Japan. One of its good points is that it has its own line of products (private label) which are generally cheaper than branded products. The other point is that many of its stores are open until late (1-2 a.m.) or even 24 hours.
Seiyu was one of the first supermarkets I came across when I first arrived in Tokyo. Opening 24 hours may not be necessary, but when I used to work part-time at a restaurant and came home with the last train I was very grateful to have an open supermarket close home.
MaxValu/ My Basket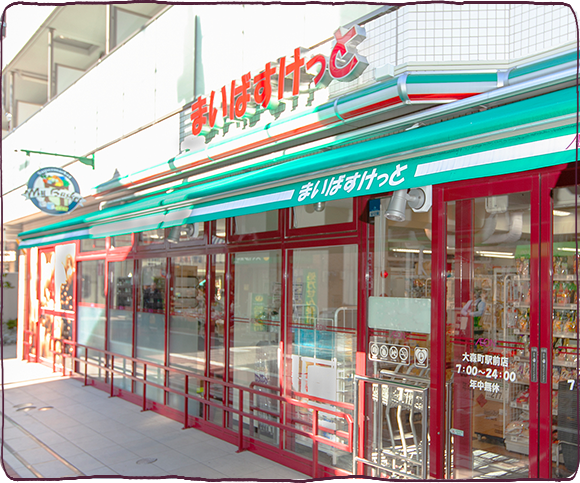 With stores all over the country, My Value is a store affiliated to AEON (one of Japan's largest shopping mall chains) with very similar characteristics to Seiyu: they are also open late or even 24 hours sometimes.
People living in Tokyo may know it better by the name "My Basket". Basically they are the same (both are AEON affiliated stores) but while My Value are supermarkets with a relative big surface, My Basket concept is more of small stores available in any neighborhood.
Super Tamade
If you're living in Osaka, one of your best options is Tamade super. To be honest, if you see it from the outside it looks more like a Pachinko and it may not call you much to enter. Inside it's also full of neon decorations. But it's really cheap (as far as I understand, this supermarket chain helps homeless or street people).
Gyomu Super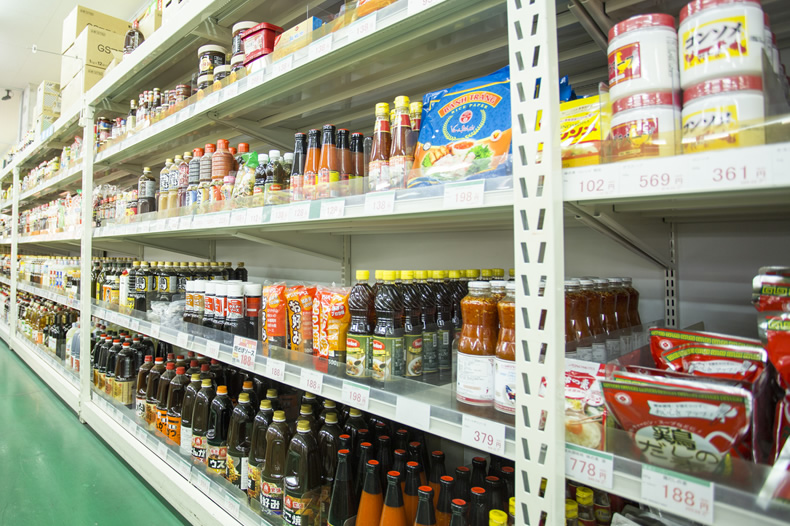 If you ask foreigners living in Japan about cheap supermarkets, one of the names that will come up most often is Gyomu Super. But for me Gyomu Super is in a different category. It's certainly cheap, but it's meant to sell wholesale, like Costco. Therefore, you have to buy large quantities. For families it's really good, but for people living alone with a small fridge it may not be the best option. But I recommend you go and take a look! It's famous especially for its frozen food section and for its products from another countries, so check it out.
Hanamasa
Like Gyomu Super, Hanamasa is also a wholesale store that sells in large quantities. As its logo indicates (a cow and the kanji for "meat") it's specialized in meats.
Buy local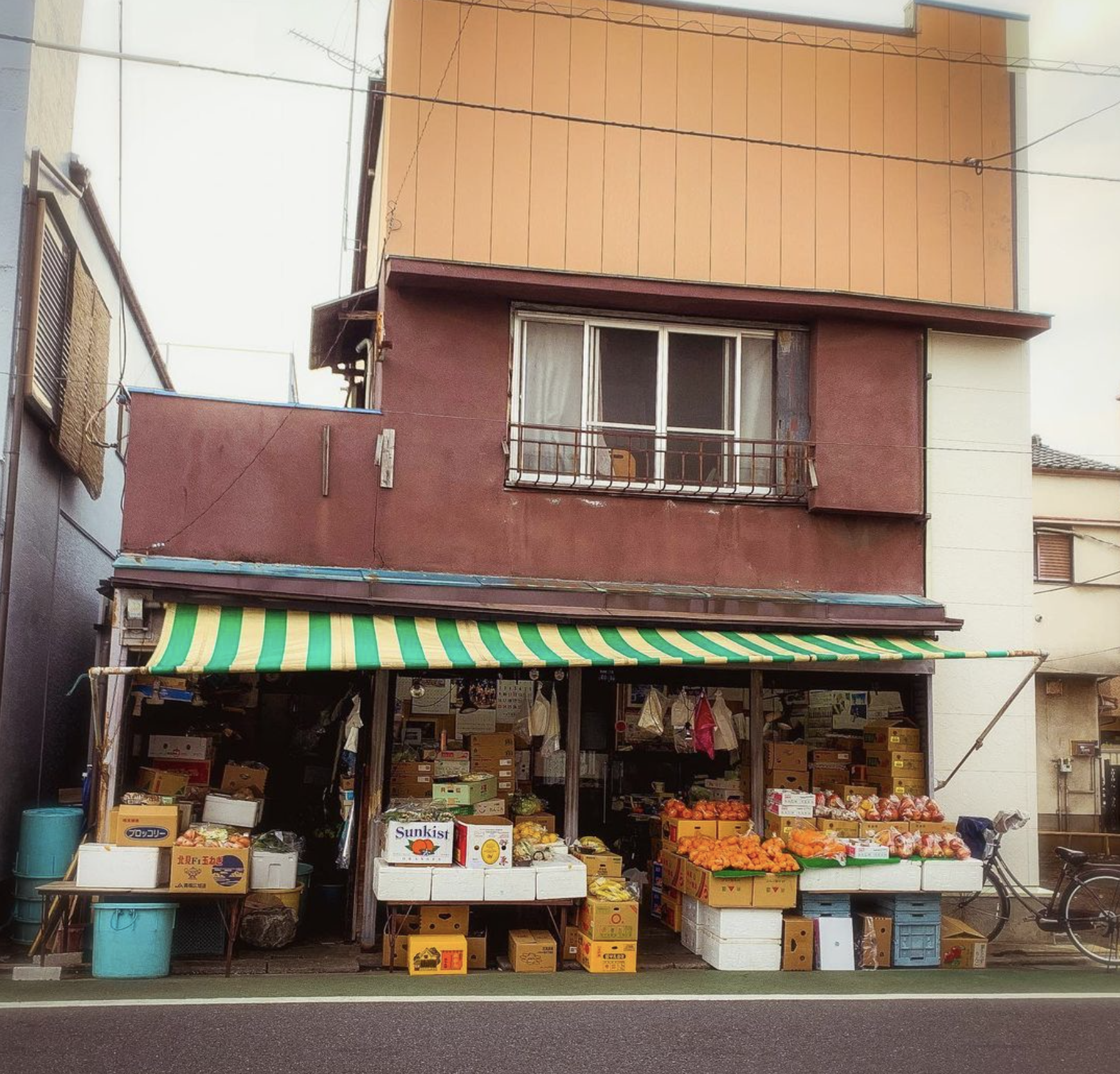 One of the things that works in almost any country, including Japan, is to shop in small local stores. I have two family greengrocers near my house that usually offer much better prices than the big supermarkets (for example a cauliflower in the supermarket near my house is 440 yen while in the family greengrocer it's only 180 yen). I also have two meat companies that, twice a month, offer direct sales to customers. That reduces considerable the final price to pay (it's like you are paying a similar price that big companies pay for that products). And in my previous neighbourhood I also had a really cute and good bakery. So I really encourage you to go for a walk around your neighbourhood and find that kind of small local stores that doesn't appears on Google Maps!
Tips
Also, a little tip that many of you may already know, but just in case there are some clueless: many supermarkets in Japan reduce the price of things when they are about to expire. In some places they can even reduce the price by 70%! Try to go to the supermarket at different times to find out when the price is reduced. A lot of people think it's always around night time but that's for things like bentos. For example, at the supermarket near my house we found that around 3pm they mark down meat and fish.
You can also look to see if you have a Lawson 100 near you.
So that's my list of the most affordable supermarket chains in Japan. Has it helped you, are there any other supermarkets you would add to the list, let me know in the comments!
▽Related Articles ▽
▽Related Articles ▽
---