How to Get a Credit Card in Japan as a Foreigner
Guide to live in Japan: Get a credit card being a foreigner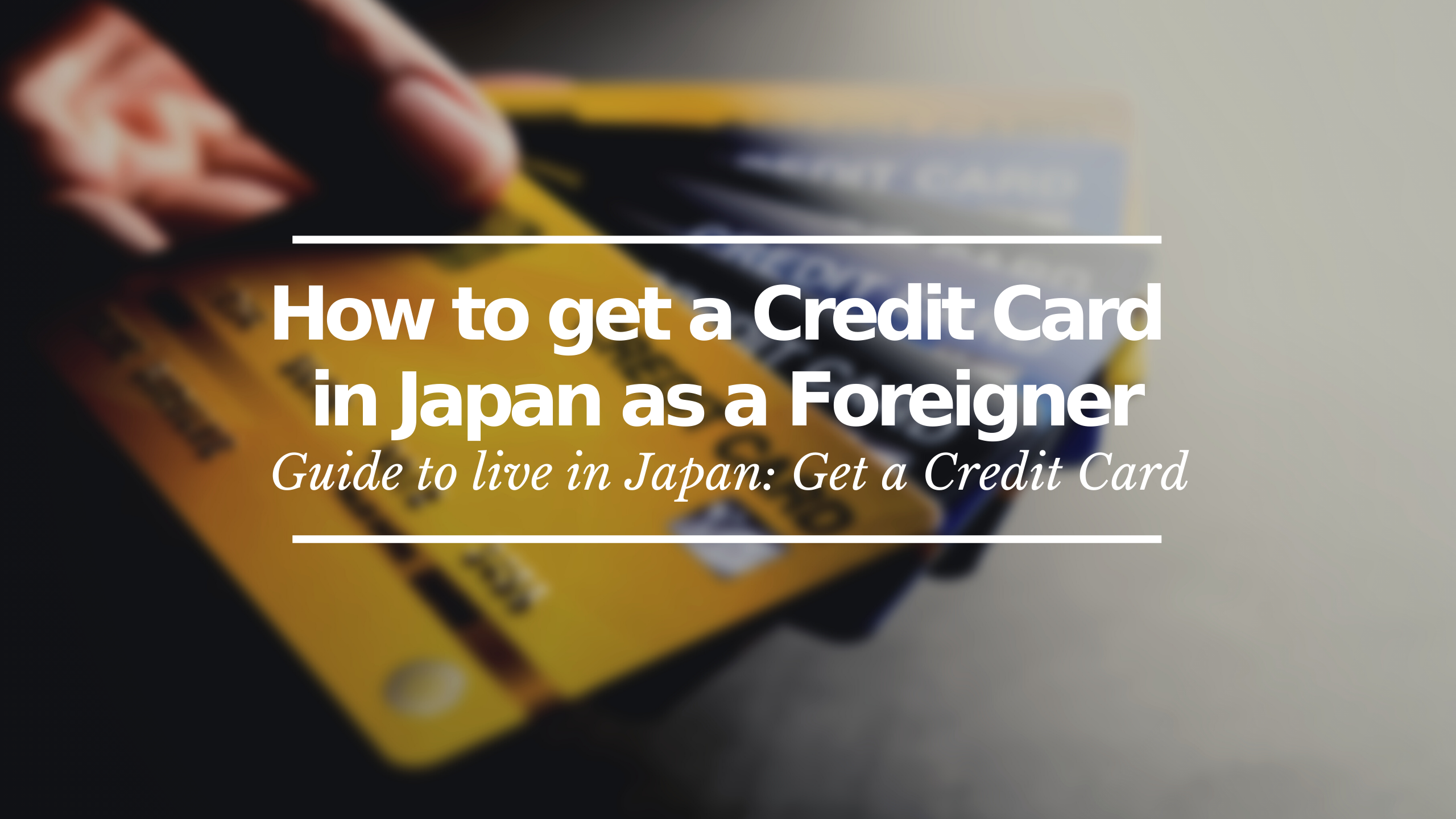 One of the things that foreigners struggle the most when they move to Japan is about to get a credit card in Japan. Opening a bank account is difficult enough. But getting a credit card (or even a debit card) is already the highest level according to some foreigners.
Fortunately Japan also has several options that make it easier to live without a credit card. For example the option of many online stores to pay at convenience stores or to carry a 'cash card', which is a card with which you can only withdraw cash. But since there are ATMs in every conbini (convenience stores) and there are conbini everywhere open 24 hours a day you don't have to worry about running out of cash.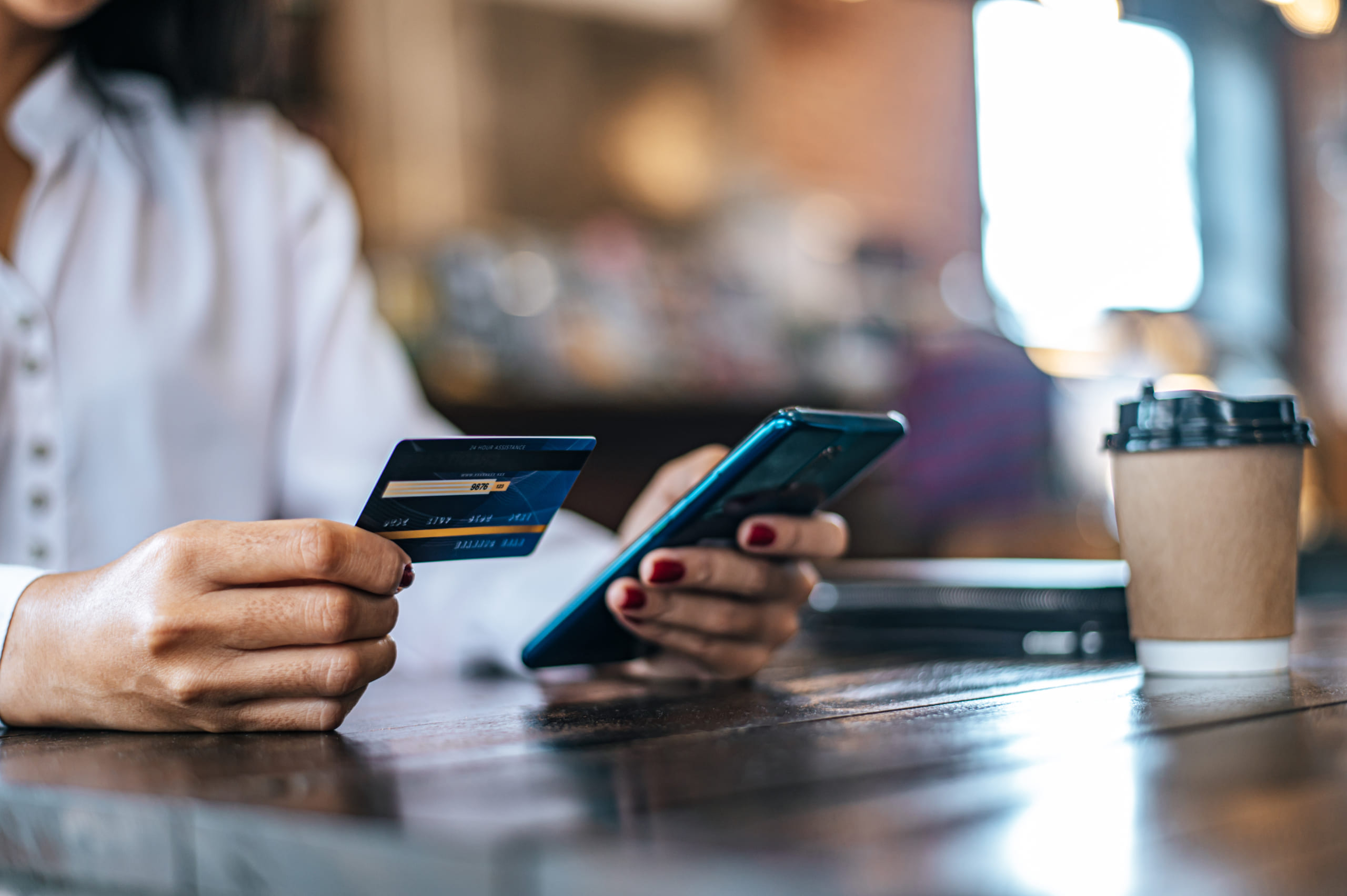 However the truth is that having a credit card is very useful, especially nowadays with the online payment options like Pay Pay, that you have to link to a card or directly put your card on your mobile phone and pay from there (like the "Wallet" option in Apple). You will also need it if you want to contract certain services, such as water, electricity, telephone, etc. So here is a guide to the companies that offer more facilities to foreigners when it comes to getting a credit card.
But before we start with the list, there are a few things that I think are important to know. The first, and perhaps obvious, is that to get a credit card you need an account in a Japanese bank to which you can link the card. If you don't know how to open an account in a Japanese bank, you can read this article in which I already explained about it.
Another thing to keep in mind, since it's not the same in all countries, is that in Japan everything you pay with a credit card will be discounted to the following month (unless you have selected the option to pay in installments). For example, everything you have bought with the card until August 31, you are charged at the end of September (the day may vary a little, 26-28).
Lastly, this is a rumor on the net, but it's said that once you are denied a credit card at one company, since they have a shared database, the others will deny you as well. You have to wait a year before you can reapply for a credit card. So it's better to be careful when applying for a credit card and do it when you think you will not be rejected. It's usually better to wait until you have a stable job, with a fixed contract and a fix monthly salary (some banks may call your company to confirm that you are one of their employees).
And a quick tip: some banks may ask you for a stamp (hanko in Japanese) to open your bank account. If you don't want to spend a lot of time and money on that, in some Don Quijote they have a machine that for 500-1000 yen will make you a stamp with your name on it in less than half an hour. And then in any 100 yen store you can buy a case with the ink for the stamp.
Rakuten Card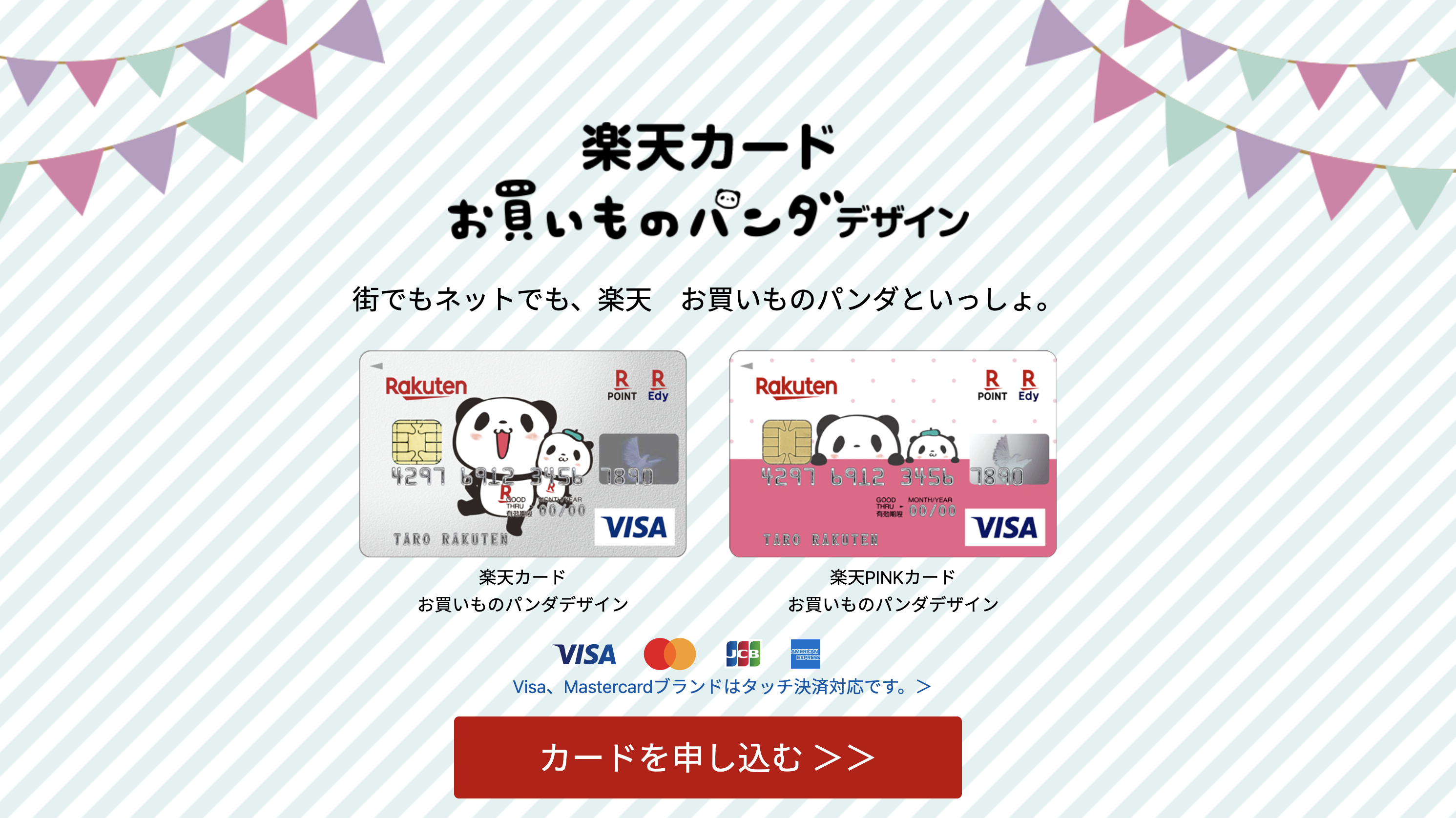 Rakuten Card, from the Rakuten Group, is probably the most popular among foreigners because it's relatively easy to get and because, let's face it, it has the most cute designs around.
Rakuten started with Rakuten Bank, an online bank, in 2000 but it wasn't until 4-5 years ago that it started to become popular among Japanese people. Especially since recently in Japan they have started with online payments and the Rakuten Group launched Rakuten Pay. Rakuten Bank offers several advantages for its customers, such as free transfers depending on the amount of money you have in your bank account.
You can apply for a credit card at Rakuten without having a bank account with them, as long as you have an account with a Japanese bank to which the card can be linked. Or you can try to get both, but you have to make two separate applications (one for the bank account and one for the card).
EPOS Card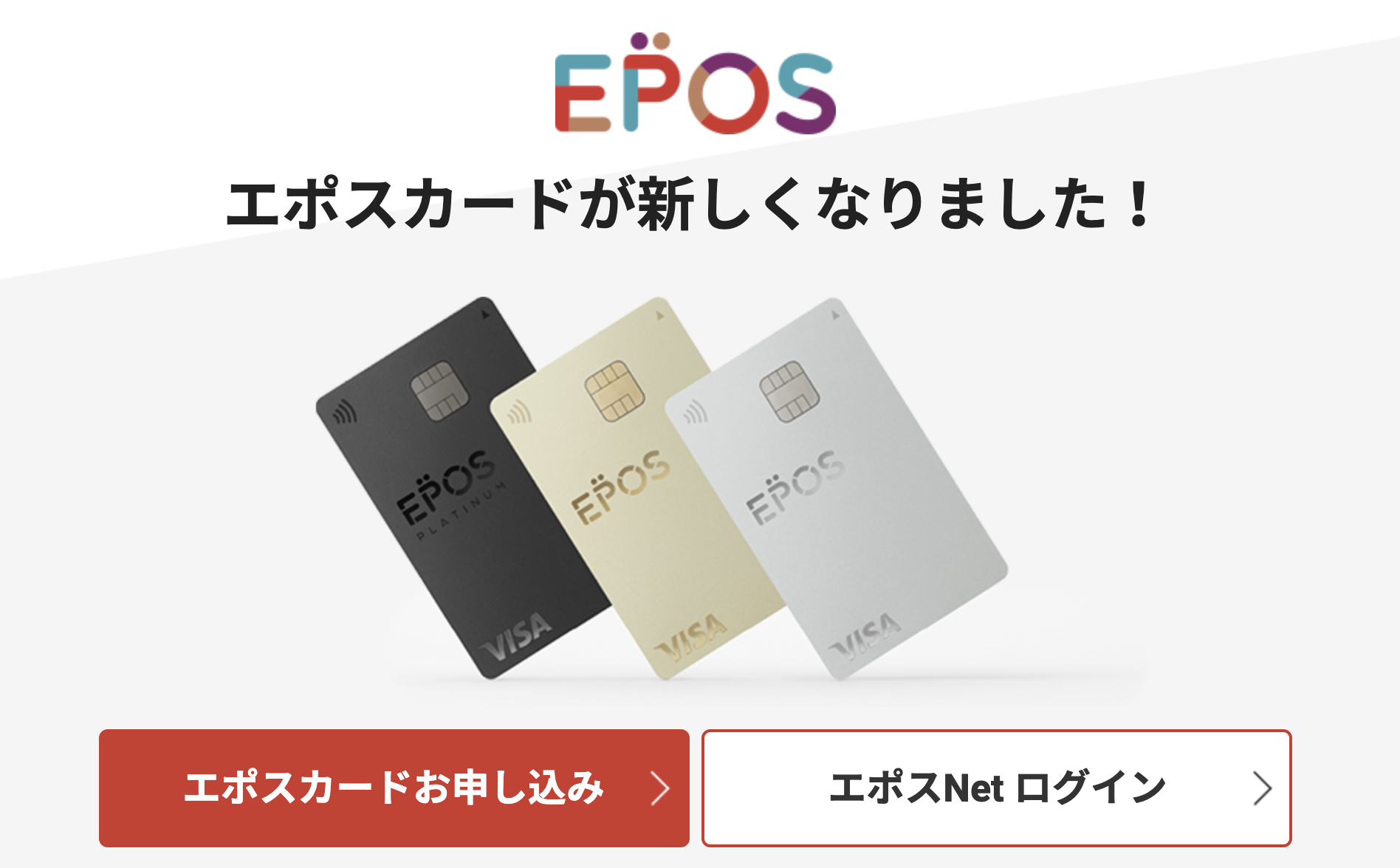 One of the easiest cards to get as a foreigner is the EPOS card. The EPOS card is issued by the Marui Group, the owners of the Marui department stores. If you don't know much Japanese or don't want to struggle with the website, just go to the Marui department closest to your home. There you will find a section where they promote EPOS cards, and you can apply right there, and leave with the card that same day!
The only "negative" part of EPOS is that you don't have a choice as they only offer Visa. But their card includes travel insurance, and for every 200 yen you spend they give you one point (which is then converted into cash. One point = one yen).
LINE Card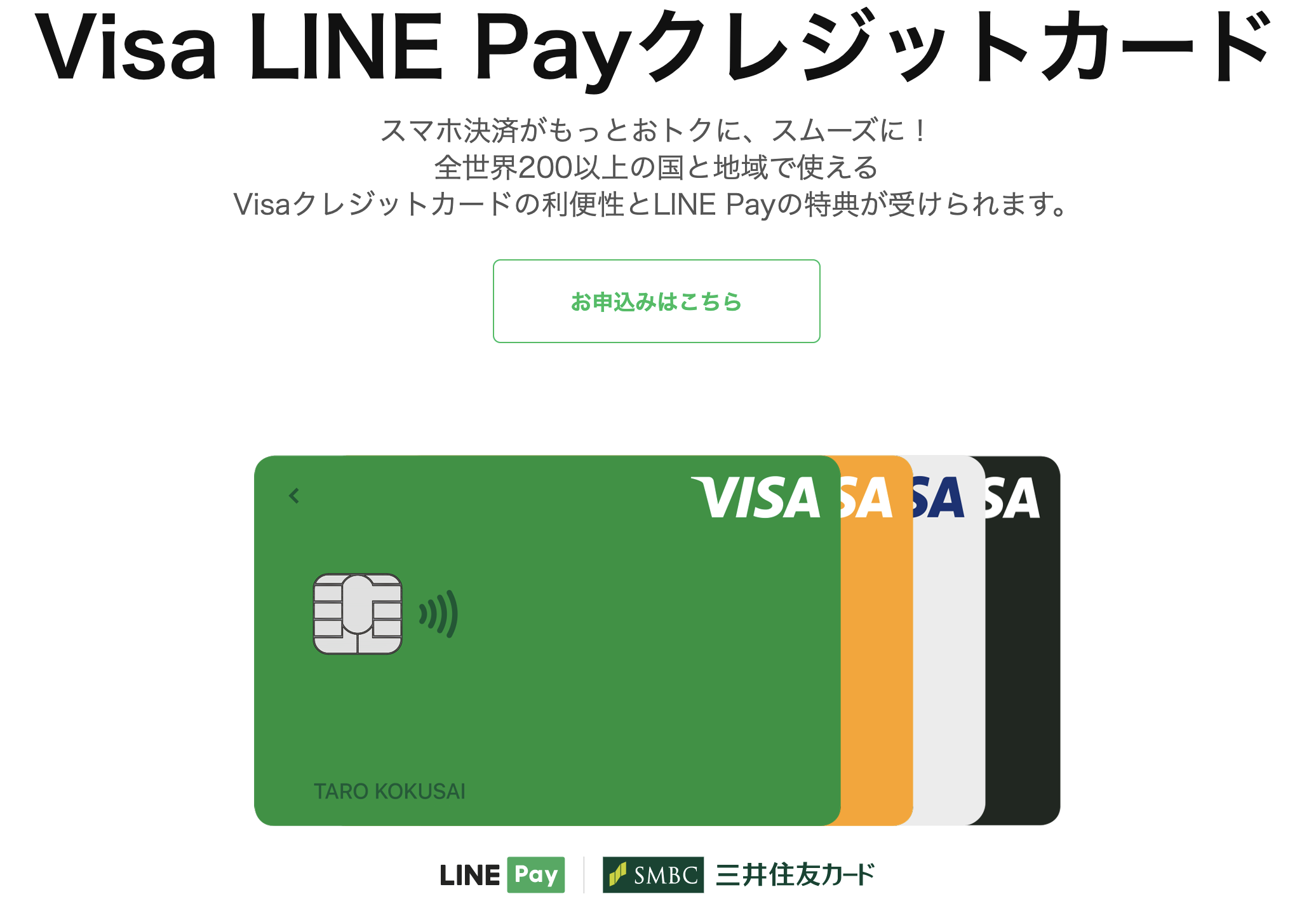 For those who don't know, LINE is the messaging application used in Japan. It's like WhatsApp or Telegram, but more complete. It already allowed to do some things that other messaging applications don't allow, but also when online payment arrived to Japan, LINE was one of the first to join, creating LINE Pay. Along with this online payment service (you can pay in supermarkets, stores, restaurants, cabs and etc. that have this option) they also released a pre-paid debit card. With this card you can add money and pay with it later. But they also have the option to ask for a credit card.
One important thing is that you must to have your LINE account linked to a Japanese phone number, or it will not give you the option of LINE Pay.
Amazon Card

Amazon Card is starting to make inroads in Japan, especially among foreigners. It's a card issued by Amazon, the American e-commerce giant. It has been a few years since Amazon expanded its business to Japan as well, and has recently launched into the world of credit cards.
The positive part of this credit card, if you are a regular Amazon user, is that you get special discounts and benefits when you shop through the platform with it. The "negative" part is that there is only the MasterCard option.
Other options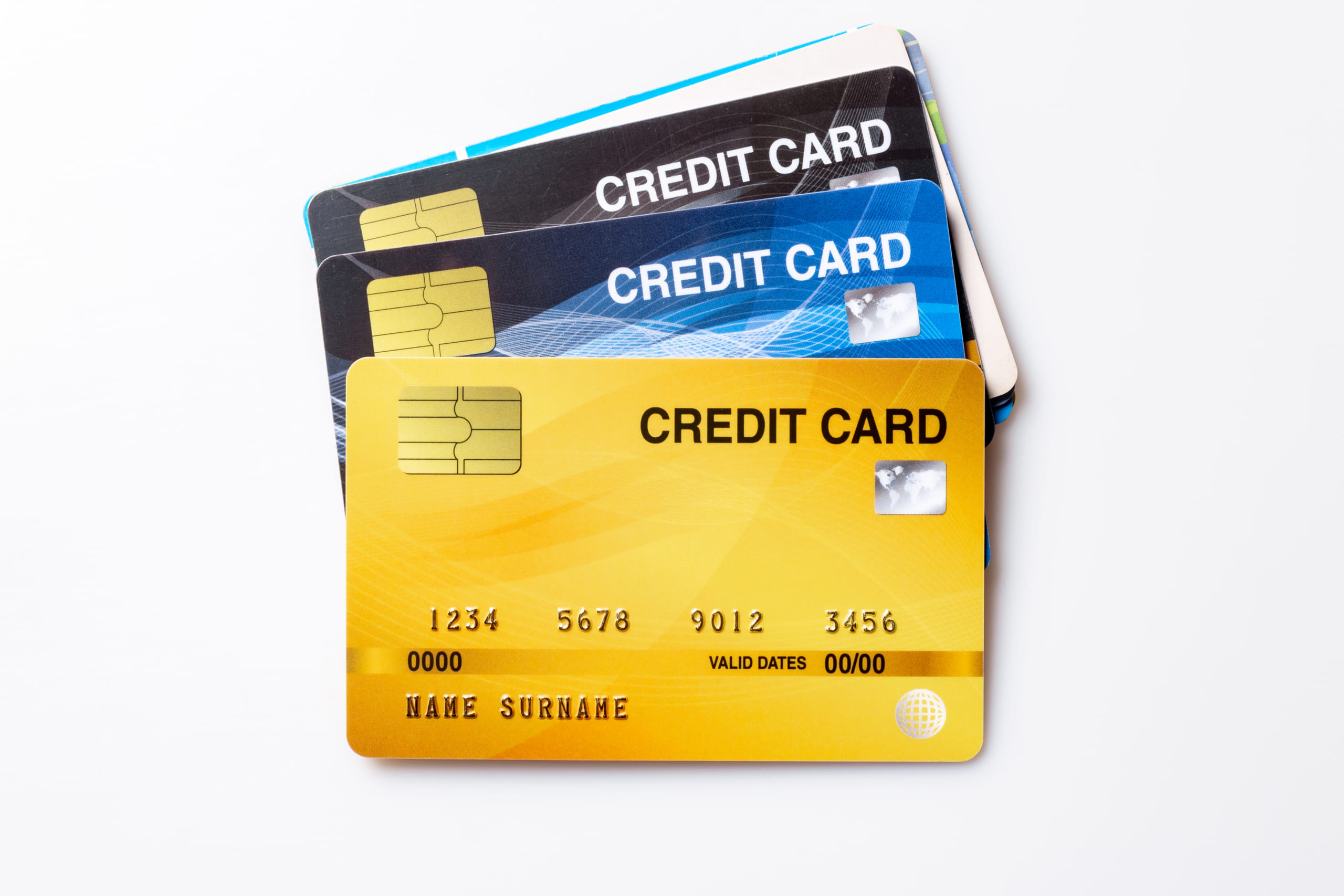 If you think it's still too early to be granted a credit card or you don't meet some of the requirements, there are different options that may be useful. One is to apply for a card (even if it's not a credit card) from a foreign online bank, such as Revolut or Wise (formerly TransferWise). For these cards you will need to have at least one bank account or one card (debit card is fine) in your home country or in any other country because they are linked to a bank account.
These cards have the advantage that they offer a very good exchange rate when you pay with a foreign currency, so it's much better than using a conventional card from a traditional bank. In the case of Wise, it's what many foreigners use to make transfers from Japan to their countries or vice versa, because the exchange rate and fees are low so it's very convenient. So get their credit card can be useful.
They work like prepaid cards. You have to link it to a bank account or card, and from there you recharge the money you want. If you recharge for example 50 dollars, you can only spend 50 dollars. For example, when I first arrived in Japan I used Revolut, which is linked to my bank account in Spain. And I used it to pay my mobile phone until I got a card in Japan.
If you have closed all your accounts in your home country or where you previously lived and already have a bank account in Japan, another option is to see if you can get a debit card from your Japanese bank (sometimes you have to wait a few months before you can apply for one).
And here are my recommendations! I hope it has been useful😄 For more useful tips or advice for foreigners newcomers to Japan, you can check these articles too.
▽Related Articles ▽
▽Related Articles▽
---