My First-hand Experience Re-entering Japan with the New Regulations
The new Japanese re-entry regulations: a first-hand explanation of all the processes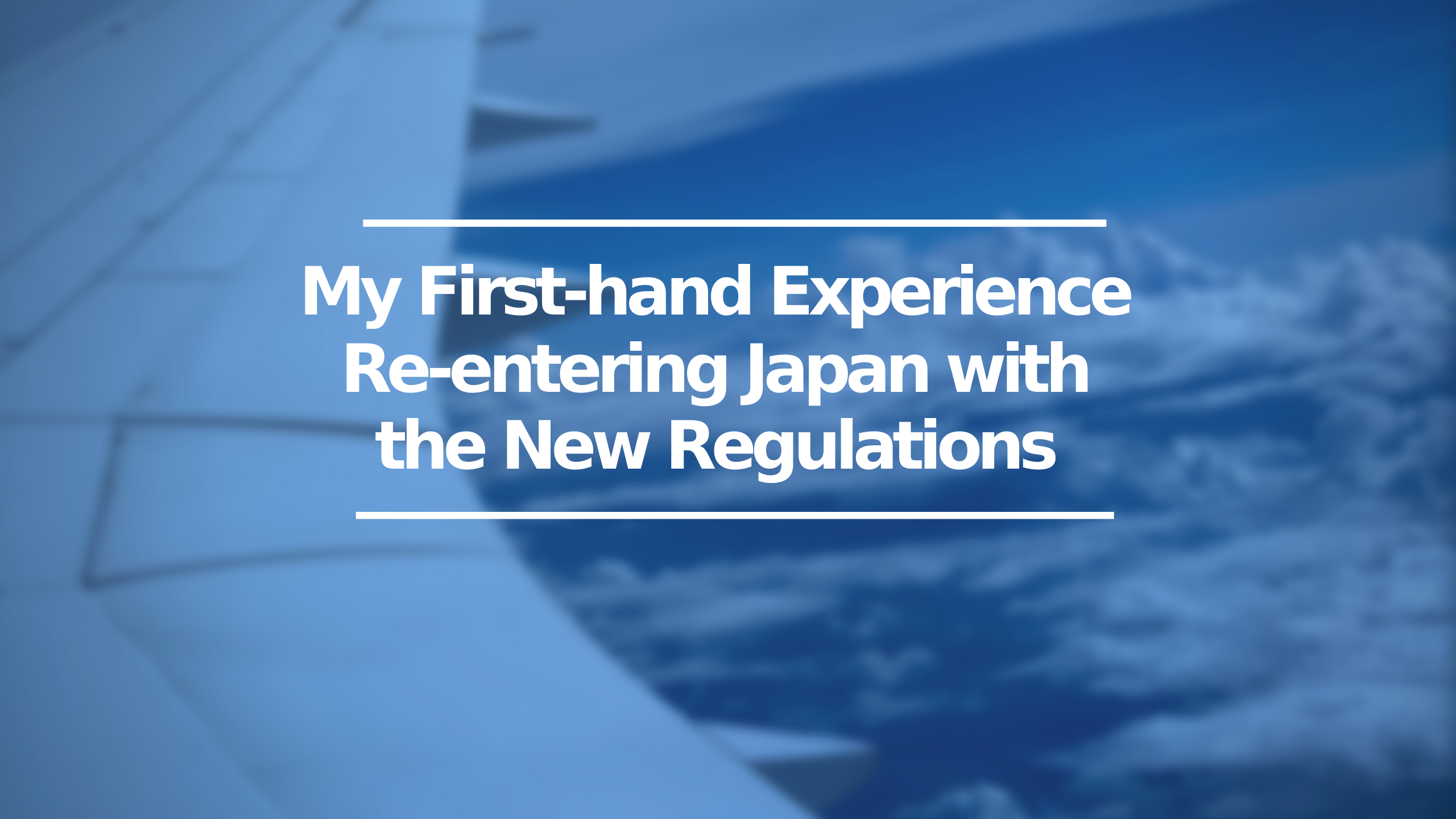 Since the appearance of the new covid-19, Japan has had a very strict border policy, remaining closed to the world. As surely many of you already know during the first months, foreigners residing in Japan who had left or were leaving, weren't allowed to re-enter. This changed some months ago and now foreigners with residence permits are allowed to enter Japan. However, both foreigners and nationals entering Japan must follow a fairly strict process and rules, especially from late March-early April.
Many of you may have already heard about this process. But knowing vaguely what to do (PCR test, staying in a hotel, etc) and experiencing it are two different things. So here I would like to explain how I experienced that process myself, in case it can help other foreigners who are going to go through the same process shortly. I know perfectly well the nervousness that one feels while not knowing very well how things will go. So I think that reading the experience of a person who has already experienced it can help calm those nerves.
Two questions are often repeated every time I explain the process I have gone through to return to Japan, so I think it's better to clarify it before starting.
The first question is regarding the vaccination passport. As of today, Japan doesn't accept the vaccination passport of any country (there are a few exceptions, about 7-8 countries but not yet). Being vaccinated will not free you from doing the whole process that I will explain below. I had the two jabs of the vaccine and it was two weeks since the second jab, but that didn't matter.
The second is, who bears the costs of the hotel and the food and everything derived from it? Well, the good part about Japan is that although the process can be long and tedious, you don't have to pay anything out of pocket. Everything is covered.
After clarifying these two questions, let's begin with the explanation of my first-hand experience re-entering Japan.
Before getting on the plane
I'm going to start with before catching the plane. In the country of origin from where your flight departs (in my case Spain) you have to do a PCR test 72 hours before the departure time of your flight.
This may seem easy at first (now many clinics are offering this service) but in Japan's case it was a bit complicated for me. The Ministry of Foreign Affairs of Japan already has its own certificate format that's in Japanese and English. If possible, they want you to carry that format. See the below image: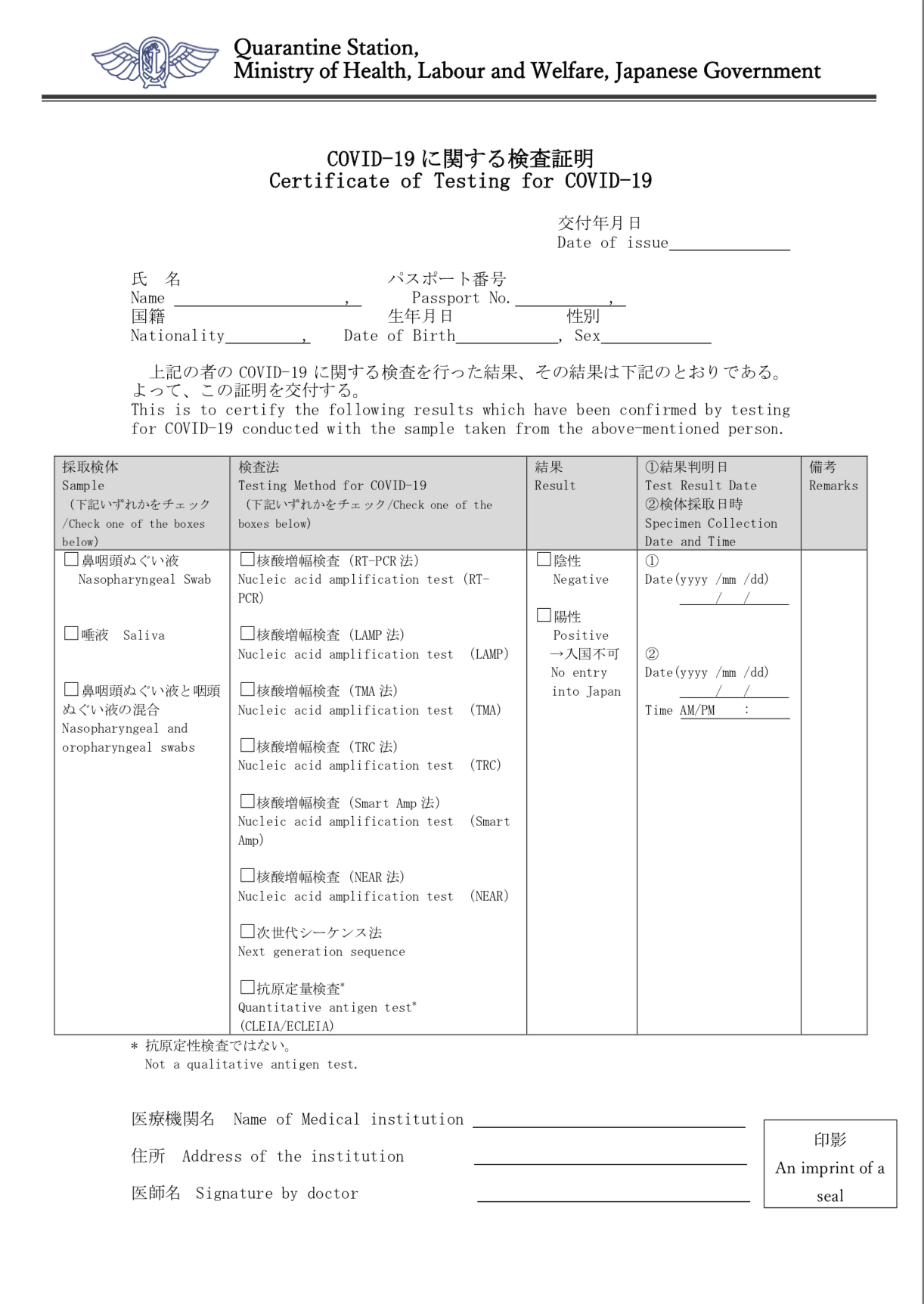 Basically, the clinic has to fill out this document, and then the doctor has to put his/her signature and the clinic stamp. I don't know how it will be in other countries, but when I asked to do this, I found that most clinics or laboratories already have their certificate that they send by email and they told me that they couldn't fill out that paper. Luckily I was finally able to find a place where they did it.
In principle, they accept another format as long as it includes the information they ask for. But they always ask for the stamp of the clinic and the doctor's signature. Here's the link with the detailed information, including what type of tests they accept:
▶Requirements for the certificate to enter Japan
By the way, I said that the certificate required by the Japanese government was in Japanese and English, but they have also made a version in Arabic, Indonesian, Ukranian, Urdu, Dutch, Korean, Spanish, Thai, Chinese, German, French, Vietnamese, Persian, Portuguese, Russian and Italian. You can find it here:
▶Certificate in different languages
In my case, I made a phone call to the Japanese embassy in my country to ask about this and they told me that some airlines don't let you get on the plane without the Japanese format certificate. I don't know if this is true (since technically they accept another type of certificate) but in any case, generally the embassies can tell you clinics in your country where to get that certificate.
Then you also have to fill out a questionnaire before leaving the country of origin and they will give you a QR code that you have to save (a screenshot is okay). Here's the link:
Finally, you have to download an application called MySOS (and if you download the COCOA application already, you will save time when you arrive in Japan). For the moment it's just downloading it. You can also do the questionnaire when you land in Japan but I recommend having it done beforehand just in case (and because it saves time upon arrival).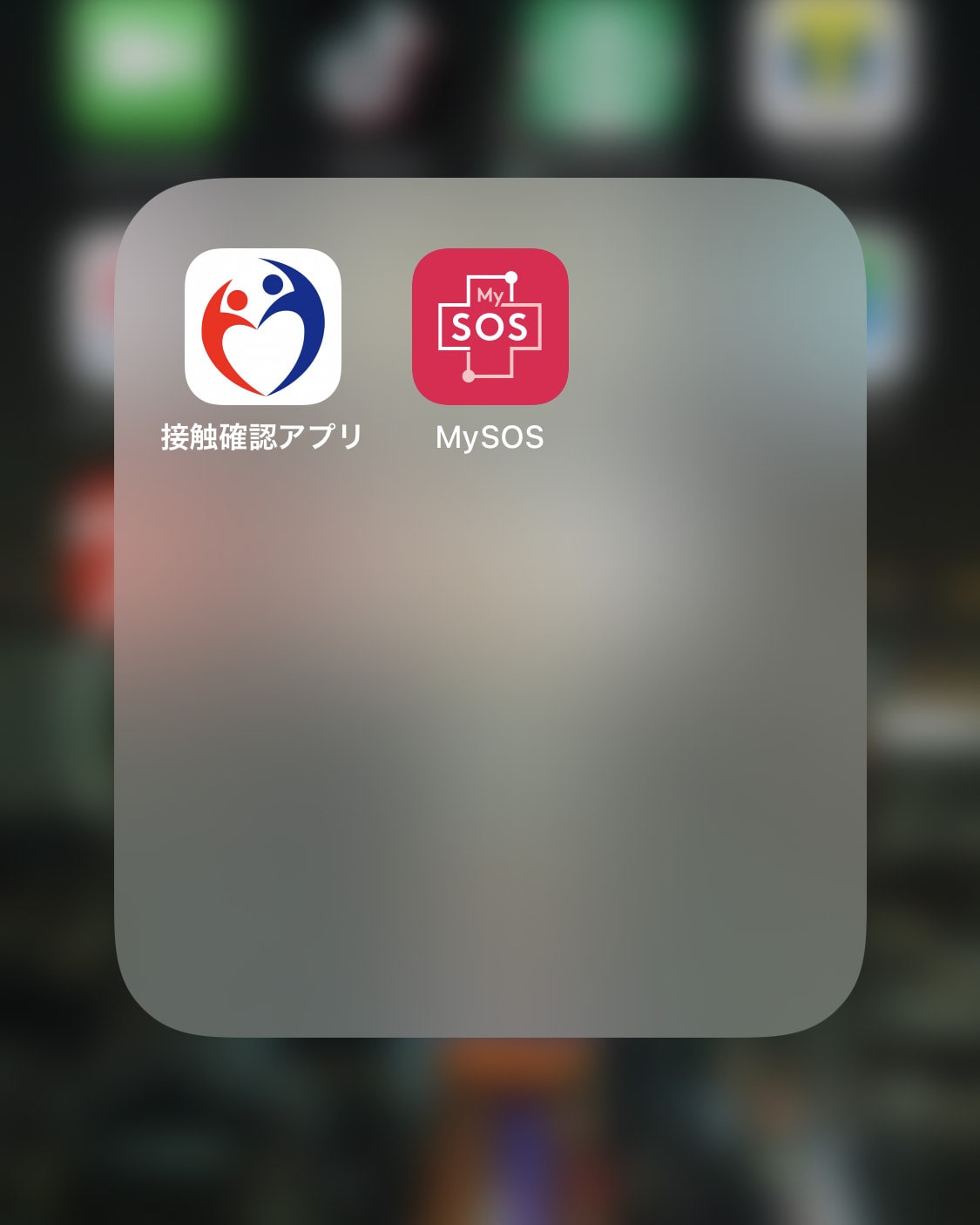 I traveled with Etihad Airways and they wouldn't let me get on the plane unless I showed the negative certificate, the QR code and that I had downloaded the MySOS app (I suppose they prefer to be careful).
At the airport in Japan (just upon arrival)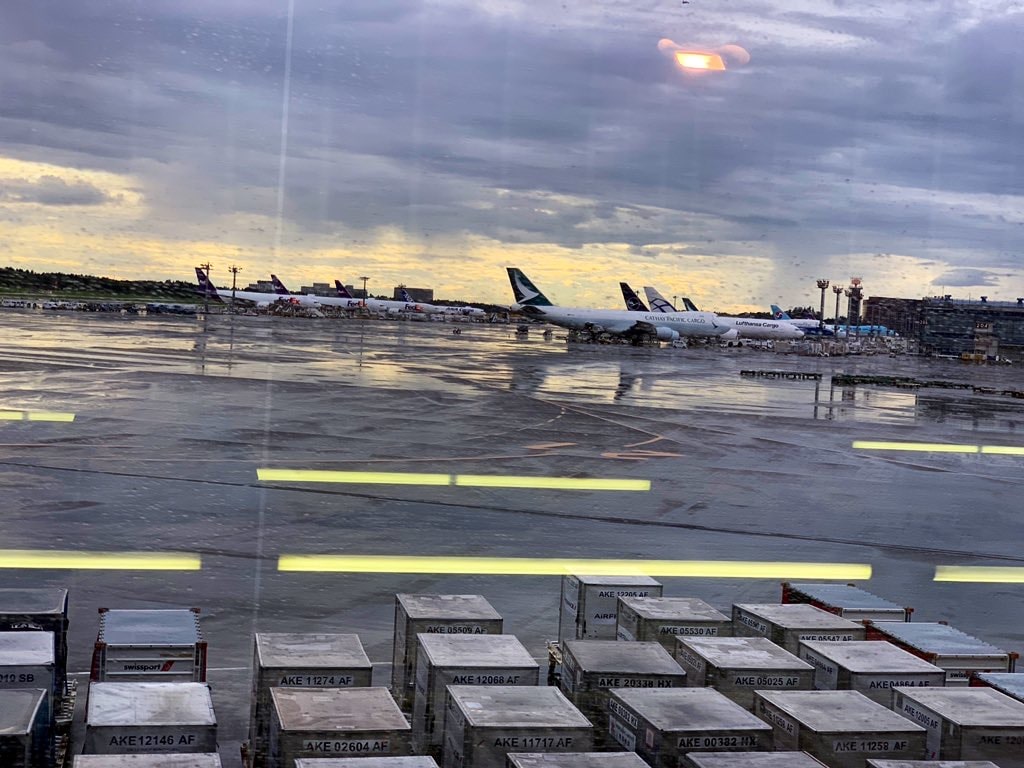 In my case, after filling in these papers, I waited an hour to go to the next step. I don't know if it's the usual process or if in my case for some reason it took longer, because everyone told me that the whole process would take around 3-4 hours but for me it was almost 6 hours. In any case, from here you start what I call "the gymkhana".
The first thing is a table where they will review the papers that you have filled out and they will ask you some questions and confirm the information. They will also add information to the papers that you have already delivered.
At the next table they ask you for the QR code of the questionnaire that I said before, and that you show that you have downloaded the MySOS and COCOA. They also check the phone settings (that you have notifications, tracking, etc). And then you go to another table where they explain how MySOS works (I'll talk about it later). Once they have explained this to you, they send you an email to confirm your email address, and then there are a couple more tables where they ask you to show the papers and confirm where you live in Japan etc until finally they assign you a seat number in the waiting room. From here it's simply to go to your assigned seat and wait for the results of the PCR test.
They take about an hour. In our case, the result of almost the entire flight arrived at the same time, so we stood up and followed them to the next point as a group. They guide you to another table where they give you a small paper that confirms that your PCR test is negative (they will ask for this paper a couple of times before leaving, so make sure you don't lose it). They also tell you which hotel you are going to and they ask you a few questions (if you smoke or not, etc) to assign the room.
I no longer remember if I showed the papers in more places (there were many things and to show the same papers over and over again) but basically from here you go to passport control and for your suitcase and customs control, and finally you are out.
The staff who were guiding us waited until we were all already 'out'. Then they took us to a waiting room. If you are lucky in the waiting room there is water and some snacks and sweets. By the way, on the way to the waiting room if there's someone who wants to use one of these transport services (to send them directly home) they let you stop at a kuroneko or similar to send the suitcases or whatever you need to sent it.
And here they made us wait more than an hour and a half before the bus came for us. A bus that in less than 10 minutes drive already left us at the hotel.
By the way, the bus looks like this: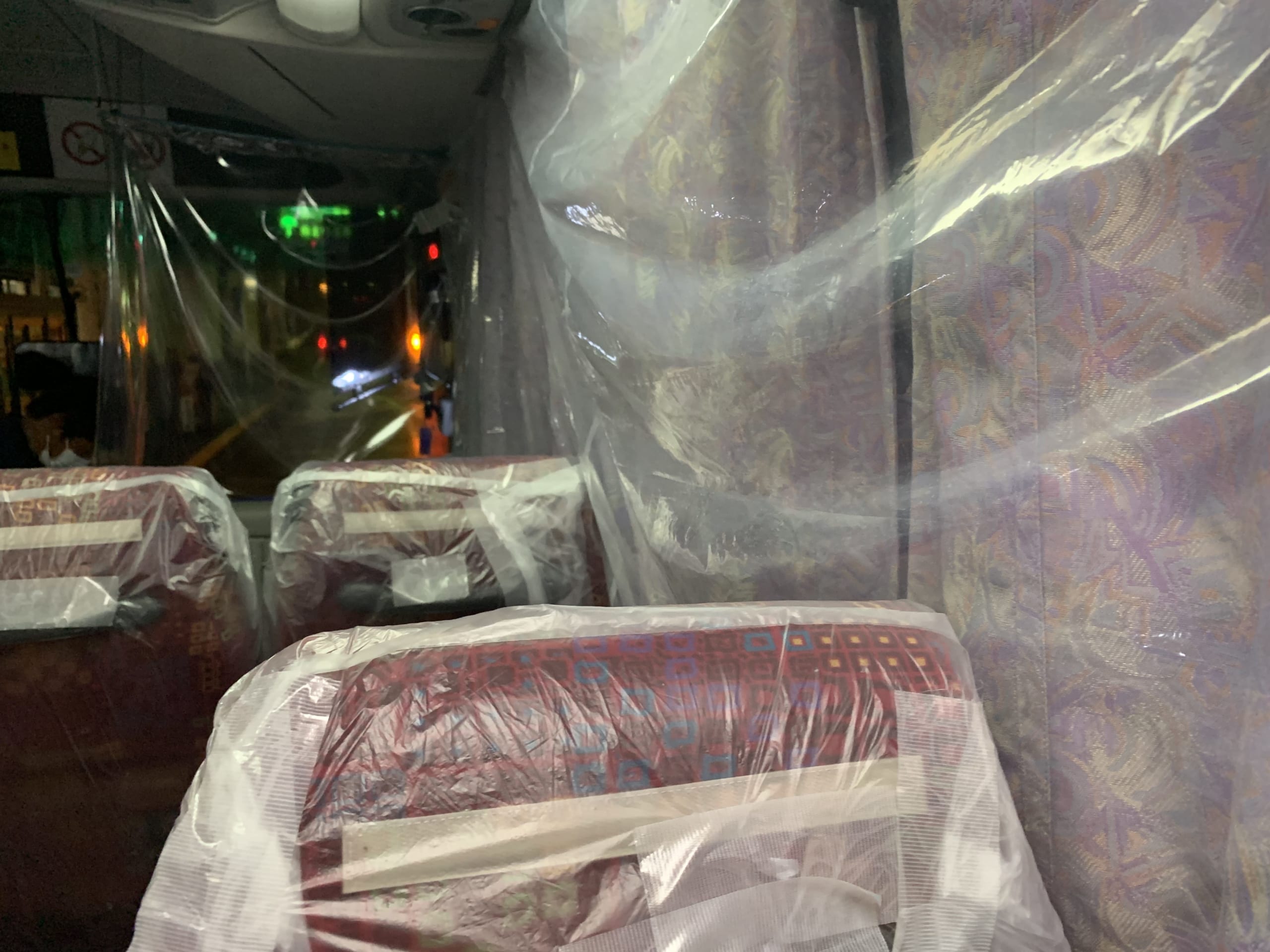 At the hotel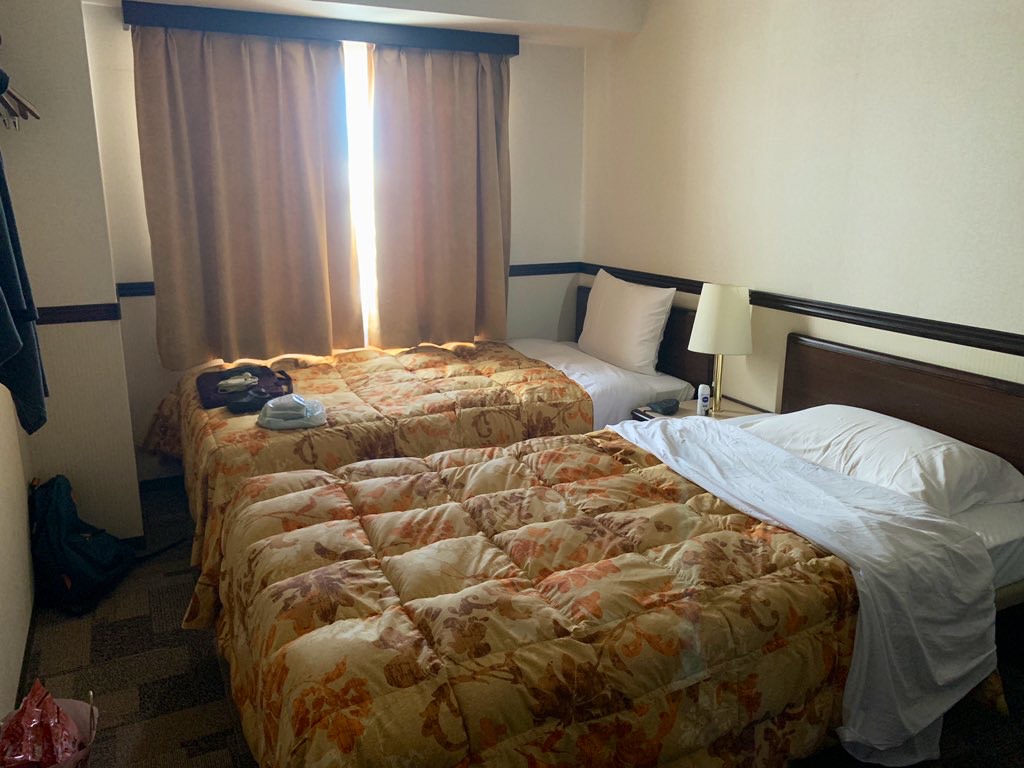 Before explaining my experience at the hotel, first I have to clarify a question that many of you ask. How many days do you have to stay at the hotel? Well that depends on the country you come from or the countries you have visited. For example, for most countries of the European Union it's 3 nights. But in other cases it may be 6 nights or even 10. In the case of people who only have to do spend 3 nights, on the morning of the fourth day a saliva PCR test will be performed. If this test is negative, then they can go home and finish the quarantine there (the other 11 days left). People who must spend 6 nights at the hotel will do the PCR test on the morning of their fourth day as well and then on their last hotel day. And the same with the 10 days in the hotel. Every 3 days a PCR test is performed. I recommend that you check with your embassy (or the embassy of the country you are going to visit) or the embassy of Japan in your countries for the latest updates on how many days are required in your case.
Once this was cleared, let's continue the adventure of entering Japan with the new regulations. In my case, coming from Spain, I had to stay 3 nights at the hotel.
When you arrive at the hotel (with the bus that picked us up at the airport) they make you go to another table where you fill out more papers, ask you about your diet (there's a vegan or halal options for example) or if you have allergies, explain the rules and assign you a room. They also give you a thermometer. You have to take your temperature every morning before 9 in the morning and report it in a medical questionnaire accessed through a QR code (among the papers that they will give you is the information you will need for this questionnaire and the necessary explanations as well don't worry).
In the morning you are awakened by announcements over loudspeakers coming from a system located in the ceiling of the room. No one explained this to me and the first morning I almost had a heart attack when I started listening to the announcement (it seemed like being in jail or that something had happened …)
The first announcement is at 7 in the morning…for those who have to take the PCR test that day.
6:50 Announcement for saliva PRC test.
8:00 Announcement that they begin to distribute breakfast.
8:30 Take your temperature and report it by doing the medical questionnaire.
9:00 Announcement that breakfast is ready.
There are similar announcements at 11 a.m. and 12 p.m. for the noon meal (they announce when they start to distribute and when they finish) and then at around 5:00 p.m. / 6:00 p.m. for dinner.
Food is left hanging on the door and you have to go out and collect it. And when finished, put the garbage in the bag and put the bag back hanging on the door for them to take it away.
I said earlier that I would talk about the MySOS application later. At the airport you have to register your data in the application. Once you arrive at the hotel you have to press the "Check in" button and then the "I'm here" button so that they can verify where you are. Every day you will receive 2-3 notifications so that you can confirm where you are at random times of the day. You receive a notification and you have to open the app and click on the "I'm here" button. You also have to fill out a medical questionnaire every day before 2 p.m. (you will also get a reminder notification every day for do this questionnaire). Finally, they will call you every day also at random times. There are two types of calls. In one, a machine calls you automatically and you only have to answer the video call and show your face and the background behind you (to confirm that you are in a house and not outside) on the camera and wait 30 seconds until the call is cut automatically. Or an operator can call you and ask you various questions or explain some rules. I only received a call from a person once throughout my quarantine, and the rest were automated calls.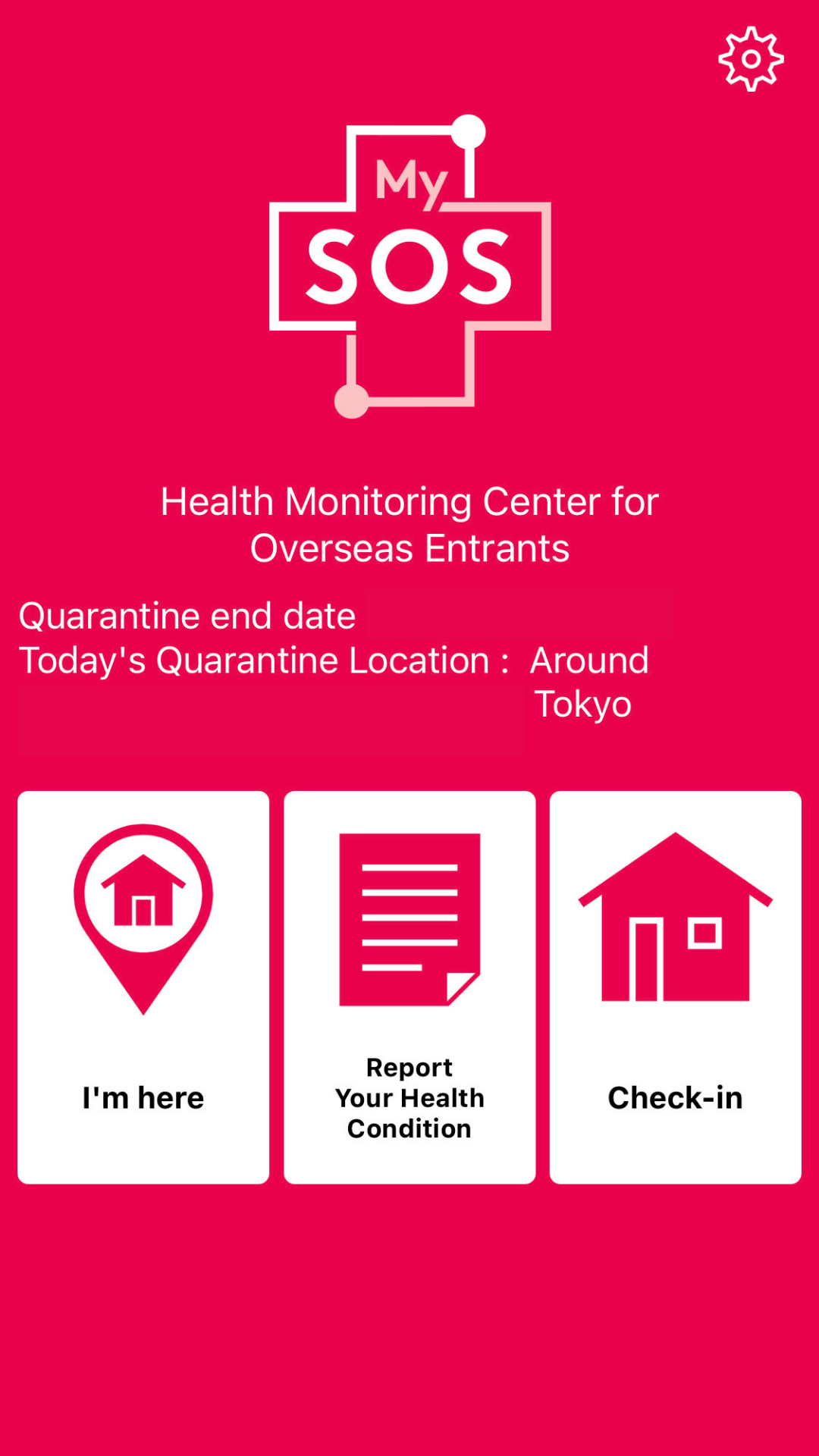 In summary, you do two medical questionnaires, one at 8 a.m. through a QR code and another at 11:00 am-12:00 pm through the MySOS application. And then it's to report your location and attend video calls.
Finally, on my last day at the hotel, I did a PCR test in the morning at 7 a.m., and around 3 p.m. they already announced that the result was negative and I was able to take the bus back to the airport, where a friend was waiting for me to take me home by car.
By the way, in this case my hotel was close to Narita so there wasn't much difference, but even if your hotel is close to your house they cannot pick you up directly at the hotel. You have to return back to your arrival airport and from there go home.
Quarantine at home
Being home is the "easy" part.
Once you get home (or your designated place during the quarantine) you have to hit the "Check in" button again and then "I'm here" on the MySOS app. Then, as in the hotel, you will receive different notifications during the day: report where you are, do the medical questionnaire and video calls. For the rest, don't go out (except for what is essential such as going to buy food if you are alone) and avoid contact with others as much as possible.
Finally, after 11 days at home, you can go out and lead a "normal" life (if you can lead a normal life with the current situation in Tokyo).
To clarify the dates (how many days do you have to be at the hotel, how many at home, etc).: In my case I arrived in Japan on Sunday, August 9. I was at the hotel until August 11 at 3.30 p.m. and I had to be home until August 22 (included). August 23 was the first day I could go outside.
And that's "all"! Thanks for reading until here.
If you want to know more about covid-19 in Japan, you can check these articles too!
▽Related Articles▽
▼Editor's Picks▼
---