PCR Test at Japanese Airports: How to Enter Japan
Things to Know to Visit Japan Now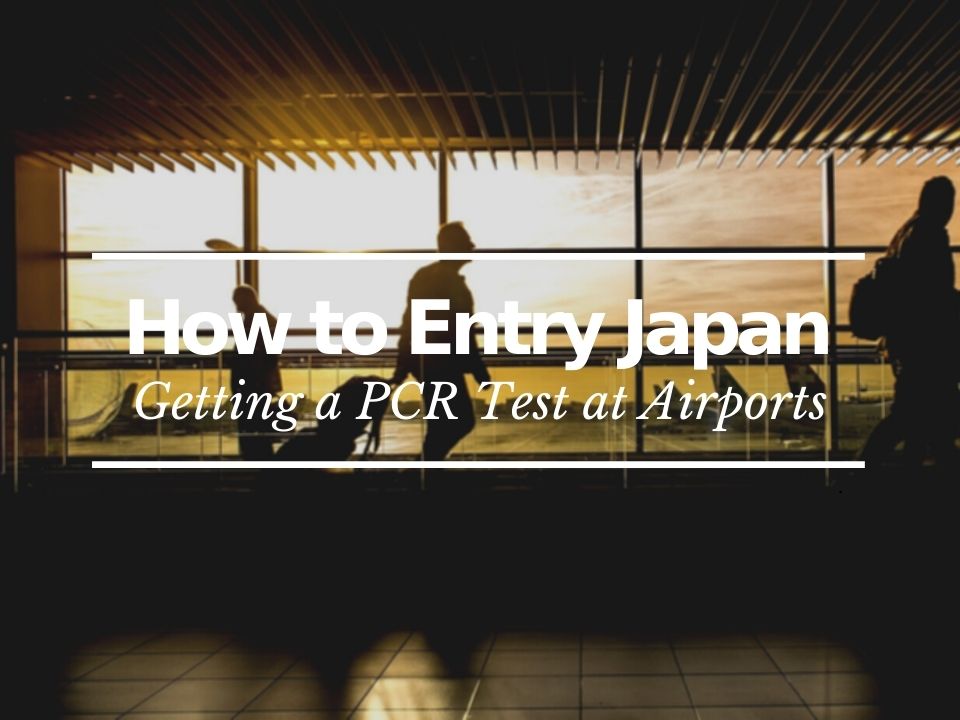 Here is the information about the latest situation in Japan for those who visit the country.
The whole world is still under thread of the next wave of COVID-19, especially in Europe and America. On the other hand, the spread of COVID-19 is controlled to some extent in East Asia such as Japan and Taiwan.
Japanese government is discussing measures to ease entry for foreign business travelers these days. If you have a plan to travel to Japan for business or study, there are some things to know to enter and stay in Japan. Check the crucial information about quarantine, transportation, PCR tests at major airports such as Narita, Haneda and Kansai International.
Things to Know to Visit Japan Now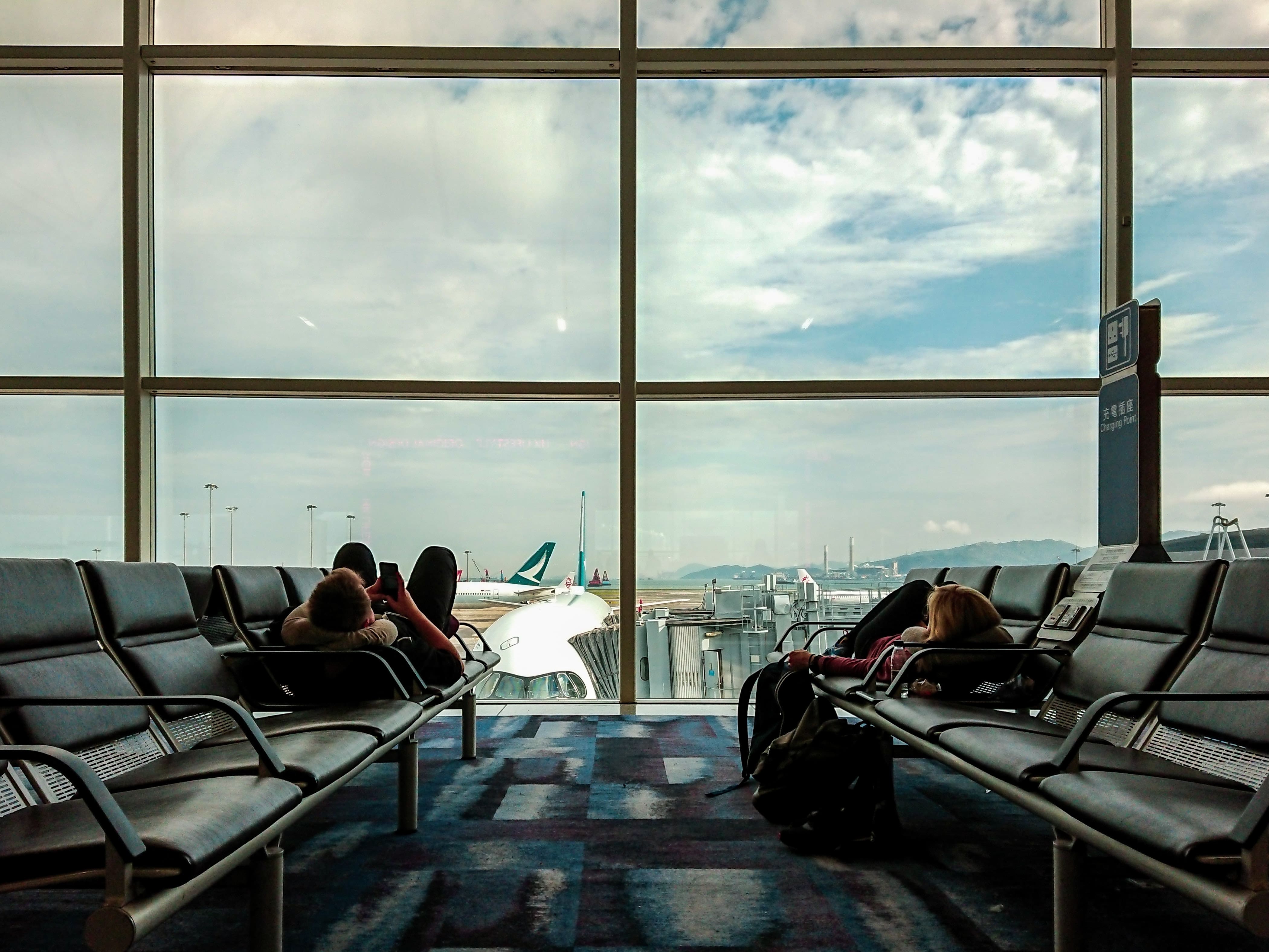 Current Status
There are some restrictions, however, some people are permitted to enter Japan like below.
On September 25, 2020, the GOJ announced that, in principle, the holders of statuses of residence of "Student", "Dependent" and others, in addition to cross-border business travelers of all countries and regions will be incrementally permitted to enter Japan from October 1, 2020, under the condition that the person is hosted by a company/ entity that can assure observation of quarantine measures. However, the number of people to be permitted to enter Japan as provided in this paragraph will be restricted.

(Source: Phased Measures for Resuming Cross-Border Travel from Ministry of Foreign Affairs of Japan)
Japanese government to ease entry into Japan for foreign business travelers
The measure will allow a part of visitors to enter Japan without 14 days quarantine term. There are several conditions to authorize an exception to them.
1. People who plan to stay in Japan within 72 hours.
2. People who come from the 30 counties and regions that have a deep relationship with the country economically.
3. They must get a PCR test.
4. They must not use any public transportation system in Japan and avoid contact with random people or crowds.
5. They must file a Schedule of Activities in Japan.
Quarantine for 14 days
Visitors are required to stay a designated place (ay home or designated houses, hotels, etc. ) for 14 days from the day following the date of your arrival. It is also required to move there not using public transportation. If you don't have a option to move there, you need to stay at hotels near airports.
PCR tests at an airport
After landing on Japanese airports (Narita Airport, Haneda Airport, Kansai International Airport), you need to complete the proper procedure to enter the country. It is required to submit some documents like the picture below and get a PCR test.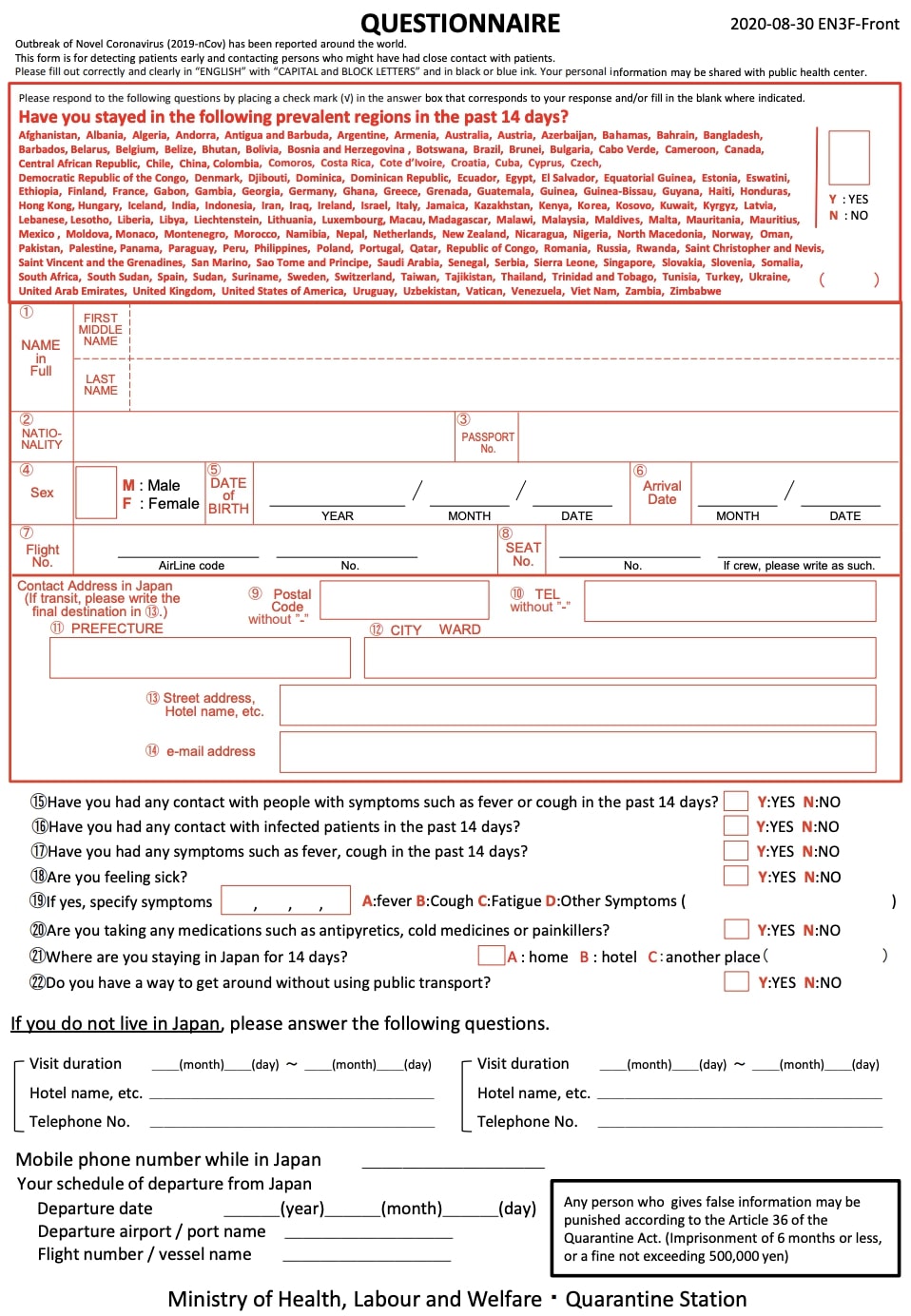 For more details, check the announcement from Ministry of Foreign Affairs of Japan and each major airport.
▶︎Ministry of Foreign Affairs of Japan
https://www.mofa.go.jp/ca/cp/page22e_000925.html
▶︎Narita Airport
https://www.narita-airport.jp/en/news/prevent_corona
▶︎Haneda Airport
https://tokyo-haneda.com/en/covid19_prevention/index.html
▶︎Kansai International Airport
https://www.kansai-airport.or.jp/en/notices/3040
Activities following "Notice from the Quarantine Station to Persons Entering Japan"
You will get this notice when you arrive at an airport in Japan. There are guidelines you should follow during staying in Japan.
If you have any questions about more information for your business trip, feel free to contact Inbound Platform Corp., which helps travelers to get WiFi, PCR test reservation and so on.
You are also required to get a PCR test before leaving Japan, so check the information below, too.
▽Related Articles▽
---