10 Best Fine Dining Restaurants in Tokyo
Where Culinary Artistry Meets Exquisite Flavors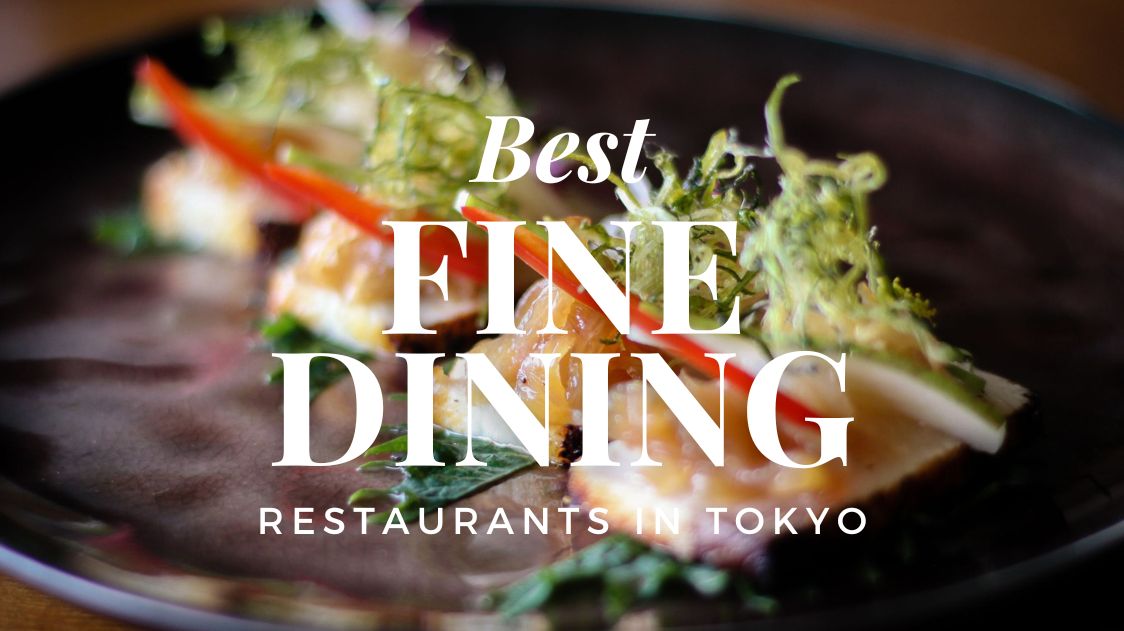 Tokyo is a culinary haven that entices food enthusiasts from around the world. Renowned for its impeccable attention to detail, innovative techniques, and exceptional ingredients, Tokyo's fine dining scene offers an extraordinary gastronomic experience. Countless exceptional restaurants to choose from, we could easily discuss hundreds of them and still fall short in our endeavor. However, we have still tried to curate a list of some of the 10 best fine dining establishments in Tokyo with restaurants that have earned their place through a combination of top reviews, critical acclaim, and local recognition!
---
1. Akasaka Momonoki (Akasaka)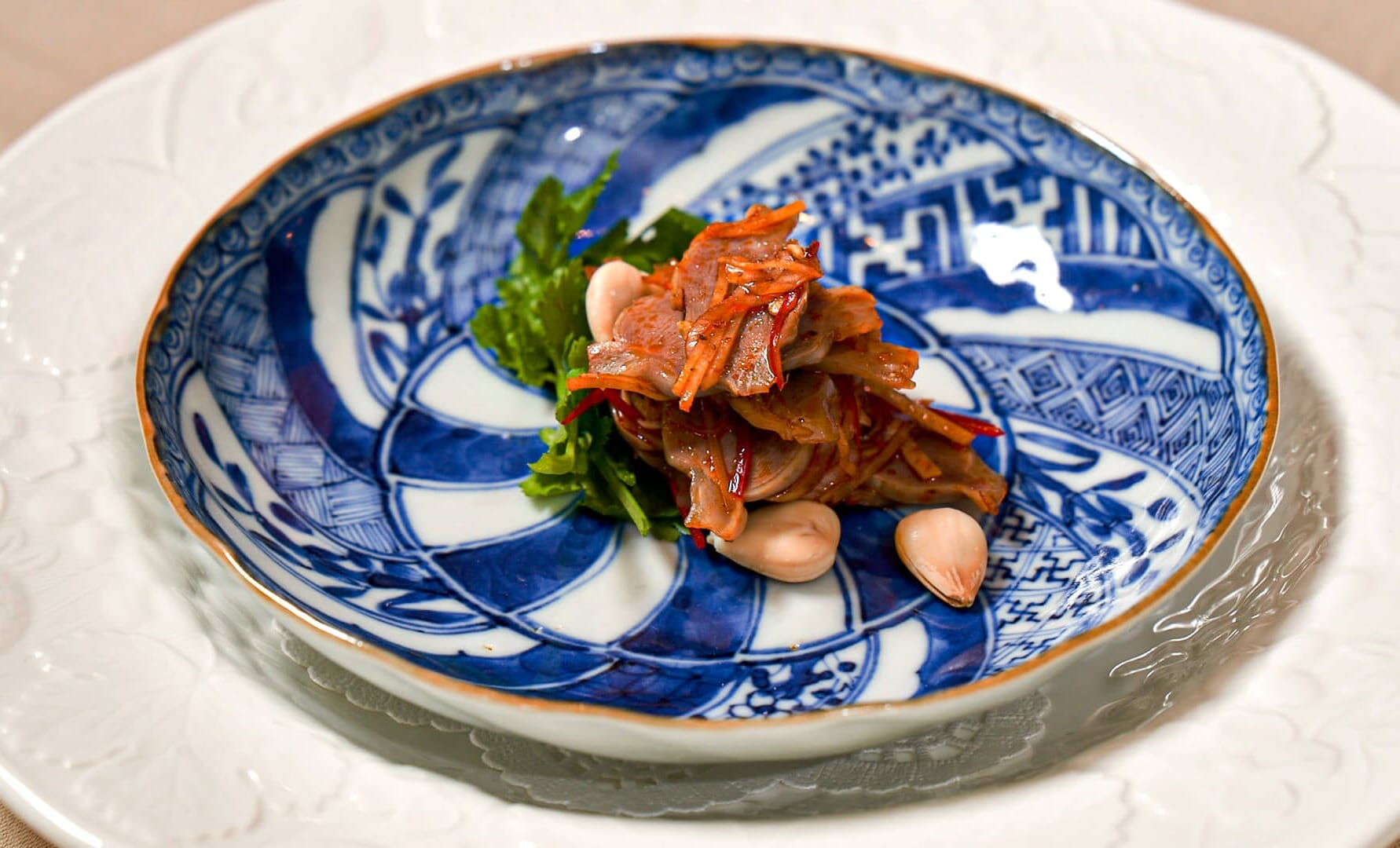 Experience the acclaimed Chinese cuisine of Akasaka Momonoki (赤坂 桃の木), renowned for its Michelin-starred status. Led by owner-chef Takeshi Kobayashi, this authentic restaurant in Tokyo focuses on Cantonese cuisine and the art of showcasing seasonal ingredients. From the highly recommended "sweet and sour pork with black vinegar" to the delectable "fried rice with dried scallops," every dish is a testament to Kobayashi's culinary expertise. Located just minutes away from Tokyo Metro Nagatacho Station, the inviting interior offers both table and private room options, making it an ideal venue for friends, business gatherings, or enjoying a delightful meal on your own. Pair your dining experience with exquisite natural wines carefully selected to enhance the flavors of Momonoki's original creations.
▶ Make a reservation for Akasaka Momonoki here!
2. Margotto e Baciare (Hiroo)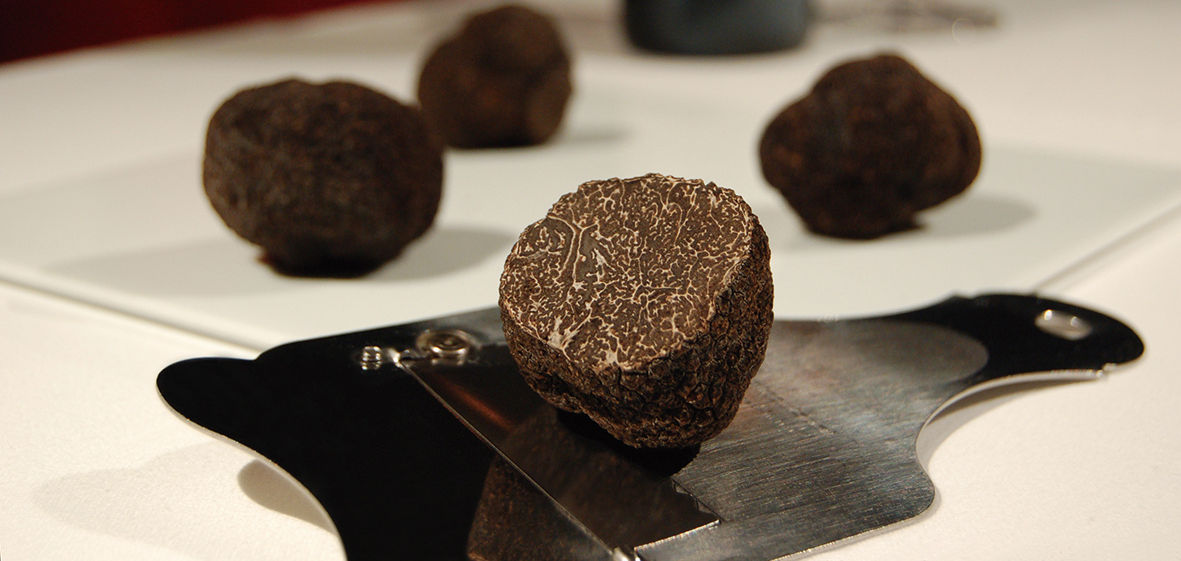 Indulge in the innovation of Margotto e Baciare (マルゴット・エ・バッチャーレ) where skilled brothers trained at top establishments create culinary art. With a chic red and black ambiance, they showcase market-value truffles flown in for an extraordinary experience. Paired with handpicked wines by female sommeliers, their impeccable service enhances the joy of savoring exquisite aromas and flavors. Please note: truffle orders must be placed on the day. Chefs Kenta Kayama and Junpei Kayama prioritize temperature and fragrance, crafting daily-changing dishes with genuine ingredients. Enjoy the delightful essence of their creations.
▶ Make a reservation for Margotto e Baciare here!
3. Celaravird (Yoyogi)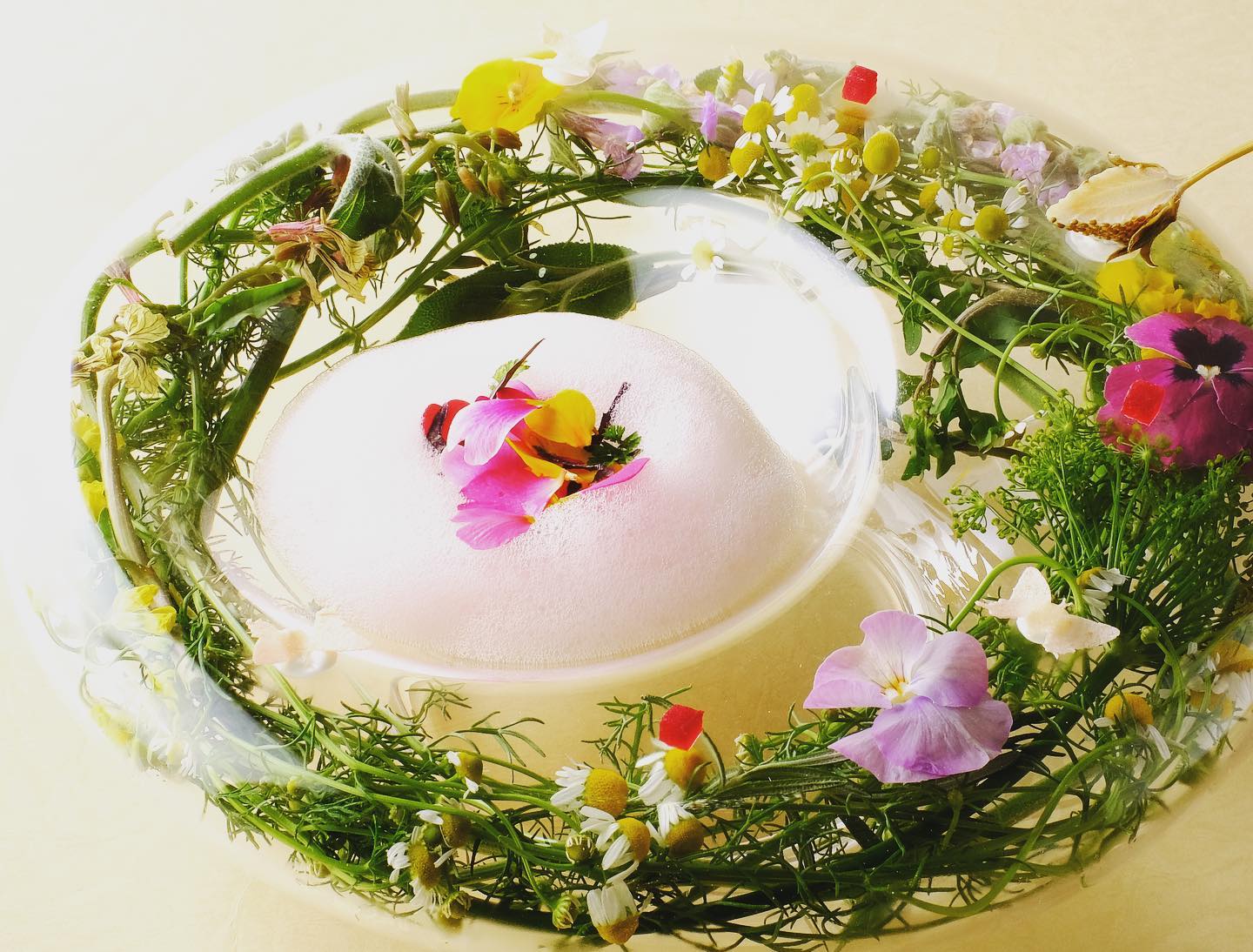 In a quiet residential area, Celaravird (セララバアド) welcomes guests with its relaxed and casual Nordic-inspired interior. Owner chef Mr. Koichi Hashimoto, with a background at renowned Spanish restaurants like "Martin Berasategui" and "El Bulli," brings his culinary expertise to this creative dining experience. Offering multi-plate course meals with creatively portioned dishes, Celaravird invites guests into his very unique culinary world. With only two chef's counter seats and 14 table seats, the restaurant aims to create a friendly and inviting atmosphere akin to a friend's house. Pairings of domestic wines, sake, and non-alcoholic beverages complement the dining experience. Chef Hashimoto's exploration of local producers and craftsmen adds a touch of Japan's finest ingredients and techniques to this European-inspired concept.
▶ Make a reservation for Celavird here!
4. Seisoka (Minami Azabu)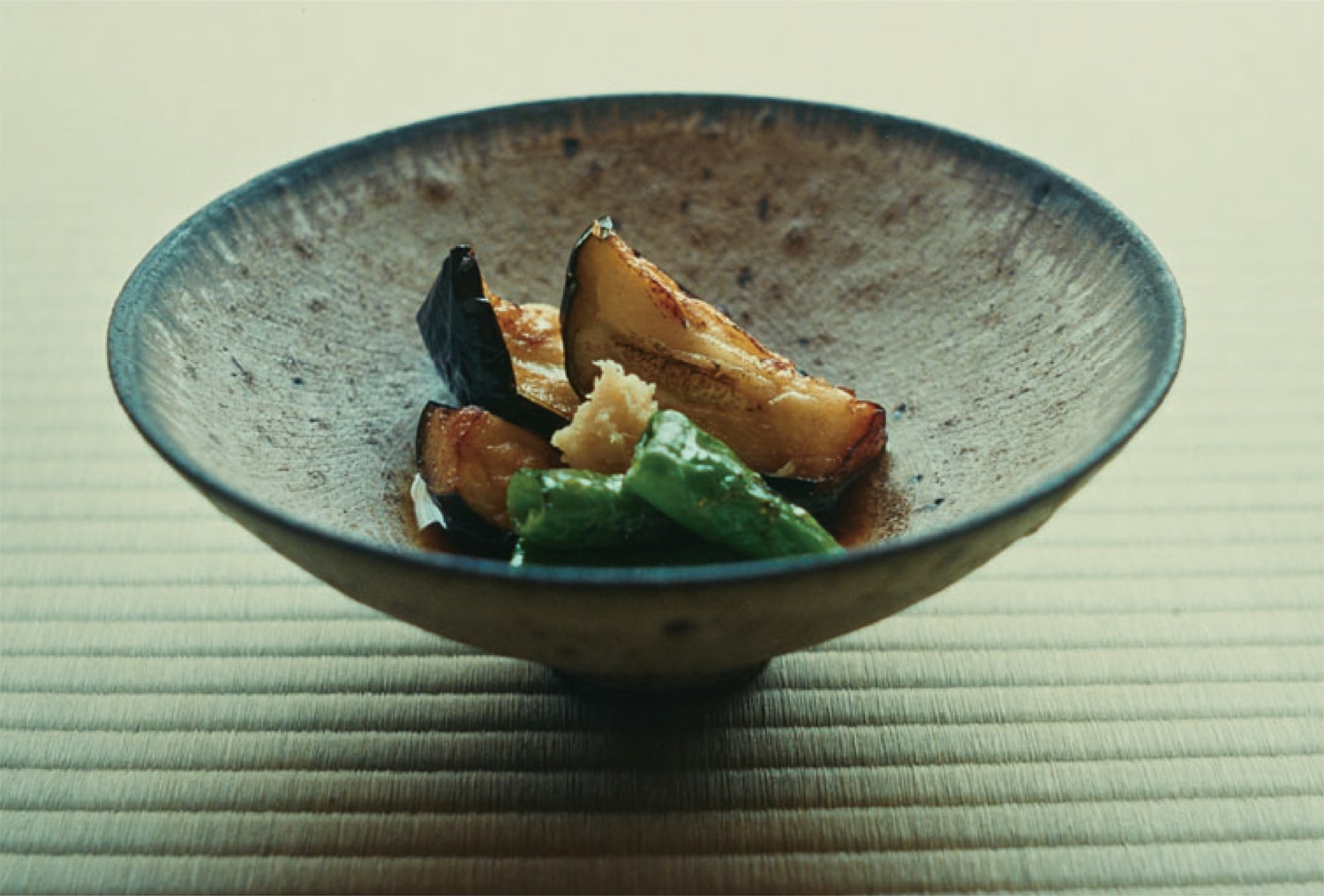 Seisoka (青草窠) is a haven of tranquility surrounded by lush greenery. Esteemed for its minimalist and Zen-inspired ambiance, the restaurant embodies the spirit of studying the past to embrace new culinary discoveries, delivering flawless kaiseki dining. With two Michelin stars consistently awarded, the humble and meticulous chef attends to every detail, from ingredient temperature and texture to table arrangement and seasoning precision. Embracing the finest Japanese ingredients, each dish is a creative masterpiece, showcasing regional flavors like Hokkaido crab and Kyoto's simmered turnip. As the seasons change, so does the menu, ensuring only the freshest offerings. Prepare to be captivated by this meticulously curated dining experience, where edible art tantalizes the senses and fulfills your Japanese cuisine cravings.
▶ Make a reservation for Seisoka here!
5. Akiyama (Shirokane)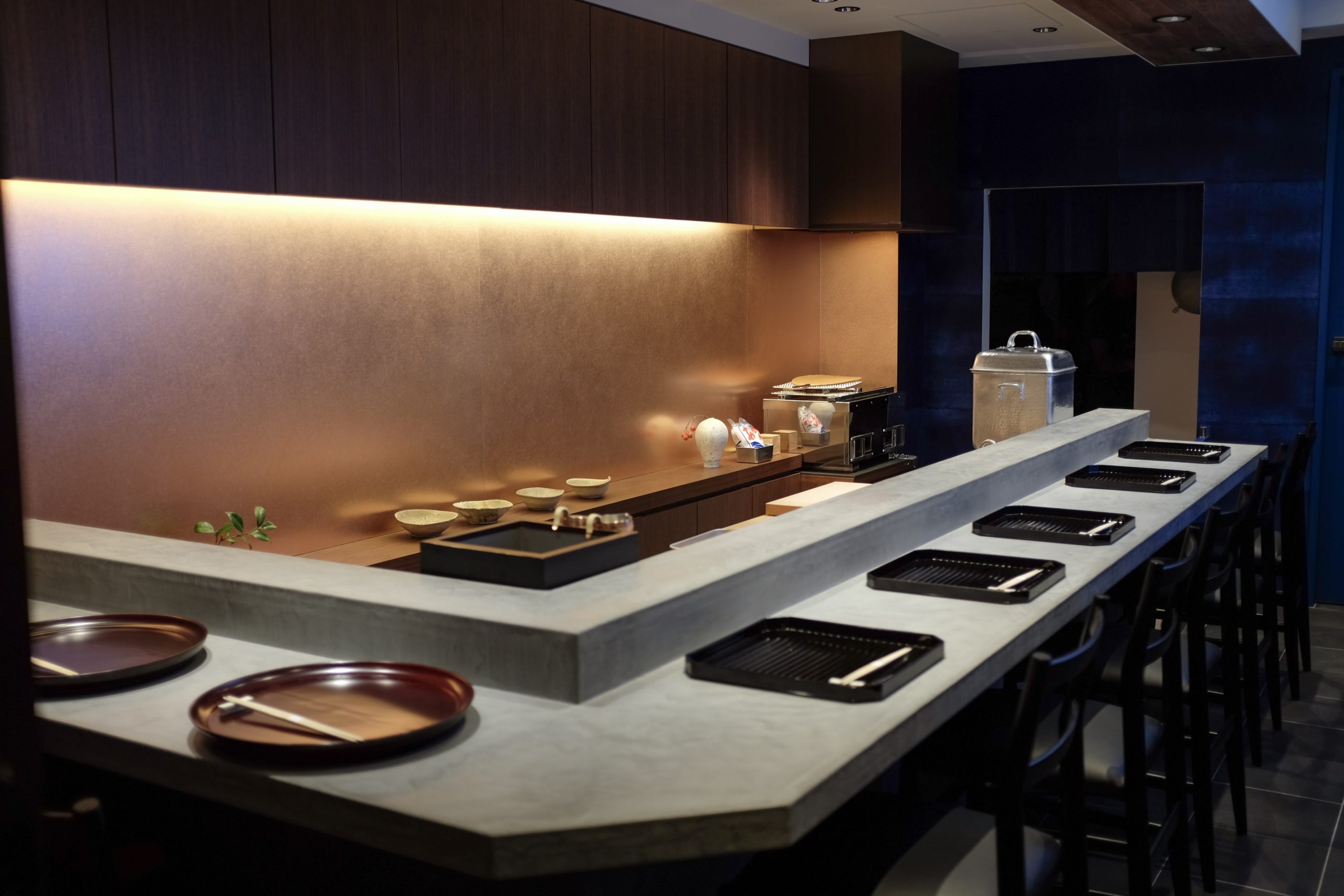 Akiyama (あき山), a top Tokyo restaurant, artfully blends culinary traditions from across Japan. With a modern interior, it offers a casual and skillful dining experience. The chef's background in an izakaya, sushi restaurant, and Kansai cuisine shapes the down-to-earth cooking style. Handmade sushi rolls and premium seafood sourced daily from Toyosu Market take center stage. The sake menu complements the seasonal fare. For lunch, choose from an accessible à la carte selection or indulge in the extended fine dining experience of the premium kappo course. Akiyama warmly welcomes both regulars and first-time visitors, providing a comfortable atmosphere in its intimate seven-seat counter.
▶ Make a reservation for Akiyama here!
6. Kobikicho Tomoki (Ginza)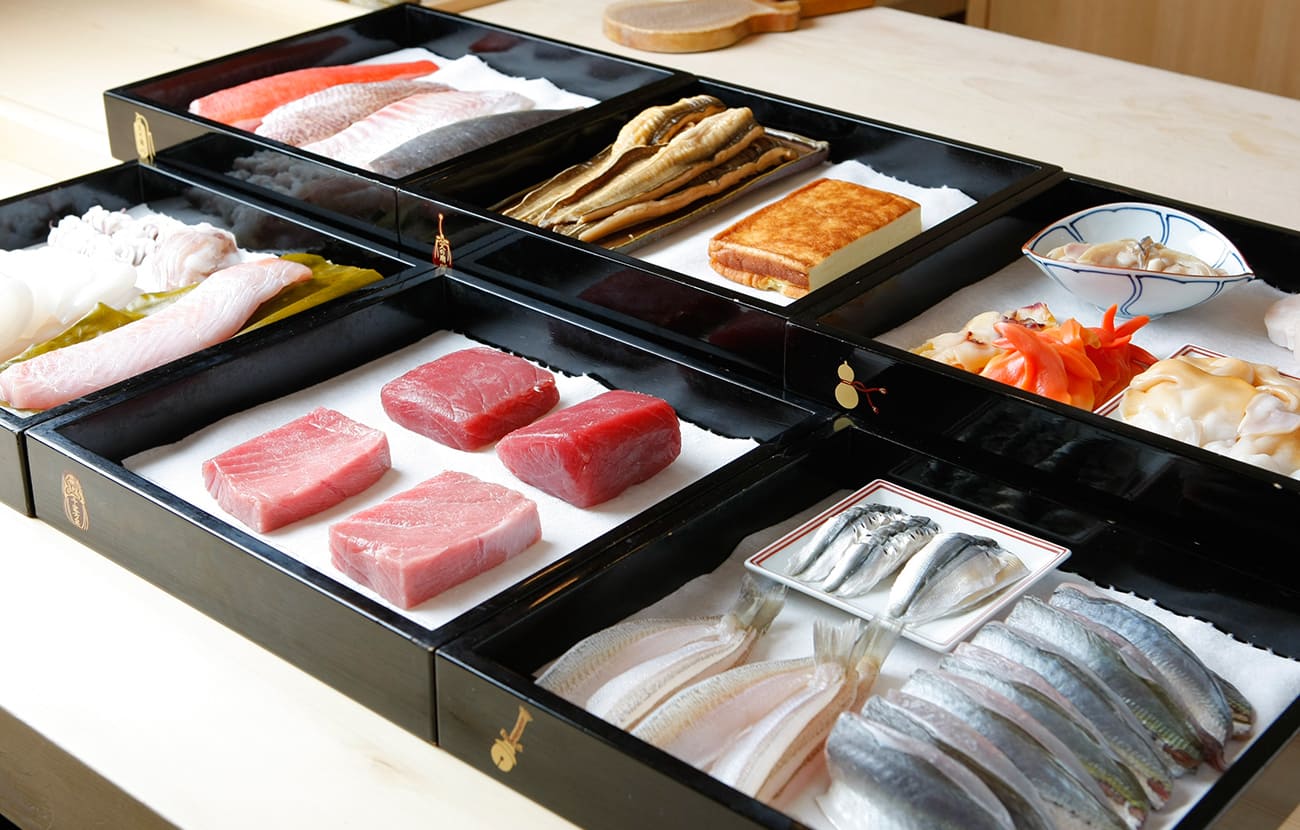 Embark on a culinary journey at Kokibicho Tomoki (木挽町 とも樹), a prestigious sushi restaurant in Ginza. With two Michelin stars earned in 2019, Tomoki is renowned for its evolving menu that delights guests with unique creations like the combination of "Narazuke" and sea urchin. Direct sourcing from Toyosu Market ensures exceptional quality, while specialty dishes such as the owner's red sea urchin with narazuke and expertly steamed abalone continue to captivate diners. Experience the essence of fine dining at Tomoki, where innovation meets exquisite flavors in every bite.
▶ Make a reservation for Kobikicho Tomoki here!
7. BLT Steak Ginza (Ginza)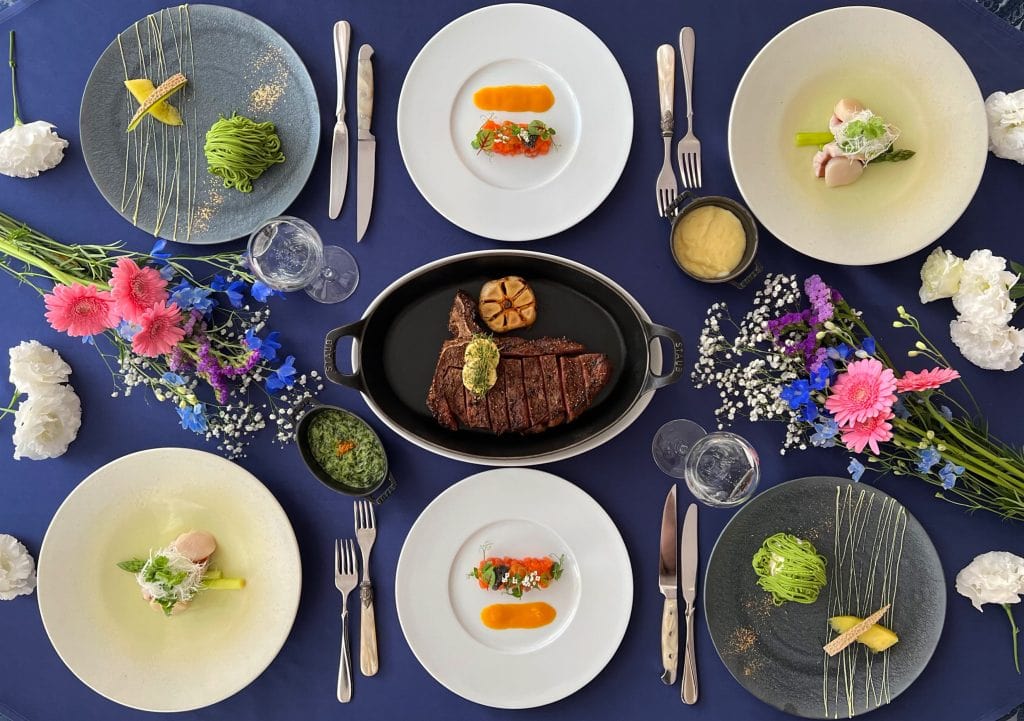 Experience the essence of BLT Steak, an iconic American Steakhouse brand that has expanded to over 30 locations worldwide. Nestled on Namiki-dori street in Ginza, Japan, this renowned establishment offers an authentic American steak experience amidst a backdrop of traditional and famous brands, exuding a modern NY-style charm. Step into the 8th Floor oasis, where the Wall Street Bull greets you, and indulge in their signature warm popovers, specialty steaks, fresh seafood, and delectable sides. Don't miss their weekly blackboard specials that highlight seasonal flavors and locally sourced ingredients.
▶ Make a reservation for BLT Steak Ginza here!
8. Ristorante IL BAMBINACCIO (Nishiazabu)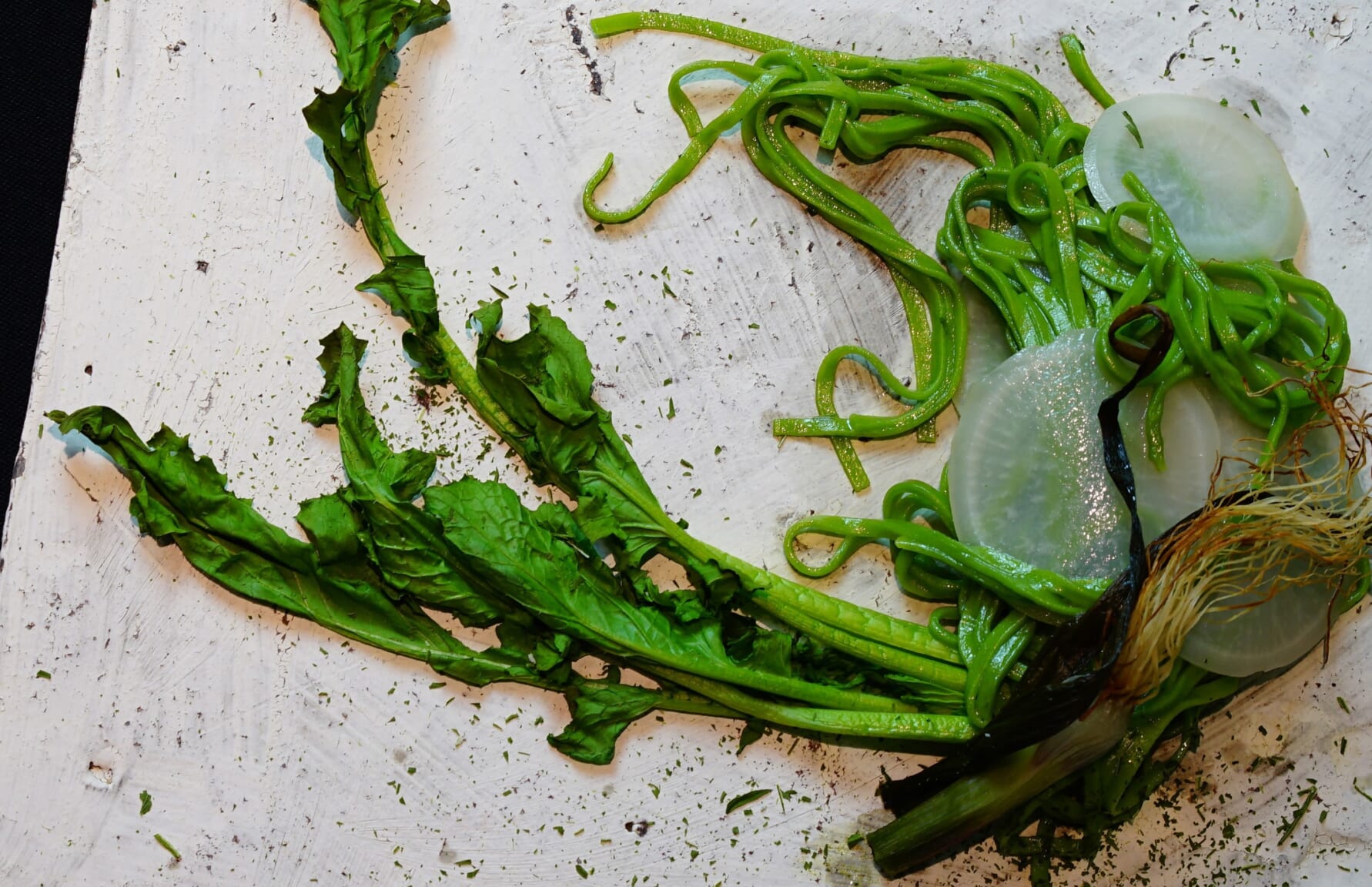 Discover the captivating fusion of Japanese charm and Italian culinary heritage at Il Bambinaccio (リストランテ イル バンビナッチョ). Embracing the essence of "season, beauty, technique," they celebrate the harmony of domestic ingredients sourced directly from passionate producers. With meticulous attention to detail, the chef personally selects vessels that enhance the presentation and creativity of each dish. Experience the warmth and heartiness of their handmade creations, prepared with utmost care. At Bambinacho, it's not just about fusion but a profound exploration of the underlying essence to savor the flavors that reflect the passion for every ingredient.
▶ Make a reservation for Il Bambinaccio here!
9. Kirameki (Minami Aoyama)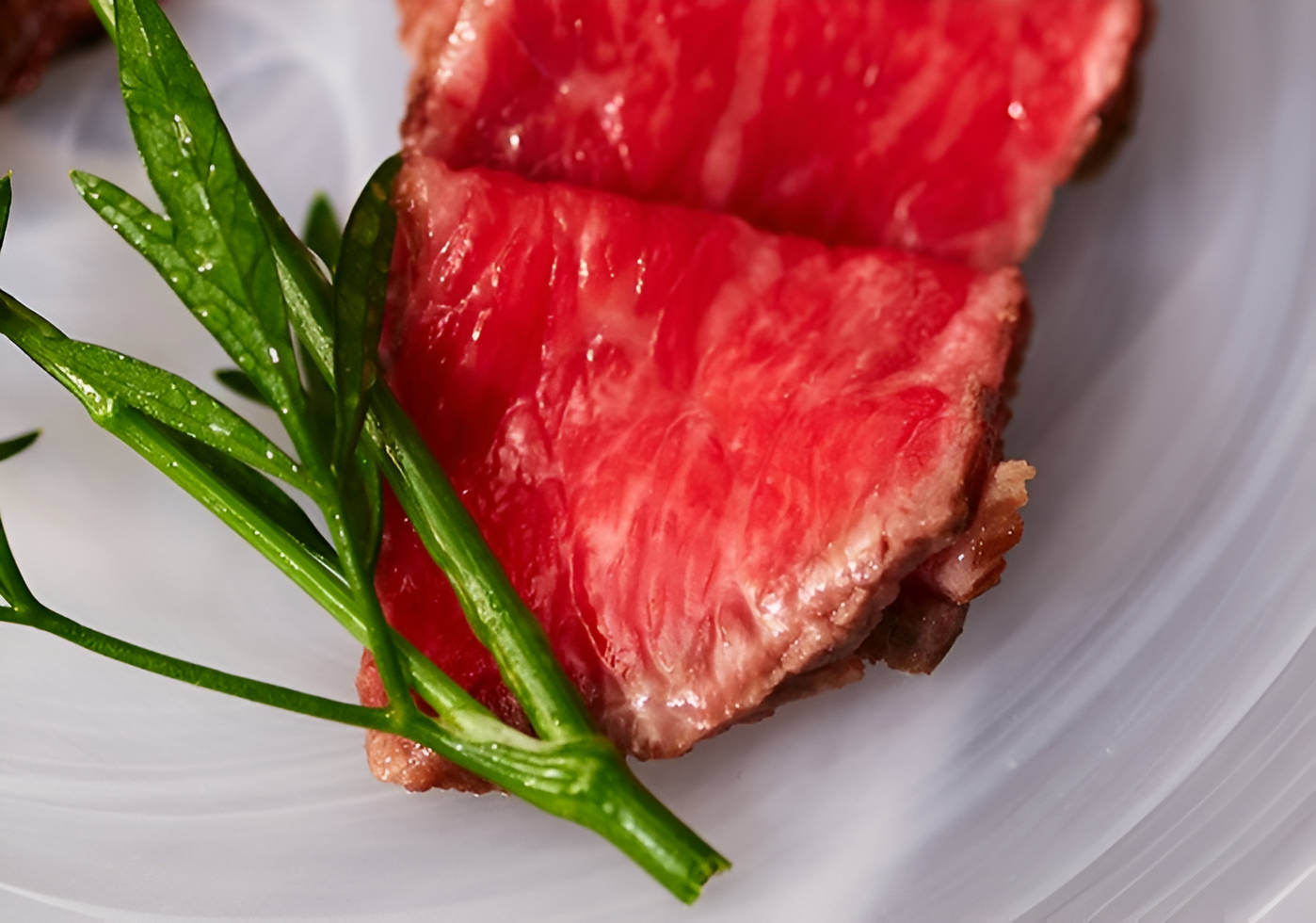 At Kirameki (煌), chef Noriaki Yufune celebrates the essence of Japanese yakiniku by carefully selecting premium wagyu beef, showcasing Japan's unique food culture. With melt-in-your-mouth marbling, the restaurant takes pride in their exquisite wagyu thanks to collaborations with esteemed wagyu who help in offering an unparalleled culinary experience. Located in Minami Aoyama, this second-floor gem stands out among the charming gingko tree-lined streets. Guests indulge in the finest Kuroge Wagyu, known for its delicate aroma and tender texture. Grilled over Bincho charcoal, the meat bursts with captivating flavors. Complemented by a curated wine selection, the chef flawlessly blends beef and yakiniku, creating an unforgettable Japanese-style barbecue adventure.
▶ Make a reservation for Kirameki here!
10. Kagurazaka Yukimoto (Kagurazaka)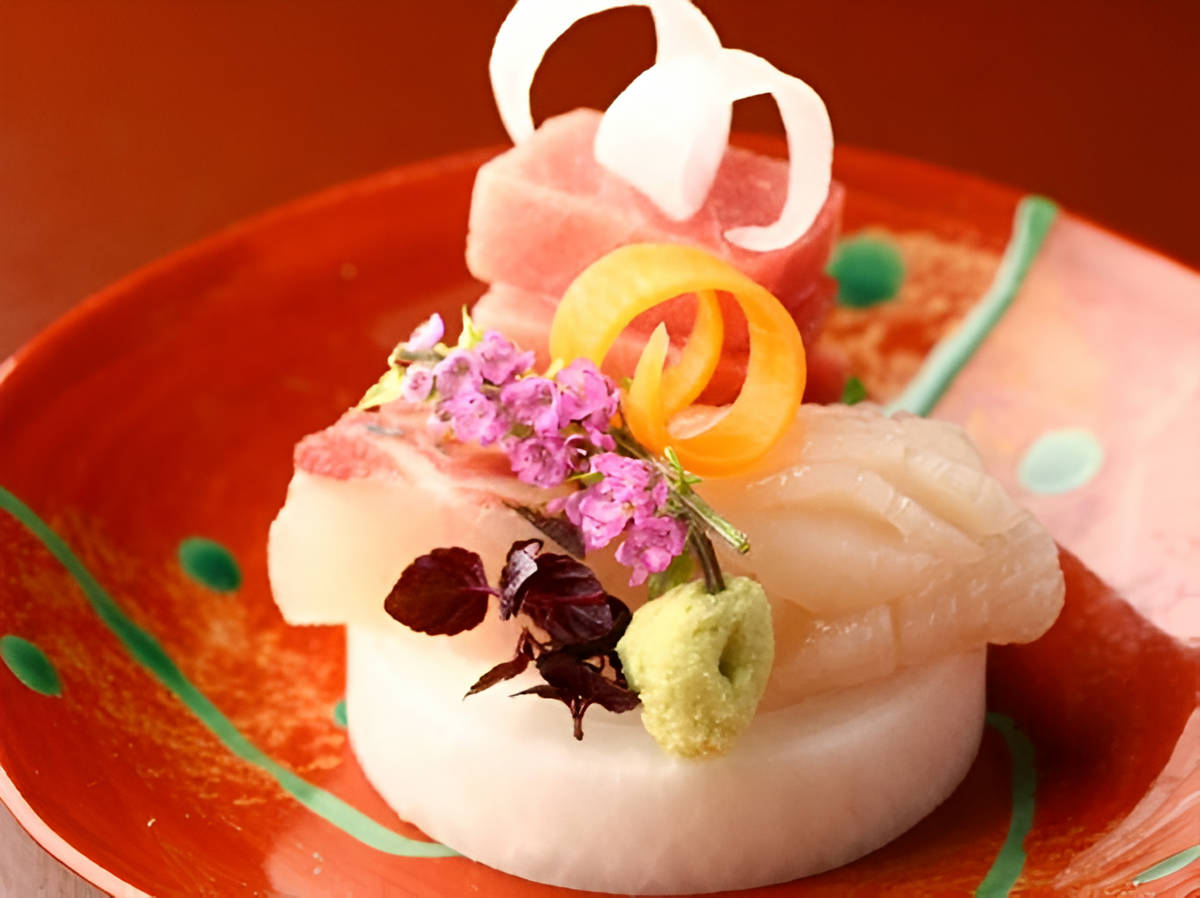 With 70 years of history, Kagurazaka Yukimoto (神楽坂 幸本) offers elegant moments and impeccable hospitality. Step into the stone-paved alley off Kagurazakadouri and be transported to a bygone era. Chef Mr. Hasegawa's Kaiseki ryori showcases his exceptional skills, while Geisha entertainment adds to the experience. Indulge in superb dishes that highlight seasonal ingredients, like the flavorful "Wanmono" bowl dish with Japanese soup stock. Immerse yourself in the ambiance, feeling the seasons and the distant sound of the Shamisen. Experience blissful moments in this extraordinary space, where dishes are served with perfect timing.
▶ Make a reservation for Kagurazaka Yukimoto here!
---
Tokyo's fine dining scene offers a remarkable array of culinary experiences, where tradition meets innovation and ingredients are treated with the utmost respect. Trying the culinary creations of these fine dining establishments is a must for any food lover visiting Tokyo, as an unforgettable journey into the world of Japanese haute cuisine.
▽Here is the list of the best fine dining restaurants in Japan▽
▽Subscribe to our free news magazine!▽

For more information about food and dining around Tokyo, check the following articles below, too!
▽Related Articles▽
▼Editor's Picks▼
---