Kobe: Best Things to Do
Best Things to Do in Kobe: Kobe Beef, Arima Onsen and more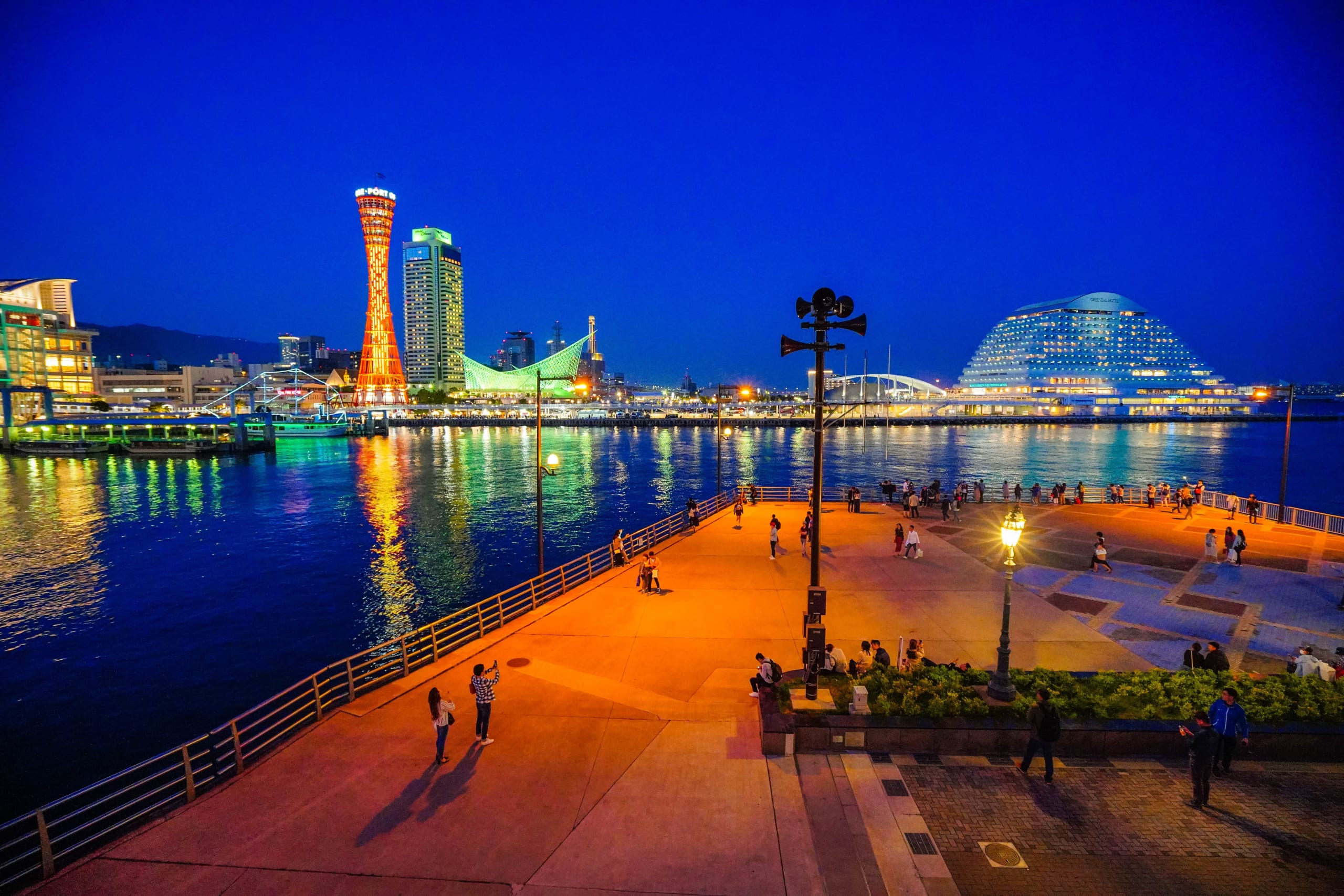 Kobe is the capital city of Hyogo Prefecture, and one of the largest cities in Japan with a population around 1.5 million. Kobe has been serving as one of the most important port cities for foreign trade in the country since 1853, and it has developed its own distinctive culture influenced by foreign countries.
From the large Chinatown to Kitanocho, the former Western style foreign residential area, Kobe offers an unique and multi-cultured streetscape, and attracting a large number of visitors from Japan and abroad through the year. Kobe is also known as the birth place of the world-famous wagyu beef brand, Kobe Beef. It's arguably the best city to indulge yourself with the finest quality wagyu beef dishes.
Kobe City is one of the most popular destinations for a day-trip from Kyoto or Osaka. If you are planning to visit Western Japan, you should definitely consider adding Kobe to your travel itinerary as it's absolutely one of the most attractive cities in Japan! In this article, I have listed the best things to do in Kobe City, so let's check them out 🙂
1. Kobe Beef
The most famous Wagyu Beef brand in the world, Kobe Beef is indeed raised in Kobe City. It's definitely a must-have dish while visiting the city. There are numbers of restaurants in the city serving delicious Kobe Beef dishes in various ways such as steak, Shabu-Shabu and Sukiyaki. One of the best ways to enjoy Kobe Beef is Teppanyaki, which usually chefs cook the dishes in front of customers on an iron griddle. The attached article below introduces the best Kobe Beef eateries in the city!
2. Kobe Harborland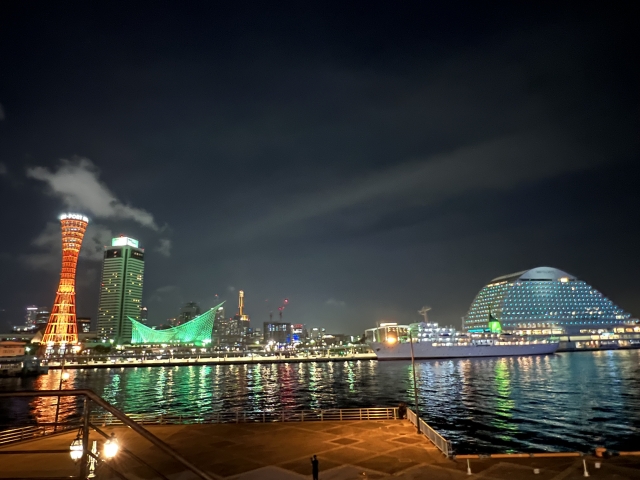 Kobe Harborland (神戸ハーバーランド) is a popular shopping and entertainment district at the port area of Kobe City. The district is the most vibrant area of the city offering numbers of shops, restaurants, cafes and other amusement facilities, and it's a popular spot to visit at night for romantic view of the port and illuminated buildings.
3. Meriken Park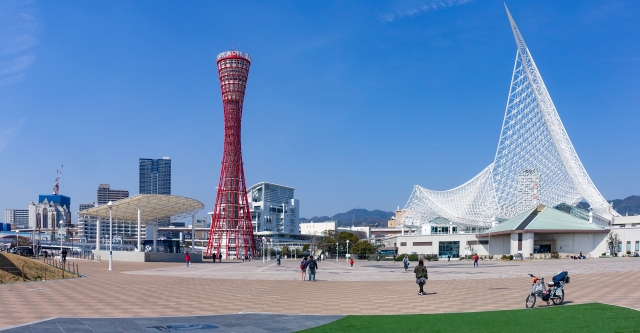 Meriken Park (メリケンパーク) is a waterfront park located in the port area of Kobe and next to Harborland. The park is home to multiple facilities such as Kobe Tower, Kobe Maritime Museum and a memorial to victims of the Great Hanshin earthquake.
4. Kitano-cho Area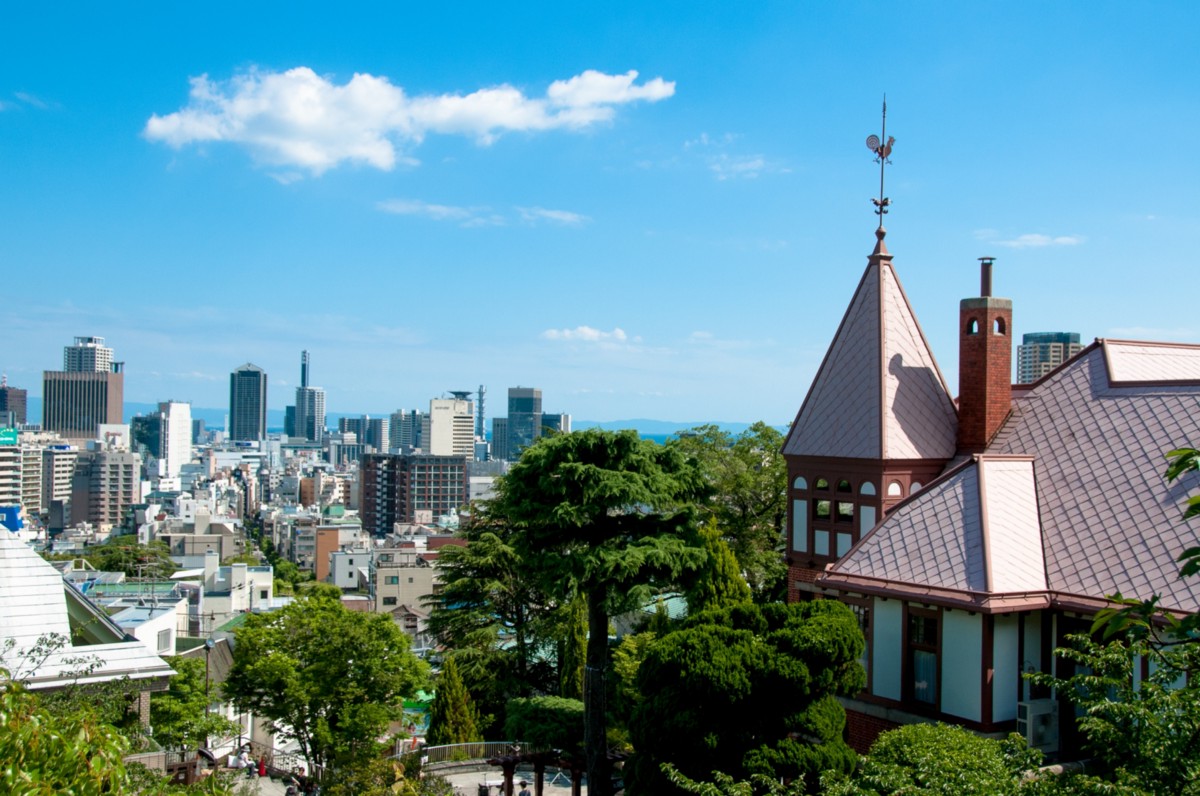 Kitano-cho (北野町) or Kitano Ijinkan (北野異人館) is a former residential area of foreign merchants, and preserves a number of foreign residences from the late Meiji and early Taisho eras of Japanese history. Many former residences are open to the public as museums today. The neighbourhood is a popular area for photography among tourists offering unique and charming streetscape lined by the retro buildings, cafes, restaurants and boutiques.
5. Kobe Chinatown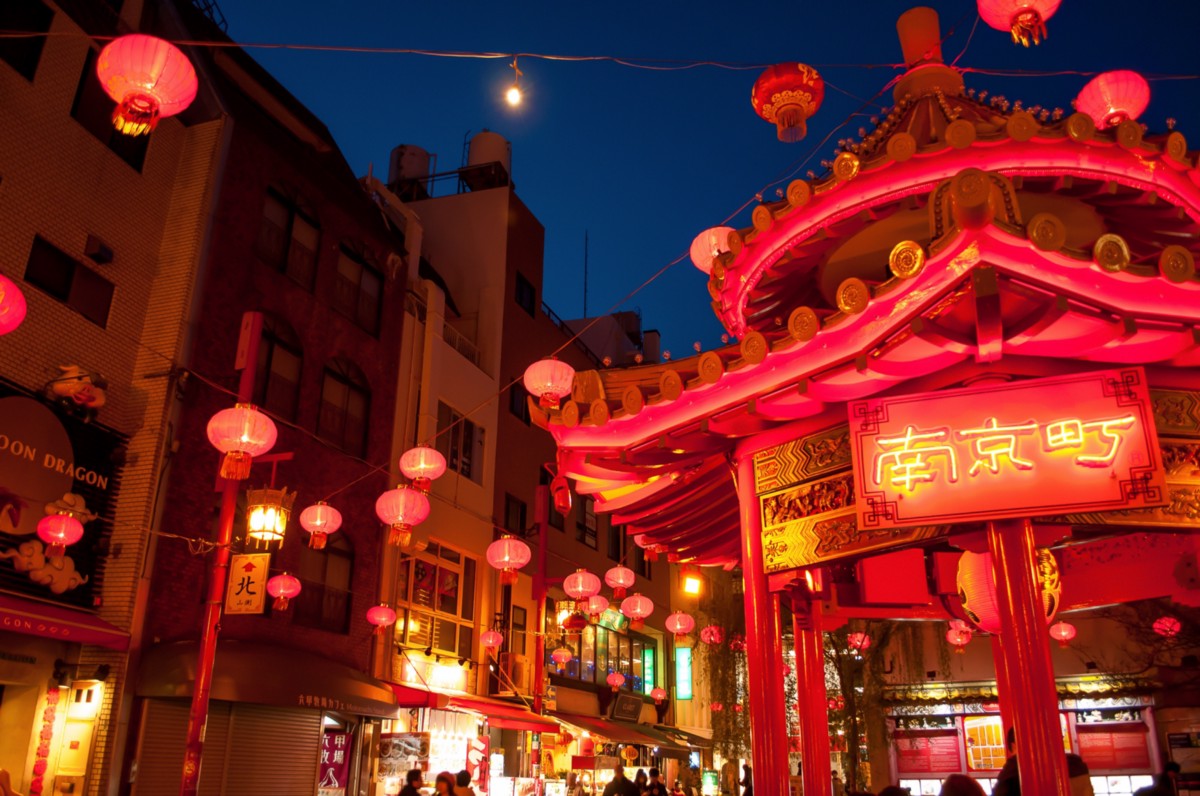 Kobe Chinatown (also called Nankinmachi (南京町)) is one of the largest Chinatowns in Japan where hundreds of Chinese restaurants and shops gather. As Kobe started foreign trades in 19th century, the Chinatown was slowly developed by Chinese merchants, and became one of the top tourist sites in the city today. Kobe Chinatown is a popular spot for dining out and shopping, and also attracts a large number of visitors for traditional ceremonies such as in the Lunar New Year and the Mid Autumn season.
6. Rokkosan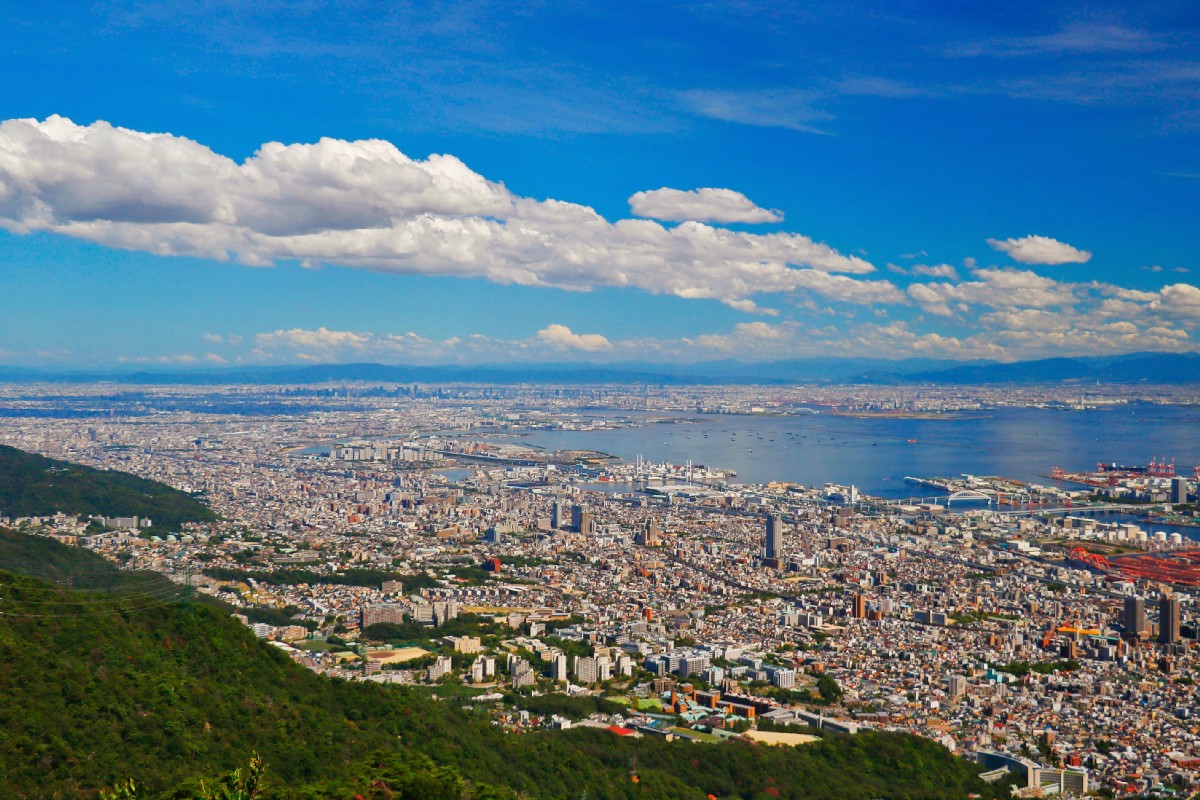 Rokkosan or Mt Rokko (六甲山) is a range of mountains in Hyogo Prefecture with the highest peak at 931 meters. There are numbers of facilities for visitors on this mountain including an observatory offering panoramic views of Kobe and Osaka. It's known as one of the best spots for night views in Japan which is often called "Ten Million Dollar Night View". The summit of the mountain can be accessed by cable car from city center or Arima Onsen town.
7. Akashi Kaikyo Bridge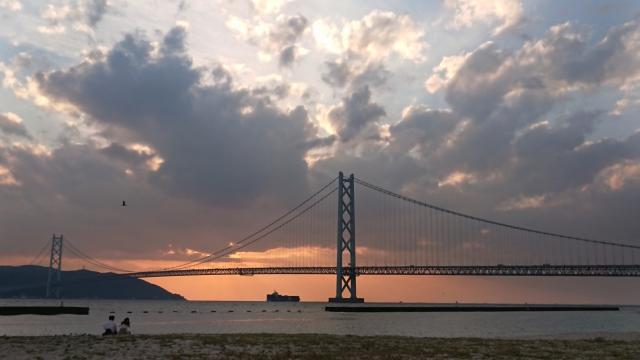 Akashi Kaikyo Bridge (明石海峡大橋) is the world's longest suspension bridge (3,911 m) that connects the mainland of Japan and Awaji Island across the Akashi Strait. The bridge has an observatory and a path, The Maiko Marine Promenade at 50 m above the sea, and visitors can observe the interior of the bridge as well as the Akashi Strait and Osaka Bay. The bridge has over 1,000 LED lights that illuminates in different colours in each season from the sunset to 23:00.
8. Nada Sake Brewery
Nada district in Kobe is one of the most famous places for producing Sake in Japan, and there are numbers of historic Sake breweries gather within this area. If you wish to explore the history and culture of Sake in Nada district, I'd highly recommend to join the Sake Brewery Tour, which allows you to visit some of the greatest Sake breweries in Nada with tasting many types of top-quality Sake and the guided tour in the neighbourhood.
9. Sorakuen Garden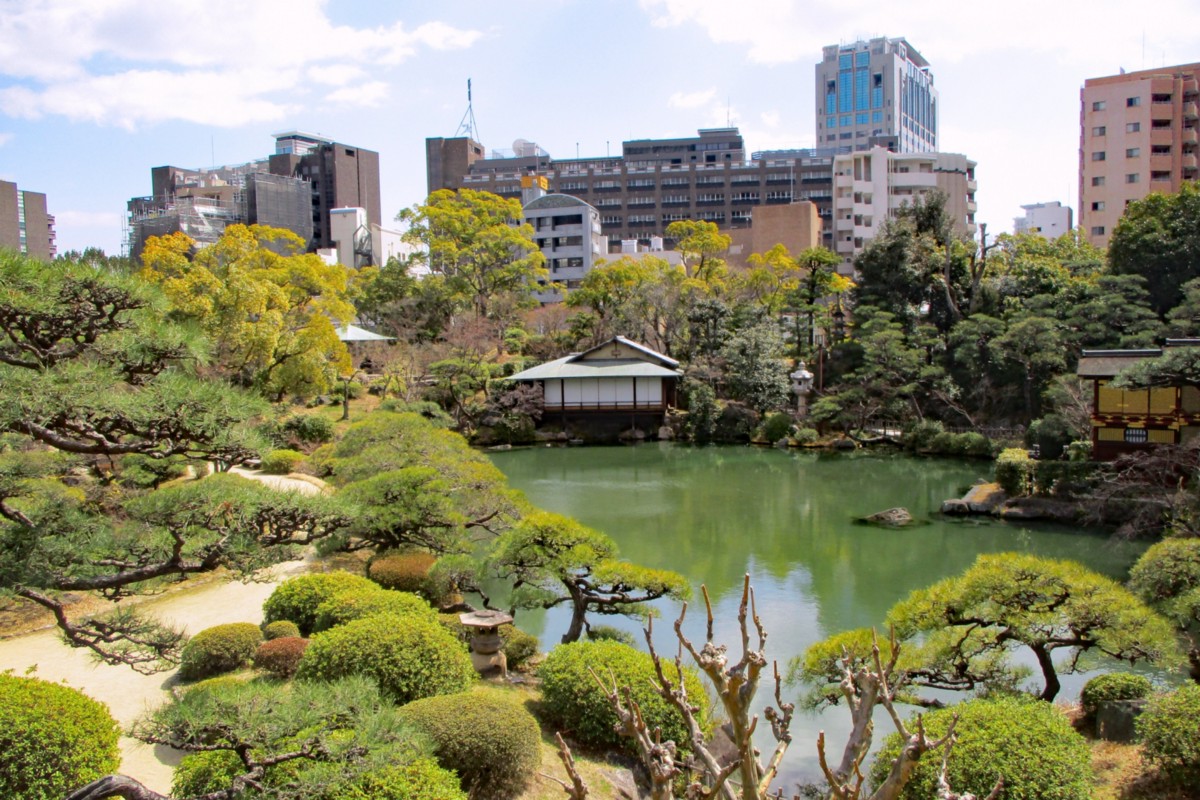 Sorakuen (相楽園) is a pleasant and peaceful landscape garden located in the heart of Kobe City. The garden used to be a part of the residence of Kodera Yasujiro, but opened to public in 1941. This 2 ha spacious park/garden is formed with traditional Japanese gardens with Western style architecture. The garden is a popular place especially for Azalea viewing in spring and coloured leaves in autumn.
10. Arima Onsen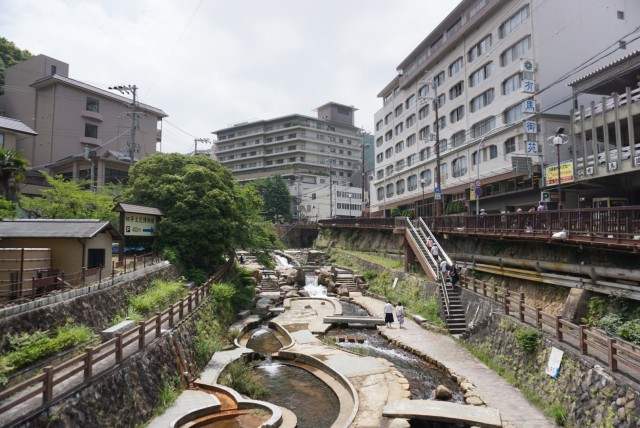 Arima Onsen (有馬温泉) is a popular hot spring town in the outskirts of Kobe City. Although it's within the city limits, the town is situated behind Mt Rokko and surrounded by rich nature, and it's a popular day-trip destination from the city. Arima Onsen is one of the oldest Onsen towns in Japan with over 1,000 year-old history. There are two types of spring water in this Onsen town: Kinsen "Gold Spring" with yellow-brown-ish coloured water containing iron and salt and Ginzan "Silver Spring" with clear colour containing radium and carbonate.
11. Kobe Luminarie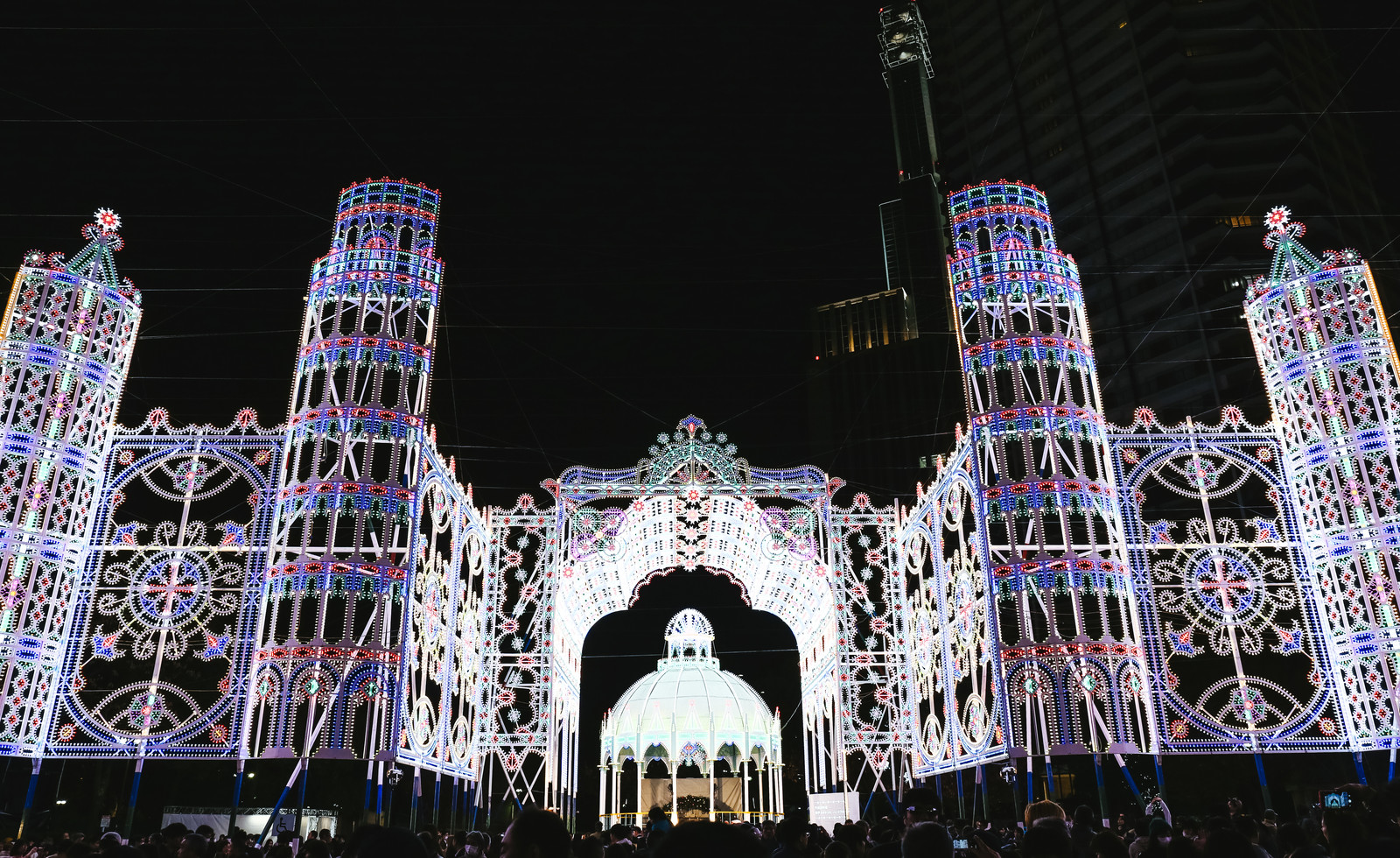 Kobe Luminarie (神戸ルミナリエ) is a light festival held in Kobe City in December annually. The event originally started in 1995 to commemorate the Great Hanshin Earthquake. The colourful and gorgeous light installations which are designed by Japanese and Italian artists are displayed at multiple locations within the city. The event invites a few million visitors every year.
Date: December
12. Koshien Stadium
Koshien (甲子園) is a home stadium of Hanshin Tigers, a popular professional baseball team in Japan. Hanshin Tigers is known for having the most passionate and enthusiastic fans, and numbers of games are held at the Koshien Stadium with exciting and energetic atmosphere. If you are a baseball fan, you should definitely grab a chance to experience the Japanese baseball culture!
13. Hyogo Prefectural Museum of Art
The Hyogo Prefectural Museum of Art (兵庫県立美術館) is a modern and contemporary art museum located in Nada-Ward in Kobe City, and it was opened in 2002. The museum was built as part of Kobe's recovery program after the Great Hanshin Earthquake in 1995, and the building was designed by Ando Tadao, one of the greatest Japanese architects of all time who has designed numbers of notable buildings in Japan and abroad including Tokyo Skytree and Chichu Art Museum on Naoshima Island. The museum displays a large selection of paintings, prints, sculptures and other artworks by both foreign and Japanese artists, and also hosts several temporary exhibitions through the year.
14. PEANUTS HOTEL
The first ever PEANUTS themed hotel, PEANUTS HOTEL opened in Kobe City, Japan in 2018. Guests can experience the world of PEANUTS with adorable characters such as snoopy, and there are 18 rooms in total with all different designs.
More info:
If you are wondering what to do in Hyogo, check this article below!
▶︎Top Things to Do in Hyogo
Thanks for reading! Kobe is one of the most attractive and enjoyable cities in Japan, and it's accessible from popular cities in Western Japan such as Kyoto and Osaka. For more information about Hyogo Prefecture and nearby attractions, please check out the listed articles below, too!
▽Related Articles▽
▼Editor's Picks▼
---