BT21 Cafe in Japan 2021
BTS x LINE FRIENDS' BT21 Character Cafe in Tokyo, Osaka and more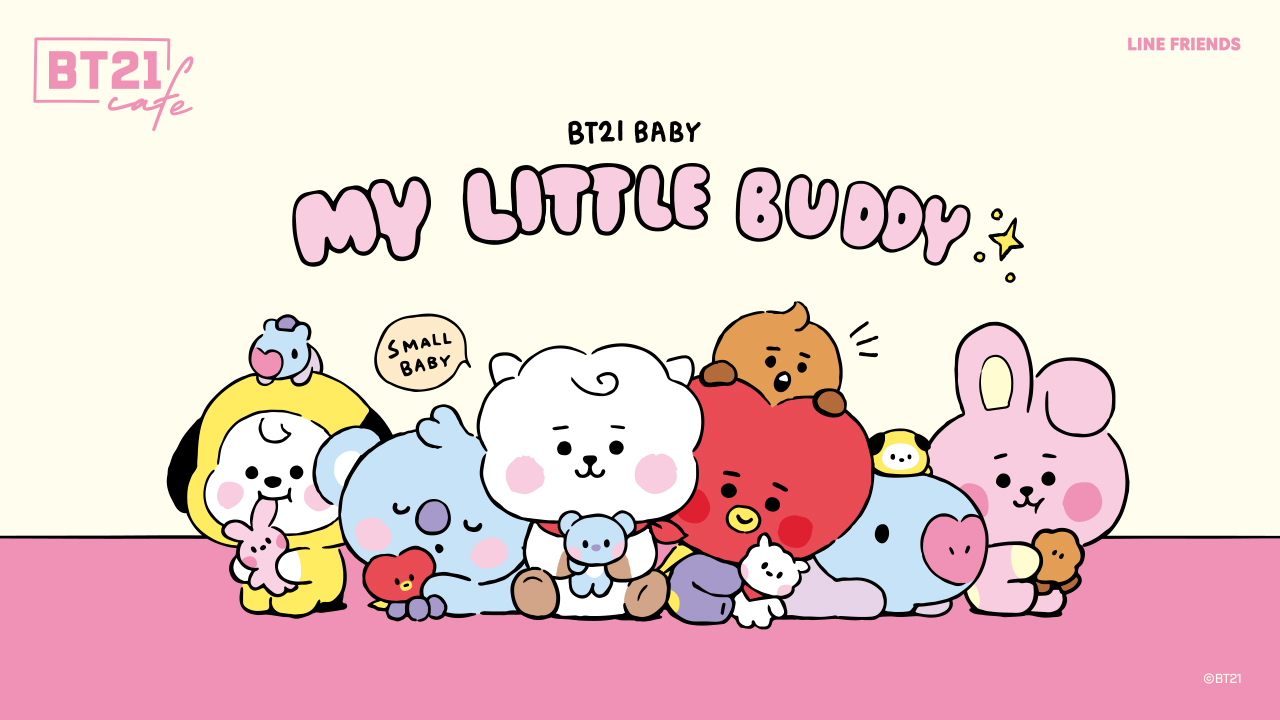 BT21 is a group of animated characters created in a collaboration between phone app LINE and K-pop boy group BTS. BT21 consists of 8 characters (KOYA, RJ, SHOOKY, MANG, CHIMMY, TATA, COOKY, VAN) that represent each member of BTS and ARMY (BTS fans), they are all loved by BTS fans worldwide. Even non BTS fans may recognize these character from LINE app stickers or merchandise that are widely sold in many ranges.
Over the past few years, the pop-up cafe of BT21 appeared several times in Japan with new and original menu as well as limited-edition merchandise.
In 2021, the 9th BT21 Cafe will open at 6 locations in 5 cities across Japan with the theme of "MY LITTLE BUDDY". The special menu inspired by Asian dining offers creative and instagram-worthy food collaborated with the adorable baby version of BT21 characters.
Let's check out the special menu and cafe merchandise available at BT21 Cafe in 2021 summer!
-Food and Drink Menu
▲ left to right
KOYA Gapao Rice 1,870 yen
RJ Omu Stew 1,870 yen
▲ left to right
SHOOKY Loco Moco Don 1,870 yen
MANG Coconut Green Curry 1,870 yen
▲ left to right
CHIMMY Chicken over Rice 1,870 yen
TATA Bibimbap 1,870 yen
COOKY Sushi Bowl 1,870 yen
▲ left to right
Parfait (Melon,Grapefruit, Mango) 1,540 yen
Mini Parfait (Melon, Grapefruit, Mango) 550 yen
▲ left to right
Milk Drink (Blueberry, Strawberry, Mango) 990 yen
Fizzy Fruit Tea 990 yen
Fluffy Cafe Latte 990 yen
-Cafe Merchandise
▲ left to right
Tin Badge 660 yen
Acrylic Keyring 770 yen
▲ left to right
Clear File 440 yen
Clear Pouch 1,320 yen
Tin Badge Case 1,320 yen
▲ left to right
Clear Sticker 770 yen
Acrylic Stand Coaster 1,320 yen
Milk Caramel 1,080 yen
<<9th BT21 Cafe MY LITTLE BUDDY>>
-Tokyo Omotesando Venue
Location: TOKYO BOX cafe&space Omotesando Hills Store
Date: 22 July to 28 August 2021
-Tokyo Shinjuku Venue
Location: BOX cafe&space Lumine Est Shinjuku Store
Date: 22 July to 22 August 2021
-Yokohama Venue
Location: Collabo_Index Lumine Yokohama
Date: 22 July to 29 August 2021
-Aichi Venue
Location: NAGOYA BOX cafe&space A
Date: 26 August to 26 September 2021
-Osaka Venue
Location: kawara CAFE&DINING Shinsaibashi Store
Date: 29 July to 29 August 2021
-Okinawa Venue
Location: OKINAWA BOX cafe&space
Date: 22 July to 20 August 2021
Pre-booking (650 yen + tax) is available on the official website: https://2021-1.box-cafe.jp/
©BT21
---
For more information about upcoming events in Japan, please check out these articles, too!
▽Related Articles▽
▼Editor's Picks▼
---