10 Best Korean Makeup and Skincare Brands
10 most popular Korean cosmetics brands you can buy in Japan!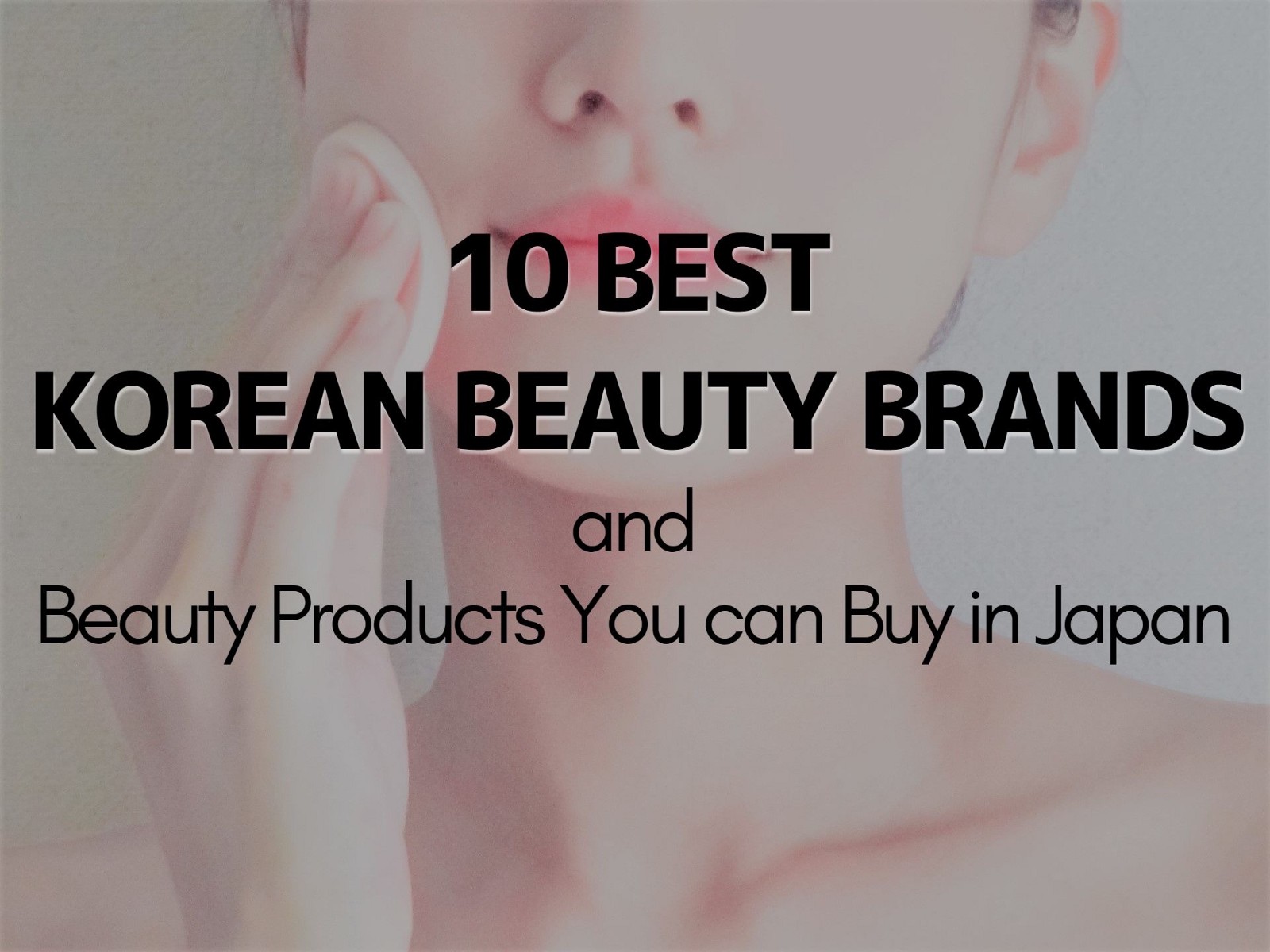 Korean skincare and makeup products are great value for money, and highly popular among Japanese. A lot of Korean beauty brands and their beauty products are available in Japan.
We are sharing the 10 popular Korean cosmetics brands which are accessible in Japan today.

---
1. 3CE (Three Concept Eyes)
3CE (3 Concept Eyes) is produced by popular Korean fashion brand "STYLENANDA". Their cosmetic products are popular for their cute designed packages. Many people review that the 3CE makeup products have vibrant color that does not fade off easily. In addition to this functionality, the cute instagram-worthy packaging is winning many young people's hearts.
The brand offers a collection of highly safe skincare series and skin-whitening products. Specifically, "White Milquidro Cream" (it is also called "Uyu Cream". Uyu means "cow milk" in Korean) has a high demand. It is a skin-whitening cream which contains protein from cow milk. It is moisturizing, and brightens up your skin tone.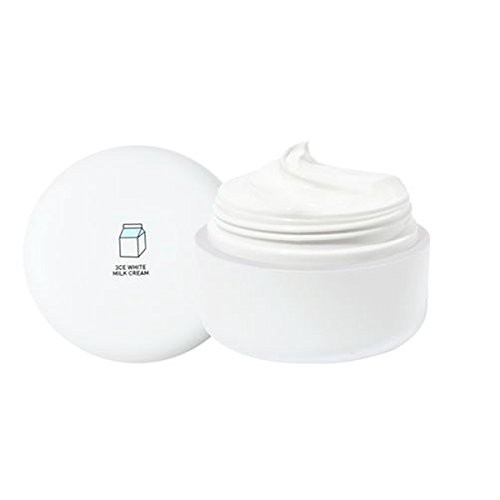 White Milk Cream 50g: JPY3,840(Tax included)
Currently, there are two official stores of STYLENANDA where you can shop 3CE products: Harajuku Flagship Store (Map: http://bit.ly/2nBMpRX) and ISETAN SHINJUKU (Map:http://bit.ly/2nwyxbe )
Official Website: https://stylenandaen.com/product/list_3ce_main.html
2. ETUDE HOUSE
ETUDE HOUSE is popular among teenage girls and women in their twenties. The concept is "princess" and the package is pink, girly and cute looking. The brand has many shops across Japan. They have various kinds of makeup and skincare products such as base make-up, foundation, lip gloss, face wash and toner. Their long-lasting lip tint, "Dear Darling Water Gel Tint (Ice Tint)" and BB cream which doesn't look cakey in spite of its great coverage.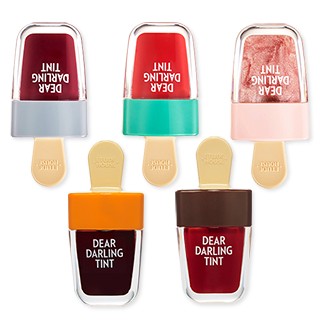 Dear Darling Water Gel Tint (Ice Tint): JPY756/each(Tax included)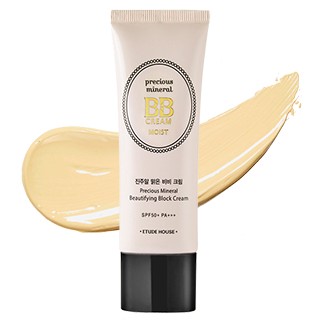 Precious Mineral BB Cream Moist 45g : JPY1,490(Tax included)
Official Online Shop : https://www.etudehouse.com/jp/ja/
3. MISSHA
MISSHA is known as the front-runner of inexpensive cosmetics products. MISSHA's popular products are skin care products and base make-up which use natural ingredients to make. Their BB cream, which function as primer, foundation, sunscreen and serum, is used and loved by many people.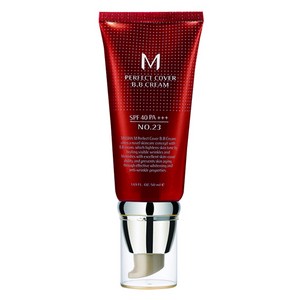 MISSHA BB Cream UV (№23)[SPF40 PA+++] : JPY2,580(Tax included)
Official Online Store: http://www.misshajp.com/
4. THE FACE SHOP
THE FACE SHOP offers a wide range of beauty products including inexpensive makeup items, merchandise in collaboration with animated characters, and plant-based natural skincare products. Even though their products are fairly affordable, the brand tries hard not to put chemicals into any products and use mostly natural ingredients. This makes products gentle for skin. All the products are made to rejuvenate the original beauty of your skin.
Their BB cream is very popular in Japan. It has 5 functions: Primer, moisturizing cream, foundation, sunscreen, concealer. Another top-selling product is "The Therapy" series which is produced in Italian traditional method and works for anti-aging.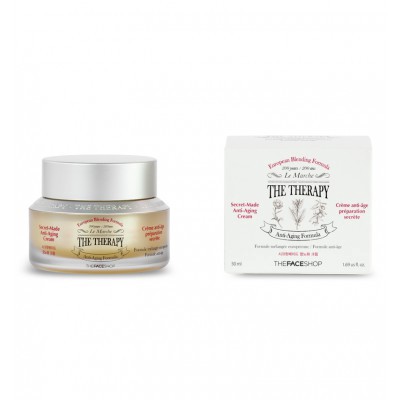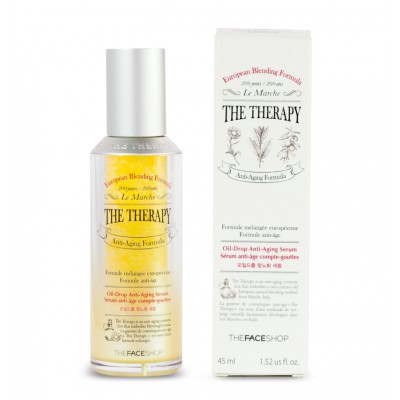 The Therapy Secret Made Anti-Aging Cream 50ml: JPY3,410(Tax included)
The Therapy Oil Drop Anti-Aging Serum 45ml: JPY2,950(Tax included)
Official Online Store : https://thefaceshopny.com/en/
5. innisfree
Innisfree is a natural skincare brand from Jeju Island. This brand makes their product by using various kinds of plant-based ingredients. Their skincare products are not only good for your skin, but it is really functional as well. Many people with different ages use the products for its benefits.
The Green Tea Serum in the green tea series using green tea seeds is especially popular. Applying a skin lotion after the serum makes the lotion sink in better to your skin and makes your skin feeling soft and smooth.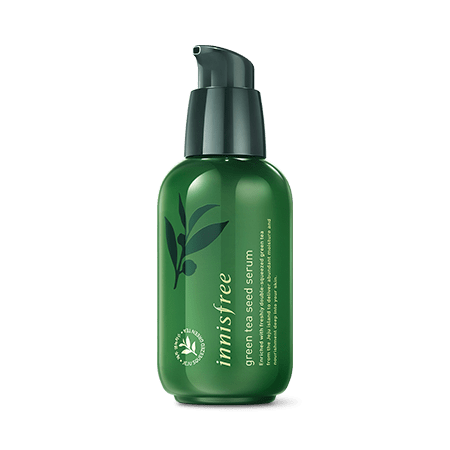 The green tea seed serum 80ml: JPY3,120(tax included)
There are currently three official stores in Tokyo (Map: http://bit.ly/2vDMMzI)
Official Online Store :http://www.innisfree.com/jp/ja/main/index.do
6. SKINFOOD
The concept of this organic cosmetic brand is "You are what you eat. Healthy skin starts with food." SKINFOOD uses fruits and vegetables for their skincare and makeup products, which are believed to be good for your body such as honey, berries, grapes, tomatoes. Making the best use of their skincare research, which has been conducted for over 50 years, their products are gentle for skin and have a skin-brightening effect.
It is great for sensitive skin as well. Popular products are Rice Masks, Face Masks containing Black Sugar Scrubs and black pomegranate skin lotion. Currently, there are over 20 stores across Japan.
Rice Mask Wash off 100g : JPY1,728(Tax included)
Black Sugar Perfect Essential Scrub 2X 210g : JPY2,808(Tax included)
Black Pomegranate Toner 180ml: JPY3,850(Tax included)
Official Online Store : http://www.skinfood.co.jp/
7. IOPE
The world's very first cushion foundation (cushion type of make-up sponge absorbing foundation) was made by this Korean beauty brand, IOPE. Producing cosmetics products in the idea of combining medical science and cosmetic called "Cosmedical". Their cushion foundation called "Air Cushion" can be applied evenly to your skin. It gives your skin a natural glow despite of its high coverage.
Although there are no official stores in Japan, the products of IOPE can be found at most of @cosme stores in Japan!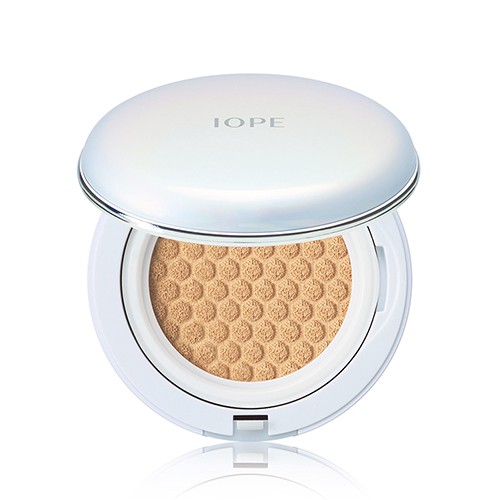 Air Cushion Cover Foundation: JPY3,240(Tax included)
Official Online Store: https://www.iope.com/int/en/index.html
8. banila.co
banila.co is a Korean beauty brand producing mainly base make-up products like base cream, BB and CC Cream, liquid foundation. Their high-quality cosmetics products are composed by green tea and herbs, which cover your pores and wrinkles, making your skin soft and moisturized.
Applying "banila.co Prime Primer Finish Powder" to the parts of your face where it gets oily throughout the day, after applying your foundation, the oil absorbent powder absorbs the produced oil. This makes your skin oil-free and keeps your make up away from melting.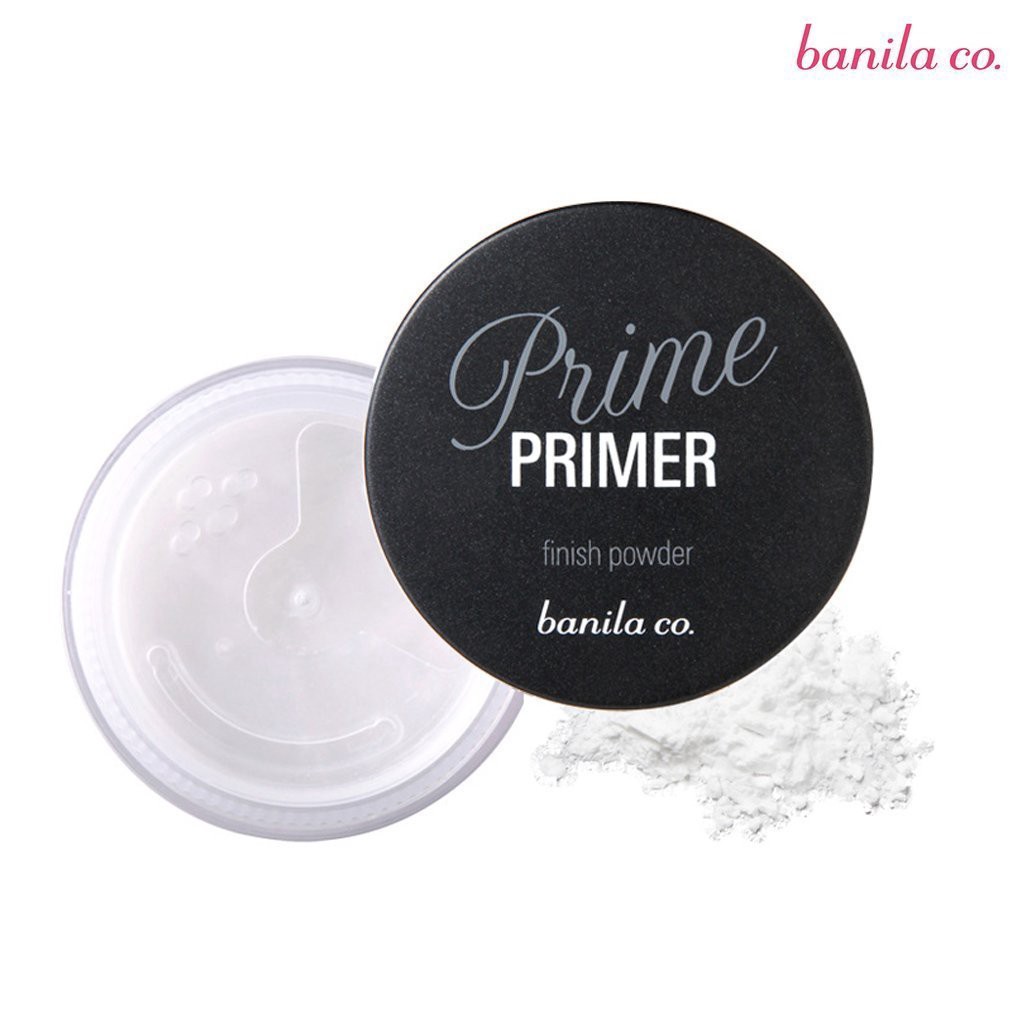 banila.co Prime Primer Finish Powder 12g : JPY2,292(Tax included)
Official Online Store: https://banilausa.com/
9. It'S SKIN
It'S SKIN is one of the "doctor's cosmetic brand" and dermatologists have participated in the process of development.
This brand uses natural ingredients. They have unique and wide range of skin care products that can be chosen by skin type. Especially, the series "d'escargot" using snail component is the most popular. They have a huge range of different products such as skin lotion, face mask, primer and BB cream.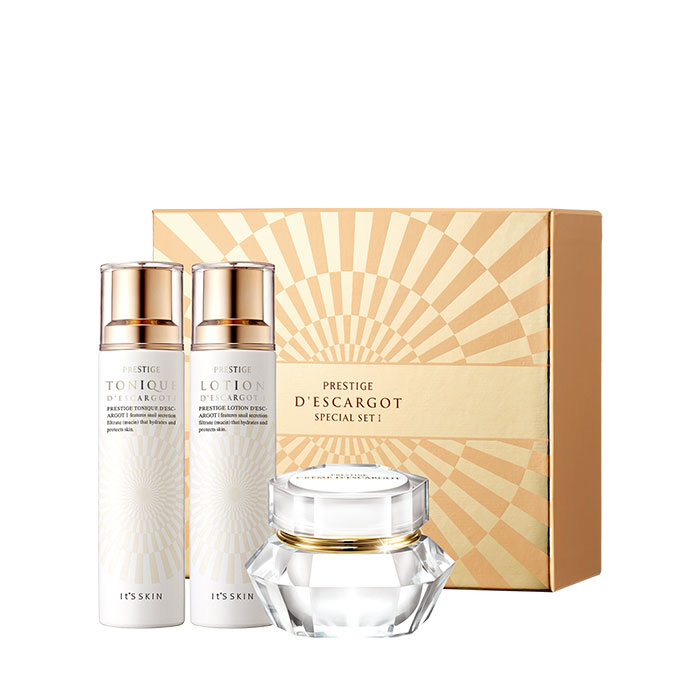 It's Skin Prestige D'escargot Special SetⅠ
Official Website: http://www.itsskin.com/
10. Sulwhasoo
Sulwhasoo is a luxury cosmetics brand by the biggest Korean beauty manufacturer, "AMORE PACIFIC". The brand puts their efforts into producing anti-aging makeup. Many women in their 40s and 50s who want their skin to be hydrated and glowing are giving great credits about their beauty products. It is a topic of Japanese people's conversation because of a Japanese models' recommendation.
The serum before using skin lotion, "First Care Activating Serum EX", "balancing water" with the best skin absorbance, "radiance energy mask" with detox and skin-lightening effect are the popular products by them.
First Care Activating Serum EX 90ml :JPY12,473(Tax included)
Sulwasoo Essential Balancing Water 125ml:JPY5,925(tax included)
Radiance Energy Mask 80ml/Radiance Energy Mask 80ml: JPY7,350(tax included)
Official Website : https://us.sulwhasoo.com/
---
Did you enjoy the list ? As you can see from some BB creams by Korean beauty brands that we mentioned, the popularity of Korean cosmetic brands was triggered by the introduction of BB cream.
The attractiveness of BB cream is that it is very functional. You don't need anything to prime or sunscreen your face with when you use BB cream. It completes all the base makeup with only one product. BB cream stands for "Blemish Balm", which means it makes your skin less-irritated.
It also eases your skin trouble and you don't feel much burdening even when wearing make-up for a long period of time as well as making your skin smooth and ready for the make-up. Using the cream can be beneficial with people with sensitive skin. Other than sensitive skin, it is effective for damaged skin, redness of your skin and irritated acne prone skin.
Korean beauty brands are producing so many kinds of their original BB cream. All of them have a difference in ingredients, so this could be the best chance to try out new Korean makeup!

---
▽Wanna keep up with Japanese trends?▽
---
For more beauty products you can buy in Japan, please check out these articles! We introduce more of best trendy cosmetics products from Japan!
▽Related Articles▽
▼Editor's Picks▼
---