5 Best Korean Restaurants in Shin Okubo, Tokyo's Koreatown
What to Eat in Shin Okubo, the Korean Town in Tokyo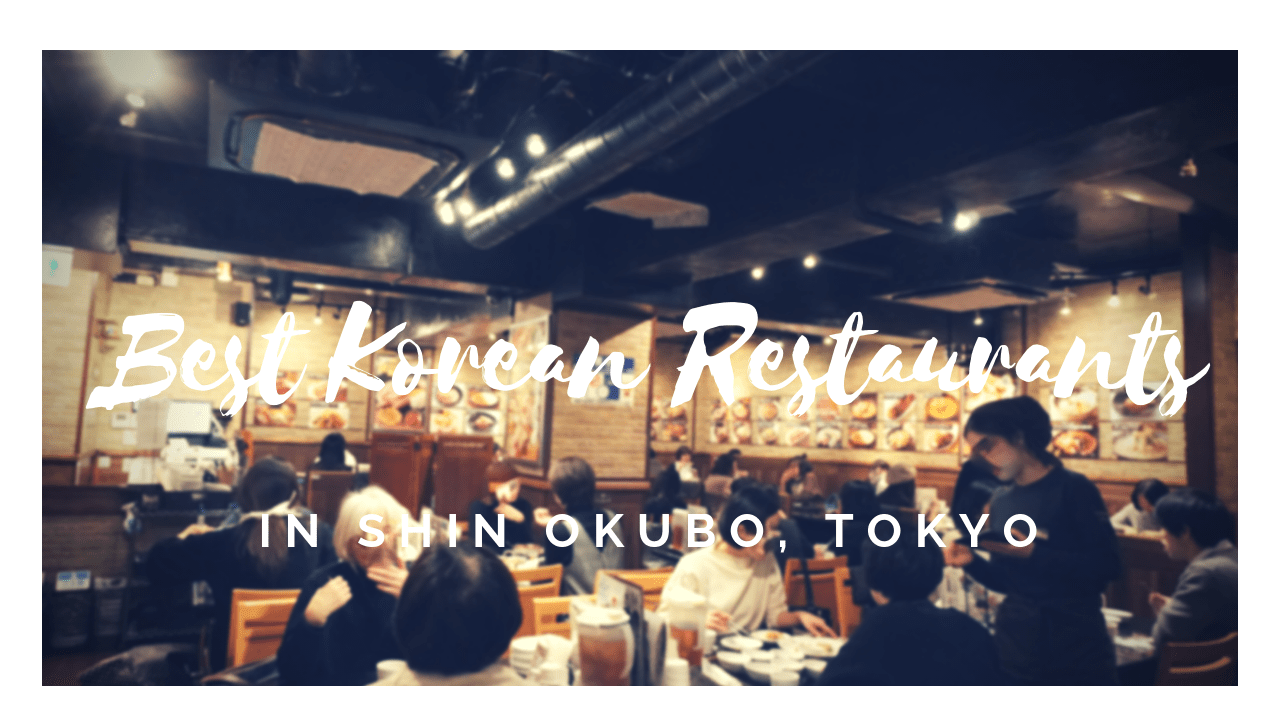 The biggest Korean Town in Tokyo, Shin Okubo is home to countless Korean food restaurants. From Korean BBQ to trendy Cheese Dak Galbi, check out the best Korean restaurants in Shin Okubo, Tokyo.
Hello, everyone!
Currently, there is a big South Korean boom in Japan and the young generation is obsessed with cool South Korean culture such as K-pop groups (BTS, BLACKPINK, TWICE, etc), K-beauty and fashion. In Tokyo, there is a place called "Little Korea" in Shin Okubo/Okubo area, and it's now the most trendy and vibrant area in the city. This Tokyo's largest Korean Town are lined with countless Korean shops and restaurants. Moreover, it's very accessible from Shinjuku area, one of the most popular districts among tourists.
One of the most attractive things about South Korea is their delicious food. Delicious and healthy Korean food is especially popular among women in Japan, and if you love spicy food, surely you'll be in love with Korean cuisine. Shin Okubo is definitely the best area to try Korean food in Tokyo, and usually restaurants are more affordable than other areas in Tokyo. In this article, I'd like to introduce some of best Korean restaurants in Shin Okubo area, Tokyo. So let's check them out 🙂
1. Shijan Dak Galbi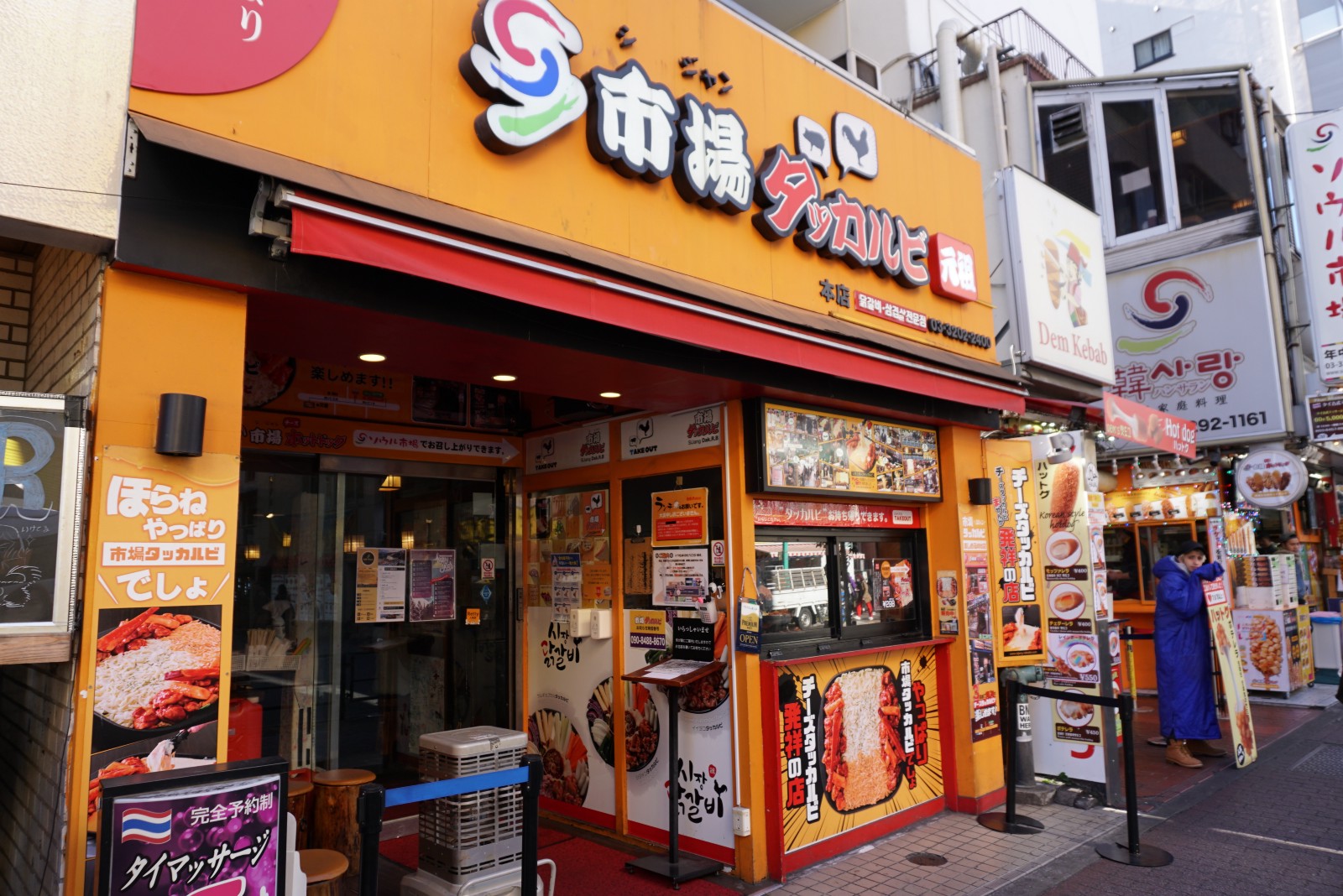 Shijan Dak Galbi (市場タッカルビ) is the restaurant where you can eat delicious "Cheese Dak Galbi", which is currently the biggest food trend in Tokyo! Dak Galbi is grilled chicken and vegetable in sweet and spicy sauce. As the name suggests, Cheese Dak Galbi is Dak Galbi served with a large amount of cheese in a hot pot. The melting cheese stretches from the pot when you take chicken, and this unique view become a sensational hit on social media.
Shijan Dak Galbi is one of the most crowded restaurants in town. I'd also recommend their lunch deal which comes with various kinds of free refill side dishes.
Access: 4 mins walk from JR Shin Okubo Station
Hours: 10:30~24:00 (Lunch 10:30~15:00)
2. Macchan
Macchan (味ちゃん) is a popular Korean restaurant which currently has two stores in Shin Okubo area. The most popular dish in the restaurant is Samgyeopsal (Korean pork belly BBQ), and Macchan is especially known for the thick pork belly. If you have already tried Samgyeopsal in other Korean restaurant, you will be amazed by the thickness of the pork belly served at Macchan. It literally looks like steak!
The meat is grilled by the shop staff in front of you, and cut in portion. I'd recommend you to wrap the piece of pork belly with Sanchu lettuce with spicy sauce and toppings like Kimchi and Namul as you like.
Access: 3 mins walk from JR Shin Okubo Station
Hours: 11:00~24:00
3. Tonchang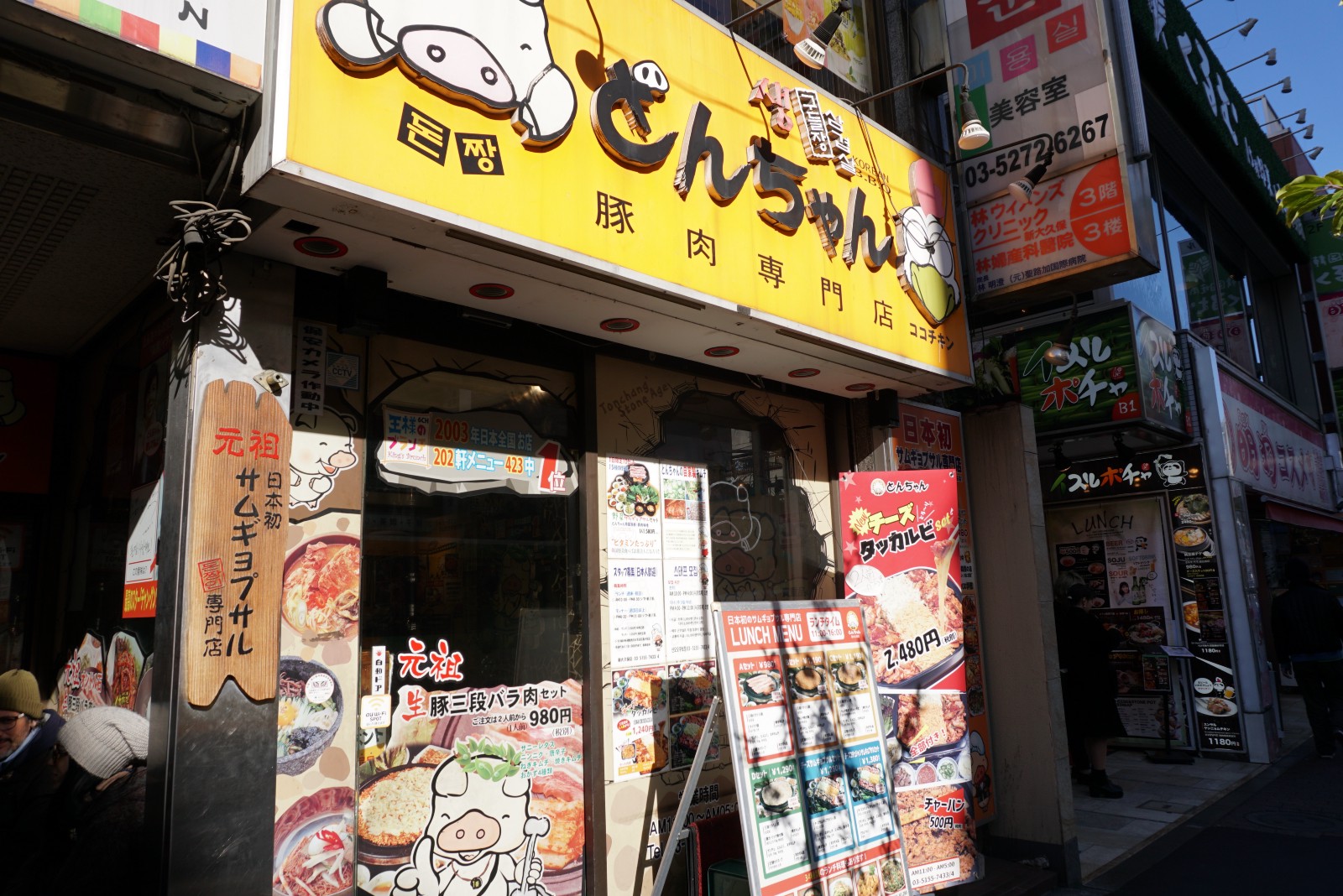 When it comes to Samgyeopsal (Korean pork belly BBQ), Tonchang (とんちゃん) is the first choice in Shin Okubo area. It's apparently the first restaurant in Japan specializing in Samgyeopsal, and currently has over 10 stores in Tokyo. Tonchang offers 8 small side dishes with free refill along with the pork belly. Just be careful not to eat too much side dishes so you have space for main meat (LOL)!
Samgyeopsal is served with domestic pork, and dishes are grilled by shop staff in front of you. Try the meat with Sanchu lettuce with spicy toppings! Another popular dish on the menu is "Fried Rice" which are cooked on the same iron plate after cooking meat. Add cheese and egg for extra topping! It's a perfect dish to finish off the BBQ meal 😉
Access: 2 min walk from JR Shin Okubo Station
Hours: 11:00~4:00 am (Lunch 11:00~16:00)
4. Tomato
Tomato (韓国家庭料理 トマト) serves authentic home cooking style Korean dishes, and it's located about 6 mins walk from JR Shin OKubo Station. The restaurant is especially popular among young Korean students in Tokyo, and apparently numbers of Korean celebrities have visited there in private.
The most popular dish on Tomato's menu is "Samgyeopsal" the Korean style pork BBQ which can be enjoyed with all you can eat course. Other than that, various kinds of authentic Korean dishes are available at the restaurant such as hot pot dish which is recommended especially during cold winter, and Chijimi, the Korean savory pancake.
Access: 6 mins walk from Shin Okubo Station
Hours: 24 Hours (Lunch 11:00~16:00)
5. Delica Ondoru Shin Okubo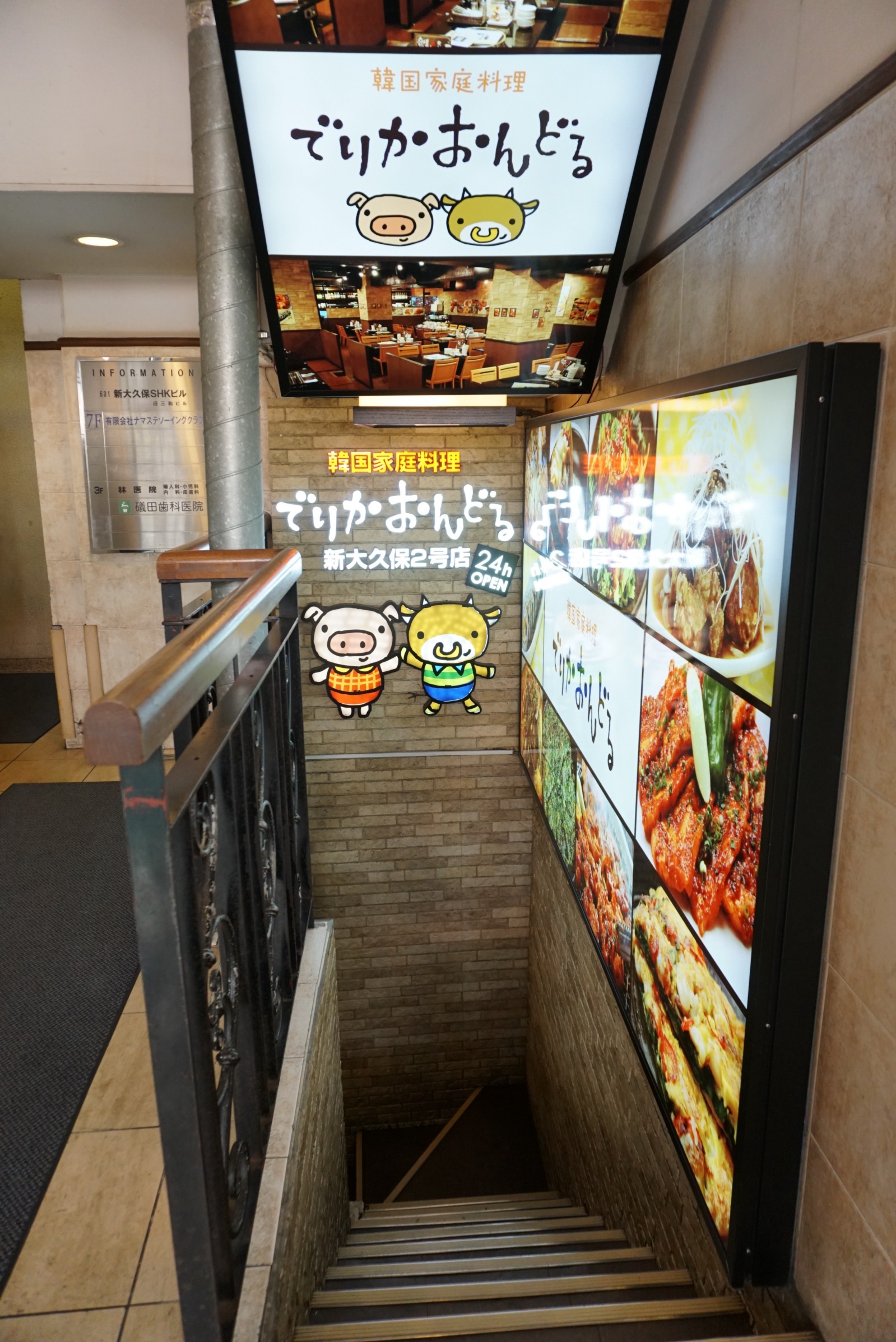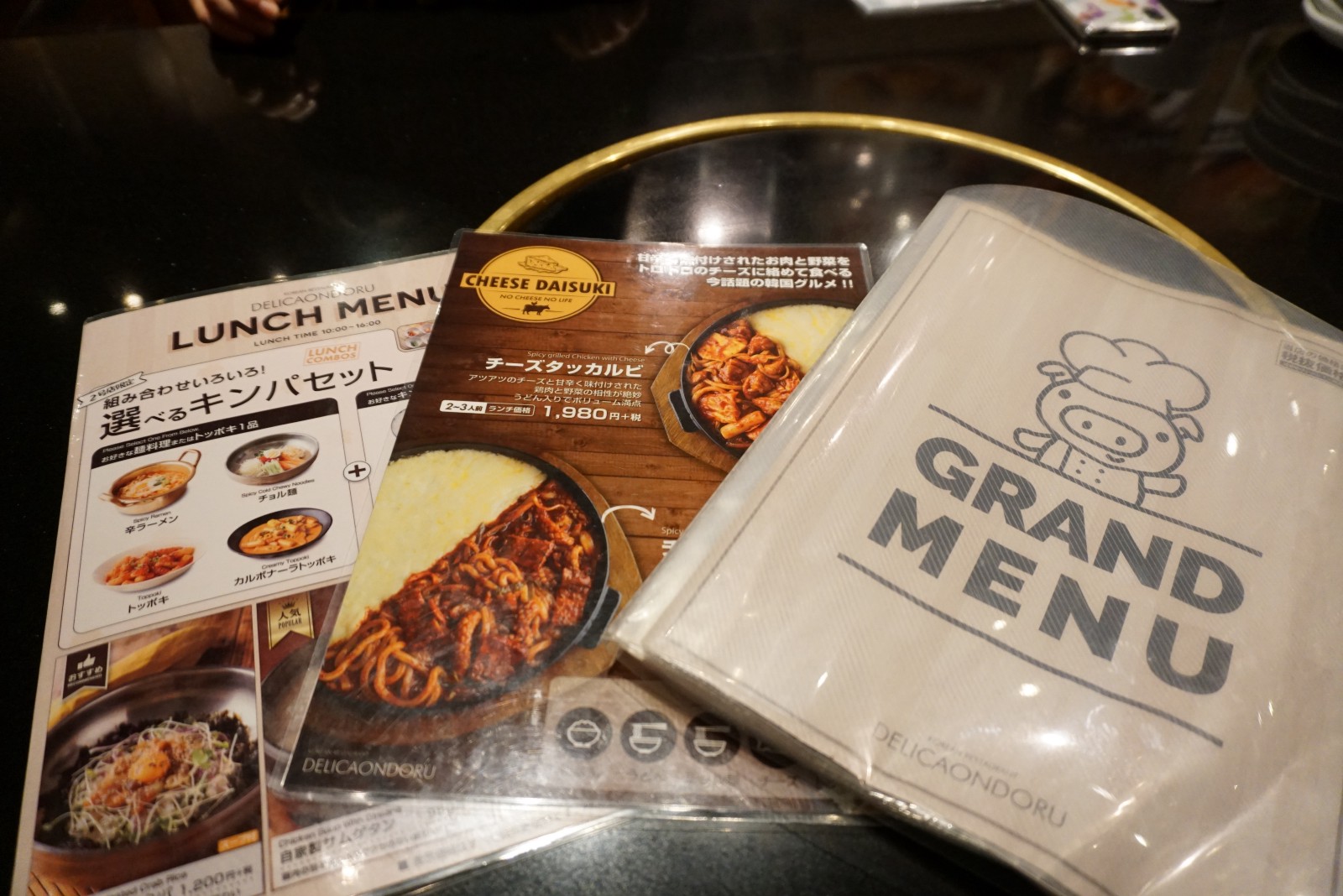 Delica Ondoru (でりかおんどる) is one of the most popular Korean restaurants in Tokyo which has currently two stores in Shin Okubo area.
The other day, I have visited the Delica Ondoru Shin Okubo no.2 store. I went there around 12:30 pm and the restaurant was already full, and there were people lining up to get seats. One of the attractive things about Delica Ondoru is that the menu has a huge variety of authentic Korean dishes such as hot pot dishes, bibimbap in hot stone bowls and the lunch meal comes with kimbap (Korean rolled Sushi). The popular Cheese Dak Galbi is also available at this restaurant. 6 kinds of side dishes including kimchi and namul are served on the house with free refills. The authentic Korean dishes are served in generous portion, and it's recommended to share a few different dishes in you are in a group. I had a bowl of spicy noodle with kimbap, and it was really tasty and surprisingly affordable!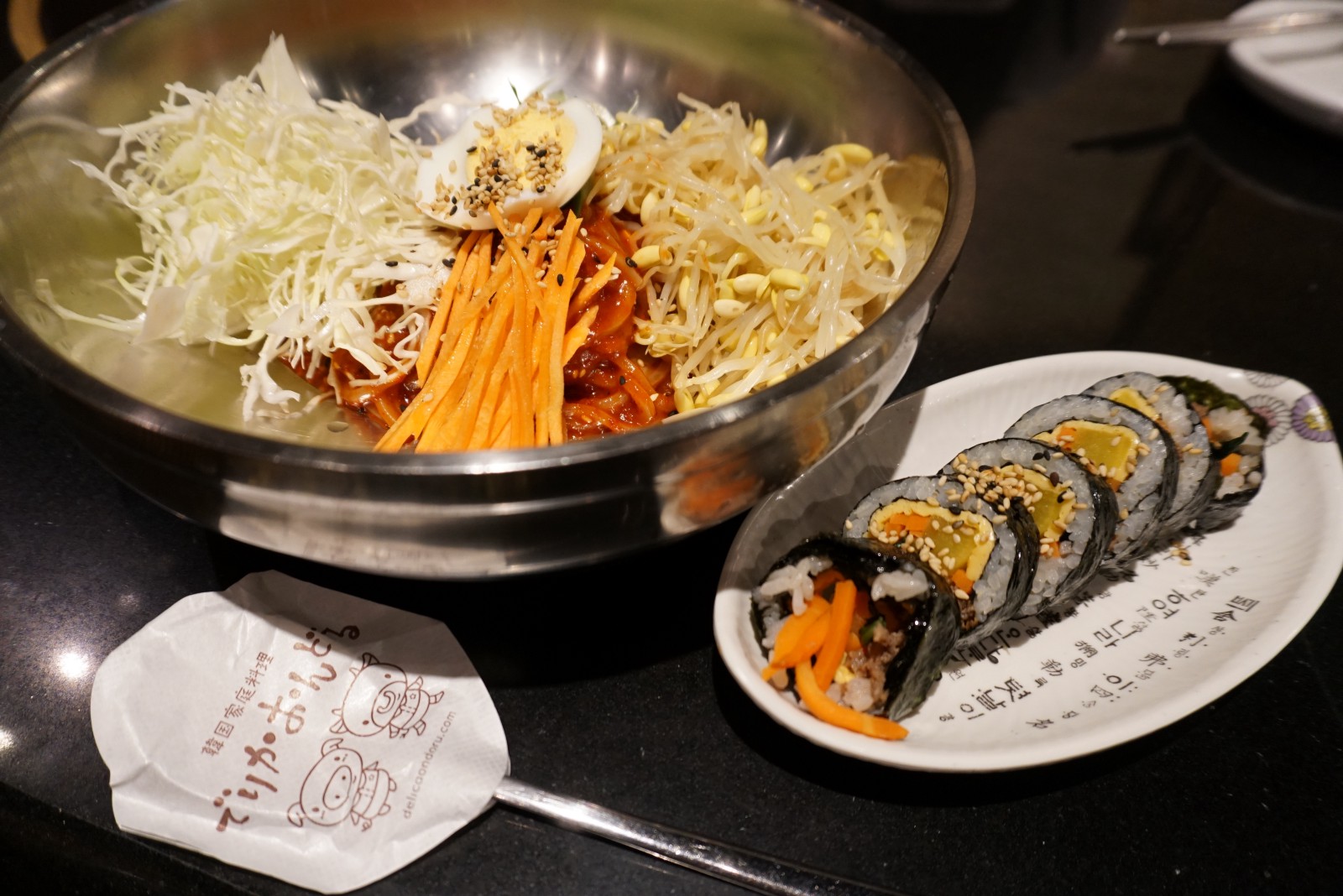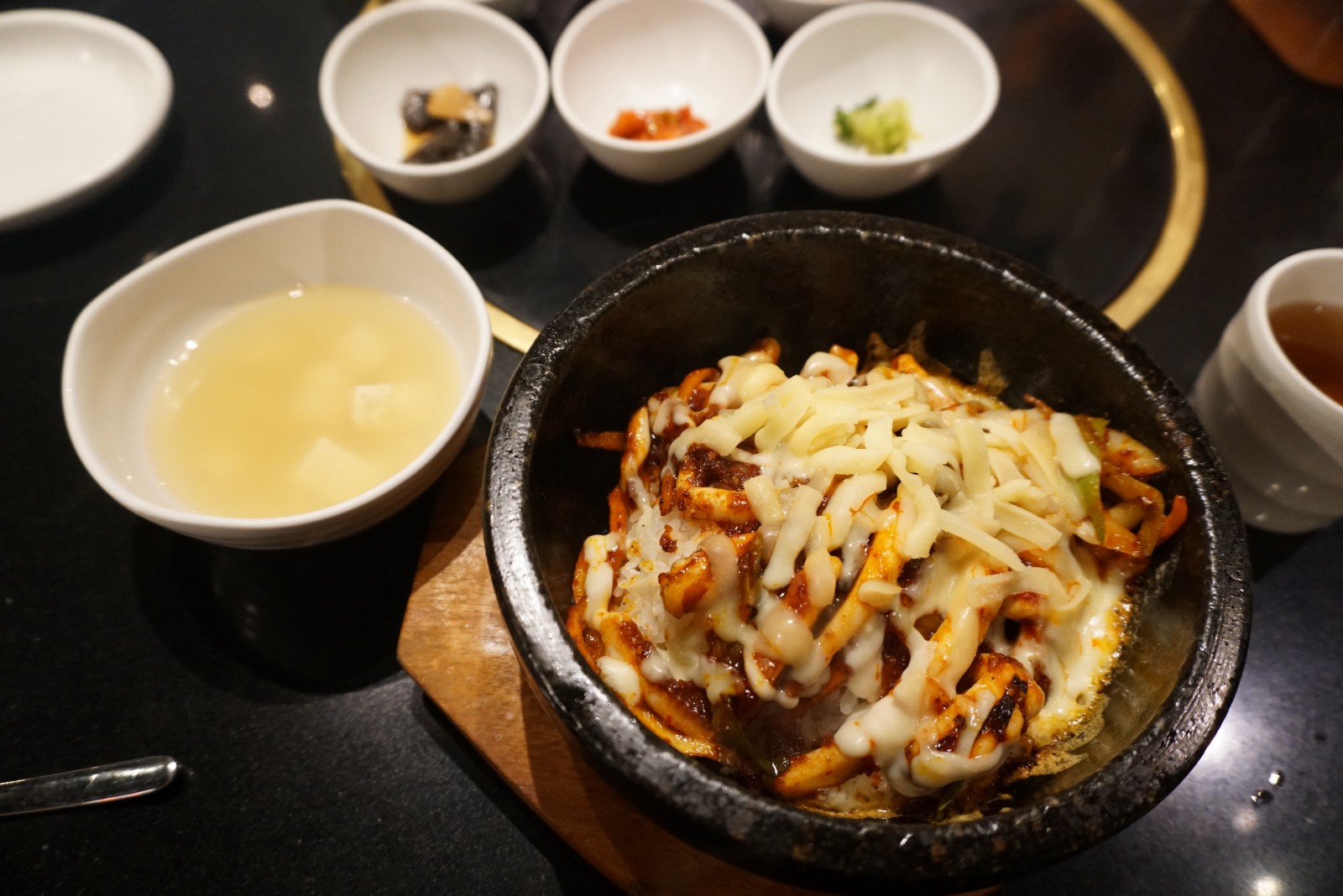 Access: 3 mins walk from JR Shin Okubo Station
Hours: 24 hours
---
How did you enjoy the list?? In Shin Okubo, there are many authentic Korean restaurants that make you feel like being in South Korea! How about taking a quick trip to Korea while being in Tokyo?? I'd highly recommend you to visit Shin Okubo for unique experiences as well as delicious Korean food!
For more information about food culture in Tokyo, you may wanna check out these articles, too!
▽Related Articles▽
▼Editor's Picks▼
---