Best Japanese Powder Sunscreens
Must-Buy Powder Sunscreens in Japan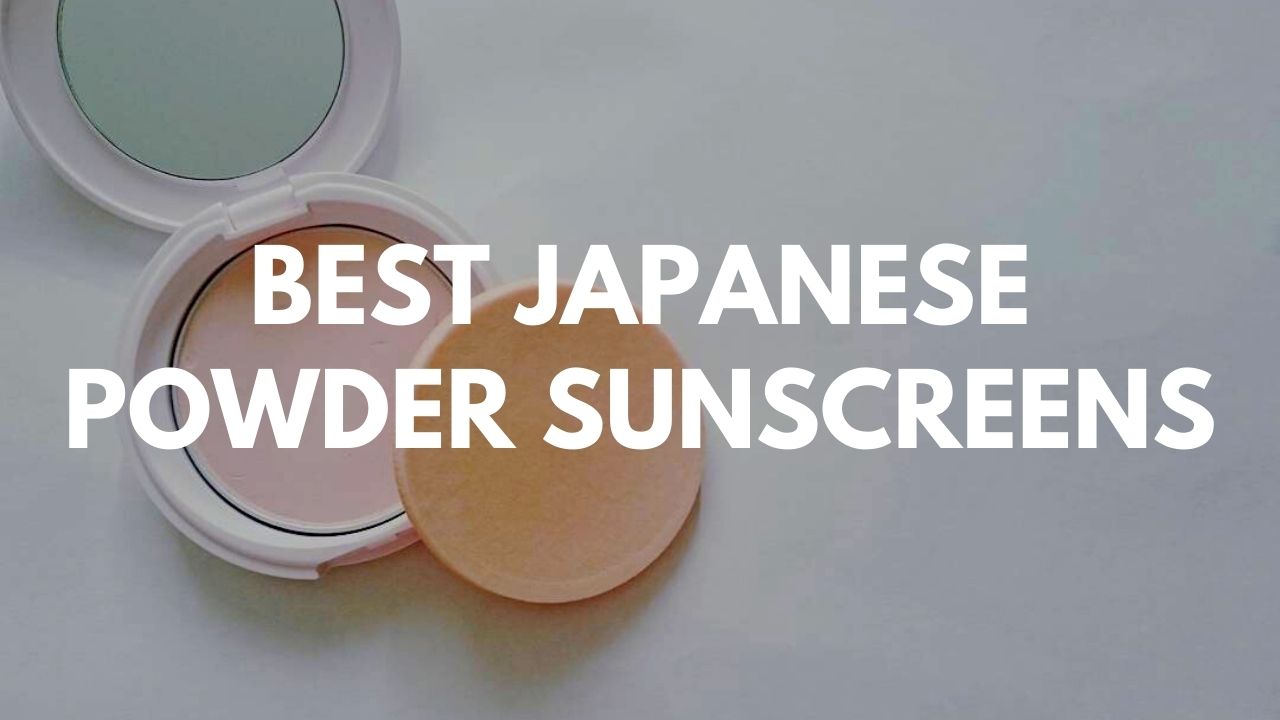 Sunscreen is one of the most popular categories of Japanese skin care products, and Japanese sunscreens are known for being high-quality, effective and great value for money. There are various types of Japanese sunscreens available in shops such as cream, gel, lotion, stick, spray, long-lasting, gentle-formula and more. You can pick a right sunscreen from a wide selection depending on your skin type or situation.
The type of sunscreens that I highly recommend for daily use is powder. Ideally, sunscreen should be re-applied every 2–3 hours, but regular lotion sunscreens might be heavy to carry around and too sticky to apply over and over. On the other hand, powder sunscreens are compact to carry and easy to apply without your hands getting greasy. They provide a mattifying effect and keep your skin smooth and comfortable. Some of powder sunscreens also offer light coverage and even out skin complexion.
Powder sunscreens may not be your primary sunscreen, but they are great products to be used for re-application or touch-up. I'd highly recommend to have one in your makeup bag and suggest you to substitute powder sunscreen with loose powder during summer or outdoor activities.
Powder sunscreens have been becoming more and more popular in Japan these days, and many products are now available by various cosmetics brands. In this article, I'd like to introduce some of the best Japanese powder sunscreens. So let's take a look!
1. Privacy UV Face Powder 50
Privacy UV Face Powder 50 (プライバシー UVフェイスパウダー50) is a powder sunscreen with powerful UV protection yet gentle formula that can be used safely for sensitive skin. The translucent powder can be applied over makeup and do not make your skin too powdery nor white. It features sebum absorbing powder to prevent oily skin and makeup smudging. It contains beautifying ingredients such as hyaluronic acid, collagen and vitamin C derivative. You can also apply in on body.
SPF 50+/PA++++
Price: 1,320 yen 【Shop Online】
2. CEZANNE UV Clear Face Powder
CEZANNE UV Clear Face Powder (セザンヌ UVクリアフェイスパウダー) is one of the top-selling drugstore cosmetics products in Japan today. This The light and silky pressed powder with SPF provides the bright and clear look while protecting the skin from UV damage. It features "Clear Veil Powder" and "Skin Dullness Correcting Powder" that makes your skin look smooth and bright. It also absorbs excess sebum. It contains 12 types of beauty serum ingredients to nourish the skin. Available with 4 colours: Light Beige/Light/Natural/Lavender.
SPF 28/PA+++
Price: 748 yen【Shop Online】
3. TRANSINO UV Powder
TRANSINO UV Powder (トランシーノ 薬用UVパウダー) is a medicated UV powder with powerful sun protection and great lobgevity. With a single application, it corrects uneven skin tone and promotes smooth and clear skin. It's waterproof formula and durable to water and sweat. It's blended with beautifying powder that provides luminous, glossy finish and helps makeup to stay longer. It contains skin soothing and moisturizing ingredients. In addition, it protect the skin with UV rays and PM2.5.
SPF 50/PA++++
Price: 3,300 yen【Shop Online】
4. ORBIS Sunscreen Powder
ORBIS Sunscreen Powder (オルビス サンスクリーン(R) パウダー) is a powder type sunscreen with ultimate UV protection and water proof effect. It features Sebum Clear Powder that absorbs sebum and keeps the skin smooth and shine-free. It's water-, sweat- and sebum-proof and suitable for both daily and leisure use. While providing strong UV protection, the lightweight powder provides natural coverage and won't look cakey when you retouch over makeup. It's unscented and allergy tested which is suitable for all skin types even sensitive skin. Available with 2 shades: Natural and Lucent.
SPF50+/PA++++
Price: 1,782 yen (refill), 737 yen (case), 330 (puff)【Shop Online】
5. TIME SECRET Mineral Medicated Pressed Powder
TIME SECRET Mineral Medicated Pressed Powder (タイムシークレットミネラル 薬用プレストパウダー) is a pressed powder that has a high coverage and powerful UV protection. It covers blemish and visible pores, gives the skin a natural luster and creates a smooth-looking skin. It prevents makeup creasing and dryness. The anti-pollution and skin-friendly mineral powder can be removed easily with regular soap. Available with 4 shades that can be chosen from according to your skin tone
SPF 50+/PA++++
Price: 1,980 yen
6. Clear Last Face Powder High Cover N
Clear Last Face Powder High Cover N (クリアラスト フェイスパウダー ハイカバー N) is a multi-function tinted face powder that acts as foundation, concealer, face powder and sunscreen. It corrects uneven skin tone and the skin complexion and redness. With the "Block Coating Formula", it prevents makeup creasing due to sweat and excess sebum. It's gentle formula and contains several moisturizing ingredients. Available with 3 shades.
SPF40/PA+++
Price: 1,650 yen
7. ETVOS Mineral UV Powder
ETVOS Mineral UV Powder (エトヴォス ミネラルUVパウダー) is a chemical-free sunscreen powder made of minerals and beauty ingredients. The product is free of surfactant, mineral oil, silicon, tar pigment, fragrance, paraben, alcohol and UV absorber. It protect the skin from various lights causing damages and dryness on the skin including UV rays, blue light and near infrared rays. The after sun care ingredients are newly formulated to treat the skin even after being exposed to the lights. The powder is lightly tinted which covers pores and the skin tone for a beautiful and transparent look. It absorbs excess sebum and keeps the smooth skin for hours.
SPF 50/PA++++
Price: 3,080 yen 【Shop Online】
If you are a fan of Japanese beauty products, I'd recommend you to check out the online beauty store Kokoro which offers a wide range of Japanese beauty products with worldwide shipping. Visit their website (Kokoro: http://bit.ly/32HfNbi) to check more Japanese cosmetics products! Free shipping is available when you spend over 40 USD 🙂
Thanks for reading! Which powder sunscreens do you want to try? If you are into Japanese sunscreens, I have more articles introducing the latest & top-selling sunscreen products with different variations, so please check them out!
▽Related Articles▽
▼Editor's Picks▼
---