Best Japanese Makeup Products with SPF Protection
Best Sunscreen Makeup Products in Japan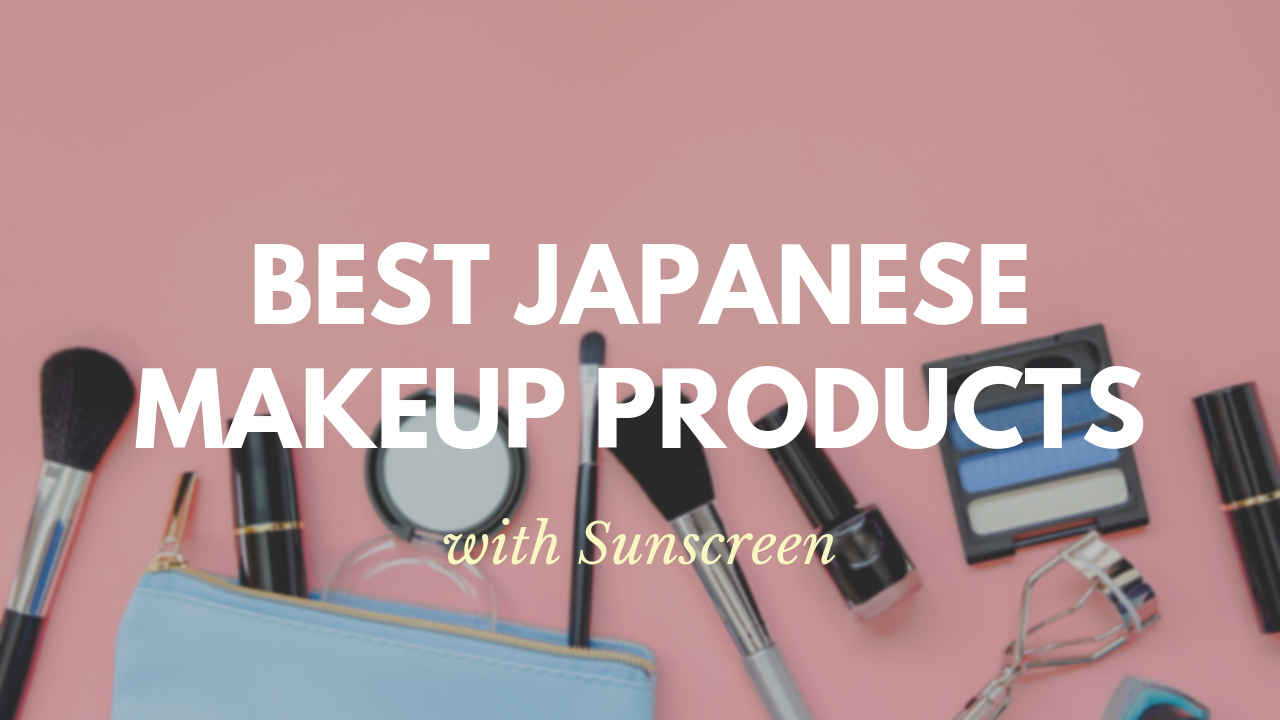 Wearing sunscreen could possibly be the most effective way to protect your skin from the sun, but if you want to give yourself a extra sun protection, there are some makeup products that have SPF protection. The sunscreen makeup products are available in various formula in these days and they perform well in both ways for makeup and sun protection.
In this article, I would like to introduce some of the best Japanese makeup products with SPF protection including base makeup and lipsticks. Let's check out the best life-saving makeup products with sunscreen effect to protect your skin against the UV damage and keep the flawless look at the same time!
---
-Lip Balms
Lips are one of the most sensitive parts of our body and they tend to get severe damage and dryness caused by UV rays. So it's very important to give them a good care by using skin care products which are specialized in lip care. Nowadays, many lip makeup products have multiple functions such as sunscreen and intensive lip care ingredients so that you can complete the skincare and makeup routines at once!
SHISEIDO UV Lip Color Splash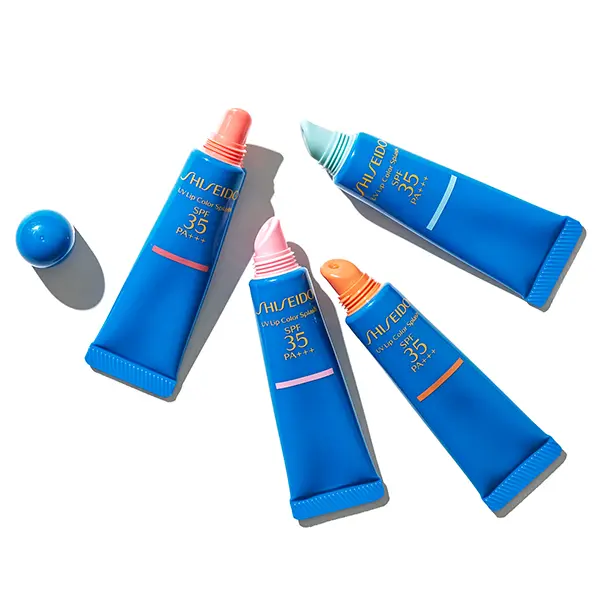 SHISEIDO UV Lip Color Splash (SHISEIDO UVリップカラースプラッシュ) is a lip protector that protects your lips from UV rays while giving moisture and translucent colour. It features the "Clear Defence Technology" with sunscreen agents that protect the skin while being transparent. It has a fresh and light texture and the luster increases under the light, making it perfect for outdoor scenes. Available with 4 colours.
SPF35/PA+++
Price: 2,750 yen
CANMAKE Stay On Balm Rouge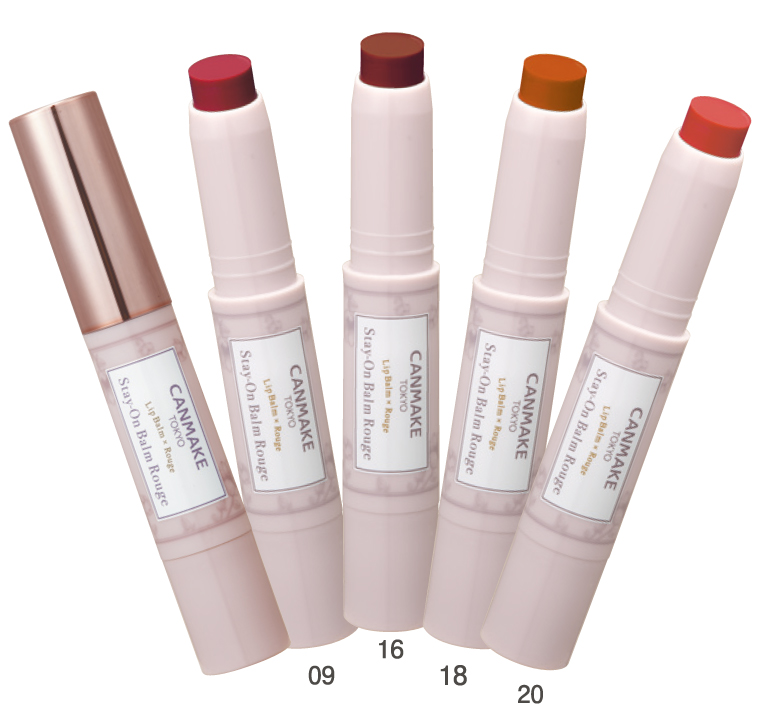 CANMAKE Stay On Balm Rouge (キャンメイク ステイオンバームルージュ) is a multi-purpose lip balm that acts as a moisturizing lip balm, pigmented lipstick, shiny lip gloss and UV protector. The tinted lip balm creates a thin and flexible layer over the lips and provides a natural gloss and a non-stick, comfortable feeling while protecting them from dryness and UV rays. It contains several beautifying and moisturizing ingredients to keep your lips plumps and moist. Over 10 shades are available.
SPF11/PA+
Price: 638 yen
NIVEA Deep Moisture Lip
NIVEA Rich Care & Color Lip (ニベア リッチケア&カラーリップ) is a top-selling tinted lip balm series with sun protection. It contains 3 kinds of beauty ingredients and gives lips a nourishment, and make them plumped and glossy. With a smooth and melty texture, it gently repairs dry and damaged lips. It's available with 8 trendy and attractive shades that can be chosen according to your skin tone.
SPF20/PA++
Price: 700 yen
-Face Makeup Products
The sun care routine is very important to do daily, not only during summer. It's to protect your skin from the damage caused by UV rays and also to keeps your skin look bright, smooth and flawless. Here are the face makeup products that you can use daily as one of your essential makeup items and protect your skin from the sunlight.
Shigaisen Yoho Non Chemical Whitening UV Cream
Shigaisen Yoho Non Chemical Whitening UV Cream (紫外線予報 ノンケミカル薬用美白UVクリーム) is a medicated sunscreen cream with skin brightening effect. This multi-function sunscreen can act as sunscreen, moisturizer and makeup base. It contains vitamin C derivative that suppresses the production of dark spots and freckles. The long-lasting, waterproof formula absorbs excess sebum and prevents makeup from creasing. It's non-chemical formula and free of UV absorber, colorant, fragrance, mineral oil, paraben and alcohol which can be used for delicate skin.
SPF50+/PA++++
Price: 2,530 yen [Shop Online]
Sekkisei White CC Cream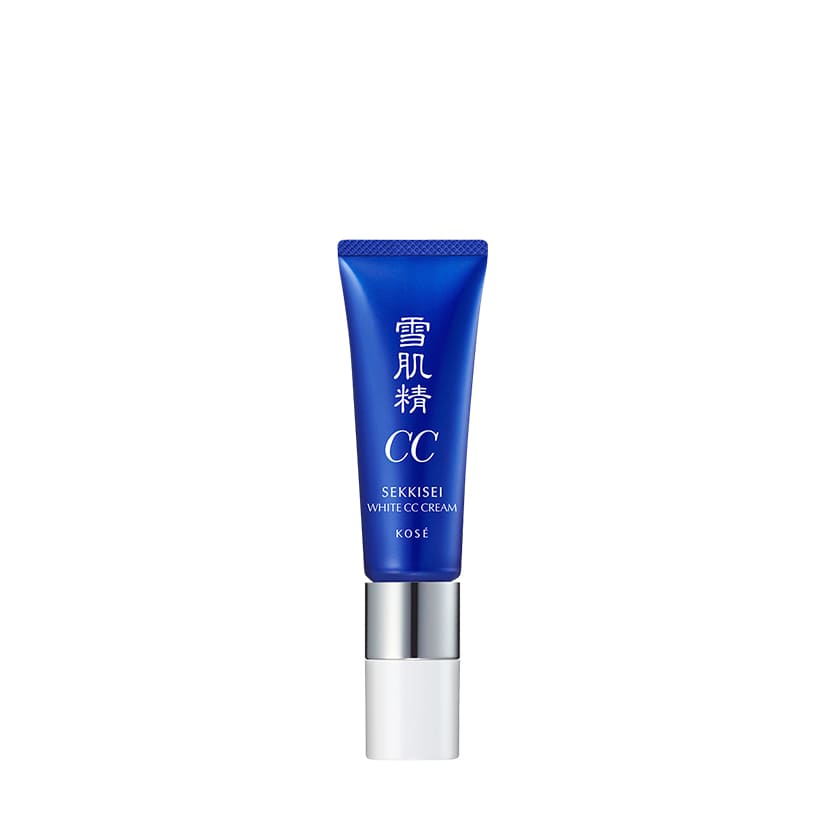 Sekkisei White CC Cream (雪肌精ホワイト CCクリーム) is a moisturizing CC cream that gives a great skin care and makeup benefit. It acts as a beauty serum, emulsion, face cream, sunscreen, makeup primer and foundation, and delivers excellent hydration and translucency to the skin. It covers skin's unevenness and pores, and brightens up a skin tone naturally. It offers powerful UV protection, preventing blemishes and freckles due to sun damage.
SPF50+/PA++++
Price: 2,860 yen
MAQuillAGE Dramatic Skin Sensor Base NEO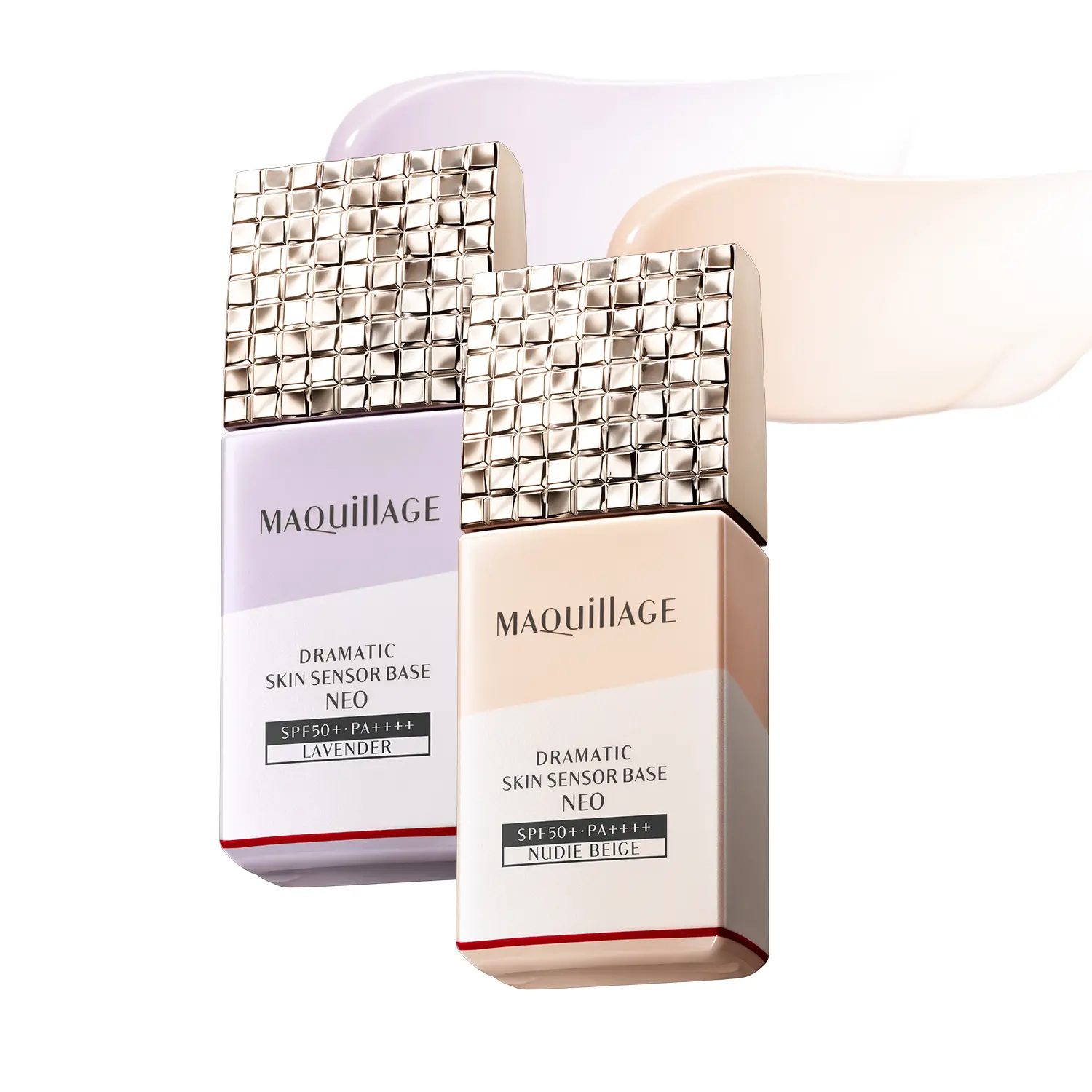 MAQuillAGE Dramatic Skin Sensor Base NEO (マキアージュ ドラマティックスキンセンサーベース NEO) is a makeup primer with a powerful UV protection and skin care ingredients. It prevents both shiny and dryness and keeps the skin comfortable throughout the day. As you apply, it creates ultra-thin veil over the skin, instantly covers visible pores and adds translucency, and makes the foundation stay in a place for up to 13 hours. It's available with 2 shades: Nudy Beige for a natural finish and Lavender for brightening up the skin tone.
SPF50+/PA++++
Price: 2,970 yen
Only Minerals Medicated Whitening Foundation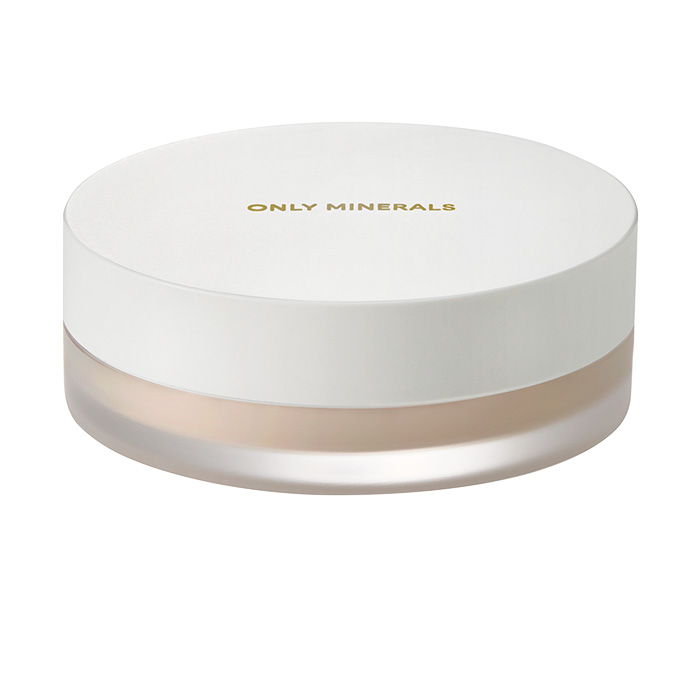 Only Mineral Medicated Whitening Foundation (オンリーミネラル 薬用ホワイトニングファンデーション) is made from 100% premium minerals and medicated whitening ingredients. It provides a reliable coverage for dark spots and dullness and helps enhance skin's natural glow while giving a whitening skin care effect and protecting from UV rays. It's all-mineral formula and free of petroleum-based surfactants, mineral oil, synthetic fragrance or dyes, parabens, slicone, talc, UV-absorbing agents and nanoparticles.
SPF50+/PA+++
Price: 4,950 yen
CEZANNE UV Silk Cover Powder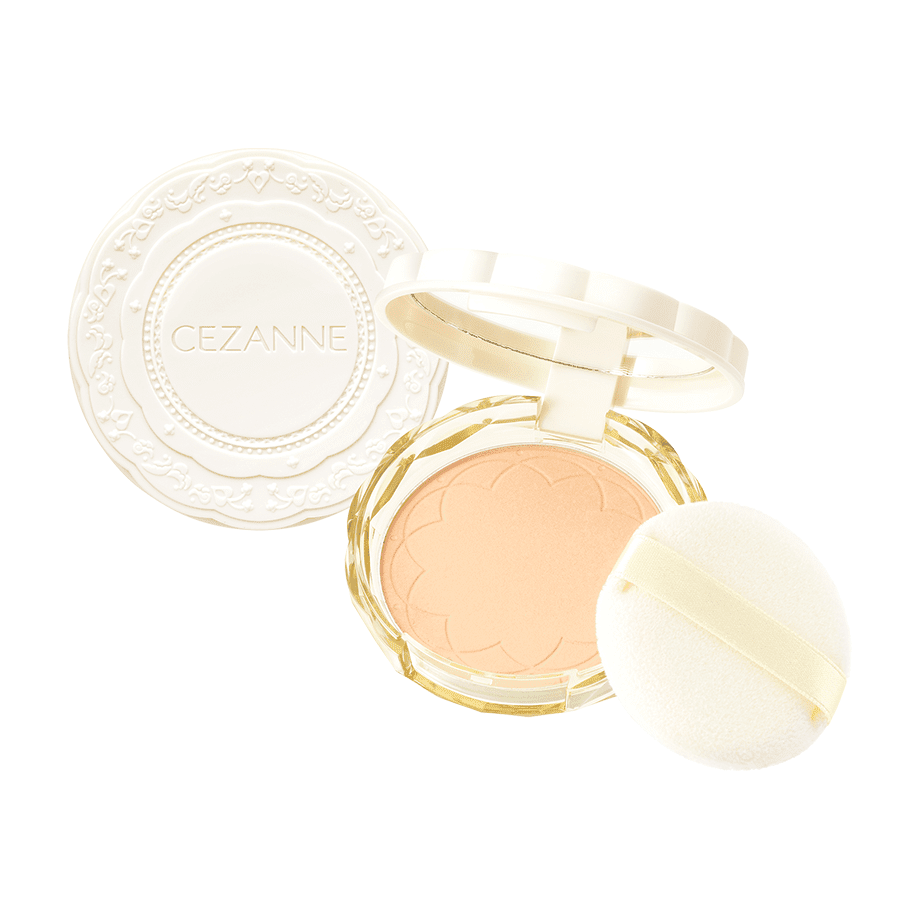 CEZANNE UV Silk Cover Powder (セザンヌ UVシルクカバーパウダー) is a face powder with powerful sun protection factor. It covers pores and dullness, and creates a smooth semi-matte finish without cakey feeling while protecting your skin from UV rays. It's non chemical formula and blended with 16 kinds of beauty ingredients.
SPF50+/PA++++
Price: 748 yen
ALLIE Chrono Beauty Color On UV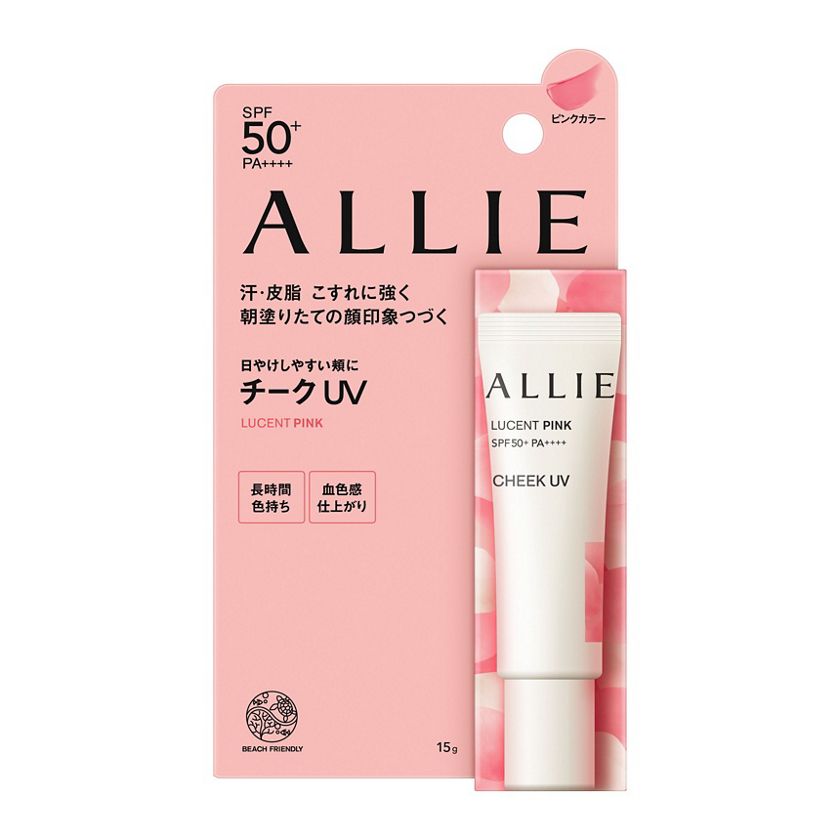 ALLIE Chrono Beauty Color On UV (アリィー クロノビューティ カラーオンUV) is a sunscreen designs for cheeks. The tinted sunscreen acts as a sunscreen and cheek blush and enhances a natural complexion while protecting from the UV rays. It features the new "Color UV Veil Technology" that allows pigments and UV-blocking ingredients adhere to the skin evenly and tightly over the base makeup. It's long-lasting formula and resistant to sweat, sebum and friction. Available with 2 shades: Lucent Pink and Warm Orange.
SPF50+/PA++++
Price: 1,760 yen
CANMAKE Powder Cheeks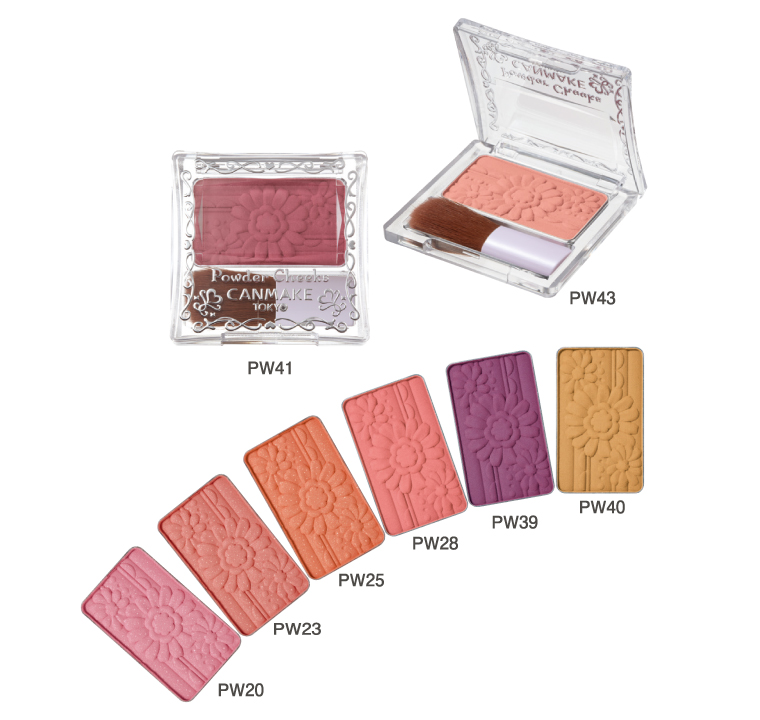 CANMAKE Powder Cheeks (キャンメイク パウダーチークス) is an affordable cheek blush with UV protection. The oil-in-base formula blends smoothly with the skin. It's blended with moisturizing powder and long-lasting effect powder that absorb excess sebum and keep the skin smooth and moist for hours. Contains 8 types of beautifying and moisturizing ingredients. Available 8 cute and trendy shades with both matte and pearl effects.
SPF25/PA++
Price: 605 yen
---
Thanks for reading! Looking for more information about Japanese cosmetics products?? Here are more articles introducing the latest trendy cosmetics products 🙂
▽Related Articles▽
▼Editor's Picks▼
---