Best Japanese Makeup Primers to Buy 2021
Must-Buy Makeup Primers at Japanese Drugstore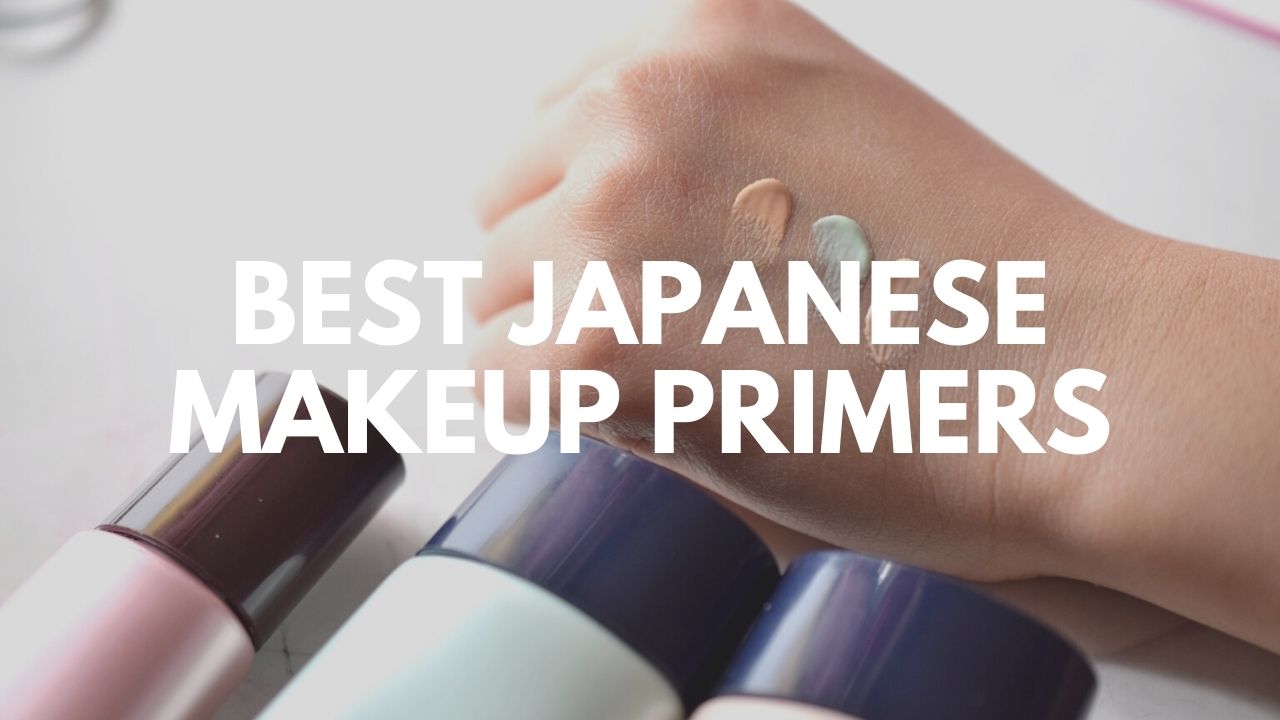 Japanese beauty products are popular worldwide. From skin care to makeup, there are thousands of classic and the latest cosmetics items on the market, and many great beauty items are sold at Japanese drugstores at affordable prices.
Out of various Japanese makeup products, I'd especially like to recommend you to try makeup primers. As I noticed, most Japanese girls' skin look perfectly beautiful and flawless in any weather condition. Especially, Japan has very humid and wet summer, but their skin really look matte and smooth, and I think the secret of the beauty is their base makeup, and the key is the make primer.
In this article, I'd like to share some of the most popular Japanese makeup primers in 2019 including award winners and trendy products. These products can be easily found at Japanese drugstores. If you wish your skin to look perfect all day, I'd suggest you to have a go with these products!
---
SOFINA Primavista Long Keep Base UV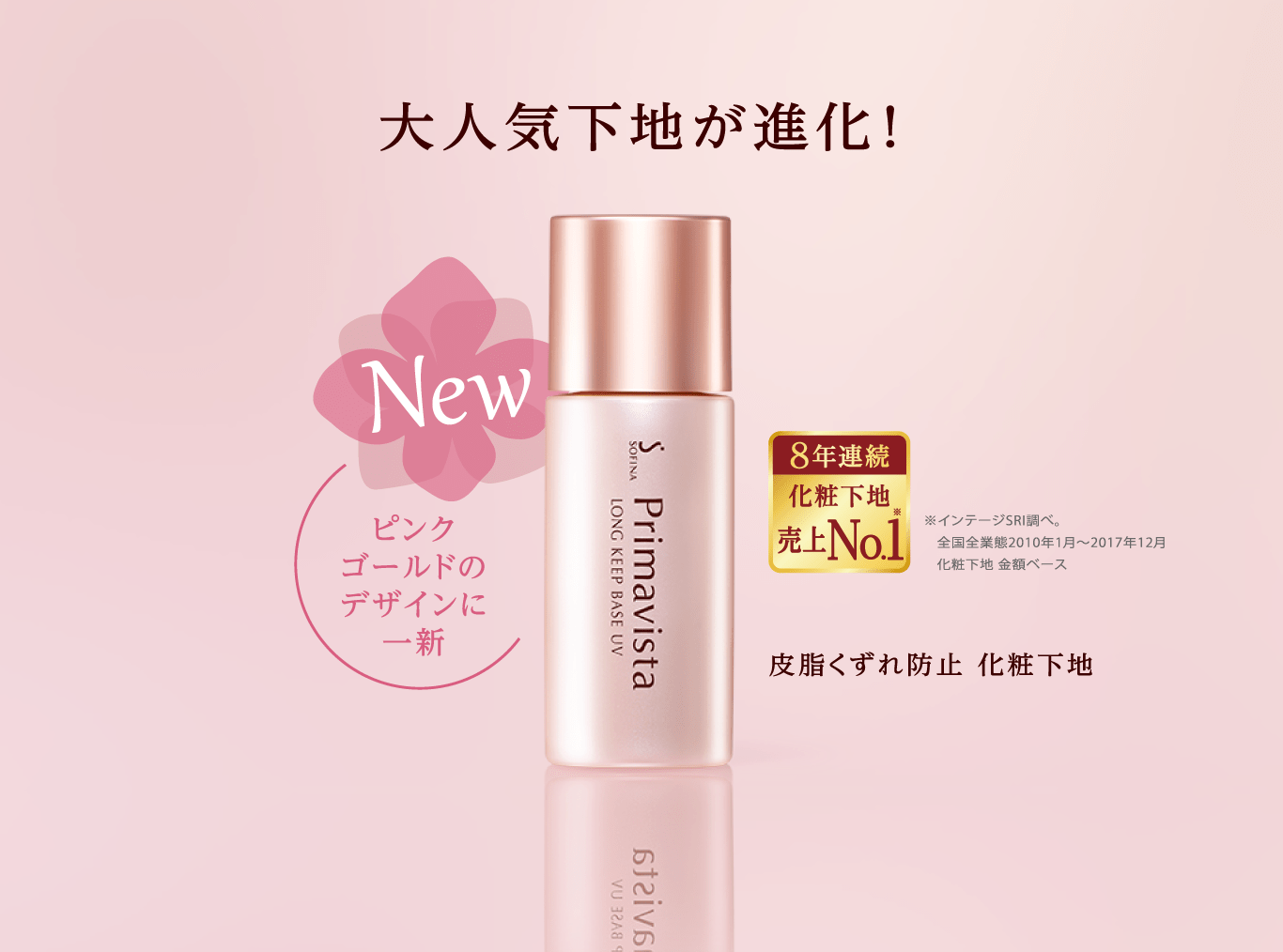 SOFINA Primavista Long Keep Base UV (ソフィーナ プリマヴィスタ 皮脂くずれ防止 化粧下地) the multiple award winner including the most honorable title, the "Hall of Fame" on the Best Cosmetics Awards by @cosme.
The makeup primer has been the no.1 selling base makeup products in Japan for the past 8 years. It's incredibly durable and long lasting, and it's also resistant to sebum and sweat, does not cause crease or smudge of foundation, yet moisturizes skin all day. It has light and smooth texture with light beige colour. (SPF 20 PA++)
Price: 2,800 yen (25 ml)
CEZANNE Make Keep Base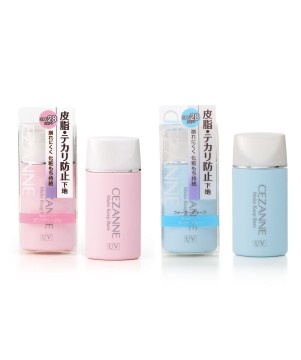 CEZANNE is one of the most popular and affordable drugstore cosmetics brands in Japan that produces trendy and great quality makeup products at very low prices. CEZANNE Make Keep Base (セザンヌ 皮脂テカリ防止下地) is their top selling product that has won the latest @cosme The Best Cosmetics Awards for the best makeup primer.
It contains sebum control ingredients that helps to prevent makeup from smudging and creasing and keeps skin smooth and matte. It's also water and sweat proof. Despite the longevity, it does not dry out on the skin. The primer is available in two colours: Pink Beige and Light Blue. (SPF 28 PA++ )
Price: 600 yen (30 ml)
MAQuillAGE Dramatic Skin Sensor Base UV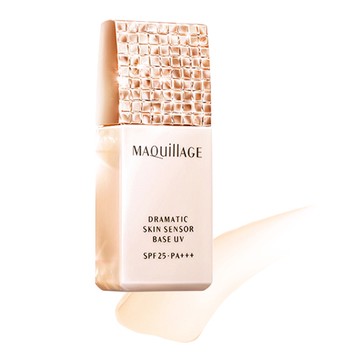 MAQuillAGE is a popular makeup brand by Shiseido company and has released numbers of great makeup products. It's one of the top favourite makeup brands among Japanese users.
MAQuillAGE Dramatic Skin Sensor Base UV (マキアージュ ドラマティックスキンセンサーベース UV) is a makeup base with the "Beautiful Skin Sensor" that controls moisture and sebum balance on skin while wearing. It helps skin to look flawless and beautiful all days, and keeps makeup as you freshly apply in the morning. The milky texture is easy to spread on face. (SPF 25 PA+++)
Price: 2,600 yen 25 ml
excel Glow Luminizer UV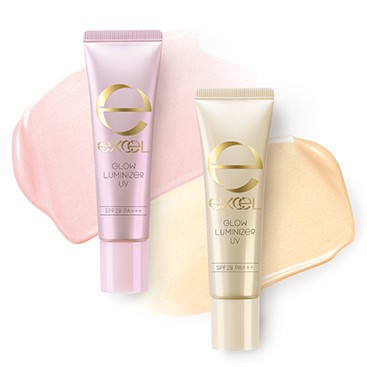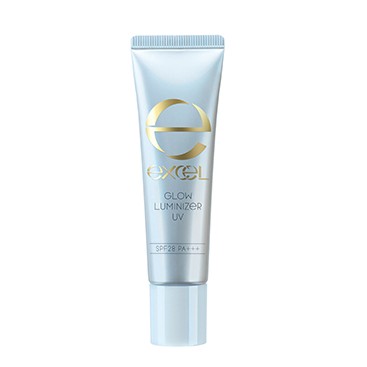 excel is one of the most popular drugstore cosmetics brands in Japan producing trendy and edgy makeup products with the concept of "Tokyo Rich Casual", and it's the favourite makeup brand among beauty editors and bloggers in Tokyo.
excel Glow Luminizer UV (excel グロウルミナイザーUV) is their best selling makeup primer with moisturising ingredients and glowy pearl which gives skin trendy dewy finish. It's long lasting with the high sebum absorption. The product also can be used as a highlighter, and a illuminator to mix with foundation. It's available with three shades: Pink, Beige and Blue. SPF 28 · PA+++
Price: 1,700 yen (35 g)
KISS Matte Chiffon UV Whitening Base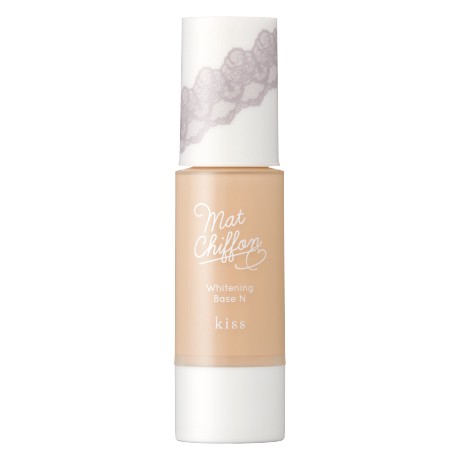 KISS is a popular drugstore cosmetics brand in Japan by KISS ME which is a producer of the famous makeup products like the Heroin Make Mascara and Eyeliner.
KISS Matte Chiffon UV Whitening Base (KISS マットシフォンUVホワイトニングベース) is a best selling makeup primer that creates the matte and smooth skin. This mattifying makeup primer has great coverage that hides acne, spots and unevenness on the skin and absorbs excess sebum. It's long lasting which keeps skin look smooth and flawless for all day. It also acts as a whitening skin care. Available in 2 shades: Natural Matte and Matte Beige (SPF 26 PA++ )
Price: 1,600 yen (37 g)
---
How did you enjoy?? These makeup primers can be found at Japanese drugstores easily and most of them are really affordable! Depending on the skin type, find your perfect Japanese makeup primers 🙂
Wanna know more popular Japanese makeup products in different categories?? Then please check out these articles, too!
▽Related Articles▽
▼Editor's Picks▼
---