Best Japanese Eyelash Serums
Must-Buy Eyelash Growth Serums in Japan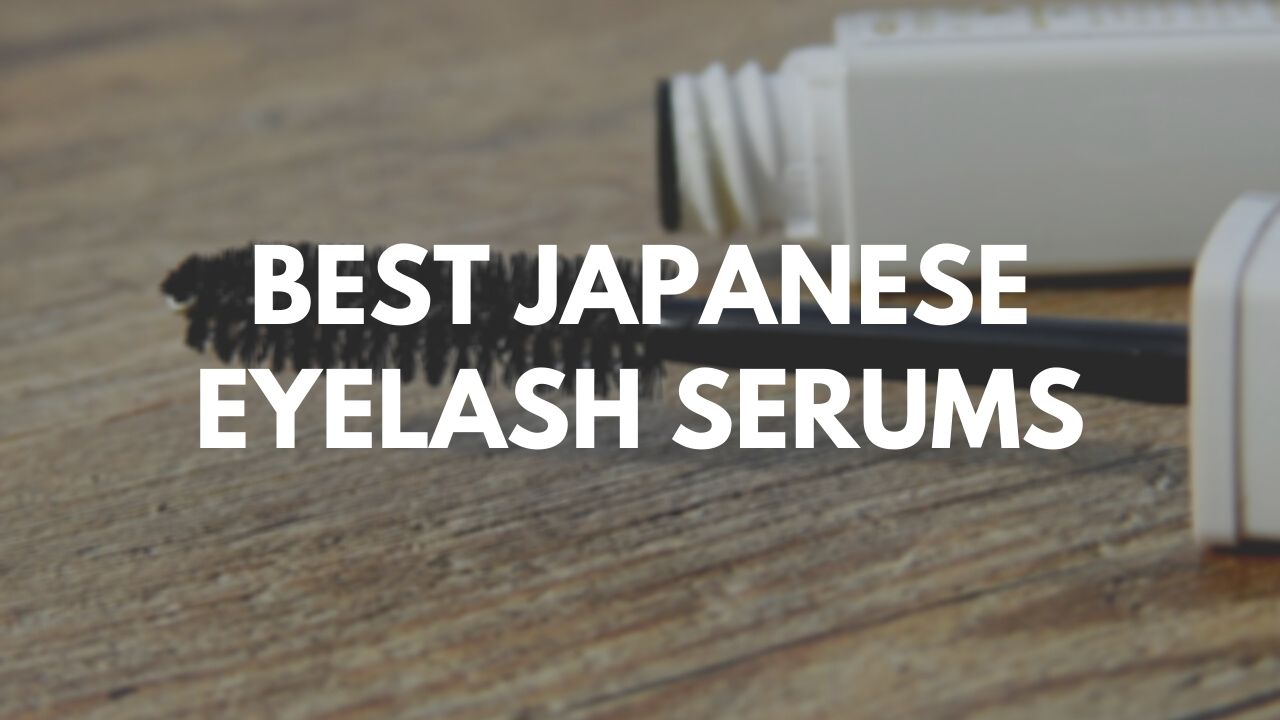 Eyelash growth serum is a must-have special skin care product for those who is willing to have fuller and longer eyelashes. Especially, if you use mascara, eyelash curlers or fake lashes daily, the damage and the burden on your eyelashes is heavier then you would imagine. For maintaining healthy and strong eyelash and growing them longer, special daily care using eyelash serums is essential.
Various types of eyelash serums are sold in Japan with various price, and many of them are available at drugstores. From Angfa to Shiseido, I have listed the best Japanese eyelash growth serums to buy!
---
1. ANGFA SCALP-D BEAUTE Pure Free Eyelash Serum
ANGFA SCALP-D BEAUTE Pure Free Eyelash Serum (アンファー(ANGFA)スカルプD ボーテ ピュアフリーアイラッシュセラム プレミアム) is a best-selling Japanese eyelash serum produced by ANGFA, which is the leading company producing hair growth products in Japan. The serum was produced based on the company's research and technology and it approaches to the eyelash growth cycle. The product has won the best eyelash serum in Japan at The Best Coemstics Award by @cosme multiple times, and now it's on the Hall of Fame list. The "Premium" version is now available which contains cosmetics ingredients formulated twice as the regular one.
Price: 1,730 yen/3,460 yen (Premium)
Check the Price ▶ ANGFA Scalp D Beaute Pure Free Eyelash Serum Black
2. MAJOLICA MAJORCA Lash Jelly Drop EX
MAJOLICA MAJORCA Lash Jelly Drop (マジョリカマジョルカ ラッシュジェリードロップ EX) is one of the most popular eyelash care products in Japan. The red coloured eyelash serum contains several kinds of beauty ingredients which help to nourish lashes and to make them fuller and longer. The unique shape of the applicator is designed to fit with the shape of eyes and easy to apply even on the thin lashes. The affordable price is also attractive as it costs less than 1,000 yen!
Price: 950 yen + TAX
3. DHC Eyelash Tonic
DHC Eyelash Tonic is one of the top-selling beauty products by DHC, with total sales of 14 million so far. This award-winning product has been listed on @cosme Hall of Fame since 2006. DHC Eyelash Tonic helps to gain denser and duller-looking eyelashes when lashes are damaged by heavy makeup, eyelash extension or eyelash curlers. It's formulated with several lash conditioning ingredients such as Swertia Japonica and Placenta extracts which strengthen and nourish eyelashes. It can be used as a mascara primer and as a conditioner overnight.
Price: 1,320 yen (6.5ml)【Buy it Now】
4. UZU BY FLOWFUSHI THE MATSUGE BIYOUEKI
UZU BY FLOWFUSHI THE MATSUGE BIYOUEKI (ウズバイフローフシ THE まつ毛美容液) is an eyelash serum that is to be applied on eyelids with fingers. The product was created with an idea of caring eyelid would lead to grow healthy and strong lashes. It formulated with moisturizing ingredients which can also work as an eye cream and it's recommended to use at the end of your daily skin care routine by giving your eyelids a massage gently. It can also use for eyebrows and on top of eyelash extensions.
Price: 1,200 yen +TAX
5. CEZANNE Eyelash Essence EX
CEZANNE Eyelash Essence EX (セザンヌ まつげ美容液EX) is one of the best affordable eyelash serum which can be easily purchase at drugstores in Japan. Although it's very cheap, the product is multi-functioned which can used for eyelash, eyelids and eyebrows. 11 kinds of beauty ingredients give special care for damaged lashes to be healthier. The serum is clear colour so you can apply mascara on top once it's dry. The texture is thick and jelly so you don't need to worry about the liquid getting into your eyes.
Price: 500 yen + TAX
6. CANMAKE Lash Care Essence
CANMAKE Lash Care Essence (キャンメイク ラッシュケアエッセンス) is another affordable drugstore cosmetics product for daily use. The essence contains beauty ingredients to help to repair damaged eyelashes and make them bouncy and glossy. The soft tip is specially design to make it easy to apply from the root to the end. It's recommended to apply twice a day in the morning and evening.
Price: 580 yen + TAX
Check the Price ▶ CANMAKE Lash Care Essence
---
Did you know you can purchase Japanese cosmetics products while being in abroad?? Check an online store Kokoro offering a wide range of Japanese beauty products with worldwide shipping. Visit their website (Kokoro: http://bit.ly/32HfNbi) to check more Japanese cosmetics products! Free shipping is available when you spend over 40 USD 🙂
---
Thanks for reading! Wanna check out more Japanese cosmetics products in different categories?? Then here are some more articles for you to check out!
▽Related Articles▽
▼Editor's Picks▼
---