Best Japanese Mascaras to Buy
Must-Buy Drugstore Mascara in Japan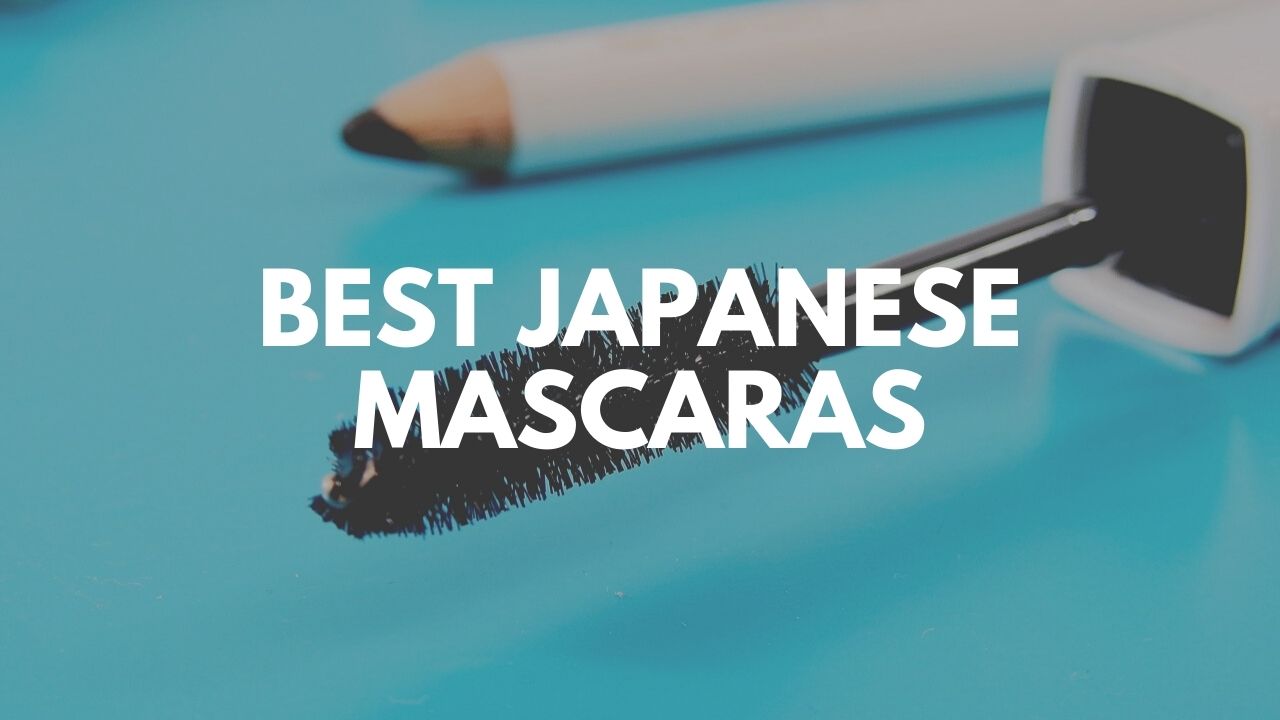 Japanese cosmetics such as skin care and make up products are very popular to shop among foreign visitors. Especially, mascara is a very popular makeup items as numbers of Japanese makeup brands produce mascaras with great quality and effects at affordable price. Because Japan has a harsh weather especially during summer, Japanese mascaras perform an amazing longevity and curling effect to withstand the hot and humid condition. At Japanese drugstore, you can find a large selection of mascaras that you may find it hard to pick one.
In this article, I am introducing some of the best Japanese mascaras, which have been popular among Japanese girls over the past years! From water-proof to tubing type, let's check out the latest drugstore mascaras to buy in Japan!
1. Opera MyLash Advanced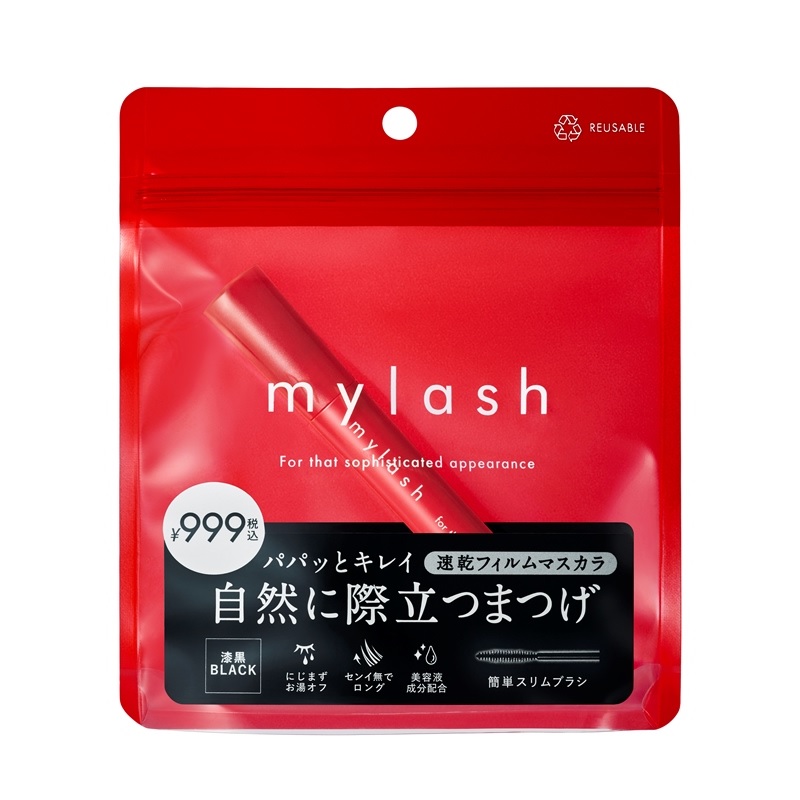 Opera MyLash Advanced (オペラ マイラッシュ アドバンスト) is one of the most popular mascara products in the latest years, and gas been chosen as the best mascara of the year at the Best Cosmetics Award by @cosme, the most influential beauty online community in Asia. The mascara features the slim brush that is easy to apply on eyelashes from roots, and helps to keep the natural curl of eyelashes all day. It creates a subtle finish rather than gorgeous or voluminous look, so this product is recommended for a natural look or daily makeup. It's smudge-free and fast-drying but can be removed easily by lukewarm water.
Price: 999 yen
<< Check the Price and Order Opera MyLash Advanced Mascara! >>
2. KISSME HEROINE MAKE Mascara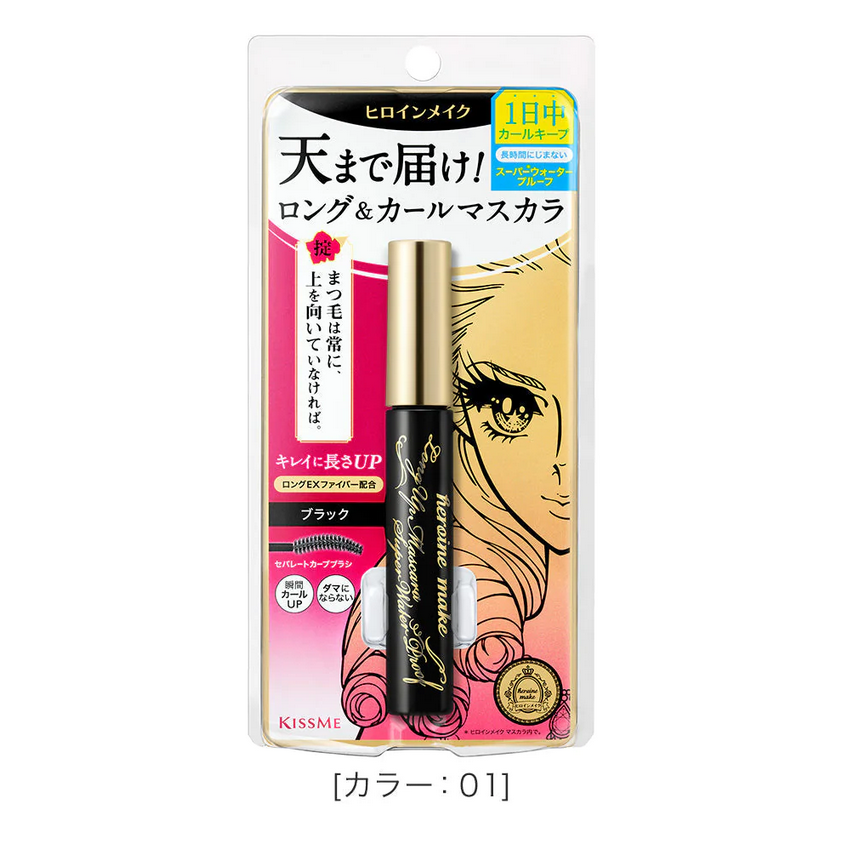 Over the past decade, KISSME HEROINE MAKE Mascara (キスミー ヒロインメイク マスカラ) has become a cult-favourite drugstore makeup product nationwide, and it's also popular overseas. Despite its affordable price, the mascara has gained millions of great reviews. KISSME HEROINE MAKE Mascara is available with Long & Curl and Volume & Curl types, both contain the smudge-proof polymer and curl-lock ingredient to keep eyelash look great all day. The curved brush lifts and separates the lashes from root to tip without making clumps. It's super waterproof and resistant to water, sweat, sebum and rubbing. Contains 6 kinds of beauty serums to nourish the lashes.
Price: 1,320 yen
Check the Price
>> KISSME HEROINE MAKE LONG & CURL MASCARA
>> KISSME HEROINE MAKE VOLUME & CURL MASCARA
3. D-UP MASCARA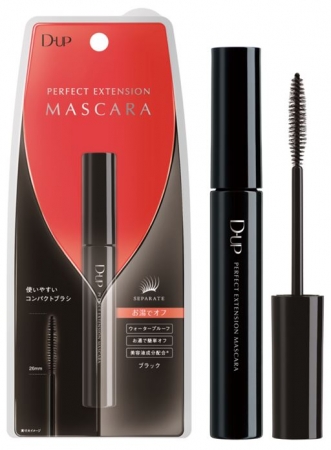 D-UP is a Japanese cosmetics brand that produces eye make up and nail products. D-UP Mascara (ディーアップ マスカラ) is one of the top selling drugstore mascaras in Japan. It's currently available in 5 different variations : PERFECT EXTENSION for separate long, PERFECT EXTENSION CURL for long & curl, VOLUME EXTENSION for rich volume, ULTRA FIBER for fluffy long and CURL KEEPER for instant curl look. All of them are waterproof, but some of them can be removed with warm water easily. They also contain 10 kinds of beauty ingredients to nourish the lashes.
Price: 1,650 yen
<< Place an Order for D.UP Volume Extension Mascara Now! >>
4. Majolica Majorca Lash Expander Liquid Extension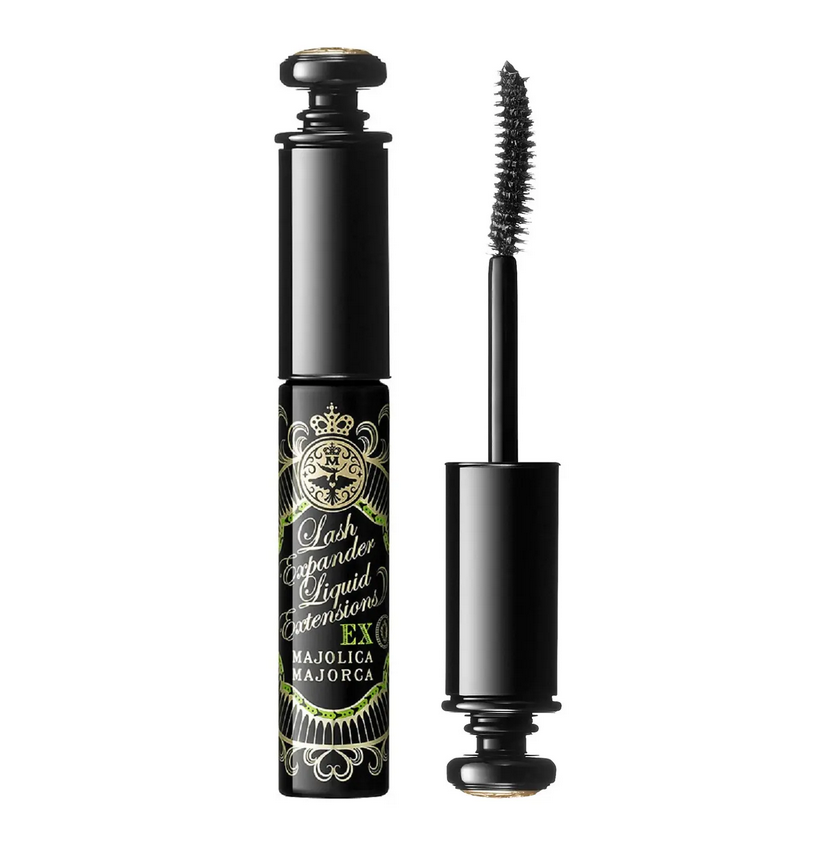 Majolica Majorca is a makeup brand run by Shiseido, offering a wide range of makeup products to create trendy looks. Majolica Majorca Lash Expander Liquid Extension EX (マジョリカマジョルカ ラッシュエキスパンダー リキッドエクステ EX) is their top-selling mascara that adds length and volume to your eyelashes and makes your eyes look bigger. The smooth liquid formula smoothly coats lashes and creates glossy long lashes without clumping. The curl forming effect helps to creates long-lasting curl up to 12 hours. This waterproof and smudge-free mascara is easy to remove with warm water.
Price: 1,320 yen
<< Buy it Now! Majolica Majorca Lash Expander Liquid Extension Mascara >>
5. UZU MOTE MASCARA
Formerly known as FLOWFUSHI, the MOTE MASCARA series has been reborn as a new brand called UZU MOTE MASCARA. Today, the brand offers 11 different types mascara and each mascara has different features and effects such as the length of brush, colours, etc. It features the world-class waterproofing effect and creates the thin veil which is resistant to water, humidity and sebum. All 11 types of UZU mascara has treatment and nourishing effects, and can be removed with lukewarm water.
Price: 1,800 yen
6. DEJAVU Fiberwig Mascara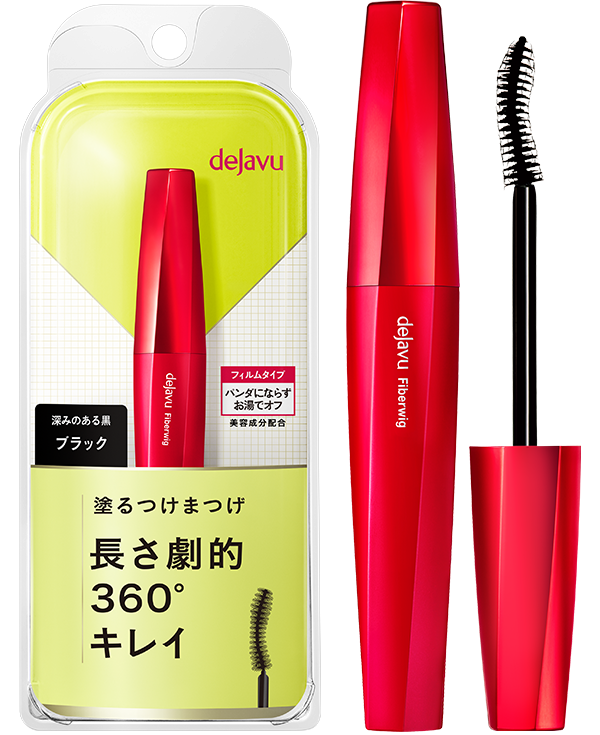 dejavu is a hit maker of Japanese eye makeup products including mascara, eyeliner and eyebrows, and has produced several best-selling beauty items of all time. devaju Fiberwig Ultra Long Mascara (デジャヴュ ファイバーウィッグウルトラロングマスカラ) is made with the special Eyelash Film Technology, and it's smear-resistant, rub-proof, smudge-proof and flake-proof film that is a water-based formula and can stay for up to 24 hours. They are available in 2 colours: Pure Black and Natural Brown.
Price: 1,650 yen
<< Shop Dejavu Fiberwig Ultra Long Mascara Now! >>
7. CANMAKE Quick Lush Curler
CANMAKE Quick Lash Curler (キャンメイク クイックラッシュカーラー ) is a multi-purpose makeup product that can be used as a primer, mascara and top coat. This product offers an excellent curling effect and longevity although it costs less than 1,000 yen. It features double-sided comb that lifts up the lashes with the short side and separate them beautifully with the long side. With the waterproof formula, it prevents mascara from smudging and falling down, and keeps the bold and curly lashes. It contains treatment ingredients to condition the lashes. Besides clear colour, 4 different shades are available (black, brow, mauve and orange).
Price: 748 yen
<<Buy CANMAKE Quick Lash Curler Online!>>
8. MAYBELLINE NEW YORK LASHIONISTA
MAYBELLINE NEW YORK LASHIONISTA N Mascara (メイベリン ニューヨーク ラッシュニスタ N マスカラ) is the best selling mascara by MAYBELLINE JAPAN. MAYBELLINE is an international makeup brand, but this product is only available in Japan. The mascara contains airy light fibers which lengthen lashes like eyelash extension. It features the stretch formula that spreads evenly and holds up curls for all day long. The mini fit brush makes it easy to apply narrow parts and the roots of lashes. It's smudge-free, yet easy to take off by lukewarm water without special cleanser.
Price: 1,419 yen
>>Shop More Japanese Cosmetics Products Online with FREE Global Shipping!<<
How did you enjoy the list?? I love Japanese mascaras because they are pretty affordable but have amazing quality! If you are interested in some of these products on the list, why not to try a few and find your favourite one! All the listed products are usually sold at Japanese drugstores and variety stores such as Don Quijote, Matsumoto Kiyoshi, etc.
For more trendy and popular Japanese beauty products, please check out these articles, too!
▽Related Articles▽
▼Editor's Picks▼
---