6 Best DHC Products
Best DHC Skin Care Products to Buy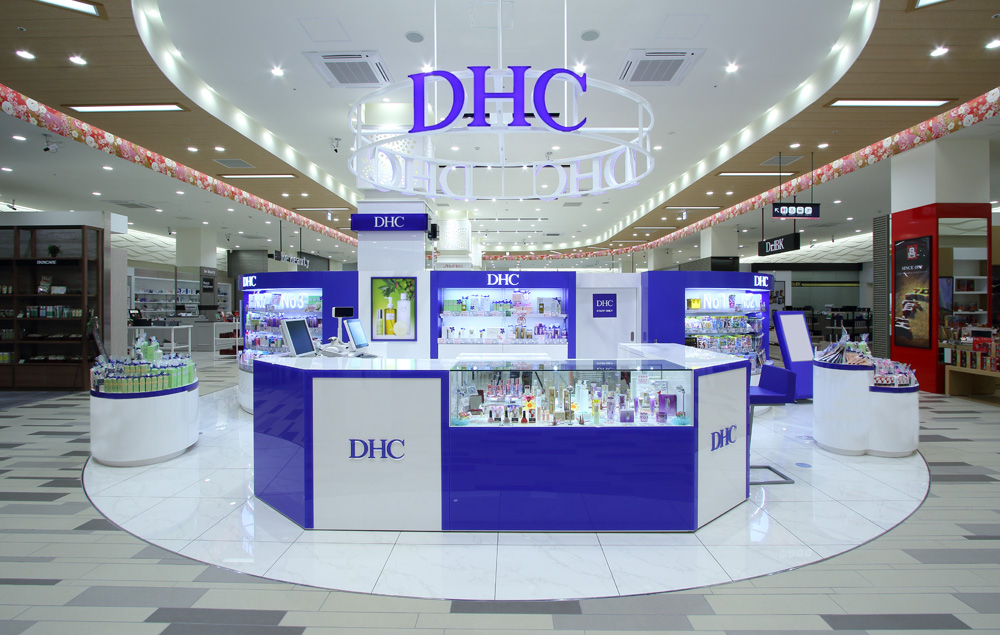 DHC is one of the leading cosmetics companies in Japan, producing a wide range of beauty and healthy food products available both with mail order and in-store. The brand offers a wide range of high-quality and skin-friendly beauty products including skin care, makeup, hair care and body care.
DHC's skin care line is particularly popular, with a wide range of choices depending on skin type and concern, from basic skin care products to special care products for specific purposes such as aging care, acne care, firming and whitening.
DHC's skin care products are made with selected beauty ingredients and gentle formula, which can be used even for sensitive skin. By committing both safety and efficacy, the brand develops cosmetics products that can be used regardless of skin type.
DHC's products are commonly sold at drugstores, cosmetics stores and variety stores in Japan and the affordable price set is another reason why the brand is so popular.
There are several best-selling and award-winning cosmetics products released by the brand over the past years such as DHC Virgin Olive Oil and DHC Deep Cleansing Oil which gained numerous positive reviews and became cult-favourite skin care products not only in Japan but also overseas.
So, do you want to try DHC's popular skin care products? If you are new to DHC and don't know which beauty products to choose, you can go ahead and read down this article till end! Today, I'm introducing some of best DHC products including best-sellers and award-winners! So let's check them out 🙂
*Please note that this article contains affiliate links.
1. DHC Deep Cleansing Oil
DHC Deep Cleansing Oil is a top-selling facial cleanser in Japan that won multiple beauty awards. It's one of the most popular Japanese beauty products worldwide, selling over 77 million bottles so far and making within top three place of best-selling makeup remover on Amazon.com.
DHC Deep Cleansing Oil is formulated with organic virgin olive oil which is extracted from carefully handpicked olive fruit. It removes stubborn makeup and melts away excess sebum and old skin cells effortlessly. The oil blends easily with water so it can be rinsed off without greasy feeling, and leaves skin clean, soft and moisturized. You can use this product over eyelash extension, too.
Price: 1,634 yen (120ml)/2,724 yen (200ml)【Buy it Now】
2. DHC Olive Virgin Oil
DHC Oilve Virgin Oil is one of the signature beauty product by the brand that has made total sales of 49 million bottles. The refreshing, skin-friendly 100% natural beauty oil has been loved by users worldwide.
DHC Olive Virgin Oil is made with organic extra virgin olive oil from the only fresh organic olives that passed the strict standard. Olive fruits contain rich beauty-supporting ingredients such as oleic acid, vitamin E and A, and the oil gently protects the skin from roughness and add a healthy glow. The lightweight oil smoothly penetrates the skin, moisturizes the entire face and leaves the skin complexion smooth and radiant with a single drop. This natural beauty essence oil is recommended for all skin types from oily to sensitive, for face, body and hair care.
Price: 3,982 yen (30ml)【Buy it Now】
3. DHC Lip Cream
DHC Lip Cream is a best-selling, award-winning lip balm in Japan with over 120 million sales. The product was added to the Hall of Fame list in 2008 by @cosme the Best Cosmetics Awards, which is the most honorable cosmetics prize in Japan.
DHC Lip Cream is an olive oil formulated lip balm for smooth and moisturized lips. With beauty ingredients like olive oil, soothing aloe essence, licorice derivatives and vitamin E, it protects lips from dryness and provides long-lasting moisture and healthy looking lips. The lip balm also contains oil and fat that are similar to human sebum, and it spreads easily without stickiness, keeping lips moist and naturally glossy all day.
Price: 770 yen (1.5g) 【Buy it Now】
4. DHC Medicated Q Series
DHC Medicated Q10 is a skin care series that contains a variety of beauty ingredients such as 10 times concentrated coenzyme Q10 as well as medicated ingredients.
Coenzyme Q10 is a key ingredient for maintaining supple and moisturized skin, but its production decreases after the age of 20. After 6 years of research, DHC has developed an aging-care series with an original medicated formula of highly concentrated coenzyme Q10. The vivid yellow colour of the products is the sign of high concentration of coenzyme Q10. When you apply, it penetrates into the skin, delivers deep hydration and leads to firm and elastic skin.
The series offers a great lineup of skin care products including lotion, emulsion, cream,serum, soap, sheet mask, etc, which can be chosen according to skin troubles, purpose and seasons. One of the most popular item from the DHC Medicated Q series is Quick Gel Moist & Whitening, a five-in-one gel which is effective for both brightening and anti-aging, and act as toner, emulsion, cream, mask and makeup primer.
Price:
Medicated Q Quick Gel Moist & Whitening 6,810 yen (100g)【Buy it Now】
Medicated Q Lotion 3,334 yen (160ml)【Buy it Now】
Medicated Q Face Cream 4,286 yen (50g)【Buy it Now】
5. DHC Eyelash Tonic
DHC Eyelash Tonic is a best-selling Japanese eyelash serum with total sales of 14 million so far. It's another DHC's multiple award winning beauty product that made the way to the @cosme Hall of Fame list since 2006.
DHC Eyelash Tonic helps to provide denser and duller-looking eyelashes, especially when your lashes are damaged by heavy makeup, eyelash extension or eyelash curlers. The product is formulated with several lash conditioning ingredients such as Swertia Japonica and Placenta extracts which strengthen and nourish eyelashes. It can be used as a mascara primer and as a conditioner overnight.
Price: 1,320 yen (6.5ml)【Buy it Now】
6. DHC SUNCUT Perfect Q10 Milk
Among the Japanese cosmetics, sunscreen is specially popular with overseas users, and DHC also provides various sunscreen and UV care products. DHC SUNCUT Perfect Q10 Milk is the top-selling sunscreen from their UV care series, providing the highest level of UV protection in Japan.
DHC SUNCUT Perfect Q10 Milk is a SPF 50+, water-proof and sweat-resistant sunscreen with long-lasting and strong UV protection. It features the "triple-proof" with super waterproof against water and sweat, sand-proof that prevents sand from sticking to the skin and smudge-proof that resists friction against towels and clothes. It contains multiple beauty essence including collagen, hyaluronic acid and coenzyme Q10 to maintain the soft and moisturized skin. This lightweight, skin-friendly sunscreen is recommended for daily use as well as outdoor sports and leisure.
Price: 1,980 yen (50ml)
Thanks for reading! How did you like my picks of the best DHC products?? If you are interested in Japanese beauty products, DHC could be one of the best options that offers well worth the price! DHC beauty products are commonly sold at drugstores, cosmetics stores and variety shops in Japan, and there are also several DHC stores with tax-free option. If you are outside of Japan, many products are also available to shop online with international shipping!
If you are into J-beauty, I'd recommend you to check out the online beauty store Kokoro which offers a wide selection of Japanese beauty products with worldwide shipping. Visit their website (Kokoro: http://bit.ly/32HfNbi) to check more Japanese cosmetics products! Free shipping is available when you spend over 40 USD 🙂
For more information about the latest Japanese cosmetics products, here are some more articles that you may be interested!
▽Related Articles▽
▼Editor's Picks▼
---