10 Best Shiseido Products
Must-Buy Beauty Products by Shiseido (Skin Care and Makeup)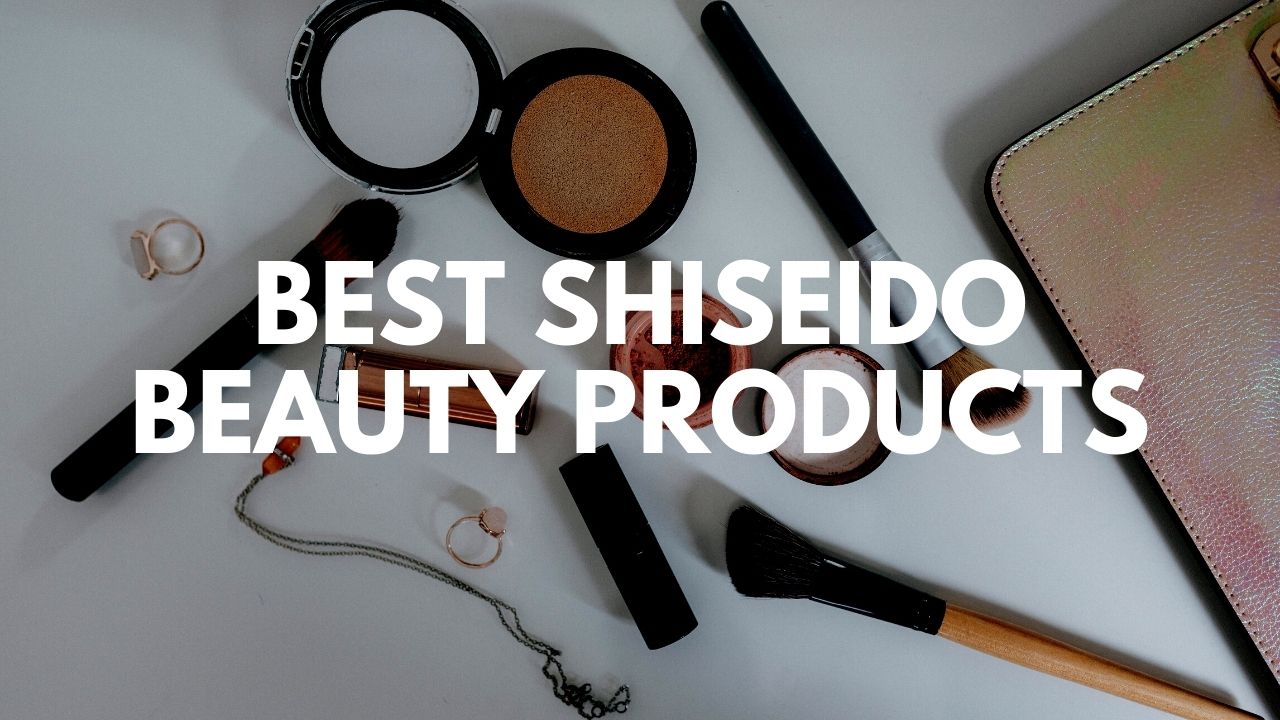 Shiseido (資生堂) is a multinational cosmetics company in Japan which, was founded in 1872. Shiseido produces a wide range of personal care products including skin care, makeup, hair care, fragrance and so on. It's the largest cosmetics company in Japan and the fifth largest cosmetics company in the world as of today.
Shiseido owns numbers of popular skin care and makeup brands such as ANESSA, MAQuillAGE, ELIXIR, MAJOLICA MAJORCA, SENKA and more, and products are available at department stores, cosmetics stores and drugstores in Japan and many products are sold also abroad. Shiseido products are hugely popular worldwide today, and the company has produced numbers of award-winning/cult beauty products.
If you are a fan of Shiseido products, and planning your trip to Japan, you may be excited to check out Shiseido products sold in Japan. As I mentioned earlier, Shiseido beauty products are sold worldwide, however some of products are sold only in Japan, moreover the prices could be cheaper. Also you are more likely to find the latest cosmetics products in this home country of the beauty empire.
So in this article, I'd like to introduce 10 best Shiseido beauty products to buy in Japan based on my experience and cosmetics reviews on the internet. If you are deciding which Shiseido products to buy, this list may be a huge help for your shopping 🙂 So let's check them out!
*Please note that this article contains affiliate links.
1. Senka Perfect Whip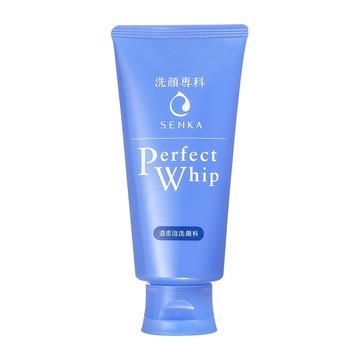 Senka Perfect Whip (専科 パーフェクトホイップ) is the best selling face wash products in Japan and it's also popular worldwide. Senka is an affordable cosmetics range from Shiseido which products are available in Japanese drugstores. In addition to the regular one in a blue package, now Perfect Whip Collagen In (Pink) and Perfect Whip White Clay (White) are also available.
I have used Senka Perfect Whip before, and I really like the texture of the fluffy and thick foam which cleanses off the clogged pores and brightens up the skin tone after washing. I have dry skin, but it didn't dry out the skin after washing. I'd recommend you to use the face wash with the foaming net to create fluffy foam and wash your face gently.
Price: 528 yen (120 g) 【Shop Now】
Related Article: SHISEIDO SENKA Skin Care Products
2. Shiseido Ultimune Power Infusing Concentrate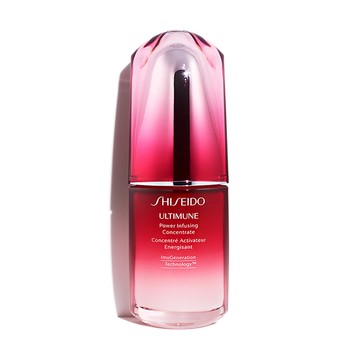 Shiseido Ultimune Power Infusing Concentrate (資生堂 アルティミューン パワライジング コンセントレート) is a multiple award winning beauty serum by Shiseido. It's a boosting pre-treatment to defend against aging and damage on skin, which you apply it on your skin between toner and emulsion/cream. Ultimune Power Infusing Concentrate works as both a protection from potential future damage and a buffer to the daily assault that can visibly age skin. The product is available at Shiseido's cosmetics counter of department stores in Japan.
Price: 8,800 yen (30 ml)/ 12,650 yen (50 ml) 【Shop Now】
3. ANESSA Perfect UV Skincare Milk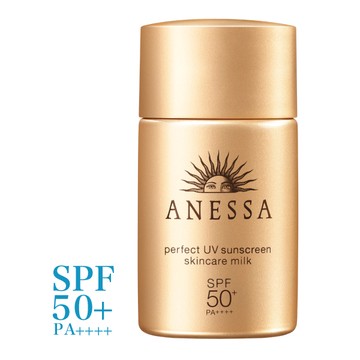 Another best-selling Japanese cosmetics products of all time by Shiseido, ANESSA is the no.1 sunscreen brand in Japan for numbers of years. It has been a must-have summer cosmetics product among all generation today. ANESSA Perfect UV Skincare Milk (アネッサ パーフェクトUV スキンケアミルク) has the highest UV ray blocking effect in the brand's history with the Aqua Booster Technology that enhances UV protection film when it's exposed to sweat or water. Although the products protects the skin against UV rays, it's gentle on skin and contains 50% skin care ingredients. It's long lasting, yet you can easily remove with regular body wash or soap.
Price: 3,300 yen (60 ml)【Buy it Now】
4. Shiseido Spotscover Foundation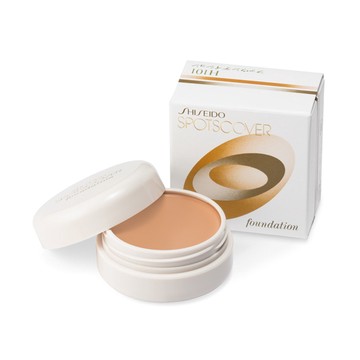 Shiseido Spotscover Foundation (資生堂 スポッツカバー ファウンデイション) is an award winning concealer that magically hides any sort of troubles on skin such as spots, blemish, pores, and even bruises and scars. The product won the biggest cosmetics award in Japan, The Best Cosmetics Awards by @cosme for multiple times, and now listed on the "Hall of Fame", which means it's one of the very best cosmetics products of all time. Spotscover Foundations are available with 2 type: S for larger area with soft texture and H for higher coverage with thick texture. Shades are available in 6 shades in total.
Price: 1,320 yen (20 g)【Shop Now】
5. Shiseido Synchro Skin Glow Cushion Compact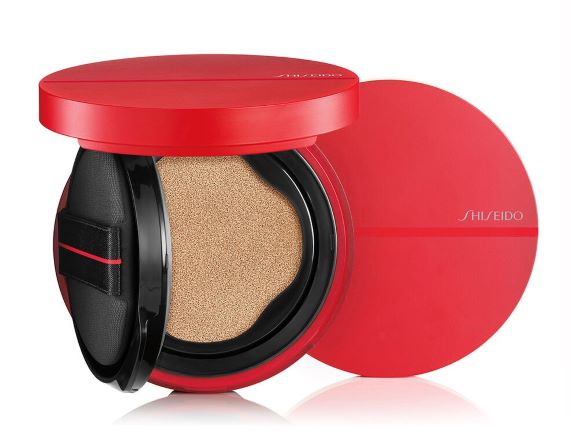 Shiseido Synchro Skin Glow Cushion Compact (シンクロスキン グロー クッションコンパクト) is the first cushion foundation product by Shiseido. Cushion foundation has been a huge beauty trend worldwide, and hundreds of cushion foundations have been released in the past years. Shiseido Synchro Skin Glow Cushion Compact is one of the favourites of beauty gurus and vloggers.
The cushion foundation is formulated with the Advanced Sensing Technology that creates dynamic synchronization with your skin, create natural and healthy glow and look flawless for all day. It contains selected beauty essences that hydrates skin and helps to prevent skin roughness.
Price: 4,950 yen (refill)/1,320 yen (compact)
6. MAQuillAGE Dramatic Rouge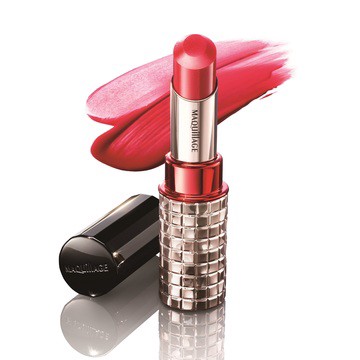 MAQuillAGE is one of the most popular makeup brands in Japan by Shiseido which produces a whole range of makeup products such as foundations, eyeshadows, blushes and lipsticks. The elegant packaging is also one of the reasons why the products are so popular. MAQuillAGE Dramatic Rouge (マキアージュドラマティックルージュ) is a long lasting glossy oil based lipstick. It gives melting glossy look, and lasting luster and moisture on your lips. Available in 16 shades.
Price: 3,300 yen【Shop Now】
7. Shiseido Foundation Brush 131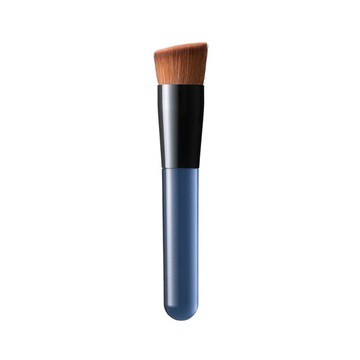 Shiseido Foundation Brush 131 (資生堂 ファンデーションブラシ 131) is a best-selling foundation brush in Japan, which is also on the @cosme "Hall of Fame" list. The versatile foundation brush is suitable for use with foundations with any formulations and creates a natural finish with high coverage on skin without any special skills. The brush has a perfect balance of hair quality, length and oblique flat surface. The slick and elegant designed brush is easy to hold, and it comes with a special case.
Price: 1,980 yen
8. Shiseido Eyebrow Pencil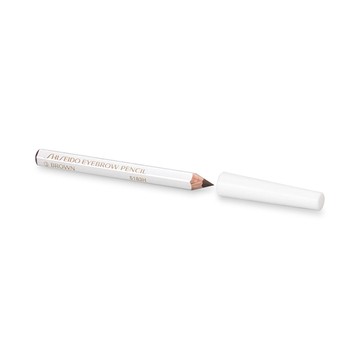 Shiseido Eyebrow Pencil (資生堂 眉墨鉛筆) is a classic eyebrow pencil which has been loved for decades. The soft lead of the pencil is soft and allows you to draw natural eyebrows effortlessly. The price is also attractive since it only costs 200 yen (plus TAX)! You can find the product at drugstores in Japan. Available in 4 shades.
I have used Shiseido Eyebrow Pencil in past, and I remember every girl was using this product during my school time! The eyebrow pencil fits on my skin colour and it's smudge-free that lasts for all day. The pencil lasts really long that I don't remember if I used it off! If you are not fan of powder eyebrows, you should definitely try this eyebrow pencil 😉
Price: 220 yen【Buy it Now】
9. Shiseido Eyelash Curler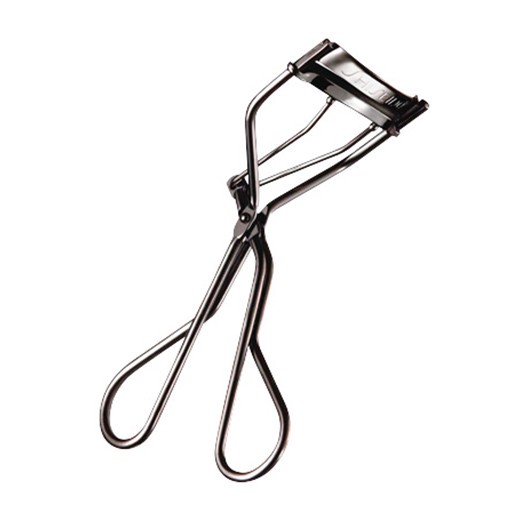 Shiseido Eyelash Curler (資生堂 アイラッシュカーラー) is the best-selling eye lash curler to create glamorous curl. It's one of the very first items to be added on the honorable "Hall of Fame" list, and one of makeup essentials for every beauty lovers.
I own Shiseido Eyelash Curler for many years and as I can remember, I have never used any other eyelash curler in my whole life. I'm extremely happy with the product and kept using by replacing pads. This eyelash curler catches every eyelash and lift them up without pinching. It creates perfectly curled eyelashes.
Price: 1,100 yen【Shop Online】
10. Shiseido Baby Powder (Pressed)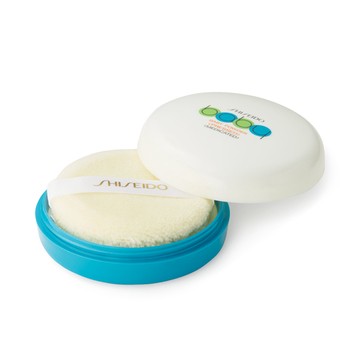 Shiseido Baby Powder (Pressed) (資生堂ベビーパウダー(プレスド)) is medicated pressed powder which is originally product for baby, but has become a cult beauty product among Japanese cosmetics users in past years. The multi-purpose pressed powder can be used for face and body. It's especially popular during summer since it keeps skin dry and matte all day. It comes in a little compact case and a fluffy puff.
Price: 385 yen
How did you enjoy the list? Which Shiseido product is your favourite?? Listed beauty products are sold widely across Japan at local drugstores and cosmetics stores, but you can also purchase them from abroad with online shopping with international shipping!
Check an online store Kokoro offering a wide range of Japanese beauty products with worldwide shipping. Visit their website (Kokoro: http://bit.ly/32HfNbi) to check more Japanese cosmetics products! Free shipping is available when you spend over 40 USD!
For more information about Japanese cosmetics products, here are some more interesting articles to check out 🙂
▽Related Articles▽
▼Editor's Picks▼
---