CANMAKE: 5 Best Makeup Products to Buy
Cute, cheap and high-quality makeup products by the best drugstore cosmetics brand in Japan, CANMAKE!!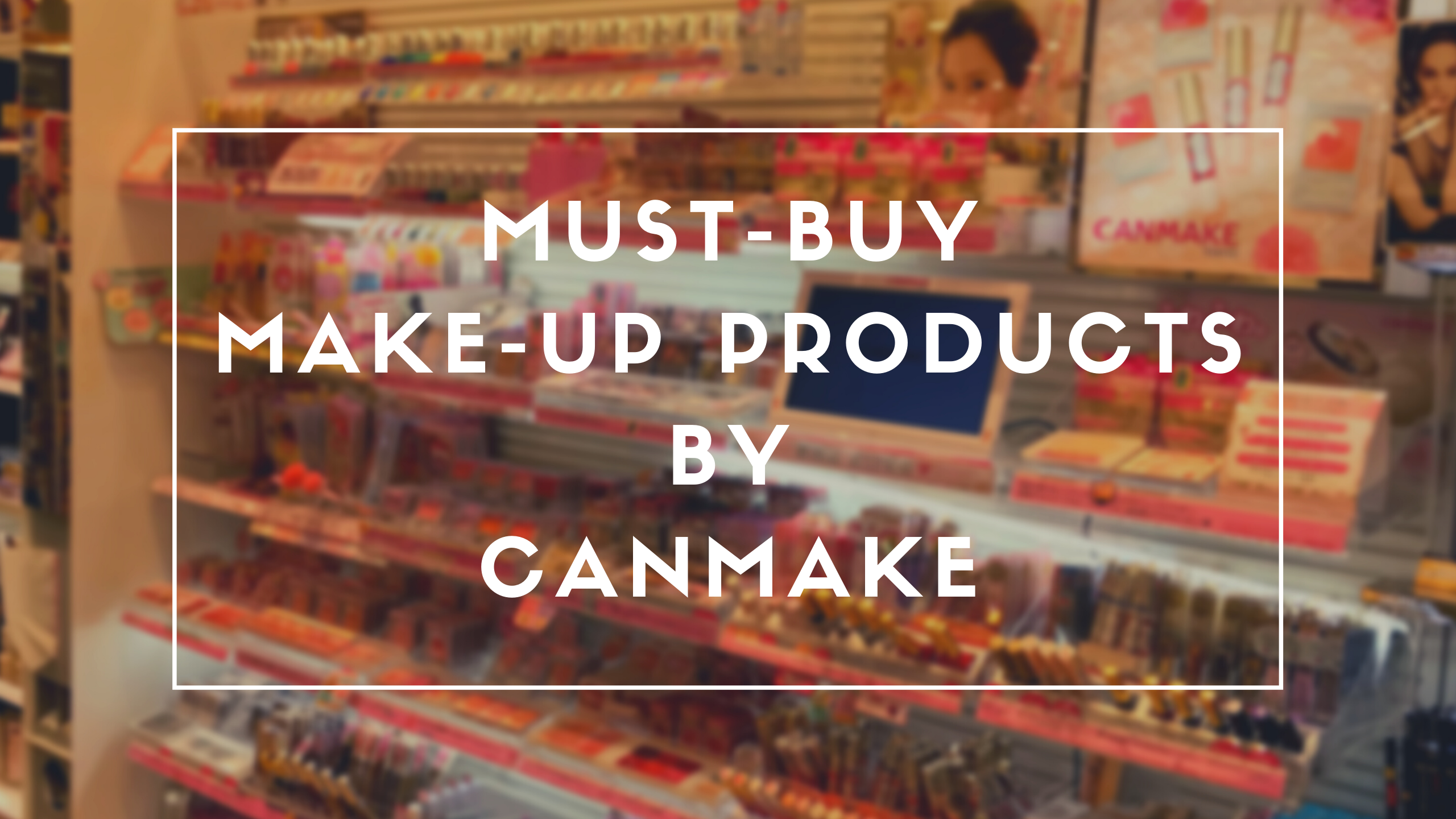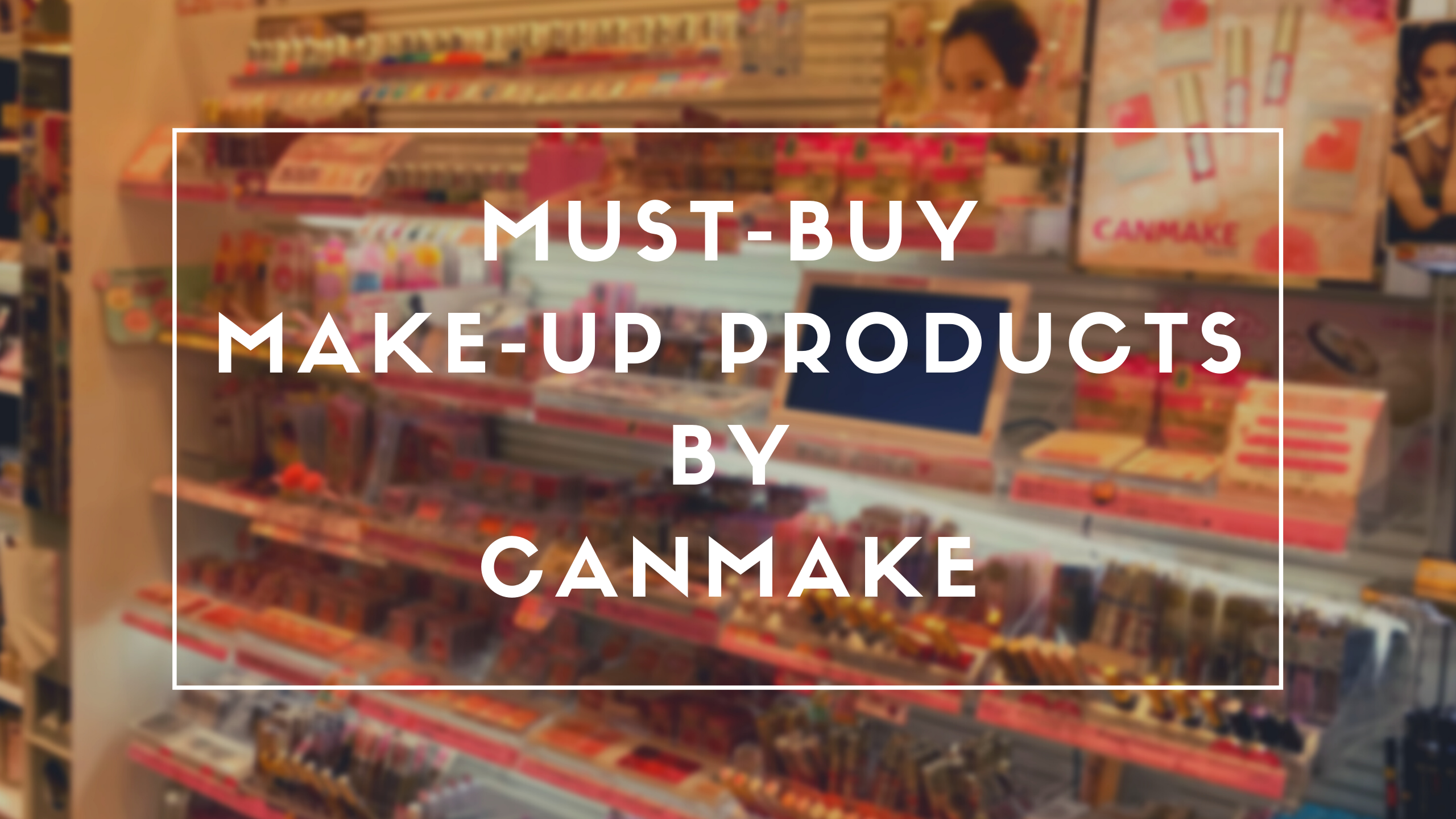 CANMAKE (キャンメイク) is one of most popular "affordable cosmetic" brands in Japan, which offers an amazing range of beauty products with inexpensive price.
CANMAKE is extremely popular in Japan among all generation since their products are not only cute, trendy and affordable but also very satisfying quality and trust worthy, and now the popularity of the brand is becoming worldwide. For those who wish to hunt for inexpensive Japanese beauty products, CANMAKE could be a first choice! Another great thing about the brand is that its products can be found at most of drugstores in Japan including Matsumoto Kiyoshi.
Numbers of make-up products by CANMAKE are highly recommended as we can find them often on beauty websites or magazines with great reviews.
In case you are wondering which CANMAKE products are particularly good, today I am sharing 5 make-up products, which have gained best reviews, and also some of them have won beauty awards for multiple times.
So please check out 5 best make-up products by CANMAKE!
1. Cream Cheek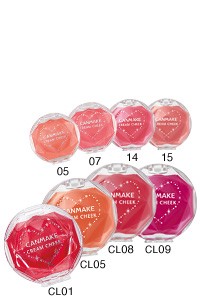 CANMAKE Cream Cheek (クリームチーク) is one of the most popular affordable makeup products in Japan, which has won multiple awards in past years including the Best Cosmetic Awards by @cosme, and now this product is listed on the Hall of Fame list. The creamy gel type blush has thick and moist texture, but creates a smooth and sheer look when you apply on your skin. Can be applied easily with your fingers, and finish off with a face powder on top for longer lasting. It's available in 8 different colours and can also be used on your lips to tone up.
Price: 580 yen + VAT
<< Buy CANMAKE Cream Cheek Online! >>
2. Marshmallow Finish Powder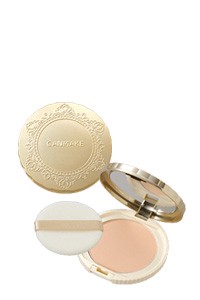 CANMAKE Marshmallow Finish Powder (マシュマロフィニッシュパウダー) is a base makeup products which can be used for foundation or finish powder. The light and soft powder helps your skin to look smooth and matte just like marshmallow, covering unevenness and pores. It has SPF 26, and is made with additive-free mineral formulation which is gentle on your skin and easy to remove by facewash. It comes in a compact, and also refills are available for cheaper price for repeaters.
Price: 940 yen + VAT/ refill 700 yen + VAT
3. Quick Lash Curler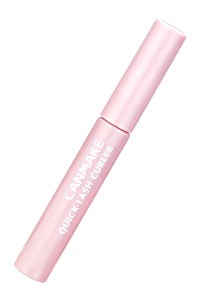 CANMAKE Quick Lash Curler (クイックラッシュカーラー) is a great product for eyelash which can be used for 3 different purposes: as a base coat, top coat or a mascara, and creates long lasting curl for all day. It's waterproof and helps to prevent from getting smudge from water, tears and sweat. The product has also won multiple beauty awards and it's the second products by CANMAKE which is listed on Hall of Fame by @cosme. Available in two colours (clear and black).
Price: 680 yen + VAT
<< Buy CANMAKE Quick Lash Curler with Worldwide Shipping >>
4. Glow Fleur Cheeks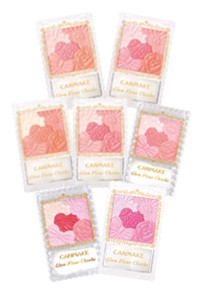 CANMAKE Glow Fleur Cheeks (グロウフルールチークス) is another best selling blush by the brand, which is made with translucence and luster powder formulation. The powder blush is easy to blend into the skin, and creates natural yet glow look on your cheeks. Also it comes with 5 different colours in a palette which makes easy to mix and create the colour to match on your make up or skin tone. The products in currently available in 8 different colours.
Price: 800 yen + VAT
<< Order Online! CANMAKE Glow Fleur Cheeks >>
5. Stay-On Balm Rouge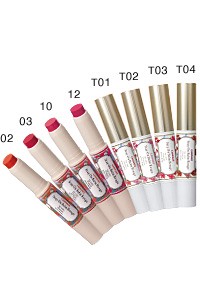 CANMAKE Stay-On Balm Rouge (ステイオンバームルージュ) is a tint lip rouge which can satisfy pretty much all girls' demands on one single stroke. It's moisturizing as a lip balm, gives glossy look as a lip gloss yet still manage to develop bright colours as a lipstick. Can be applied on dried, even chapped lips, and keeps them smooth and moist while wearing. Currently available in 14 different colours, so pick your favourite one.
Price: 580 yen + VAT
<< Buy CANMAKE Stay on Balm Rouge Now! >>
>>Shop Japanese Cosmetics Products Online with FREE Global Shipping!<<
Did you enjoy the list?? Which CANMAKE product do you like most?? For more information about Japanese beauty products, please check out my previous articles, listed below!
▽ Related Articles ▽
▼ Editor's Picks ▼

---