1 Day Itinerary in Osaka
One Day in Osaka: Best Things to Do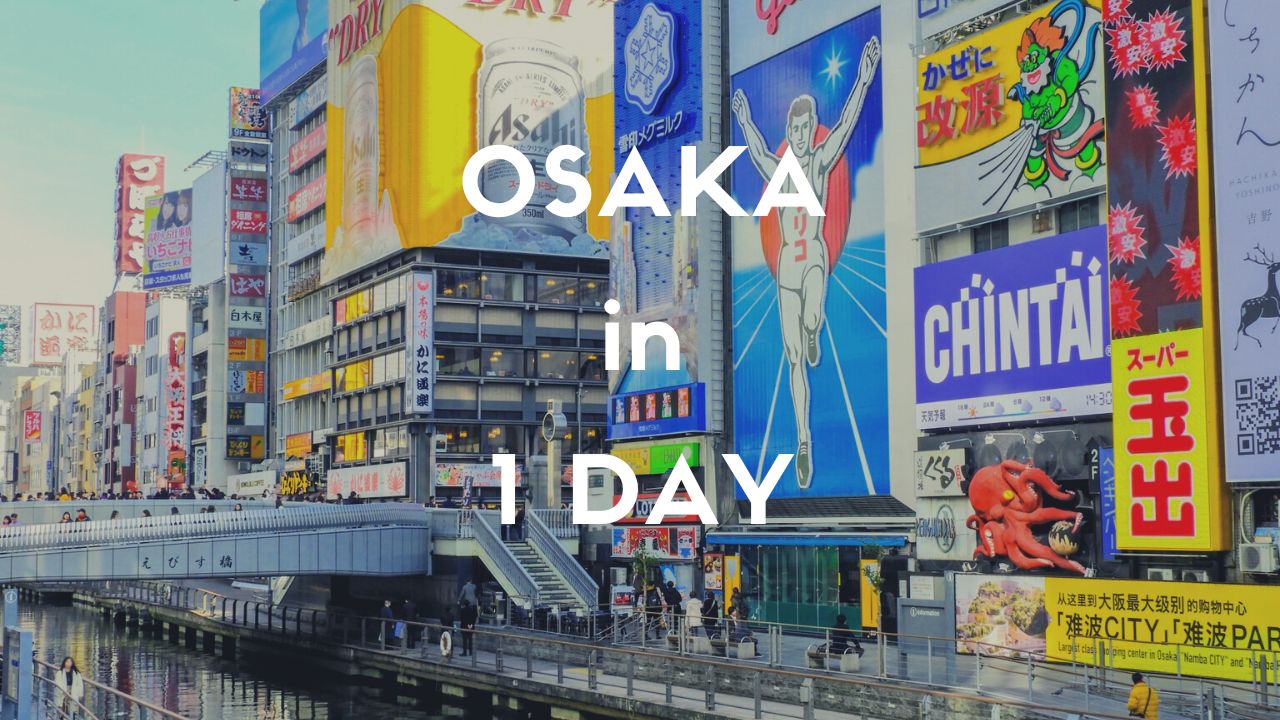 Osaka is the largest city in Western Japan, and the second largest metropolitan area in Japan after Tokyo. While being an important hub of business and transportation, Osaka is also one of the most popular tourist destinations in Japan along with Tokyo and Kyoto.
Local food, theme parks, historic monuments, shopping venues, and many more, there are countless attractions and entertainments in Osaka attracting millions of visitors both from Japan and abroad through the year.
The ideal and the most common duration for exploring Osaka is 3 days, which is long enough to see the best highlights of the city center, and you may need longer time if you wish to extend the trip to the outskirts or spend descent time in particular places such as Universal Studios Japan.
But some of you may have very limited time for the whole trip in Japan and can not spare much time in Osaka. In such case, you would need to organise your trip in advance carefully and wisely.
In this article, I am sharing a suggested 1 day itinerary in Osaka including must-see landmarks, photo spots and delicious Osaka food! Check out the perfect way to spend one day in Osaka 🙂
*Please note that this article contains affiliate links.
9am: Osaka Castle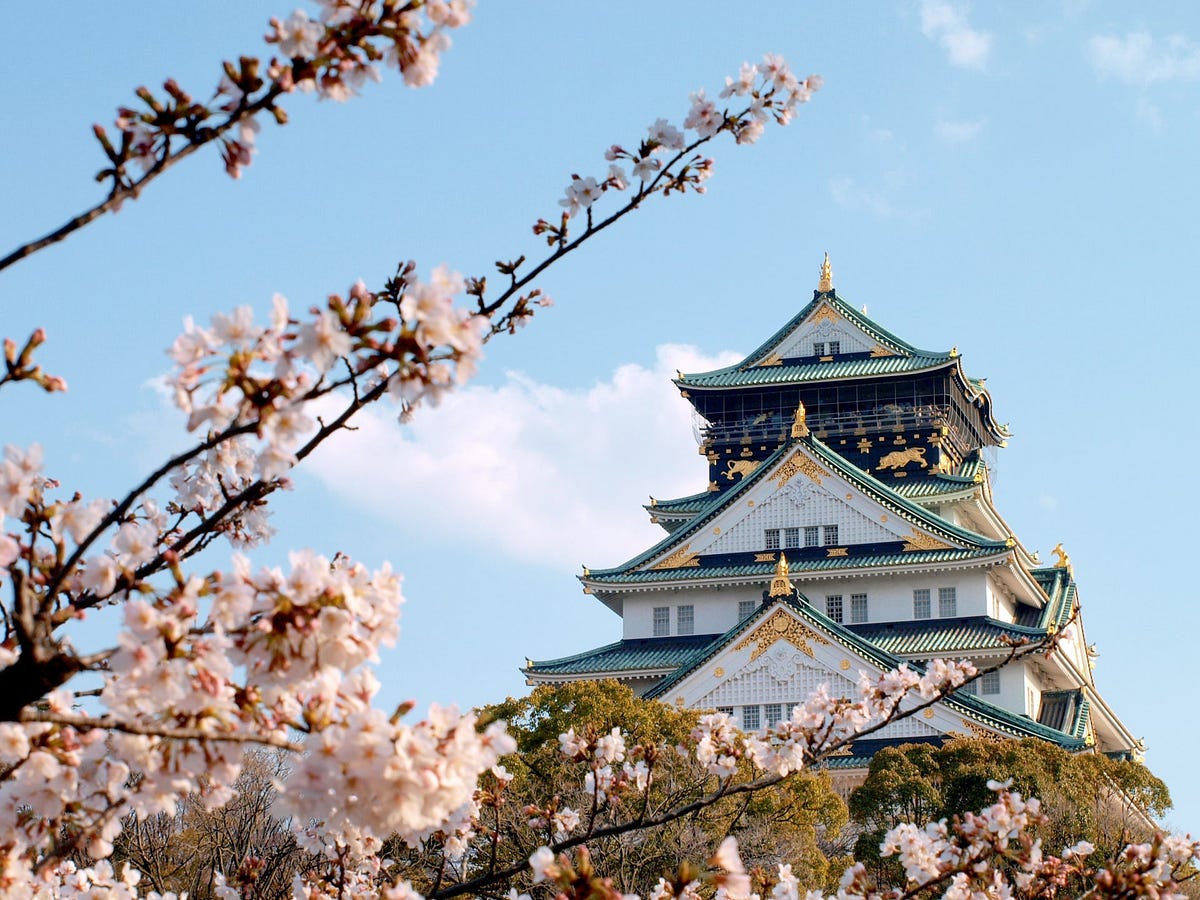 One of the most important Japanese castles, Osaka Castle (大阪城) is Osaka's must-visit landmark and a perfect sightseeing spot to start off your day. The entrance of the castle opens at 9am so I'd recommend you to visit there in early morning before it gets crowded. You can climb up the castle tower and enjoy the panoramic view of the city.
Ticket info: Osaka Castle Ticket
Related article: Osaka Castle: the Symbol of Warring States Period
The castle is situated within the park, and it's also a nice place to walk around and spend some time. The park is especially a popular place for cherry blossom viewing.
After exploring around the castle, get your shopping list ready as you are going to hit the biggest shopping area in the city.
11am: Shinsaibashi Shopping Arcade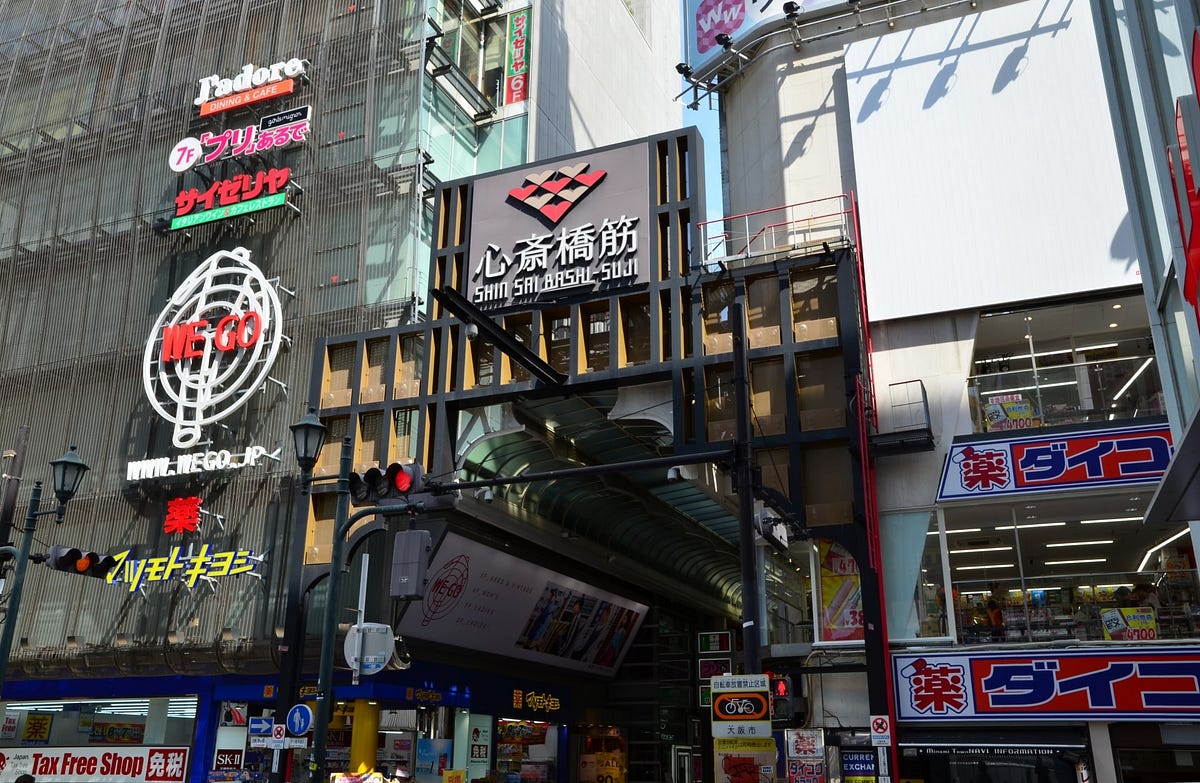 Shinsaibashi-Suji (心斎橋筋) is a 600m long covered shopping arcade filled with approx 180 stores. From high-end department stores to chained discount stores, various shops in different price ranges can be found at this shopping arcade.
Related article: Best Things to Do in Shinsaibashi
In the west of Shinsaibashi Street, there is another remarkable shopping area called Amerika Mura (American Village). It's known as the Harajuku of West and the center of young and trendy street culture in Osaka.
Related article: America Mura: The Mecca for Young Culture in Osaka
1pm: Dotonbori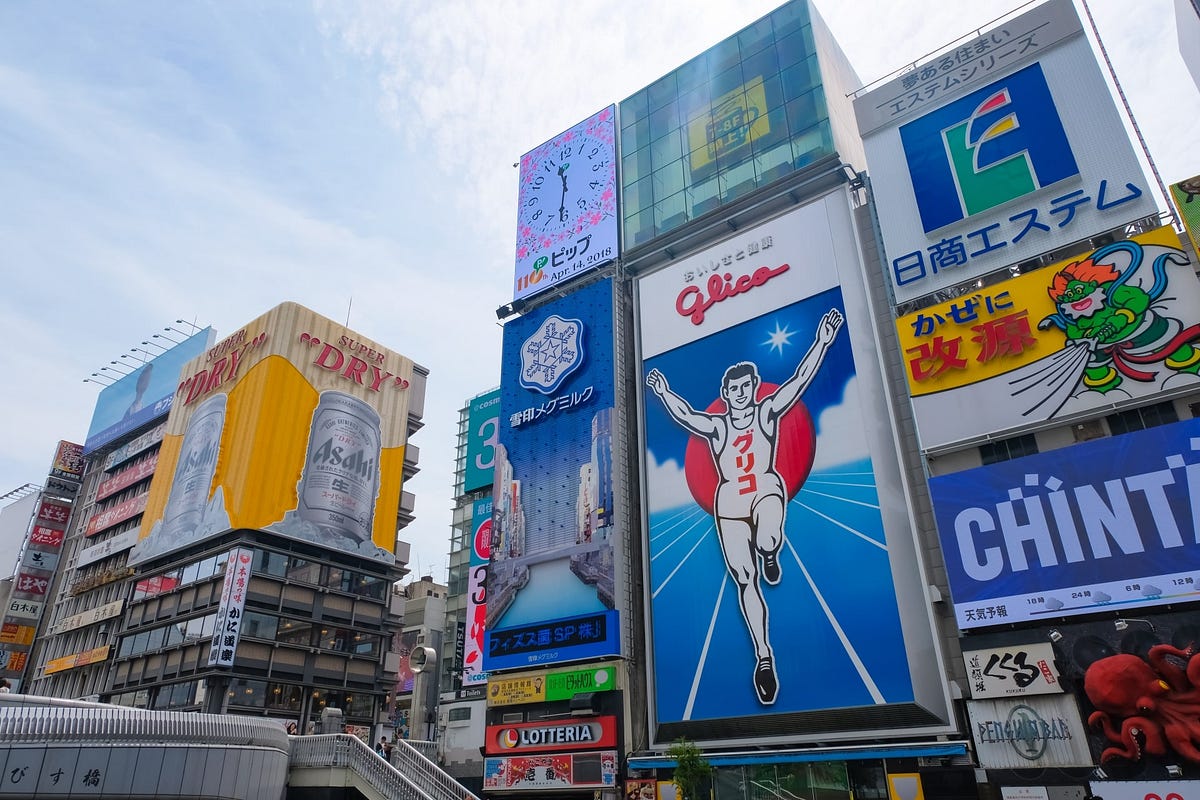 As you walk down on Shinsaibashi Shopping Arcade, you will gradually reach Dotonbori District (道頓堀), the most vibrant and touristy area in Osaka City. You will need to get your camera ready as there are several notable landmarks in this area such as Dotonbori Canal, Glico Running Man, Gigantic Moving Crab, and more.
There are hundreds of shops and restaurants on the streets of Dotonbori area, so I'd suggest you to stop here for lunch. Just a couple of blocks down, there is an atmospheric stone-paved alley called Hozenji Yokocho (法善寺横丁), which is filled with small bars and restaurants. Some of stores are open for lunch time, so this could be another option.
Related article: Dotonbori: Things to Do
If you have time, I'd also recommend you to add Kuromon Market (黒門市場) on your itinerary. Kuromon Market is a vibrant public market street that stretches for approx 600m near Namba Station. The streets are filled with over 150 fresh food groceries, souvenir shops and restaurants, and it's a great place to taste local dishes and explore Osaka's food culture.
3pm: Namba Yasaka Shrine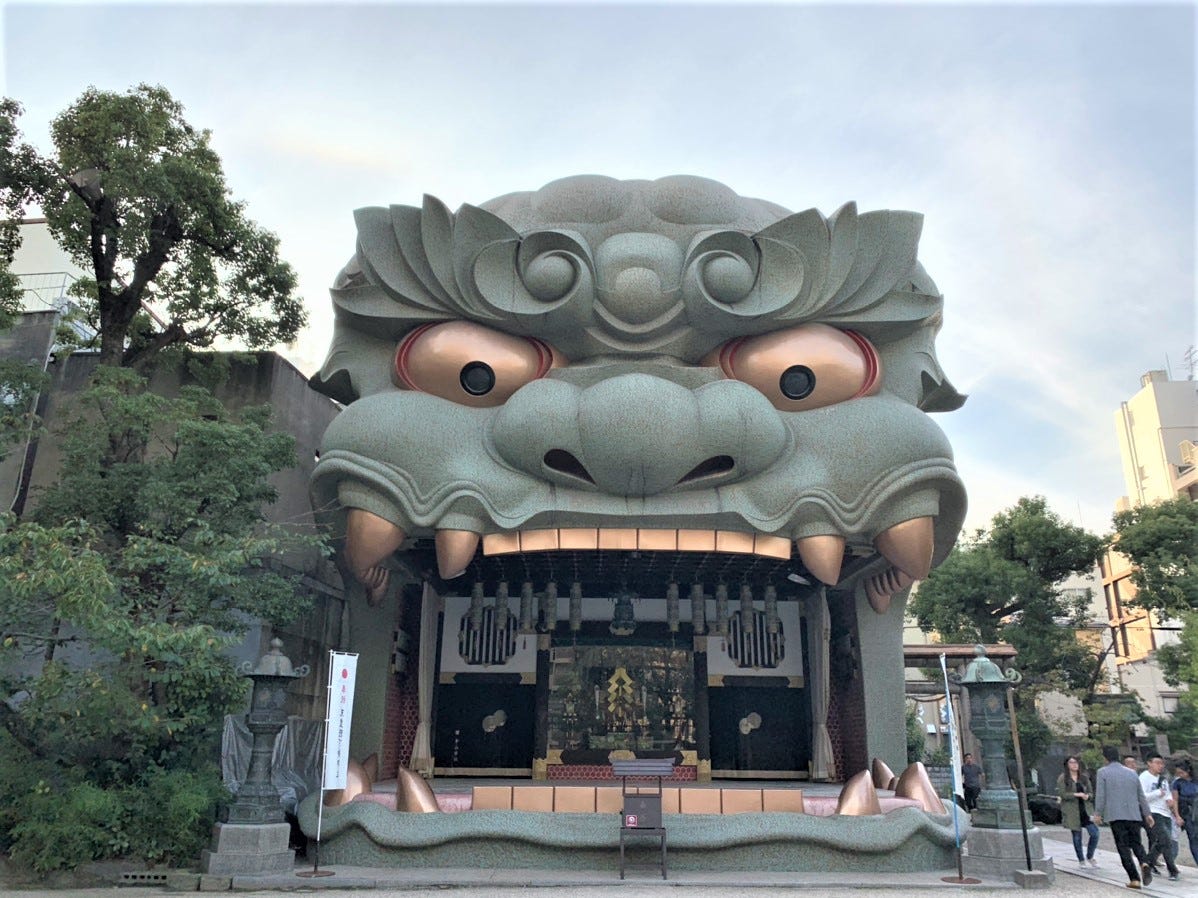 Approx 600m away from Namba Station, there is a shrine that all photographers and Instagrammers shouldn't miss. Namba Yasaka Shrine (難波八坂神社) is one of the most unique and photo-worthy shrines in Japan, known for the massive lion head building.
After Namba Yasaka Shrine, let's head down south to Tennoji area.
Related article: Namba Yasaka Shrine: The Lion Head Shrine in Osaka
4pm: Shitennoji Temple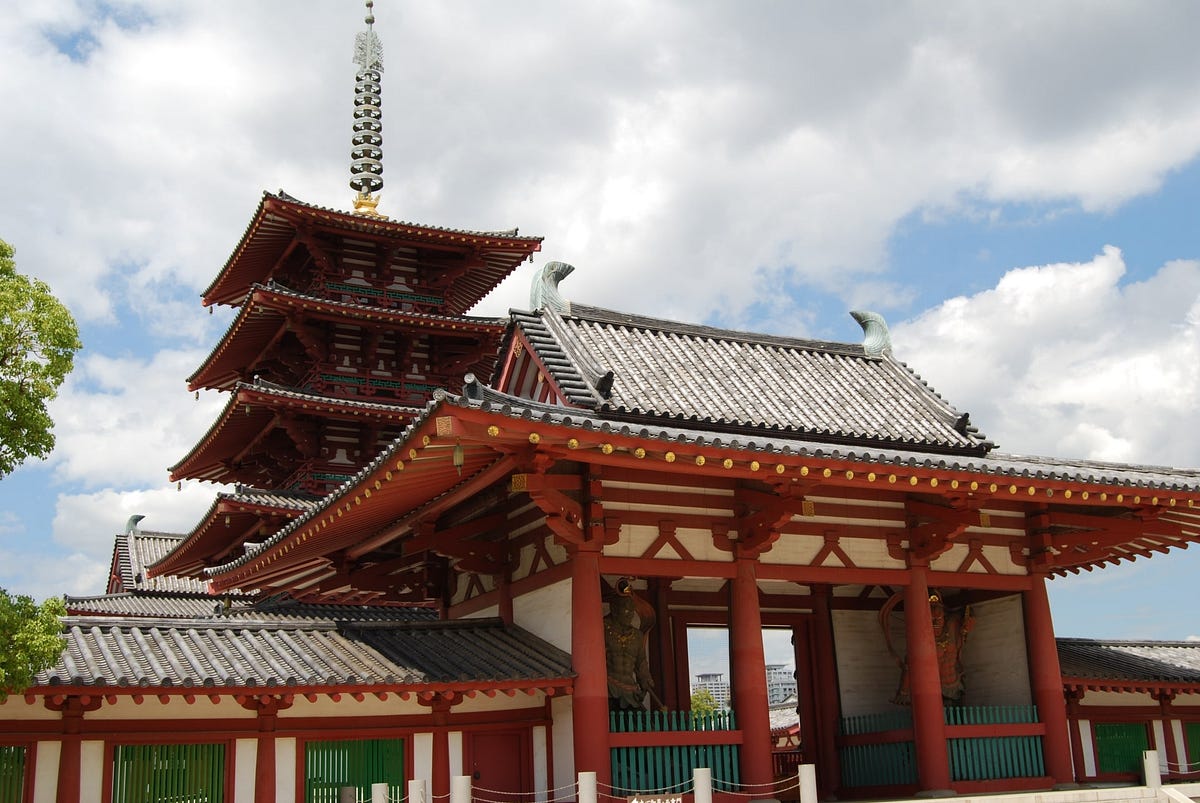 The first stop in Tennoji area is Shitennoji Temple (四天王寺) which is one of the oldest temples and the first to be officially administrated in Japan. The temple consists of magnificent buildings including the main pavilion and the 5-story pagoda. In the inner area, there is the Honbou Garden, a beautiful landscape garden.
Related article: Shitennoji Temple: Oldest Buddhist Temple in Japan
5pm: Abeno Harukas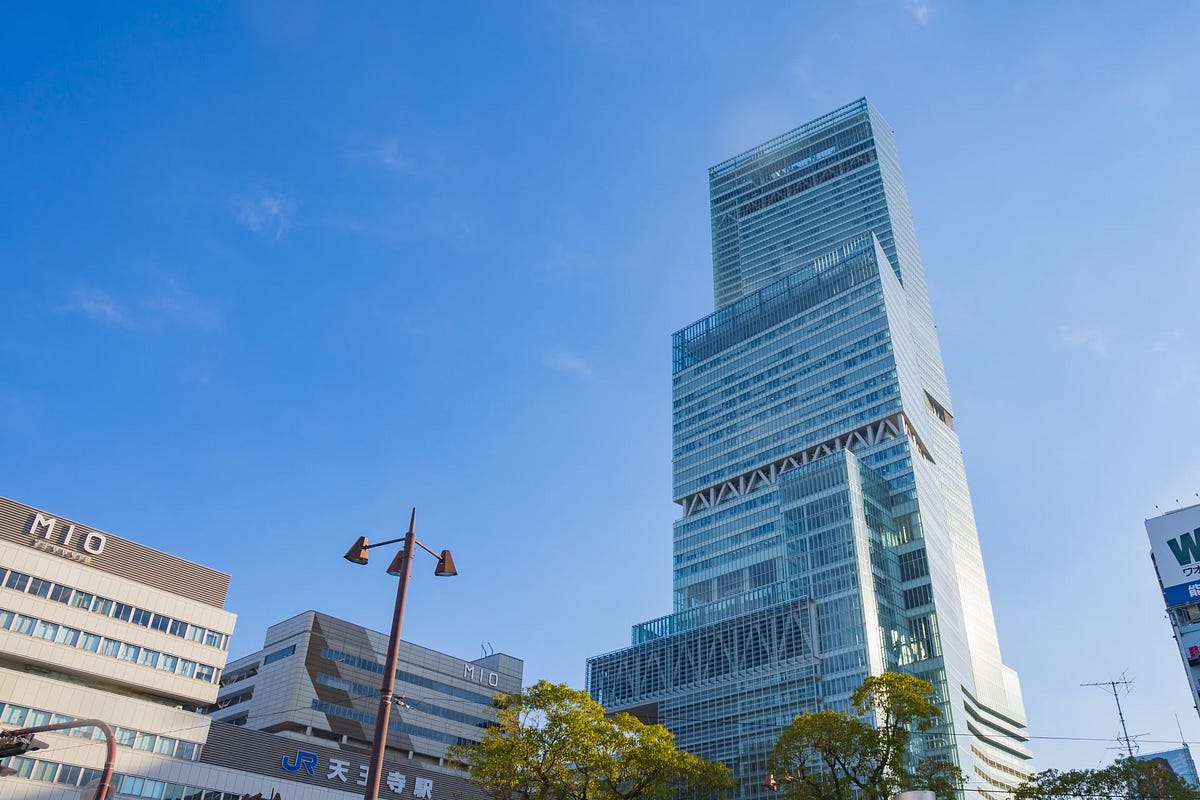 After walking down approx 1km to the south, you will reach the next stop, Abeno Harukas (あべのハルカス), the tallest skyscraper in Osaka which stands at 300m high above Osaka Abenobashi Station. At the top three floors (58th-60th), there is an observatory deck "Harukas 300" where you can enjoy the wonderful panoramic view of Osaka city and the surrounding area.
The observatory is open till 10 pm, so if you wish to enjoy the night view, I'd suggest you to plan a visit later at night.
Ticket info: Book HARUKAS 300 Observatory Ticket in Osaka
6pm: Shinsekai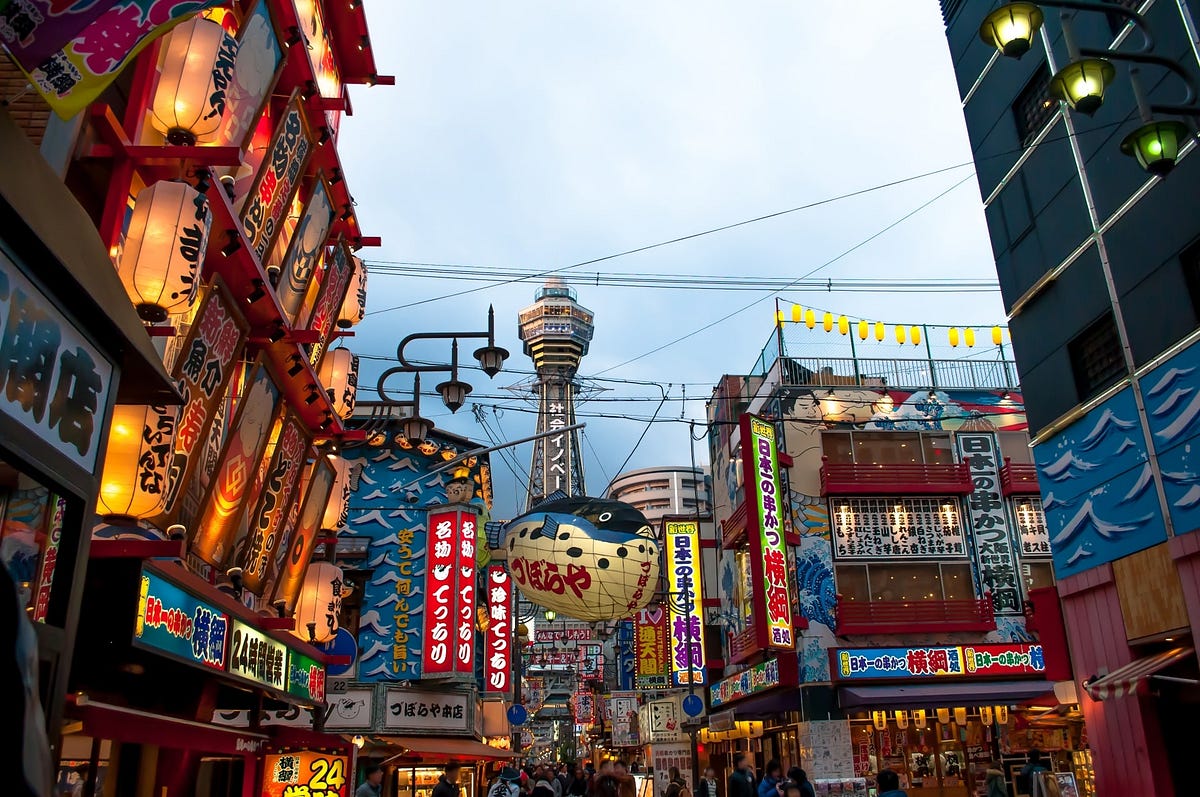 Walk approx 15 mins to the west via the Tennoji Park and you will reach the last stop of the day, Shinsekai (新世界), a nostalgic and retro entertainment district. The district offers an eccentric and vibrant atmosphere with colourful shop displays and the retro landmark tower called Tsutenkaku Tower which was constructed in 1912.
Related article: Shinsekai: Best Things to Do
There are numbers of cafes, restaurants and bars within Shinsekai District and Tennoji area where you can dine and stop for drinks after sightseeing. Or you can also head back Dotonbori District as it also offers plenty options for night-out. If you wish explore other dining areas or nightlife attractions in Osaka, I'd recommend you to check out these articles listed below!
▶ Best Things to Do in Osaka at Night
▶ Best Izakaya Alleys in Osaka
Thanks for reading! I hope you have enjoyed my suggest 1 day itinerary in Osaka! Osaka is a wonderful city with full of entertainments and attractions, but it's possible to see with a very limited time if you use your time efficiently, so I hope this itinerary idea would help you to plan a perfect trip!
For more information about travelling in Osaka, I'd recommend you to check out these articles, too!
▽Related Articles▽
---