Mozu Tombs: a UNESCO World Heritage Site in Osaka
Mozu Tombs Guide: Visit one of the largest tombs in the world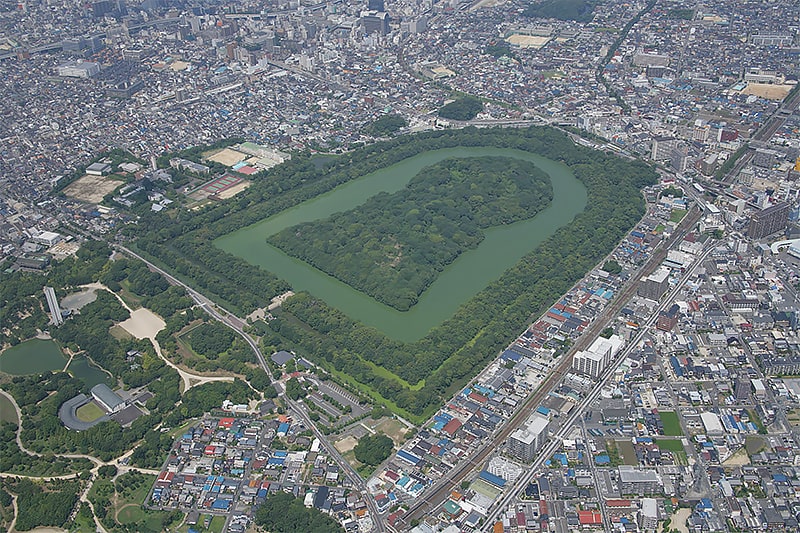 The Mozu Tombs (百舌鳥古墳群) are a cluster of 44 megalithic tombs located in the city of Sakai, just south of central Osaka. These tombs are called "Kofun" (古墳) and are found in many shapes and forms, the largest one believed to be the tomb of Emperor Nintoku which is 800m long and 600m wide. It is one of the largest tombs in the entire world.
The Mozu Tombs, alongside another cluster of tombs known as the "Furuich Tombs", compose what is known as the "Mozu-Furuichi Kofun Group" and was just named by UNESCO as a World Heritage Site in 2019. Here, I will show you a little about these tombs, including the history, how to get there, and interesting spots around.
*Please note that this article contains affiliate links.
---
What is Mozu Tomb
The Mozu Tombs were believed to be created sometime between the 4th and 6th century for members of the ruling class. These Kofun tombs come in various shapes and sizes; it is believed that the larger and more complex-shaped the tomb is, the higher the status of the buried is.
The 2 largest tombs are believed to be for Emperor Nintoku (仁徳天皇) and Emperor Richu (履中天皇). Both of these tombs are shaped like a keyhole and are called "Zempo-Koenfun"(前方後円墳). It is said to have taken about 20 years for their construction.
The smaller tombs have simpler shapes such as circles or squares. You can find some of these within Daisen Park which is located between the 2 large tombs. There used to be over 100 tombs in this site, but due to the rapid development that Japan underwent after WWII, over half of these tombs were destroyed.
What to do & see at Mozu Tombs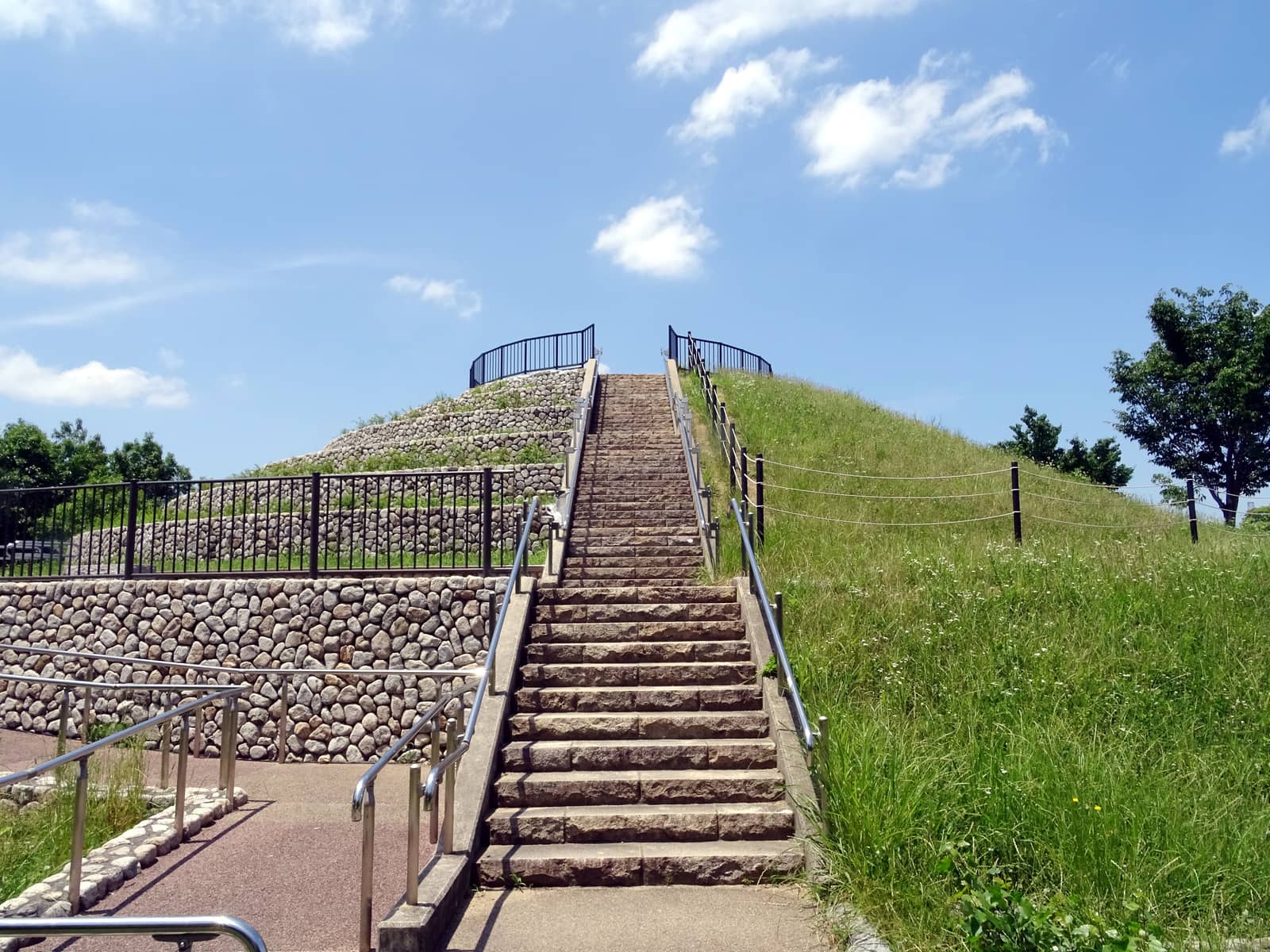 When you arrive at Mozu Station, the first place you will find is "Daisen park" (大山公園). This park is located right between Emperor Nintoku Kofun and Emperor Richu Kofun. Within the park, you can spend time at the Japanese-style garden, the Sakai City Museum, and the Bicycle Museum.
Sakai City Museum: Opened from 9:30am to 5:15pm. You can learn about the history of the city of Sakai as well as see artifacts that were found inside these tombs.
Japanese Garden: Opened from 9am to 5pm (Nov. ~ Mar.: 9:30am to 4:30pm). Enjoy the Japanese-style garden and take a small break from the energetic city atmosphere.
Bicycle Museum: Opened from 10am to 4:30pm. Learn the history of bicycles and see how the models have revolutionized with the years.
When it comes to the tombs of Emperor Nintoku and Emperor Richu, you can walk around it and see the entrance of the tomb, but the tomb in itself is not opened to the public.
One problem that you will encounter here is that to see the impressive keyhole-shaped tomb from above, you will have to go to the observatory located on the 21st floor of the Sakai City Hall. The Sakai City Hall is located about 1km away from Daisen Park.
How to get to Mozu Tombs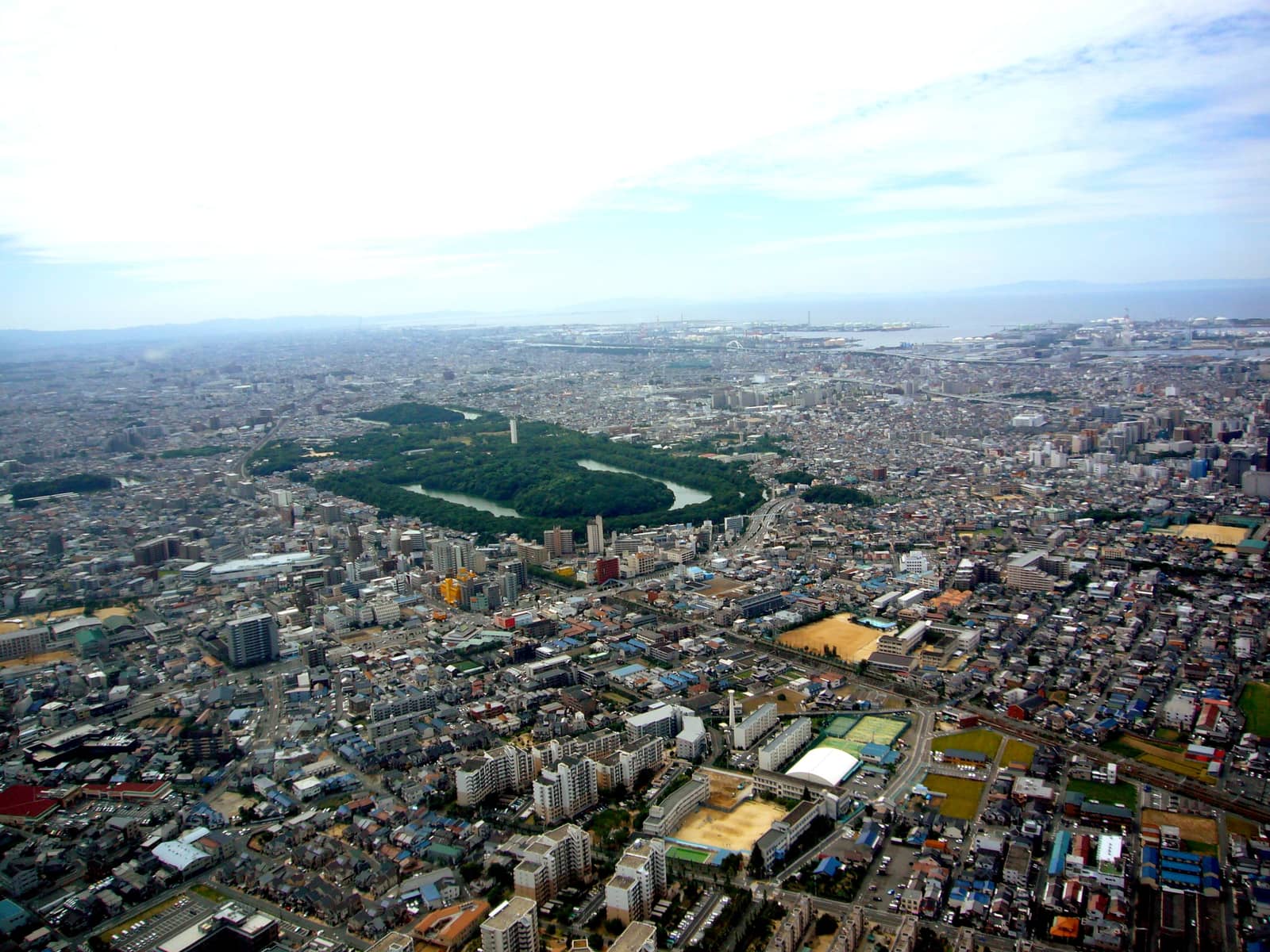 To get to Mozu Tomb, the easiest way to get there is by train. All the main tombs and Daisen park is located within walking distance from Mozu Station (百舌鳥駅) of JR Hanwa Line (JR阪和線).
There is also a shuttle bus that you can take from Sakai Station (堺駅). This shuttle bus will take you to the Sakai City Museum Which is within Daisen Park. The only problem with this shuttle bus is that it is only available on Sundays, Saturdays, and Holidays.
Tourist attractions near Mozu Tombs
-1st. Shinsekai: Osaka's old downtown district where the nostalgic atmosphere strongly remains. One of Osaka's landmarks, the Tsutenkaku Tower, can also be found here.
-2nd. Namba Yasaka Shrine: Also known as "the Lion Shrine" as it houses the massive lion head-shaped statue. It is one of the most unique and coolest shrines in Japan
-3rd. Abeno Harukas: A multi-purpose commercial building opened in 2014. The 300 m tall skyscraper is the tallest building in Osaka and has the observatory "Harukas 300" on 58–60 floors.
-4th. Shinsaibashi: Popular shopping district with a long history. You will find here all the popular brands, both Japanese and international.
-5th. Hamadera Park: It is one of the oldest parks in the country. This 751,000㎡ park is also famous for having over 5,500 pine trees which composes a beautiful scenery.
Hotels & Restaurants near Mozu Tombs
Hotel Trusty Osaka Abeno (ホテルトラスティ大阪阿倍野) is a hotel located within walking distance from Tennoji Station(天王寺駅) which is just one train away from Mozu Tomb.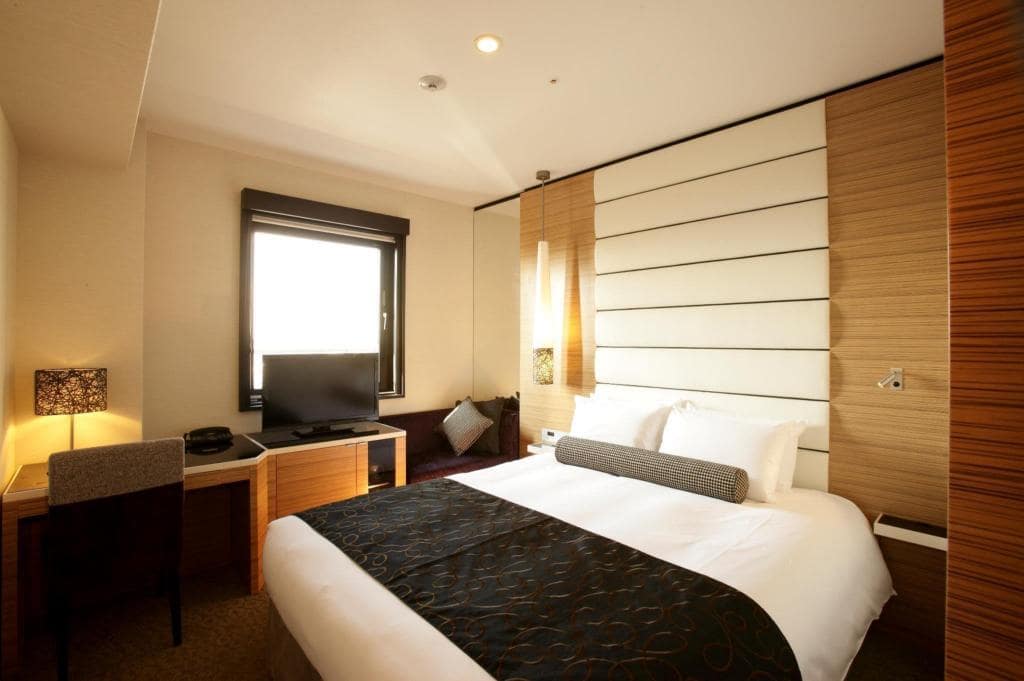 This luxury hotel just opened last year and it is located just 1 minute away from Tennoji Station. A modern, yet relaxing atmosphere can be felt in its facilities. The hotel has a Teppanyaki restaurant as well as a cafe/bar.
You can make reservations from the following link!
<<Book "Hotel Trusty Osaka Abeno" at the best price!!>>
Here are also some articles you may find helpful for when you're looking for a place to stay in Osaka!
▶5 Best Cool and Chic Airbnb in Osaka!
▶Best Budget Accommodations in Osaka:Part I
▶Best Budget Accommodations in Osaka:Part II
When it comes to restaurants in Osaka, here are some articles you can check out to find good options during your Osaka trip!
---
Want more ideas for things to do at Osaka? Check out the following articles!
▽Related Articles▽
▼Editor's Picks▼
---