The festival originally started back in 1950, and the scale of the festival has been getting bigger and bigger every year with more displays in the larger sites. In recent years, the festival welcomes over 2 million visitors from Japan and abroad to see spectacular snow and ice sculptures. The 71st Sapporo Snow Festival 2020 is scheduled be held from 31 January to 11th February in 2020. (Note: the main venue with the snow art is from 4 to 11 February)
<< Book 2 days package tour to Sapporo Snow Festival! >>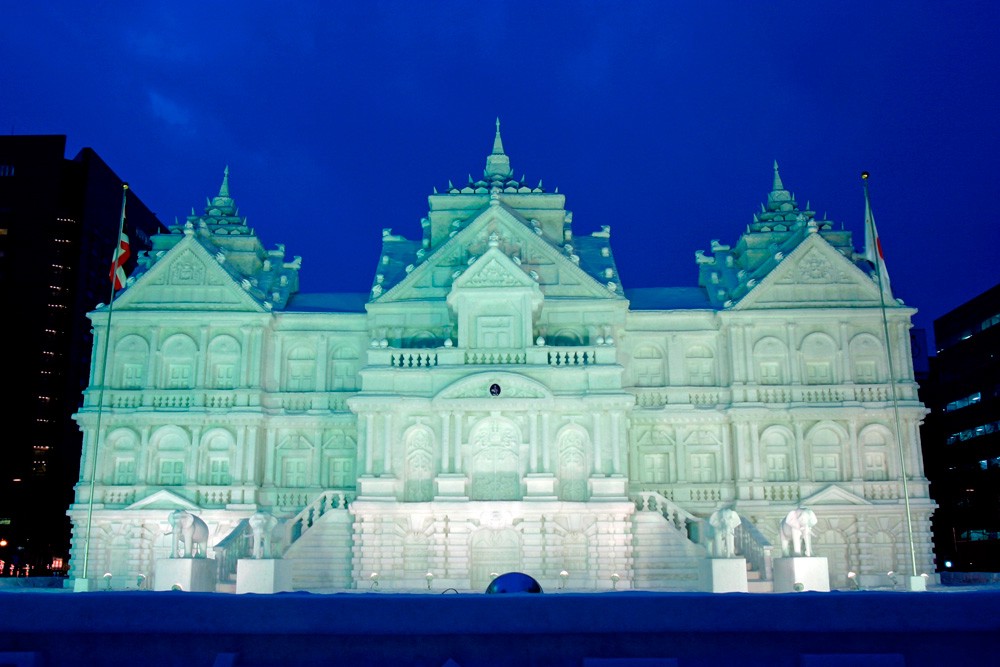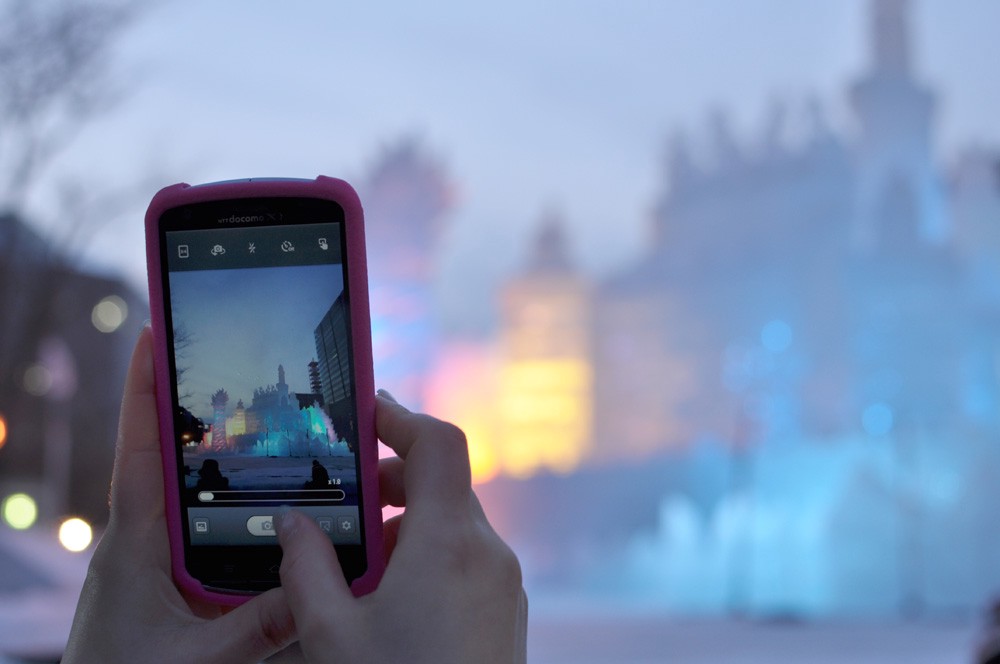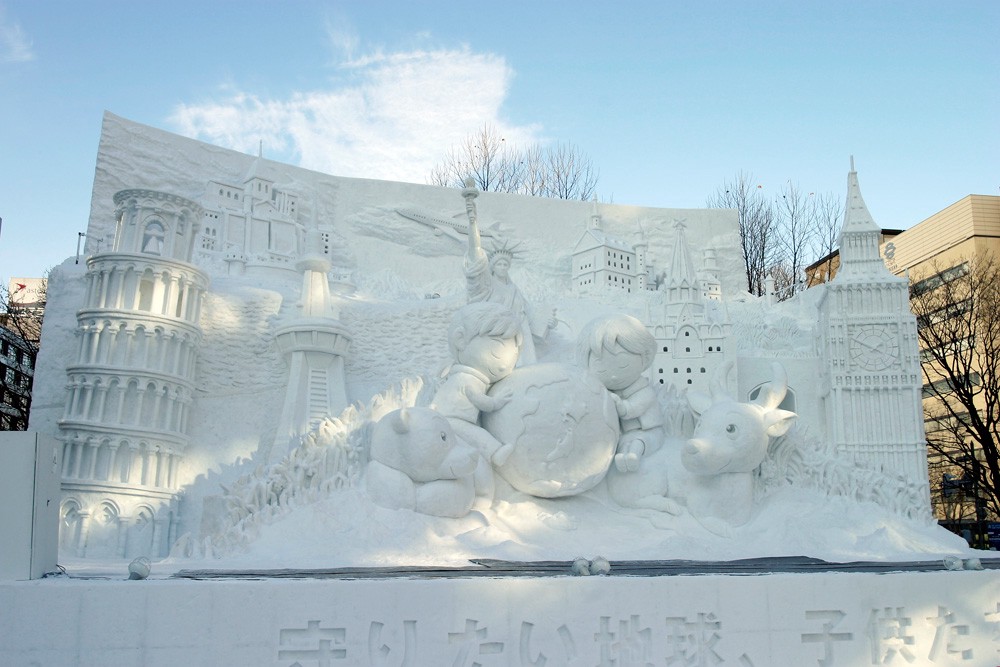 The site of Sapporo Snow Festival 2020 is divided in 3, Odori Site, Susukino Site and Tsu Dome Site.
The Odori Site takes the main part of the festival which is held in the 1.5km long main street of Sapporo city. There will be over 100 snow/ice made sculptures including over 10 m tall large scale ones. Along the street, there will be shops and food/beverage stalls, light-up of the sculptures at night and an ice skate rink in front of the Sapporo Tower.
Susukino Site, is located in Hokkaido's biggest red-light district Susukino area. There will be a number of ice made sculptures where visitors can enjoy the fine curving art of ice blocks along the street.
The 71st Sapporo Snow Festival will be held at Odori Site and Susukino Site from 4th to 11th February in 2020.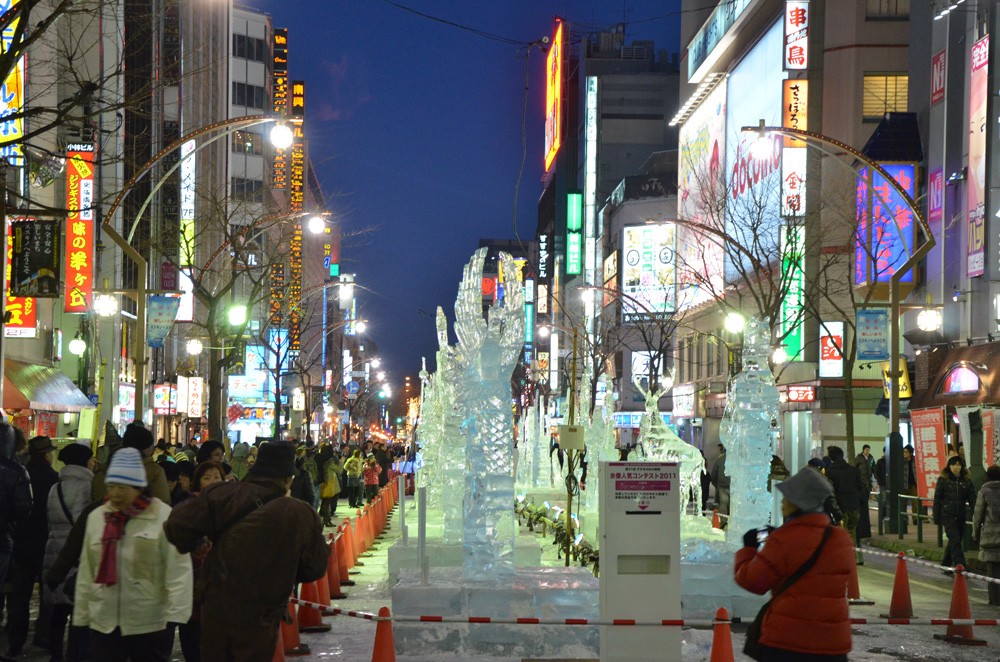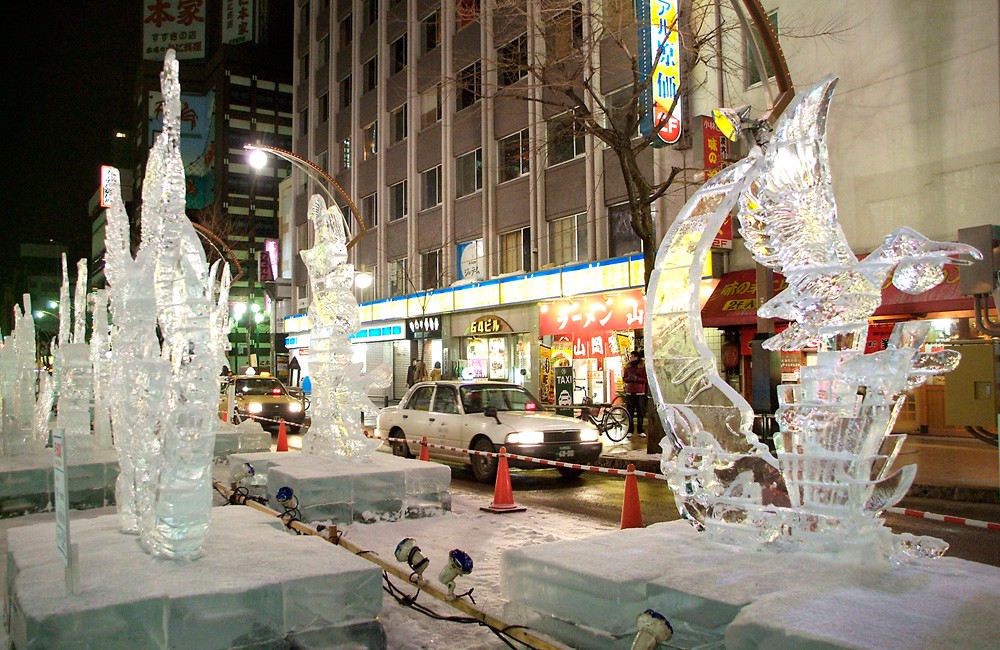 The Tsu Dome Site is located a bit off the central area yet it's a great place to play with snow attractions such as snow slope, snow maze and making snowman. Tsu Dome Site opens 5 days earlier than other sites.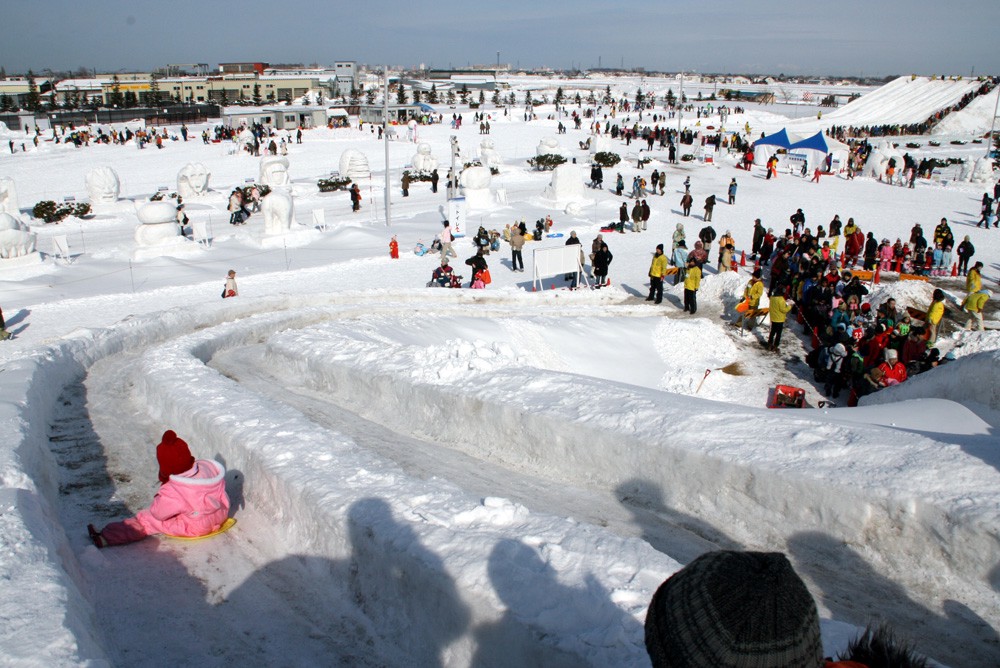 MAP:
Odori Site & Susukino Site
Access: 2 mins walk from Odori station or 10 mins walk from Sapporo station
Hours: all day (light-up till 22:00)
Dates: 4th to 11th February 2020
Fee: Free
Tsu Dome Site
Access: 15 mins walk from Sakaemachi station or Shuttle bus services available from Sakaemachi station or Sapporo station
Dates: 31st January to 11th February 2020
Hours: 9:00 to 17:00
Fee: Free
Official Website: http://www.snowfes.com/english/
Going to Sapporo Snow Festival?? If you are seeking for unique experiences in Sapporo, join a bar hopping tour offering an amazing opportunity to explore the deep food culture of Hokkaido! "Sapporo Bar Hopping Food Tour" by Magical Trip is guided by local experts who will take you to hidden local eateries! You can try authentic local food and get tipsy like a local! Check out the below link for more information about the tour 🙂