6 Tips to Survive Winter in Japan
Fight the Japanese cold by following these simple tips!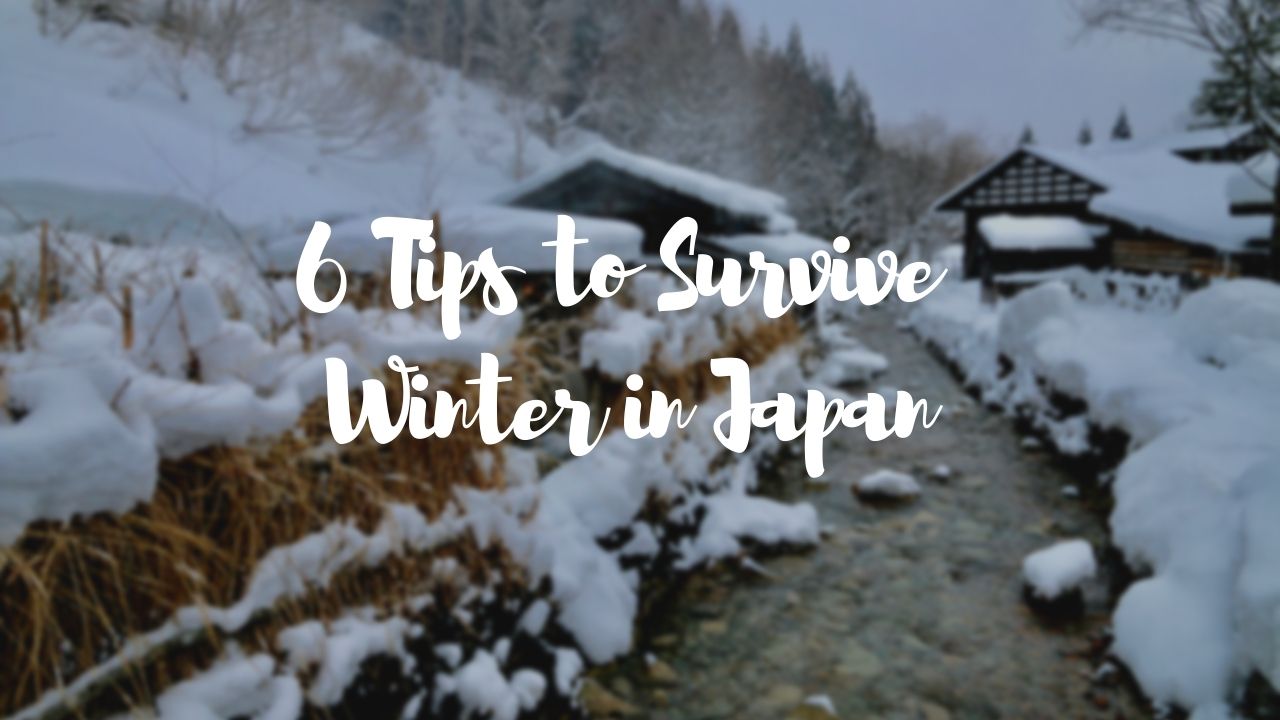 Winter is coming to Japan and it's time to change the clothes in the closet and start using the heat.Winter in Japan is very cold and difficult to cope with. Especially for those of us who come from warmer countries, with less cold winters. If this is going to be your first winter in Japan, you should know that in general at this time of year the temperatures drop a lot and it's common that even in cities like Tokyo it snows sometimes.
Perhaps in Japan it's not as cold as in Beyond the Wall, and people from cold countries are used to these temperatures but it's never a bad idea to shelter from the cold and warm up so as not to get sick (especially now with covid-19). If you are currently living in Japan or you have to come on a trip (difficult now but not impossible), in this post I bring you 6 ideas to survive the Japanese winter.
1. Spend the afternoons under a kotatsu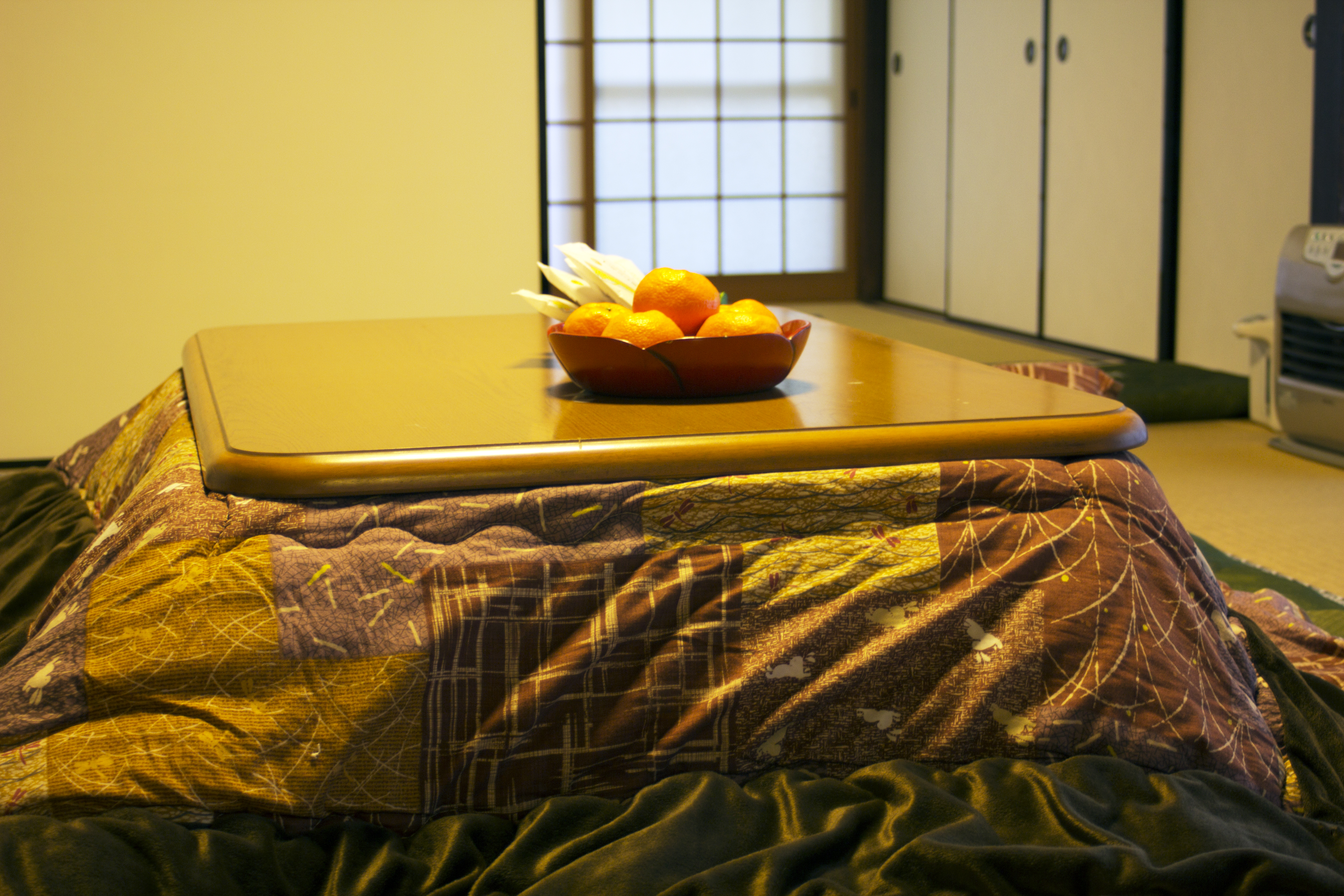 Surely fans of anime and Japanese movies know what a kotatsu is but for those who don't know, explained in a simple way the kotatsu (炬燵) is a stove table.
It consists of a low table covered by a thin futon (布団) that has an electric brazier built into the bottom. You could say it's like snuggling with a blanket on the couch, but that blanket has a built-in electric fire pit. A thinner futon is placed on the floor so that people can sit directly on the floor, which is quite common in Japan since the tatami was traditionally used, and some houses still use it today.
A very typical family picture of these dates is that of a family gathered on the futon, playing games or eating tangerines.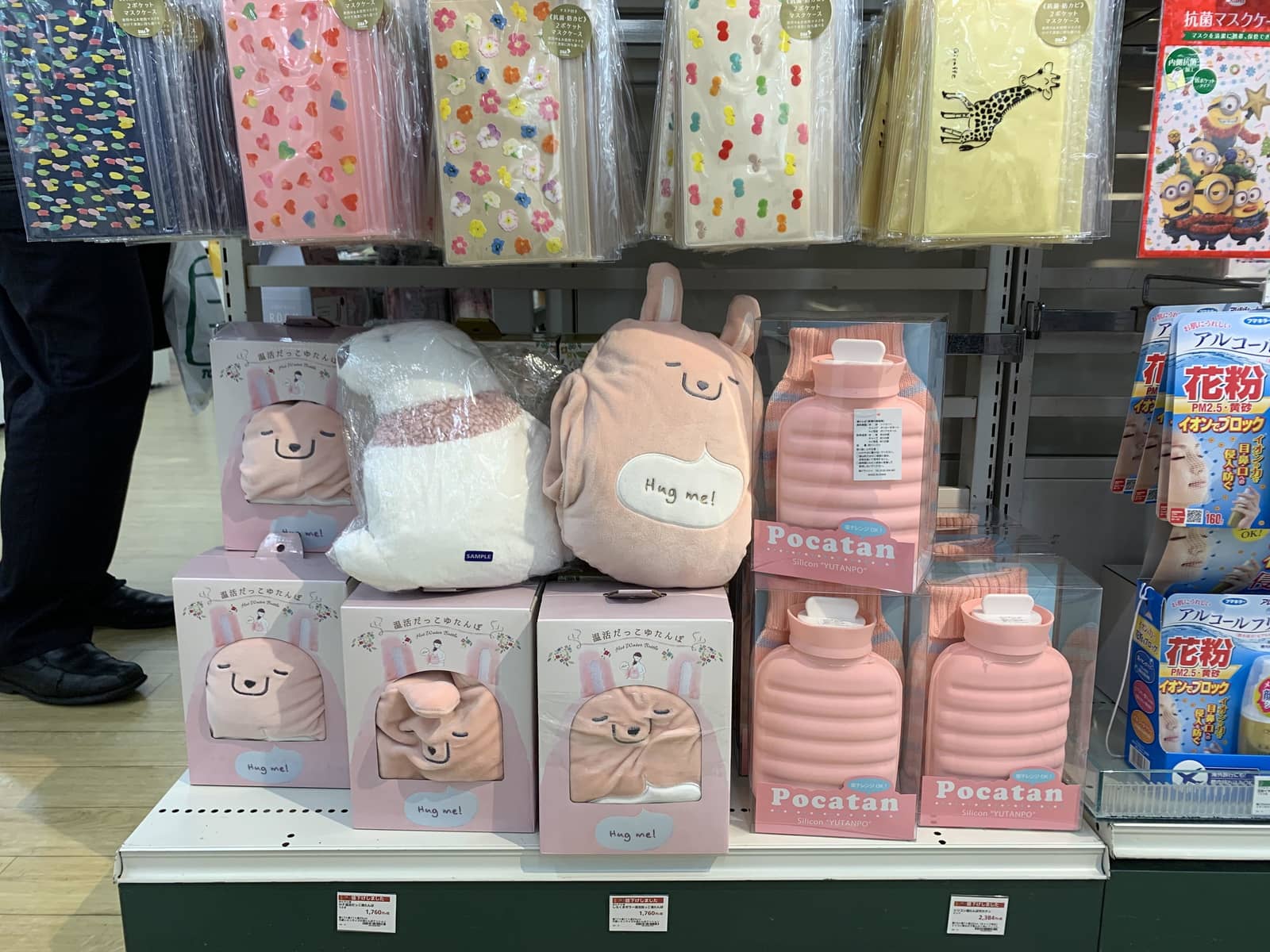 If in your home it's impossible to have a kotatsu, another cheap and simple solution is to buy a yutanpo. Yutanpo is the Japanese traditional hot water bottle to heat the bed before going to sleep. I think that hot water bottles are something that were used in most countries, and not something exclusive to Japan. But while in many places it's already something old and not used, in Japan they are still something current and there are even with different designs, such as cute animals. They can be easily found in many departments, home stores or different kind of stores. For example in Tokyu Hands they have a section with Yutanpo.
In case someone doesn't know these bottles or doesn't know how to use them, simply put hot water inside and cover the bottle with clothing to avoid direct contact with the skin (some yutanpo already come with their own clothing cover). An hour before going to sleep, put it in the bed under the sheets and so when you go to sleep the bed is warm. It can also be used on the sofa and put under a sheet near your feet for example, or buy smaller models that can also be used to warm hands or feets.
2.
Buy UNIQLO Heattech clothes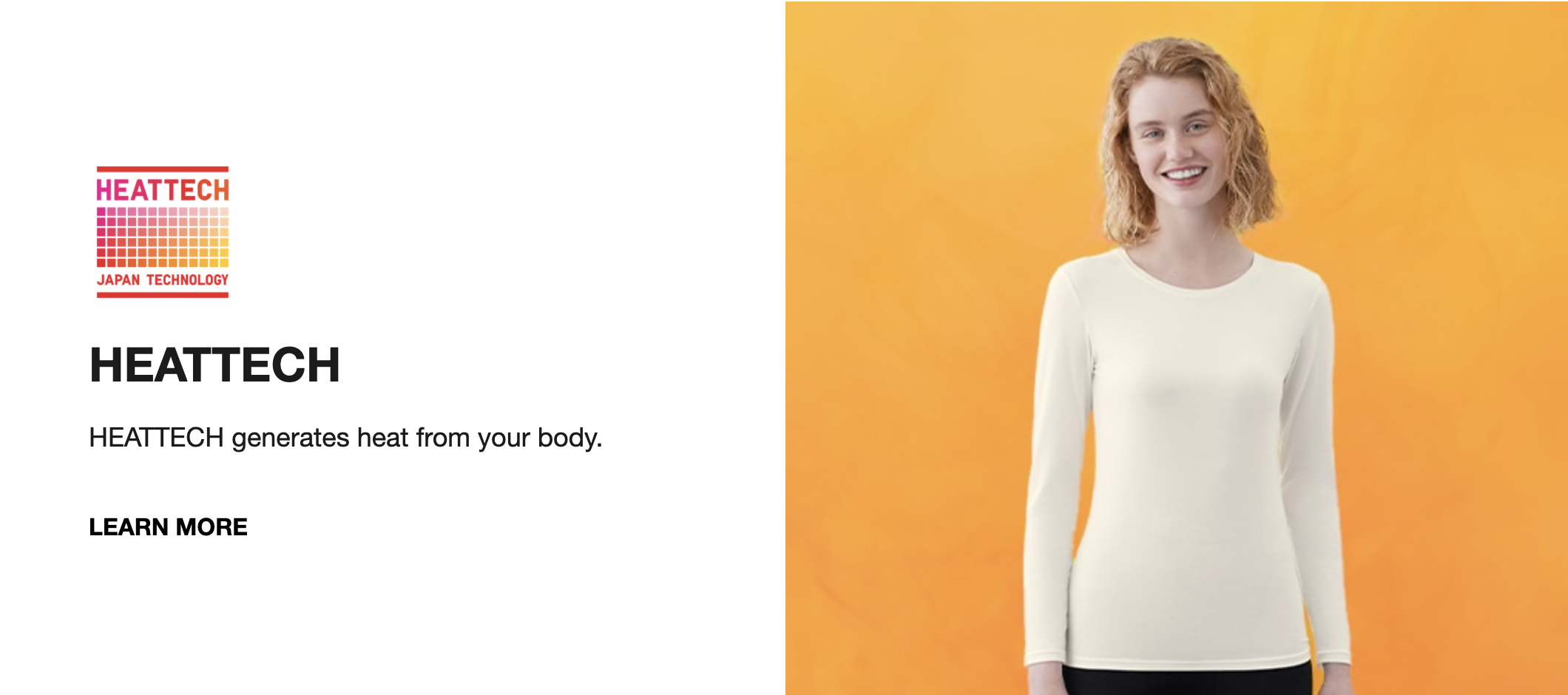 One of Uniqlo's most famous products and one that has managed to differentiate itself from other brands, is its HEATTECH clothing series. Thanks to the use of technology, this clothing maintains body heat, helping you not get cold in winter. And there are all kinds of products! From underwear shirts to jeans or normal trousers to leggings, socks and much more. In some of the products there are also three levels, depending on whether they heat more or less.
In addition to its HEATTECH series, UNIQLO also has many other very warm and comfortable clothes, so if you have a store near your home or work I recommend you go take a look!
3. Warm up using kairo or heat packs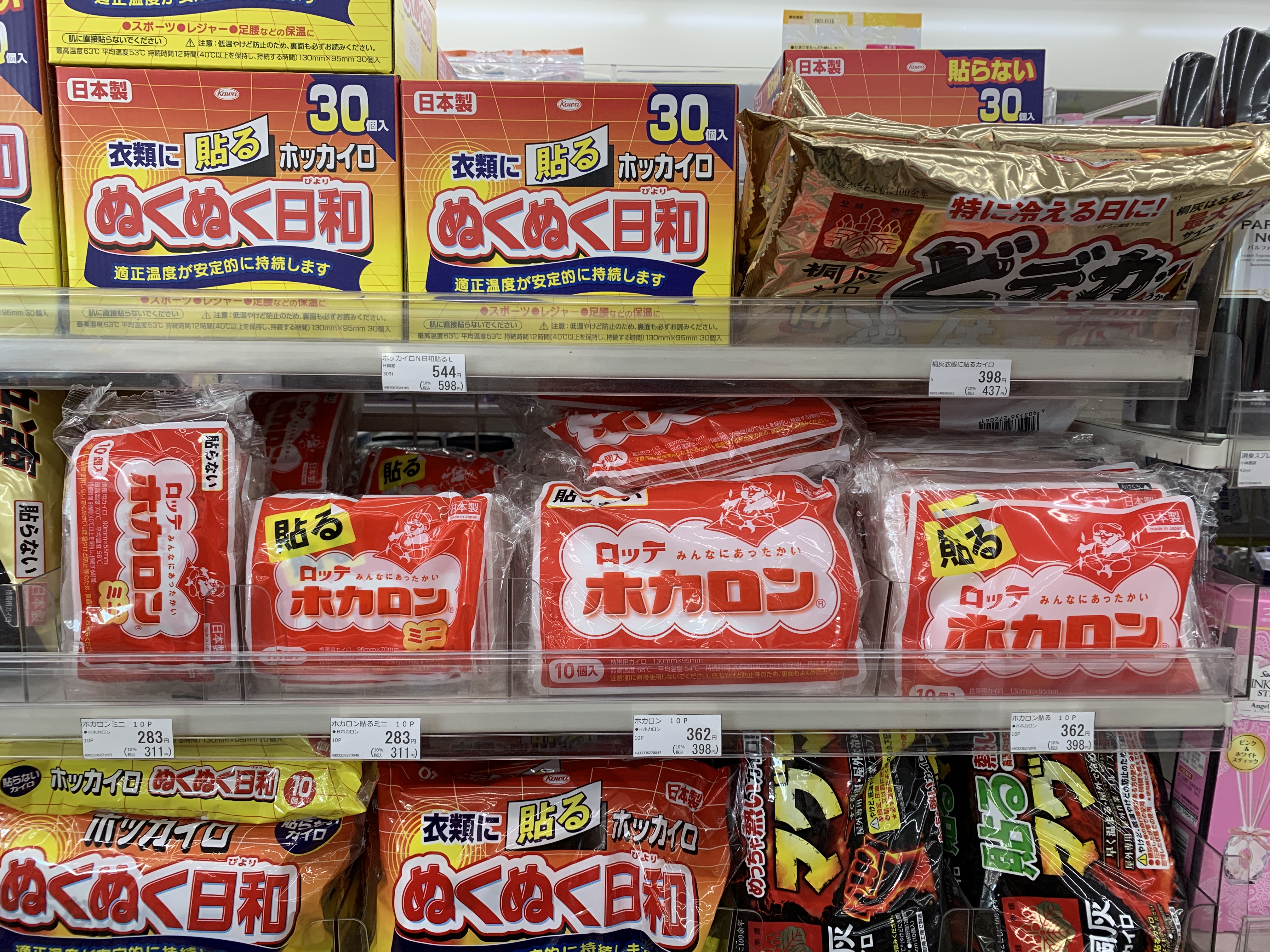 Kairo (カイロ) or hokkairo (ホッカイロ) are one of the star products in winter in Japan. They consist of a small heat patch designed to be worn on the area of the body that is needed. There are two types, some that are glued to the body (although it's not recommended to stick them directly on the skin in case it causes burns) and others that are designed to carry in pockets. The latter last considerably longer than the former, and reach higher temperatures.
So when the first cold days arrive in all the convenience stores (konbini), drug stores, stations and supermarkets they already begin to sell this product. Besides being useful, they are very cheap: around 100 yen per unit or even 300 yen for 10 units. These two characteristics together are probably the cause of its success. Obviously they can only be used once, but for 100 yen I think it's a good investment!
4. Eat nabemono, ramen and oden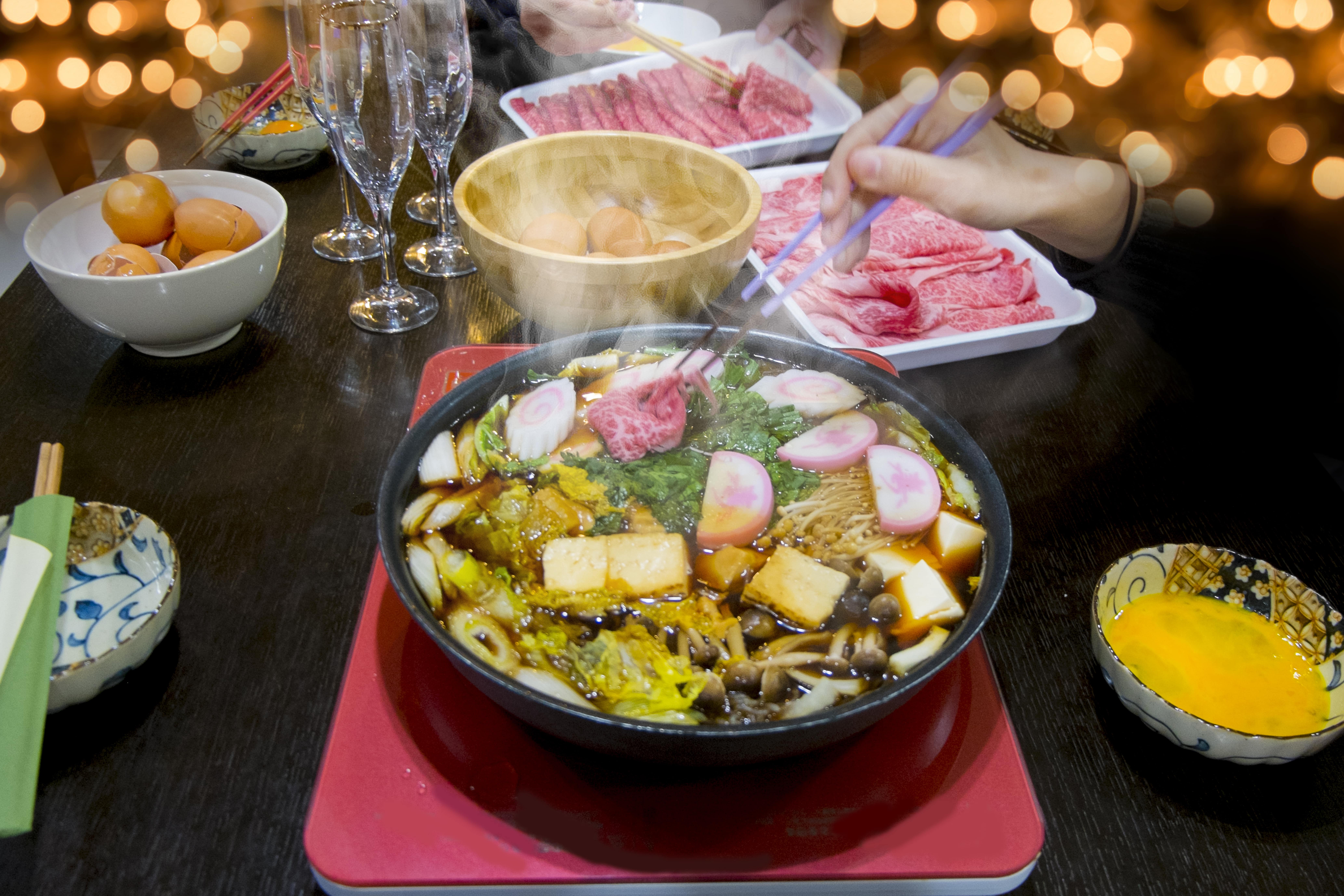 I think that in almost all countries with four seasons there are typical dishes of each season. Obviously they can be eaten throughout the year, but hot dishes are more appealing in winter with cold than in summer, and vice versa. In Japan, four of the most famous dishes in winter are nabe, sukiyaki (or its variant shabu-shabu), ramen and oden. For those unfamiliar with these dishes, I will briefly summarize them.
Nabemono or simply nabe (鍋) is a term that refers to all varieties of steamed Japanese stew dishes. The most famous dishes within this style are sukiyaki and shabu-shabu. Sukiyaki (すき焼き) consists of meat cut into very thin pieces simmered or boiled at the table, along with vegetables and other ingredients, in a shallow pot in a mixture of soy sauce, sugar and mirin. Before eating it, the ingredients are put in a small bowl with beaten raw egg. The shabu-shabu (しゃぶしゃぶ) on the other hand also consists of a pot of boiling water and very finely cut meat. But in this case the meat is taken with the chopsticks and immersed in the water until it's done (rather boiled). It's usually served with two or three different sauces to choose from to taste. Finely cut vegetables are also added to taste.
Ramen (ラーメン) is probably the best known dish of those named here, and the one that needs the least explanation. In a very quickly and summarized way, it's a long noodle soup with meat and egg among other ingredients that can be added (such as spinach or seaweed).
Finally, oden (おでん) is a stew where various ingredients are cooked, among which may be egg, daikon (Japanese radish), konnyaku (a type of edible tuber), and chikuwa (fish paste cakes) cooked in a Konbu seaweed broth and strips of dried bonito or katsuobushi.
5. Get hot drinks from vending machines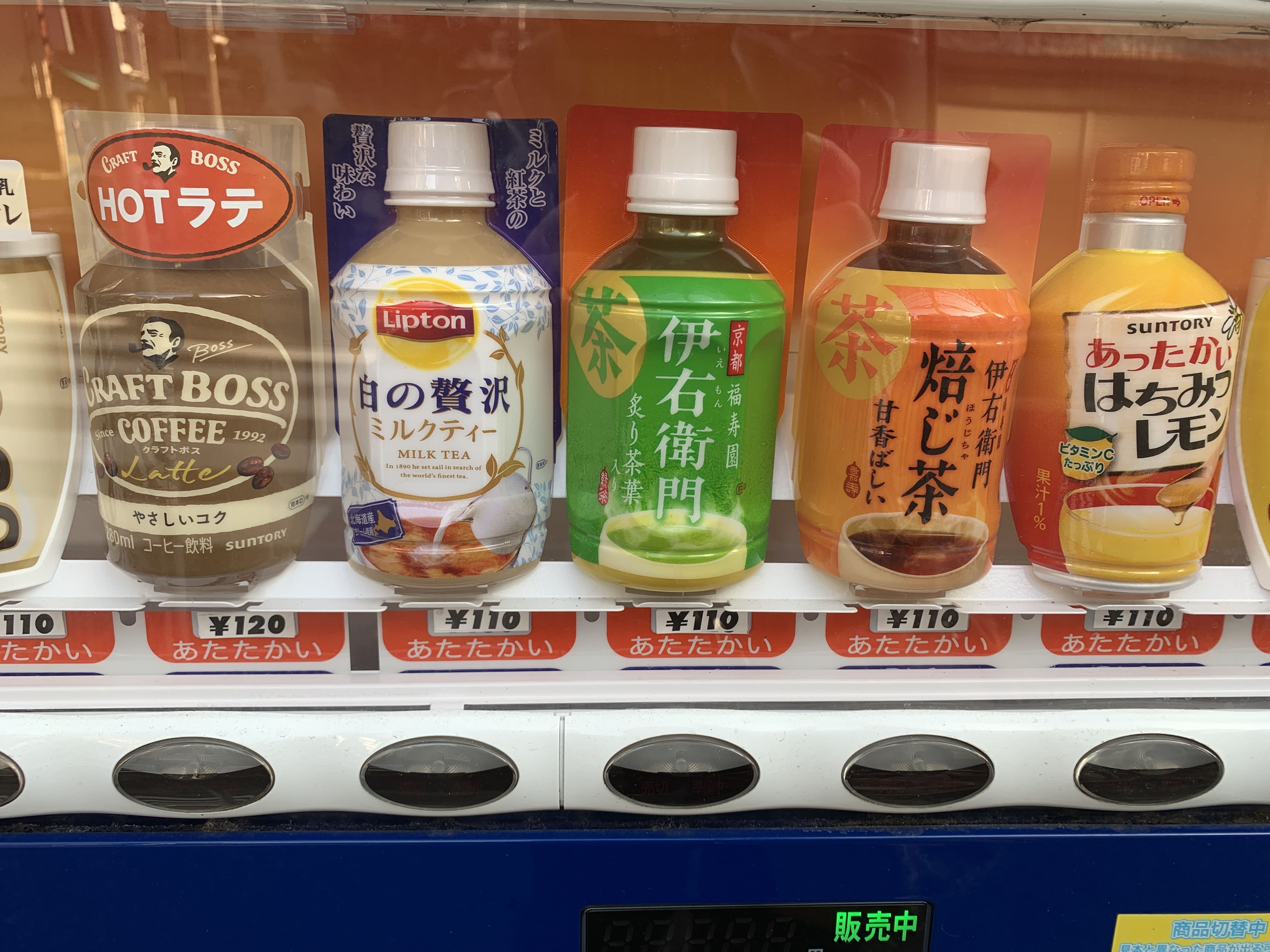 Beverage vending machines are one of the most famous things in Japan. Not because they have something special (in all countries there are vending machines) but because there are literally everywhere, and there is rarely only one. In addition, the variety of drinks is highly noticeable as well.
In winter, in addition to all this, they have an extra point in their favor: they supply hot drinks. They have everything from coffee and tea straight or with milk, hot chocolate, lemon and honey drinks for the throat and even things like corn soup or canned miso soup. A good and inexpensive way to warm up while walking or in class or the office. It is very obvious perhaps but just in case, hot drinks are those with the name on a red label, while those with a blue label are cold.
6. Relax and enjoy in a rotenburo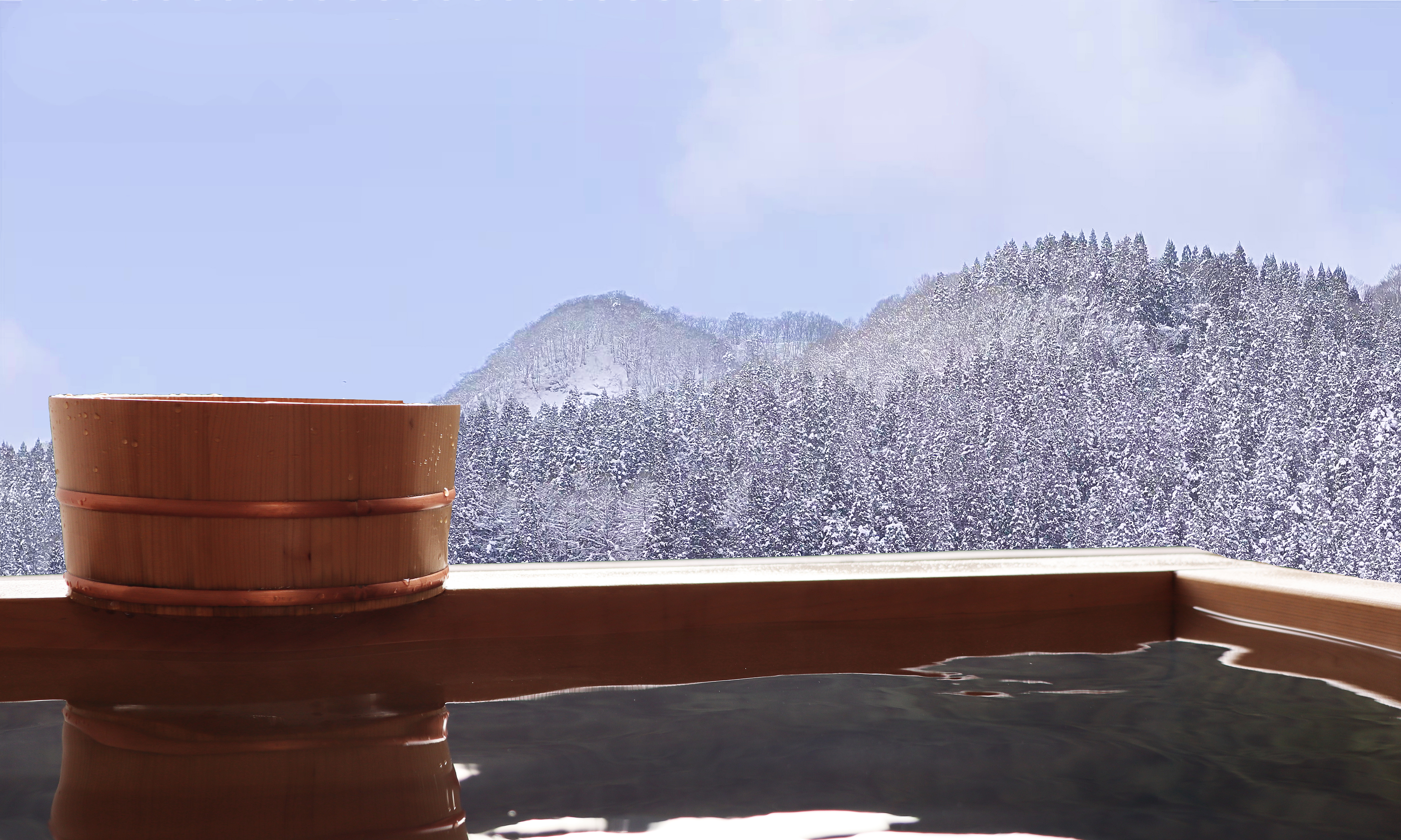 One of the wonders of Japan and one of the country's tourist attractions are the onsen (温泉) or hot springs. There are more normal and modest ones, but there are others that are wonderful. But within the onsen there is a specialty that is a delight, especially in winter and in natural or mountain areas. I'm talking about rotenburo (露天風呂) or outdoor onsens.
In general, the attraction of the rotenburo is the exterior views, especially those with a good location (in the middle of a mountain, etc). But these views are even more enjoyable in winter. Contemplating a snowy landscape while you are submerged in hot water, relaxing, is a once in a lifetime experience.
What do you think of my tips? Was it useful? Despite the cold, the Japanese winter also has many good things, such as christmas illuminations or snow festivals (although this year they have been canceled by the covid-19) so it's a good time to come on a trip too. Some places like Kyoto are beautiful snowy and also there are less people and you can visit better! But you have to take care of your health and be careful with the cold. By following these tips, I'm sure it will be much easier for you to get through the winter in Japan.
If you need other tips or recommendations for winter in Japan, these articles can help you too!
▽Related Articles▽
▼Editor's Picks▼
---